Let's Get This Party Started!
Find event inspiration, themes, and unique party vendors here on The Bash. We'll share customized ideas, personalized tips, and recommended vendors to help bring your celebration to life!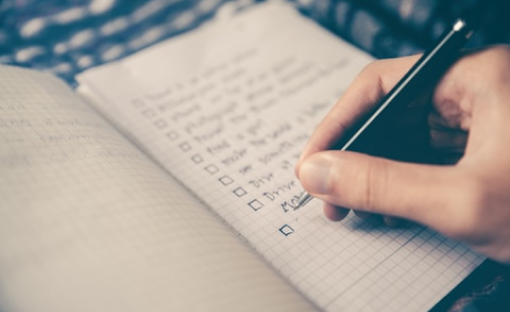 Party Planning Checklist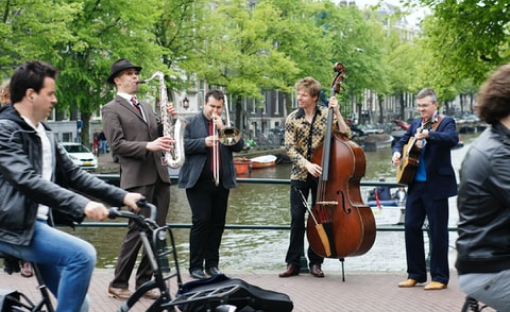 Recommended Vendors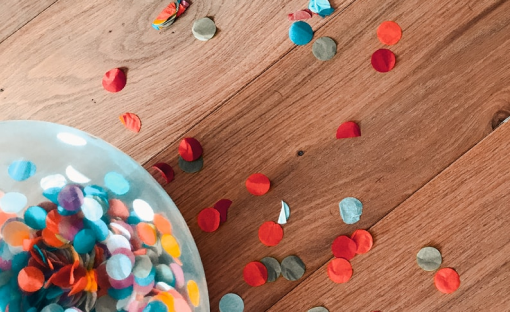 Party Trends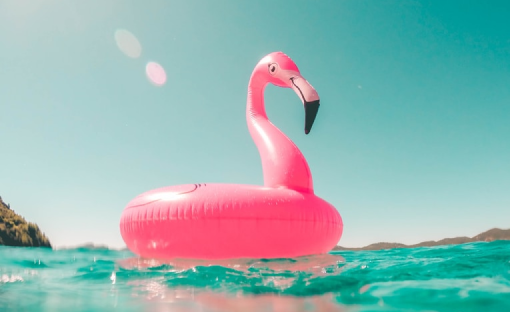 Party Themes
14 Valentine's Day Entertainment Ideas
Lauren Miolene
Contributor
Valentine's Day is right around the corner! Whether you are in a relationship, hosting a party for friends, or entertaining the kiddos, February 14th is about celebrating all types of love and  relationships.
When you think of entertainment for Valentine's Day, you probably draw a blank. That's where we come in! We put together 14 fun and cute entertainment ideas so you can celebrate Valentine's Day with all of your loved ones this year.
READ MORE:
Here are 14 Valentine's Day entertainment ideas for 2022:
1. Live Music
Picture this: a romantic candlelit dinner with ambient music from an acoustic guitar—a literal scene from a movie! Put you and your valentine in this rom-com setting when you book live music.
Search from acoustic guitars, string quartets, jazz bands, and more to add live music to your perfect Valentine's Day festivities! 
Pro Tip: Here are our favorite romantic songs that are perfect for your private concert.
2. Photographer
Make this Valentine's Day extra memorable with a photoshoot by a professional photographer. Gather the whole family in your favorite red and pink outfits, commemorate a recent engagement with a photo session, or gather the girls for iconic group shots that will be totally Instagram worthy. No matter who you are with or what kind of photos you take, this is a memory you're going to want to have.
Pro Tip: make the occasion even more special by having a full glam team! Book a hair stylist and makeup artist for the ultimate photoshoot experience.
3. Barbershop Quartet
Celebrate Valentine's Day old school by sending your valentine a barbershop quartet serenade. Not only will this express your feelings to them, but who doesn't love a personal musical performance? Between the traditional outfits and one-of-a-kind songs, a barbershop quartet will put a smile on everyone's face this Valentine's Day.
4. Caterer
If you want to surprise your loved ones with a special meal at home, book a caterer to whip up something amazing for everyone to enjoy. This is the perfect option if cooking isn't your strong suit, or you just want a night off from kitchen duty. Have the caterer curate the menu to feature Valentine's Day themed treats for an extra special touch.
5. Bartender
Of course a special dinner will need a special cocktail or mocktail paired alongside! Find a mobile bartender that can recreate you and your partner's favorite drink, teach a mixology class, or even go through wine pairings.
6. Comedian
Sometimes there is nothing more special than laughing with the ones you love. Sit down with your funny Valentine, the kids, or a group of friends to enjoy a private comedy show from a hilarious comedian. Book clean comedians, stand up comedians, and more for a very special and memorable day.
7. Storyteller
Spend quality time with the little ones this Valentine's Day and book a storyteller to read all of their favorite bedtime stories. From Love Your Forever to Llama Llama I Love You, there are a ton of children's books all about the importance of love.
8. Karaoke DJ
Plan the ultimate Valentine's Day party with a karaoke DJ that will get everyone on their feet and having a good time. Perform crowd favorites including "Dancing Queen," "Shallow," and "Love Shack" to get into the holiday spirit. If a regular DJ is more your thing, get ready for a dance party to all your favorite love songs.
9. Psychic
Whether you're celebrating with a special someone or a group of friends, it's always exciting to see what the future has in store. Find a psychic or tarot card reader to share your fortune and make predictions for love in the upcoming year.
10. Magician
Add an extra touch of magic to Valentine's Day with the help from a magician. Magicians are a staple form of entertainment that an audience of all ages is sure to enjoy. Planning a proposal this V-Day? Incorporate the ring into a magic show that is sure to surprise your partner and guarantee a "yes!"
11. Caricature Artist
Caricatures aren't only for kids! Get the whole family in on the fun with a personalized drawing as a fun Valentine's Day activity. Sit down with your partner, friends, or the kids for a cute and memorable keepsake this year. You can also hire a caricature artist in advance and have them prepare a drawing ahead of time.
12. Impersonator
Make your Valentine laugh when you book a talented impersonator to make a special appearance. Whether you choose to schedule a visit from Elvis, Donald Trump, or Joan Rivers, this special guest is sure to be a hit.
13. Casino Games
Experience the fun and excitement of Las Vegas without ever leaving the house! Browse and book all of your favorite casino games to play on date night including poker, black jack, and slot machines for an unforgettable time.
14. Florist
Anyone can give a dozen roses to someone special on Valentine's Day or pick up some from the grocery store, but how about a professionally crafted and customized bouquet from a florist? Find a florist to put together a one of a kind creation for your special someone.
Find more Valentine's Day party ideas and inspiration here on The Bash.