6 Creative Wedding Cocktail Hour Ideas that are COVID Safe
Take it from the pros. You can be safe and creative during your wedding cocktail hour!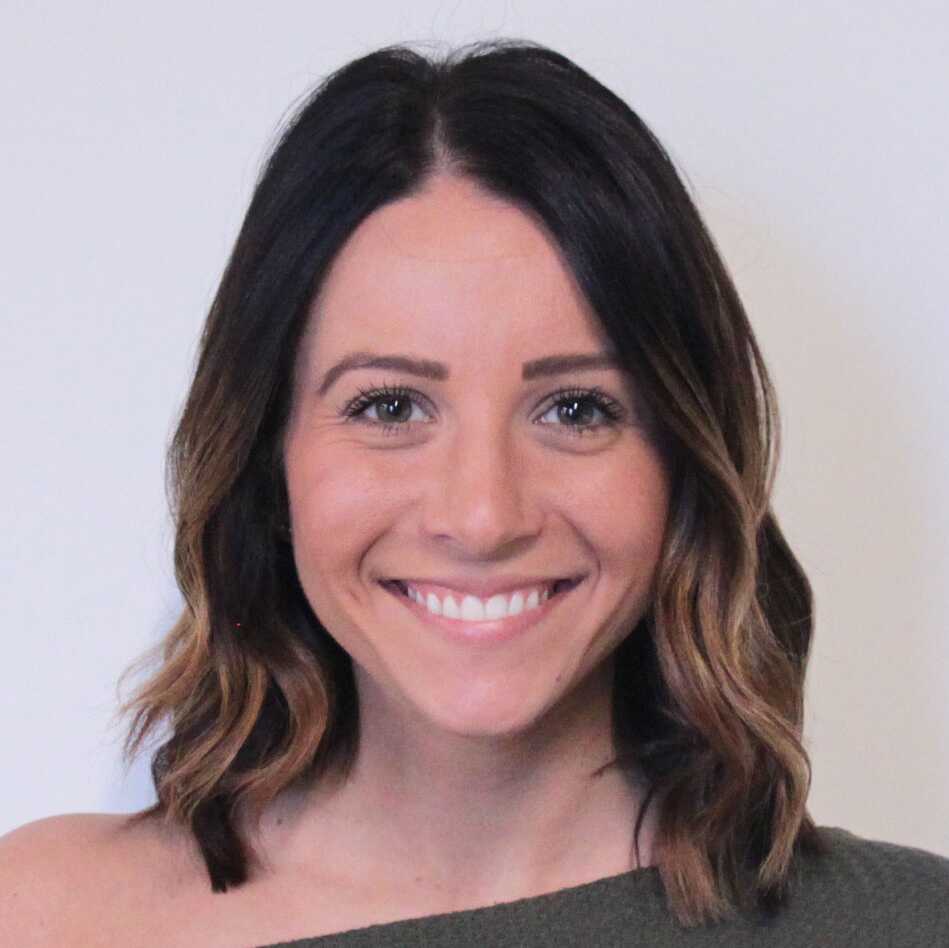 Weddings are officially back. They may be on a smaller scaler, but that's ok! With these wedding cocktail hour ideas you can celebrate your big day in a creative way, while keeping COVID safety in mind. From signature drinks to hors d'oeuvres to bite size treats, and more, incorporate these ideas into your cocktail hour and get ready to celebrate your wedding day in a big way.
We collected some unique cocktail hour ideas from a few professionals in the wedding event industry who have been working with restrictions for the past year. And, bonus! They're all great outdoor wedding cocktail hour ideas too.
READ MORE: 
Here are 6 creative wedding cocktail hour ideas that are COVID safe.

Small Plate Stations
The key with COVID safety is to think smarter, according to Sarah Kuhlberg​, Creative Director of Colette's Catering & Events. "Small plate stations are such a great way to wow your guests, and stay COVID friendly during your cocktail hour. Guests are able to pick and choose from a few to a lot of dish options that are presented beautifully, or unique to the couple's wedding aesthetic."
"These small plates are larger than tray passed hors d'oeuvres, and satisfy guests longer, so there is plenty of time for pictures and mingling. We love doing individual charcuteries, seasonal crudos, or even delicious mini bowls of shrimp and cheddar grits."
"Also, another cocktail hour alternative for signature cocktails would be pre-poured drinks at a bar station for guests to pick up. Great ways to display the cocktails of your choice would be on beautiful shelving or a styled and shelved backdrop," suggests Kuhlberg.
Wedding Cocktail Hour Entertainment
Who says wedding entertainment is just for the ceremony and reception! Hire a soloist like a harpist, acoustic guitarist or steel drummer to play some mellow background music while guests are mingling. 
You can also hire a caricaturist or palm reader for a little activity. These individual entertainers are calm, creative, and exciting for guests, while still safe. Talk to the entertainers beforehand to confirm what procedures you and they want in place (i.e. masks, social distancing, set up).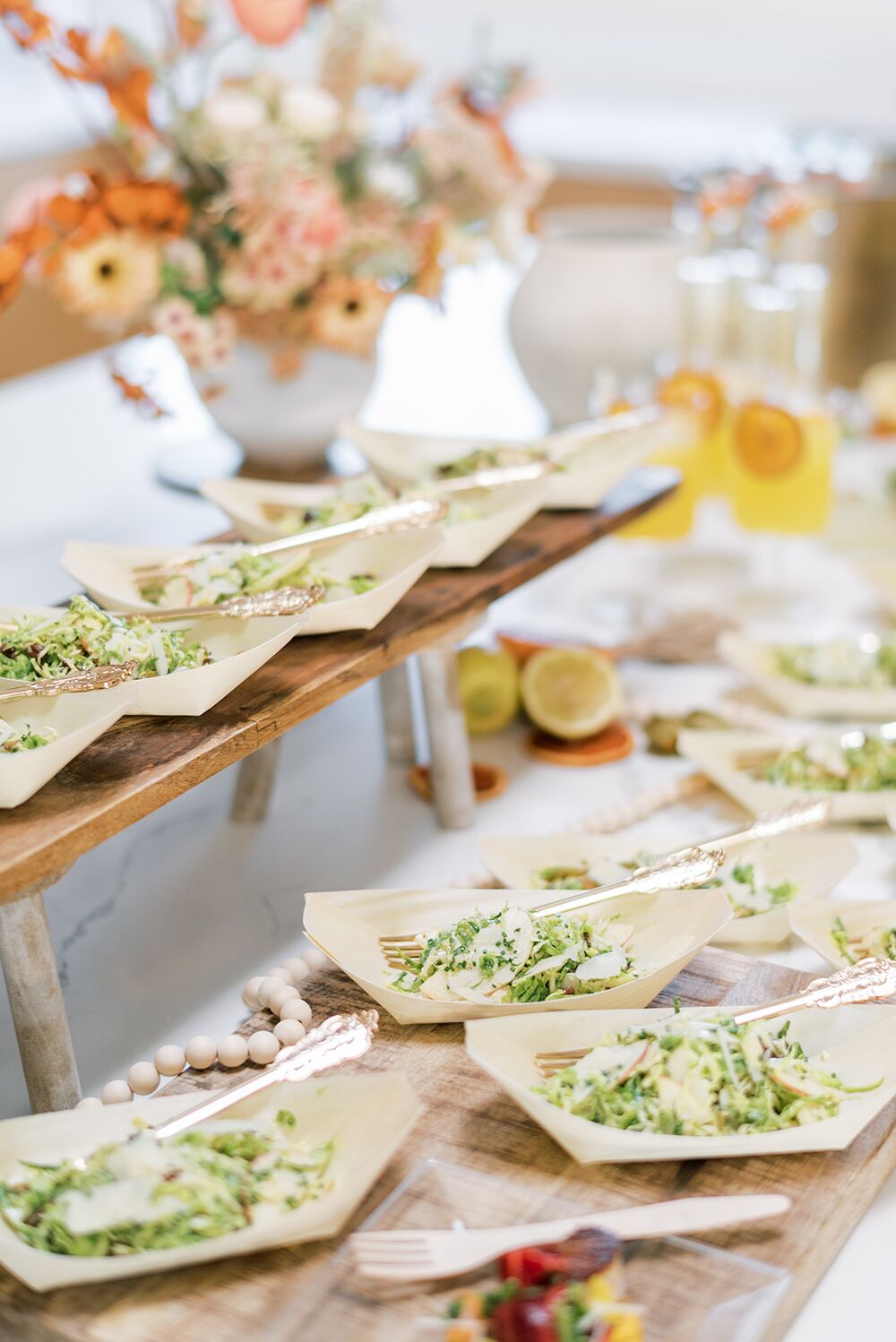 Rolling Culinary Hour
"Opt for a rolling culinary hour. A cocktail hour alternative that is not only COVID-friendly, but also memorable for your guests, is to have roaming packaged food carts and specialty cocktail/mocktail carts on wheels. Guests won't have to line up at a buffet or crowded station; the food and beverages come to them!" suggests AJ Williams, Founder & Creative Director at AJ Events.
She shared, "These rolling food carts can deliver anything - we love creative hors d'oeuvres served in cute packaging to match your theme. Then, take it a step further with beverage carts and add a mixologist to serve specialty cocktails with herb infused concoctions or sprays, interesting fruits, and edible flowers. The options are endless and fun for your guests to experience. Don't forget to add fun glassware to enhance the experience!" 
Creative Culinary Covers
Another great COVID safe wedding cocktail idea has to do with coverings! "Provide covered culinary experiences. Buffets are over and meal preparation in general looks different. Chefs and caterers are covering meals to add an extra level of safety. My favorite culinary accessory is the glass cloche, a dome-shaped covering for a meal that's removed before serving," suggests Williams.
"I love these because they are statement pieces that add a great wow-factor to the dining experience for guests. We love to etch the cloches with the bride and groom's logo or personalize each guest's first name and serve them filled with smoke for servers to reveal an impressive food presentation." shared AJ Williams.
Innovative Seating
One of the creative wedding cocktail hour ideas that AJ Williams suggests is to, "Switch up your seating. You can expect more innovative seating areas for 2021 and 2022 weddings due to social distancing. To ensure safety while upping the guest experience, create lounge areas coupled with restaurant-style seating. This style of service also lends itself to COVID-19 safety."
"There might be a two-top next to a lounge area that seats a group of 6. Get creative by treating each seating area with different décor. Match 2-4 different styles and assort the styles based on seating and placement. It'll be unforgettable!" says Williams.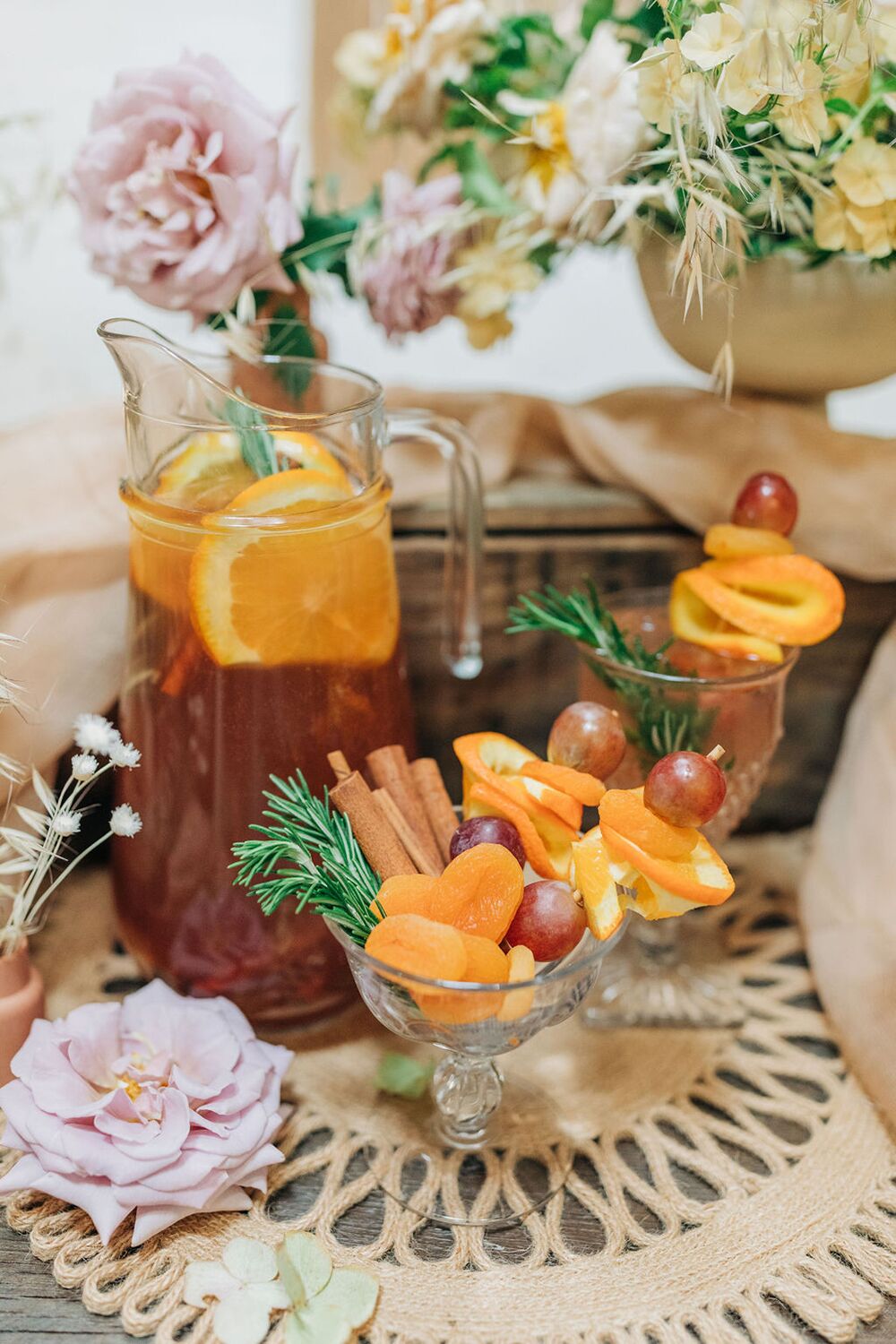 Photo: Jessica Lynn Photography
Intentional Presentation
When celebrating post-COVID, you want to make things seem "normal". Michelle's Catering suggests you "Choose presentation styles that feel intentional. Obviously cocktail hours at receptions have changed, but at Michelle's Catering, we've challenged our team in designing alternatives with one thing in mind: it must feel like we always wanted these items to be presented in this way."
This can be easy, fun, and creative with food and drink ideas. "A great option we've had success with is offering shrimp cocktail shooters with layers of mango peach salsa, presented to guests can enjoy individually with zero guest touch points. Additionally, we are big fans of individually created miniature charcuterie boards with beautifully decorated boards delivered tableside while guests are comfortably seated. Going the extra mile is critical and necessary to provide an elegant and safe culinary experience!" 
Find more wedding ideas here on The Bash.