How to Host a Father's Day Celebration
Planning a Father's Day gathering? Check out these tips for an awesome celebration.
Brittany Barber
Contributor
If you're hosting a Father's Day Party in 2022, you've probably already started planning by now. Although most dads have that nonchalant, "we don't need to do anything special" attitude on Father's Day, we all know they love the effort you put into throwing a fun celebration anyway.
Between hiring a bartender to shake up his favorite cocktail and getting a live band to perform a set in the backyard, we know there are a few boxes to check off. That's why we've put together this guide — to help make sure your Father's Day planning goes, well, as planned!
READ MORE 
Here are some helpful tips on how to host a Father's Day celebration: 
Create a Guest List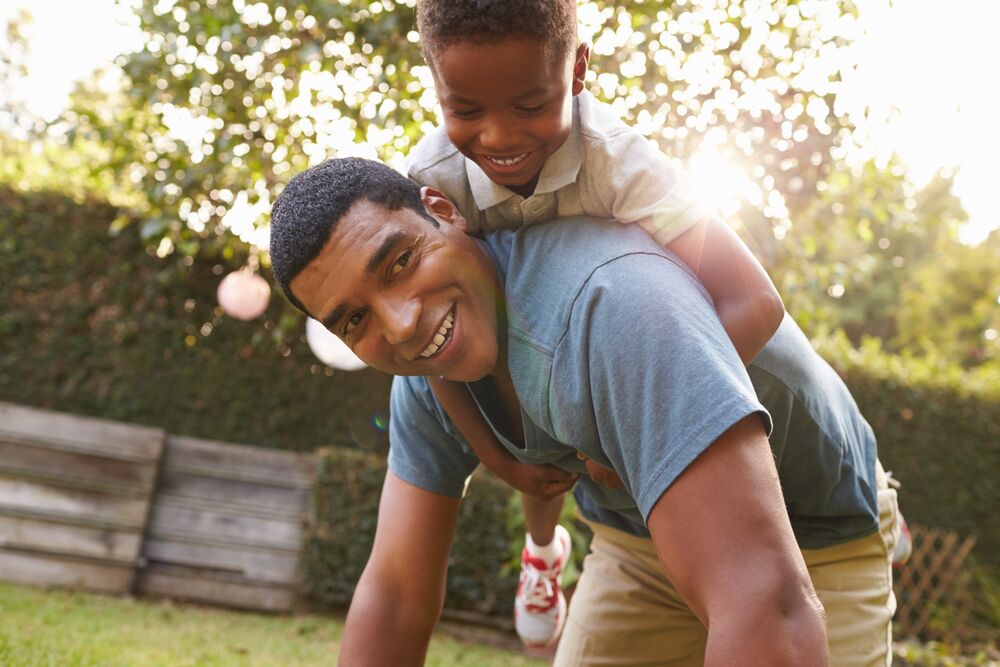 Photo: Monkey Business Images/Shutterstock.com
This Father's Day, you'll want to think about your guest list. Are you planning on keeping it small and intimate? Or do you think he'd appreciate a big ol' bash, with family and friends he hasn't seen in a while?
Either way, make your list, and be sure to send out invitations with all the specifics and the details. Knowing exactly who can come and how many people will be attending will help your Father's Day planning go smoothly. 
Pro tip: Instead of the usual text or email, consider sending a funky evite or a virtual singing telegram to let everyone know they're invited! 
Plan an Outdoor Bash
Take advantage of the beautiful, early summer weather this Father's Day and host your celebration outside! I can see it now: the sun shining, the kids getting their faces painted, and maybe there's even a live band performing under a shady tree. Oh, the bliss! 
Whether you set up shop in his backyard, find a nice spot at your local park, or even rent out a venue — you've got options. Check out our list of venues in your area if you're thinking of outsourcing your Father's Day party location.
Hire Entertainment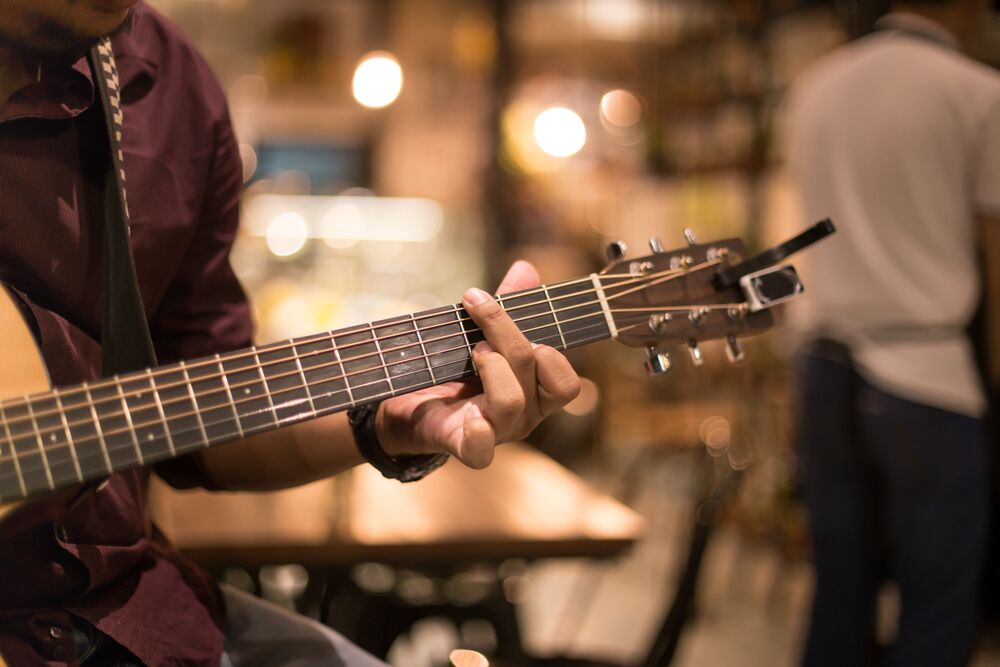 Photo: Bignai/Shutterstock.com 
Make this Father's Day special by hiring entertainment to get the party started. A great option is to hire live music! Depending on your dad's taste in music, consider something like:  
Aside from music there are a ton of other options to consider, too. You could hire a comedian or an Elvis impersonator to get the laughs rollin', or, if there will be kids attending, perhaps a magician or a clown. 
Father's Day Decorations
Get those balloons, streamers, and Father's Day banners out and ready to go, so y'all can see the Father's Day festivities unfurl. If you're celebrating virtually this Father's Day, you can also decorate digitally with a Father's Day Zoom background. Did I mention that you can download 'em for free? Check 'em out. 
Father's Day Food and Drink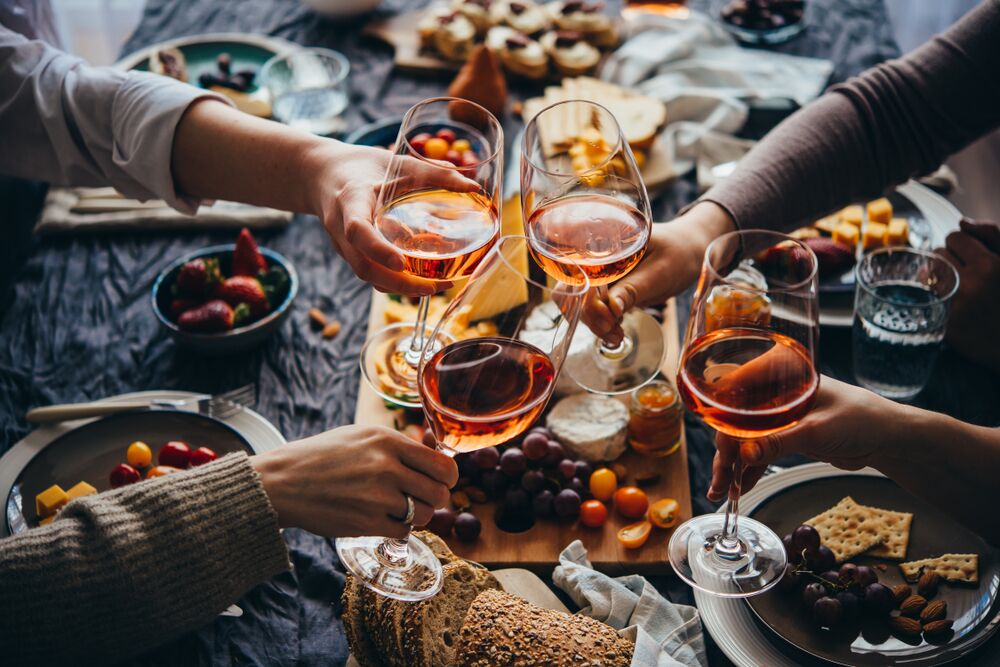 Photo: Yulia Grigoryeva/Shutterstock.com
It's quite possible that the best part about a dad's Father's Day is getting to eat and drink all of his favorites. Don't be afraid to go all out with your spread this Father's Day. You might even want to hire a bartender and a caterer to give him something extra special to enjoy! 
Plan a Fun Father's Day Activity
Treat your dad to a day of fun activities you can do together this Father's Day! Some of our favorite activities include setting up a slideshow to share memories together, playing lawn games at your local park, or setting up a beer tasting of some delicious beers from your local pubs and breweries.
For even more ideas, check out these 10 awesome things to do together this Father's Day. 
Commemorate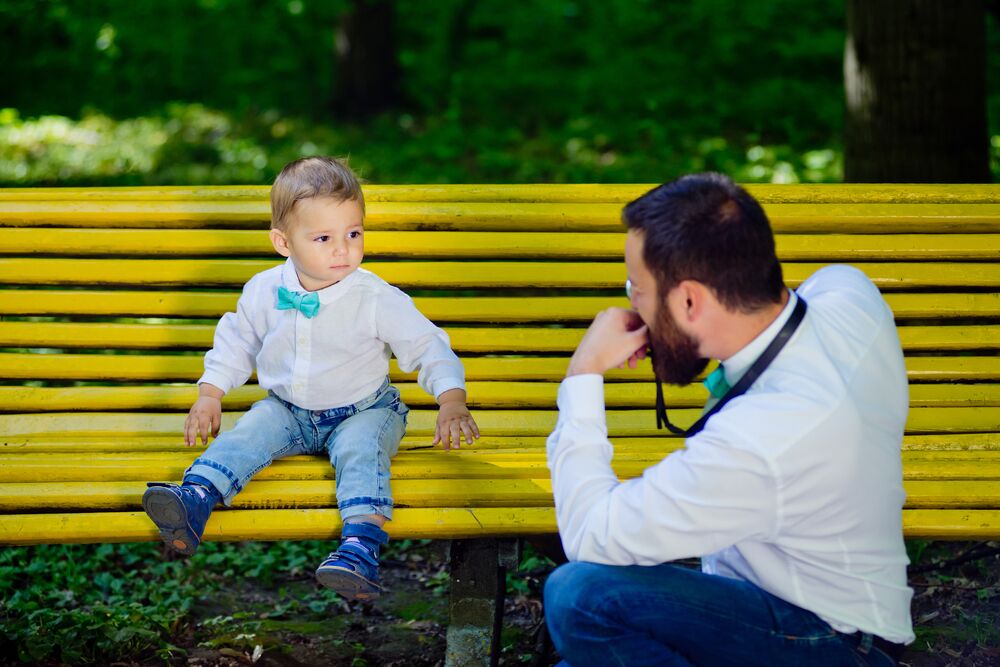 Photo: Raduga Nata/Shutterstock.com
Make sure to commemorate Father's Day 2021 by taking lots of photos. If this year marks a particularly special Father's Day (like a dad's first Father's Day or the first Father's Day y'all can be together after a long time apart), consider hiring a photographer to make sure you get some great shots.
You could also commemorate your Father's Day celebration by hiring a caricaturist to draw fun pictures of your dad and his guests. It'll make for a great keepsake for him and everyone in attendance! 
Don't Forget the Gifts
I know, I know, your dad probably already pulled the, "I already have everything I need!" card when you asked him what he wants for Father's Day. But let's be real — everyone loves a thoughtful gift. Every. One. Including your dad.
So, if you still haven't gotten your dad a gift, you might want to check out our list of 12 Father's Day gift ideas. Don't worry — we skipped the socks and BBQ covers. 
Virtual Visits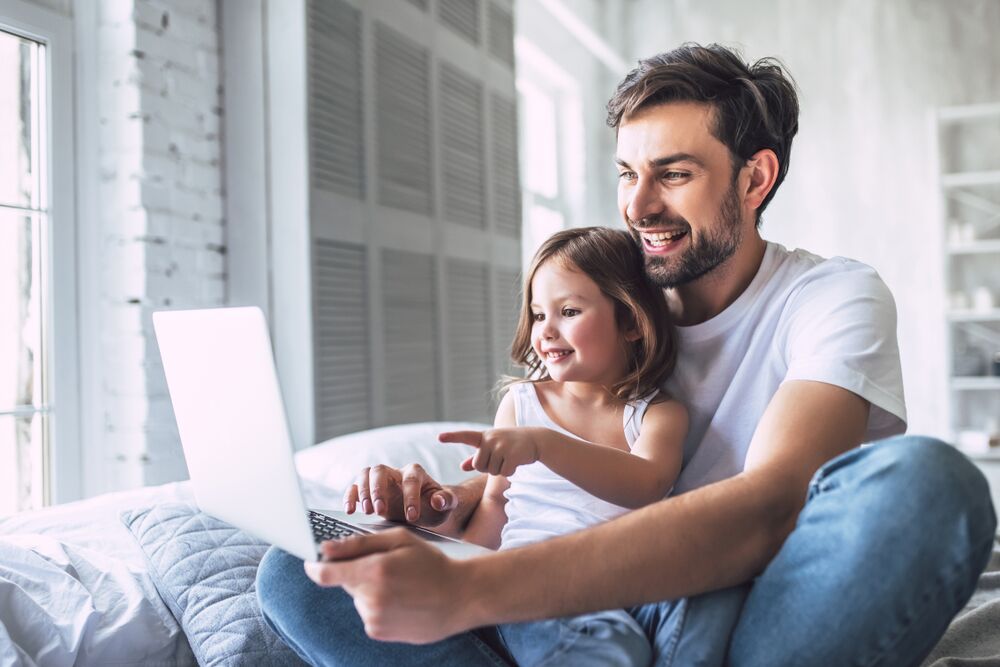 Photo: 4 PM Productions/Shutterstock.com 
Don't forget to include any of your dad's family members or pals who might not be able to make it to the Father's Day celebration IRL. Give them the opportunity to wish him a happy Father's Day virtually by slotting in some time for a quick Zoom call. 
You could even hire some virtual entertainment, if the majority of your Father's Day celebration will be spent online. Did you know you can hire entertainment like virtual cover bands, virtual caricaturists, and virtual stand-up comedians? Well, you can, and there are plenty of other ways to amp up a virtual party, too! 
Don't forget to check out The Bash for more Father's Day ideas! 
About Brittany Barber
Brittany Barber, lover of books, dogs, and romance, graduated from Bishop's University with a Communications and Theatre degree. After spending some time working abroad in the theatre world, she is now a freelance writer covering a range of lifestyle topics including event planning for The Bash, WeddingWire, 2life, Fluttr, and shopping for BuzzFeed.