25 Creative Christmas in July Party Ideas for 2023
Put a little Christmas cheer into your summer by hosting a festive fete this July 25th.
If there was any time to celebrate Christmas in July in North America, now is the time! Kids and adults alike could always use a bit of Christmas spirit and we're here to help with lots of creative Christmas in July party ideas.
Over the past few years, you've probably reinvented how to mark milestones like birthdays and anniversaries and discovered how to socialize safely for seasonal holidays. You've also likely tried a bunch of virtual party ideas with friends, families, and colleagues.
We think that hosting a Christmas in July party and exchanging gifts with loved ones should be next on the list. It's fun and easy to pull out the Christmas decorations, festivities, food, and drink and put a summer spin on all of it. So mark some mid-July dates on your calendar and get ready to party like it's… December 25th!
Here are lots of Christmas in July ideas to host an unforgettable party in 2023.
What is Christmas in July?
If you're not familiar with the origin, it was started as a girl's summer camp activity in South Carolina on July 24, 1935, and included an appearance by Santa, carol singing, gift-giving, and camper laundry bags filled with candy. Shortly after in 1940, the concept was popularized by a Hollywood movie comedy, Christmas in July.
Over the decades, it's evolved to include annual programs such as a Christmas movie marathon on the Hallmark Channel with heartwarming holiday movies airing daily until July 26 this year. And then there's the shopping! QVC offers a month-long sale on everything from holiday items to headphones, as well as, other promotions—great for a little summer gift-giving or getting a jump on things for this December. Tip: you could also get a head start with holiday party planning on The Bash.
Christmas in July is sure to evolve even further in 2023. Borrow this original summer camp idea and bring it to your own backyard or local beach. Of course, the idea lends itself to adult parties, too. You can even listen to this Christmas in July playlist throughout the month to get in to the holiday spirit.
Christmas in July Decorations
Let's kick things off with one of the first parts of Christmas! Decking the halls (or yard for an outdoor party)!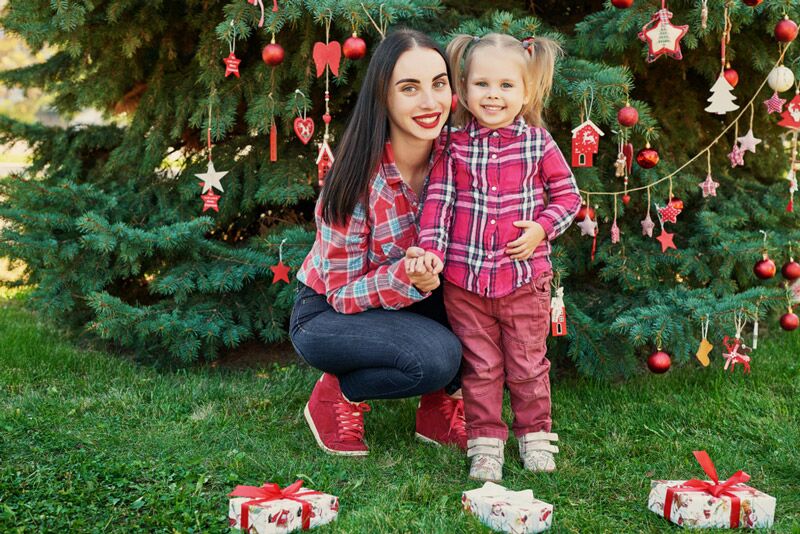 Trim a tree
Decorating a tree is the perfect pre-party activity for the family. If you've got an evergreen tree or shrub in the yard, great, but really any tree will do. You could even pull out your artificial Christmas tree if you have one, or, a rosemary plant could make a good petite substitute. Decorate your tree with classic Christmas baubles (that will survive the elements, if outdoors) or get crafty and make summer-themed decorations.
Christmas in July crafts
Popcorn garlands, painted seashells, glitter pinecones, and origami cranes are just a few of the ways to keep the kids busy in the days leading up to the party and to summer-ify your Christmas tree in July.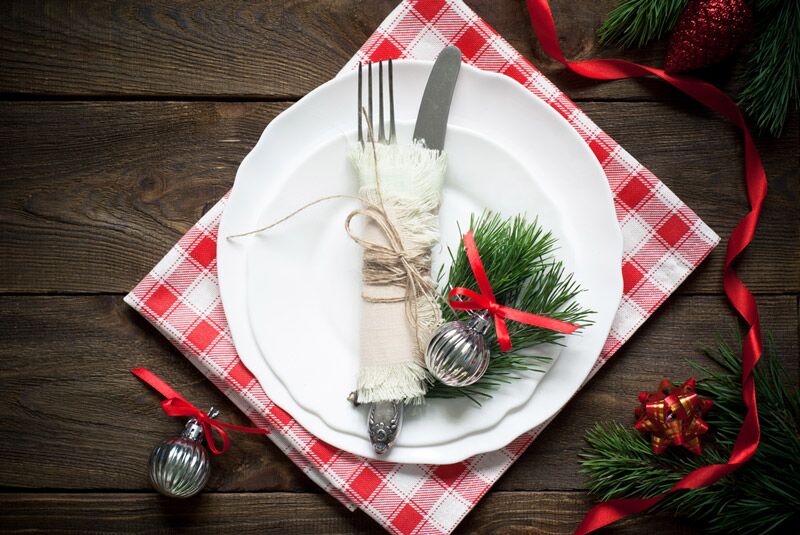 Table decorations
Set a festive table for a summer meal to remember. Pull out a classic red and white checkered tablecloth for a summer vibe and dress it up with silver, red and green accents. Pile on the candles, ornaments, cinnamon sticks, and greenery for a feast for the eyes.
Pro Tip: Looking for something more informal? Make it a casual picnic or BBQ instead of a seated meal—perfect for young children.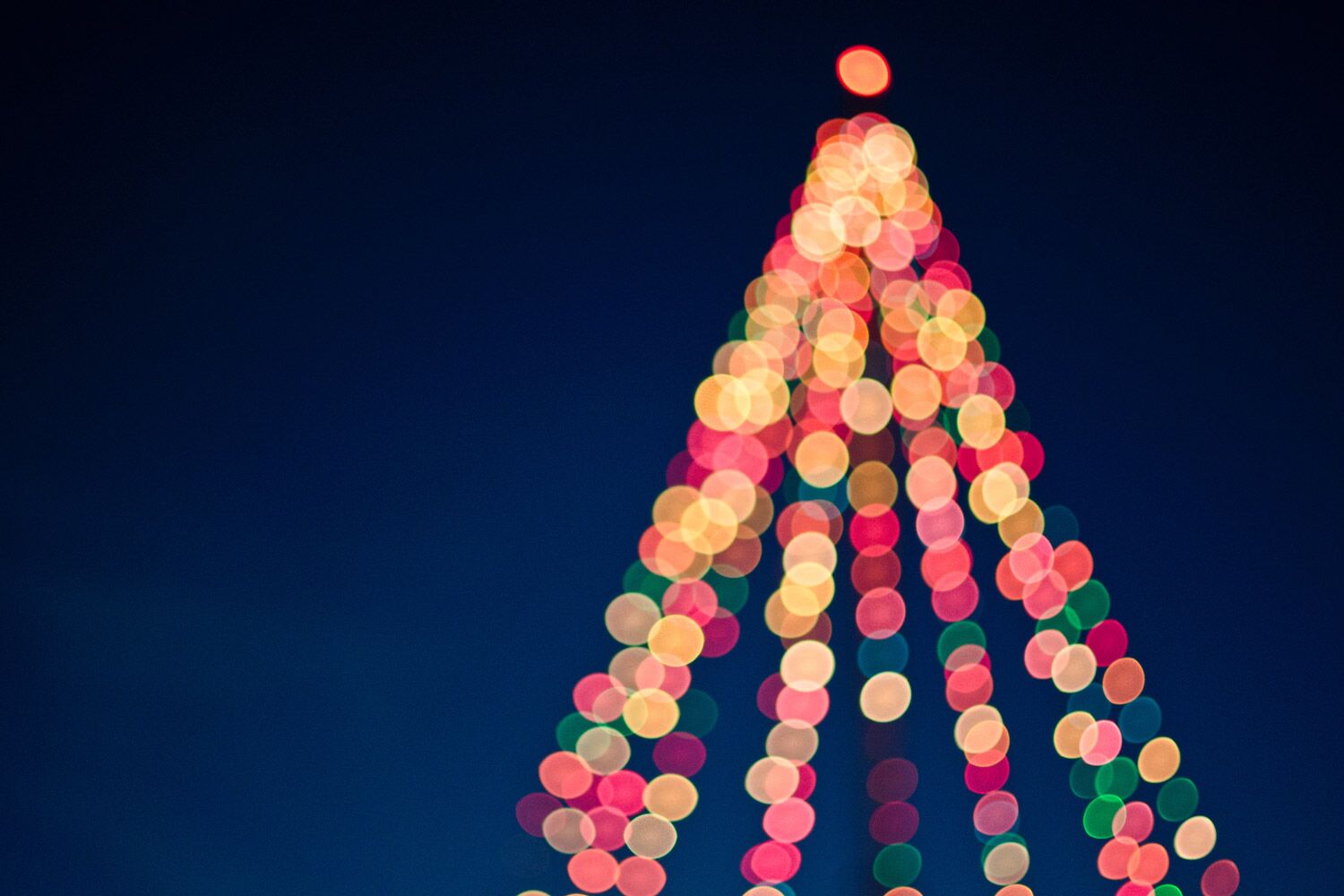 Photo: by Tim Mossholder/Unsplash
Christmas lights
Plan on having your festivities go into the evening? String up some Christmas lights both inside and out for that familiar glow.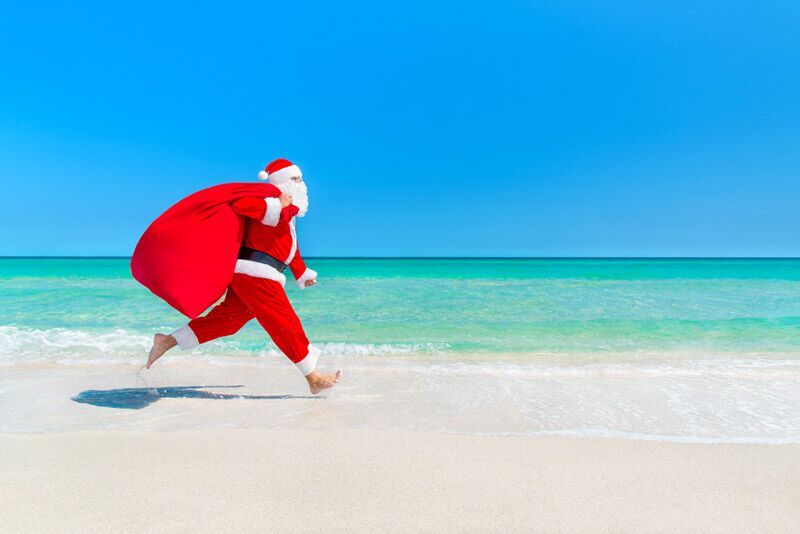 Virtual background ideas
If you're hosting an online gathering or looking to get into the spirit at work, you're going to need a Christmas in July Zoom background. We've designed a few amazing ones for you to choose from. Our free Zoom background designs include Dashing Through the Sea (pictured above), Sunny the Sandman (pictured below), O Christmas Tree, and Elf Chillin' at the Pool. Just click the link to access a large file to download and upload to your Zoom meeting.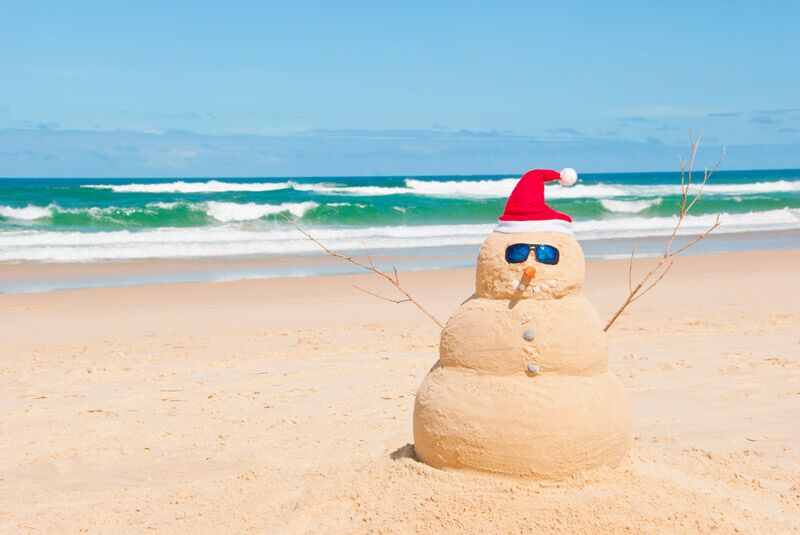 Christmas in July Entertainment and Activities
Now that you've set the scene, let's get the fun part. What you're going to do on Christmas day in July. Surprise your friends and family with these party entertainment ideas and activities.
Gift exchange
What's Christmas without gifts? You don't necessarily want to shop for everyone on your usual Christmas list, so organizing a Secret Santa gift exchange game is the way to go.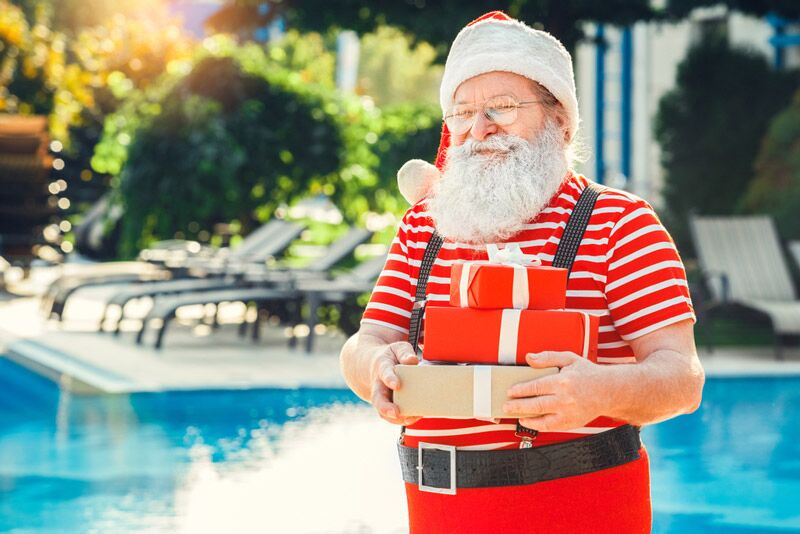 Santa Claus
Book Santa Claus to drop by your event (physically or virtually). If the kids can't sit on Santa's knee due to social distancing, he can read some holiday stories, give out presents, and set a good example by wearing a mask, washing his hands, and keeping a safe distance.
Pro Tip: If you're on Santa's naughty list, don't worry! There are lots of other costumed characters you can hire, instead.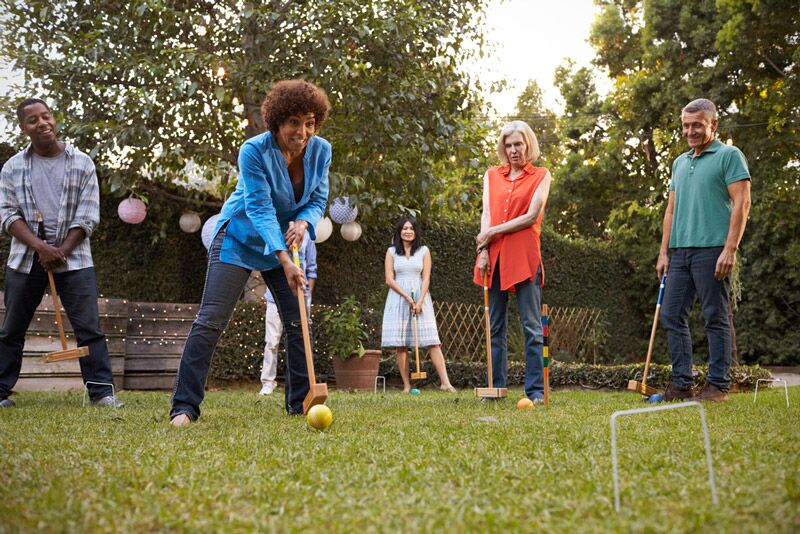 Lawn games
Set up some lawn games for your Christmas in July party. We think that croquet, sack races and treasure hunts are some good options to try—you can always put a Christmas spin on them to make them a little more festive and funny.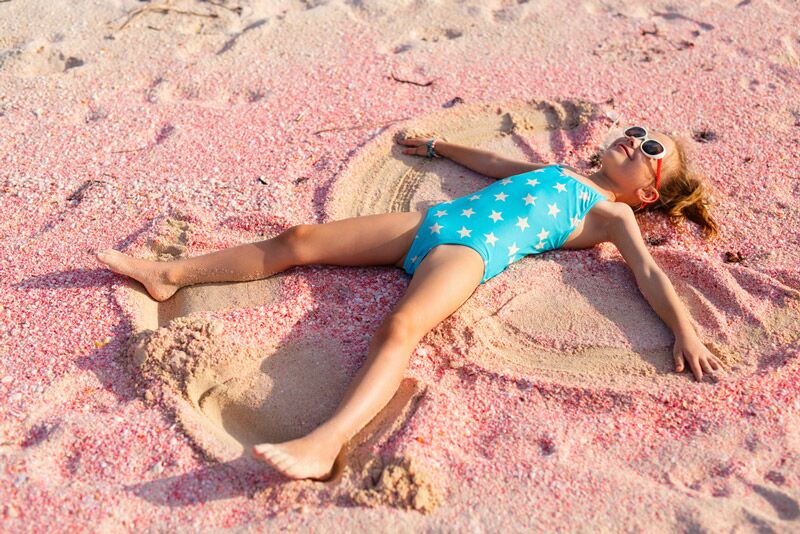 Sand angels and sandmen
If you're celebrating at a beach, challenge your guests to make sand angels or sandmen. Bring along a few props to dress up their creations.
Roaring fire
Get that cozy Christmas feeling by lighting a fire. Whether the conditions are right for a bonfire on the beach or you light a fire pit on your back patio, the flickering flames will have your guests singing The Christmas Song.
What to Wear to a Christmas in July Party 
Wearing summer clothes or bathing suits in Christmas colors is a safe bet, but if you want to take it a step further, we've got a few ideas for you.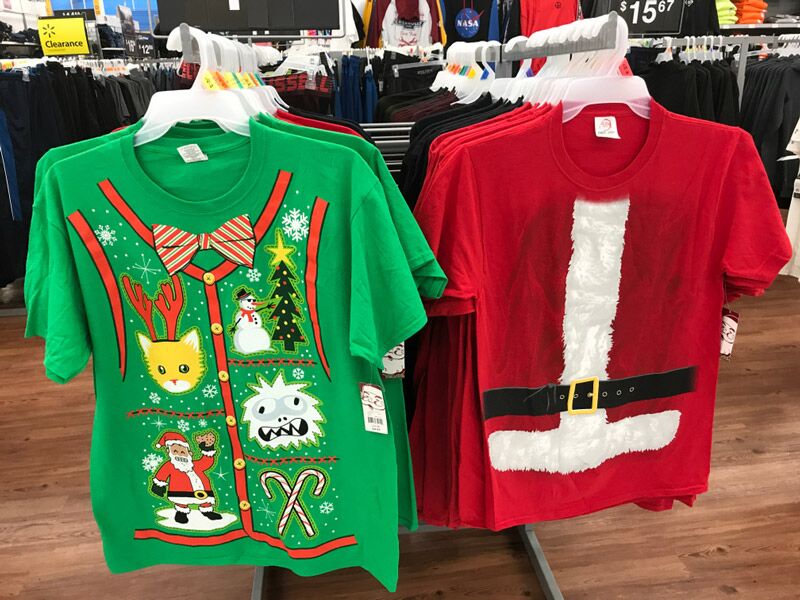 Christmas-themed clothing
An ugly Christmas sweater might not be the coolest idea in July, but if you really want to make a statement, an ugly Christmas t-shirt, one of these Santa Claus Party Tropical Ugly Hawaiian Christmas Shirts or this Vintage Fit and Flare Christmas Santa in Hawaii Dress would be perfect.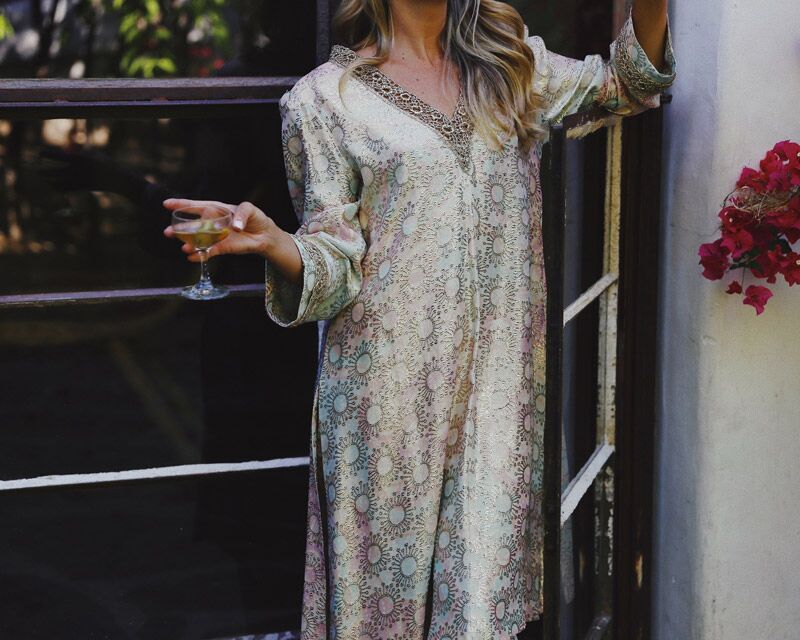 Photo:Taylor Simpson/Unsplash
Glam it up
Want to wear something a little fancier? Sequins and glitter are fashion favorites for both holiday parties and summer festivals so adding a little shimmer to your Christmas in July party outfit or makeup look would certainly be on point.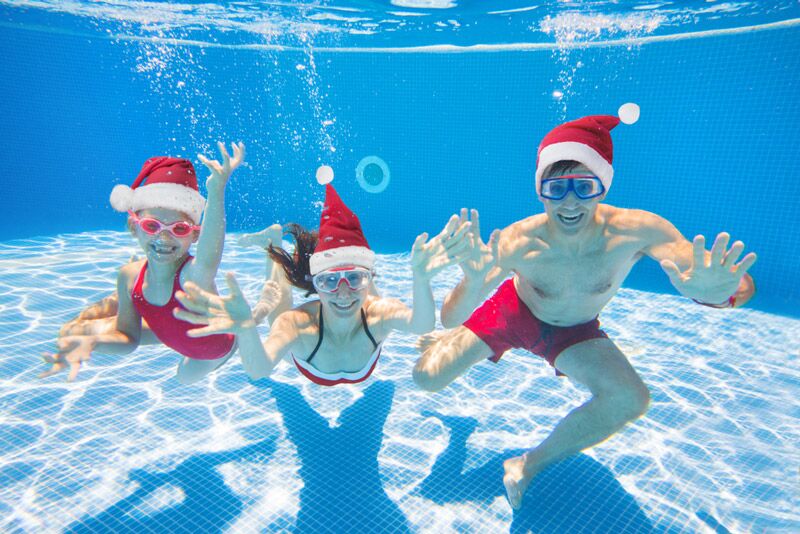 Festive accessories
You could also keep it simple and wear red, white and green and let your accessories do the work. A Santa hat, holiday patterned socks, Christmas eyewear, or a Christmas LED bulb necklace would certainly do the trick. These also make great Christmas in July party favor ideas!
Christmas in July Party Drink Ideas
After spending time in the summer sun, you'll want to cool off with some festive beverages. Take inspiration from some of the most popular Christmas drinks, as well as, refreshing red and green summer drinks. Don't forget to have lots of thirst-quenching non-alcoholic drinks to keep everyone hydrated.
Iced mulled wine
If you love mulled wine, then you probably love sangria. Whether you make mulled wine and serve it chilled or add some spice to a sangria recipe, this is an easy pitcher drink to serve. Garnish it with slices of frozen fruit.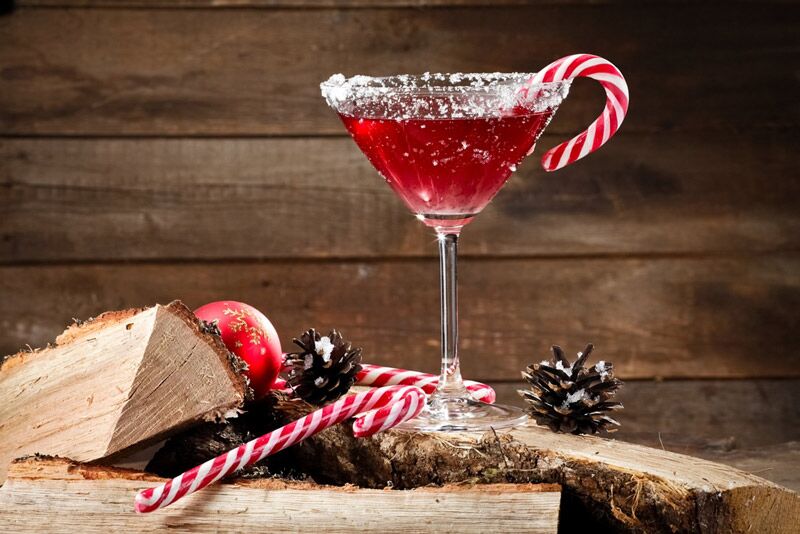 Candy cane martini
If you've been craving a candy cane martini since the last holiday party you attended, then it's time to indulge in this delicious minty drink this summer.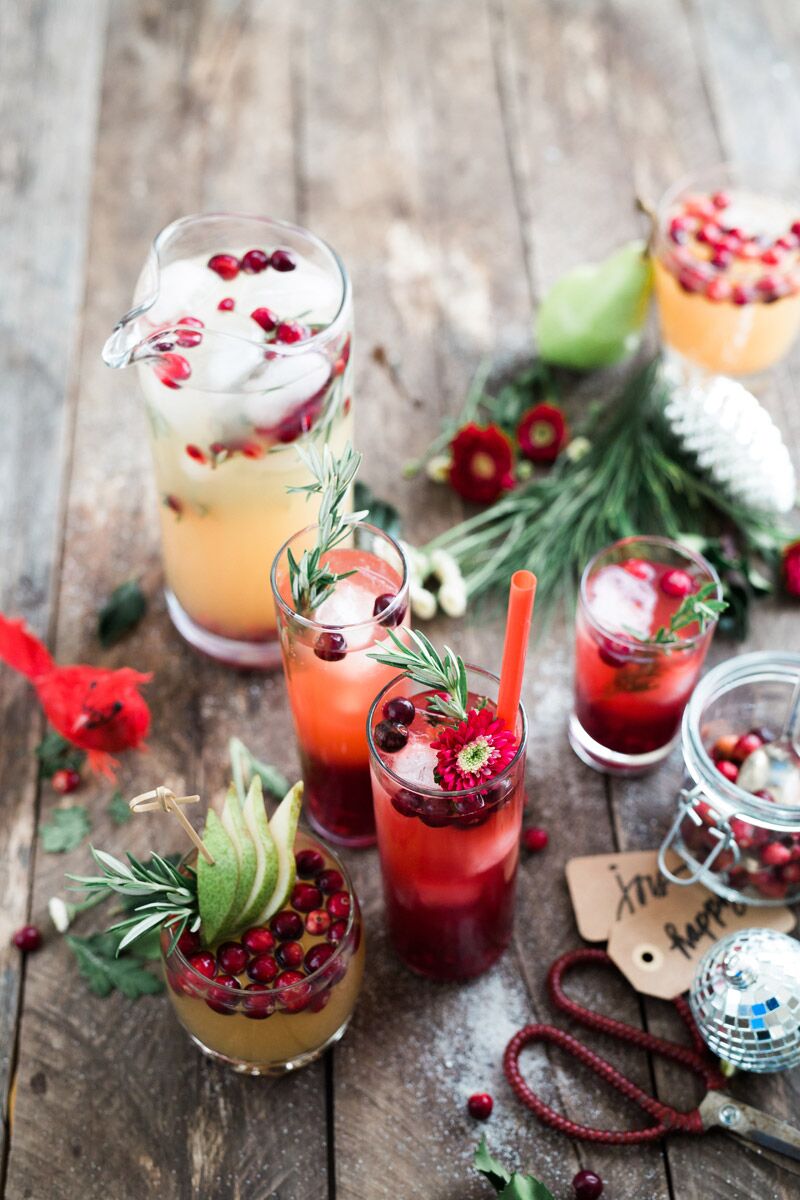 Photo: Brooke Lark/Unsplash 
Fruity cocktails
Looking for something a little less spirit-forward? Serve up a few refreshing fruity options for summer such as a sparkling vodka cranberry cocktail or a pomegranate ginger smash (pictured above).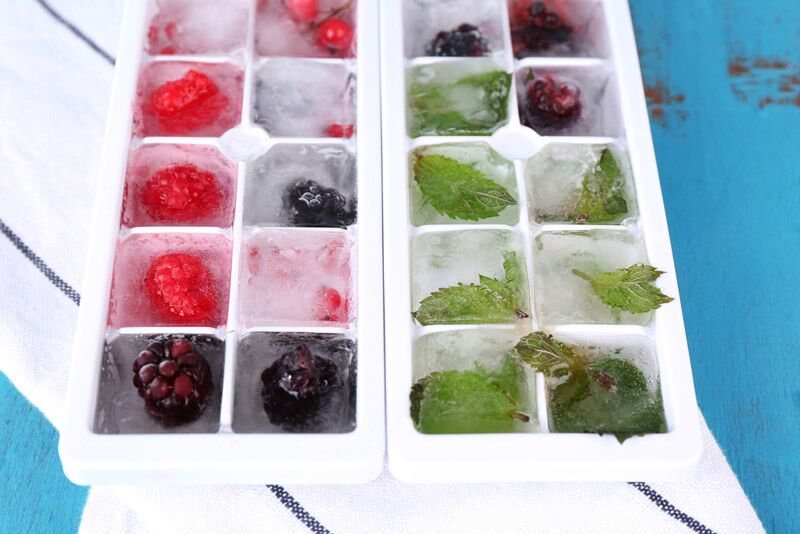 Keep things cool
Use red berries and mint leaves to make some pretty impressive red and green ice cubes. Don't forget the beer drinkers on your guest list—offer them frosty mugs to keep their favorite brew chilled.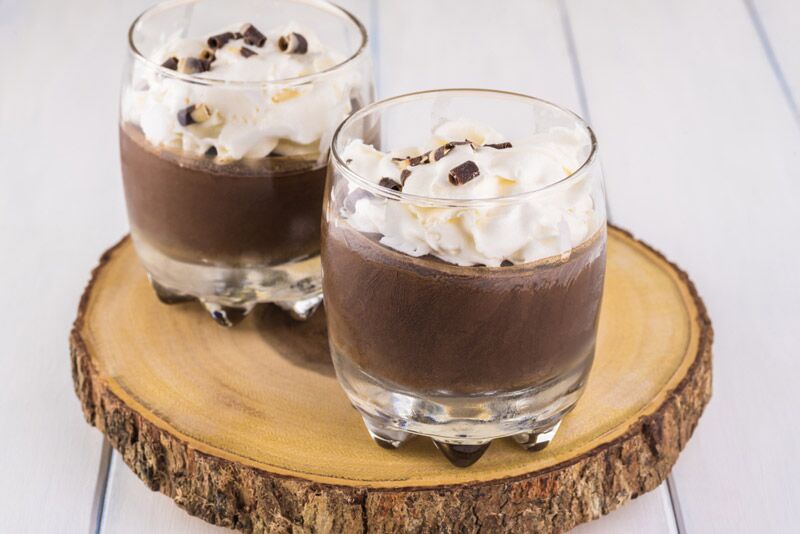 Frozen hot chocolate
Unlike its hot counterpart, this cool version is a little more appropriate for summer. Frozen hot chocolate is great for kids, obviously, but is also yummy as a cocktail with a shot of liqueur.
Eggnog daiquiri
There may not be cartons of egg nog in grocery stores, but did you know it only takes 15 minutes to make eggnog from scratch? There are a few more steps involved to make a Cajun eggnog daiquiri, but this drink idea has our mouths watering.
Christmas in July Party Food  
Just about any summer appetizer, main or dessert can be made a bit more Christmas-y. It's all in the food presentation. So get out your holiday cookie cutters and platters and get creative.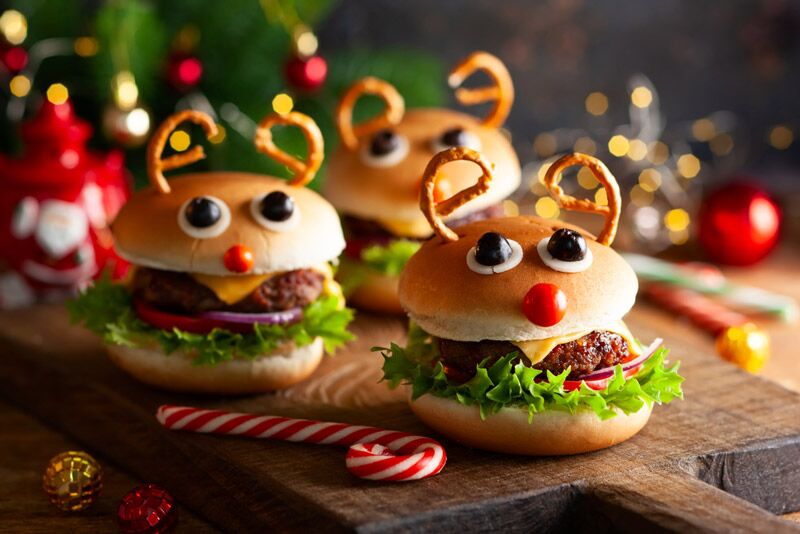 Burgers dressed up as Rudolph
If your Christmas in July party includes a backyard BBQ, then surprise your guests and give their burgers the Rudolph treatment.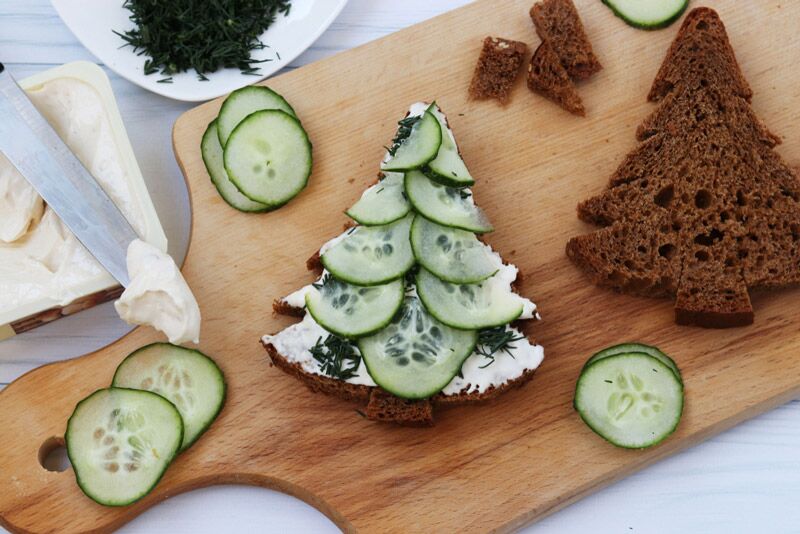 Cutout sandwiches
You'll want to serve foods that are lighter than a turkey dinner with all the fixings. Crustless tea sandwiches are a tasty option—refreshing combinations include cucumber, dill and cream cheese, sliced turkey, brie and cranberry, and tomato and basil.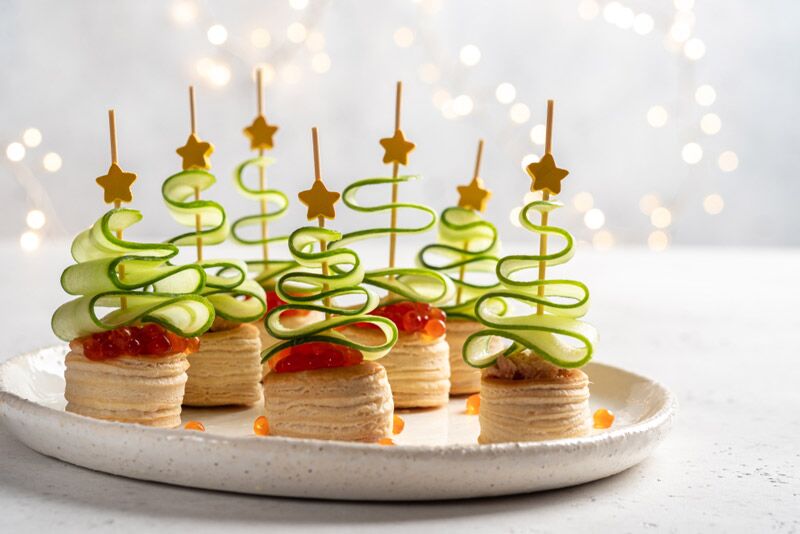 Christmas tree everything
A Christmas tree presentation can work with all kinds of menu items—cheese platters, flatbreads, fresh fruit and even stacked nibblies are all worthy of being presented in this festive silhouette.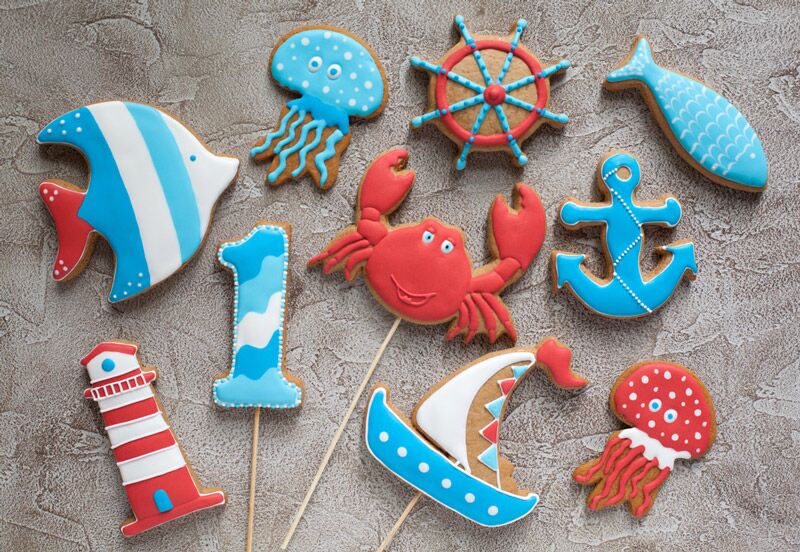 Gingerbread cookies
You can't have Christmas without cookies! Make classic gingerbread men but decorate them in summer clothes and pastel colors. Or take inspiration from these nautical gingerbread cookie designs.
Snow cones
This classic summer treat can take on a Christmas vibe with red and green syrups poured over shaved ice (or ice cream for that matter). And good news, these colors can be made in a wide variety of flavors. You can choose something kid-friendly like raspberry or go with a gourmet lemon basil syrup for an adult version.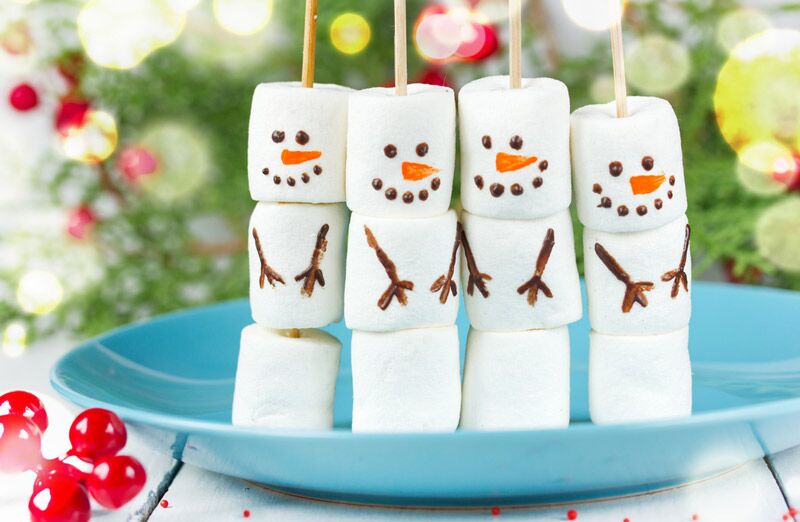 Smores snowmen
Give this favorite summer treat a Christmas makeover by serving up the marshmallows on skewers decorated as snowmen. Tip: this will also prevent multiple guests from dipping their fingers into the marshmallow bag or bowl.
Have a very merry July 25, 2023 and celebrate with these top Christmas in July party ideas.
Hire a Santa Claus, entertainers, musicians, caterers and bartenders on The Bash »