How to Host a Dinner Party Like a Pro
You'll love these tips from pro Dena Cohen.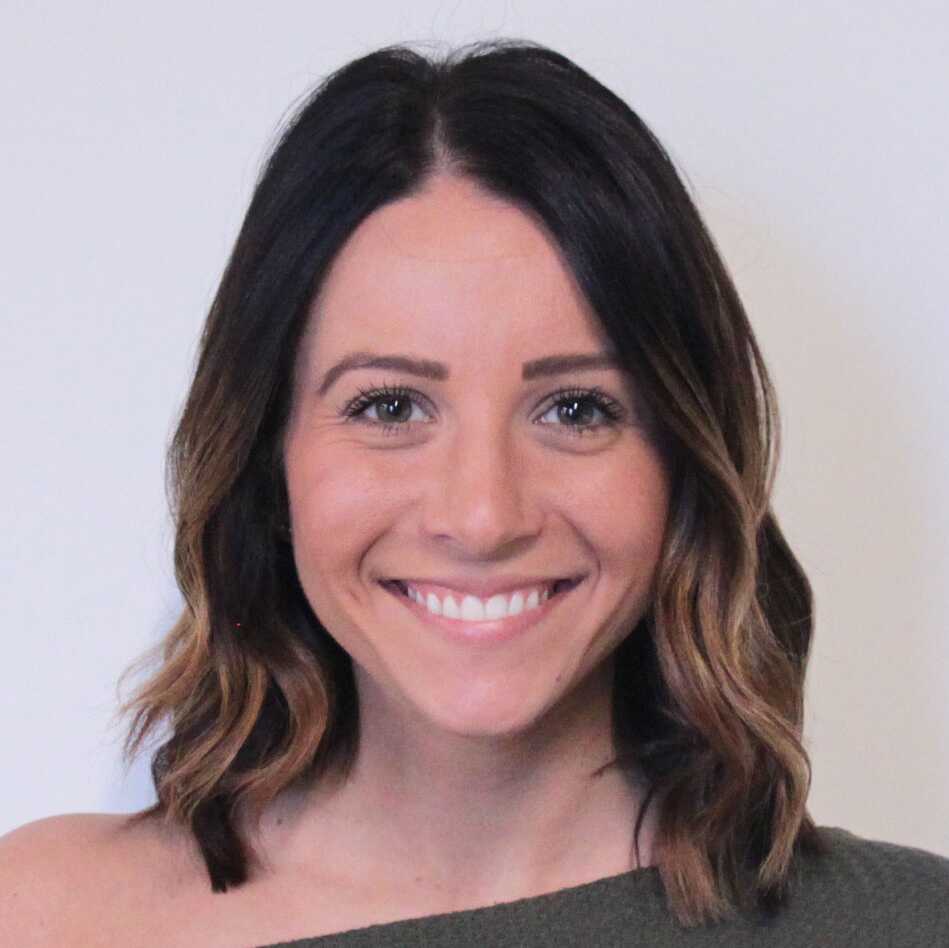 No matter the season, dinner parties are always a fun alternative to a big shindig. With that being said, we put together these expert tips from Dena Cohen, Founder + CEO at The Planning Society to help you learn how to host a dinner party like a pro.
What's better than a night with a group of close friends and family, to celebrate a special occasion or to just enjoy each other's company. From themes to food and drinks, to the element of surprise, you don't have to be a professional to host like one.
Here are some fun and creative tips on how to host a dinner party like a pro: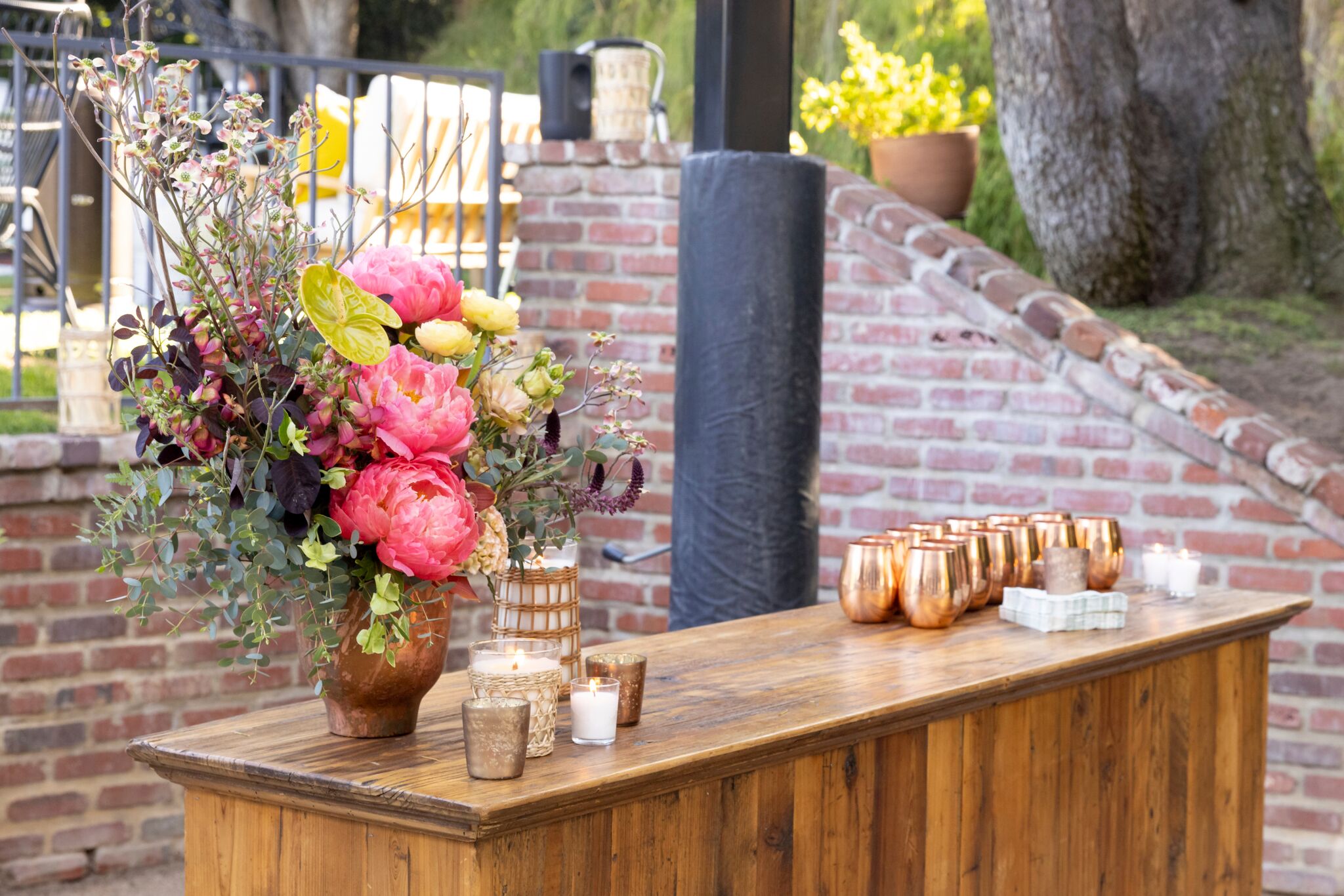 Choose a Theme
Come up with a theme or color scheme for the evening and carry it throughout your party. Get your guests excited by sending invitations (digital or printed) that will set the tone for the evening and allow your guests to better understand the formality (or informality) of your party and dress attire. 
Depending on the theme, you can curate the menu, tie in the decor and details seamlessly. Have fun with it!  
Pro Tip: Looking for some theme ideas? Check out this list for some inspiration.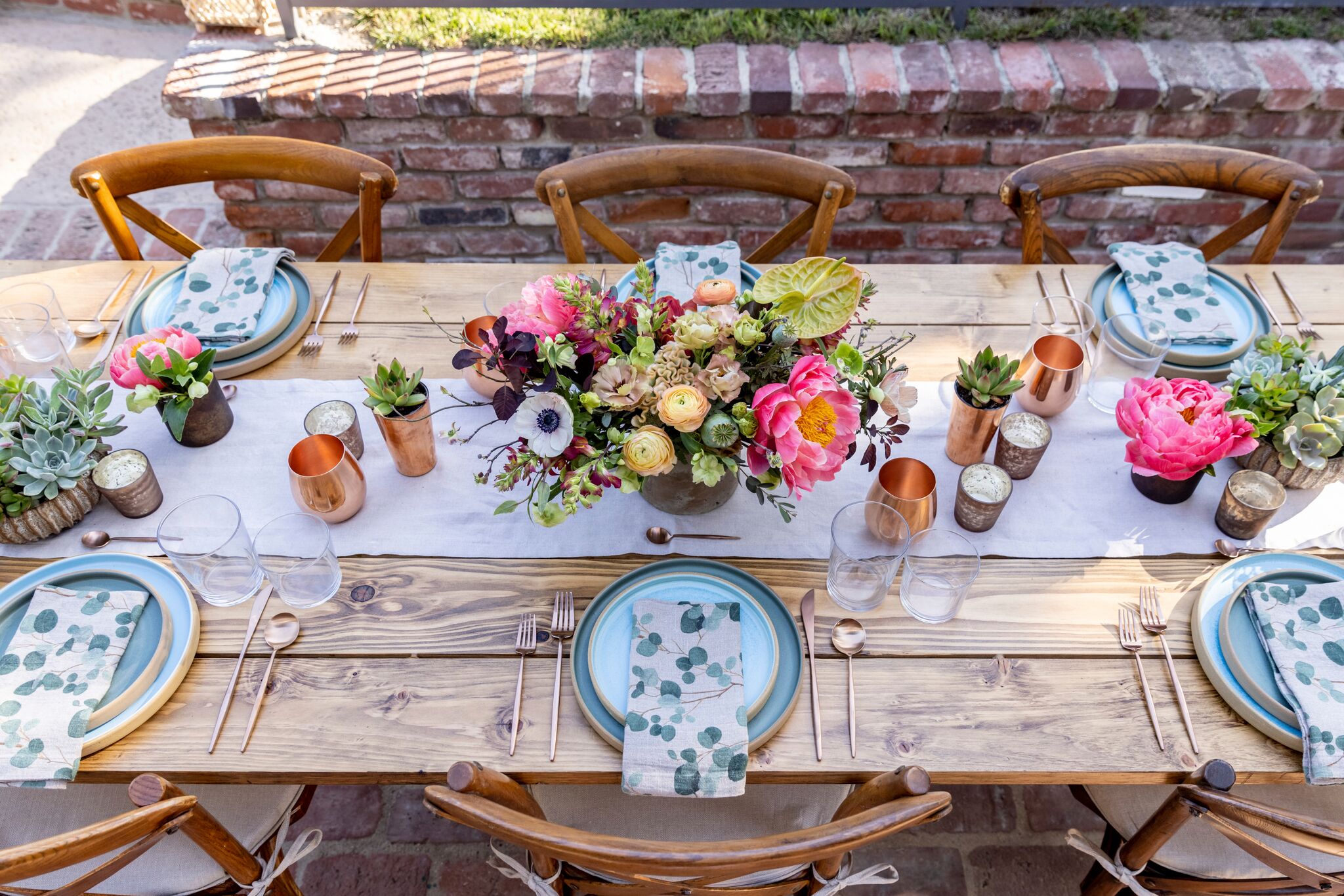 Create a Unique Tablescape
Set your table with a beautiful, eye-catching and inviting tablescape that integrates your theme or colors. Be sure to include votives and a variety of low fresh florals or greenery down the center of the table. Be sure to not clutter the table and keep some space for the food if you are doing family style. 
You can intersperse bud vases and smaller to mid-size arrangements of flowers and succulents and place similar arrangements throughout your house or backyard space (bar, side tables, mantel, and coffee tables). 
Create a layered look 
From bottom to top, start with a runner or table linen, charger (although not necessary, will help to make the table setting look complete), dinner plate, salad/dessert plate, cloth napkin, and add an extra detail like an olive or rosemary sprig on top of the napkin. 
Finish with your flatware (specifics will depend on your menu) and water and wine glasses. Depending on formality and menu, you can add a bread plate, dessert fork and demitasse spoon, coffee or cappuccino cup and saucer. 
Table cards are always a nice, elevated and personal touch and can help alleviate the pressure of where guests will sit. Finally, a printed menu is always an added bonus!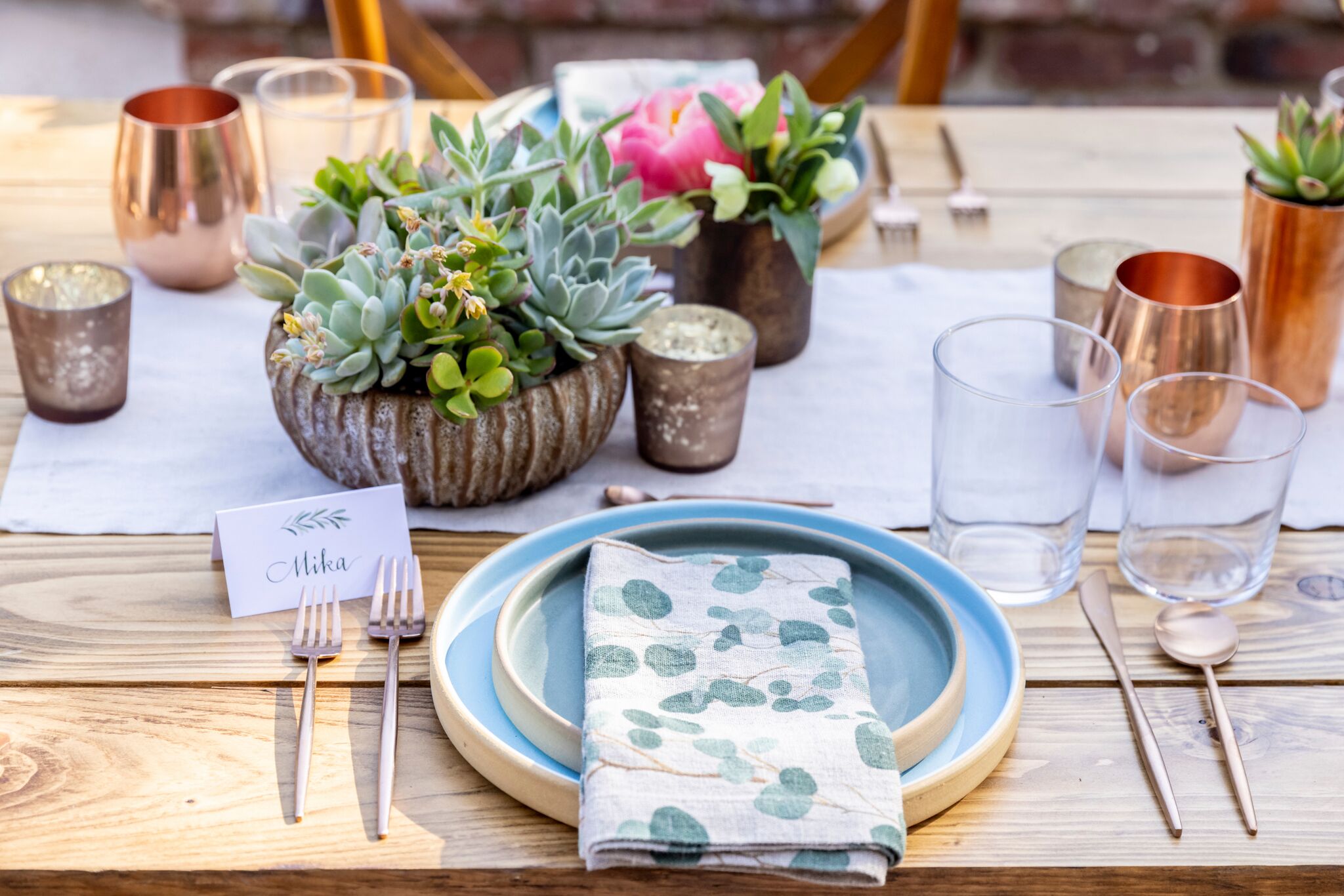 Prepare a Thoughtful Menu 
It's important to think about all your guests. Whether they can eat anything and everything, are gluten free, dairy free, vegetarian or vegan, be sure to have options for everyone. Start the evening with a grazing board filled with fruits, nuts, berries, crackers and cheese. 
You can add charcuterie and veggies and meze dips to enhance the board for variety. Tray passed or bite-sized appetizers are also a nice touch. Family style is always a fun and interactive way of serving food and can be beautifully presented for the dinner and dessert options. Trays of cookies, brownies and small, sweet treats (including our favorites market berry trifle, s'mores parfait and pots de creme) in shot glasses can also be set out on a small table. 
Pro Tip: Hire a caterer to handle the menu. You'll be able to work with them to create a unique menu to your party, while keeping guests' dietary restrictions in mind.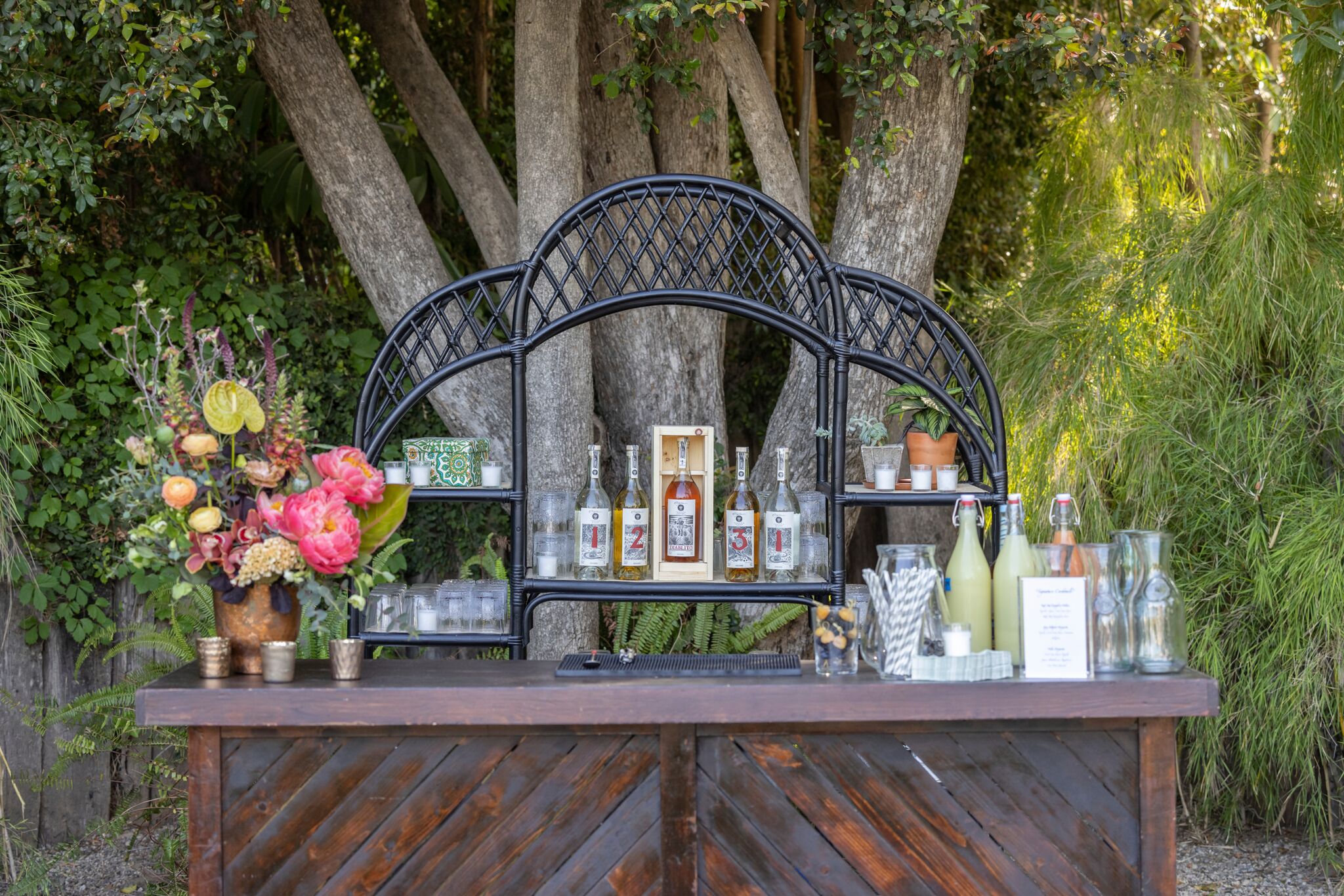 Surprise Your Guests 
A tequila tasting or a wine tasting is always a fun way of getting your guests to mingle with one another. This is a great ice breaker for parties where guests are meeting each other for the first time. You can also win your guests over with an after dinner affogato bar (ice cream and a shot of espresso)! 
It is always extra thoughtful to include a special favor for your guests to say thank you for attending your dinner party. Send your guests home at the end of the evening with one of the tablescape arrangements, a candle, a small container of macarons or chocolates or a box of Sugarfina!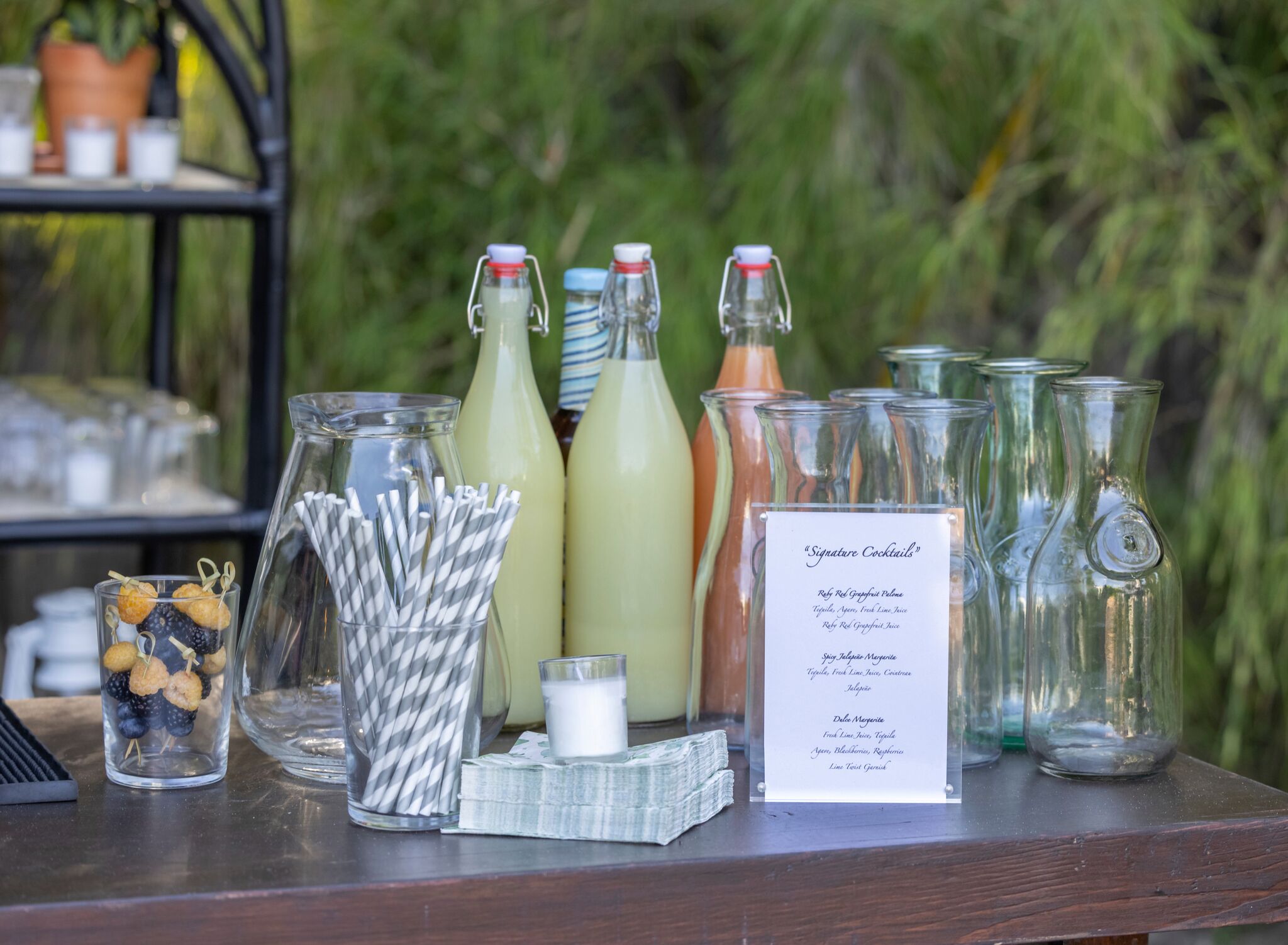 Include a Signature Cocktail
Every great party has at least one signature cocktail. Guests tend to gravitate towards the custom drink options, especially if they are tied into the theme. For a modern-inspired fiesta, opt for a spicy margarita, a paloma, and a sweet berry margarita. 
Be sure to also have plenty of wine, beer, fruit juice, mixers, spirits and ice for your guests! Side note, you can also decorate your bar with fresh fruit garnishes, colorful straws, specialty cocktail glasses and a printed bar menu. 
Pro Tip: Hire a professional to handle the cocktail crafting. A bartender or mixologist can help design the signature cocktail (or mocktail option) and prepare them for guests throughout the night. The last thing you want is to have to run out for a bottle of wine.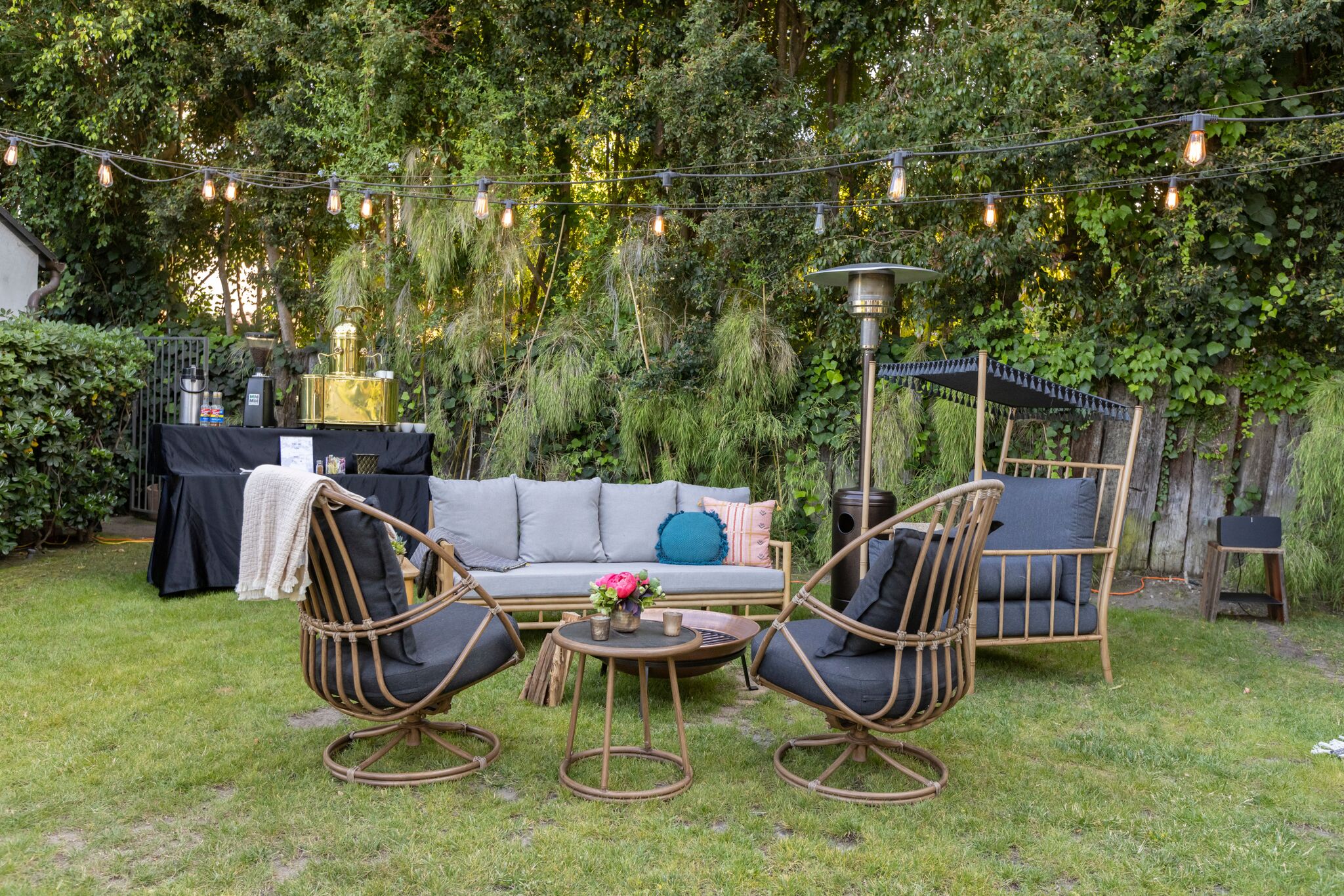 Set the Ambiance
Lastly, set the ambiance with a great playlist, lighting (market lights are a favorite!) and candles throughout the space. Create a playlist that is appealing to all your guests and remember to play it at volume where your guests can hear each other's conversations yet still create the fun party vibe. 
Pro Tip: When you host a dinner party, a unique live musician like an acoustic guitarist, harpist, steel drummer, or violinist will be a great addition. Coordinate the live music with your dinner party theme to bring the event full circle.
All in all, throwing a dinner party is always a good idea. Put together your dinner table, follow these simple steps, and get ready for a stress free night of good times hosting a dinner party like a pro.
Find more tips and ideas for hosting a private party here on The Bash.
Special thanks to Dena Cohen, Founder + CEO at The Planning Society for expert tips and ideas.  
Photo Credits:

Robin Aronson Photography