The Top Party Trends for 2020
Jump on the bandwagon and throw your next party in style.
Lilly Blomquist
Contributor
As 2019 comes to a close and a new decade quickly approaches, everyone is getting ready to start fresh and make 2020 the best year yet. A new beginning means an opportunity for trends and traditions to change and take shape, so you can expect all of the excitement to shake up the party planning scene. With a year full of parties to look forward to, why not get a head start by taking a glimpse at the hottest party trends for 2020? 
Professionals from the party planning industry have given us an inside scoop into the party trends we should keep an eye out for as we head into the new year. Their combination of expertise and research has given way to an abundance of thrilling predictions. From elaborate grazing table displays to dried floral decorations, these trending party elements will help you throw the most spectacular and stylish soiree of the year. Whether you're planning a wedding, birthday celebration, corporate function or holiday party, these trends will top off any occasion. For a sneak peak into up-and-coming party decor, aesthetically pleasing appetizers and sought-after venues, these party trends will give you a wealth of ideas and inspiration for your 2020 event. 
Venue Trends for 2020: Picturesque Backdrops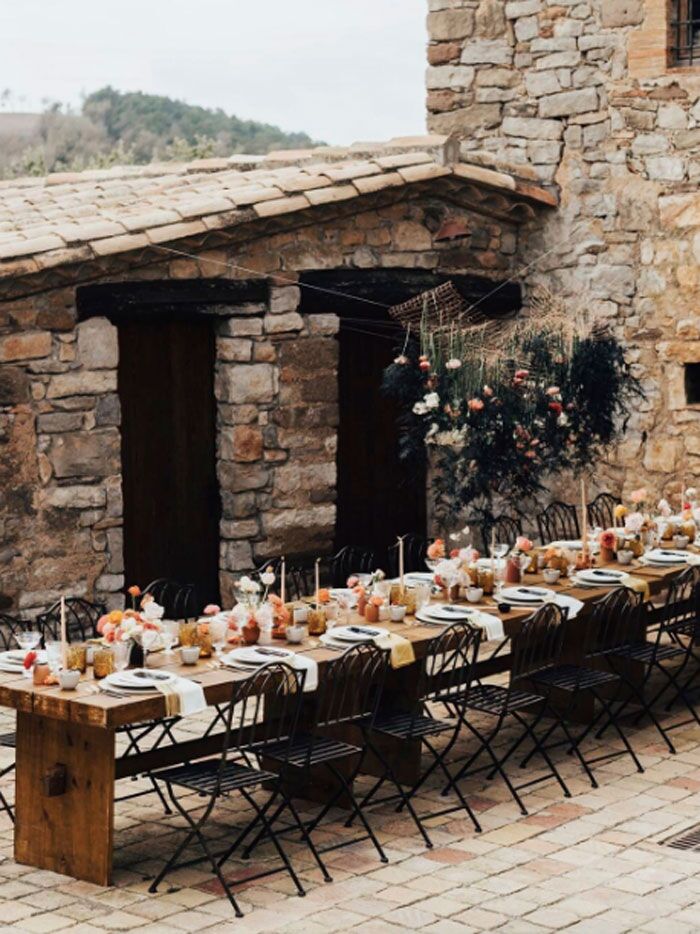 As we approach the warmer months, outdoor parties will become a popular choice for party venues. Whether it's a destination wedding on a tropical island or a birthday party in your own backyard, the outdoors paint the perfect scenery for any function. "From glorious gardens and enchanted redwood groves to mountaintop vistas and sparkling waterfronts, the range of scenic backdrops for your outdoor moments is truly endless," says Jenna Miller, creative director of Here Comes the Guide.
With breathtaking views of the natural world, an outdoor party will create a serene ambiance and an incomparable experience. Of course, the unpredictability of the weather can get in the way of your plans, so it's important to be prepared for anything. Just in case the weather doesn't cooperate on your big day, Miller suggests renting an outdoor tent or scheduling a rain date.
Decor Trends for 2020: Au Naturel Adornments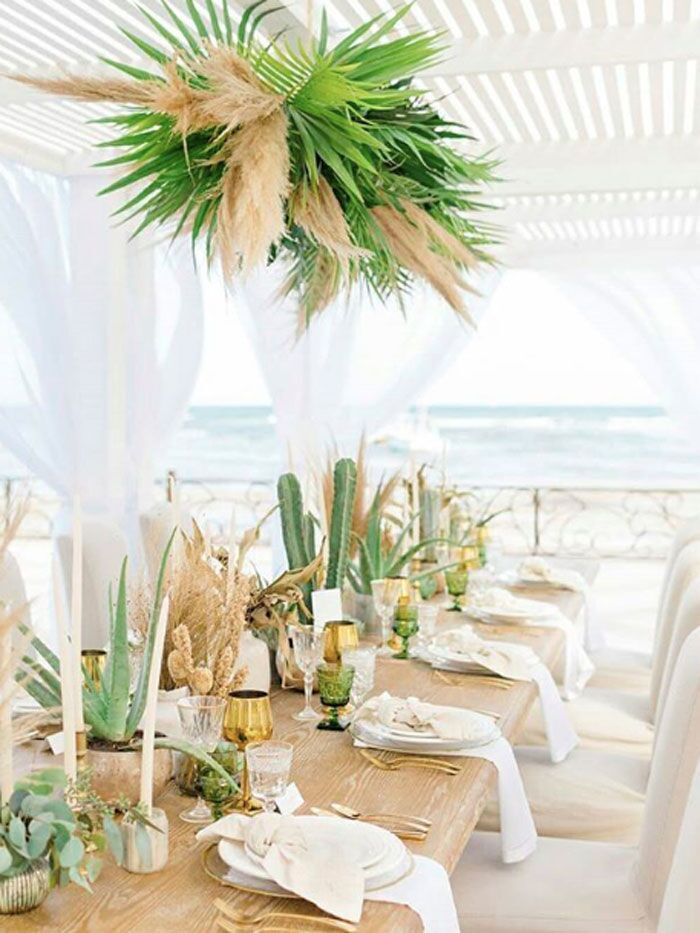 If you thought hosting a party outside started and ended the outdoor party trend prediction, think again. It seems like embracing the natural world will become a party planning standard in 2020 as venues and decor go au naturel. Once 2020 comes around, bringing elements of the outdoors to the indoors will become a hot commodity. 
Using organic materials like wood and iron or arranging natural decor like fruit bowls or bouquets of flowers will breathe life and vitality into your event. Guide gals Hayley Forsburg and Chelsea Dahl of Here Comes the Guide think a particular type of floral decoration will be highly requested. "Dried florals are also coming in hot, as arrangements that mimic weeds and wildflowers are becoming a contemporary choice for centerpieces," say Forsburg and Dahl.
Event Designer: Fresa Weddings 
Floral Designer: Vanessa Jaimes Floral Design
Texture Trends for 2020: Industrial Spaces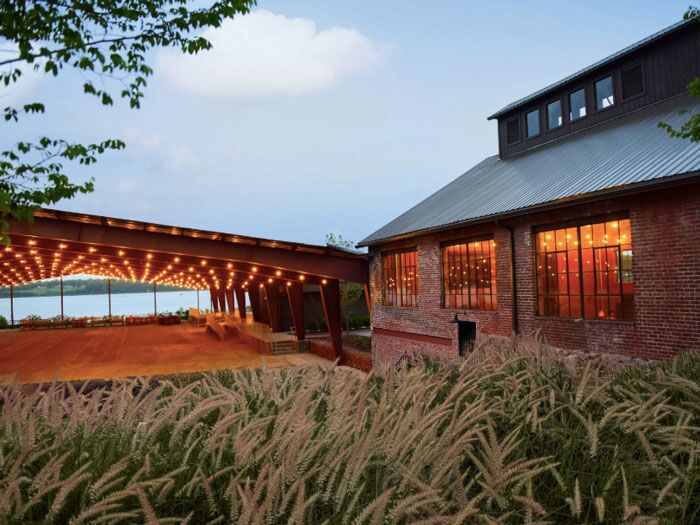 During the upcoming year, party planners will use their knack for creativity to transform venues into textured compositions. By playing with different shapes, lines and patterns, they'll infuse life and depth into a bare space. "We're predicting that party planners go the more textured route that industrial venues bring while also seeking a space with blank and natural canvases that can leave room for one's vision to really come to life," says Joel Lippman, director of sales and marketing at Hutton Brickyards.
Floral Trends for 2020: Colorful Chrysanthemums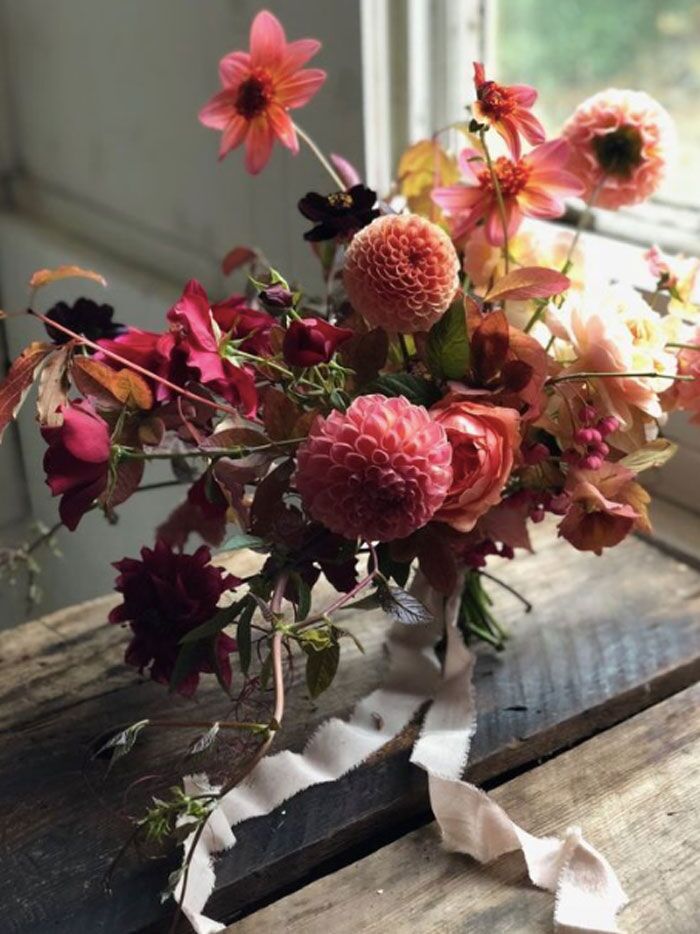 There's nothing like a bunch of sweet-smelling, vibrant-colored flowers to freshen up a space. The sight of bright flowers creates a peaceful and beautiful setting. For 2020, chrysanthemums are the go-to flower for a boho chic event. 
Wondering how to dress your party up with chrysanthemums? "Expect to see a lot of these in bouquets, centerpieces and boutonnieres for late summer and early fall 2020 weddings and parties," says Euri Wong, lead designer at Bloominous.
Floral Designer: Bloominous
Event Designer: The Petaler Floral and Events Co.
Appetizer Trends for 2020: Grazing Stations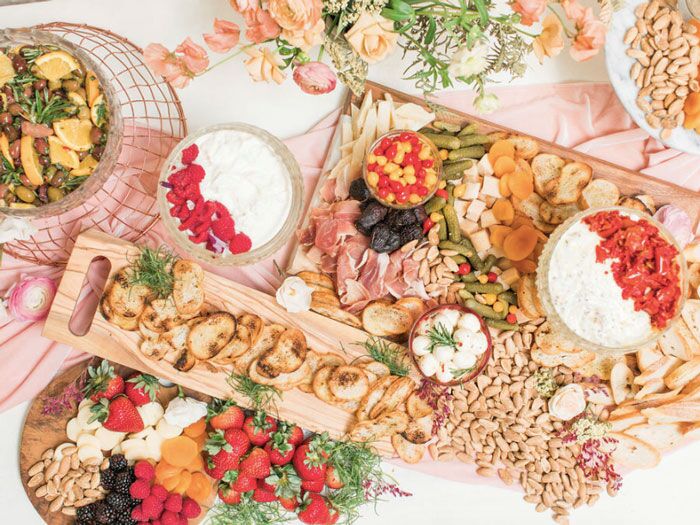 You probably saw charcuterie boards take over your Instagram feed in 2019, but come 2020, grazing stations will be the new appetizer obsession. These buffet-style spreads arrange cheese, nuts, fruit, vegetables and dips in an eye-catching way. Sure, the food tastes great, but the best part? "They are visually a 'wow factor' and set the culinary style of what's to come," says Sarah Kuhlberg, creative director of Colette's Catering.
Caterer: Colette's Catering
Party Attire Trends for 2020: Funky Accessories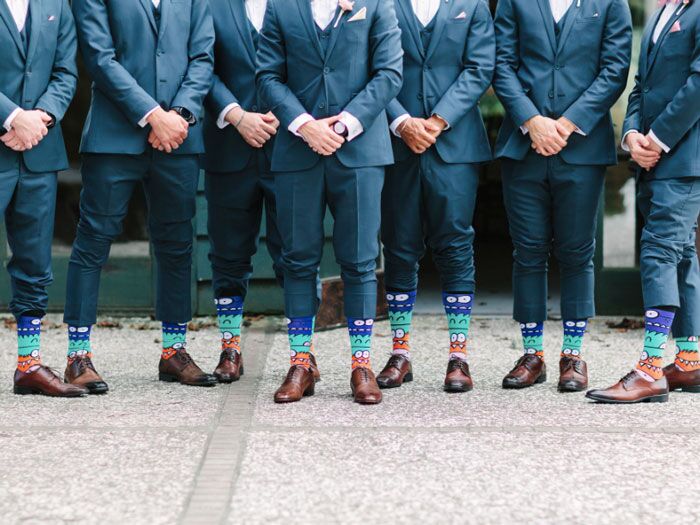 The stuffy and formal dress code at black tie events or cocktail parties are getting a wardrobe change in 2020. Cue the sighs of relief. This year, fun meets fancy with quirky socks and humorous bow ties. "Get creative with your wedding day look, and let your accessories show off your personality," says Nathan Bellah, director of marketing at Generation Tux. Funky accessories will spice up any outfit and will give you the freedom to express yourself.
Fashion Designer: Generation Tux