The Top Party Trends for 2024
Take it from the pros and our editors.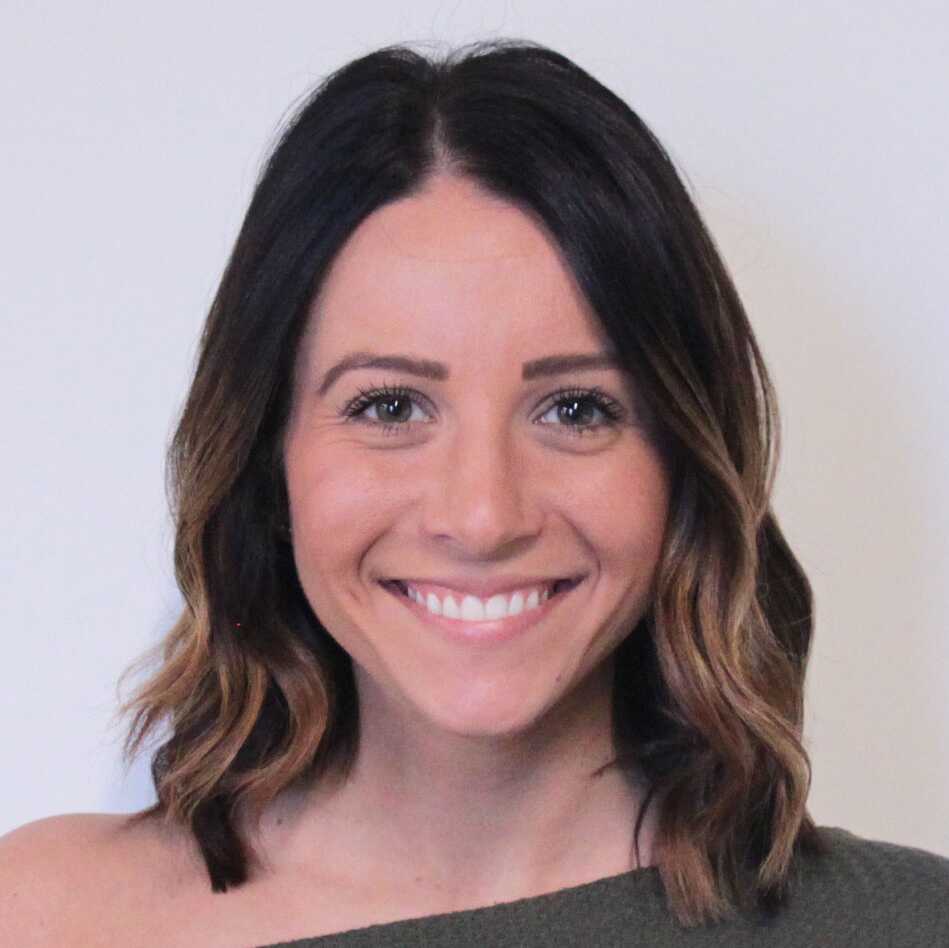 Can you believe 2024 events are on the horizon? It's time to start planning birthdays, corporate events, weddings, and more as we head into the new year. We've rounded up some of the top party trends for 2024 from professional event planners and experts in the events industry, as well as some of the editors from The Bash.
These party trends include entertainment, decor, themes, and even some trends that aren't going away from 2023.
Here are some of the top party trends for 2024:
Party Trend: Smaller Guest Lists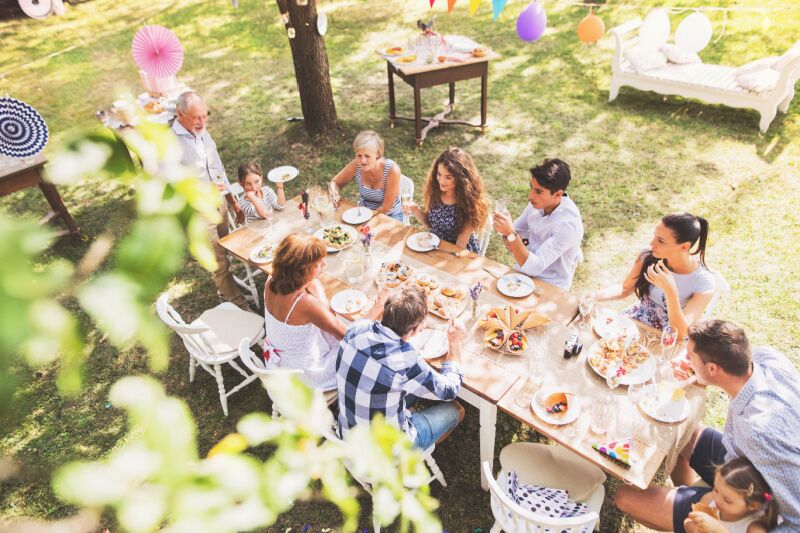 Photo: Ground Picture
A key party trend, that ties all of the trends together includes smaller guest lists. Kari Smith, CEO &  Lead Planner at Feathered Arrow Studio shared, "Smaller guest lists with bigger experiences tailored to the group with maximalist, nostalgia-inspired décor." 
Party Trend: Balloon Decor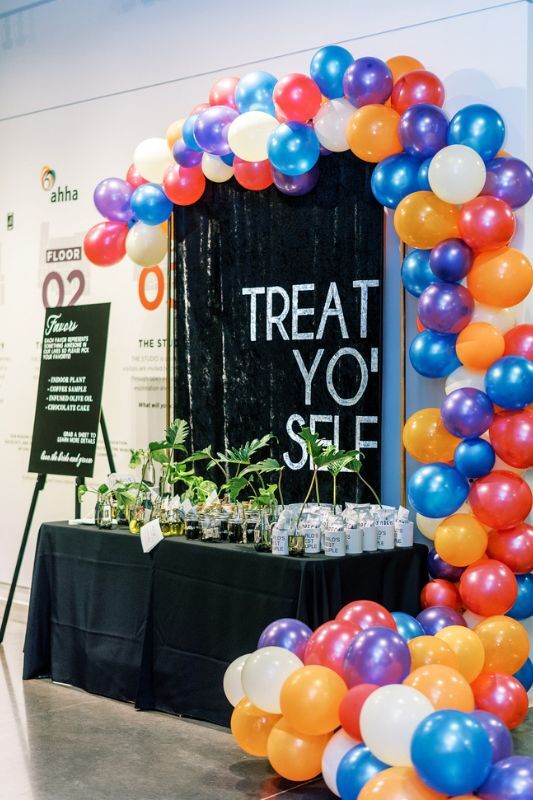 Photo: Emily Burney
This has been a trend for 2022 and 2023, and we're not seeing it go away in 2024. Whether it's an extravagant balloon arch or a display for photos, you can't go wrong. You can DIY or hire a professional, and coordinate with your theme or overall party inspiration.
Party Trend: Humorous Themed Parties
"Party trends that we can expect to see in 2024 are humorous themed parties. For example, a bachelorette party where everyone dresses up like their favorite country singer, group getaways where everyone picks a ridiculous graphic t-shirt to wear on a night out, etc.," shared Kari Smith,  CEO + Lead Planner at Feathered Arrow Studio.
Party Trend: On-Theme Parties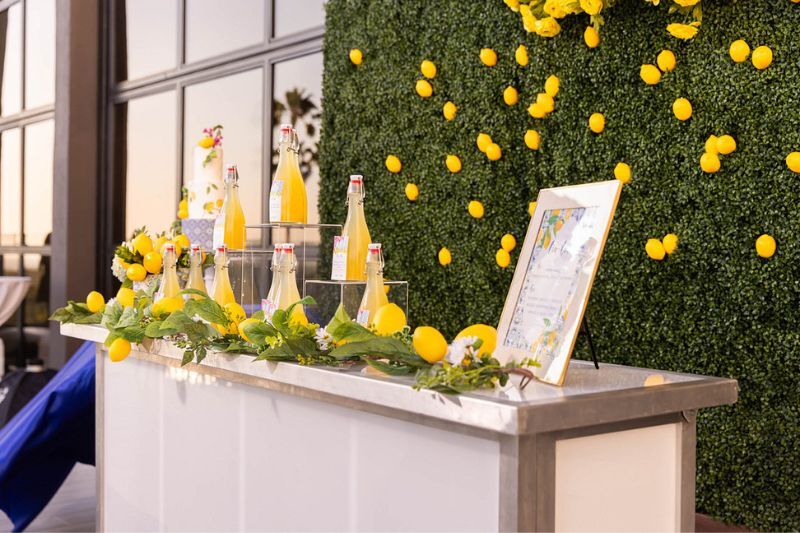 Photo: D Park Studios
"Thematic parties are huge for 2024. We're seeing hosts lean into fun themes - like a Capri theme with bold colors and a spritz bar, or a tiki party with trendy tropical greenery and florals. And our favorite part, the guests are loving an on-theme dress code!" shared Carrie Negri of Emily Coyne Events.
Party Trend: Retro Revival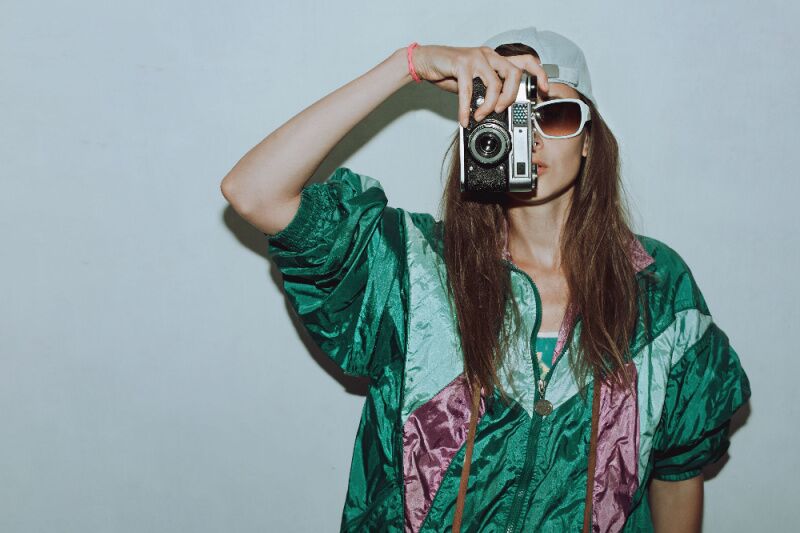 Photo: Pavlova Yuliia
"Nostalgia is in! Consider throwing a retro-themed party, taking inspiration from the '70s, '80s, or '90s. Think disco balls, neon lights, and classic arcade games," shared Anastasia Shevchenko of Sheff Production Photography & Videography.
"Whether you're planning a milestone birthday, engagement celebration, or a casual get-together with friends, these trends will help you create a memorable experience. Stay ahead of the curve and make your 2024 parties truly unforgettable!"
Here at The Bash, our editors love nostalgic themes, as a party trend for 2024. Themes like 13 Going on 30, Clueless, Princess Diaries or The Parent Trap are perfect for milestone birthdays and bachelorette parties.
Party Trend: Signature Cocktails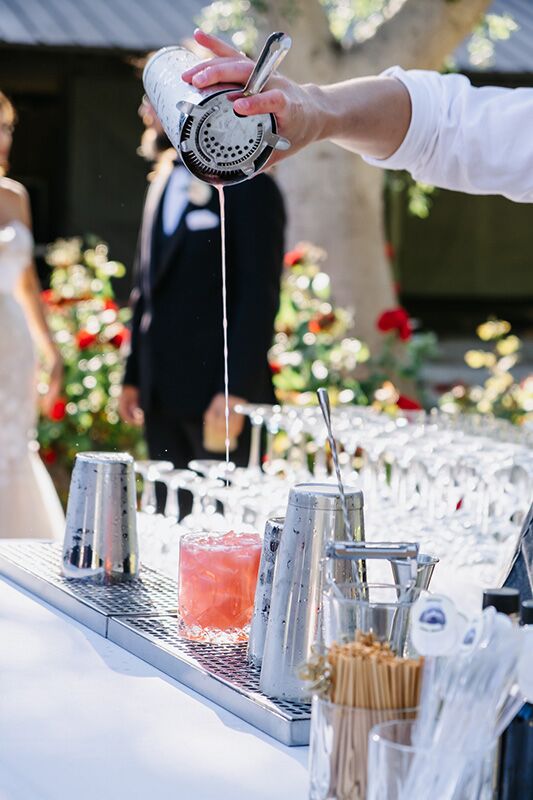 Photo: Sheff Production
This seems like a trend that will never go away, and we love it! "Impress your guests with signature cocktails prepared by a skilled bartender. In 2024, vibrant and creatively named drinks are all the rage. Craft beverages that align with your party's theme or color scheme," shared Shevchenko.
Pro Tip: Hiring a professional bartender will help not only with the making of your cocktails, but also with creating the ideas for your signature cocktails to align with your theme.
Party Trend: Sustainable Decor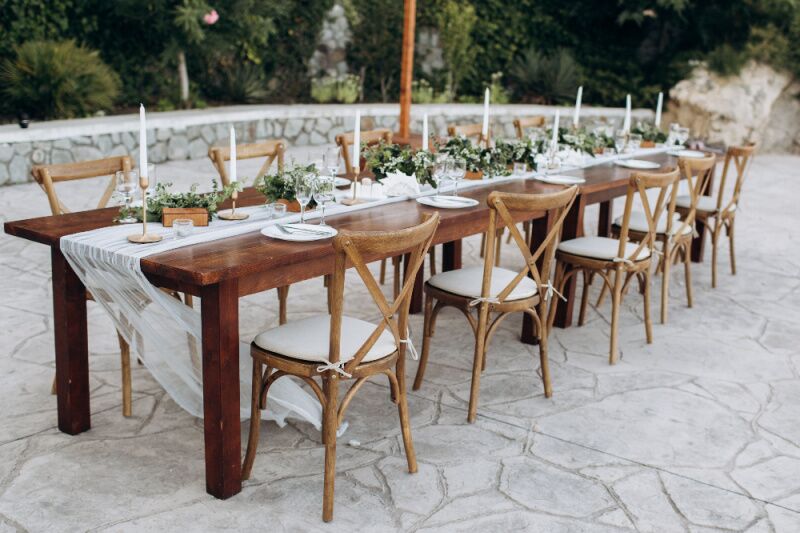 Photo: Pichukova Ekaterina
"Embrace eco-friendly party planning with sustainable decor elements. Opt for reusable tableware, biodegradable balloons, and decorations made from recycled materials," shared Shevchenko.
Party Trend: Creative Food and Drinks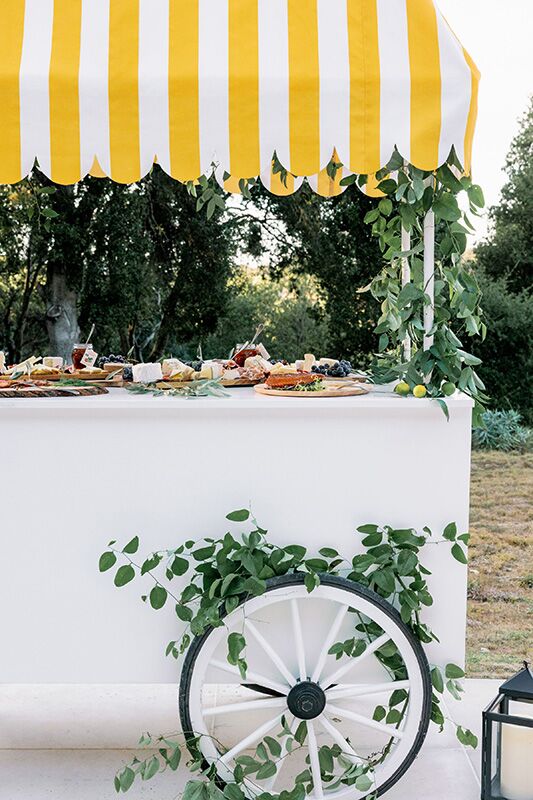 Photo: Jen Rodriguez
"Food and beverage are serving main character energy. Your food selections should not only taste and look good, but incorporating a level of entertainment with your meal offering will be sure to delight guests as well. Interactive food presentations during cocktail style events, and inserting unexpected surprises with plated meals, will be the way to go in 2024 to keep guests raving during and after your event," says Angela Carter, CMP at Carter Group Creative.
Pro Tip: Hire a caterer or food truck to help create unique menus and cocktails to match your party themes and ideas.
Party Trend: Bright & Bold Colors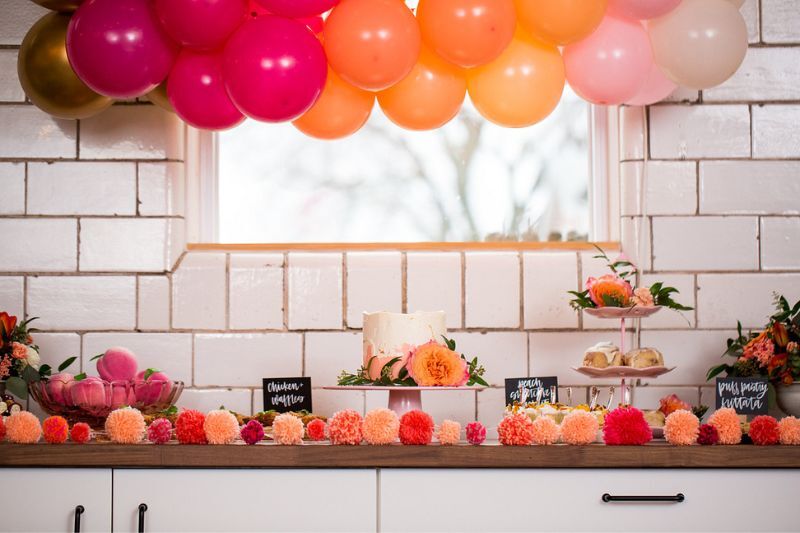 Photo: Natasha McGuire Photography
"We're seeing increased requests for color schemes that are fun and bright. From pool parties to birthdays, anniversaries, and baby showers - bold colors are on deck for 2024!" shared to Carrie Negri of Emily Coyne Events.
Party Trend: DIY Craft Stations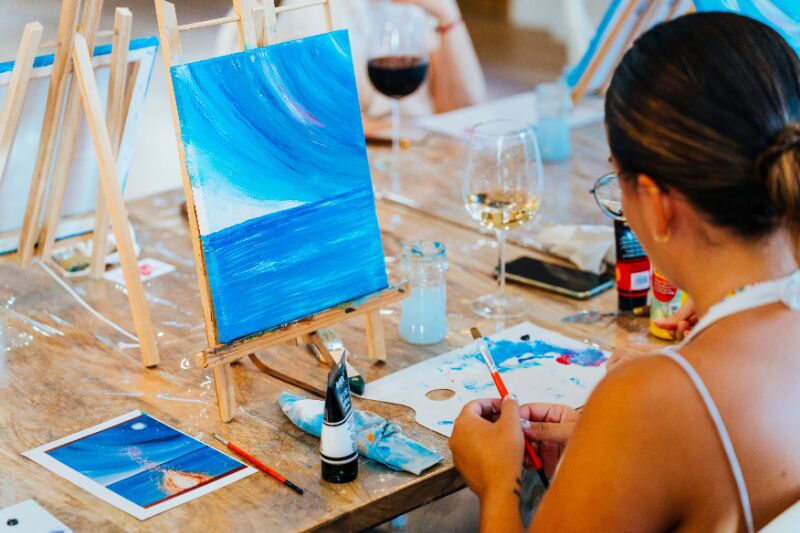 Photo: Alfonso Soler
Anastasia Shevchenko also shared, "Encourage creativity by incorporating DIY craft stations at your event. Provide materials and instructions for guests to make their own party favors or decorations." 
Guests love something interactive at an event. Whether it's decorating a canvas bag, making candles or something with your theme, craft stations are a fun activity that can double as a party favor. 
Party Trend: Virtual Reality Entertainment
"Take your party to the next level with virtual reality (VR) entertainment. Set up VR stations where guests can explore immersive worlds or enjoy interactive games, " shared Shevchenko.
Party Trend: Drones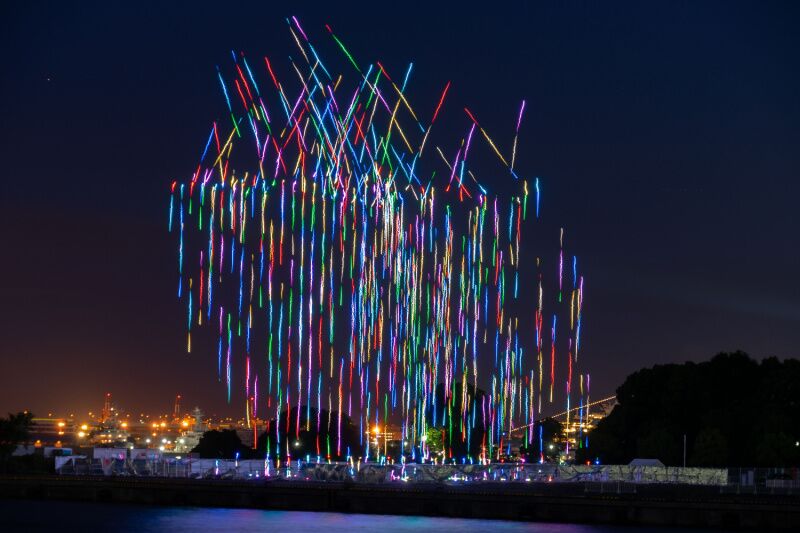 Photo: Makoto_Honda
Jessica Rodriguez Hanselman of Crossed Keys Estate shared, "Say goodbye to sparklers and hello to a new level of nighttime entertainment with a drone light show. What a way to wow your guests and celebrate in a truly unique way! Drones are also safe for all venue types as opposed to sparklers or fireworks."
Party Trend: Discovery and Guest Movement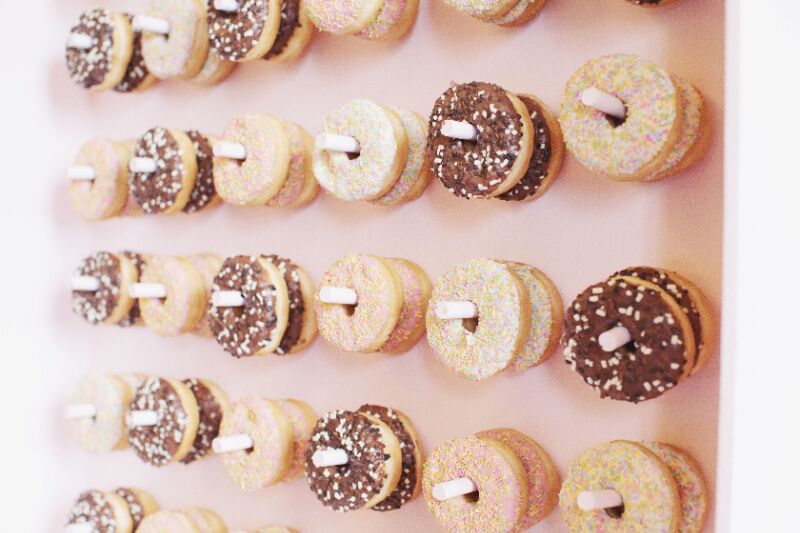 Photo: Sasha Lee Photography
"Clients are moving away from the plated dinner party in 2024, and looking for ways to create guest movement and wow moments of discovery at their parties. It can begin with a cheese and charcuterie display, followed by a beautiful salad station in a new location, moving on live-fired pizzas and finishing with a gelato cart - giving guests something new to discover at every turn, " shared Negri.
Party Trend: Personalized Champagne Messages
"Elevate your event with a unique touch by using ordinary champagne bottles as message boards. Encourage guests to write heartfelt congratulations and warm wishes directly onto the bottles," shared Shevchenko.
Party Trend: Picnic Parties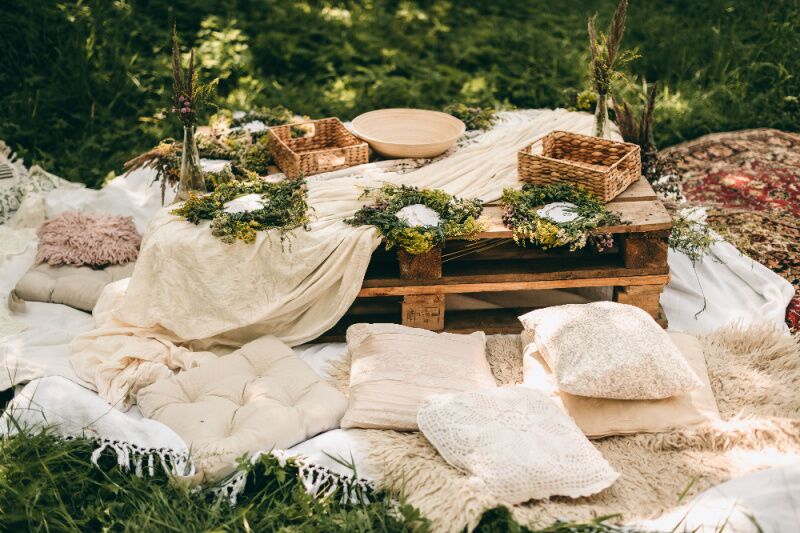 Photo: LL_studio
Our editors here at The Bash see picnic parties continuing to be a trend in 2024. For birthday and bachelorette parties, we've seen this trend grow over the past year. A picnic party can be booked from a local venue or vendor, and set up wherever your event is taking place. This customizable experience is such a fun activity and always Instagram-worthy.
Party Trend: Customized Gift T-shirts
"Party favors get a stylish update in 2024 with customized gift t-shirts. Send guests home with wearable mementos personalized to match the event's theme or featuring fun inside jokes," shared Shevchenko.
Party Trend: Painting Parties + Permanent Jewelry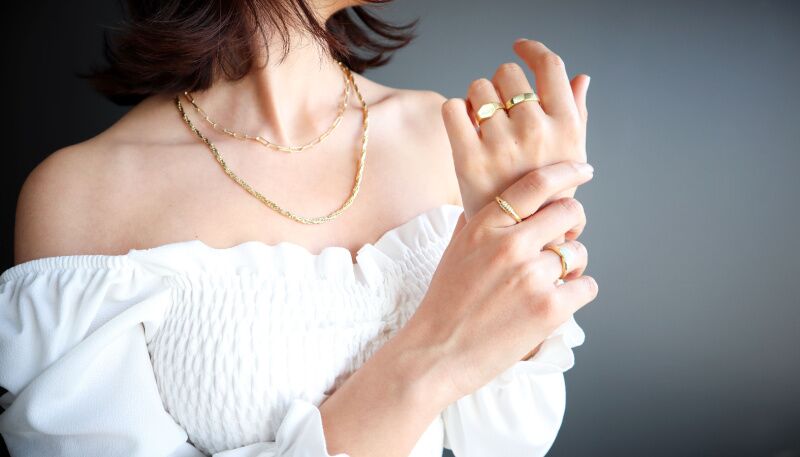 Photo: Thedugme
As goes with a big theme of party trends for 2024, other experiential events we love are painting parties and permanent jewelry vendors. Having a paint and sip is a fun alternative for an activity at your celebration. Guests will love to take home their own painting or decorative wine glass, or walk out wearing jewelry they love!
Find more party trends here on The Bash.