15 Exciting Post Prom Entertainment Ideas for 2022
Lauren Miolene
Contributor
Prom—one of the most memorable events of a high school career! But it doesn't have to end with the last dance. "Post prom" events,  hosted by the school or a group of parents, are popular at high schools across the nation. With fun and creative post prom entertainment ideas and party themes, you can guarantee the students will be celebrating safely.
If you've just begun your party planning, finding post prom entertainment ideas is the best place to start. Here at The Bash we have thousands of bookable vendors ready to bring your post prom party to life.  
Here are 15 post prom entertainment ideas to kick it up a notch at this year's after party.
Karaoke DJ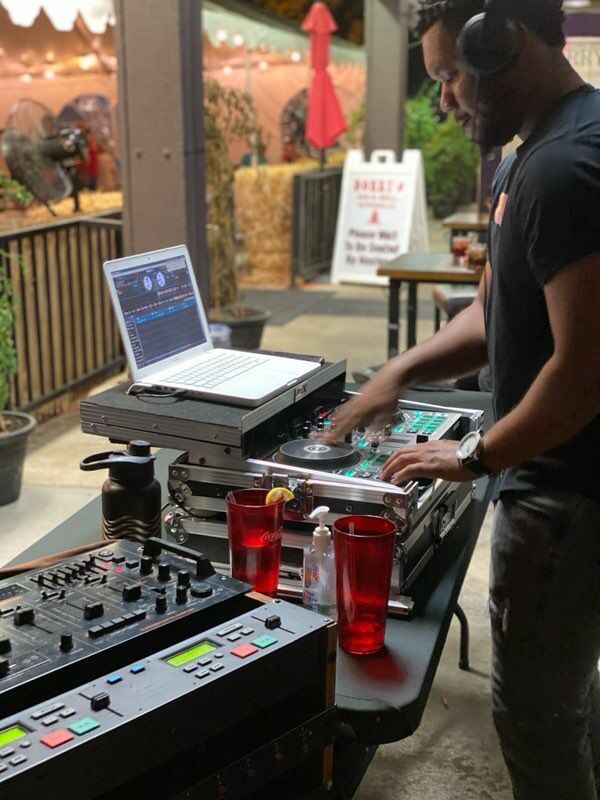 Double the fun with a karaoke DJ at this year's post prom. Everyone can sing their favorite songs and put on performances all night long. This post prom entertainment idea will have the students talking for weeks after.
Fortune Teller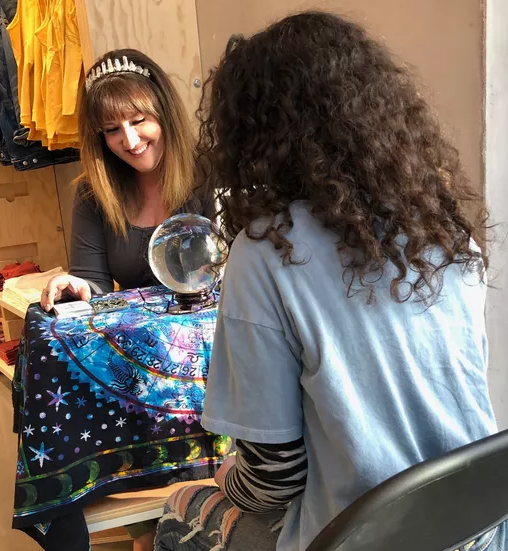 Senior year and getting ready for graduation can be intimidating. Students can see a glimpse into the future with a fortune teller, astrologer, psychic, or tarot card reader who can share everything that is in store.
Caricaturist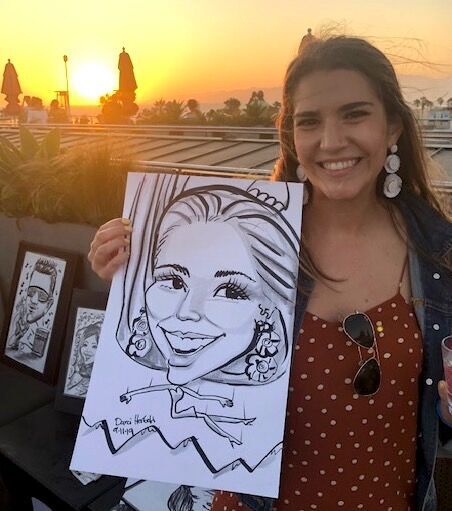 Prom is all about making memories that will last forever, and a custom caricature will do just that. Give everyone a souvenir to take home from prom night.
Party Bus
Start the post prom night off right with a party bus. Transport the students to their next location safely, while they get to enjoy all of the excitement a party bus has to offer. Party buses are a great way to transport large groups of students to their post prom party too.
Some party buses offer colorful lighting options and state of the art sound systems to help keep the party going while travelling to the post prom venue or back to school grounds.
DJ
If the prom has a cover band, you can keep the party going and have the students dance the night away with a professional DJ. They know what music to play to keep everyone entertained and having fun. This classic prom party idea never goes out of style.
Food Truck
Sometimes dinner at the prom venue just doesn't cut it. Food trucks offer a variety of options ranging from Mexican cuisine, to donuts, to burgers. Delicious and easily accessible snacks from food trucks will make the perfect midnight snack post prom.
Photo Booth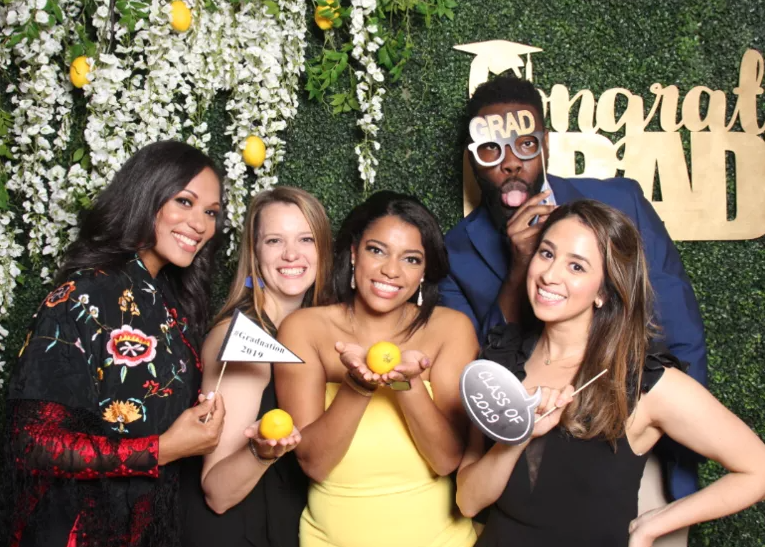 High school, especially prom, is definitely a memorable time. Make the memories of the special night last forever with a photo booth after the dance. Nothing will be more fun than dressing up in silly costumes with friends to take pictures at 1 am—and the photo prints to cherish forever.
Pro Tip: Coordinate photo props that go along with the prom theme!
Party Inflatable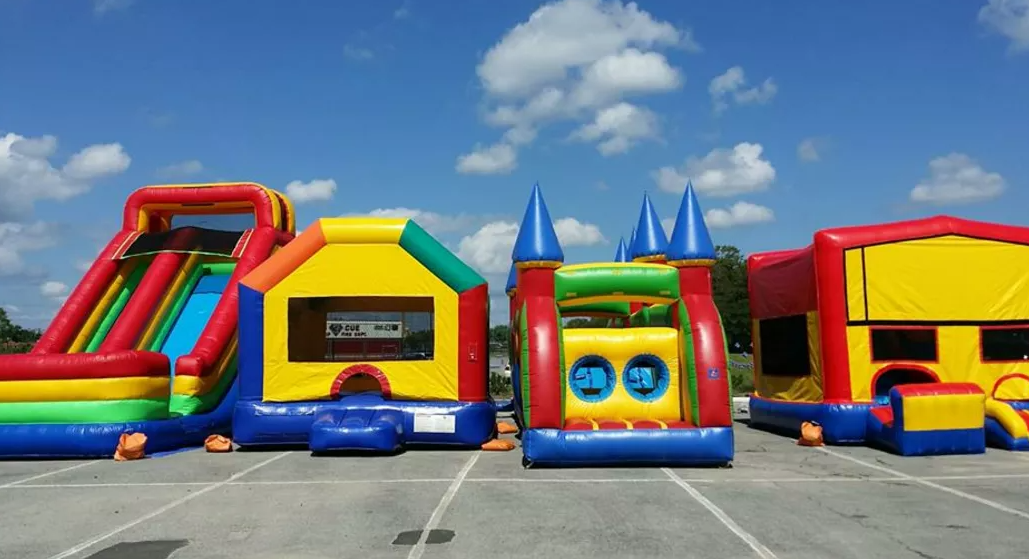 Throw it back to their younger school days and cue the nostalgia with a party inflatable. To stay up and move post prom, students can race with friends and jump around in party inflatables. They can battle each other in obstacle courses, race down slides, or jump around in bounce houses.
Hypnotist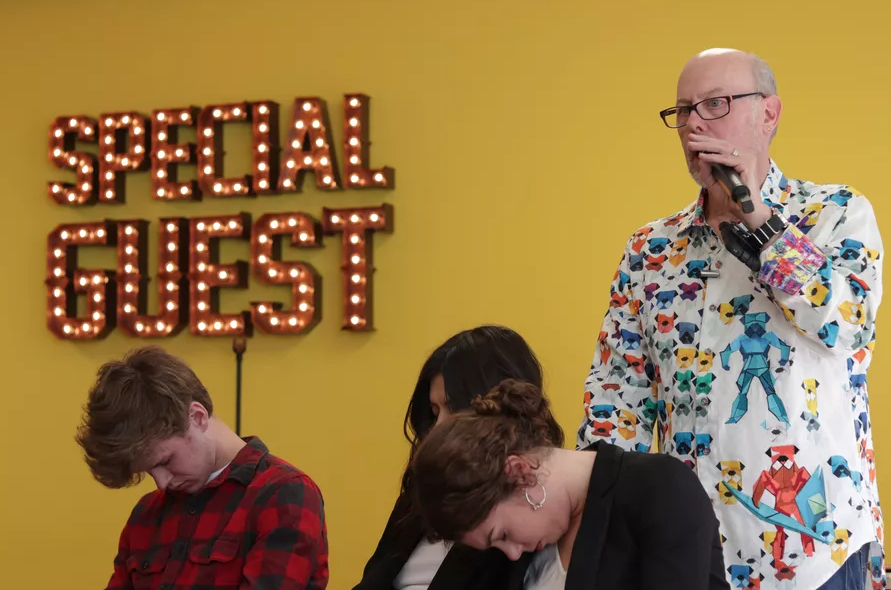 Tired after a night of dancing? Sit back, relax, and enjoy an exciting performance from a hypnotist. A hypnotist can host a show live or virtually through video chat and will have students in awe of their performance.
Airbrush T-Shirts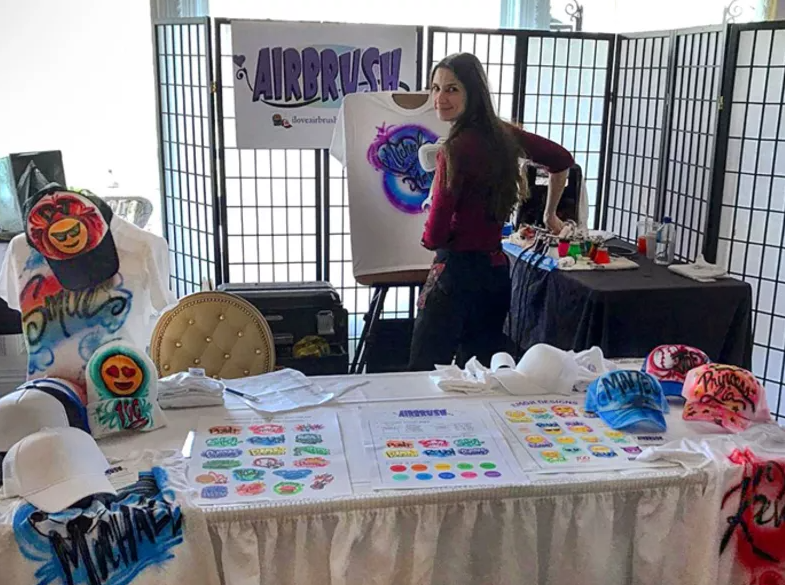 Wouldn't it be awesome to get custom t-shirts from prom night? An airbrush artist can make custom t-shirts and hats for the students to wear throughout the night and take home. What's better than a post prom entertainment idea that also doubles as a party favor! 
Interactive Games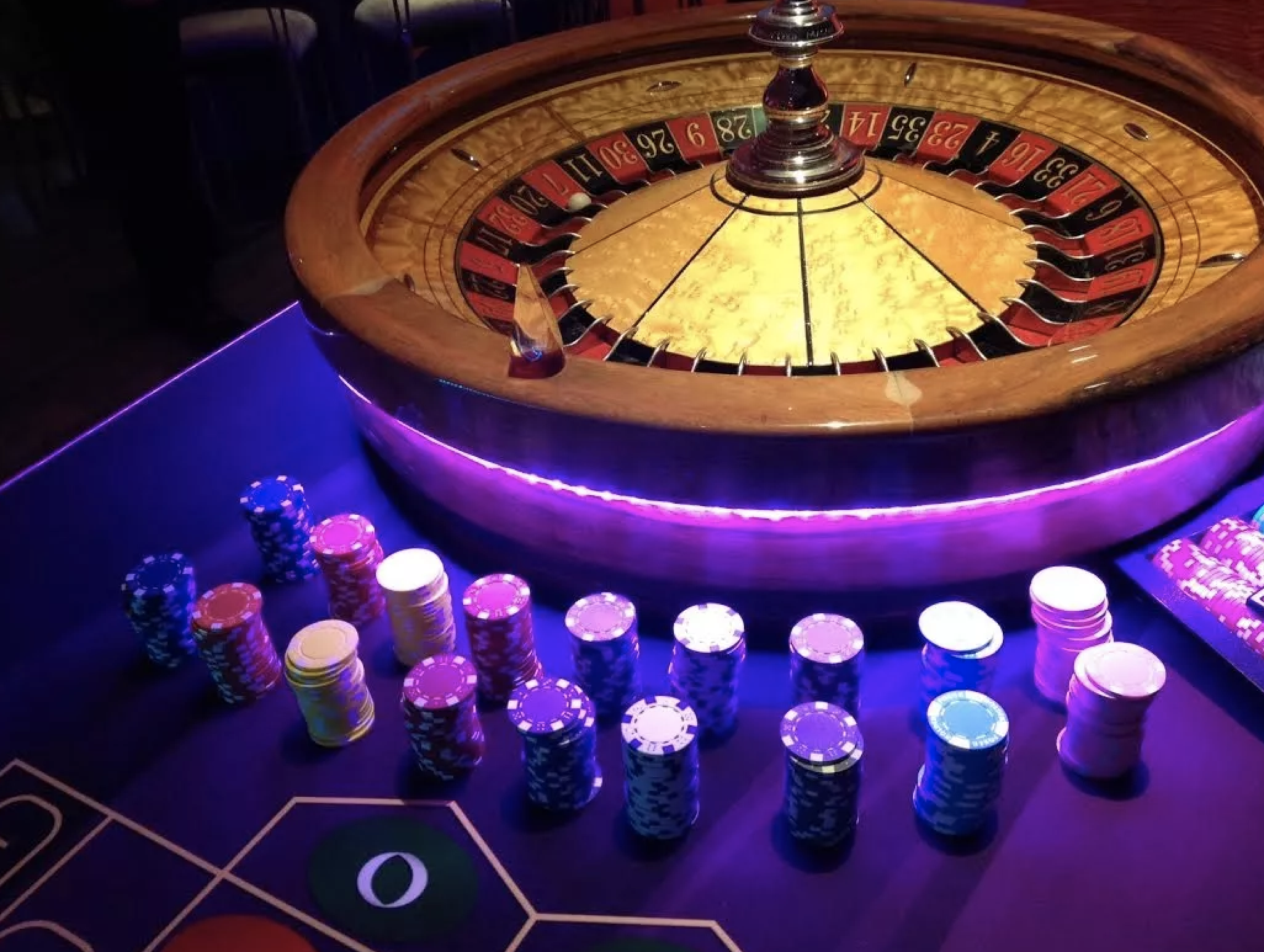 Get everyone together for a classic game night after the dance. From casino nights, to carnival games, to virtual interactive game shows and video games, there are a wide variety of options to keep everyone entertained. 
Comedian
Nothing is better than laughing and smiling with friends. You can't go wrong when booking a comedy show as your post prom entertainment. Talk with the comedian in advance for a customized show.
Magician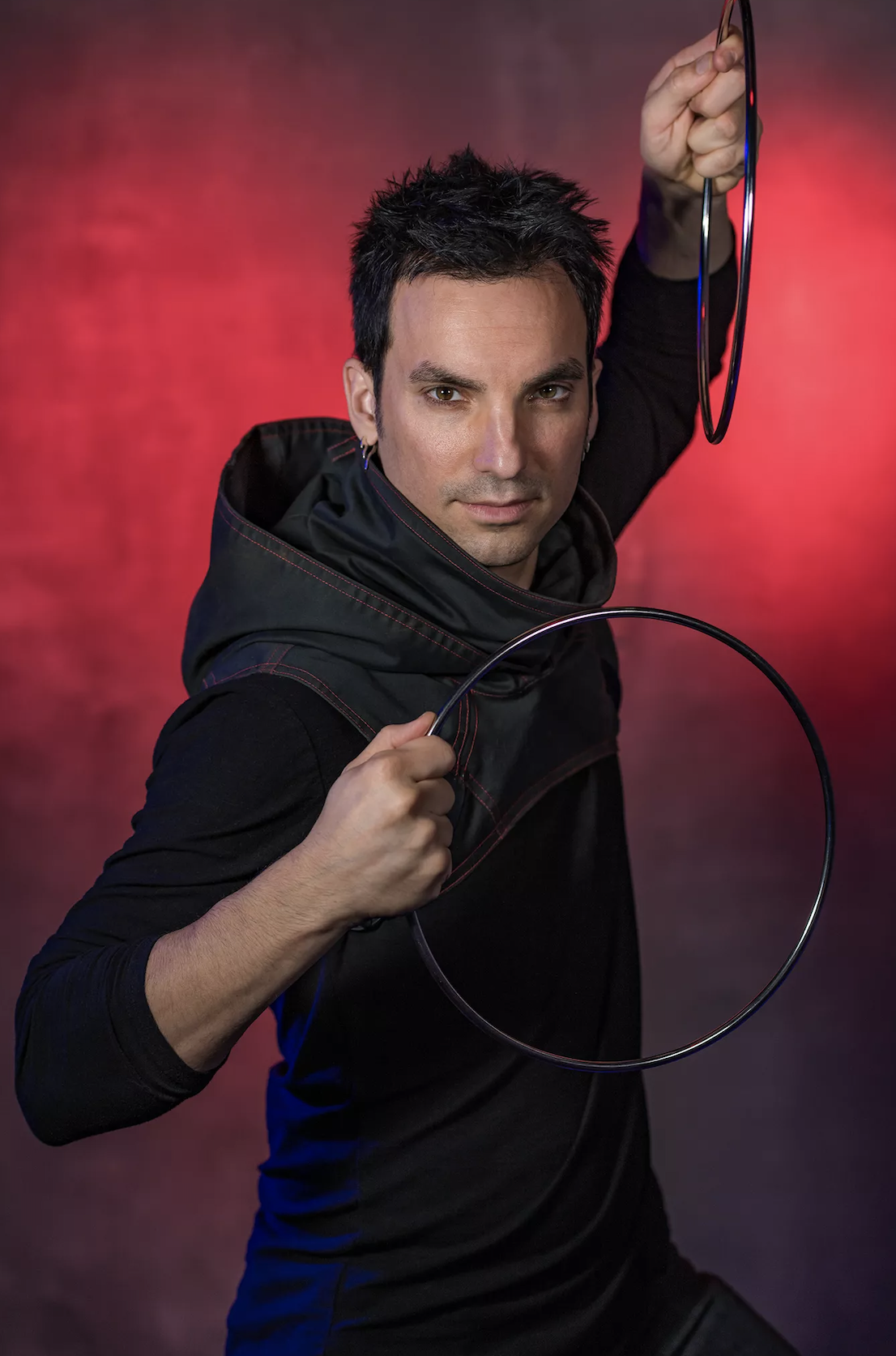 Photo: Tetro
Everyone loves a good magic show! These days, a magician can perform an in-person or or virtual show. If you can't decide between a magician or comedian, you can find a comedy magician for the best of both worlds.
Looking for other post prom entertainment ideas? 
Backyard Camping
A backyard camping trip is always a fun post prom idea. Have a bonfire, make some s'mores, and know the kids will have a memorable night.
Movie Night
You can't go wrong with a movie marathon to wind down the night. Set up a projector and screen outside, pop some popcorn, and spend the rest of prom enjoying a movie with friends outside. 
Pro Tip: For both of these post prom entertainment ideas, you can book a green screen rental to stream movies, YouTube videos, or whatever they want to watch.
Find more party ideas and inspiration on The Bash.