13 Scary Halloween Costumes with Masks
Wondering how to dress up for Halloween during COVID-19?
Photo credit:
Willrow Hood/Shutterstock.com
Wearing spooky costumes and decorative masks on Halloween dates back to the 1500s, with theories that point to even before that. It is believed that Celtic countries who celebrated Samhain were among the first. I mean, they had to ward off ghosts and evil spirits somehow, right?
Even if we're social distancing for Halloween 2020, this 2000-year-old tradition is far from canceled! Whether you're hosting a virtual Halloween party or heading outdoors for a total spook-fest, you'll want to check out these costume ideas. Keep COVID-19 regulations in mind and choose a creepy Halloween costume that already requires you to wear a mask.
Here are 13 scary Halloween costumes that need a mask to complete the look.
Plague Doctor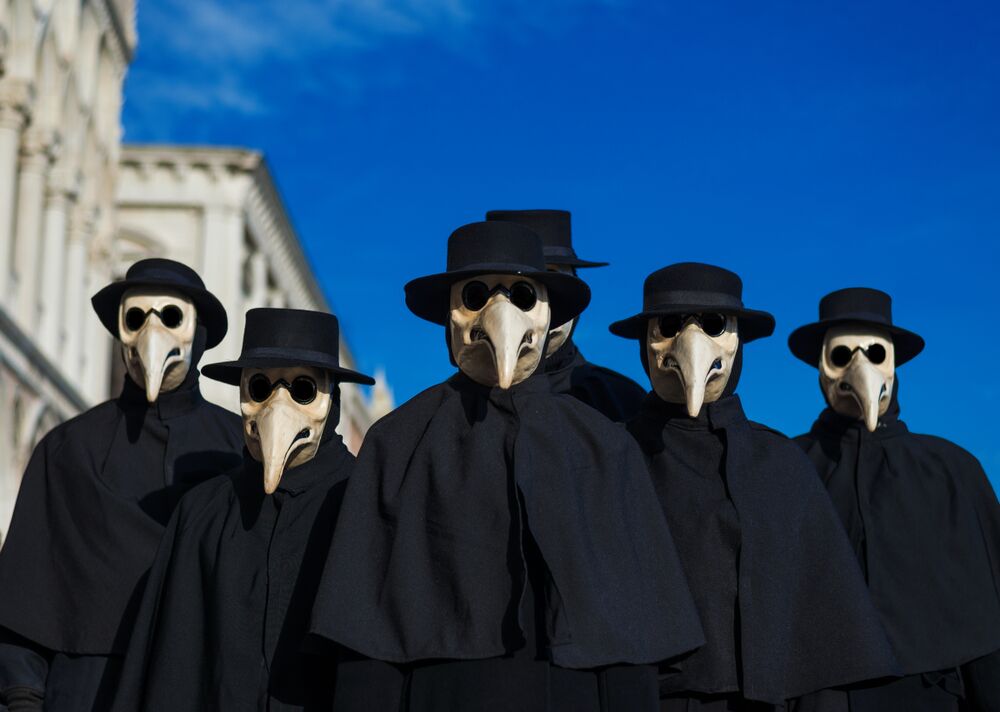 Photo: Cris Foto/Shutterstock.com
Did you know the purpose of a Plague Doctor's beak was to hold flowers and herbs? They were meant to help with the awful scents associated with the Bubonic Plague. Given their role in past epidemics, Plague Doctor costumes may be particularly popular this Halloween. 
Scary Clown 
Photo: Lucia Romero
/Shutterstock.com
Amp up the horror and get gory with your scary clown costume. You can find tons of terrifying masks that accentuate the terror, especially bloody grins and misshapen teeth!
Grim Reaper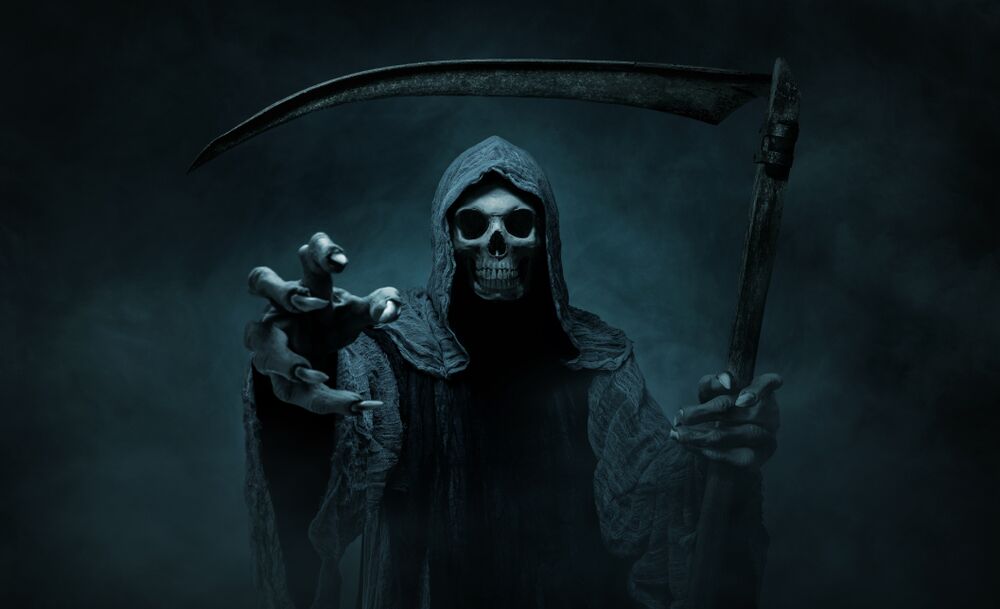 Photo: Rangizzz
/Shutterstock.com
This might be the only scary costume that can be compared to swaddling yourself in a blanket. Wrap yourself from head to toe in a black cloak, find a toy scythe, and hide your face! Go for a skeleton face mask or wear a black balaclava for an added air of mystery.
V for Vendetta
Photo: NeydtStock
/Shutterstock.com
The critically acclaimed graphic novel became even more popular thanks to its brilliant film adaptation. Recreate V's look with a black outfit, cape, hat, and of course the iconic V for Vendetta mask.
Chucky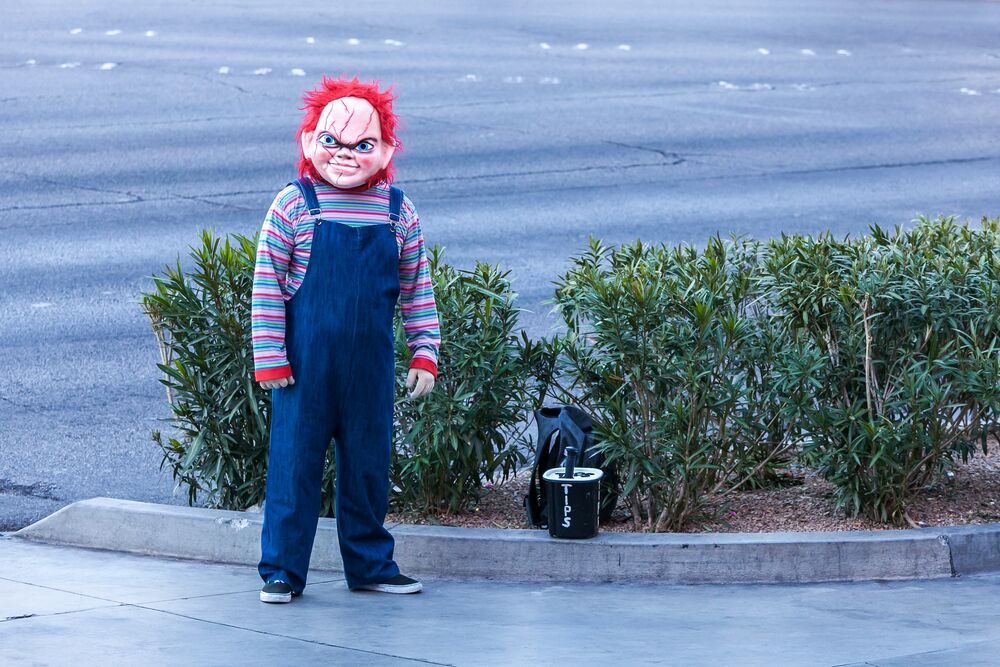 Photo: GenadijsZ
/Shutterstock.com
There isn't much out there that is creepier than Chucky, except maybe Michael Myers from Halloween. Find a full face Chucky mask online, at a local costume store, or create your own look with makeup and a DIY face mask. 
Michael Myers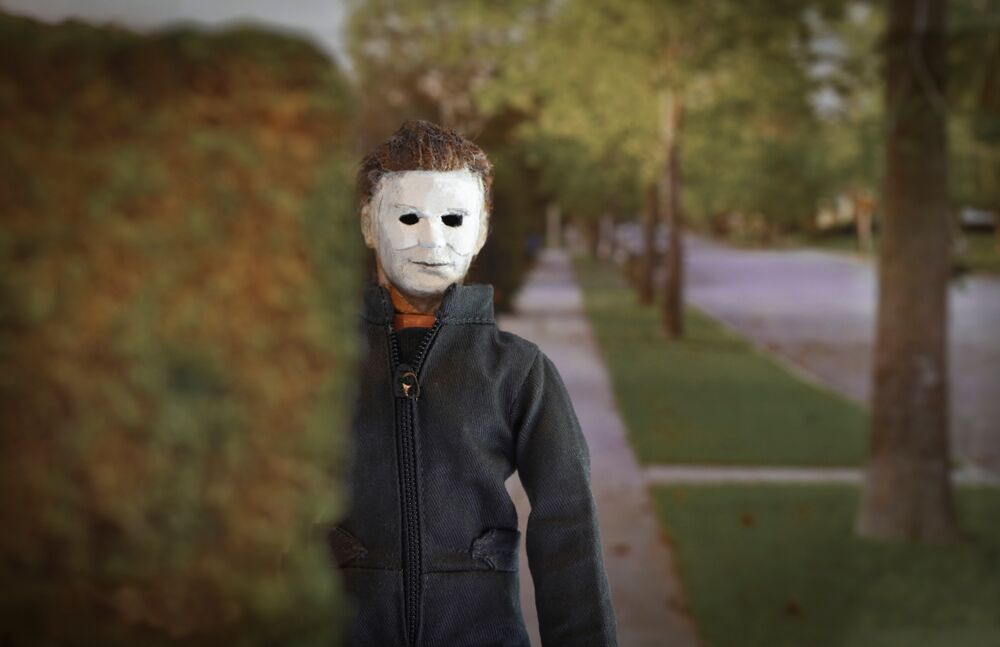 Photo: Willrow Hood
/Shutterstock.com
For anyone who is trying to scare the bleep out of their friends and neighbors, look no further. As a quintessential horror movie villain, the Michael Myers costume is a classic creepy go-to. Originally a 1970's Captain Kirk mask painted white, you can find the notorious mask online and at most costume shops. 
Executioner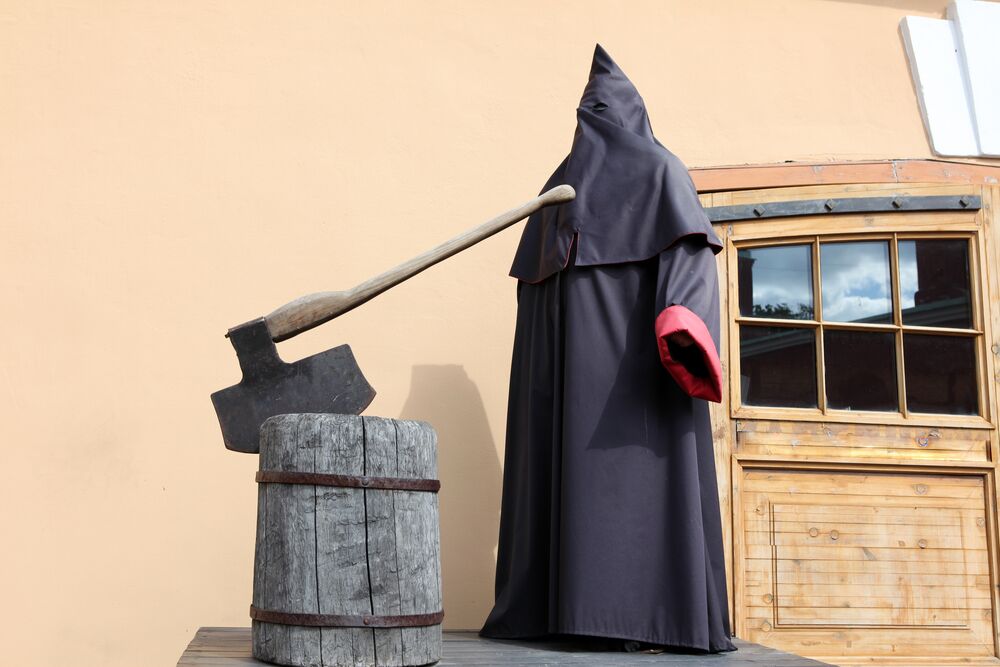 Photo: Tutti Frutti
/Shutterstock.com
Dressing up as an Executioner this Halloween is easy, terrifying, and effective. All you need is a black cloak and a mask, and a toy weapon. Typically people go with a plastic axe, but a fake executioner's sword works just as well!
Mad Max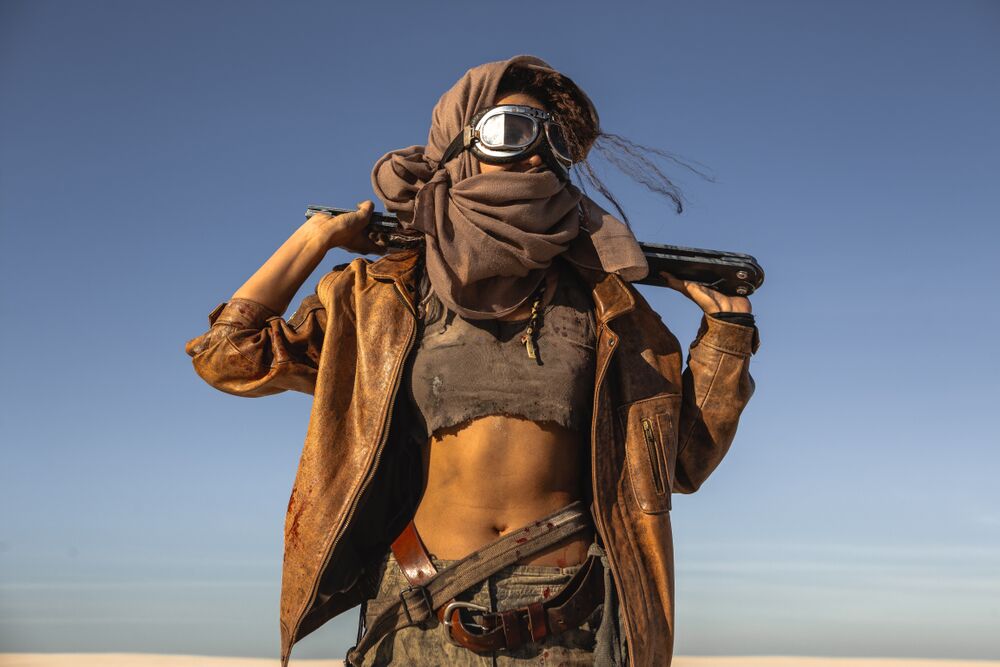 Photo: Dmytro Buianskyi
/Shutterstock.com
The Mad Max franchise has some excellent inspiration for creepy masks and apocalyptic face-covering garments. If you haven't seen any of the films, they're great for conjuring the chilling vibe you may be looking for this Halloween. 
Skeleton
This scary Halloween costume can be as creepy or as simple as you'd like! Get creative by drawing a menacing skeleton grin onto a face mask yourself, or check out Etsy for something professionally made. Get the eye makeup down with some black eyeshadow and make sure to wear all black!
Dracula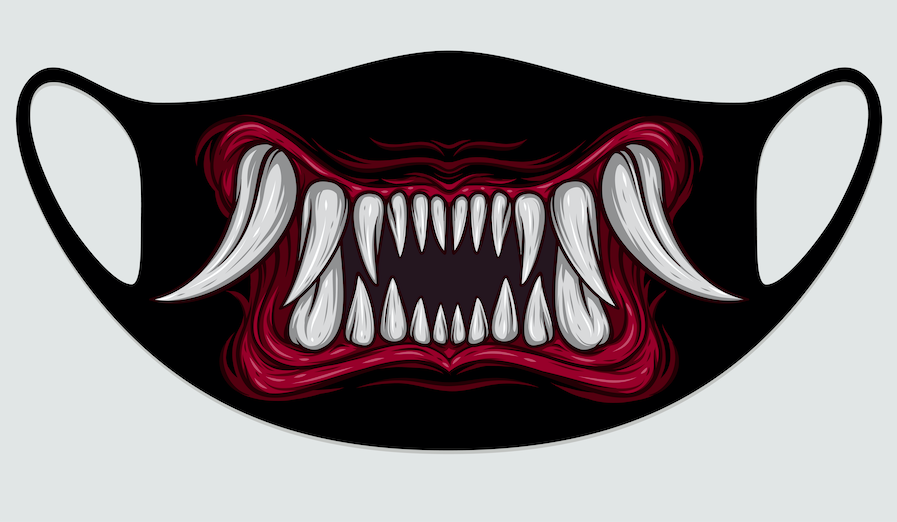 Photo: EtherMary

Fake blood is a must for this costume, but forget the fuss with fake fangs! You definitely don't want to be touching your teeth around others this Halloween. Make your Dracula costume more comfortable and socially acceptable with a creepy mask. 
Werewolf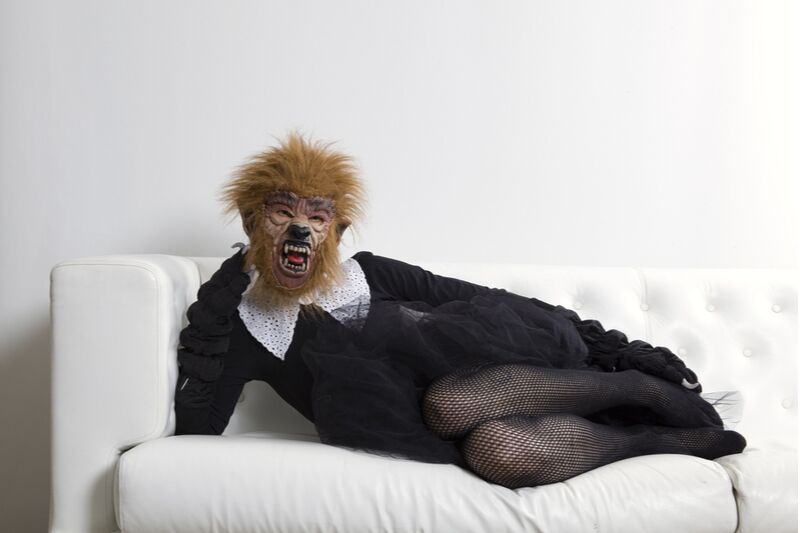 Photo: LoulouVonGlup
/Shutterstock.com
Did we mention it's going to be a full moon this Halloween? Don't be afraid to get a little messy with chunks of faux fur, fake nails, and ripped jeans. 
Mummy
Photo: Axel Bueckert
/Shutterstock.com
Dressing up as a Mummy is a Halloween staple. It's simple, spooky, and gives you a great excuse to keep your face covered. With plain clothes and a few meters of gauze wrap, this costume is super easy to DIY!
The Joker 
This menacing supervillain has proved to be a spectacular Halloween costume since the 1940s. Skip the lipstick this year and use a mask to showcase his horrible grin! You could find or even make a mask with the comic's original design to emulate the OG Joker. 
Find more Halloween entertainment and party ideas on The Bash.
About Brittany Barber
Brittany Barber, lover of books, dogs and romance, graduated from Bishop's University with a Communications and Theatre degree. After spending some time working abroad in the theatre world, she is now a freelance writer covering a range of lifestyle topics including wedding and event planning for The Bash, WeddingWire, 2life and Fluttr.