20 Ways to Have the Best Halloween Party Ever
Celebrate the spookiest holiday with entertainment ideas that will increase your party's shock factor.
Lilly Blomquist
Contributor
Halloween is a holiday of pure fun, magic and a little bit of mischief. Make 2022 the best Halloween. EVER. How, do you ask? By adding unexpected entertainment to this year's Halloween party.
Upgrade from the standard Jack-o-lanterns and skeletons to crazy-fun hypnotists or magicians. We rounded up the amazing entertainers you should hire this year. 
Pro Tip: Here is our guide to hiring Halloween entertainment. 
READ MORE:
Here are 20 of our favorite Halloween party entertainers to make this year's party the best yet:
1. Sword Swallowers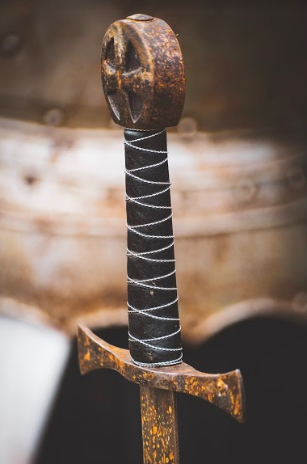 The only thing that might hurt more than overconsuming sugary candy is swallowing a sharp sword. To prevent amateurs from trying this stunt at home, hire a professional! Arranging for qualified sword swallowers to perform at your next Halloween party will give your guests a fright without putting them in physical danger. 
This mind-boggling entertainment will be hard to digest (literally) and will leave the whole crowd wondering and wanting more. It will definitely be one for the books.
2. Hypnotists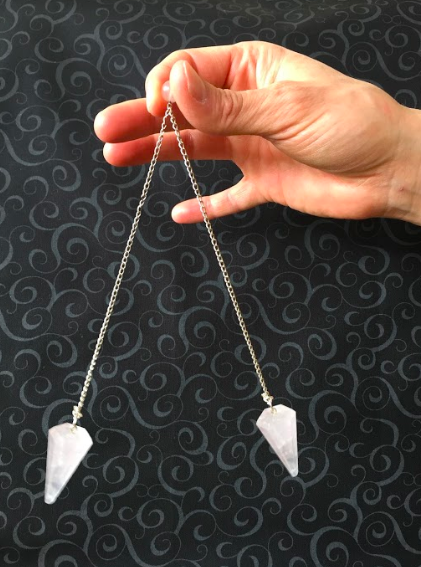 Who needs a cauldron full of witch's brew when you can hire hypnotists to work their magic! Watch your guests perform outrageous and hilarious acts under a hypnotist's mesmerizing spell. Brave volunteers and audience members will get a taste of the supernatural world by experiencing hypnosis in action. 
A hypnotist will make the party a magical, mysterious and memorable event. 
3. Contortionists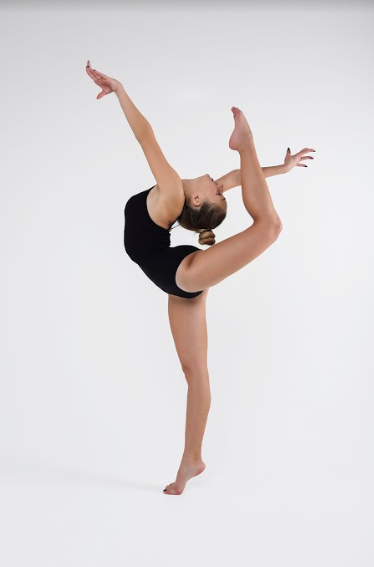 You'll feel like you're in a sci-fi story while witnessing contortionists twist and bend their bodies in unnatural ways. These professionals give flexibility a whole new meaning by pushing past their bodies' limits. 
After watching a few minutes of someone work themselves into a human pretzel, you might be tempted to give it a try, but maybe start with baby steps. Post Halloween yoga, anyone?
4. Psychics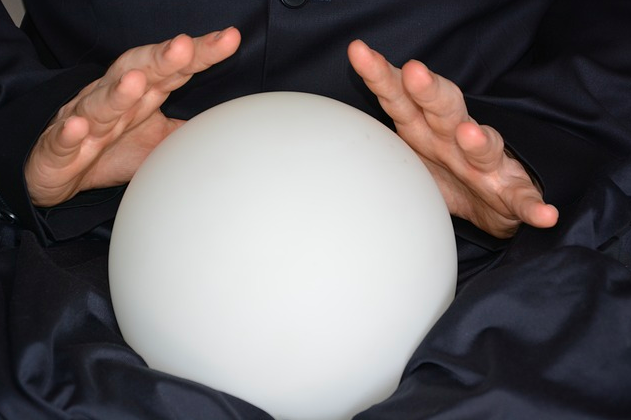 A qualified psychic would probably tell you that you're about to throw the best party ever. Trust them. Although the term "psychic" and "fortune teller" are often used synonymously, there are some distinctive differences between these talents. For example, some psychics may offer clairvoyant abilities (the ability to clearly see objects, events or people from the past, present or future) or palmistry and handwriting analysis. 
Through private readings or small group sessions, psychics can create a personalized and individual experience for everyone, making their talents a perfect addition to any type of party or age range.
5. Magicians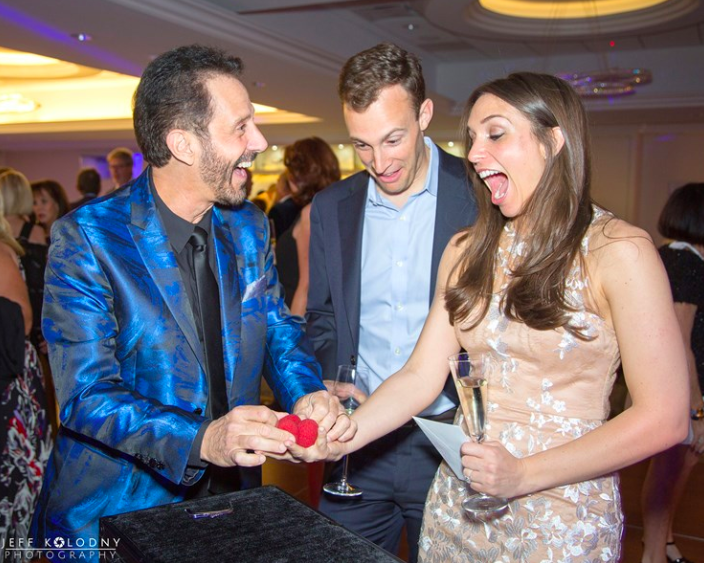 Do you believe in magic? Even the skeptics will put logic and certainty on hold while they watch magicians pull a few tricks out of their sleeve. We all need a little magic in our lives, and there is no better occasion to embrace wonderment than a Halloween festivity. By adding a thrilling magician to your party, you'll be hearing "How'd he do that?" all night.
6. Photographers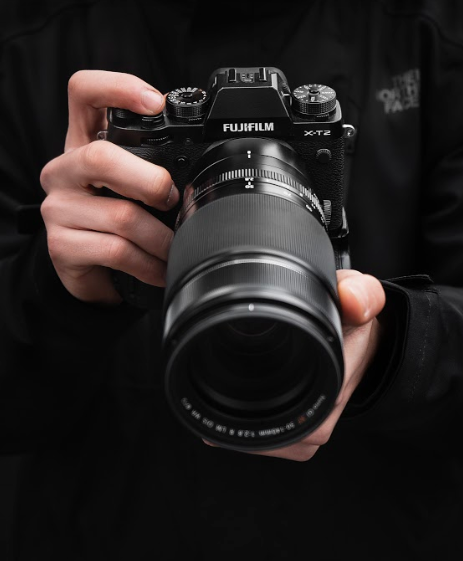 Hire a photographer to capture every magical moment at your epic party. You'll want to enjoy the festivities, not record them. Even after the Halloween season comes to a close, you can look back at the photos from the party and still experience an enchanting thrill. 
7. Costumed Characters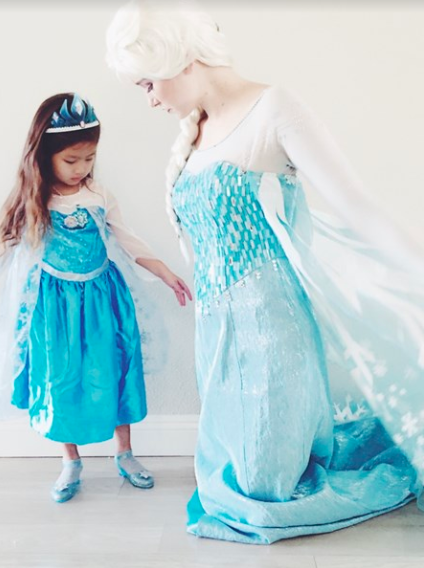 Are you throwing a movie, TV show or fairy tale themed Halloween party? Have a real character from the storyline show up. A surprise appearance from a Star Trooper or Marvel superhero will be an Instagram moment everyone will want to capture. Your guests will spend the party expanding their imaginations in a make-believe land. 
8. Bartenders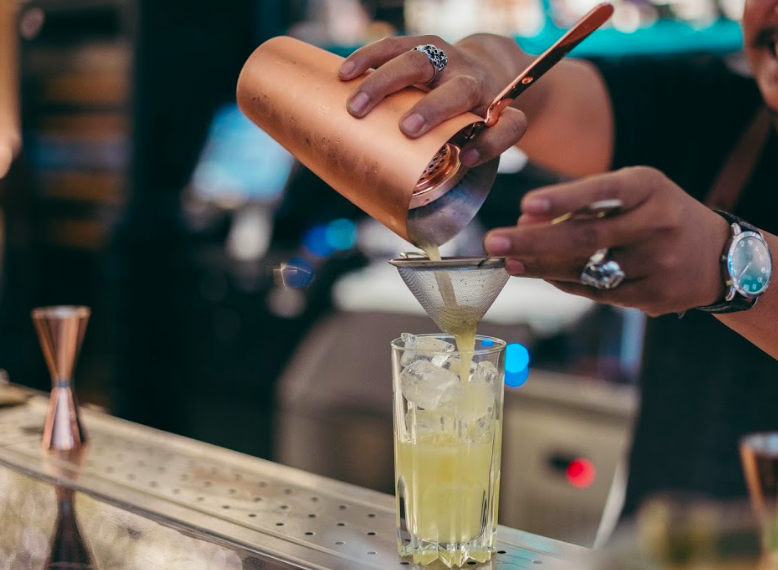 If you're throwing a Halloween party for the 21 and older club, consider booking a bartender so that you don't have to be mixing drinks all night. These pros know spirits (not the ghostly kind) inside and out, so they can whip up an enchanting signature cocktail from their own book of spells. The only thing scarier than Halloween is a thirsty guest! 
9. Fortune Tellers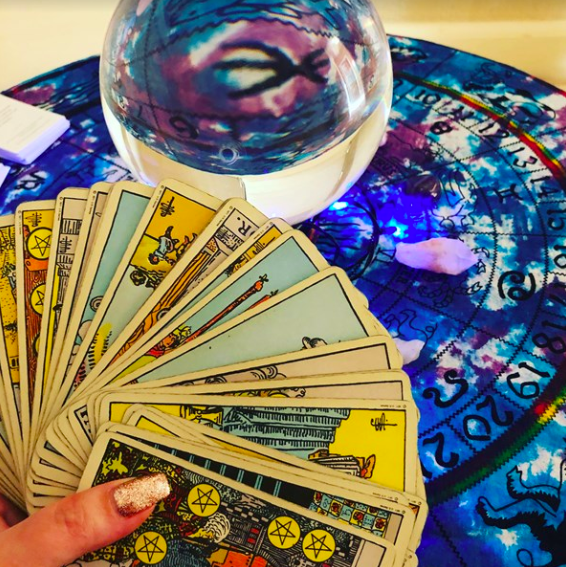 Are you ready to unlock a few secrets? A professional fortune teller will attempt to tell you everything about your unknown future. By hiring a fortune teller for your Halloween party, guests will be able to open a portal into their own futures and teleport themselves to an unforeseeable world. A fortune teller will create an eerie, futuristic mood.
10. Mini Donut Trucks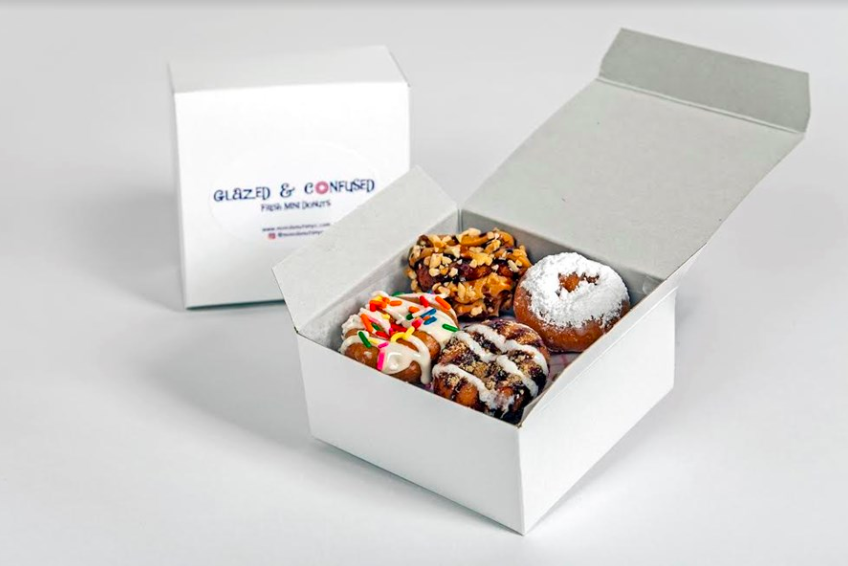 Think about offering your guests something sweet in addition to—the very expected—candy selection. Hiring a specialty food truck, like these mini donuts, make a way bigger impression. With a large selection of tasty flavors, frostings and toppings, donuts will satisfy a sweet tooth with something more unique and nontraditional than store-bought candy. 
11. Face Painters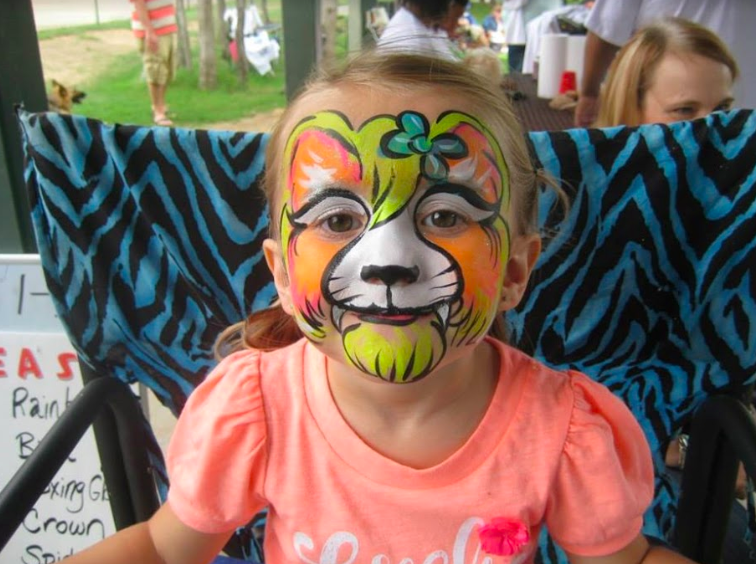 A painted face is practically a costume in itself. For a vibrant and eye-catching Halloween extravaganza, a professional face painter can design a mask on anyone's face. With face paint, kids can be transformed into mythical creatures, animals or superheroes. 
Adults can join in on the fun too! Some popular favorites with grown-ups are mermaid face illustrations, skeleton makeup and metallic body jewelry. 
12. DJs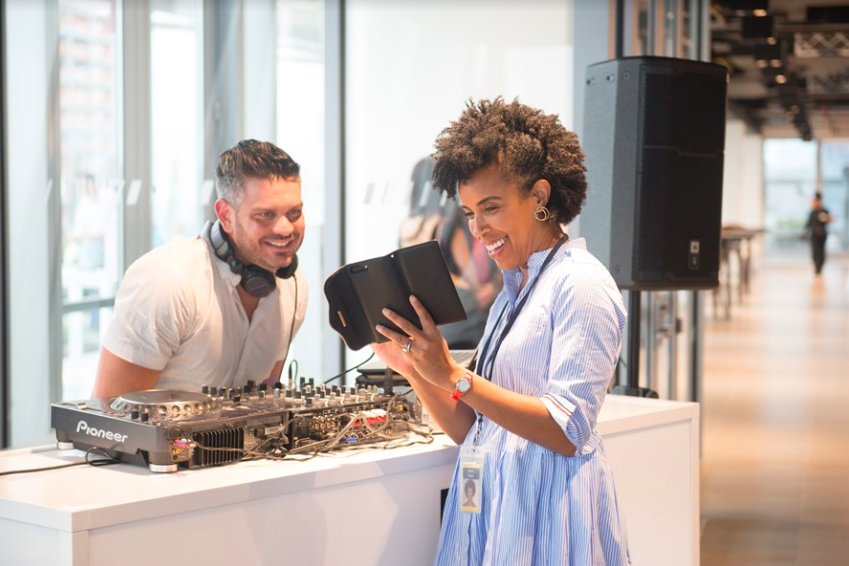 A party isn't a party without a little music! Set the tune of your Halloween celebration with head-bopping, foot-tapping music from a skilled DJ. If you want to keep people engaged throughout the night, ask the DJ to sprinkle in a few well-known Halloween ballads, like "Monster Mash," "Thriller" and "Ghostbusters."
On the other hand, if you want to stay away from any obvious Halloween-like songs, convey that ahead of time with a "do not play" list.
13. Fire Eaters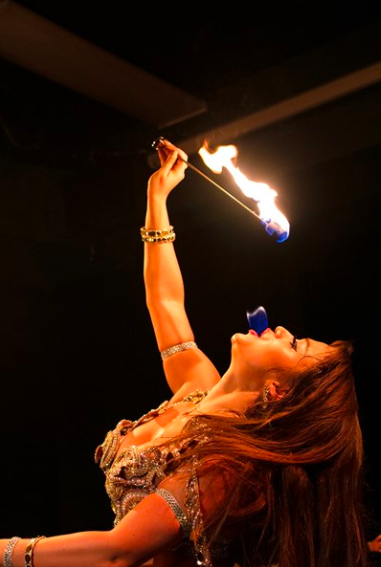 Fire spinning, fire twirling, fire belly dancing, fire breathing—these professionals know how to captivate a crowd. Depending on what exactly you're looking to book, most fire eating performances are choreographed and can be set to requested tunes. 
Not only that, but you might be able to request certain props or costumes to fit your exact party theme. (Wink wink, Game of Thrones fans.)
14. Celebrity Impersonators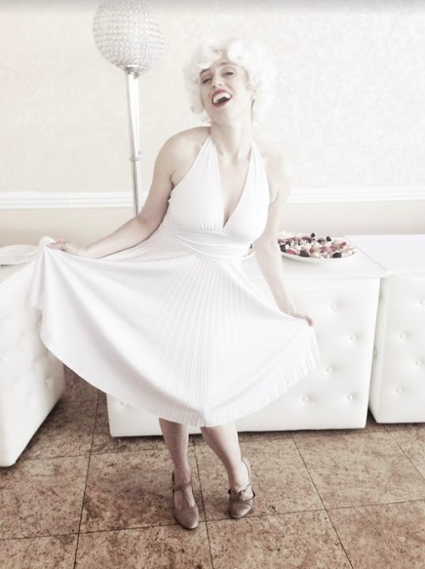 Bring entertainment and costume envy to the party! A celeb impersonator will show you how to really channel your inner Lady Gaga or Elvis. Every impersonator is different. Sometimes there are multiple costume changes on the agenda, stage performances or "roving" around the room to interact with all of the attendees.
When booking an impersonator for your Halloween party, make sure to specify which performance style and celebrity you want to visit.
15. Ventriloquist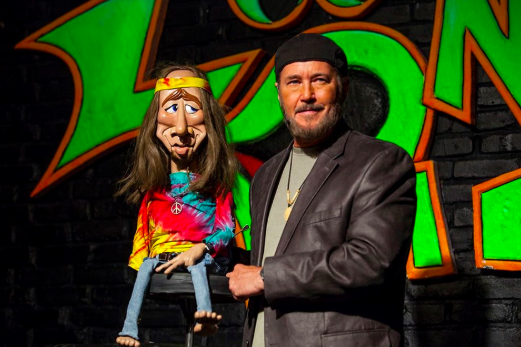 Wait, did you hear something? Who just said that? During this performance, you'll watch characters come to life right before your eyes. The act will be so believable that everyone will be wondering if the puppet really did open its mouth to say something. 
16. Unicyclists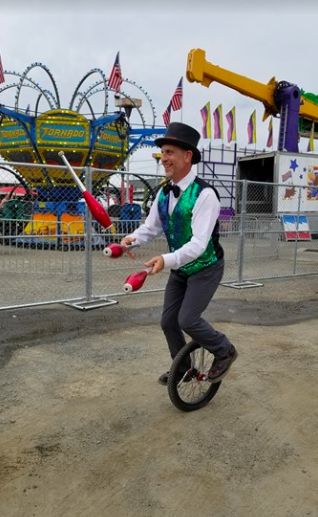 Add some energy, movement and life to your Halloween party with a balancing act. Unicyclists have a special talent of stabilizing their bodies on a single-wheeled bike while putting on a spectacular performance with their upper body, like juggling. 
Pro Tip: This kind of entertainment would be perfect for a circus or carnival Halloween party theme. 
17. Snake Charmers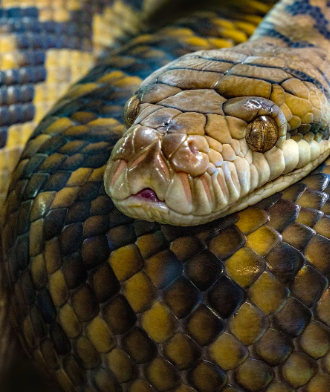 If you're looking to take your Halloween party to a whole other level of scary, consider hiring a snake charmer. A snake charmer pairs enchanting dance moves with tricks performed by their slithering assistants. Whatever your Halloween party theme may be, you can ask these pros to tailor their performance to fit your party's mood.
18. Caricaturists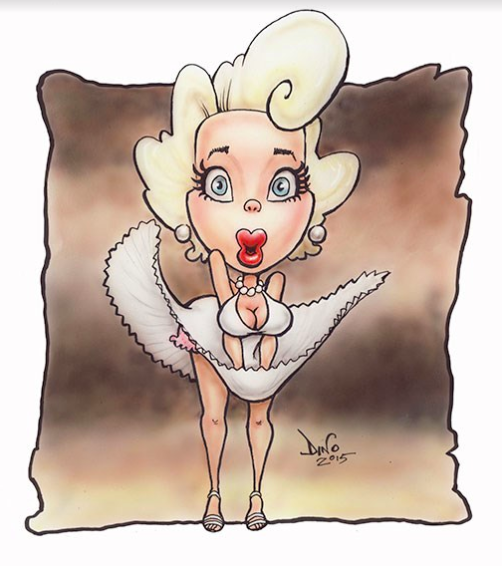 If you are eager to lighten the mood during your Halloween party, think about hiring a caricaturist. These entertainers and artists joke around with their subjects with goofy, yet insanely impressive cartoon drawings. Everyone will have a good cackle and can bring home a piece of artwork as a party favor. 
19. Belly Dancers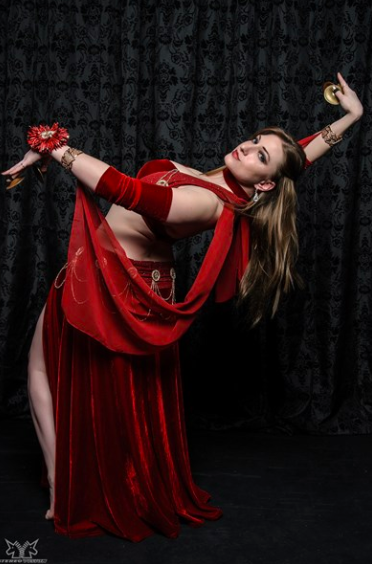 These skilled dancers share their artistic talent and lively energy by performing classic Egyptian-style dances. Sometimes belly dancing is more of a performance for the crowd to watch, or it can be more interactive and guests can dance along. Expect everyone to dance the night away. 
20. Animals For Parties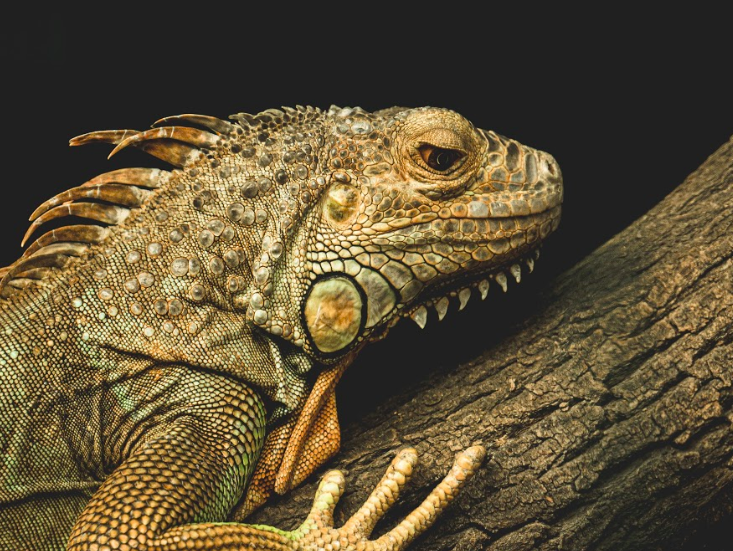 Kids and adults will be able to get up close and personal with exotic animals if you arrange for a petting zoo to bring some Halloween party fun. Guests can pet, hold and play with living creatures, like geckos, lizards, frogs, turtles and snakes. 
With the help of professional animal handlers, young guests, like children, can take away a lesson on how to properly interact with animals. 
Find more Halloween party ideas and inspiration here on The Bash.