13 Best Sweet 16 Venues in NYC for Every Type of Teen
The top spots for an epic teen birthday celebration.
Alice Prendergast
Contributor
Ready to start putting together a birthday bash for your sixteen-year-old? The first step is finding a sweet 16 venue in NYC that suits their personality, fits the guest count and works within your budget.
Whether they love the look of a gritty Brooklyn loft space, dream of partying on a rooftop terrace, or want to set sail on a sweet 16 cruise around NYC, we've got you covered with these fabulous sweet 16 ideas. No matter what size or style of event you want to throw, there are tons of fun sweet 16 venues in NYC on this list to make your teen's birthday celebration even more epic. 
Here are some of the best sweet 16 venues in NYC for every type of teen.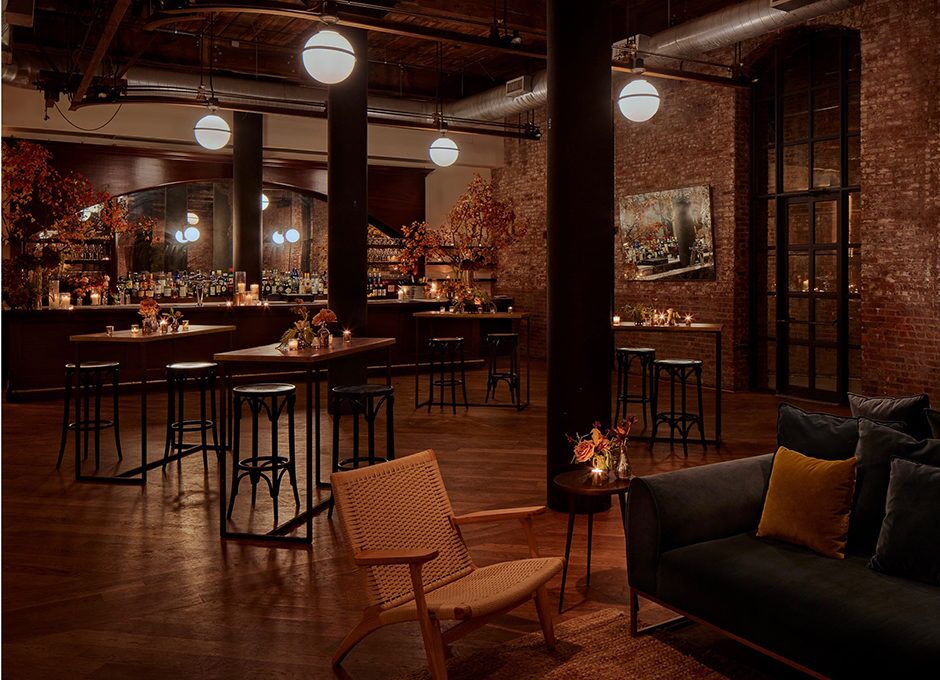 The Main Hall of Whyte Hotel, 80 Wythe Ave, Brooklyn
Let's kick things off with a bit of a lavish sweet 16 venue in Brooklyn: The Main Hall of the Whyte Hotel in Williamsburg. It has exposed brick walls, factory-style windows, and a marble bar, making it the perfect mix of industrial and elegant. It's 2,100 square feet and has room for up to 140 guests. If the space doesn't do it for you, but you love the hotel, it's also home to five other venues: Lemon's, the Garden Terrace, the Screening Room, the Cooper Room, and the Lofts.

Aqua Azul Yacht, Pier 60 Chelsea Piers, New York
Take in panoramic views of the city skyline as you cruise down the Hudson River on the Aqua Azul Yacht for an amazing sweet 16 birthday bash. Enjoy an evening of top-notch food, dancing under the stars, plus add fun features like casino tables and a DJ booth. It's 14,000 square feet and can fit up to 350 guests.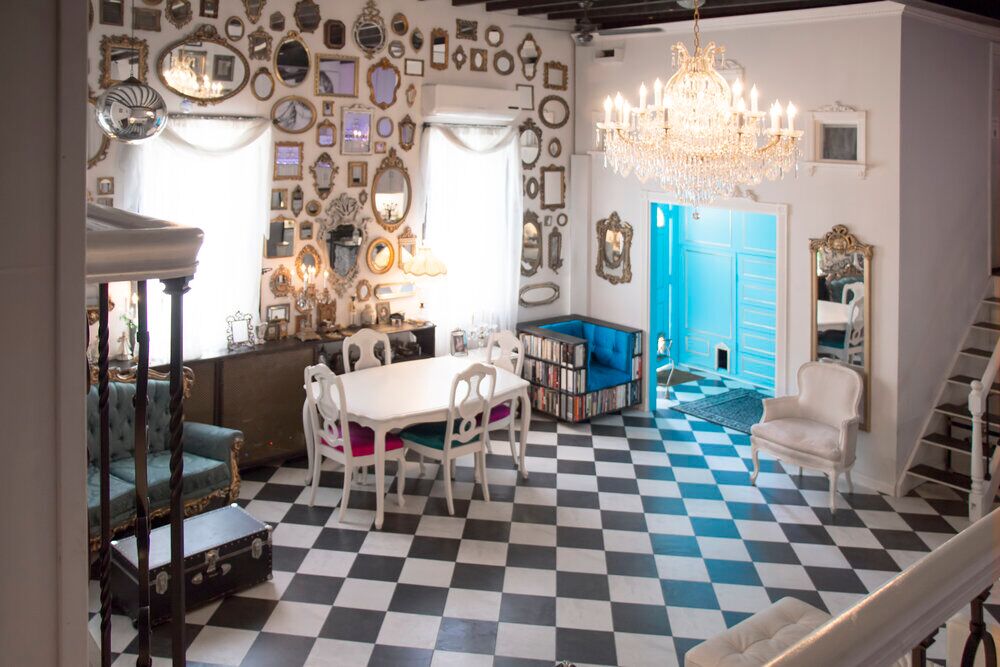 The Love Shack, 161 Stockholm St, Brooklyn
The Love Shack in Bushwick is a whimsical birthday party venue with some real Alice in Wonderland vibes. The space takes inspiration from a dollhouse layout with each room showcasing its own theme and design. These include a parlor, an office, bedrooms, and more. There's also a patio and garden available for bookings. It's 800 square feet and has enough space to host 50 guests.
Tribeca Rooftop, 2 Desbrosses St, New York
On the hunt for a sweet 16 party venue with a view? Check out Tribeca Rooftop. This perfect sweet 16 venue in NYC features paved flooring, planted pots, and can easily be transformed to fit any theme. The space covers 14,000 square feet and can fit up to 300 guests (though it's great for smaller celebrations, too!). There's also an indoor space available if the weather isn't exactly your BFF. Plus, everyone loves the rooftop NYC vibes.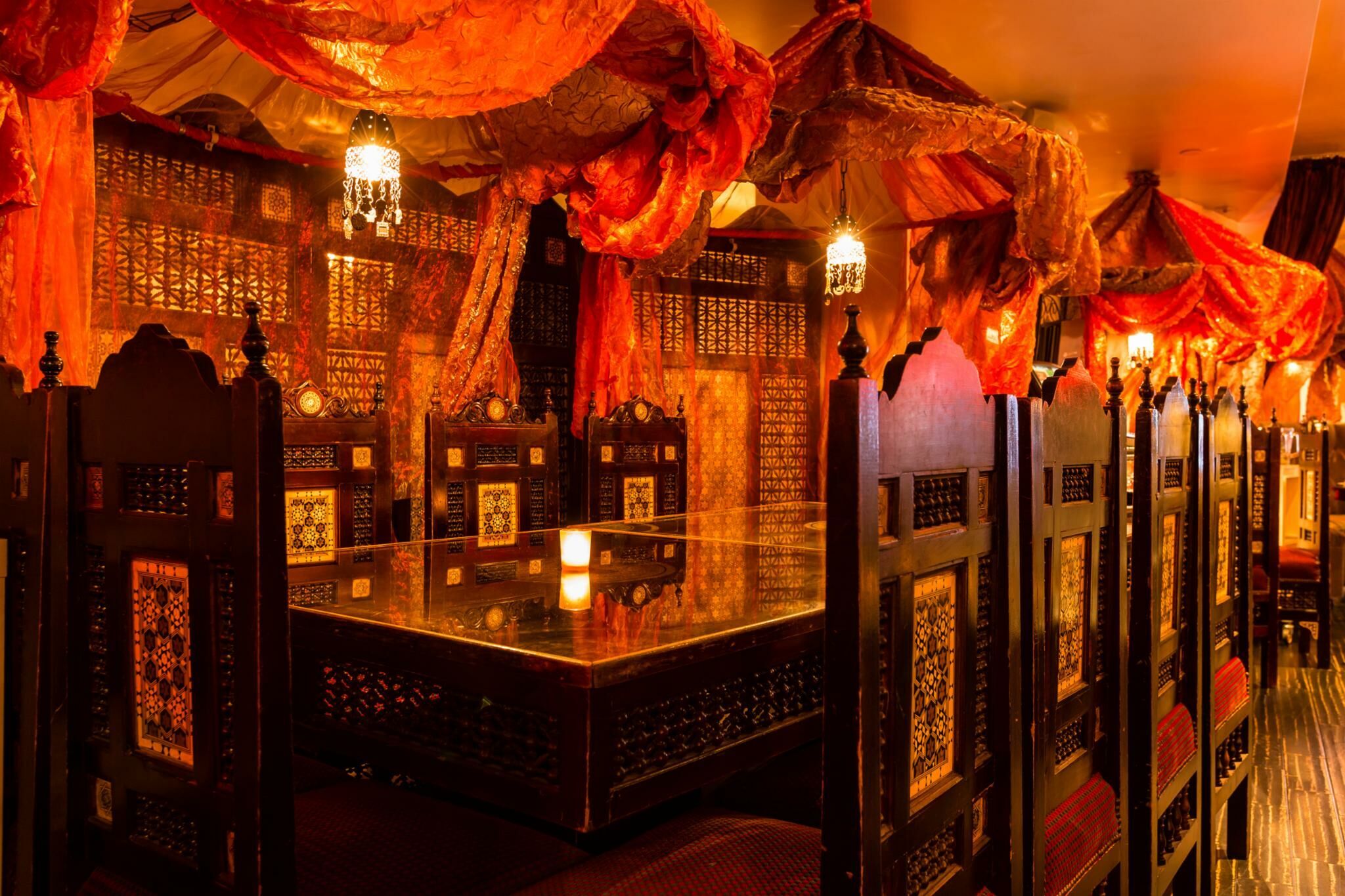 Casa La Femme, 140 Charles St, New York
If you're planning a stylish, intimate event, Casa La Femme will be right up your alley. This private room in Greenwich Village offers authentic Egyptian cuisine and entertainment and is drop-dead gorgeous with its Middle Eastern-inspired decor. Thanks to its beautiful furnishings, you won't have to invest a ton in decor, either, which is a total win for your bank account. It's 120 square feet and can fit up to 20 guests.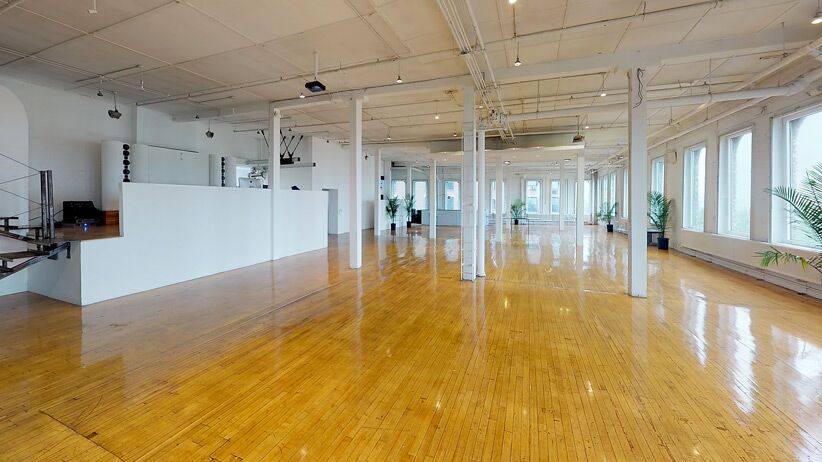 Michelson Studio, 163 Bank St, New York
Michelson Studio is a blank canvas loft space in the West Village with endless possibilities. It's 8,000 square feet and can fit up to 300 guests, so it's great for larger events. Because it's so bare-bones, you can decorate it however you want, making it an awesome choice for those who really love planning every aspect of any event, down to the smallest decor details. P.S. this one's also great for weddings and more elaborate celebrations.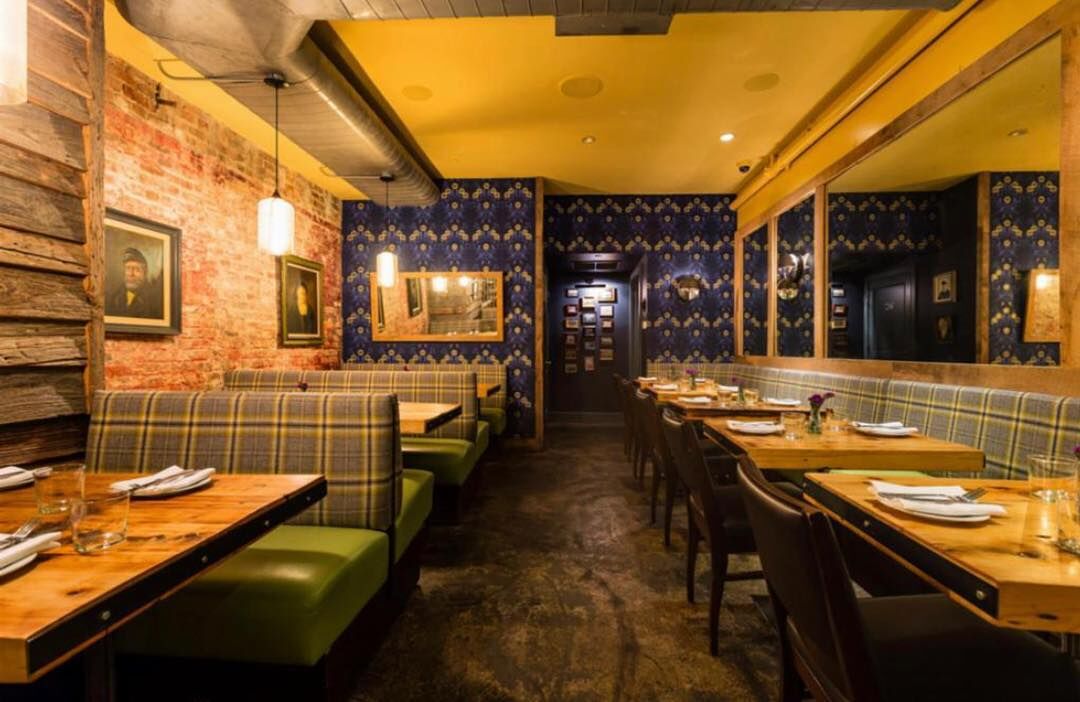 Crave Fishbar, 945 2nd Ave, New York
If you're looking for a more casual, laid-back NYC party venue, Crave Fishbar is definitely worth checking out. The space is chic, trendy, and requires minimal decor thanks to its already stylish furnishings. Their Octo Room can accommodate up to 80 guests, but also works for super-intimate parties with around eight guests.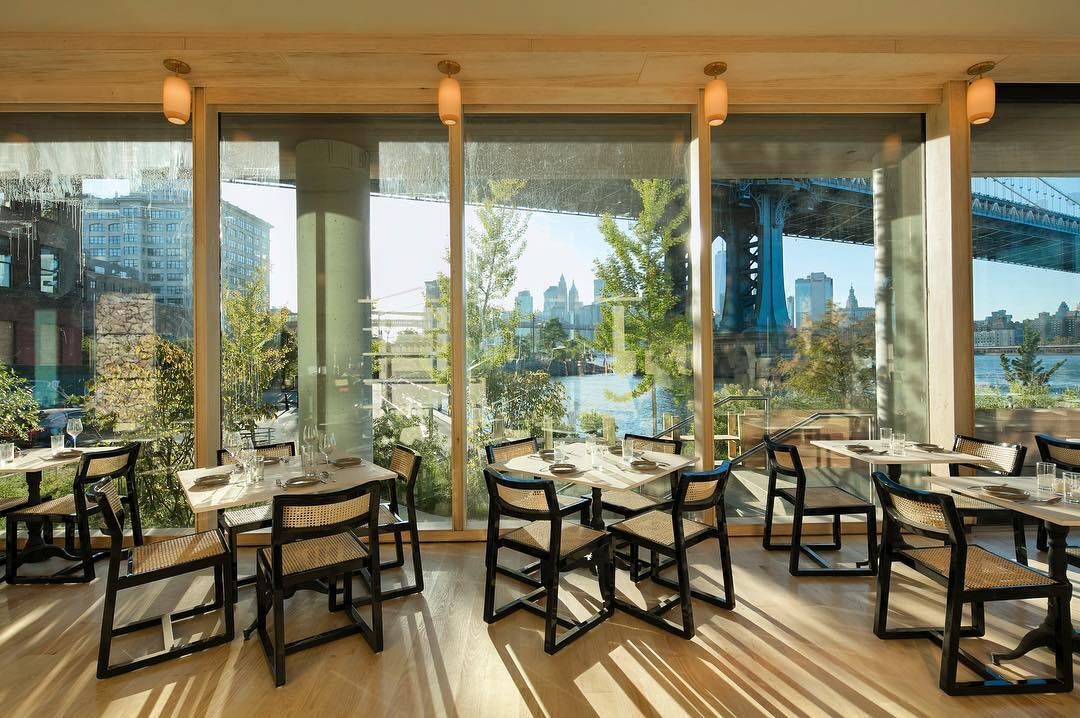 Celestine Restaurant, 1 John St, Brooklyn
Celestine Restaurant is a gorgeous eatery with plenty of birthday party potential if your teen is a foodie at heart. It's tucked right beneath Manhattan bridge, giving you and your guests an awesome view, and has both indoor and outdoor seating options (perfect, for when the weather is nice). As for decor, it's stylish, woodsy, and very plant-forward. It's 5,500 square feet and can accommodate up to 120 guests.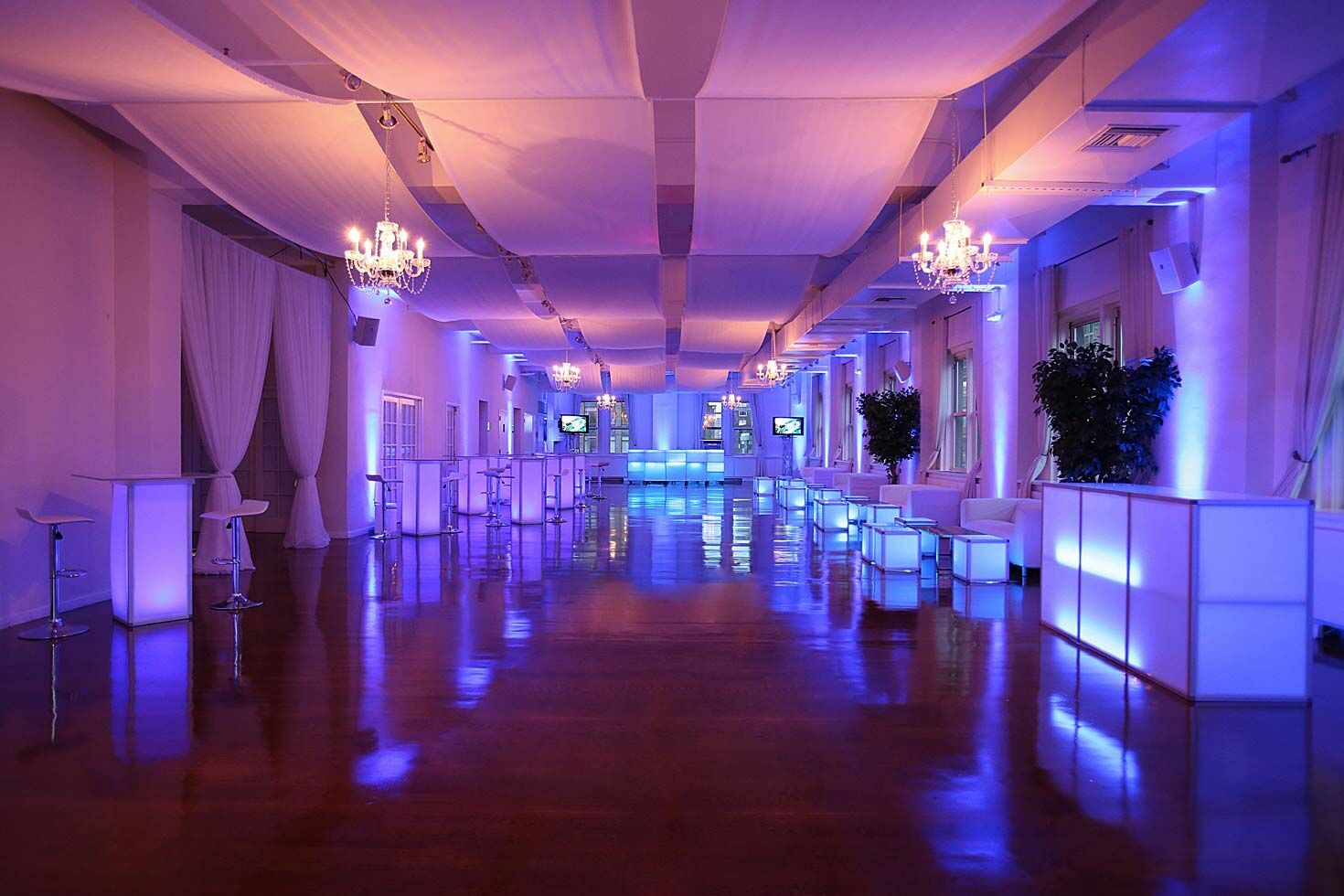 Midtown Loft & Terrace, 267 Fifth Avenue, New York
If you're looking to get everyone on the dance floor, check out Midtown Loft & Terrace as your sweet 16 venue in NYC to host the party of the year. This classy spot has indoor and outdoor event options located right on Fifth Avenue in Midtown Manhattan. 
Celebrate in style with different amenities including a VIP room, modern lounge furniture, and even the option for a red carpet entrance. This chic venue can accommodate up to 300 guests in the loft and 150 on the terrace for a truly one-of-a-kind sweet 16 celebration.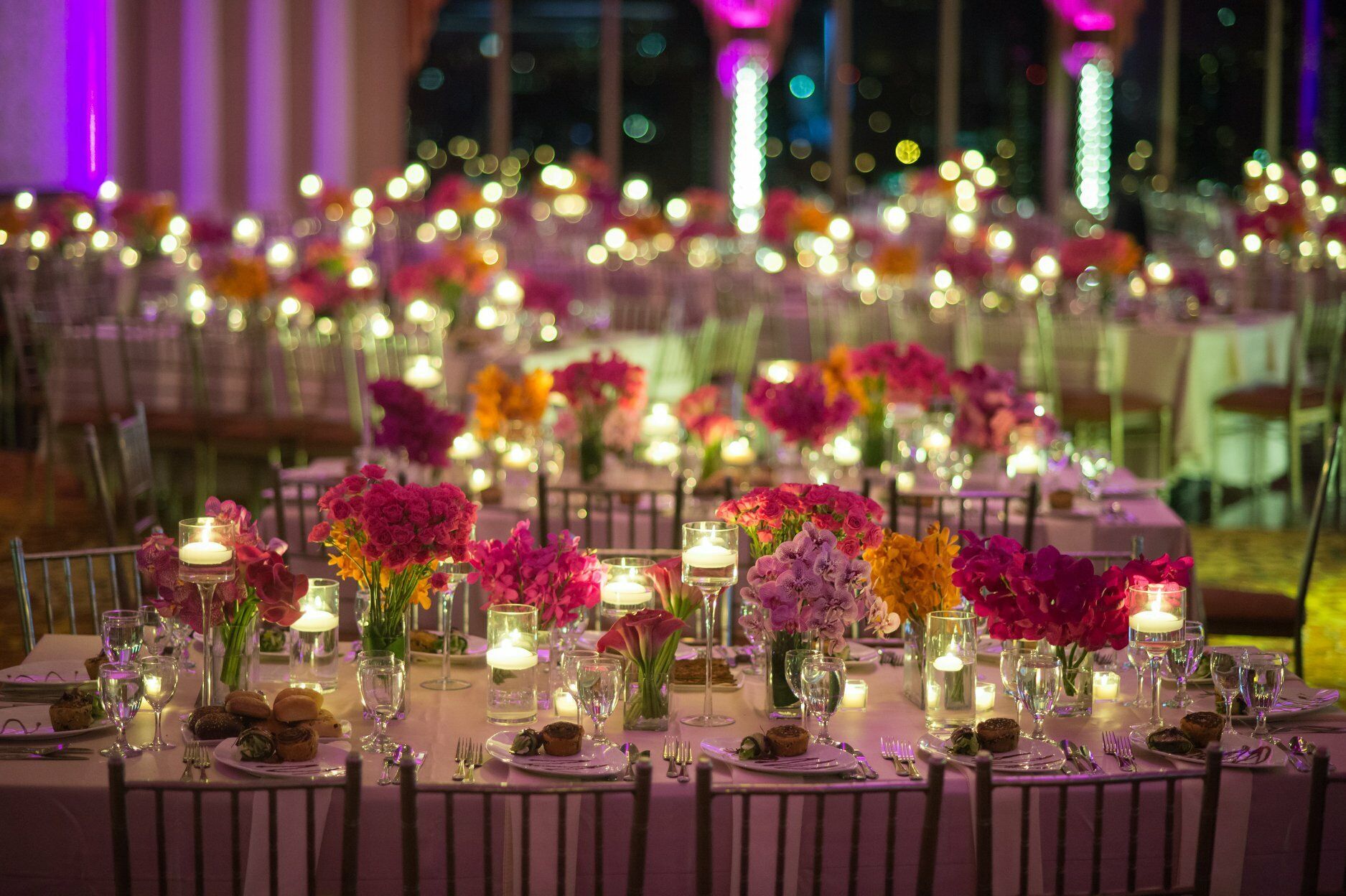 Terrace on the Park - Paradise Ballroom, 111th St, Queens
Right above Flushing Meadows park, Terrace on the Park offers breathtaking views of the New York City skyline. Host an elegant Sweet 16 in the Paradise Ballroom that can accommodate between 50-650 guests. With 7,500 square feet of space, this venue was meant for dancing and celebration. Take advantage of the state of the art sound system, event stage, and open outdoor space for a memorable sweet 16 birthday experience.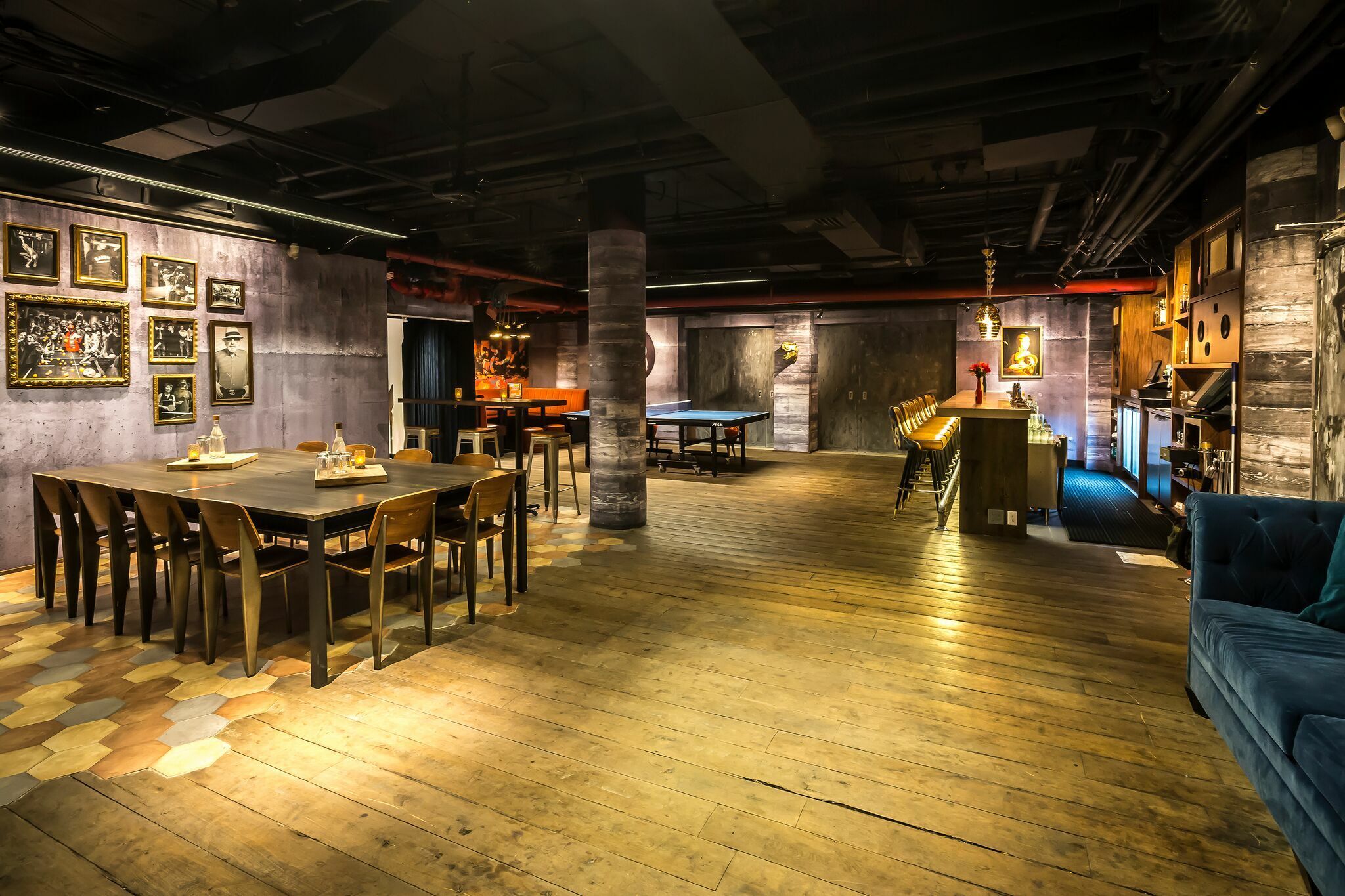 Spin New York 23, 48 E 23rd St, New York
Planning a 16th birthday party for someone competitive? Spin New York 23 is the ultimate sweet 16 venue in NYC for this birthday boy or girl. This venue is a game room and lounge decked out with 19 ping pong tables to battle head to head all night long. 
Complete with a DJ and an a la carte restaurant menu, this party venue has it all. This non-traditional 16th birthday celebration is perfect for a lowkey night with friends and family.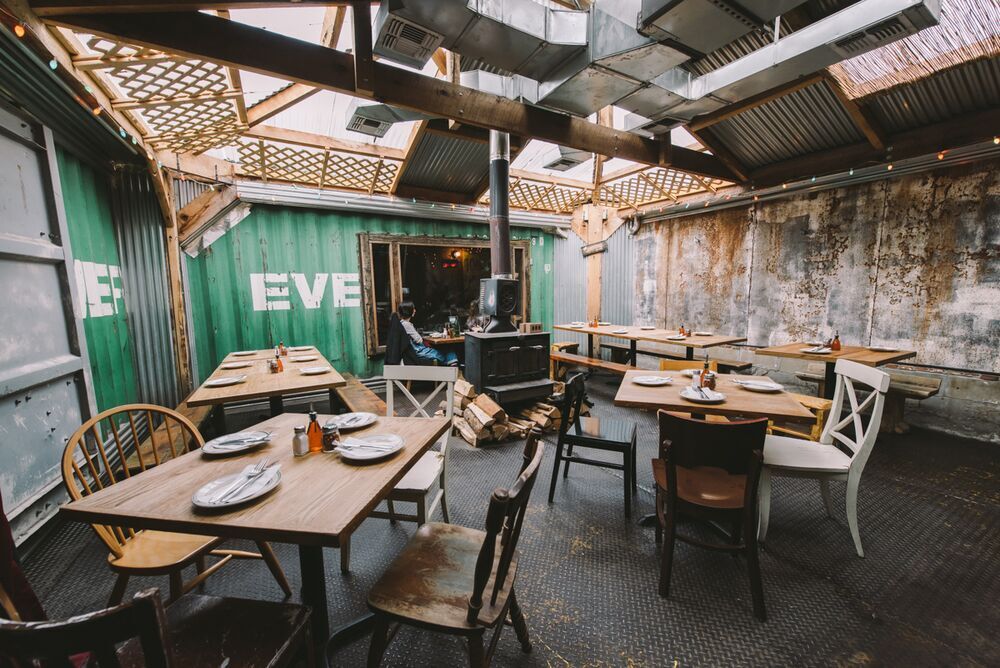 Roberta's Pizza,
230 Park Ave, New York
You can never go wrong with a pizza party. Roberta's Pizza located in Brooklyn is the perfect al fresco dining experience for a casual sweet 16 get-together. This 2,000 square foot industrial-chic restaurant can accommodate between 35 and 180 guests for a memorable 16th birthday experience. Roberta's is charming, cozy, rustic, and serves mouth-watering pizza everyone will enjoy. Sit inside the converted warehouse or choose outdoor seating to enjoy the illuminated garden area.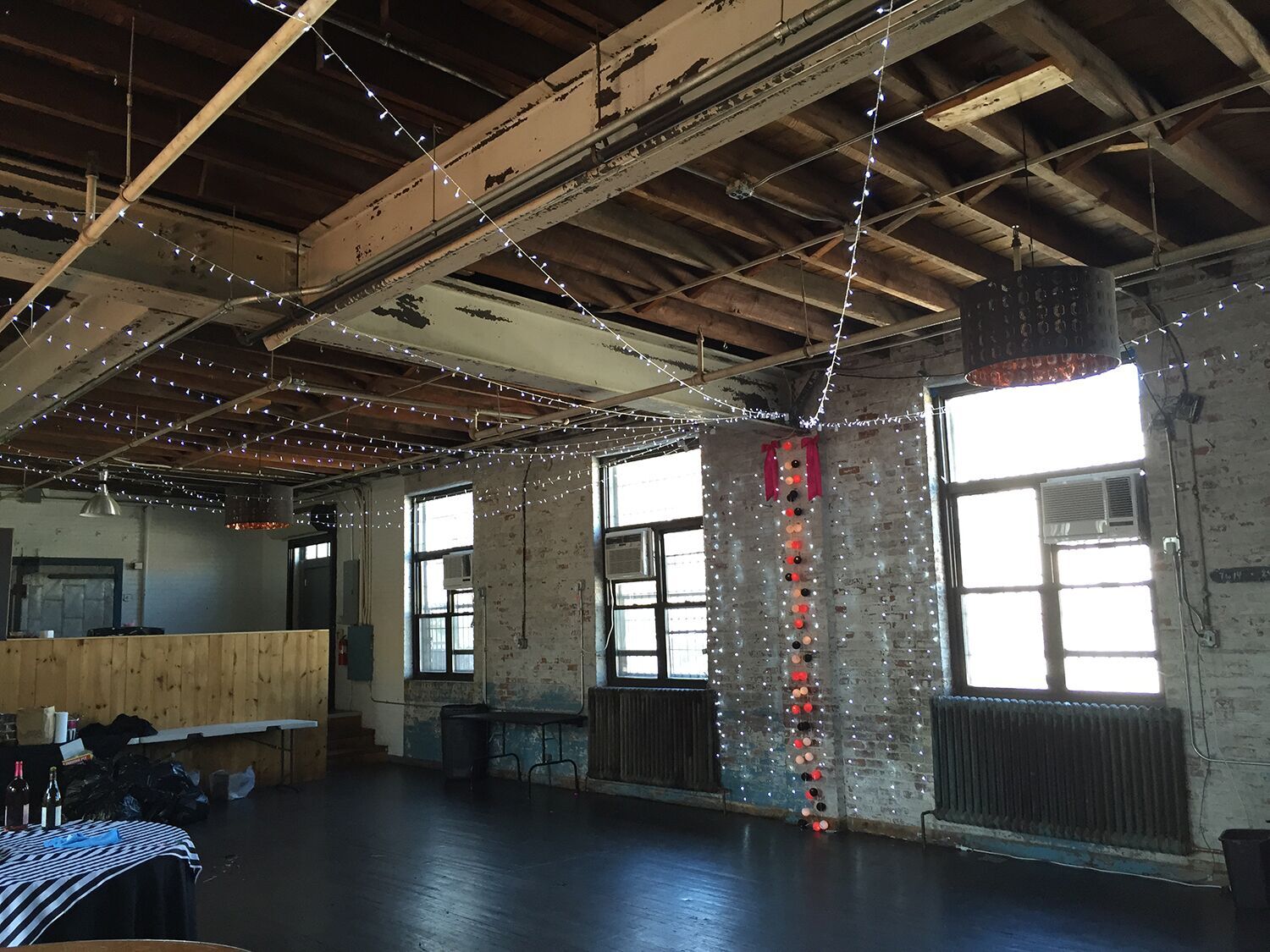 Loft172,
172 Classon Ave, Brooklyn
Loft172 is a flexible event venue that makes a versatile location for any Sweet 16 party theme. This industrial 2,600 square foot venue screams Brooklyn. Transform the space as you see fit and take advantage of the outdoor roof-top deck that's accessible from the loft. Have up to 200 guests and enjoy the cityscape view from every window. Work with the Event Hall Managers to help bring your vision to life in this sweet 16 venue in NYC.
Find more sweet 16 venues in NYC on The Bash.