4th of July Party Planning Guide
Get your red, white and blue on for a patriotic summer party!
With July right around the corner, you're probably ready to start planning your 4th of July party. The Fourth of July is certainly a summer holiday favorite and offers us an amazing opportunity to celebrate the birth of our great nation. Enjoying Independence Day is your American duty, and we're here to help you make the most of it! We've put together this planning guide to make sure you've got the basics down for what could very well be your first big post-pandemic party! 
From organizing a party menu to hiring live music for your red, white and blue event, we've got a few tips that'll help to make sure you have a fun and memorable celebration with your loved ones.
READ MORE:
Here's how to host an amazing 4th of July party in 2022. 
Make it an Outdoor Event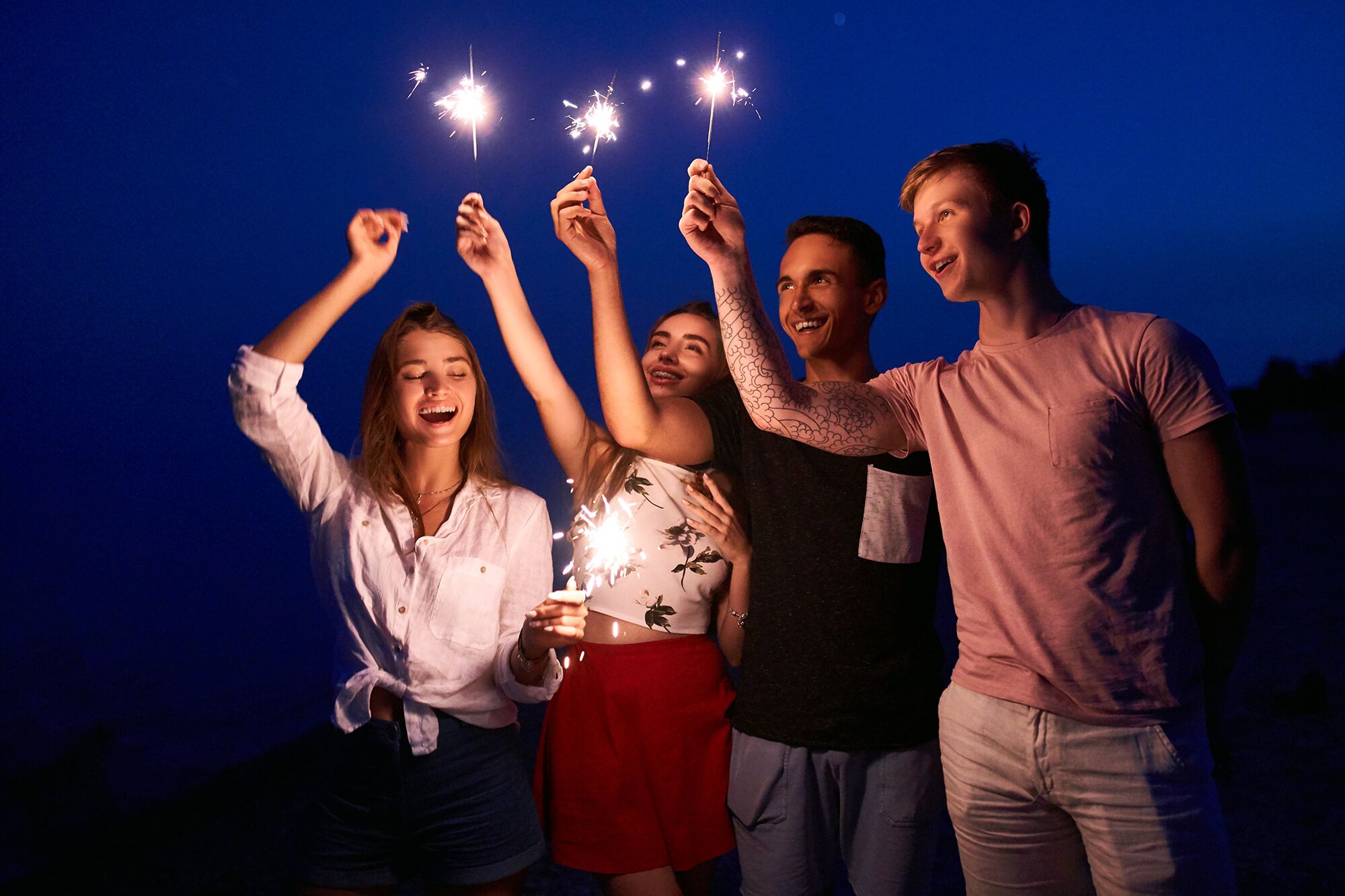 Photo: Artie Medvedev/Shutterstock.com
You probably want your 4th of July celebration to be an outdoor gathering. You can host it in your backyard, at a local park, or even choose to rent out a space (like a private garden). Get out the patio furniture, stock up on bunting and banners, and enjoy an outdoor celebration with friends, family and fireworks. 
Pro Tip: We suggest renting a party tent, in case the weather takes a turn for the worse! 
Send Invitations  
Once you've decided on the details of your 4th of July party, send out invitations. Get creative and send a paper invite by mail, a custom e-card, or even a singing telegram to let everyone on your guest list know they're welcome. Whatever you choose, just make sure you include any information your guests should know, like how to RSVP, start and finish times, location, an itinerary, and if they should bring anything.
4th of July Party Decorations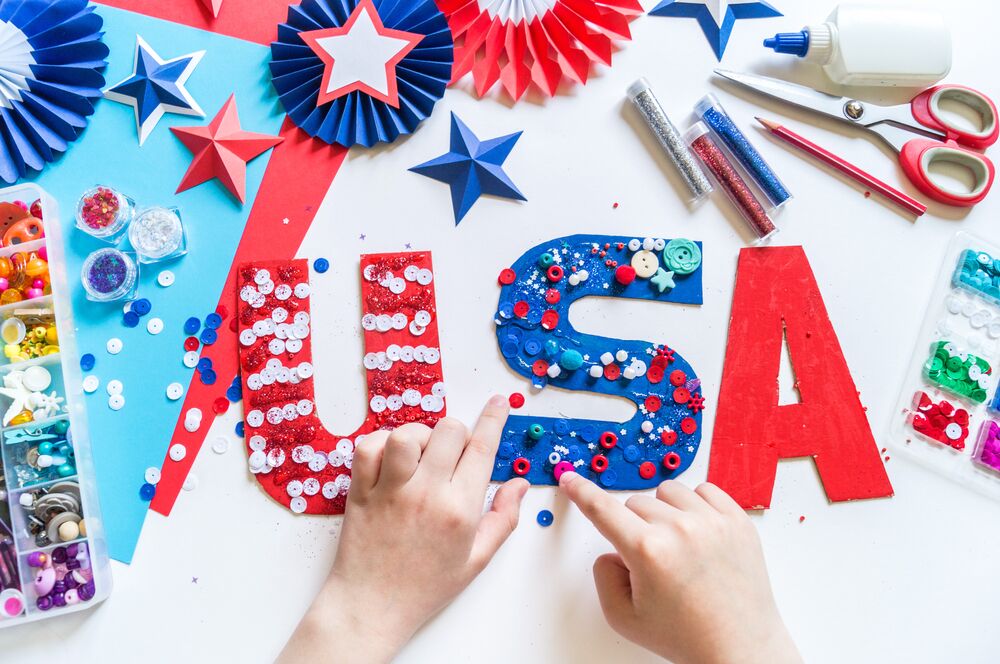 Photo: Kolpakova Daria/Shutterstock.com 
Amp up your 4th of July event space with tons of red, white and blue decorations. Think bunting, streamers, balloons, and table settings You can get crafty with some simple DIY projects—a great way to get the kids involved. You can provide your guests with patriotic party favors like hats, sparklers and flags, too—especially if you're expecting a group of children to attend. 
Hire Entertainment 
If you really want to amp up your 4th of July gathering, consider hiring musicians, event artists and vendors to join in on the fun. Some of our favorite recommendations include:
Bonus: For even more 4th of July entertainment ideas, check out this list of 4th of July vendors and find an entertainer in your area. 
4th of July Menu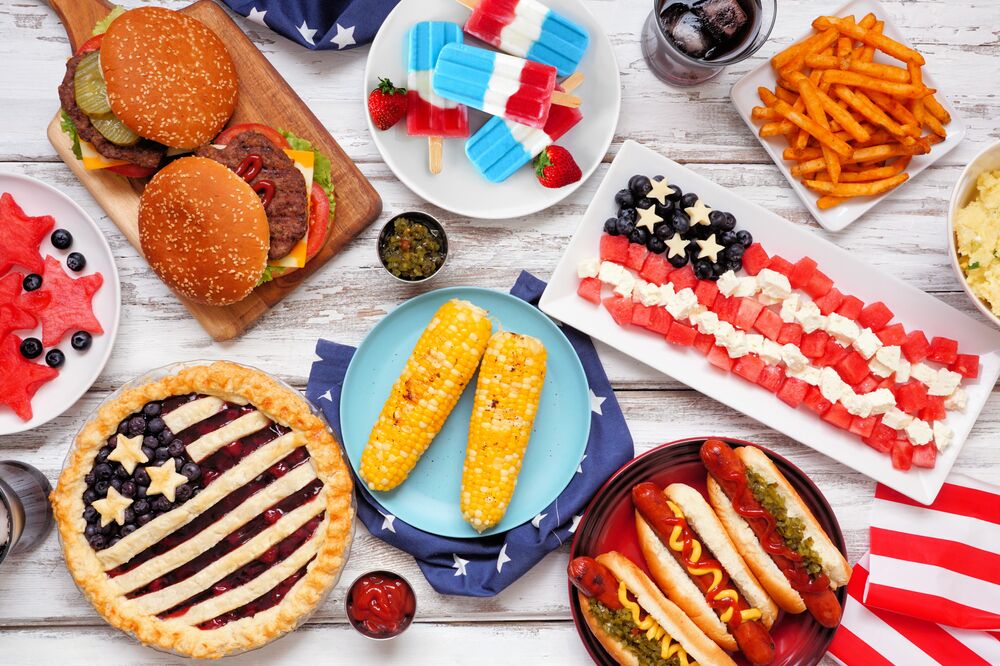 Photo: JeniFoto/Shutterstock.com 
Have fun with your 4th of July food menu. In addition to some fan favorites, make some standout dishes featuring stars and stripes, as well as, red, white and blue creations—check out these 24 food and drink recipes for inspiration. If you're strapped for time, make it a potluck party and ask your friends and family to bring a dish to share at your 4th of July celebration. It's always a good idea to assign people certain dishes, to ensure a wide variety for all tastes and dietary needs.
Hosting a large number of guests? Consider hiring a caterer or bartender to help you get everything organized.
Pro tip: Check out these questions you should ask your potential caterer before making any decisions.
4th of July Activities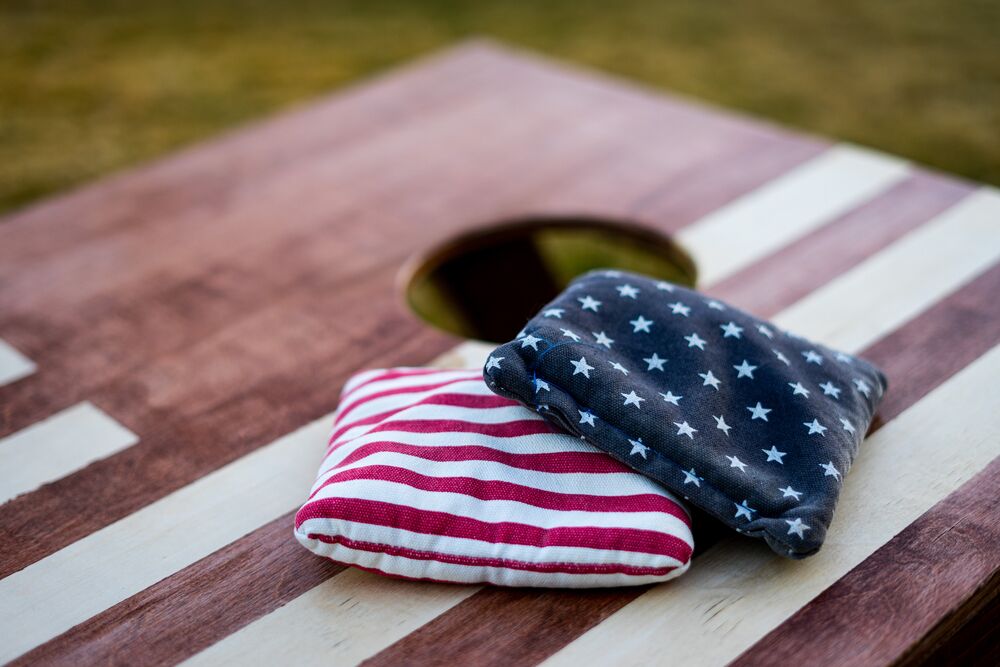 Photo: Mark Rossbach/Shutterstock.com 
Make sure everyone has a fun time by planning a few things to do at your 4th of July party. If you're hosting outside, games like corn hole, spike ball, ring toss, or even just having a frisbee to throw around will work. If there will be kids attending the event, you could set up a crafts table, sprinklers, a piñata and have some bubbles handy for them to play with, too. 
And of course, there are the mandatory 4th of July fireworks. If conditions are right for you to set off your own, great! Otherwise, plan to take your guests to a nearby viewing point at dusk to watch local displays and celebrate with your community.
Bonus: Here are 19 Outdoor Party Games and Entertainment Ideas. 
Capture It 
Make sure to take tons of photos and videos so y'all can commemorate your 4th of July 2022 celebration. Hire a photographer, videographer, or even rent out a photo booth, so you don't have to worry about doing it all yourself. 
Add a Virtual Option
Of course, another great way to celebrate 4th of July 2022 is to host a virtual event. Choose a video chat app of your preference, check out some awesome virtual entertainment (like musicians and kid's entertainment!), have a virtual dance party, and get patriotic at your virtual 4th of July party. With a virtual option, friends and family who live all of America can join in on the fun.
Find more 4th of July party ideas here on The Bash.