Everything You Need for a Vintage Tea Party
Cheers, dahling.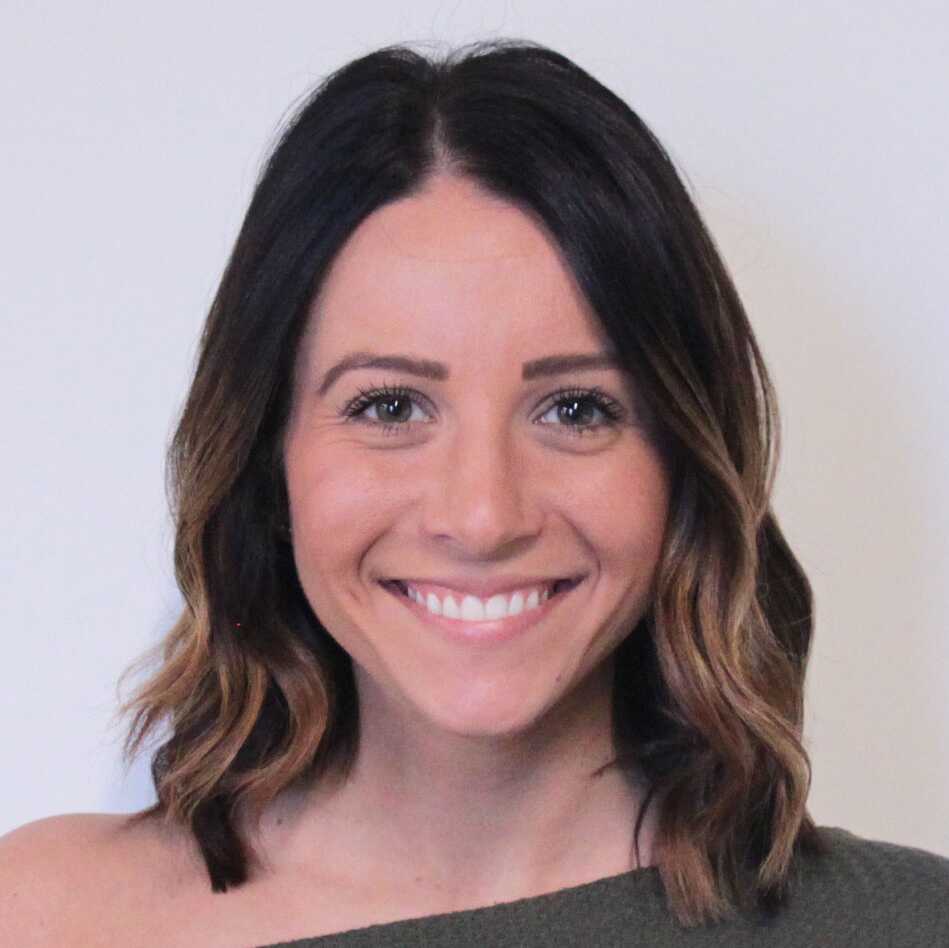 Being part of a bride tribe is a big deal—it's both a special honor and a bit of an undertaking. A vintage tea party is the perfect theme for a bridal shower that can also double as a bridesmaids reveal that celebrates the bridesmaids as much as it celebrates the bride-to-be. Treat guests to a special luncheon filled with delicious food, tasty bubbly, and personalized gifts.
Give your vintage tea party theme a charming spin with an antique tablescape. Go thrifting at the local antique market to dig up old teapots, teacup and saucer sets, and salad plates. Don't worry about matching pieces together (the more eclectic, the better)—mismatched tableware means you'll end up with a beautiful spectrum of colors and textures.
Vintage Tea Party Venue
Garden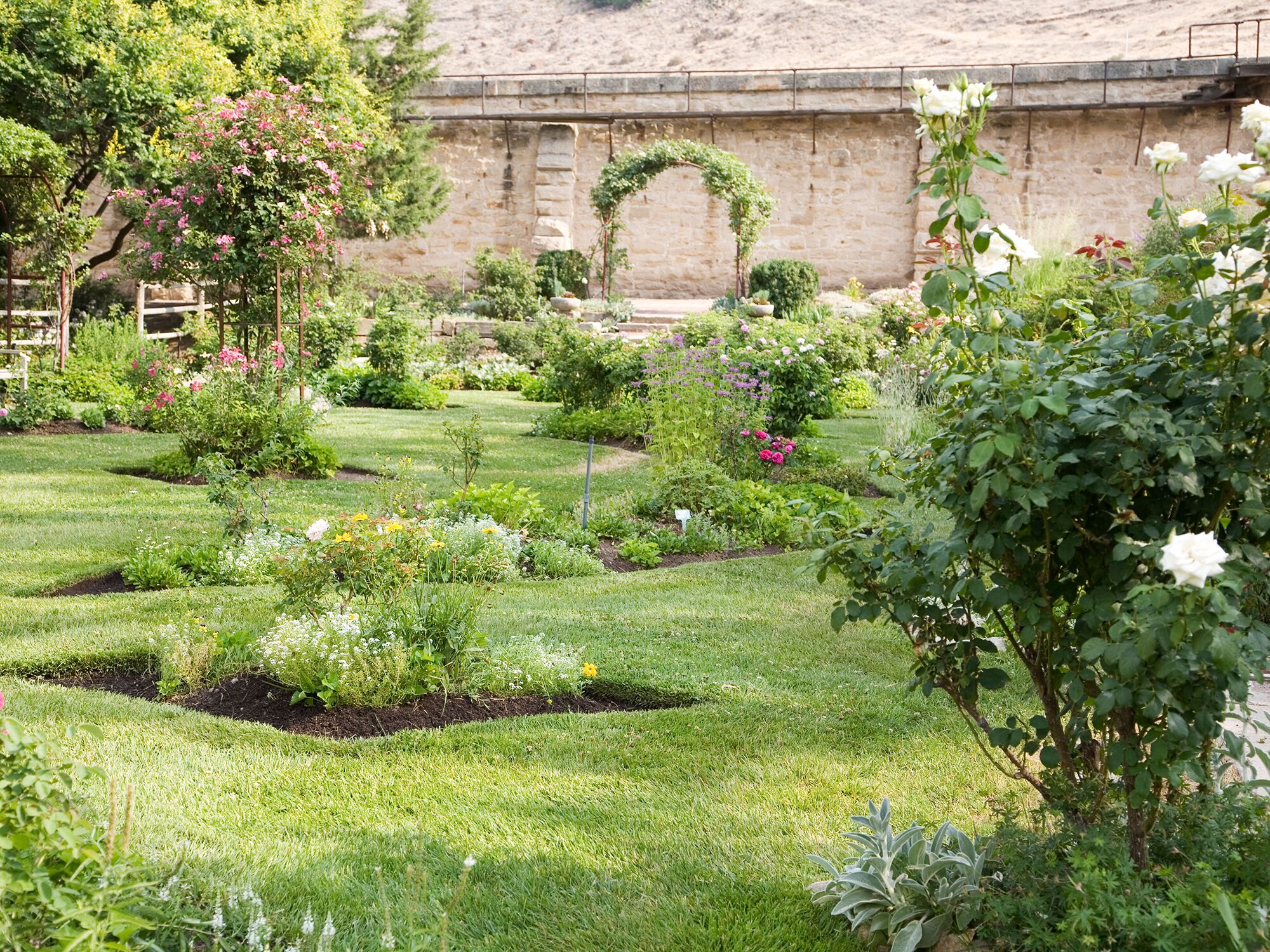 If weather permits, tea in a garden is always fitting. You can never be too sure about weather, so be sure to have a plan B backup just in case.
Vintage Tea Party Entertainment
Harpist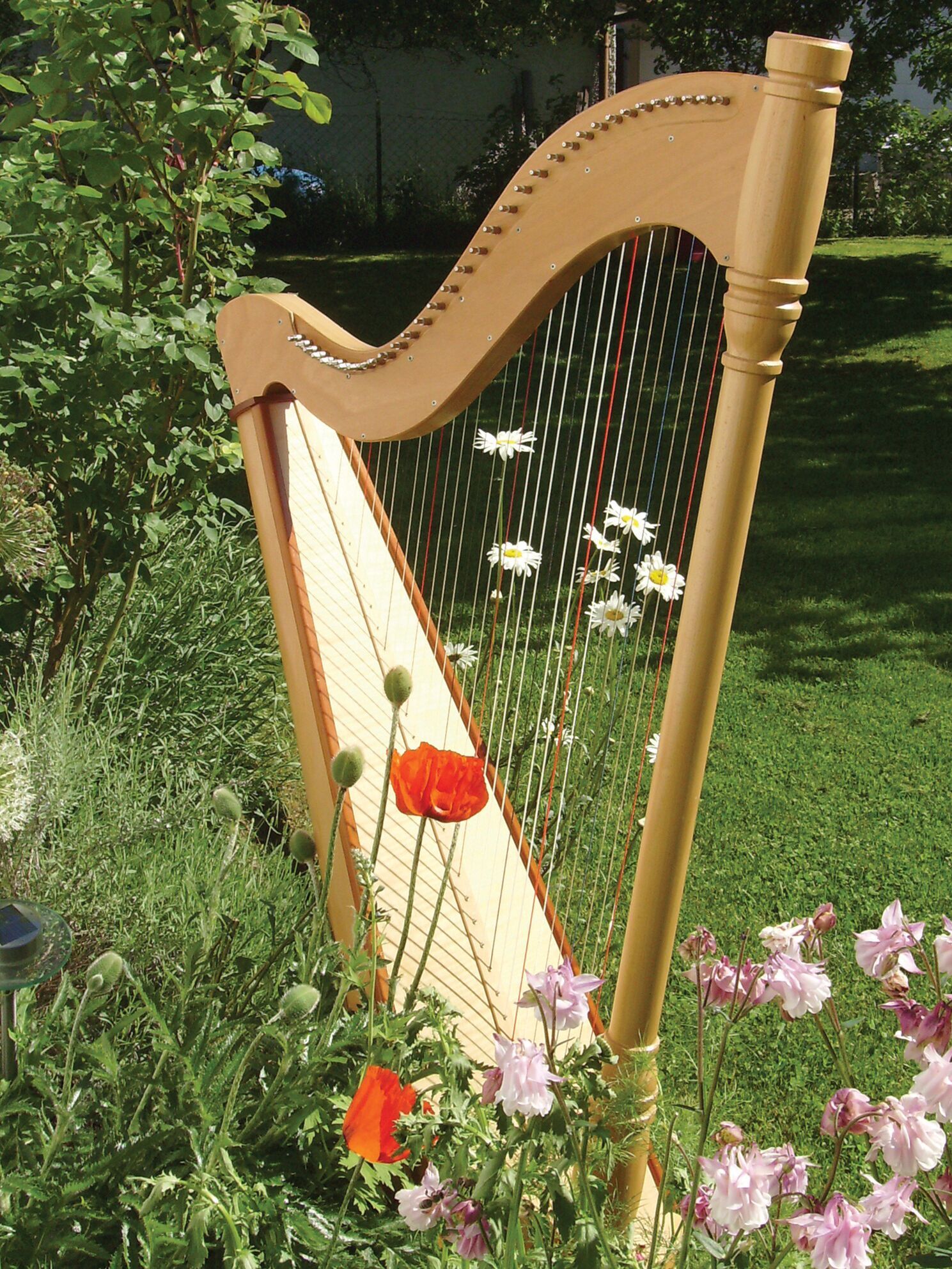 The easiest and most indisputable way to make your tea party the best tea party ever is to enchant guests with the musical harmonies of a harp. Come on, what can top that? Hire a local harpist to serenade throughout your vintage tea party.
Vintage Tea Party Food
Wraps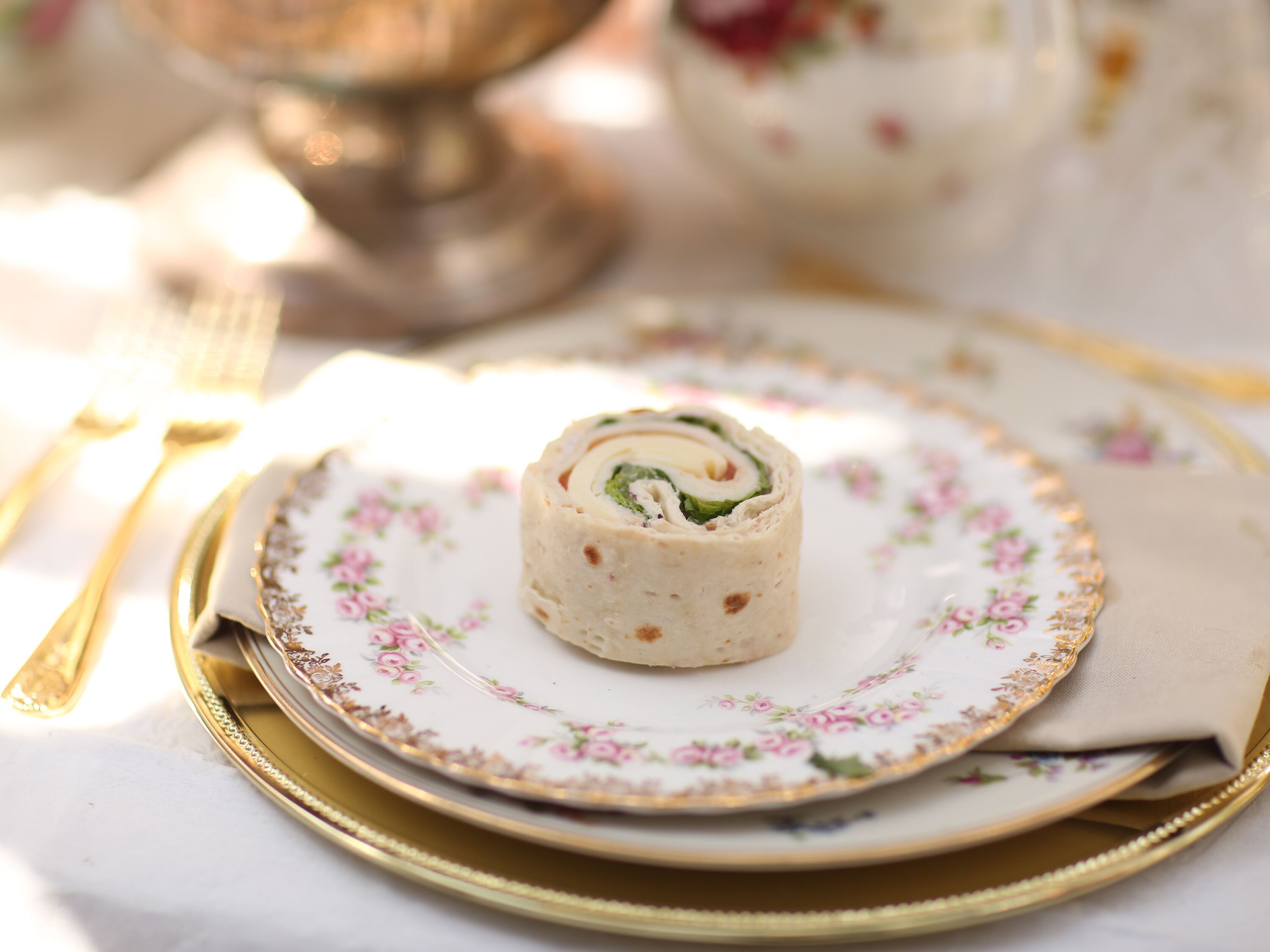 Photo: Bleudog Fotography
Slice wraps into pinwheels to make for easy—but filling—finger food. Make sure to have a gluten-free wrap alternative and a vegetarian option for different dietary needs and preferences.
Pro Tip: Hire a caterer to handle your tea party food.
Vintage Tea Party Drink
Rosé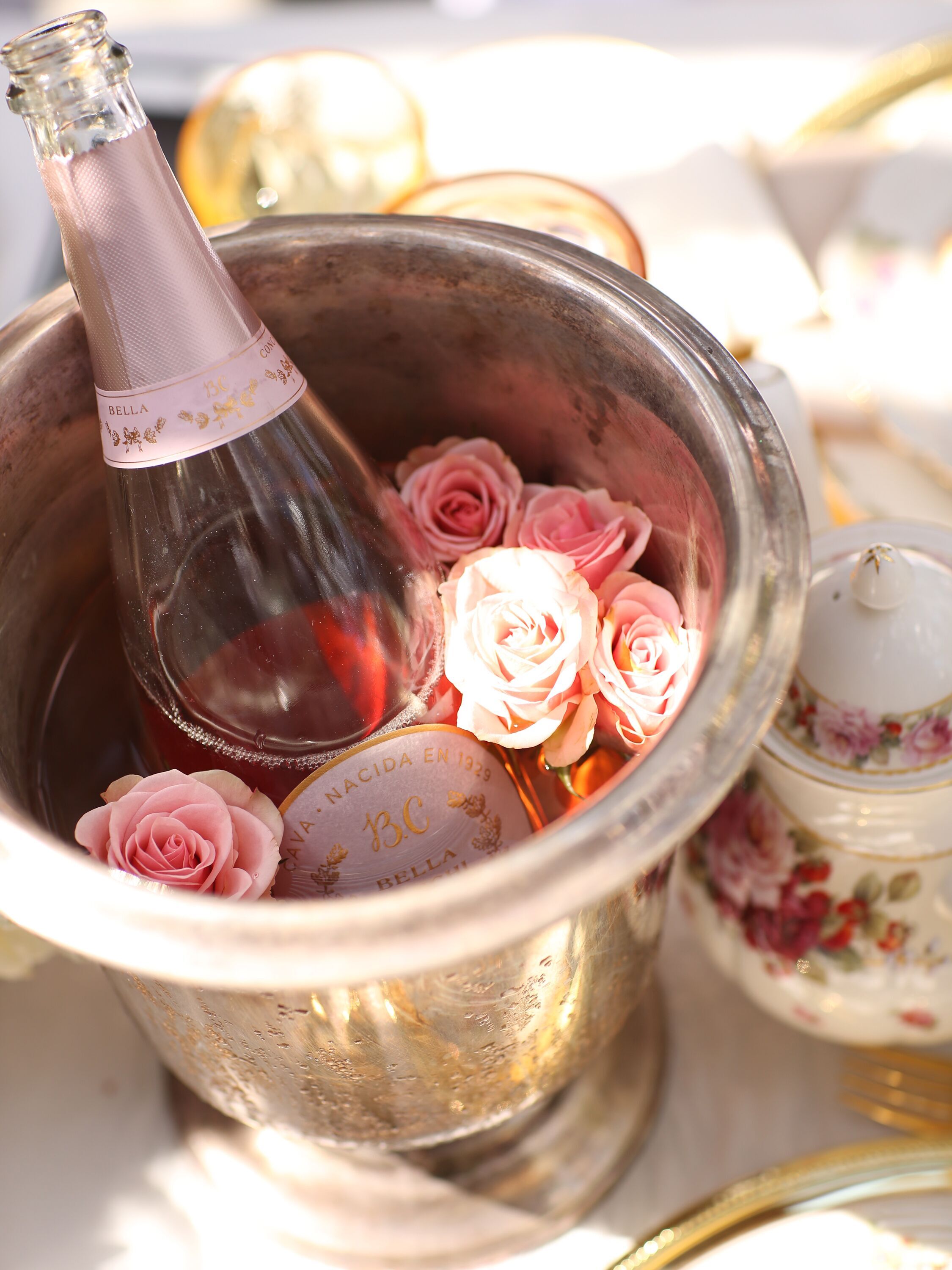 Photo: Bleudog Fotography
Flowers in the ice bucket? Genius. Class up bottles of rosé by adding a few fresh blooms to the presentation. And of course, this goes without saying, there should be some tea as an option too. Kick it up a notch and hire a local bartender to craft creative tea cocktails.
Creative Details
Calligraphed Signage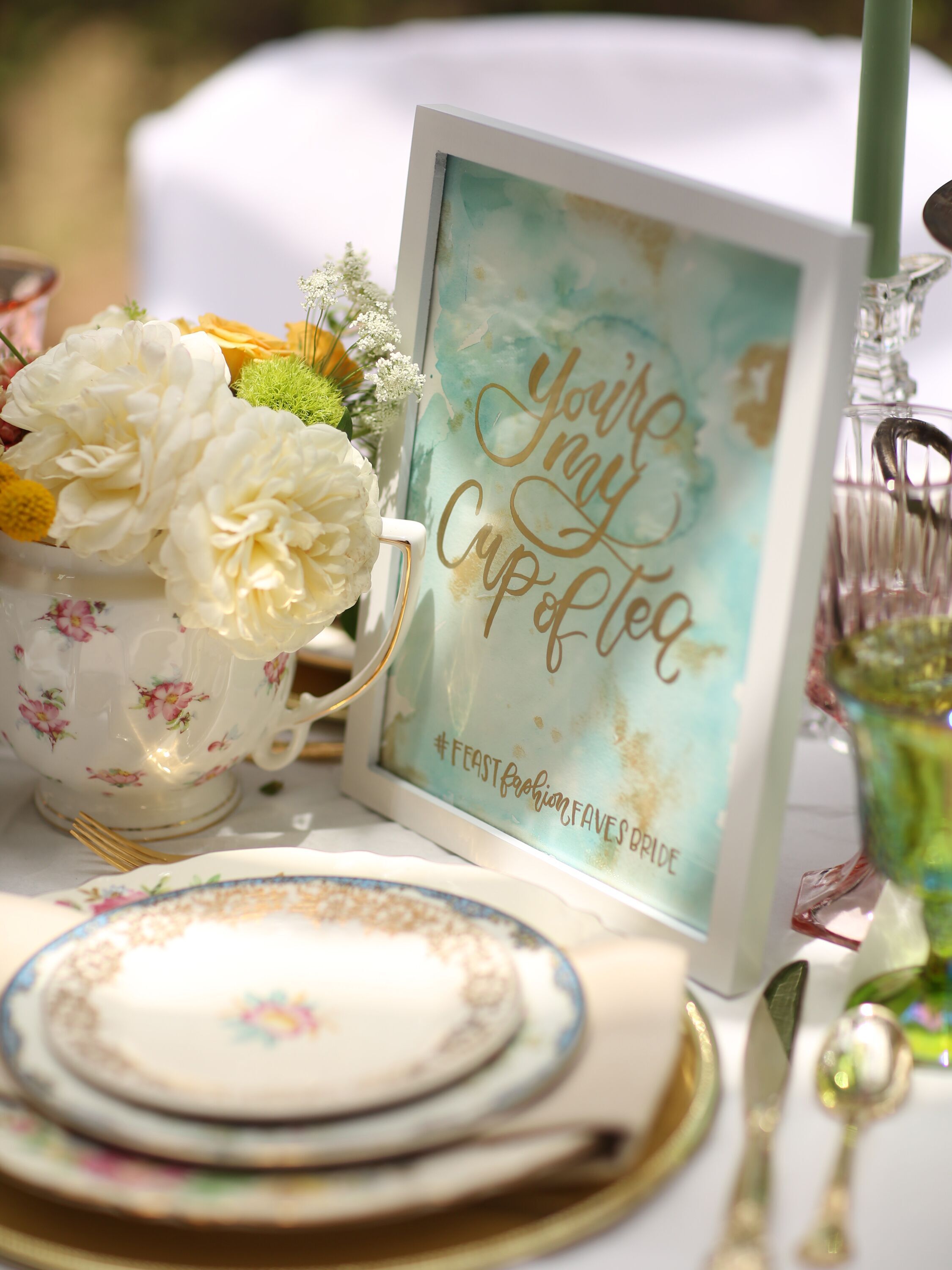 Photo: Bleudog Fotography
Add some whimsy to the ambience with watercolor or calligraphed signage. Sweet sayings like "you're my cup of tea" or "let's get this par-tea started" are even cute ways to display a party's hashtag.
Flower Crown Bar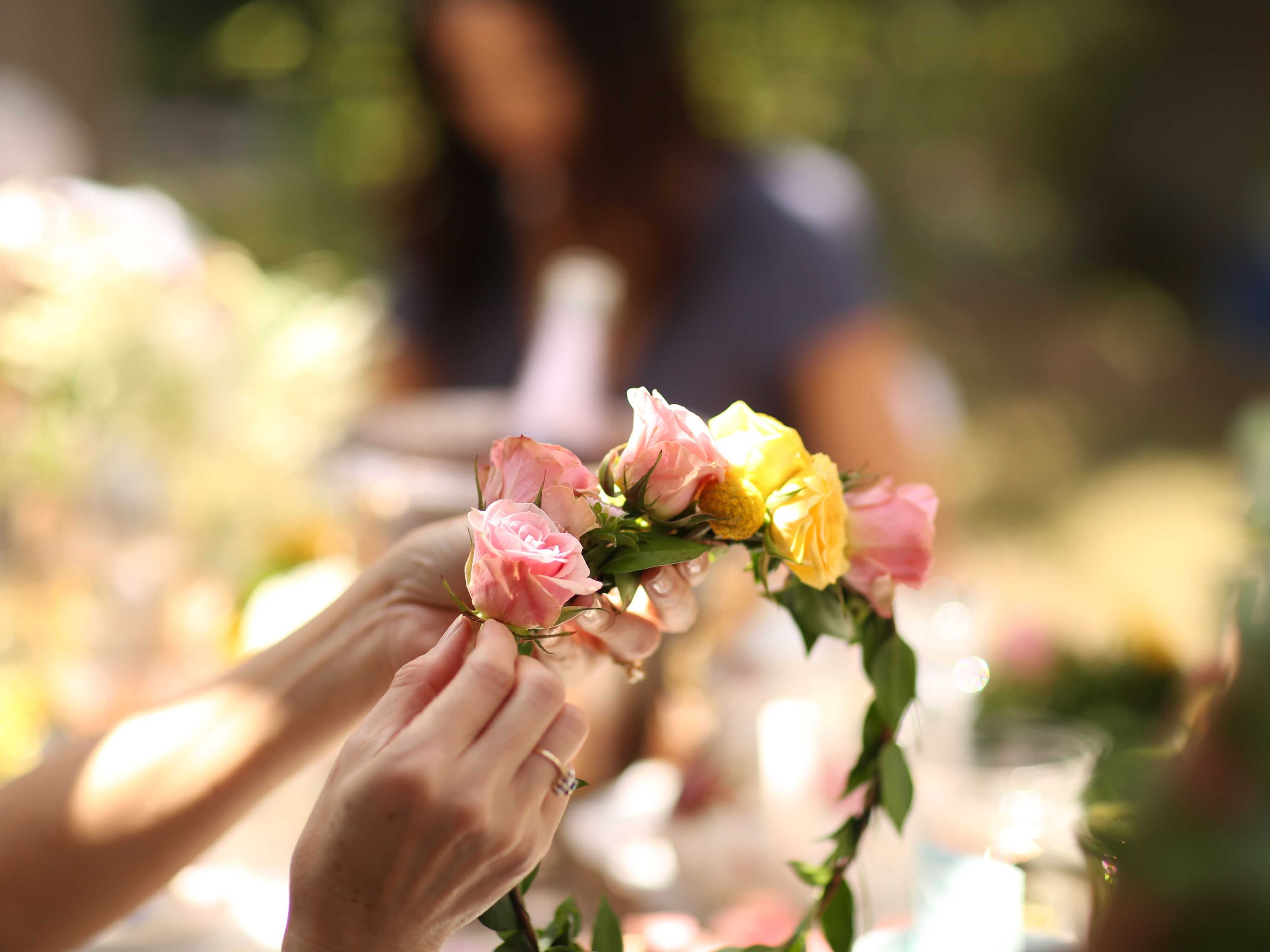 Photo: Bleudog Fotography
We love a good DIY activity. Not only does it give everyone something to do together, but they often double as take-home favors. 
Find more party theme ideas here on The Bash.