13 Virtual Valentine's Day Ideas for 2021
Who says you have to go out for Valentine's Day?
Lauren Miolene
Contributor
Let's Get This Party Started!
Find event inspiration, themes, and unique party vendors here on The Bash. We'll share customized ideas, personalized tips, and recommended vendors to help bring your celebration to life!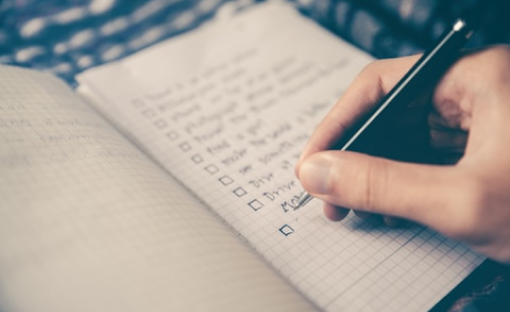 Party Planning Checklist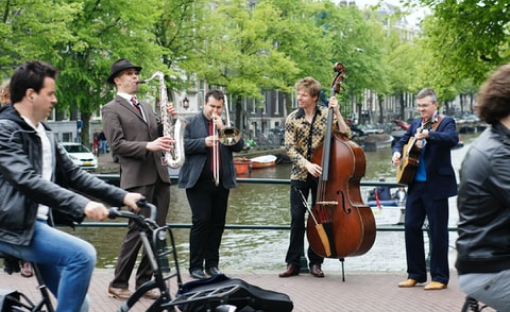 Recommended Vendors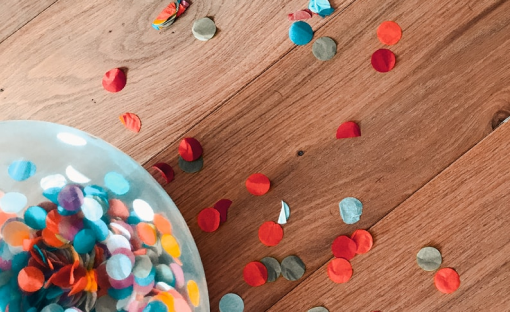 Party Trends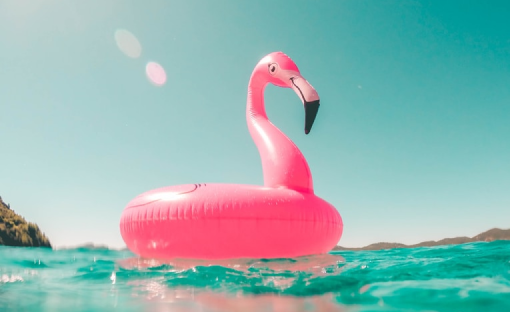 Party Themes
Valentine's Day is all about celebrating love, and this year is no different. While we may not be able to have our traditional celebrations or nights out, there are plenty of ways to share the love with some of these virtual Valentine's Day ideas. 
Whether you're celebrating Valentine's Day romantically, for Galentine's Day, with the kids, or even with the whole family—this year everyone can join in on some Valentine's Day fun virtually.
READ MORE: 
Here are 13 virtual Valentine's Day ideas for 2021 celebrations.
Romantic Virtual Valentine's Day Ideas 
If you're celebrating with a partner and staying in due to COVID-19, you can still have a romantic and special night at home with these virtual Valentine's Day ideas: 
Stream a Virtual Concert
Nothing says romance like a candlelit dinner with music. Consider booking a talented musician offering virtual services, so you and your partner can have a private concert together. Choose from violinists, acoustic guitar players, or jazz singers to really set the mood.
Pro Tip: You can even buy tickets to a virtual concert with Josh Groban this Valentine's Day.
Take a Cocktail Class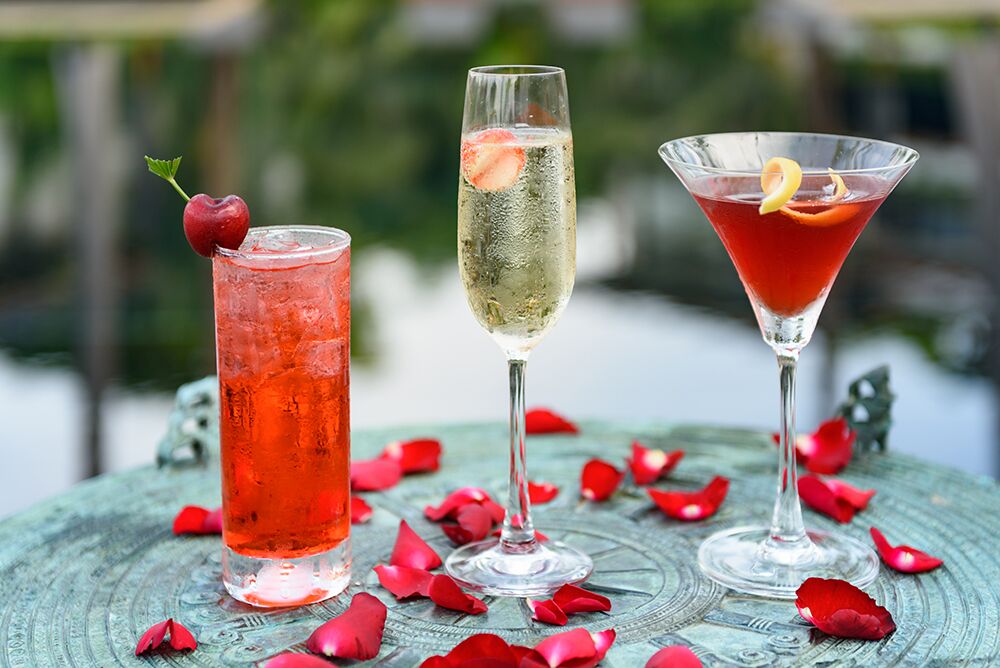 Photo: 9MOT/Shutterstock.com
Do you and your significant other have a special cocktail that you love? Maybe it was the drink you ordered on your first date or had at your wedding reception. Recreate your own version of this memory by taking a virtual cocktail class. Learn from professional mixologists so you and your loved one can surprise people at future events with your newly found bartending skills.
Nowadays, almost everything has a virtual alternative—including wine tastings. Open up a bottle of wine (or two) and create your own winery at home with a professional. Learn more about the best virtual wine tastings here.
Book a Comedy Show
If red roses aren't part of your love language, consider booking a virtual comedian for a more casual and hilarious Valentine's date idea. Get comfortable, sit back, relax, and prepare to laugh with your loved one. This is the perfect date night for a silly couple.
Pro Tip: Looking for something more than just a classic comedy show? Select from comedy jugglers, comedy hypnotists, and comedy magicians for a special twist.
Take a Cooking Class Together
Show off your culinary skills by looking into virtual cooking classes. Turn on some music, find a delicious recipe to learn, and dance around the kitchen while preparing your date night dinner.
Virtual Galentine's Day Ideas
If you ask us, Galentine's Day (unofficially celebrated on February 13th) is just as important as Valentine's Day. Invite your best girls, dress up in your cutest red and pink outfit, and get ready to spread the love with your best friends. 
Mystical Experiences
You don't need to be single to celebrate Galentine's Day—it's for everyone! If you are single and want to see if love is in your future, or in a relationship and want to learn more, book a session with a psychic or tarot card reader offering virtual services. 
Your gals will love to hear these party vendors will share their fate while seeing what your future has in store.
Virtual Brunch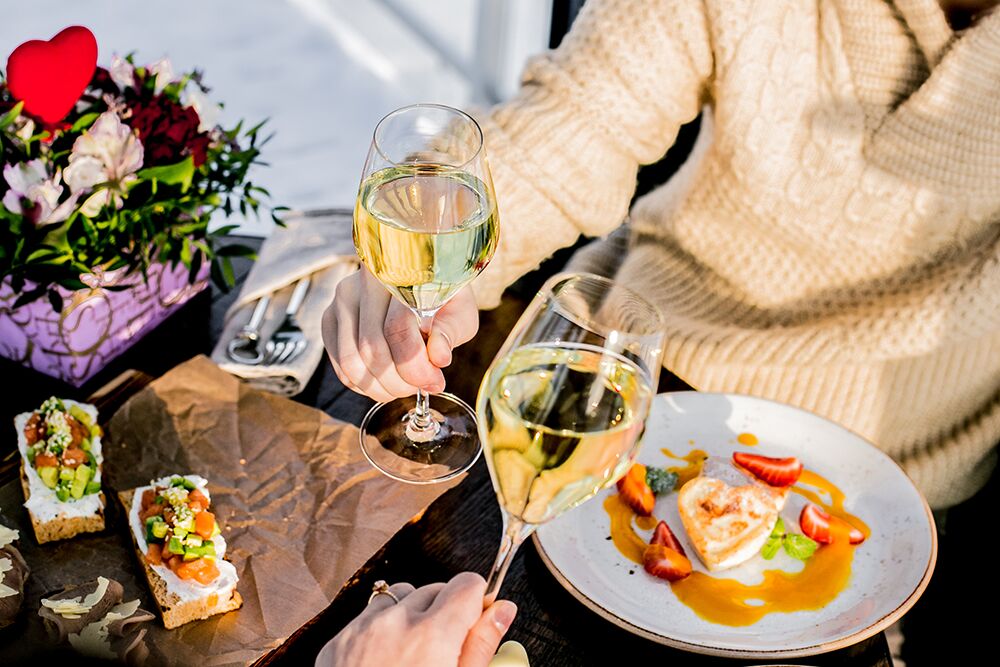 Photo: Victoria Tori Dim/Shutterstock.com
Brunch is *always* a good idea. Get dressed up in your most festive pajamas and have a virtual brunch with the girls. We all know a mimosa is essential to any good brunch. This Blushing Mimosa recipe from Food Lovin Family is the perfect addition to your Galentine's festivities.
Pro Tip: To make your virtual Galentine's get-together even more special, download a Valentine's Day Zoom background for free.
Movie Night
Break out the romcoms and chocolate for the ultimate Galentine's movie night. There is a love story for everyone to enjoy featured on this Valentine's Day movie list. Stream through Teleparty so you and your girls can watch and chat about the movie together.
Virtual Valentine's Day with the Kids
Whether it's a school party or celebrating at home, this Valentine's Day is sure to be memorable no matter what. There's a virtual Valentine's Day idea that every child will absolutely love.
Read a Book Together
Nothing is more special than spending time together, so keep things simple by curling up and reading a book with your little one. If you can't decide which Valentine's Day books to read, check out some of our favorites featured on this list by Harper Collins Publishers.
Pro Tip: Hire a professional storyteller to share a story with your child and their friends virtually. You can even book your child's favorite character to read a story to them on video chat.
Create a Valentine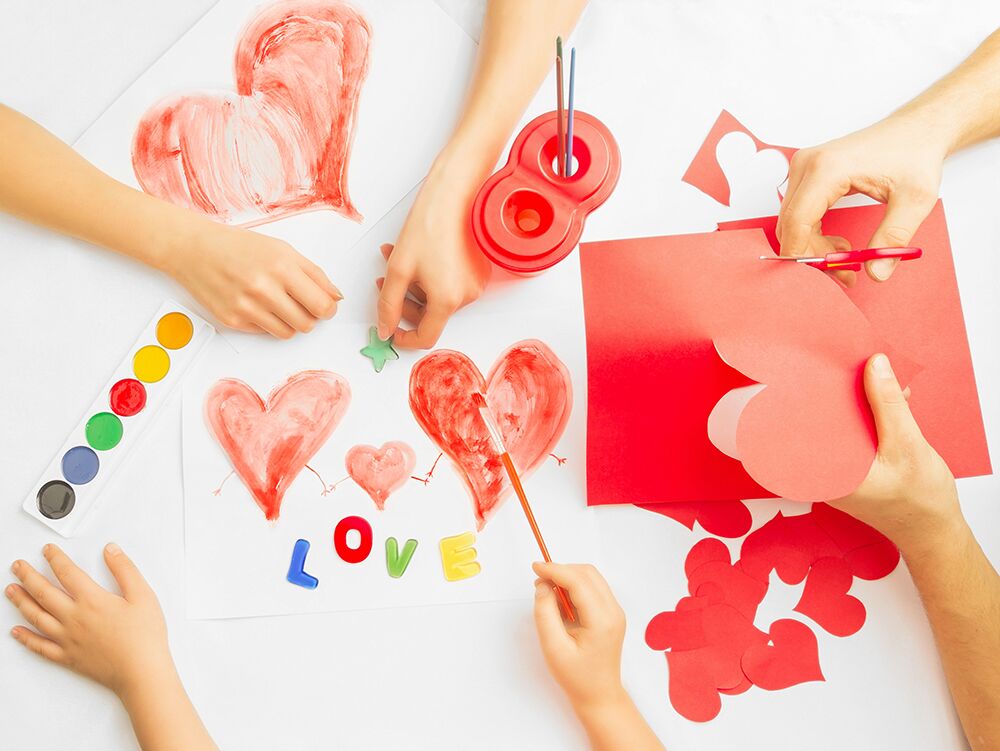 Photo: Duet PandG/Shutterstock.com
In the age of social distancing, a virtual Valentine's Day exchange just seems right. Send Valentine's Day cards through the mail or email, and open them up together on video chat. 
Make a Craft
Most classroom Valentine's Day parties involve making a craft. If your child can't participate at school this year, bring craft time to them at home. We love this easy 5 ingredient Valentine's Day slime recipe from The Farm Girl Gabs. Set up a Zoom call with their classmates and they can craft together.
Fun Virtual Valentine's Day Ideas for the Whole Family
Valentine's Day falls on a weekend this year, which is the perfect opportunity to spend the day with your family. And, when you host it virtually, you can invite everyone!
Hire a Caricaturist
Everyone enjoys getting their caricature drawn. Bring this excitement into your home by booking a caricature artist offering virtual services. Surprise your family by giving them a Valentine's Day they will never forget. A virtual caricature will be a keepsake your family members will love. 
Make a Special Meal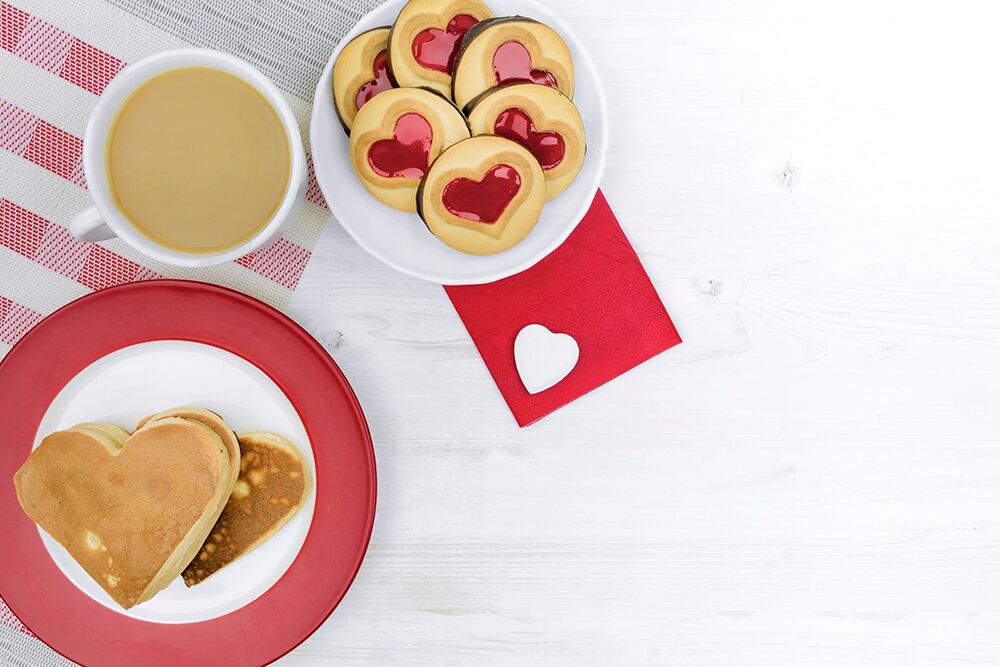 Photo: Dimbar76/Shutterstock.com
Show your family how much they mean to you with an extra special Valentine's Day meal. This year, February 14th falls on a Sunday, so you have plenty of time to whip up something delicious. Check out these adorable pink cinnamon rolls, heart shaped pizza, and Valentine charcuterie board recipes.
Pro Tip: If cooking isn't your strong suit, hire a talented caterer to safely bring restaurant quality food right to your home! Talk with them directly to discuss your Valentine's Day menu.
Plan a Game Night
Grab one of your favorite board game to play together, or kick things up a notch with a murder mystery party for children a little older. Don't just solve a mystery, be a part of one! Check out more of our interactive game shows that your whole family will enjoy as a Valentine's Day activity.
Find more Valentine's Day entertainment and party ideas on The Bash.