How to Host an Amazing Zoom Party for Any Occasion
Turns out you can celebrate almost any occasion from the comfort of your own home! Here's how to host a Zoom party.
So, you've got a major milestone or event to celebrate, like a birthday, baby shower or anniversary, or you just need to get social? It's time to throw a Zoom party! Just because all your friends and family can't come together in real life, doesn't mean you should skip the celebration altogether. Nowadays, more and more people are jumping on the Zoom party bandwagon, throwing online events and lining up virtual entertainers. If you want to follow suit, here's everything you need to know to host a Zoom party.
What is a Zoom party?
Simply put, a Zoom party is a virtual get together using the Zoom video conferencing app on a desktop, laptop or mobile device. While there are plenty of other video chat apps out there like Google Hangouts, FaceTime and Skype, Zoom has emerged as the most common platform for celebrating birthdays and special occasions or hosting online social events like game nights, cocktail hours and virtual dance parties.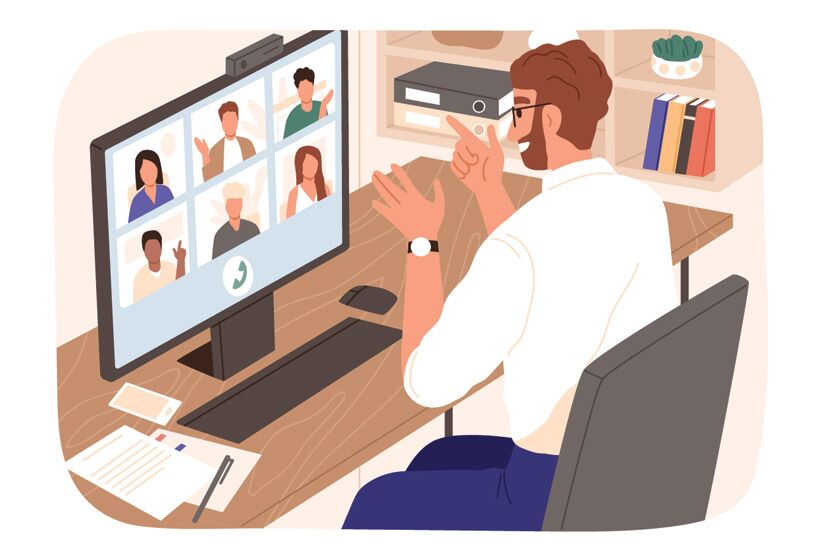 Why is a Zoom party so popular?
With social distancing and interstate travel bans in place due to COVID-19, it's important to continue to socialize with friends and family and hosting a Zoom party is a great way to stay connected. Even after the restrictions are lifted, we anticipate that Zoom parties will continue to be a way to get together with loved ones in faraway places.
Here are ten reasons why hosting a party on the Zoom app is so popular:
With a free account, you can host up to 100 people. You can enable breakout rooms to divide your guests up into smaller groups for a limited time or throughout the entire event.
Your Zoom party will be limited to 40 minutes with a free account but the host can upgrade their account for $14.99 per month for up to 24 hours (plus other features).
Guests do not require a Zoom account to join a party. They just have to click the invitation link that you (the host) send to them.
Guests can join on any desktop, laptop or mobile device.
The Zoom video and audio streaming quality is good and relaible.
The party can be hosted in speaker view or gallery view, offering flexibility for the host to focus the group on the action. We're talking board games, virtual entertainment or speeches.
The option to mute or unmute participants' microphones and turn cameras on or off, gives the host the ability to manage the group for the best possible shared experience.
The host can broadcast their computer audio directly—perfect for playing music for everyone to enjoy. 
The participants can upload a Zoom background to make their appearance more fun (and hide clutter or a boring backdrop). Here are 24 free zoom backgrounds for every occasion that you can point them to.
The interface is user-friendly once you get the hang of it. While It may take less tech-savvy hosts a little time to familiarize themselves with the platform, you'll be the Zoom host with the most in no time. 
Pro tip: Do a test run before your event and follow these 5 technical checks for hosting a virtual event.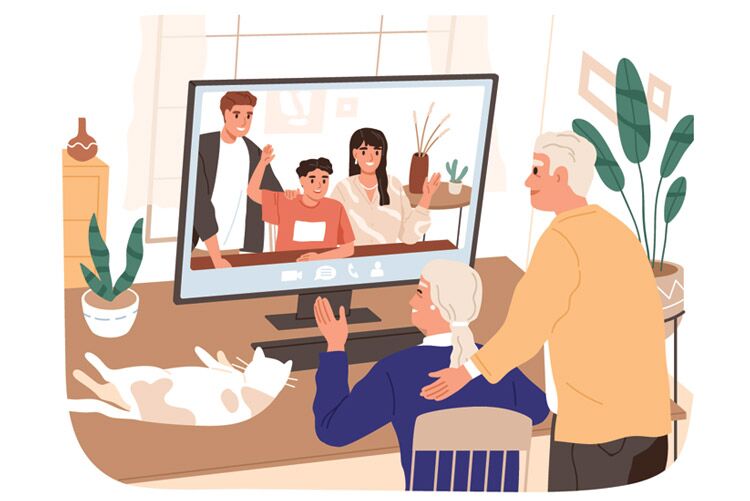 How do you host a Zoom party?
First things first, you'll need to know the ins and outs to set up a video conference on Zoom. Here are the 5 steps to follow.
Create an account
To host a Zoom party you'll need to create an account. You can start the process online at the Zoom.us website which will guide you through the free sign up process and the steps to install the Zoom app onto your device(s). 
Schedule your event
Once you've chosen a date and time for your Zoom party, go to the Zoom.us app and schedule your virtual event. As host, you'll be presented with various options, but for newbies, the default settings are your best bet. Feel free to experiment with advanced options like "mute participants upon entry" and "automatically record meeting" once you've got the hang of it.
Send out invitations
Send out a cute party invite by email or text including your Zoom party link. Simply click "copy invitation" and paste into your message. Guests will be given options to join online or by phone call. Bonus: we've got some free e-cards you can download and include with your invitation.
Make an agenda
Having a party itinerary will help you plan things to do on your Zoom party and guide guests through the experience so we highly recommend putting effort into this step. As host, you want to encourage participants to take turns speaking so everyone can properly hear one another.
Manage the event
When it comes time to host your event, using a desktop or laptop is the best way to manage the participants, see the waiting room sidebar (with settings for participants' microphones and cameras) and other meeting settings like screen share, Zoom whiteboard, polling and chat. 
Pro tip: These are all the steps you need to take to host a virtual party.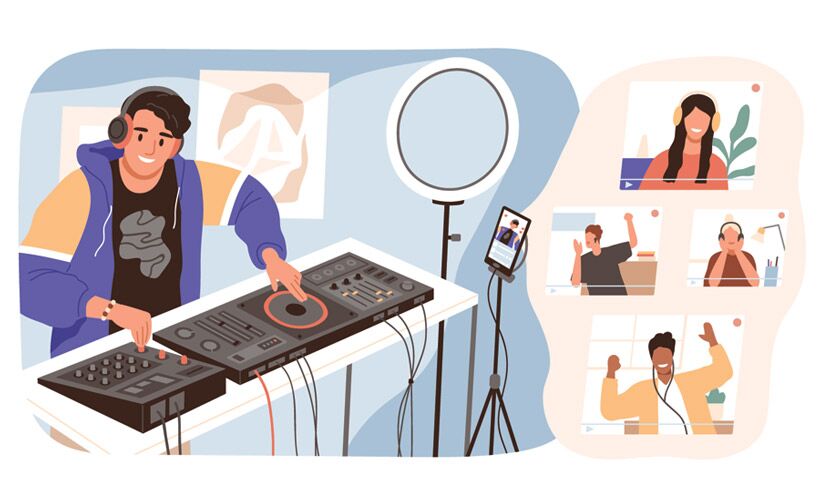 How do you make a Zoom party fun?
Even though you're not getting together in real life, doesn't mean you shouldn't put in a little extra effort to make your event fun. Whether you're celebrating a milestone event, seasonal holiday or just getting together with friends, here are a few ways to make your Zoom party a success!
Choose a theme
Pick a theme and colour scheme to build anticipation and make your virtual party more exciting and engaging for your guests. You can buy party decorations, order food and drink, send online invitations, establish a dress code, plan online activities and book virtual entertainment all based on your chosen theme.
Hire some entertainment
All types of talented entertainers are offering virtual services these days. From costumed characters and comedians to solo guitarists and balloon twisters, The Bash has more than 5,000 vendors nationwide providing online services for virtual events. Take inspiration from these real virtual parties to take your gathering up a notch! 
Play Zoom party games
You can take an old-school approach to playing games like charades or try online versions of card or board games using multiple devices or screen sharing. Here are some popular games that people are playing on Zoom parties at the moment: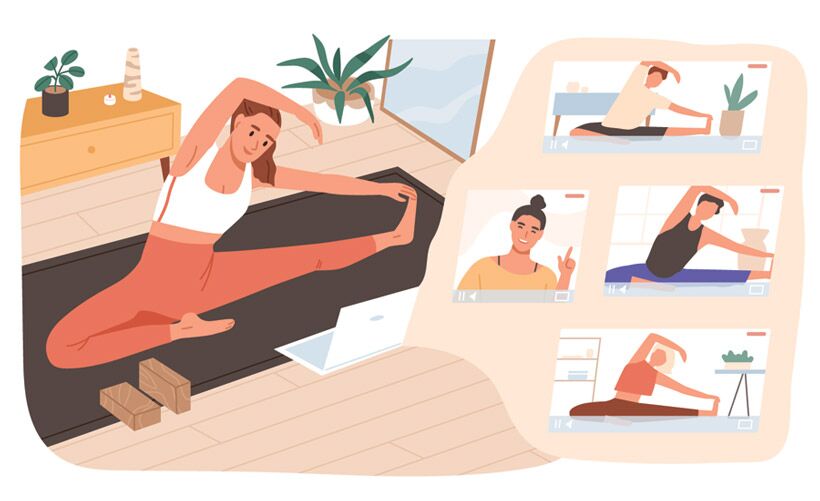 Zoom Party Ideas for all Occasions
Just for Fun
Just like in real life, you don't need a special occasion to have an online party. Book clubs, karaoke night, a wine tasting, a dinner party, virtual dance parties and more can all be hosted virtually on Zoom. Bonus: We've got 35 virtual party ideas to get your creative juices flowing.
Adult Zoom Birthday Party
You (or someone you know) is getting older and wiser, and, frankly, deserve a virtual birthday party for that. Prep your house with balloons, streamers, and all the goodies you love and adore. Ask your friends and family to join you online and chat or do something fun. If you want to make things a little more interesting, you could do a class online together, play games or stream a movie on Netflix Party.
Kid's Zoom Birthday Party
Plan a Zoom birthday party for kids to connect with their friends or celebrate with family. Have the little ones make crafts together and play games or hire a clown or magician to amaze the attendees with a virtual show. P.S. we've got lots more ideas for how to plan a kid's birthday party during COVID-19
Seasonal Holidays
Of course, there are all the upcoming seasonal holidays to be celebrated. Imagine the fun that can be had at a Halloween Zoom party—creative costumes, a pumpkin carving competition, a virtual Fortune Teller, ghost stories—the possibilities are endless. A Zoom holiday party for colleagues or family members could also be on the calendar for 2020 featuring festive food and drinks, gift exchanges and even a virtual Santa Claus appearance. 
Family Party
Hosting the family can have a slightly different dynamic to it and so we've put together these original virtual family party ideas suitable for all ages. From a family history lesson and show and tell to a talent show and dance-off, you can make your Zoom family party fun for everyone.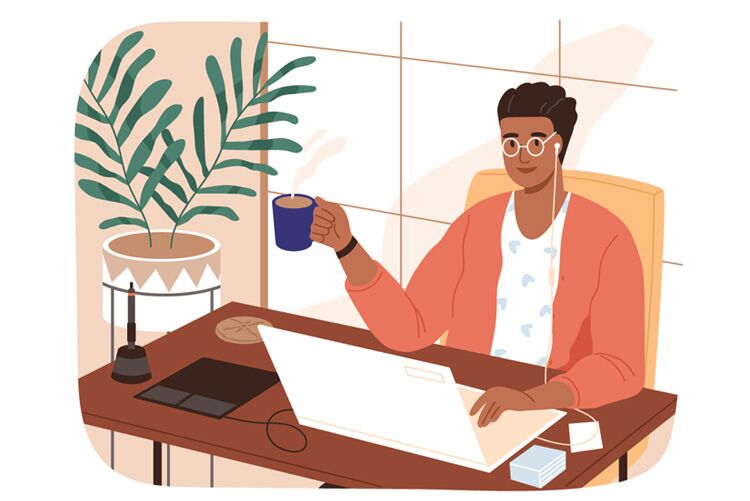 Corporate Happy Hour
If you've joined the work-from-home population, you may be missing the water cooler chat at the office. Invite your colleagues to an online corporate happy hour (instead of a Zoom business meeting) to play games and shoot the breeze. This is a great way to finish off the workweek. Bonus: check out these 5 ways to spice up a virtual corporate happy hour.
Zoom Wedding
If you're getting hitched, why not throw a Zoom wedding into the mix to celebrate with loved ones that can't attend physically? Bring your family and friends along to your ceremony via Zoom and then have an online reception where you drink, dance, and get up to some debauchery. Here's a step by step guide to planning a virtual wedding.
Bachelor & Bachelorette Parties
Before the big day, there will be several parties to be planned, too. From a relaxing spa day to a cooking class, our colleagues at The Knot have some virtual bridal shower and bachelorette party tips for making your pre-wedding events online pretty awesome.
Anniversaries
If you're celebrating your first wedding anniversary or have a party in the works for a milestone anniversary, you can have an epic online event. Remember, you can always have a larger, more official event with friends and family when social distancing comes to an end.
Zoom Baby Shower
A baby shower, gender reveal or a first meet and greet can be held virtually. Our friends at The Bump have all the expert tips you need to celebrate this very special milestone with a virtual party.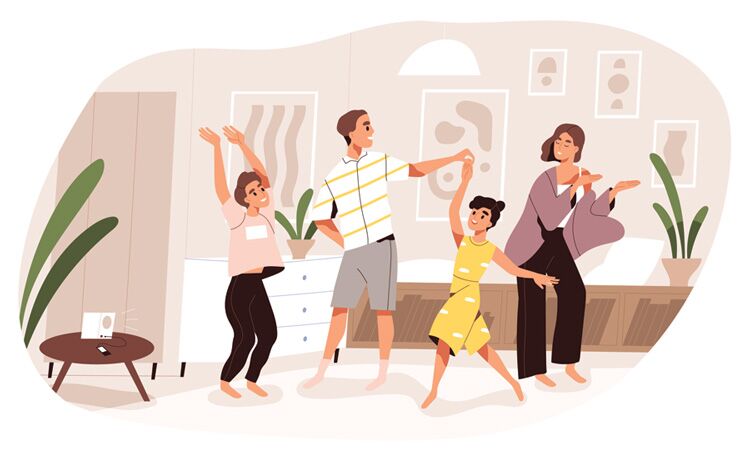 Sweet 16, Quinceneras and Mitzvahs
Milestone teen birthday parties are traditionally pretty grand events. If your child's coming-of-age party has to be postponed, you can still have an amazing bash at home on your original event date to lift their spirits up while they wait for the real deal to happen later. Get decorations, order their favorite foods and a cake, invite their friends to join via Zoom and dance around your living room with your quarantine crew (even it's just a handful of you). 
Prom
Obviously, a prom is a milestone event that needs to happen, regardless of where you're celebrating. Make sure everyone in your year is invited to the same Zoom chat (on the same date, of course!), get dressed to the nines, and make your prom night one to remember. Bonus: we've put together this complete guide to how to plan a virtual prom.
Retirement Party
If someone you love is kissing their work years farewell, it's time for some festivities. If they're tech-savvy a Zoom party is a way to go. Line up some speeches, a group gift and some virtual entertainment like a comedian or impersonator for a send-off they won't ever forget.
Find virtual services and entertainers in the United States and Canada on The Bash for your Zoom party.