10 Creative Balloon Decoration Ideas for Your Next Party
From garlands to place cards, here are fun ways to decorate with balloons.
Like any décor trend, it only takes one really unique idea to get the wheels turning. Then before you know it, you'll see similar versions and creative remixes sprouting up from all over. Balloon decoration ideas are no exception. The recent explosion of these garlands have made balloons the hot décor item to include at your event, and the more creative you can get with it, the more Instagram kudos your party will get.
We talked to the experts to find out all the different ways to add balloons into your party décor, and—bonus!—tips from event planners to help you pull it off like a pro.
Here are our favourite balloon decoration ideas.
Entryway Balloon Garland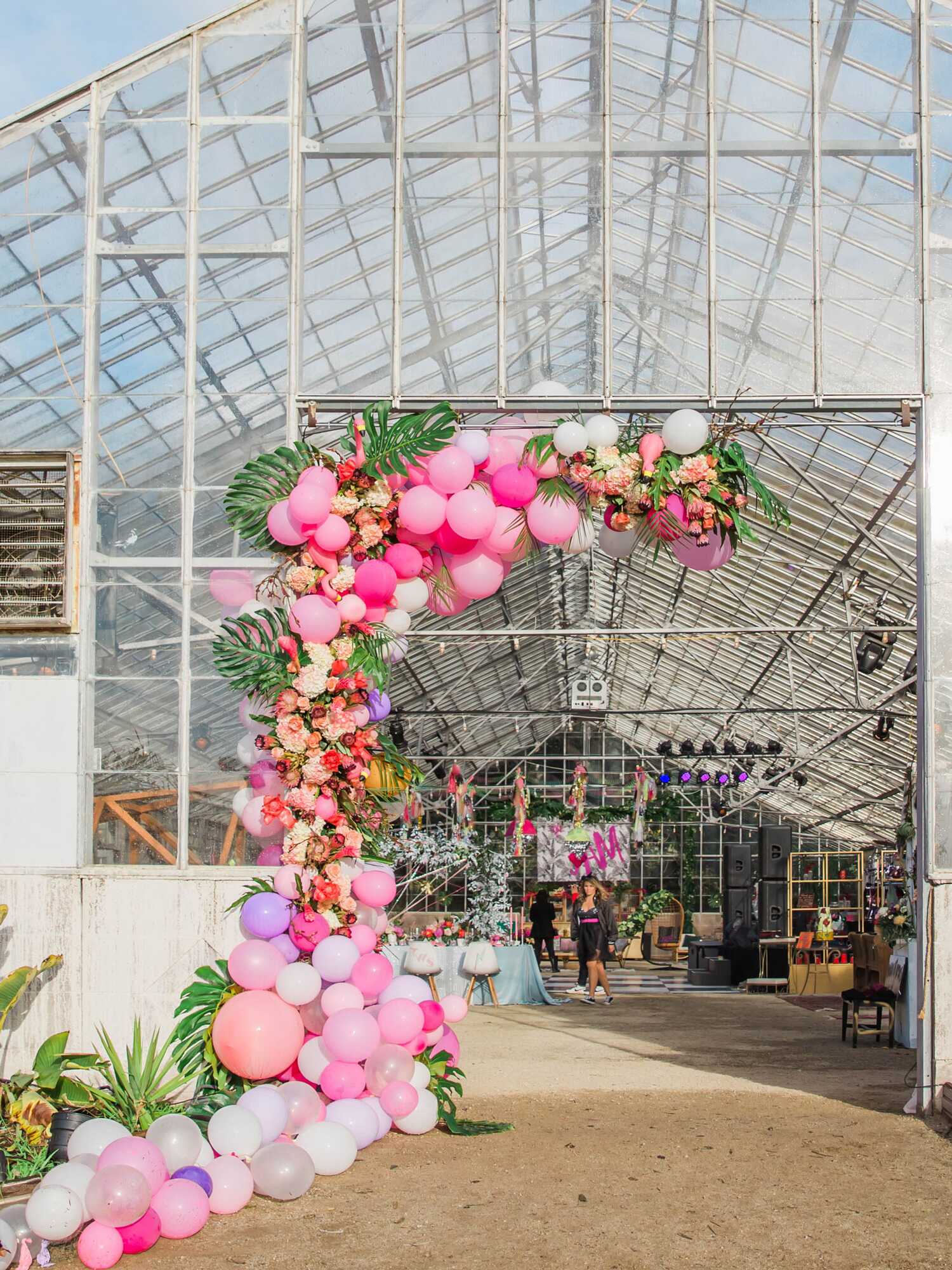 If you want your guests to know right away that they're in for a night to remember, add a cascading balloon garland that has multiple elements twisted together, from tropical leaves to florals. "We are a big fan of first impressions, and a balloon installation entrance can really set the tone for a fun party," says Jaime and Erika of Wild Heart Events.
Balloon Table Decorations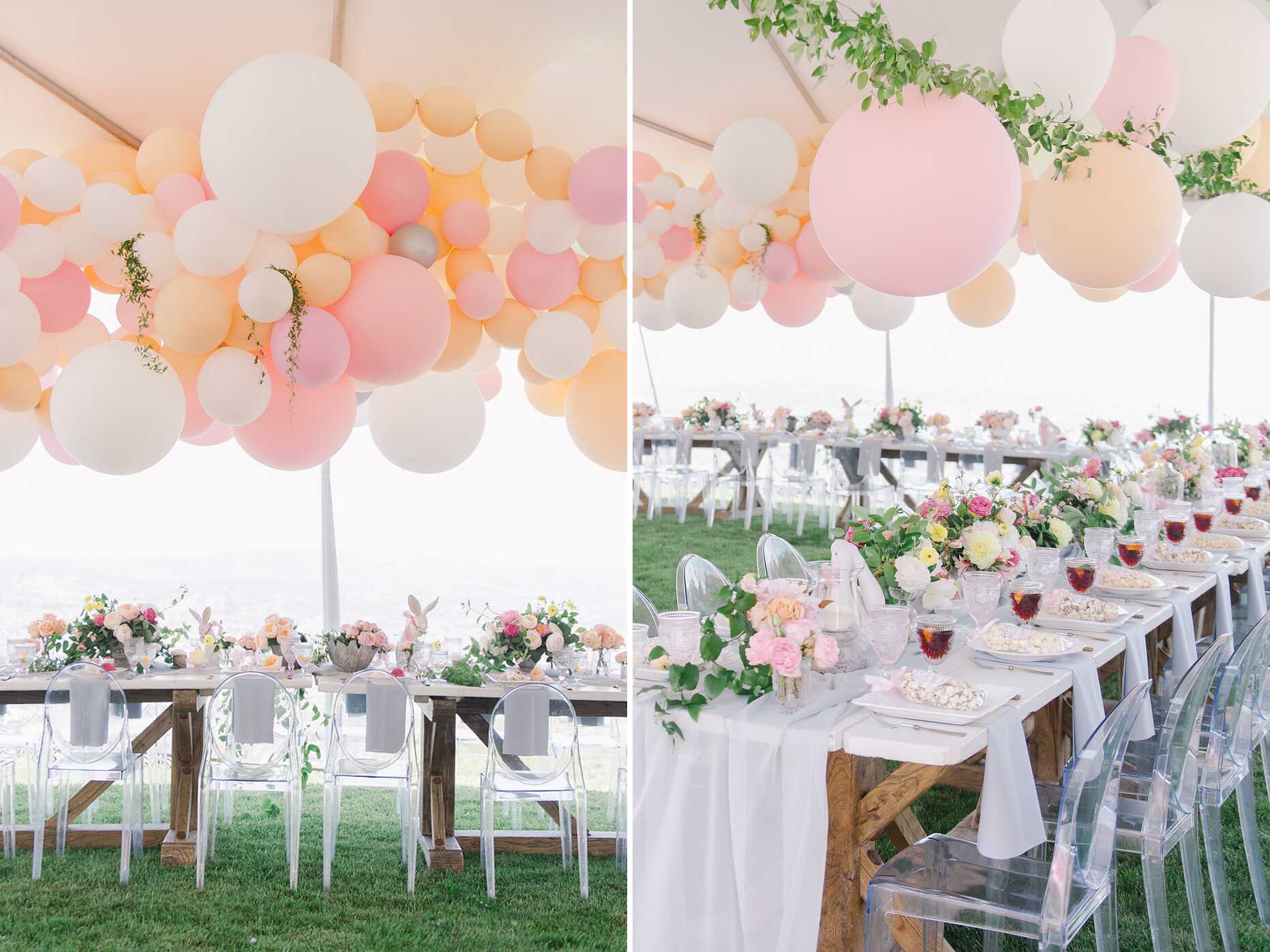 "Chandeliers are out, and balloon ceiling installations are in," says Styled by TC planner, Ali Boulger. Low-hanging balloon table decorations help to create the illusion of a more cozy and intimate space, which is perfect for large, lofty venues or outdoor areas that lack architectural structure.
Balloon Place Cards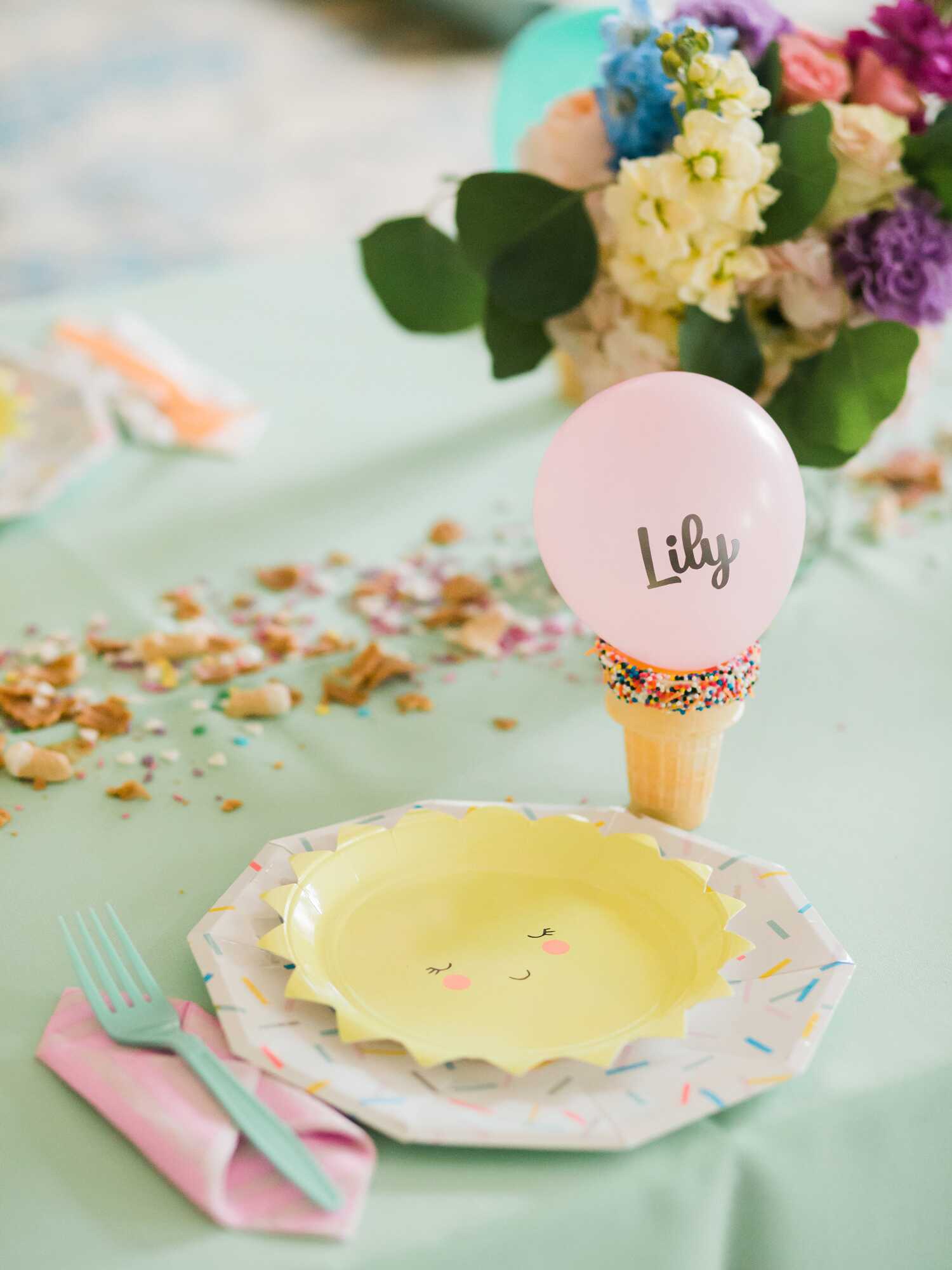 Don't get us wrong, we love a good calligraphed place card, but how fun is this simple balloon decoration idea? It's versatile enough for any type of party. Pastel balloons with block lettering are great for a kids' birthday, while black balloons and gold cursive lettering give a more formal vibe to a grown-up fete.
Balloon creative by Bloominous
Balloon Garland Backdrop

If you're trying to draw attention to one area in particular, an eye-catching structure can do exactly that. "I love incorporating a balloon garland at events because it's something different than the traditional floral installation. I tell my clients to use them as focal points to make a statement, like over a welcome table," advises Kari Dirksen, owner and lead designer at Feathered Arrow.
Photo Booth Balloon Backdrop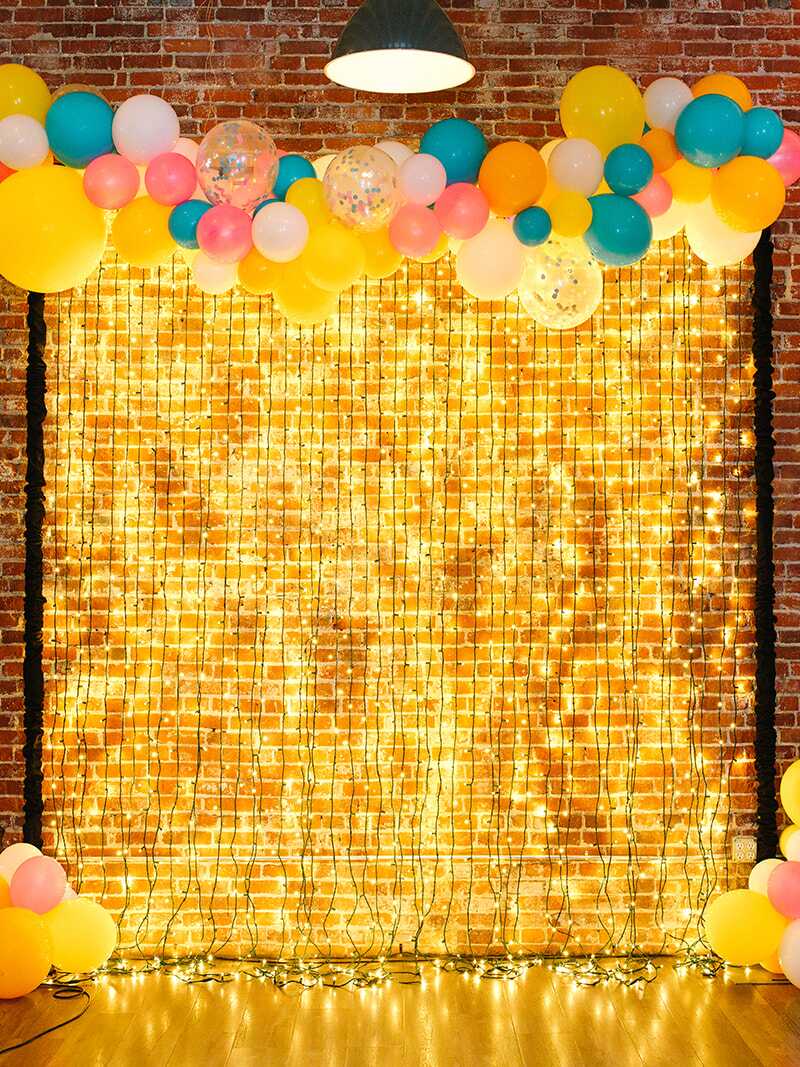 Photo booths are great décor opportunities—and not to mention, these images usually end up on Instagram. Your guests will be excited to share their snaps if they're posing in front of a super chic background, like a wall of string lights framed with a balloon garland.
Balloon creative by Feathered Arrow
Balloon Wall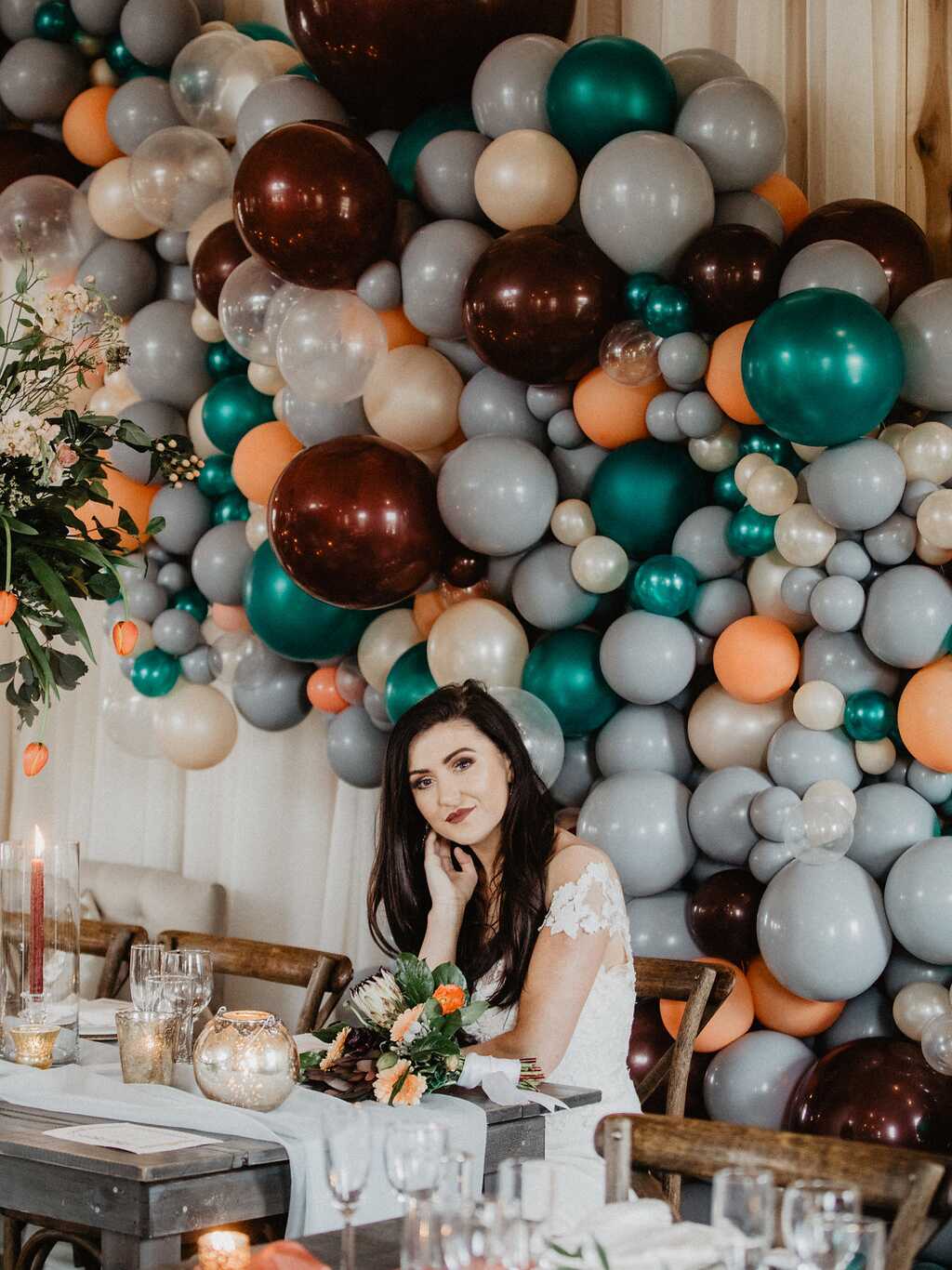 "While some people enjoy flower walls and an abundance of blooms, flowers aren't for everyone. And if you're trying to fill a large empty space or make a dramatic statement, florals can certainly increase costs," says Stephanie Allen, owner of Allenbrooke Farms. "We love that balloons are easily customizable to any color palette and putting together different sizes and colors can complement the rest of your décor."
Masking Distressed Spaces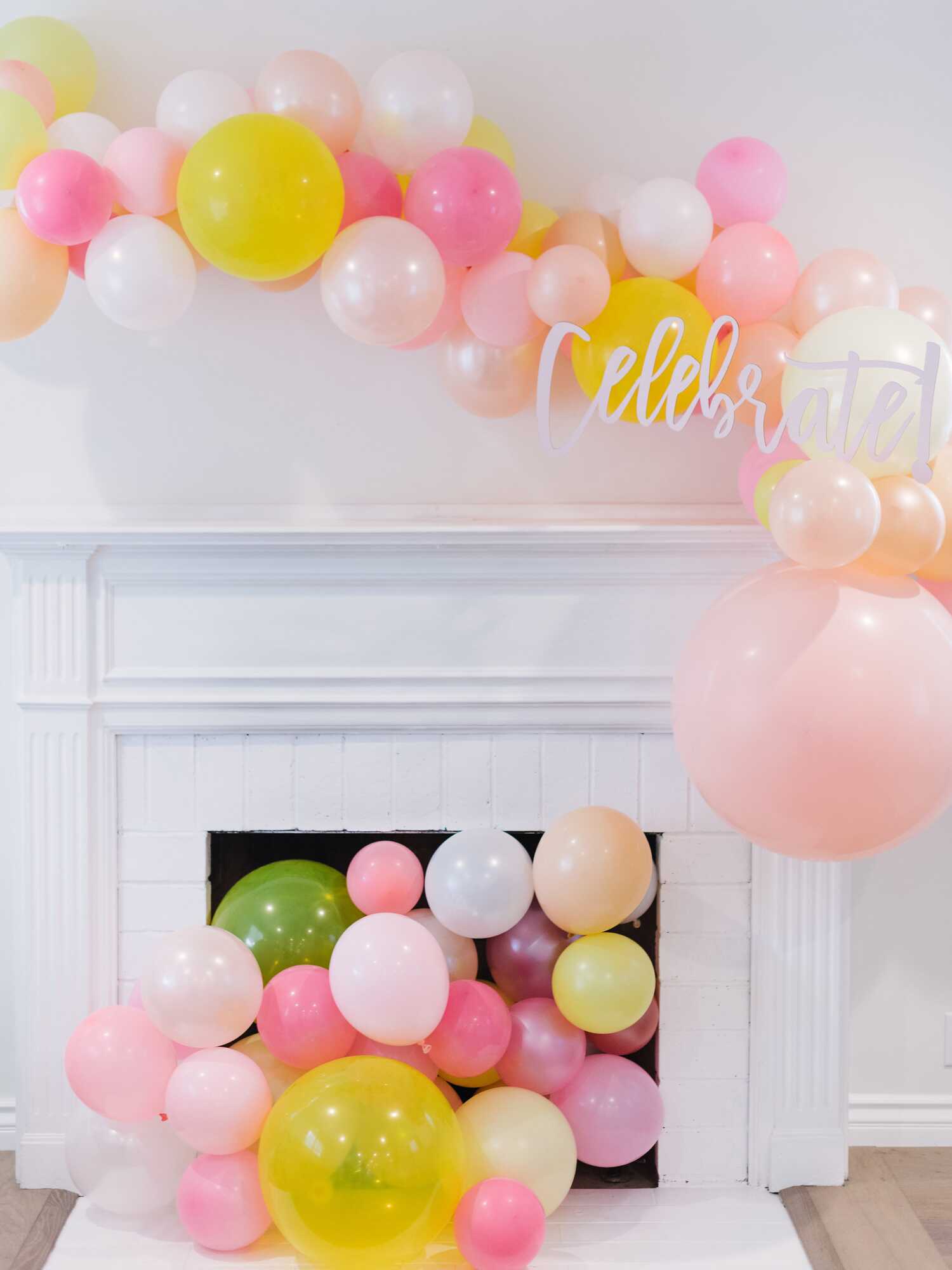 Let's say you just booked an awesome party venue, but there's a spot of torn wallpaper or a soot-stained fireplace. This simple balloon decoration idea can cover up any unwanted marks. Think: concealer, but for interior design.
Balloon creative by HoneyFitz Events
Mixing Materials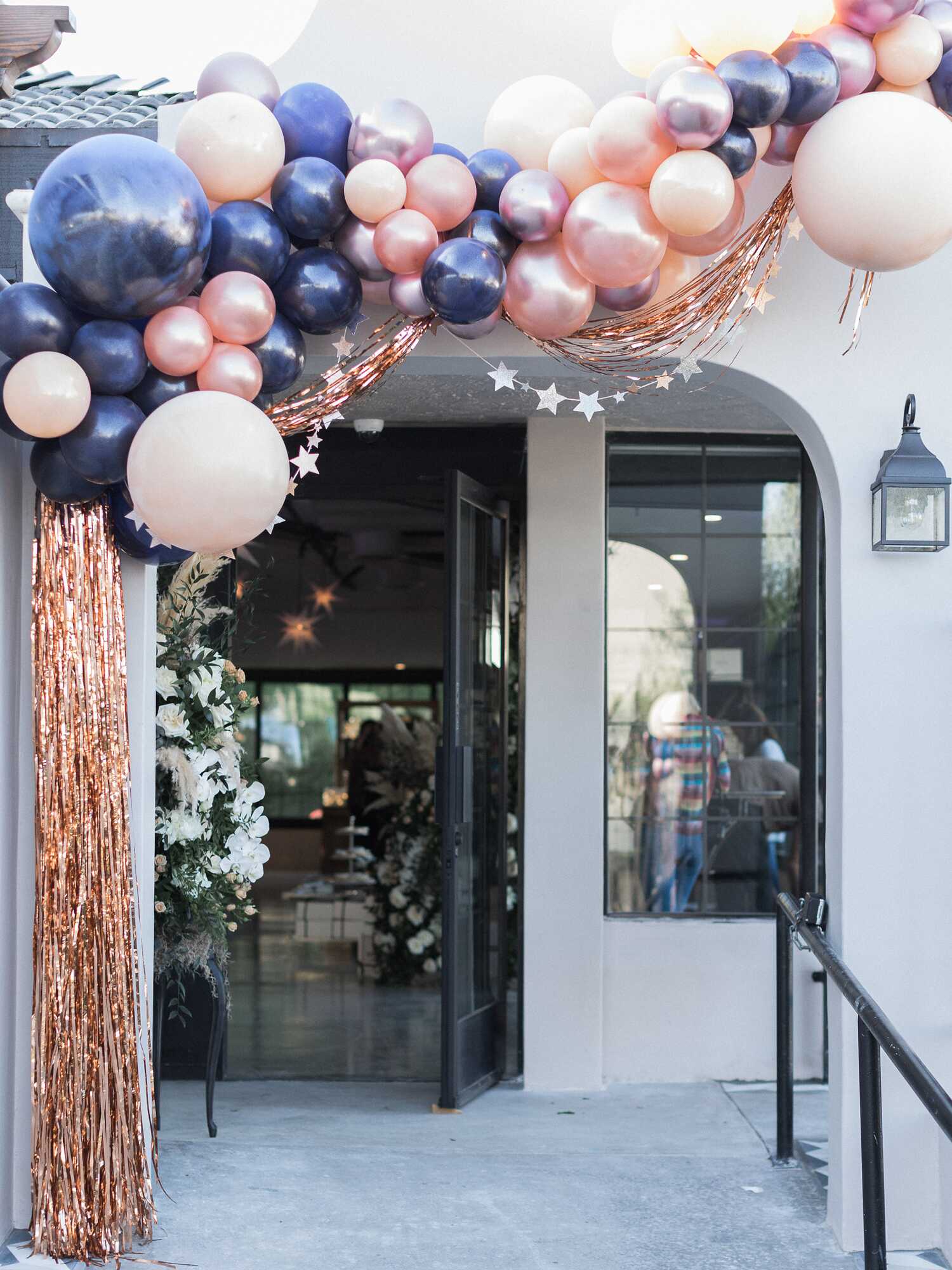 If you want a balloon garland installation, think about mixing together at least three different materials to add to its complexity. Extras like tinsel, bunting, large bead garlands will add depth and texture to the arrangement, making an already-standout element even more special.
Floor Décor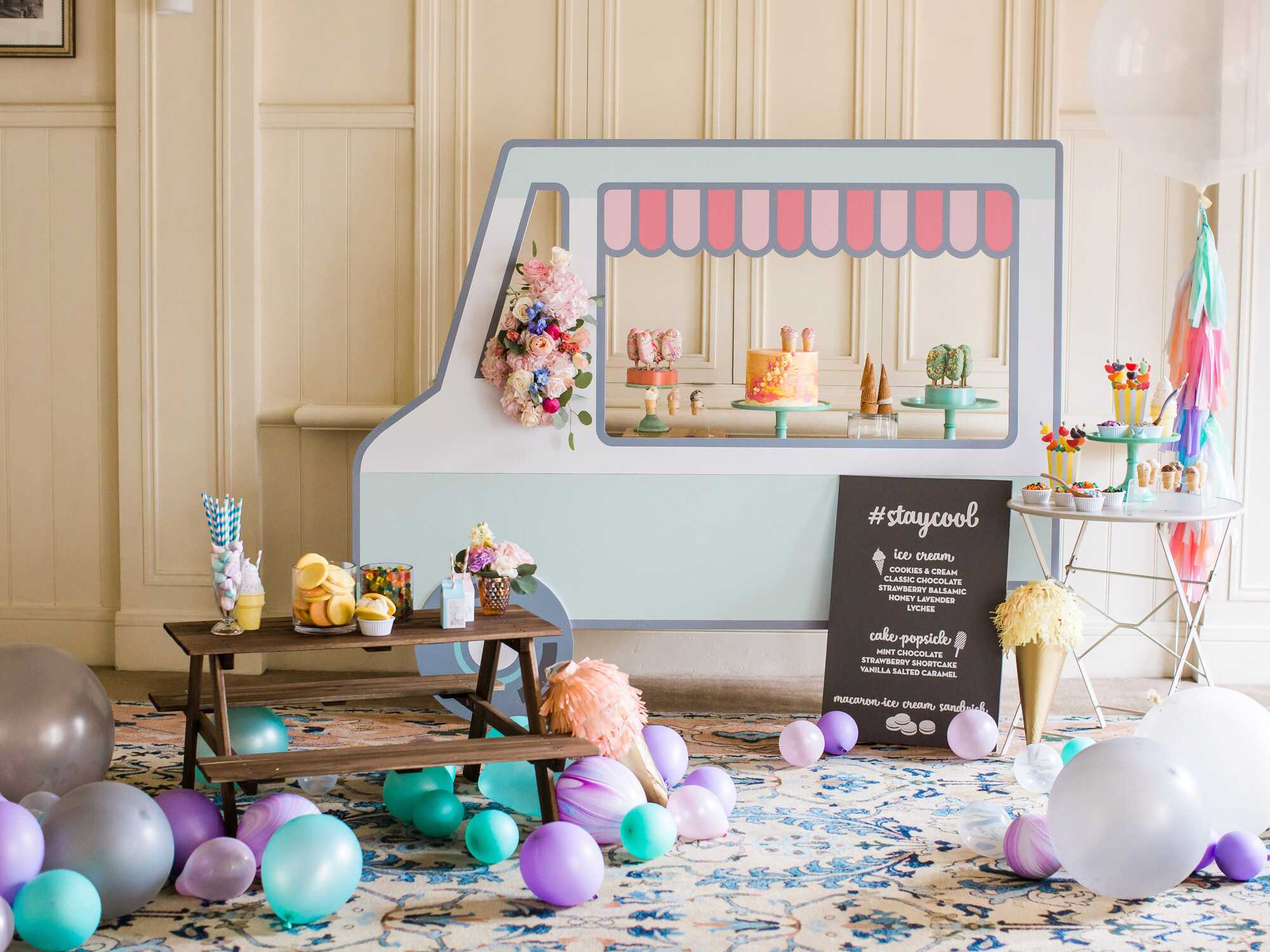 You know, you don't have to inflate balloons with helium. Balloons look just as festive when blown up and set free on the ground. For this simple balloon decoration idea, blow up different sizes and different colors and throw them to the wind.
Balloon creative by Bloominous
Balloon Ceiling Décor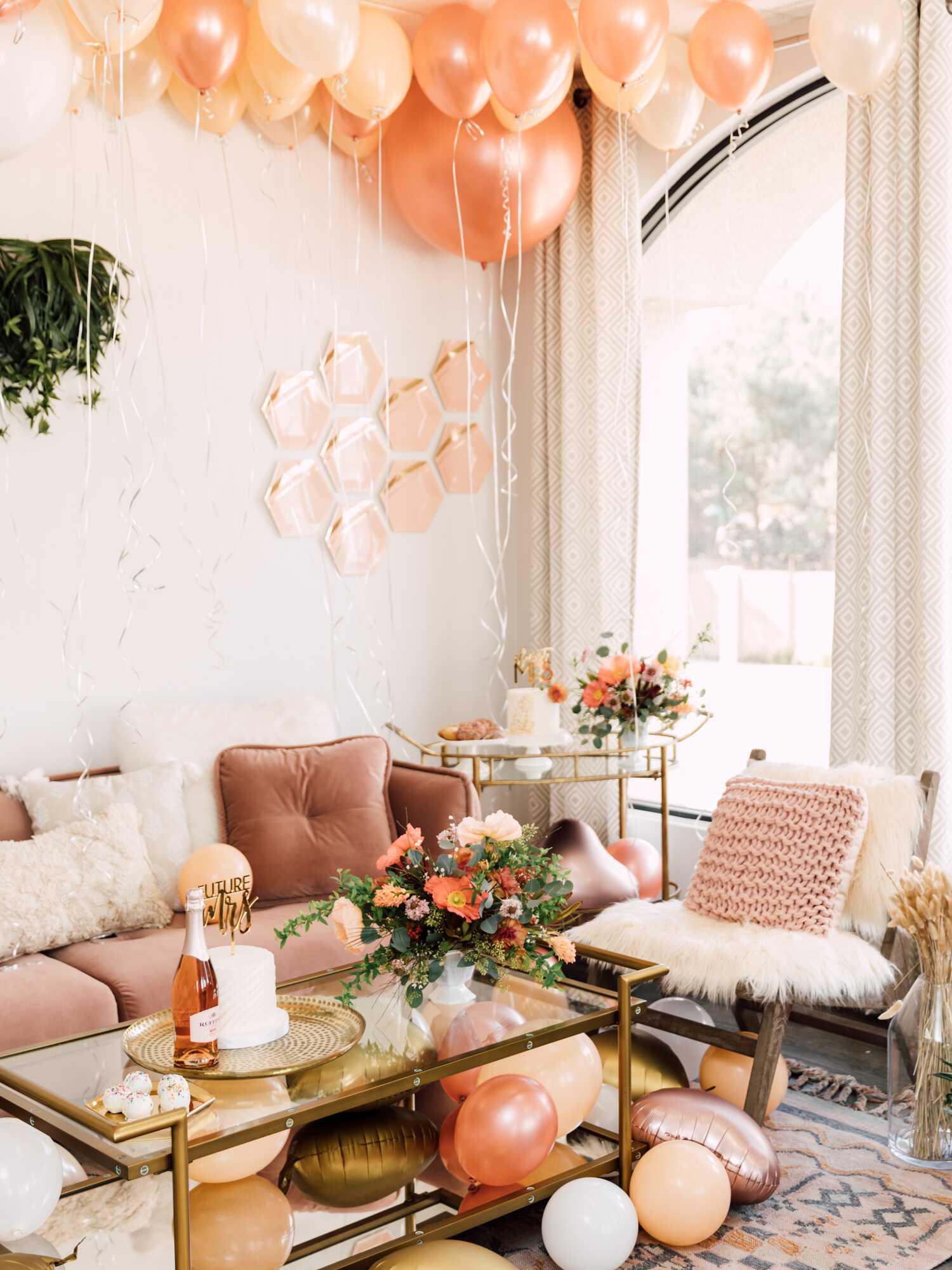 Jenny Kuhnau of Happily Ever Etched says adding balloons, fresh florals and dessert to any space makes it an instant party. And if you fill the ceiling with balloons en masse, you'll create a glamorous faux canopy effect. Play with string attachments here, you could just do single strands, or a bundle of strings on each balloon, or mix and match different materials from long strips of linen to velvet ribbons.
Are you planning to decorate your next party with balloons? Tag your Instagram photos with #thebashparties and we might feature your bash!