30 Festive and Fun Christmas Party Ideas for 2021
'Tis the season for holiday fun!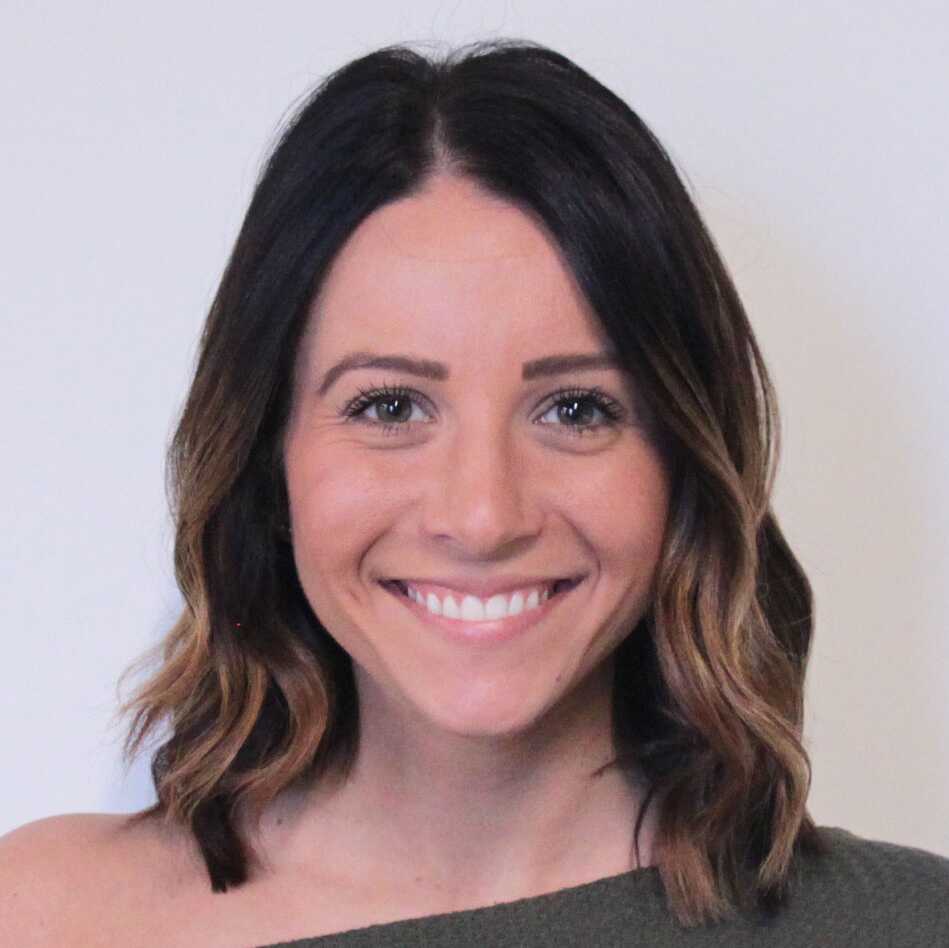 After missing out on some traditional holiday celebrations last year, it's time to make this year's special time with friends and family the best yet. From a classic Santa visit to a white elephant gift exchange, and everything in between, these Christmas party ideas will get you into the holiday spirit this year.
READ MORE:
Here are 30 different Christmas party ideas for fun and festive celebrations in 2021:
Whether it's a Chrismukkah party or an Ugly Sweater party, these Christmas party ideas for adults and kids will make sure no one is a Grinch this holiday season.

Photo: AdriaVidal/shutterstock.com
Virtual Christmas Party
Invite friends and family from near and far to celebrate with a virtual Christmas party. Set up a Zoom call or Google meet, send out an Evite, hire a virtual vendor (Santa? Christmas Carolers? A caricaturist?) for some entertainment, and don't forget a Christmas Zoom background.
Holiday Trivia
During your virtual Christmas party, host a few rounds of holiday trivia. From movies to history to sports, it's an activity that can get everyone involved.
Name That Tune
If music is more your thing, Name that Tune, a Christmas edition will be a blast. Put together a few Spotify playlists featuring a variety of Christmas and holiday hits, and get ready for a virtual Christmas activity everyone will love. 
Pro Tip: Here are 25 virtual Christmas party ideas to help you celebrate online.
Chrismukkah Party
Combine Hanukkah with Christmas and there you have it—a Chrismukkah party! It's the best of both worlds and inclusive for two special occasions. For decor, set up a tree and a menorah, use colors like white and gold and incorporate greens, reds, and blues. Create a playlist with Christmas and Hanukkah songs, and serve foods ranging from latkes and challah to eggnog and Christmas cookies.
Santa Visit
There's nothing more exciting than a visit from Old Saint Nick. Whether it's for the kids or to cue the nostalgia in adults, a Santa visit is always a great Christmas party idea. Get ready for photo ops, gift giving, and some ho ho ho's and book a Santa visit.
Friends Christmas Party Ideas
Grab your best pals and get ready to celebrate with one of these friends Christmas party ideas.

Photo: antoniodiaz/shutterstock.com
Ugly Sweater Party
Everyone loves an ugly Christmas sweater party. Invite your friends over, ugly sweaters required, host a contest for the best (ugliest) sweater, make spiked eggnog, and set up a DIY photo booth area with funny props. This Instagrammable Christmas party idea is a true crowd favorite.
Christmas Pajama Party
We also like to call it a winter informal themed party. Requirements: Christmas pajamas, a marathon of Hallmark Christmas movies, mulled wine and/or hot chocolate, and a big charcuterie board. Count us in!

Photo: Maria Rom/shutterstock.com
Cocktail Making Contest
Have everyone submit a simple (3-4 ingredients) recipe ahead of time, and have all the ingredients ready for the cocktails (or mocktails). You can also have everyone bring their own ingredients for their drinks. Buy small serving cups, and have each guest play bartender while they prepare their cocktail. Vote at the end for a winner!
Pro Tip: You can also hire a bartender to come make a variety of holiday cocktails and taste test a few to pick a favorite of the night!
Christmas Karaoke
Having a big celebration with friends? Hire a karaoke DJ and host a night of Christmas karaoke. Get ready for multiple versions of "All I Want for Christmas is You" and put Mariah Carey to the test. Serve some Christmas themed-cocktails to help with nerves, and you'll have a friends Christmas party you'll never forget.
Christmas Brunch
Brunch is always a good idea—and it's even better when it's Christmas themed. When celebrating with friends, brunch is a great alternative to a nighttime party. Head to your local brunch spot, or host it at home with a mimosa party, Christmas playlist, and muffins/bagels from a local shop. 
Company Christmas Party Ideas
It's the most wonderful time of the year to celebrate with the people you work hard with all year round. Kick it up a notch at this year's celebration with some of these company Christmas party ideas.

Photo: Monkey Business Images/shutterstock.com
Holiday Photo Booth
A photo booth at your company Christmas party is a must! Not only does it get everyone involved, the printables can double as an easy take-home party favor. Between the holiday props and silly poses, everyone will be showing off their prints around the office on Monday!
Pro Tip: Find a local photo booth vendor for a Christmas party here.
Live Music
What better way to celebrate a favorite holiday than with some live music. Whether it's a cover band or a soloist, live music is unique entertainment that every co-worker will enjoy. Request that your band or musician includes some holiday hits for an extra special touch.
White Elephant Gift Exchange
A company gift exchange is always fun, but sometimes it can be tough to find the perfect gift for a coworker. With a white elephant gift exchange, also known as a Yankee swap, you bring a gift to contribute to a common pool that everyone gets to choose from. Before you know it, your coworkers will be picking gifts, stealing from others, and having a blast. 
Pro Tip: If you're celebrating virtually this year, there is an easy online version of the white elephant gift exchange.

Photo: MichielTon/shuttertsock.com
Silent Disco
If you're having your office Christmas party at a more quiet spot, but still want a dance party, a Silent Disco is the way to go. Rent silent disco headphones from a vendor and get ready to dance the night away, without disrupting the rest of the venue. Create your own playlists, and let party goers choose based on their favorite music.
Wreath Making
Wreath making is the perfect idea for a company Christmas happy hour. Buy wreaths from a local farmers market, ornaments, holly, and other decor to add to the wreath. Set up a hot toddy bar, and get ready for an interactive company Christmas party idea that everyone will love.
Family Christmas Party Ideas
While yearly holiday traditions are a staple, you can create new memories with some of these family Christmas party ideas.

Photo: Yuganov Konstantin/shutterstock.com
Potluck
Rather than having the host handle everything, a family potluck will be a fun twist on your classic holiday foods. Have everyone bring their favorite Christmas appetizer, side, or dessert to add to the main Christmas dishes.
Cookie Swap
At any Christmas party, cookies are a necessity! Have guests make dozens of their favorite Christmas cookie (depending on how many guests at the party), and swap. This way, each guest goes home with a variety of Christmas treats. Use a Google form or some kind of sign up sheet beforehand to avoid any duplicates.

Photo: lesyamik/shutterstock.com
Gingerbread House Decorating
You're never too old to decorate a gingerbread house! Grab some gingerbread house kits (or if you're really feeling ambitious, bake your own), icing, and candies, and set up a big table for everyone to sit around. Guests of all ages will enjoy this family Christmas party activity.
Movie Marathon
From Hallmark movies to Christmas classics, there's no short supply for a movie marathon. Have everyone wear their pajamas, make popcorn, and get ready for a relaxing day watching all of your favorite Christmas movies. 
Gift Exchange
A gift exchange is a great way to get all family members involved in the gifting. Have everyone draw a name ahead of time so that everyone gets a gift. Set a budget and chat with your gift buddy about what they may want for Christmas this year. Older guests will feel like a kid again!
Kids Christmas Party Ideas
If a celebration for the little ones is on your agenda, then these kids Christmas party ideas will do the trick.

Photo: Katerina Morozova/shutterstock.com
Christmas Crafts
When it comes to a kids party, crafts always come to mind. Whether it's Christmas characters made out of toilet paper rolls and construction paper (pictured above) or some traditional paper snowflakes, a Christmas craft is always a hit with the kids.
Scavenger Hunt
Put together a Christmas scavenger hunt with this printable template. The kids will be entertained for a good amount of time while bonding with friends and family. 

Photo: Anastasia_Panait/shutterstock.com
Cookie Decorating
What's better than cookies and frosting?! Make sugar cookies in different shapes, have frosting ready in different colors, and a variety of sprinkles and you're good to go. The kids will love to decorate and then eat their cookie creations.
Toy Drive
'Tis the season of giving. Teach the children what that's all about, by organizing a small toy drive or find one within your local community. Have each little guest bring a wrapped gift, talk to them about the charity you're donating to, and drop the gifts off together.
Christmas Party Food Ideas
Try one of these Christmas party food ideas with your traditional holiday bites. For 2021, it's all about the DIY bars.
Hot Chocolate Bar
Make a large batch of hot chocolate in a crock pot to keep it hot throughout the party. Set up Christmas mugs or holiday throwaway hot cups, add marshmallows, candy canes, chocolate chips, and more. Looking for a boozy option? Have Baileys, Kahlua, and Brandy available for the adults.
Cookie Bar
Rather than waiting for dessert, have cookies on display and available throughout the Christmas party. These will be a perfect addition to the hot chocolate bar too!
Egg Nog Bar
You can always serve traditional eggnog, however this year we're seeing an oat milk eggnog version too. Add Brandy, dark rum, or cognac if you're feeling festive and don't forget to top it off with some fresh ground nutmeg.
Outdoor Christmas Party Ideas
Whether you're in a warmer climate or feeling the true winter weather, these outdoor Christmas party ideas will be fun for all.
Christmas Caroling
The perfect activity for an outdoor Christmas party is, of course, Christmas carolling. Grab your friends and family and get ready to sing your hearts out to Joy to the World, Deck the Halls, and We wish you a Merry Christmas.
Pro Tip: You can also hire Christmas carolers to serenade your outdoor Christmas party or help you sing along.
Pet Christmas Party
If you're hosting an outdoor Christmas party, a Pet Christmas is the way to go. Have everyone bring their pet (Christmas sweaters optional), have holiday treats available, and don't forget to take lots of pictures. 
Decorate a Christmas Tree
Find a tree (or trees!) in the backyard, ask guests to bring some different ornaments and decorations, and prepare to transform the area into a holiday winter wonderland. It doesn't have to be an official Christmas tree, just the decorating alone will get you into the Christmas spirit.
Find more Christmas party ideas and inspiration here on The Bash.