Sprinkle Some Joy With These Donut Party Ideas
These donut party ideas are so sweet.
Mary-Anne Desai
Contributor
Get ready to celebrate with one of your favorite sweet treats—donuts! You can scream, shout, and go completely nuts because all of the donut party ideas you need are right here. These delicious desserts can be the highlight of your birthday party, baby or bridal shower, kids' party and more. 
Whether you adore your local donut store or find yourself baking them at home, donuts can be a fantastic addition to any soirée. From vibrant decorations to incredible entertainment, and of course the food, everything you need for a donut themed party is right here on The Bash. 
Here are some of "a-glazing" donut party ideas: 
A Donut Inspired Venue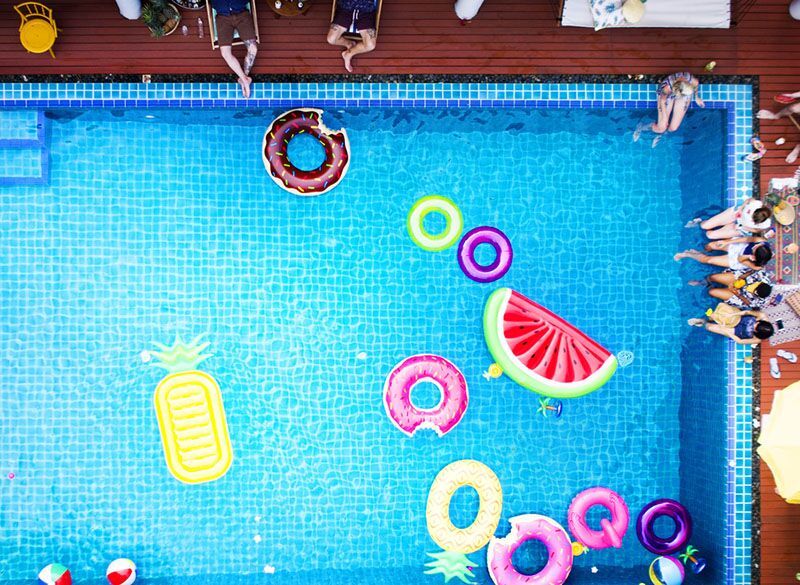 Photo: Rawpixel.com/shutterstock.com
Poolside 
Whether you have a pool at home or found a cute poolside patio by your favorite resort, a poolside area is excellent for donut parties because of the space and flexibility. With a pool at your disposal, you can add giant props and decorations, like large pool floaties. If you don't have a pool nearby, you can find blow-up pools that can create a cool and groovy setting in your backyard for your special day. The bigger the swimming pool, the better! 
Diner
From the 50s to the 60s, diners were classic event venues, and they are still filled with history and a fun, lively atmosphere. Besides their unique decor and super cool booths, diners are ready to host your event with long tables, retro chairs, and, as a bonus, delicious hot food. These chic establishments are often located in the heart of the city and can have plenty of parking spaces for you and all your friends. 
DJ
Whether you love the sound of a techno track or you're looking for your favorite popstar playlist, a DJ can help you with all your music and dance needs. They can perform songs from TOP 40 artists like Taylor Swift, Ed Sheeran, Beyoncé, Drake, and Michael Jackson. These professionals can also bring along spectacular sound systems, neon lighting, personalized monograms, and a giant disco ball to tie your entire event together. 
Decorate Your Own Donut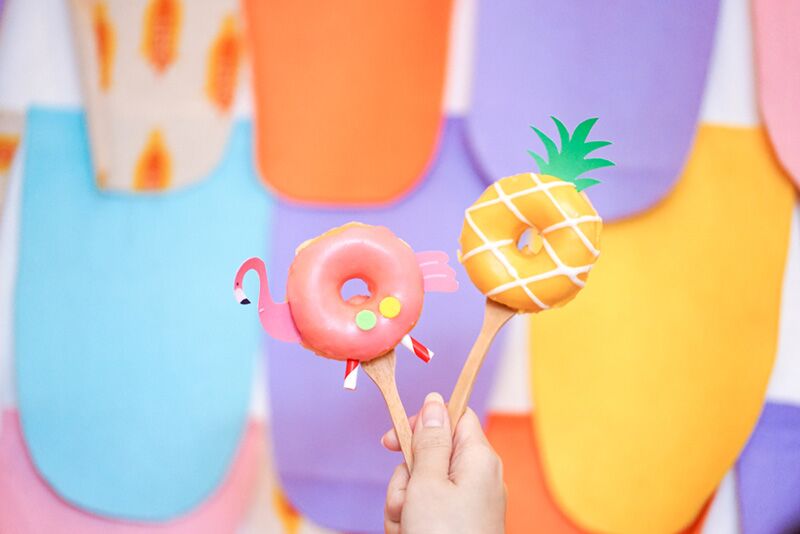 Photo: enchanted_fairy/shutterstock.com
For all the baker fans, you can surprise them with a kitchen station and lots of fun ingredients. Your station can be surrounded by baking equipment for you and your guests to use. Though they won't be making the donuts from scratch, they can find their favorite apron and have fun decorating each freshly-made dessert. You can also create a competition to see who can make the most dazzling dessert of them all! 
Donut Checkers
Everyone loves a game of checkers, but have you tried edible checkers? That's right; you can create a game where everyone's a winner! Starting with a large checkers board with your favorite colors. You and your friend can pick a colored donut set, like pink, or blue, and place your matching donuts on the board. 
Once your board is ready, it's time to play. Every time you capture your opponent's dessert, it's yours to eat! The person with the most donuts standing wins!
Mobile Bartender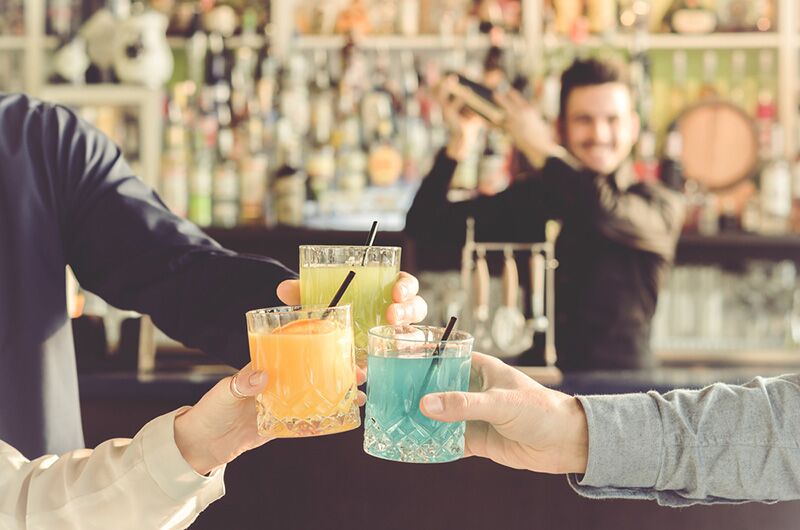 Photo: DavideAngelini/shutterstock.com
After a dip in the pool or a game of Connect Four, you might be a little thirsty for a chilled, juicy drink. With a mobile bar service, you and your friends can enjoy your party and have a variety of drinks to choose from. These professionals can either set up a mobile truck at your venue or create a custom bar in your private event space. They can also walk around serving drinks while you sit and relax. 
Connect (4) Donut
Have your guests put a spin on Connect Four with a dozen donuts. You can create your own Connect Four game, but instead of using large coins, your donuts will be the objects to beat. If you're not sure how to play, the goal is to get four of the same colors in a row before your opponent does. 
By taking chances one by one, you can block your opponent and build your own connection with donuts at the same time. The person with all four is crowned the winner! 
Donut Pool Floats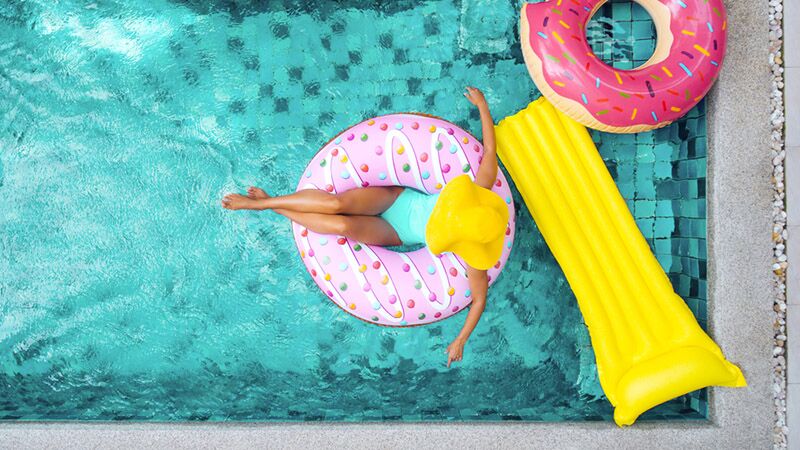 Photo: Alena Ozerova/shutterstock.com
Round and lots of fun, inner tubes are luxurious swim floats that you and your friends can use to relax at your party. These floating rings come in various sizes and colors and resemble giant donuts! You can pump them up for all your guests to use in the pool or as DIY donut balloon decor. 
Dangling Donuts
Do you like creating your own party decorations? With a piece of string or shimmering tape, you can create dangling donut party decorations for your indoor event. You'll need to print pictures of as many donuts as you'd like and poke a neat hole in the center or above. Once you've added each piece of string to each paper dessert, you can hang these treats at your front door, hallway, or above your food table.
DIY Donut Wall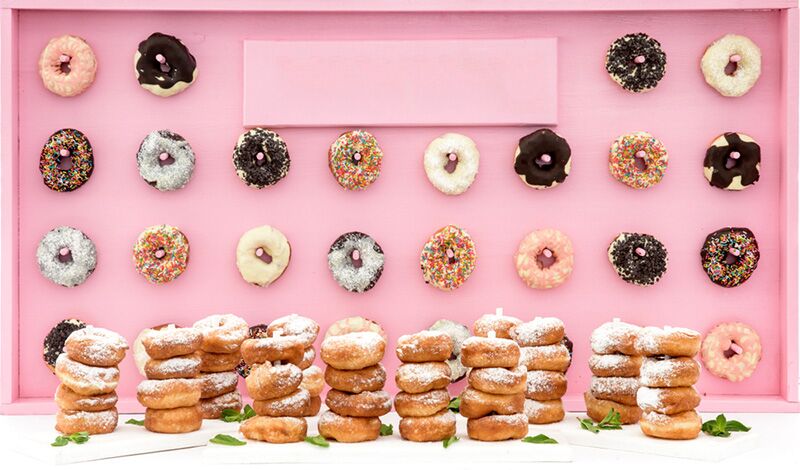 Photo: photokirov/shutterstock.com
Ever heard of an elegant champagne wall? Well, it's time to turn your boring shelf into a dream come true with a selection of dazzling donuts. Though this large wall won't have any sparkling beverages on it, it will have a variety of your favorite flavored donuts on display, like strawberry and chocolate. 
These walls can be brightly lit with LED lights, a large sign, and a vivid backdrop. The best spot to place these chic and tasty displays is right behind your big bar or buffet. Have guests take a donut off the wall on their way home as a party favor.
Donut Cushions
Have a couch or chair that's dull and lacks donuts? You can use a few comfy cushions in donut shapes to make each seated area colorful and delicious. Big or small, these pillows can be round or rectangular with rainbow sprinkles dotted on the top. If you don't have space for these comfy accessories, you can create chairs out of them and make a mini donut area. 
Neon Lights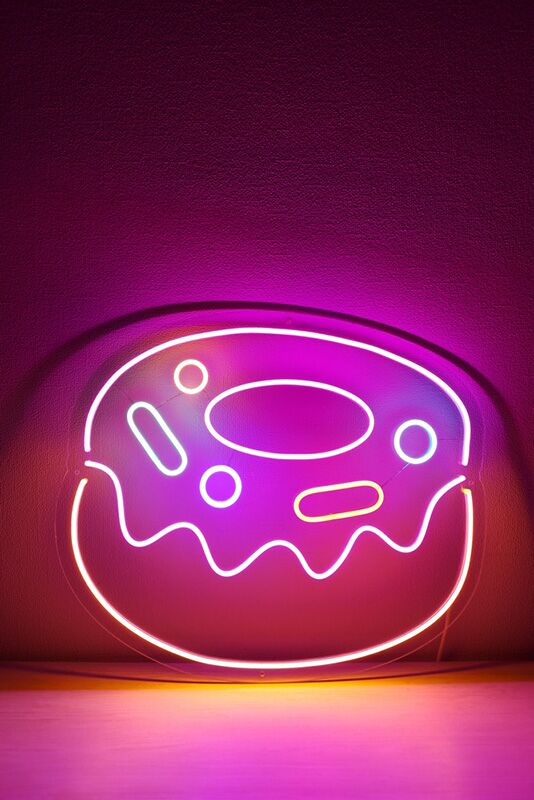 Photo: Iana Surman/shutterstock.com
Transport your friends and family to a donut disco with neon lights at every corner of your special event. Whether you have an indoor or outdoor space, your spacious venue can glow with all your favorite colors. If you want to add to this donut party idea, you can set up a couple of neon lights with funny phrases and images of—you guessed it—donuts!
Donut Party Food Ideas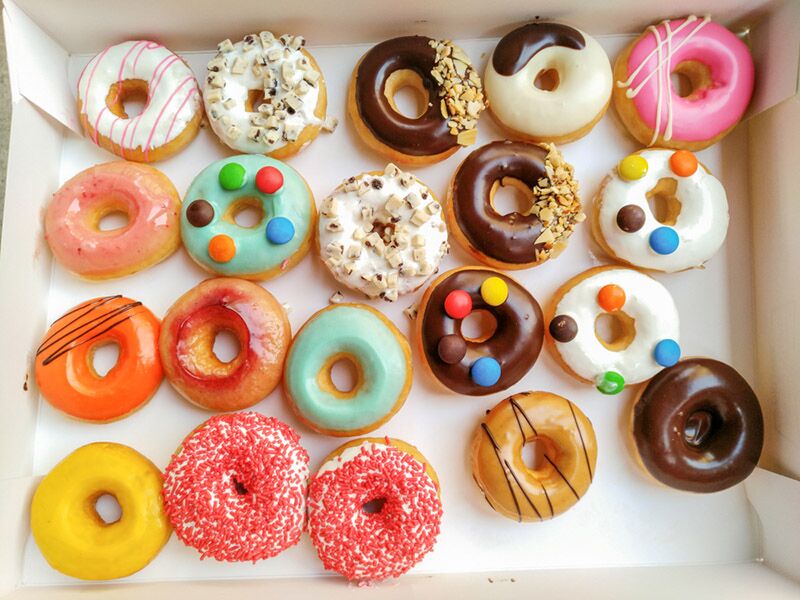 Photo: Pairach Ch/shutterstock.com
Mini Donuts
The only thing better than giant donuts is mini donuts. These super adorable desserts can make your guest's heart melt. They can also be assorted and displayed in a donut fountain. You can pick between glazed, sugar, powdered, crumb, or cake donuts. 
You can also decorate these creations with rainbow sprinkles for a magical, colorful touch. If you're feeling a bit adventurous, add a soft filling to your mini delights with sweet jelly or melted chocolate.
Onion Rings
Since you're going to be filled up with lots of sugar and sweets, you can add to your donut party with a tray of delicious onion rings. Fried and battered, these appetizers can be dipped into your favorite sauce, like garlic dip, barbecue, and even sriracha. You should also keep in mind that onion rings are best served when they're hot and crispy. 
Calamari Rings
If you love the shape of a yummy donut, you'll be surprised by how the world is actually filled with circular foods, like calamari rings. Most delicious with a touch of lemon juice, calamari can be a fabulous starter or main meal for your guests. This tasty fish snack may be served hot and cooked to perfection with a side of salty fries or a traditional Greek salad. 
Donut Party Drink Ideas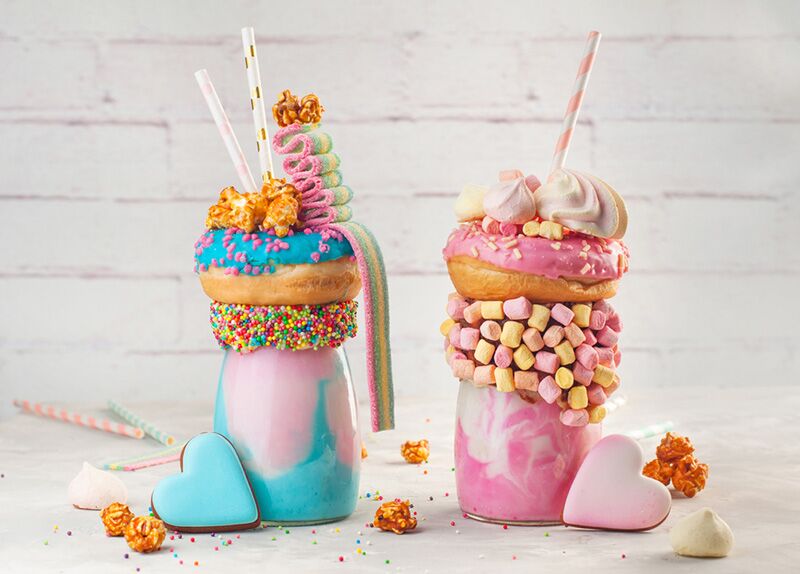 Photo: Lithiumphoto/shutterstock.com
Milkshakes
Frothy and creamy, milkshakes are a popular dairy drink that goes well with any dough delight. Whether you have a milkshake machine at home or not, you can relax by ordering a dozen or more milkshakes from your local caterer. While these delicious drinks are usually made out of a lot of milk, you can try a couple of lactose-free options to surprise your guests. You and your friends can try these drinks with almond milk, soy, coconut, and other sweet and fresh alternatives. 
Frappuccinos 
Foamy and full of strong coffee, frappuccinos aren't just a drink to post on your Instagram, but they're also a great drink to dunk all kinds of donuts in. These beverages are a popular substitute for summer or spring parties, when hot drinks aren't as ideal. To create a custom frappuccino, you can add your favorite syrups, like chocolate, hazelnut, strawberry, and caramel. You and your guests could also add some whipped cream and even some cool sprinkles to make your frappuccino fabulous and fun. 
Donut Cocktail
We know what you're thinking, donuts and cocktails together? Let's just say that donut cocktails are out of this world! Cake-flavored with a hint of vanilla liqueur, these cocktails can be the dessert you've always wanted. 
If you're making these alcoholic beverages at home, you can add a touch of whiskey, bourbon, and a little simple syrup. Once your drink is mixed together, you can decorate it with chocolate or a glazed finish. 
Find more party ideas and inspiration here on The Bash.