15 Tips for a Successful Tailgate Party
We've gathered tips and tricks to help you prepare for the ultimate tailgate experience. Check it out!
Brittany Barber
Contributor
Whether it's your first or twelfth time at a tailgate party, you'll want to look at our tailgating guide to make sure you have everything you need on the day of the big game. With all the excitement of the football season, it can be easy to forget small (but crucial) things, like napkins, hand sanitizer, and bottle openers.
From safe food handling to hiring a bartender to sling back those bloody marys — we've got 15 tailgating tips that will ensure a successful pre-game party. Read on for how to prepare for this season's tailgate party.
READ MORE:
Here are 15 tailgating tips to prepare for a successful tailgate party: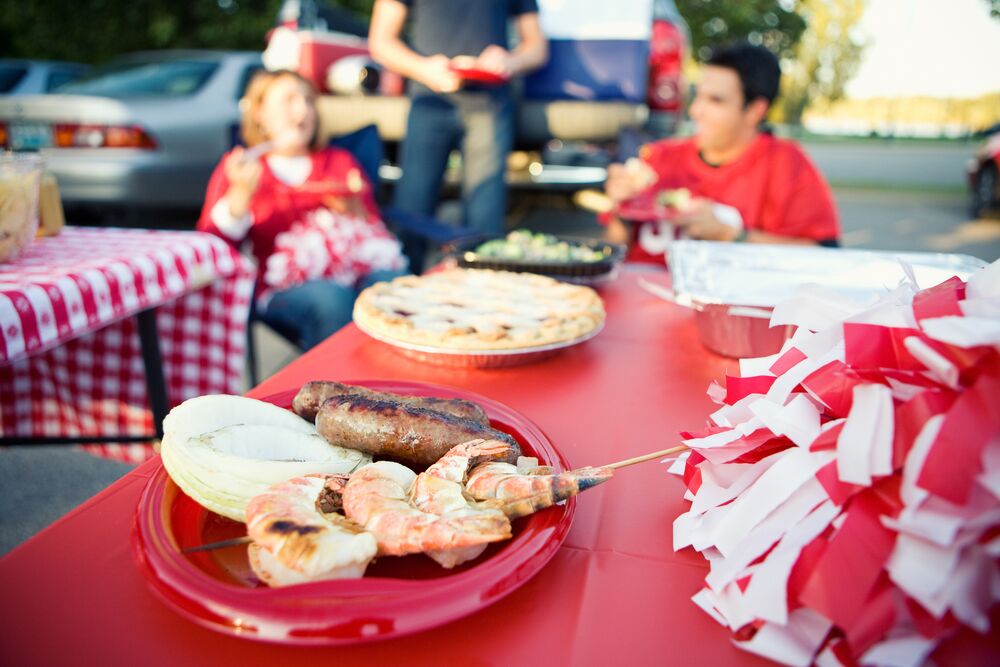 Photo: Sean Locke Photography/shutterstock.com
Research
The very first thing you need to do when planning your tailgate party is to make sure it's even allowed. Some venues and stadiums won't allow you to tailgate in their parking lots, so keep that in mind before you get carried away with planning.
If it is allowed, you'll want to check the stadium's open container and open flame policies — to make sure you can actually bring your awesome tailgate BBQ setup! Make sure to check the weather too, in case you need to bring a few umbrellas!
Schedule
Once you've done your research, you're going to want to know what time gates open — and what time you want to be situated in your seats for the game. Plan to arrive early. Like, 4 hours early. This will give you plenty of time to find your tailgating spot, heat up the grill, and get a few beers in your fellow football tailgaters. (And clean up properly before the game starts.)
Invitations
Research? Check. Schedule? Check. Now, it's time to send out invitations to all your tailgating pals. Be sure to include arrival times, food and drink responsibilities, and how to find each other once y'all arrive. We suggest tying up a big, brightly colored helium balloon to your trunk — with a long enough ribbon so your friends and family can actually see it. Otherwise, drop a pin of your exact location, or just meet everyone at the entrance and find a spot together.
Light the Grill ASAP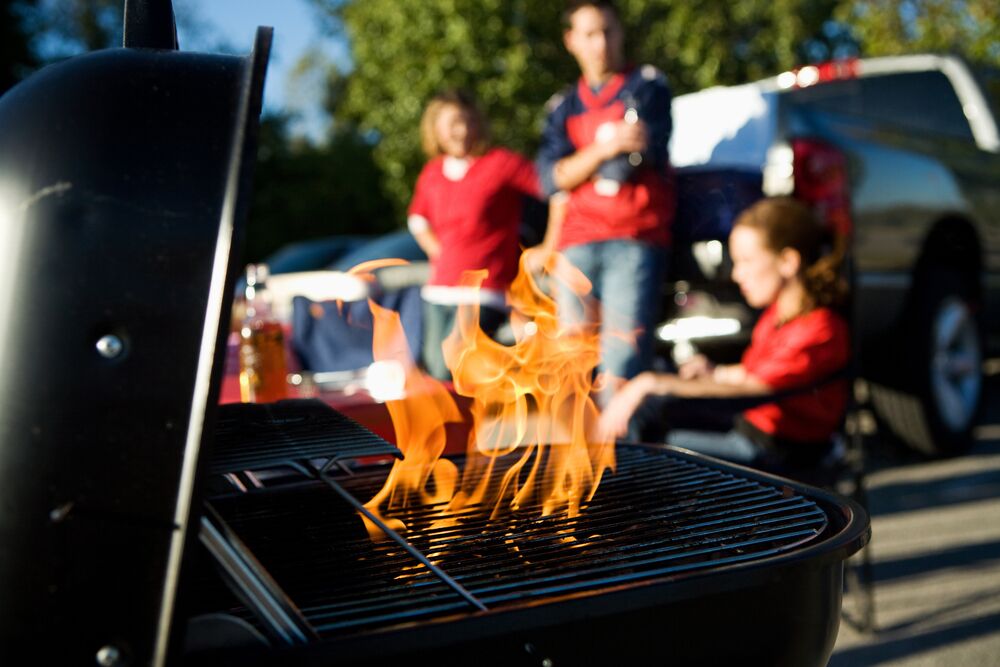 Photo: Sean Locke Photography/Shutterstock.com
The moment you find your spot, the first thing you'll want to do is heat up your grill. Charcoal can take a while to get hot, so get it going ASAP so you have time to cook, eat, and let it cool down before the game starts.
Designated Drivers
There's almost always drinking at a tailgate, so it's super important to make sure a few of your friends stay sober so they can drive everyone back home after the game. Ask your friends to volunteer, or work out a rotation system to make sure everyone plays fair!
Tailgate Drinks
Pack your coolers full of canned beers and other beverages — and make sure to bring plenty of water so people stay hydrated! Avoid bringing any glass, or try serving whatever it is out in plastic cups.
A bloody mary bar is a tailgating staple, especially if you want to up the ante from beer and other canned drinks. Set up a separate station to act as a bar, or even consider hiring a bartender to help things run smoothly.
Wondering how to make the best bloody mary? Check out this delicious recipe from Foodie Crush! Don't forget the pickles.
Delegate Food Responsibilities
Unless you want everyone to bring chips and salsa, it's best to delegate food responsibilities to everyone who's joining the tailgate. This will guarantee enough food, and plenty of assortment.
Speaking of Food...
If you're wondering about what kinds of tailgating recipes to prepare for the tailgate party, consider easy-to-eat finger foods, individual servings of chilli or soup, pre-made snack boxes with chips and candy, and of course, burgers, sausages, and skewers (and their veggie counterparts). Take advantage of Tupperware, thermoses, paper bags, and reusable plastic plates and cutlery to use for eating!
Safe Food Handling
All this talk of food brings us to the key point of making sure your tailgating food is handled safely. This means making sure raw meat stays cold and securely packed to avoid cross-contamination, as well as paying attention to how long cooked food stays out.
Try to only grill what will be eaten immediately, because if it sits out too long (even if it's just an hour or 2) — it might not be safe to eat and will have to be thrown out.
Checklist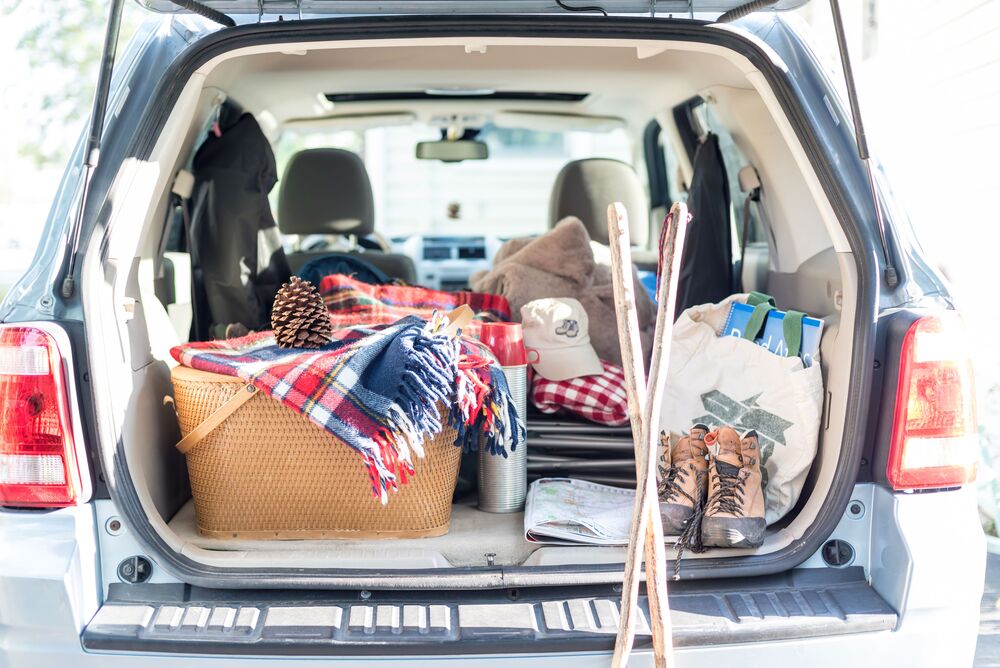 Photo: Kristen Prahl/Shutterstock.com
It can be easy to forget the small stuff you'll need at a tailgate party — so we've started a checklist for you to look over before heading out. Make sure you've got:
Extra ice - It never hurts to top up coolers, especially if it's hot out.
Sunscreen - Even if it's cool outside, make sure you've got sunscreen handy in case the sun comes out and stays out!
Bug spray - If the game is a little later in the evening, then you're definitely going to want to stock up on bug spray. 
Garbage and recycling bags - Make sure you don't leave any trash behind. Keep bags handy and in sight, and make sure to differentiate between what's garbage and what's recycling!
Napkins - Finger foods sometimes means messy foods. 
Hand sanitizer - Keep your hands clean, people!
Collapsable seating - Bring a few extra foldable chairs with you, in case anyone gets tired. 
Blankets - It might get chilly, so better safe than sorry!
A separate cooler for raw meat - So you're not reaching past bloody bags when you want a beer.
Plastic cups - In case beer bottles are a no-go. 
Frozen water bottles - To use as extra ice packs at first, then for hydration once they melt.
A tub for used dishes, Tupperware, and utensils - So you don't have a giant mess in your car.
A metal bucket for glowing coals - Just in case the grill's still a little hot by the time you have to get to your seats.
Bottle opener - This one seems like a no-brainer, but I can't count how many times we've forgotten to bring a bottle opener. Even if you don't think you'll need one, pack one just in case!
Hot sauce - Because how could you not bring a bottle or two?
Decorate
Whoever you're cheering for, make sure to deck out your vehicle with your team's merch! Banners, streamers, and team colors are always appreciated at the pre-game tailgate party.
Dress for the Occasion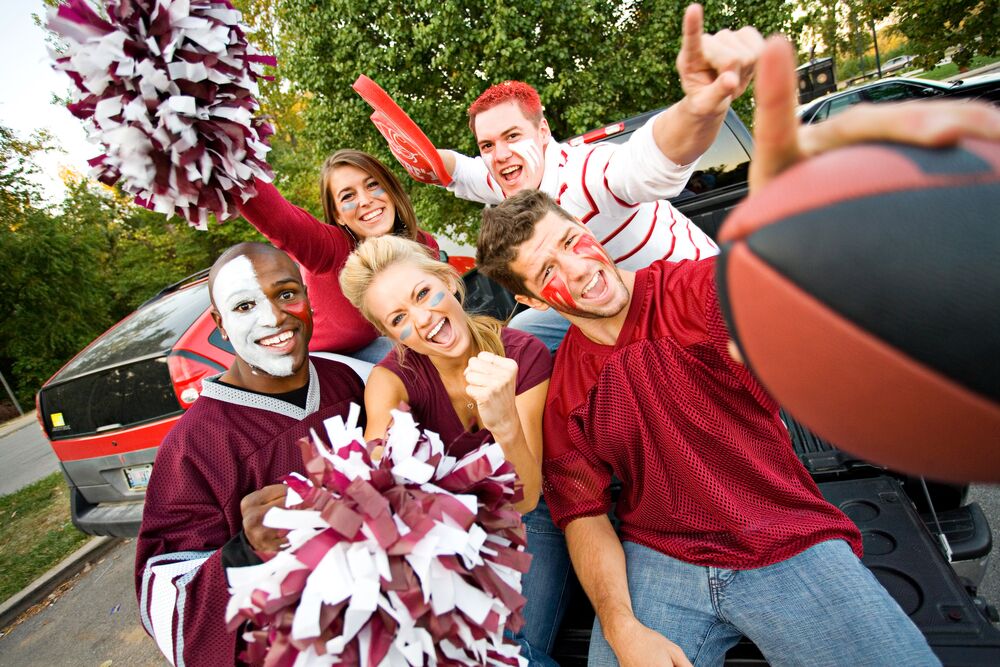 Photo: Sean Locke Photography/Shutterstock.com
Along with decorating, make sure you're wearing a jersey, or at least an outfit that coincides with your team's colors. Keep the weather in mind too — there's nothing worse than being caught in the rain at a tailgate without the proper attire.
Make sure to get your face paint on too! Consider even hiring a face-painter to join in on the festivities and paint your fellow tailgaters faces!
Tailgating Games
If you're a tailgating pro and all of the above seems like a breeze, bring a lawn game or two that you can play! Games like Cornhole, Bocce Ball, or even beer pong (if you're willing to bring an extra table).
Along with games, consider other types of entertainment — like a caricaturist or a balloon twister!
Take Photos
Make sure to commemorate the event with lots of photos! If you really want to make sure there are great photos to look back on, consider hiring a photographer — or even rent a photo booth for the duration of your tailgate party!
Clean Up
Make sure you leave the space the way you found it. There's nothing worse than a trashy clean up job! Pack up all of your garbage and recycling and put it into your trunks before heading to your seats. Your conscience will (probably) thank you, or at least you'll avoid a fine.
Enjoy the Big Game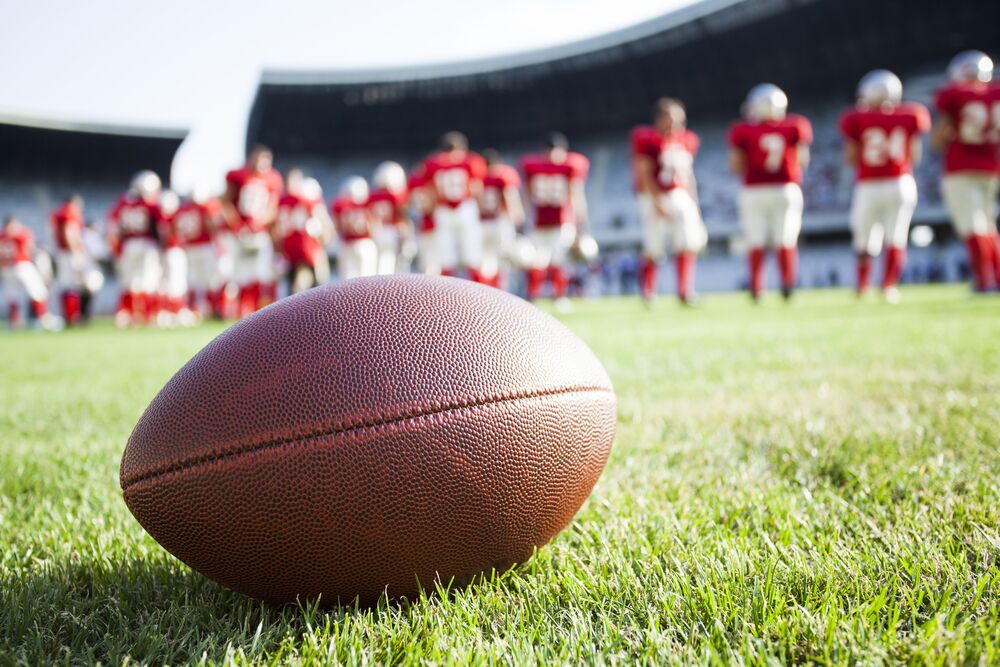 Photo: Melinda Nagy/Shutterstock.com
Last but not least, don't stress about it. You're tailgating to have fun on game day after all! Once it's all said and done, sit back and enjoy the football game.
Check out more football party inspiration on The Bash!
About Brittany Barber
Brittany Barber, lover of books, dogs and romance, graduated from Bishop's University with a Communications and Theatre degree. After spending some time working abroad in the theatre world, she is now a freelance writer covering a range of lifestyle topics including wedding and event planning for The Bash, WeddingWire, 2life and Fluttr.