The Top Kids' Party Trends for 2020
Sorry moms and dads, sleepovers aren't going anywhere.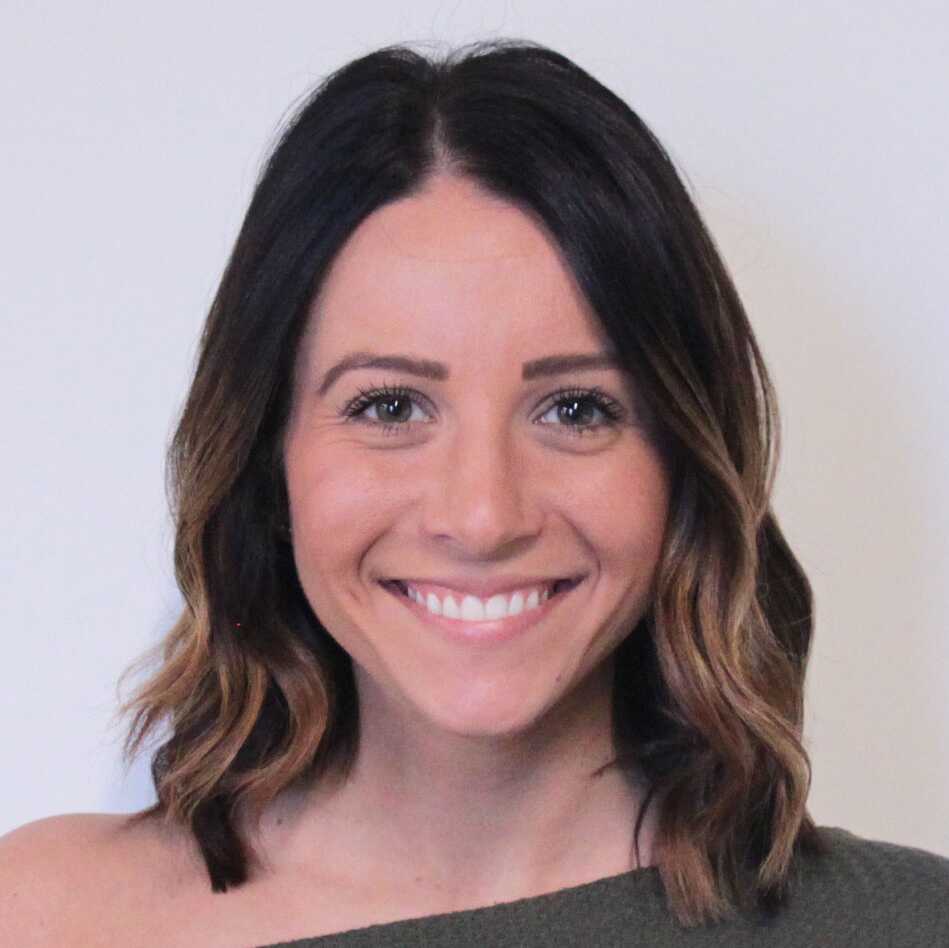 With a new decade officially here, professionals from the party planning industry have given us an inside scoop into the trends we should keep in mind for kids parties this year! From nostalgic sleepovers to custom signs and creative activities, here's what you should keep top of mind while planning your next kids' party. 
Most Popular Trend for 2020: Glamping
Photo Credit: Volvoreta
Cue the nostalgia! A kids' party trend that's been around for decades, this year, you'll see this popular parrty get a glamourous face lift that will ensure the sleepover craze will be around for years to come. "Sleepover parties are always popular, but these days you can take it up a notch and do some fabulous glamping parties. There are various companies that do it now, they come to your home/venue and set up teepees with lights, pillows, rugs and all you need for a the perfect glamp party. Little ones and tweens alike love these!" –Erika De La Teja, One Social Design
Planner: Doña Prudencia
Theme Trend for 2020: Superheroes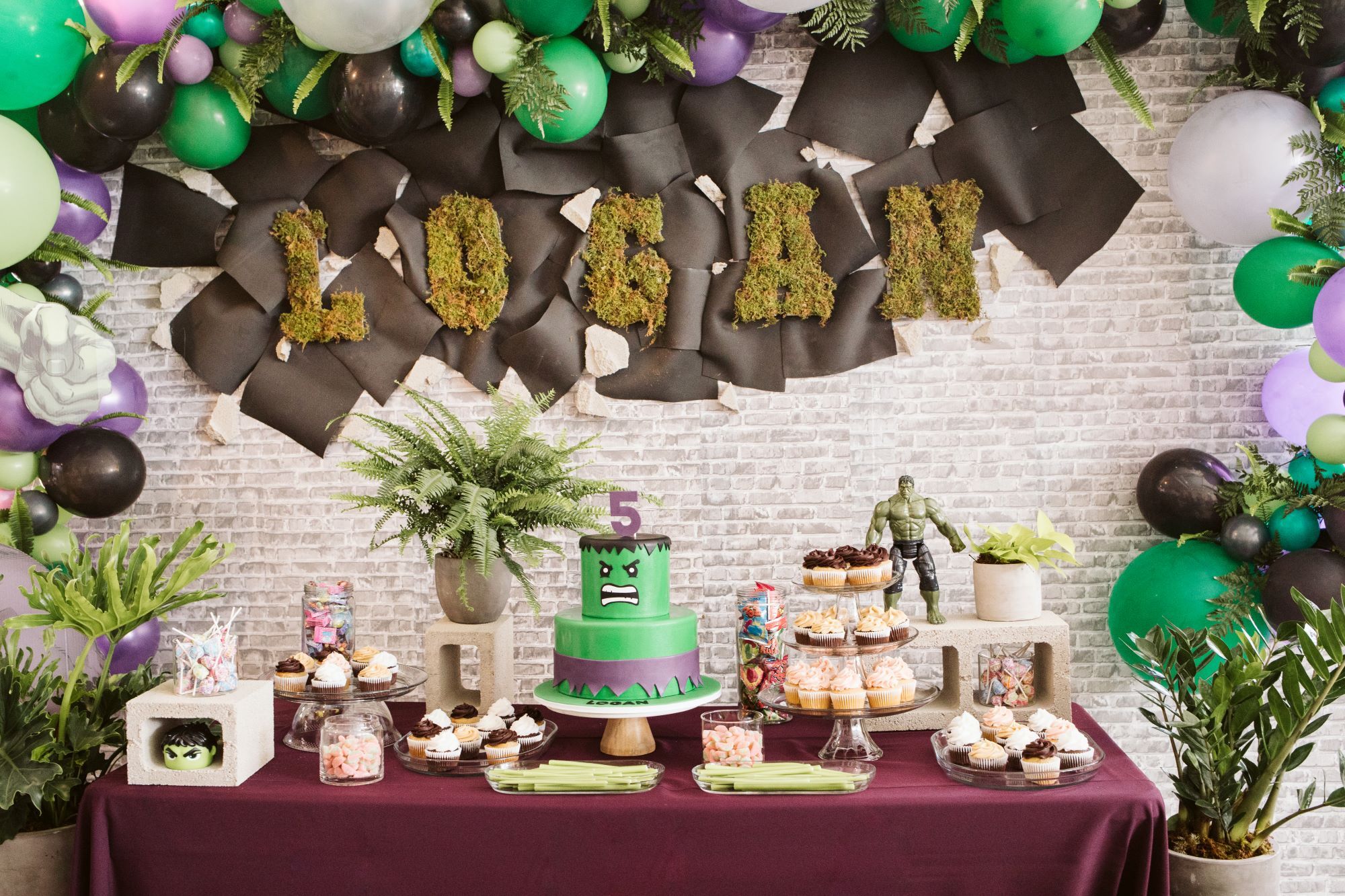 Photo Credit: La Petite Photo
Superhero themed parties always reign supreme every year! With cinematic universes such as DC and Marvel taking over the big screen, it's no doubt the little ones want to feel like their favorite superhero for the day! 

Planner: Skybox Event Productions
Food Trend for 2020: Food Carts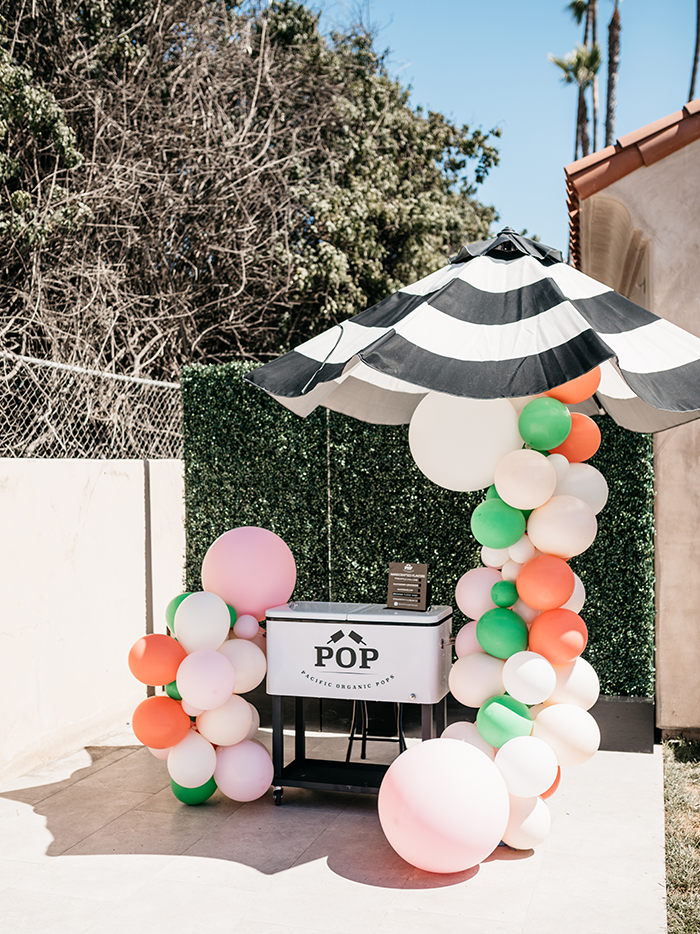 Photo Credit: Nola Fontanez Photography
Not only are these types of treats easily accessible, creative and customized, food cart goodies are enjoyable for all party goers (adult guests included!). "Another big trend for kid parties are food cart vendors. Anything from cotton candy, custom dipped popsicles, churros, milkshakes and the list goes on and on. They can be customized with signage on the carts and also on the edible items themselves. These dessert carts are great for large parties because you don't have to worry about a huge dessert table. Just the cake and make a few small bites for your photo ops and let the vendors take care of guests." –Erika De La Teja, One Social Design
Popsicle Cart: Pacific Organic Pops
Balloon: Gaby's Balloon Décor
Party Trend for 2020: Activities Galore!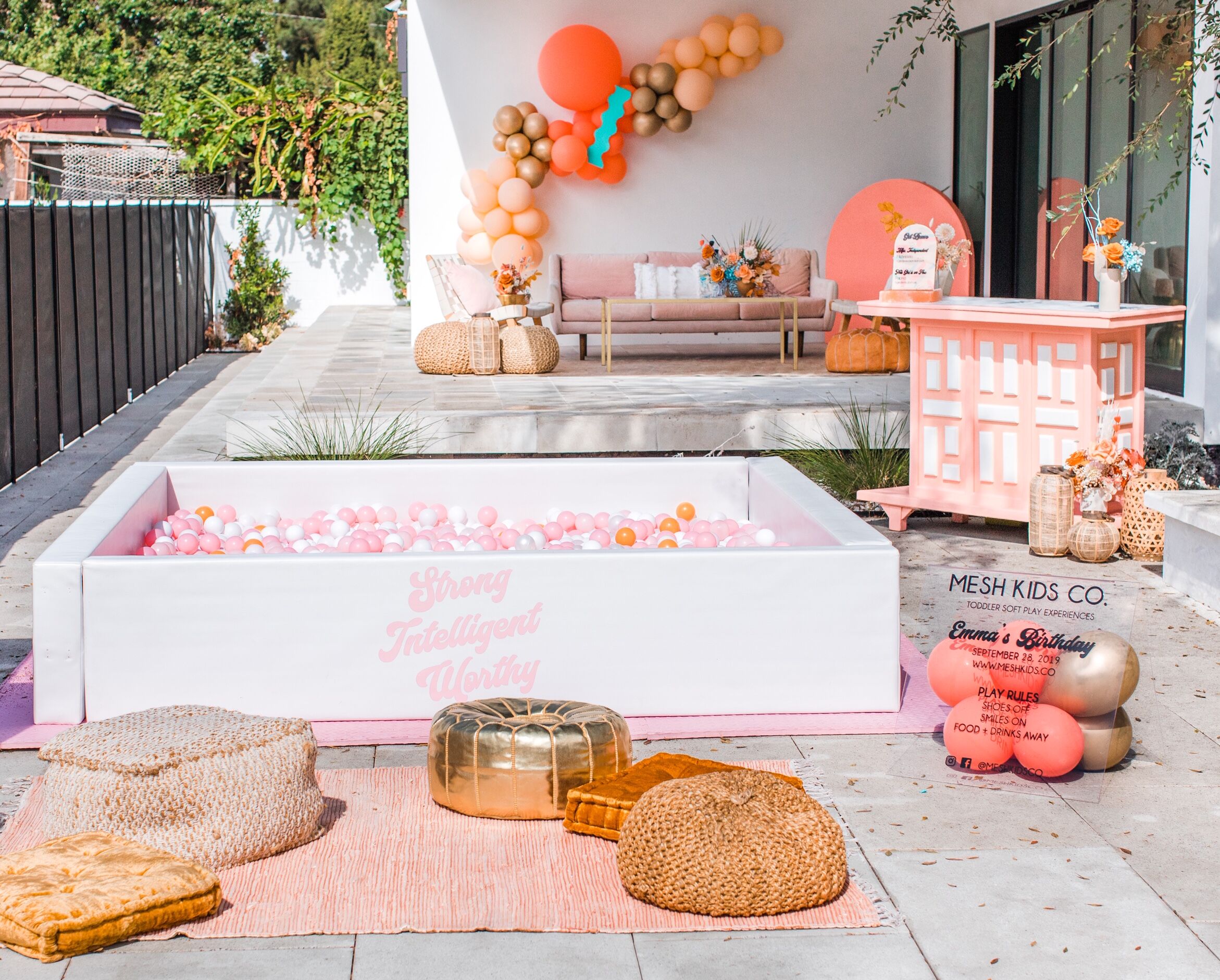 Photo Credit: Creative Amme
Would it be a kids' party without some planned activities? This party season, moms and dads will be challenged to take it up a level from the average arts and crafts table. "When it comes around to planning your next littles fête you want to make sure to incorporate activities that your kids will love, such as a ball pit! Spruce it up with some fun balloons because you know that trend will still be poppin' well into 2020! Personalize it with some fun custom vinyling or acrylic signage, to tie your whole theme together!" –Malisa Durongphant, Creative Amme
Decor Trend for 2020: Custom Neon Signs 

Photo Credit: Creative Amme

You might have noticed a theme here, but personalization is a key trend from planners for 2020. And, what better a way, than with a customized neon sign with your child's name? Not only will they love it on party day, they can keep it forever. (They'll thank you when they can bring it to their college dorm!).
"Need to up your kids' parties? Why not personalize them with some custom neon signs? This trend has been going on well into 2019, but we do anticipate it going away after 2020! Add some balloons and florals, and voilà -you have some pretty amazing party!" –Malisa Durongphant, Creative Amme
Neon Signage: Creative Amme