The Definitive Guide to Place Settings
Dinner party hosts, this one's for you.
Whether you're hosting a holiday feast or a formal dinner party, it may not hit you until you sit down to eat that you don't know whether or not the table is set correctly. Should the fork be on the left or right? Hold on, should there actually be two forks per place setting? 
Depending on the level of formality, there are typically six different place setting styles: buffet; basic; informal; formal; ultra fancy formal.
Below, we're breaking down the setup for each style, but here are some basics to note no matter which style you're going with:
The fork (or forks) are always to the left of the plate, while the spoon and knife (or spoons and knives) are always on the right.
Drinking glasses are always on the top right.
Napkins should always be at each place setting.
Consider these templates a lesson in the basics for each place setting, but keep in mind, you can alter them according to what you're serving. If you'd like a formal place setting but there's no need for a dessert spoon, you can nix it! Or if you want to add a few more pieces to a formal setting without really going up a level to the uber formal, that's totally fine too. 
Buffet Place Setting (7 pieces)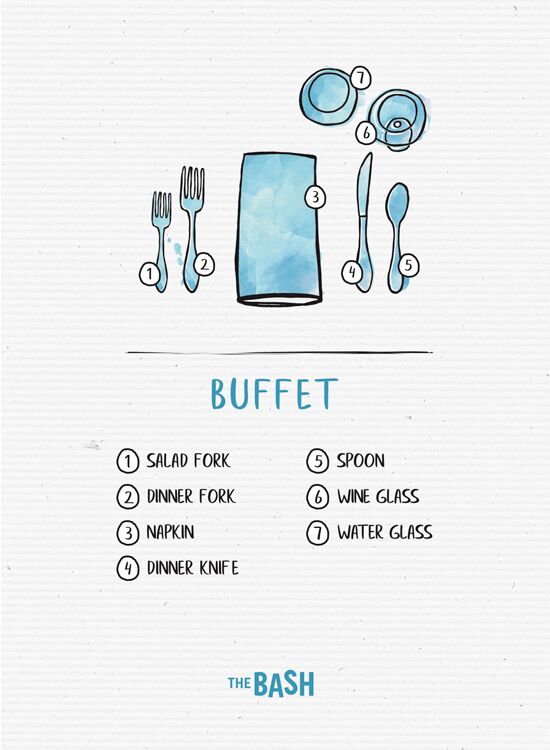 For the casual meal that you're setting up in a self-serve "buffet" fashion, all the plates can be stacked on the buffet table with the food. The place settings of silverware, cups and the napkin will be laid out at everyone's seat. 
Basic Place Setting (6 pieces)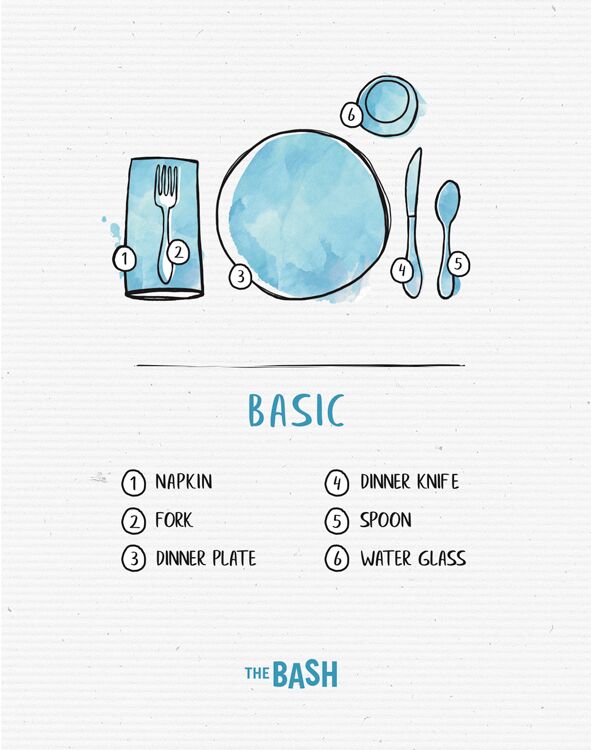 A "basic" table setting has six pieces, and is the most bare-bones layout of all the place setting styles. You can jazz this up a bit by adding an appetizer plate, an elaborate napkin design and a wine glass.
Informal Place Setting (10 pieces)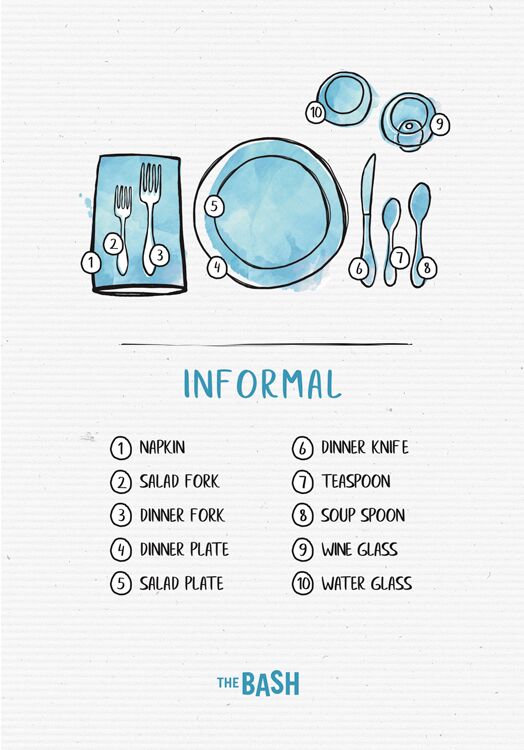 For a step above casual but a step below fancy, an "informal" place setting is a great middle ground. Usually, this place setting accommodates an appetizer course, so in addition to the dinner plate and fork, there's also an appetizer plate and fork.
Formal Place Setting (14 pieces)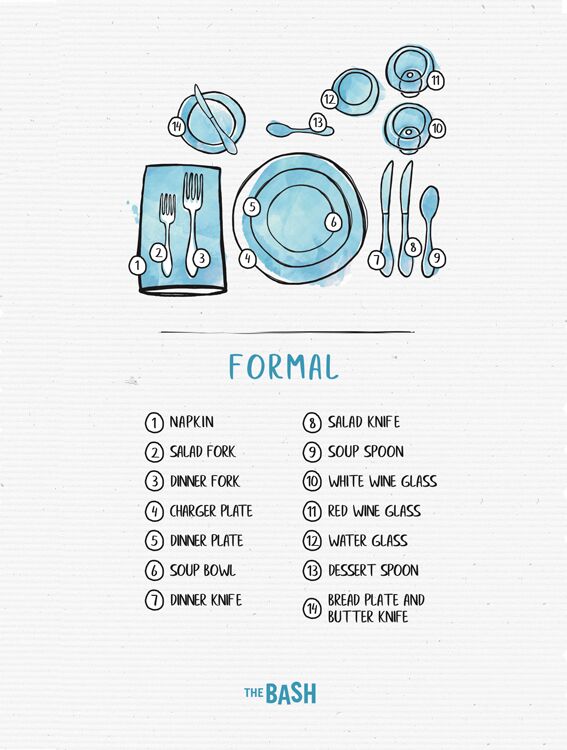 A "formal" place setting is what you might see at most weddings—it's a more complex setup than your average dinner party but not-so-complex-a-setup that would be donning the tables at a White House dinner.
Super Formal Place Setting (17 pieces)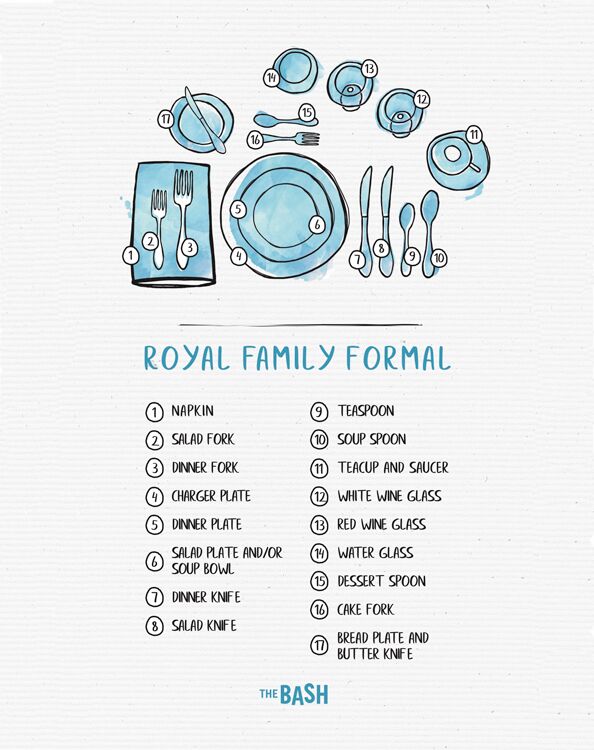 Alright, this is for the whole enchilada. The most formal of formal place settings has all the bells and whistles, rounding out to 17 pieces total. This place setting accommodates a soup and salad appetizer, dinner and dessert courses, and tea.