How to Host a Virtual Friendsgiving
Gather friends near and far with a virtual Friendsgiving this year!
Brittany Barber
Contributor
First of all, what is "Friendsgiving"?
If you're wondering what on earth we're even talking about when we say Friendsgiving, hear me out. Friendsgiving is Thanksgiving's livelier, sloppier, (and oftentimes cheaper,) little brother.  Now, I'm not saying family get-togethers don't get wild — because they most certainly can. But there's just something about Friendsgiving that hits differently.
Friendsgiving usually involves a potluck, a dance party, some party games, and unusually excessive alcohol consumption (unless your pals aren't into that — in which case I couldn't be happier for your spry livers). Essentially, it's Thanksgiving with your BFFs — and what more could you possibly want? 

Photo: Nadia Snopek/Shutterstock.com
Whether Friendsgiving is a long-held tradition, or you just want an excuse to extend the Thanksgiving holiday this year — it's probably best if you organize a virtual celebration. I mean, you don't have to be "woke" to notice we're in the middle of a freaking pandemic here.
Gathering with your friends (who could be out there doing heck knows what) for a full-on Friendsgiving shindig could be out of the question for Thanksgiving. That's why, if you continue reading, you'll find our recommendations on how to make this year's Friendsgiving fun, safe, and virtual.
READ MORE:
Check out these 10 tips on how to host a virtual Friendsgiving:
Pick a Date
Since Thanksgiving day is typically reserved for family affairs, we recommend planning your Friendsgiving on the weekend before. A Saturday night seems to be the best choice, given most people will have the entire day off to hang out. (Not to mention the Sunday off, y'know, to nurse the hangover.) But this date is flexible, of course. Talk to your pals, and see what works best for them.  
Friendsgiving Invitations
Sending out invites that include specific details is important for this non-holiday celebration, especially if it's your first time celebrating. Some of your friends may not know what Friendsgiving even is, let alone what a virtual one is going to look like. So, be sure to mention all of the details in your invites, including what video chat platform you intend to "meet" on. A simple email will suffice, but feel free to get creative with snail-mail or even a virtual singing telegram! 
Plan a Virtual Activity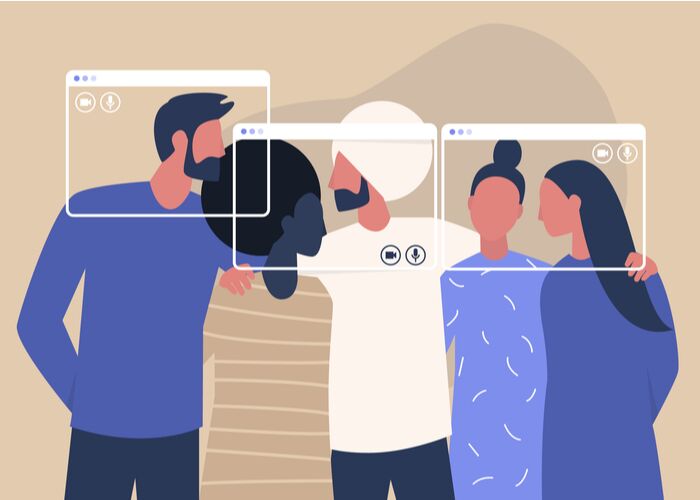 Photo: Nadia Snopek/Shutterstock.com
Choosing an activity for your virtual Friendsgiving is an absolute must. Sure, it's fun to sit around and catch up on each other's quarantine lives — but we're celebrating here, aren't we? In case you're looking for ideas, we've got you covered.
Play a Game
Sure, virtual charades, trivia, or Jackbox can be a ton of fun, but why not try something new? We've all played those classic party games before, but have you ever participated in a virtual interactive game show? Or a murder mystery game? If you're looking to spice up your virtual Friendsgiving, we have some awesome virtual entertainment for you to check out. 
Friendsgiving Movie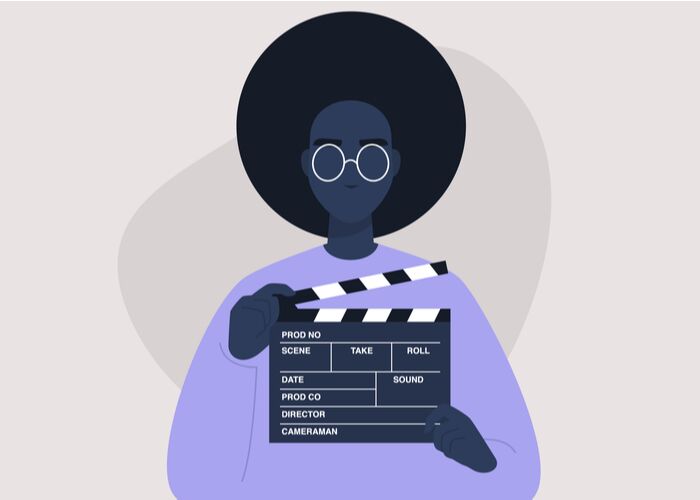 Photo: Nadia Snopek/Shutterstock.com
The best thing about a Friendsgiving movie? It can be whatever the heck you and your pals want it to be. A comedy? A thriller? A horror movie? Take a vote, make a choice, and watch together via Netflix party.
If you're struggling with finding something you'll all enjoy, we recommend perusing through past Oscar-winning films. Want to make it topical? Choose a coming of age story that'll hit you right in the nostalgic feel-goods. 
Happy Hour
If y'all normally dip your toes in the sauce when you get together, then why wouldn't you have a few on this virtual holiday? Maybe that means hanging out with a glass of wine, but maybe it means you go all out, do an online mixology workshop, and shake up something fancy together! P.S. Try one of these 15 delicious Thanksgiving cocktail recipes.
Say Thanks
Sometimes, we forget to tell the people in our lives how much we appreciate them. That's why cheesy holiday stuff (believe it or not) can be beneficial to our relationships. They help remind you of just how lucky you are to be surrounded by people who actually like you. So do it. Go around the virtual table and thank the heck out of each other for existing. 
Alternatively, if you're cringing at the very thought of this idea (I get it, it's not for everyone) —  try the "show your love by teasing" approach with a roast circle instead. There most definitely will still be an element of cringe, but at least you can hide your undying affection behind humor. You could even organize for a special guest (we're talking roastmaster) to make an appearance on your call. Could! Be! Fun!
Virtual Dance Party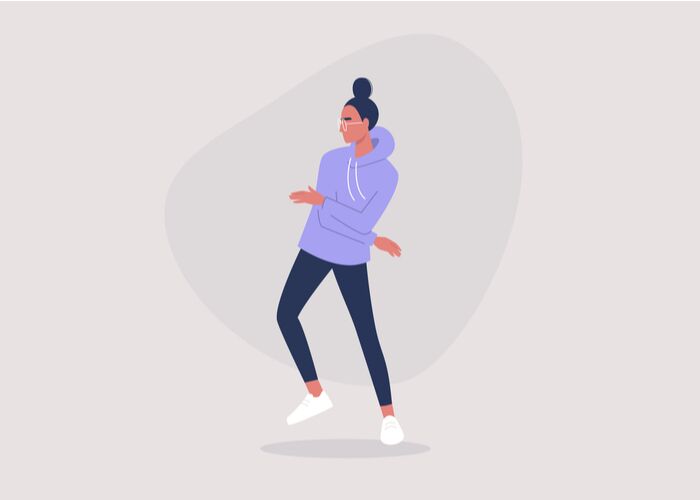 Photo: Nadia Snopek/Shutterstock.com
Nothing says Friendsgiving like a dance party, right? Right! So throw on a bumpin' party playlist and get groovin'. 
For even more virtual activities, check out these 35 virtual party ideas!
Friendsgiving Decorations
For some, the best part about doing Friendsgiving virtually is getting to be lazy and forgoing the Friendsgiving decorations. For others, hanging autumn foliage around the house is a huge part of getting into the spirit of it all! Either way, there's one easy thing you can do to add a little Thanksgiving ambience to your digital event: Use a Thanksgiving Zoom background! Lucky for you, we have a whole collection of hi-res Thanksgiving Zoom backgrounds that you can download for free! (You're welcome.) So check them out, and live your best virtual life. 
Eat Together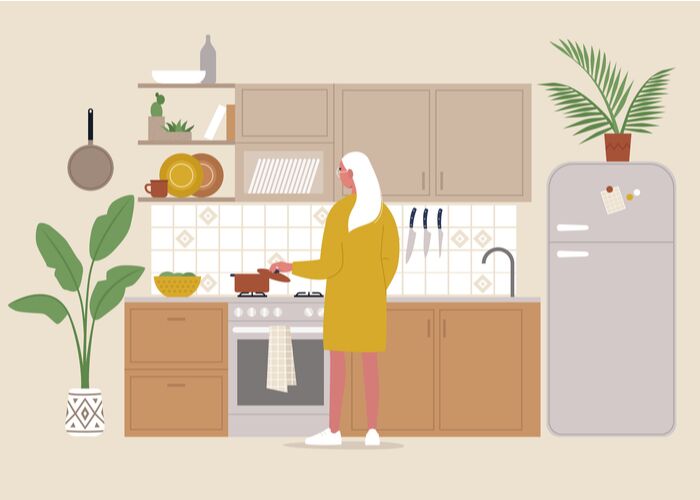 Photo: Nadia Snopek/Shutterstock.com
Your Friendsgiving potluck might be out of the question this year, but that doesn't mean you shouldn't snack together via video chat. Bust out your favorite fall recipes (or order a pizza), and chow down while you hang out virtually.
About Brittany Barber
Brittany Barber, lover of books, dogs and romance, graduated from Bishop's University with a Communications and Theatre degree. After spending some time working abroad in the theatre world, she is now a freelance writer covering a range of lifestyle topics including wedding and event planning for The Bash, WeddingWire, 2life and Fluttr.
Let's Get This Party Started!
Find event inspiration, themes, and unique party vendors here on The Bash. We'll share customized ideas, personalized tips, and recommended vendors to help bring your celebration to life!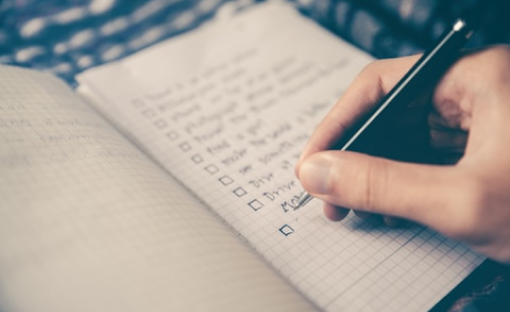 Party Planning Checklist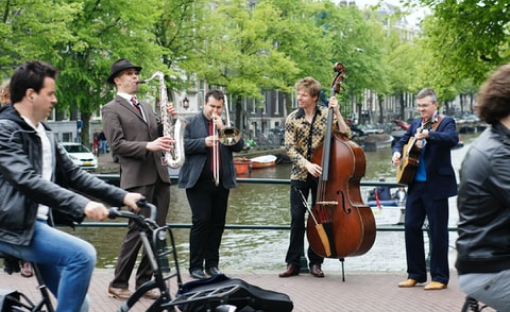 Recommended Vendors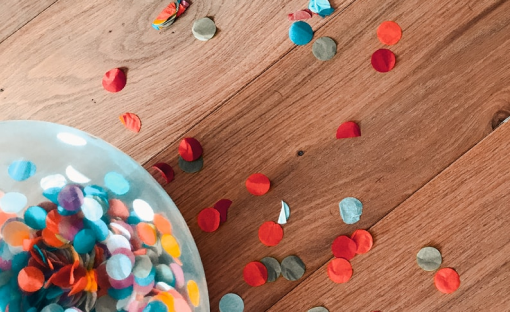 Party Trends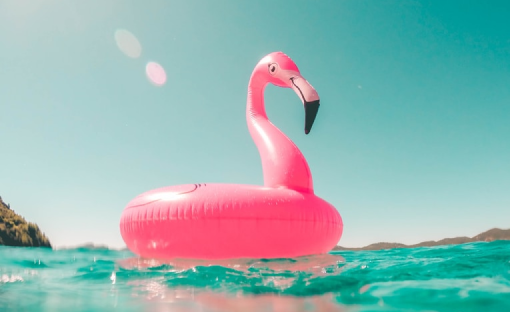 Party Themes