13 Virtual Thanksgiving Celebration Ideas
Looking for inspiration for your virtual Thanksgiving? Check out our ideas on how to give thanks and hang with the fam from a distance this year.
Brittany Barber
Contributor
Skipping the 3-hour drive to your Great Uncle John's place this Thanksgiving? Good! For! You! Unless you're having a tiny, socially distanced, outdoor hang - you probably shouldn't gather to feast with your entire family this year. The good news? You can host a virtual Thanksgiving celebration. Between birthday Zoom parties and virtual weddings, we're getting used to celebrating special events and holidays online. So don't you dare skip the turkey - or tofurkey. Enter your collective food comas via Zoom (or whatever video calling platform you prefer) on Thanksgiving day!
Need a little inspiration to get the ball of stuffing on your plate rolling? Despite the circumstances, we've got lots of virtual Thanksgiving ideas and tricks up our sleeves to ensure you enjoy a little quality time together this November 2020. Whether that means setting up a virtual game show for your family to play, watching Thanksgiving football, or sharing granny's 100-year-old pumpkin pie recipe, go for it! Choose a Thanksgiving Zoom background and amplify your family's virtual Thanksgiving experience.
Here are 13 virtual Thanksgiving ideas to help you celebrate a Happy Thanksgiving 2020 online.
Send Invites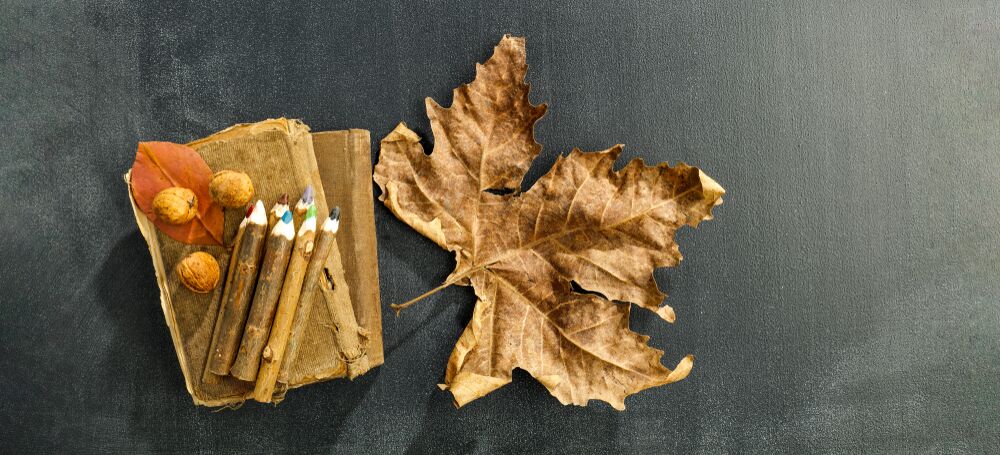 Photo: S_Photo/Shutterstock.com
Invite your family for a virtual Thanksgiving celebration. You can do so digitally through a simple text or email, or with an invite curated by a specialty website. Sites like Evite offer free and premium e-invitations you can completely customize.
Need an element that isn't digital? Craft your own invitations with old fashioned paper, scissors, and glue instead. DIY invitations are also a great way to keep the kids occupied for the weekend. Hand-shape turkeys? Crayon leaf-rubbings? Your kids will love it, plus it's a lovely keepsake for family members you haven't seen in a while.
Plan Virtual Thanksgiving Activities
Taking turns catching up is nice and all, but why not liven up your virtual party with something to do? Here are a few fun virtual Thanksgiving ideas you could use:
Play a Game
An easy way to find amusement during a virtual celebration is with a game. We're talking Jackbox, Monopoly, or even a unique virtual interactive game show you can organize through The Bash! Did you know virtual murder mystery games are a thing now too? If your family didn't get enough of the macabre on Halloween, you could turn your Thanksgiving celebration into a mysterious dinner party.
Talent Show
This one's pretty self-explanatory. Get each of your family members to prepare a short showcase of one of their talents! Calling all jugglers, pianists, and moonwalkers. And don't forget to include your pets! Show off the tricks your dogs, cats, lizards, and hedgehogs can do so they can be a part of the celebration too.
Share a Workshop
Know how to bake the perfect apple pie? How to perfectly cook a turkey over a fire? Share your expertise with your loved ones, or even hire a professional to teach you all something new. If your Thanksgiving attendees will be adults, hire a bartender to host a virtual mixology workshop, or a sommelier to take you on a journey through the Loire Valley.
Trivia Night
Here's an amusing way to show your family how many random and hilarious facts you know. Whether you choose a trivia theme like geography, Harry Potter, local history, or a homemade family-themed trivia game - it's sure to be a hit. If nothing else, y'all will likely learn a thing or two you didn't know before!
Family History
What better time than Thanksgiving to look into your family's roots? As a way of giving gratitude to your ancestors, learn more about them. Surprise your virtual Thanksgiving guests with insight from Ancestry.com, or ask your eldest relatives to share memories and stories of their eldest family members.
Make a Family Slideshow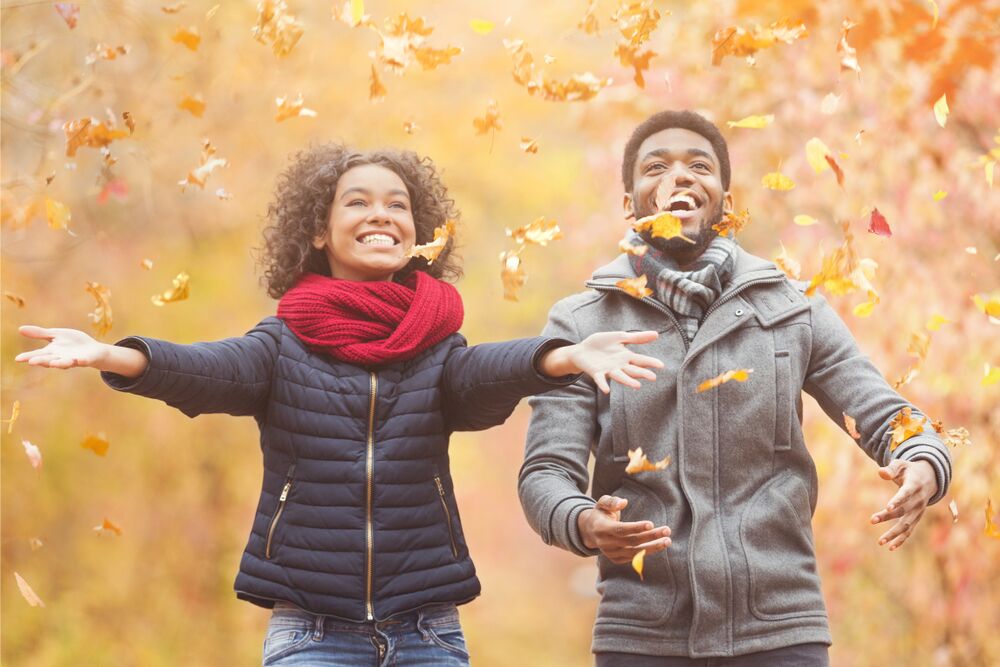 Photo: Prostock-Studio/Shuterstock.com
View a slideshow of family photos to feel closer to your loved ones while celebrating virtually. Ask each household to provide a handful of favorite photos to include that way everyone is sure to be included.
Feed the nostalgia and pair your slideshow with a few home videos too! It's nice to reminisce together, especially during a time when we can't all be together. Be sure to take a few screenshots of the virtual celebration, to add fond memories of this whacky time to future slideshows.
Host a Virtual Thanksgiving Field Trip
Scholastic's First Thanksgiving Virtual Tour is an educational, virtual Thanksgiving idea that could be interesting for the whole family to check out. If your kids haven't already experienced it with school, why not host the virtual field trip during your Thanksgiving celebration? Take a peek into what life was like for colonists and First Nations in the 1600s, and learn a little about the history of Thanksgiving.
Share a Thanksgiving Meal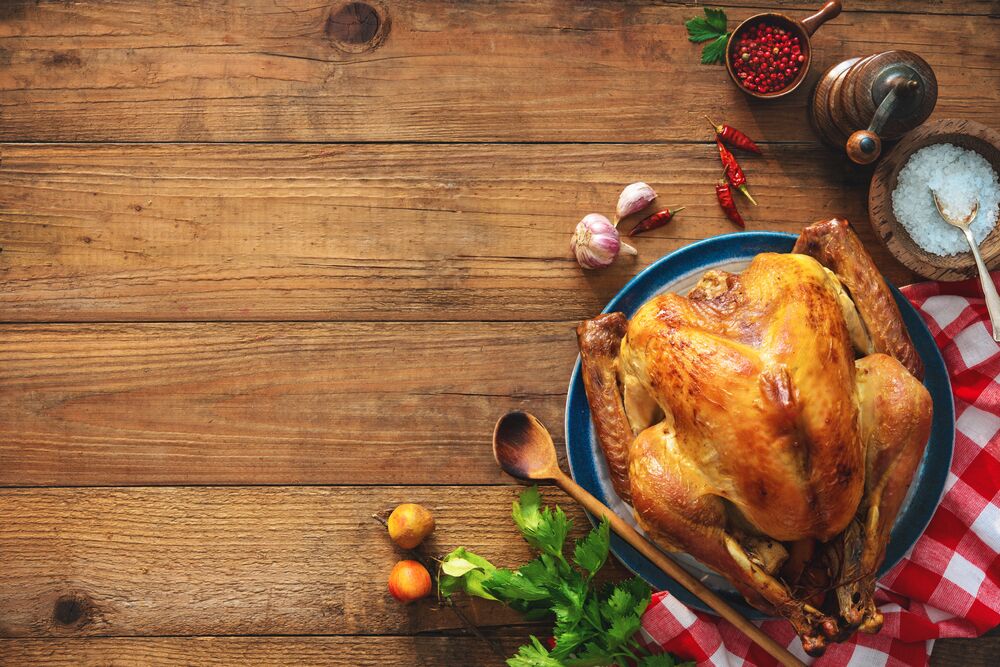 Photo: Alexander Raths/Shutterstock.com
Obviously, Thanksgiving dinners are legendary. So you're going to have to eat together, even if you're apart. This is Thanksgiving after all! Exchange recipes ahead of time so no one misses out on anyone's signature dish this year. Don't forget the candied yams!
Make an Autumnal Beverage
Whether you decide on a hot toddy, a pumpkin brew, a spiced latte, or simply some apple cider - let your family know what's in your cup! You could even make a contest out of who can make the most extravagant looking autumnal drink. Think fall colors, whipped cream, cloves, and cinnamon!
Watch Macy's Thanksgiving Parade Virtually
New York's iconic Thanksgiving Parade is going virtual this year, and I think it's going to be a blast none-the-less. What better way to enjoy a parade than from the comfort of your own home? Cozy up with your family and friends virtually to watch Macy's Thanksgiving Parade from home this year.
Say Thanks
What is Thanksgiving without going around the virtual table to say one thing you're thankful for? Cringey as it is, it's one part of the modern Thanksgiving tradition that ought to continue. Because we have a lot to be thankful for - especially when it comes to family and friends.
Happy Thanksgiving everyone! You can find even more Thanksgiving celebration ideas on The Bash.
For more virtual party inspiration, check out these 35 Virtual Party Ideas to Socialize During Self-Isolation
About Brittany Barber
Brittany Barber, lover of books, dogs and romance, graduated from Bishop's University with a Communications and Theatre degree. After spending some time working abroad in the theatre world, she is now a freelance writer covering a range of lifestyle topics including wedding and event planning for The Bash, WeddingWire, 2life and Fluttr.