Let's Get This Party Started!
Find event inspiration, themes, and unique party vendors here on The Bash. We'll share customized ideas, personalized tips, and recommended vendors to help bring your celebration to life!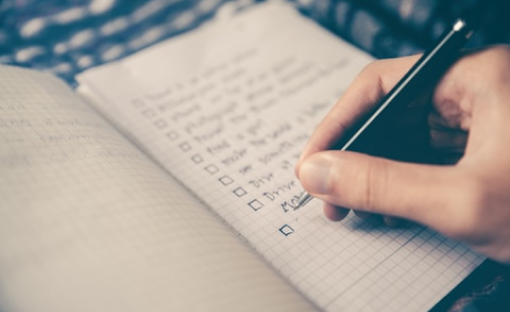 Party Planning Checklist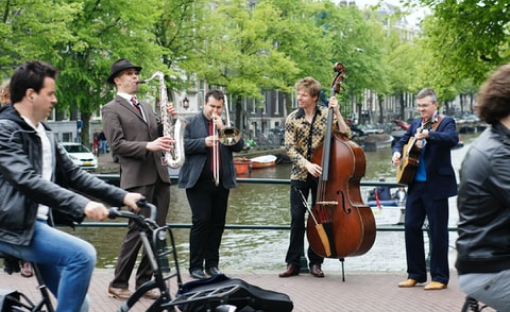 Recommended Vendors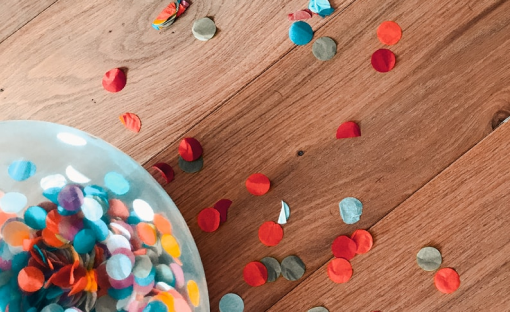 Party Trends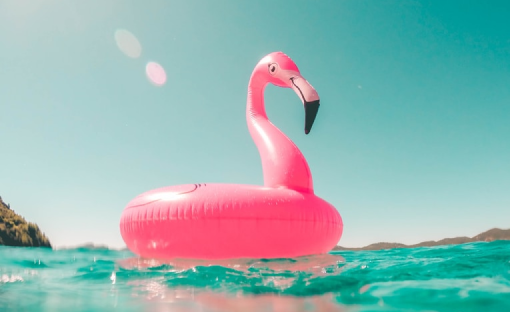 Party Themes
44 Christmas Songs For Your Holiday Playlist
Here are the best Christmas songs to add to your festive playlist this holiday season!
Brittany Barber
Contributor
Looking for Christmas songs to liven up your holiday playlist? Christmas is just around the corner, and if you're not in the holiday spirit yet, you better get there in a hurry! Whether you're hosting a virtual holiday celebration or looking for something light to listen to while you prepare Christmas dinner — you're going to need a fun and festive playlist.
With classics like Gene Autry's "Frosty The Snowman" to hits like Mariah Carey's "All I Want For Christmas Is You," we've got you covered! Enjoy the tunes via the YouTube video links for each song, our Christmas playlist on Spotify, or simply track down our Christmas song list on your own.
READ MORE:
Here are 44 Christmas songs to add to your holiday playlist:
1. It's The Most Wonderful Time Of The Year - Andy Williams
2. Jingle Bell Rock - Bobby Helms
3. White Christmas - Bing Crosby, Ken Darby Singers
4. The Christmas Song - Nat King Cole
5. Let It Snow! Let It Snow! Let It Snow! - Frank Sinatra 
6. Santa Claus Is Comin' To Town - Bruce Springsteen 
7. Blue Christmas - Elvis Presley
8. Have Yourself A Merry Little Christmas - Frank Sinatra
9. All I Want For Christmas Is You - Mariah Carey
10. Baby, It's Cold Outside - Dean Martin
11. Winter Wonderland - Tony Bennett
12. Silver Bells - Dean Martin
13. Here Comes Santa Claus - Gene Autry
14. Mele Kalikimaka - Bing Crosby, The Andrews Sisters
15. I Want A Hippopotamus For Christmas - Gayla Peevey
16. Grandma Got Run Over By A Reindeer - Elmo & Patsy
17. Silver And Gold - Burl Ives
18. I'll Be Home For Christmas - Bing Crosby 
19. You're A Mean One, Mr. Grinch - Thurl Ravenscroft 
20. Silent Night - Carpenters 
21. O Christmas Tree - Tony Bennett
22. This Christmas - Donny Hathaway
23. Home For The Holidays - Carpenters
24. Snoopy's Christmas - The Royal Guardsmen
25. Up On The House Top - Gene Autry, Carl Cotner's Orchestra
26. Winter Wonderland - Louis Armstrong 
27. Frosty The Snowman - Gene Autry
28. Christmas Time Is Here - Vince Guaraldi Trio
29. I Saw Mommy Kissing Santa Claus - The Ronettes
30. Rudolph The Red-Nosed Reindeer - The Crystals 
31. White Christmas - Darlene Love
32. We're A Couple Of Misfits - Bill Richards, Paul Soles
33. Baby, It's Cold Outside - Brett Eldredge, Meghan Trainor
34. The Little Drummer Boy - Johnny Cash
35. Merry Christmas Baby - Otis Redding
36. The First Noel - Josh Groban, Faith Hill
37. Somewhere in My Memory - John Williams
38. Hey Santa! - Carnie & Wendy Wilson
39. Shake Up Christmas - Train
40. There's Always Tomorrow - Janet Orenstein
41. Hard Candy Christmas - Dolly Parton
42. Little Saint Nick - The Beach Boys
43. Mistletoe And Holly - Frank Sinatra 
44. Santa Baby - Eartha Kitt, Henri Rene & His Orchestra 
Check out our Christmas music playlist on Spotify for easy access and sharing! 
We hope our Christmas playlist helps you enjoy the holidays! Check out The Bash for more holiday inspiration and ideas.
Tips for booking a DJ or live music:
On The Bash, you can search through a list of top-rated, bookable Christmas carolers, DJs, bands and entertainers in your local area. While browsing, be sure to review vendor profiles and check out their photos and videos.
When preparing a request for one of our

 musicians or DJs

, keep in mind that the more details you can provide, the more accurate the price quote you'll receive. If you receive a price quote that seems like it needs clarification, don't hesitate to reach out to the vendor directly to find out more.

Make sure you have discussed what supplies the vendor will need for their performance. You'll want to know what they can provide, and what you'll need to have on hand at your event.

Communicate your expectations and special requests to any prospective musicians, and make sure to ask about their repertoire — especially if you have a particular song that you would like them to perform.

If you're planning an outdoor event, be sure to discuss where the vendor will be situated for the best acoustics and conditions for them to perform.

Discuss what kind of atmosphere and mood you are hoping to set for your event. The more they know, the better they'll meet your expectations.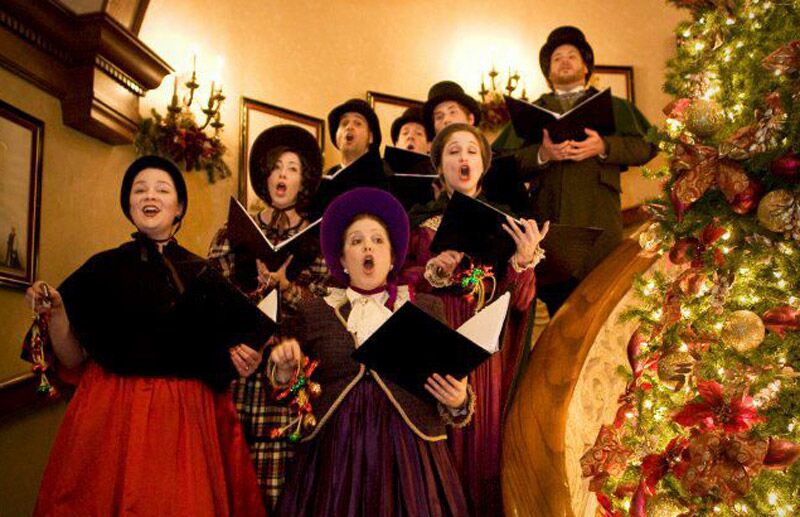 Photo: The Lola Bard Holiday Carolers
There are tons of benefits to booking through The Bash. Our guarantee ensures that our vendors are held to the highest standard of professionalism. All deposit and balance payments made online through our secure EventPay system are backed by a 100% money-back guarantee. You'll also have hands-on support from our Account Services team who is available to help with any event needs, including a last-minute replacement.
Now you've got some Christmas song ideas, find Christmas carolers, DJs, bands and entertainers for your event on The Bash.
About Brittany Barber
Brittany Barber, lover of books, dogs, and romance, graduated from Bishop's University with a Communications and Theatre degree. After spending some time working abroad in the theatre world, she is now a freelance writer covering a range of lifestyle topics including event planning for The Bash, WeddingWire, 2life and Fluttr, and shopping for BuzzFeed and Narcity.