150 Christmas Songs For Your Holiday Party Playlist
Here are the best Christmas songs to add to your festive playlist this holiday season!
Looking for Christmas songs to liven up your holiday music playlist?
Christmas is just around the corner, and if you're not in the holiday spirit yet, you better get there in a hurry! Whether you're hosting a Christmas party or looking for something light to listen to while you prepare Christmas dinner—you're going to need a fun and festive holiday playlist.
With classics like Nat King Cole's "The Christmas Song" to hits like Mariah Carey's "All I Want For Christmas Is You," we've got you covered! Enjoy the tunes via the YouTube video links for each song, our Christmas playlist on Spotify, or simply track down our Christmas song list on your own.
Here are 150 Christmas songs to add to your holiday playlist:
Check out our Christmas music playlist on Spotify for easy access and sharing! 
We hope our Christmas playlist helps you enjoy the holidays! Check out The Bash for more holiday inspiration and ideas.
Tips for booking a DJ or live music:
On The Bash, you can search through a list of top-rated, bookable Christmas carolers, DJs, bands and entertainers in your local area. While browsing, be sure to review vendor profiles and check out their photos and videos.
When preparing a request for one of our

 musicians or DJs

, keep in mind that the more details you can provide, the more accurate the price quote you'll receive. If you receive a price quote that seems like it needs clarification, don't hesitate to reach out to the vendor directly to find out more.

Make sure you have discussed what supplies the vendor will need for their performance. You'll want to know what they can provide, and what you'll need to have on hand at your event.

Communicate your expectations and special requests to any prospective musicians, and make sure to ask about their repertoire — especially if you have a particular song that you would like them to perform.

If you're planning an outdoor event, be sure to discuss where the vendor will be situated for the best acoustics and conditions for them to perform.

Discuss what kind of atmosphere and mood you are hoping to set for your event. The more they know, the better they'll meet your expectations.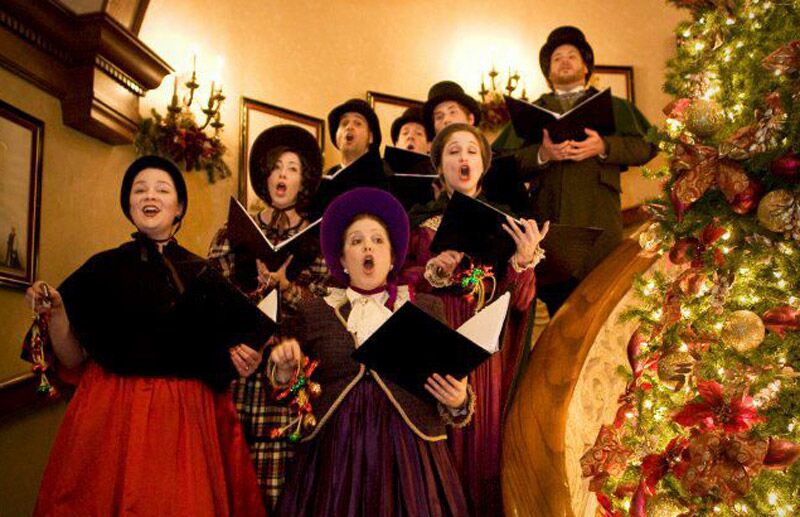 Photo: The Lola Bard Holiday Carolers
There are tons of benefits to booking through The Bash. Our guarantee ensures that our vendors are held to the highest standard of professionalism. All deposit and balance payments made online through our secure EventPay system are backed by a 100% money-back guarantee. You'll also have hands-on support from our Account Services team who is available to help with any event needs, including a last-minute replacement.
Now you've got some Christmas song ideas, find Christmas carolers, DJs, bands and entertainers for your event on The Bash.