20 Trendy Coastal Cowgirl Theme Party Ideas
Saddle up! It's coastal cowgirl summer.
Maddie Sheely
Account Specialist + Contributor
Last summer, we were all about coastal grandmother vibes, but if you've been on TikTok or other social media platforms, you know this year has been dubbed coastal cowgirl summer. This aesthetic combines the rustic charm of western cowgirl with a touch of beachy, coastal elements to create a chic, laid-back vibe. While this trend centralizes around fashion with coastal cowgirl outfits, we think this would make a unique theme for birthday parties, summer parties, and even bachelorette parties! 
Saddle up, because we've compiled a list of some of the best coastal cowgirl theme party ideas for your next celebration. From themed entertainment, food and drinks, and decor to match, you're going to want to start planning your party and post a TikTok ASAP!
Keep reading for trendy coastal cowgirl theme party ideas…
Coastal Cowgirl Outfits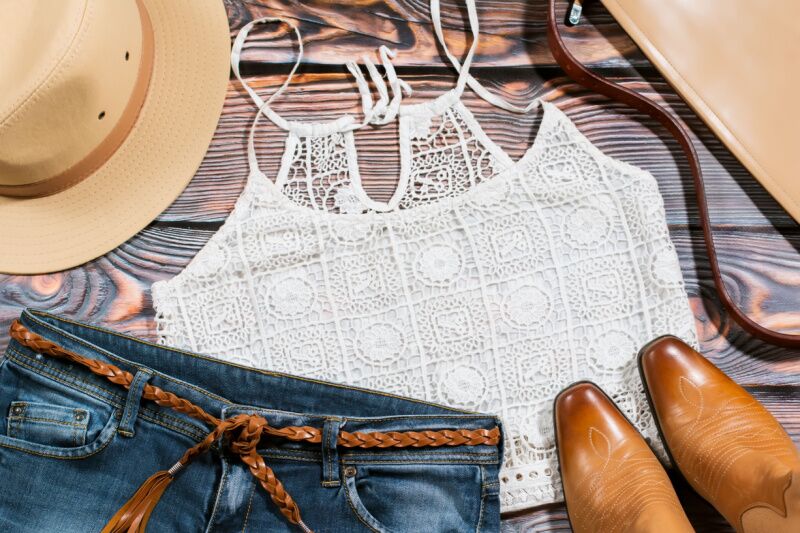 Photo: Maria Shipakina/shutterstock.com
First things first, the outfits for your party need to be coastal cowgirl themed! If you decorate cowgirl hats, they should definitely be the main accessory to your look. We love hats paired with a white dress, denim jacket, and cowgirl boots to achieve this style. 
Some other crucial pieces to achieve this look are denim shorts, high waisted jeans, a cute graphic tee, bralettes, and button downs. If you're giving your guests a list of necessities, make sure you tell them the cowgirl boots are mandatory!
Country Band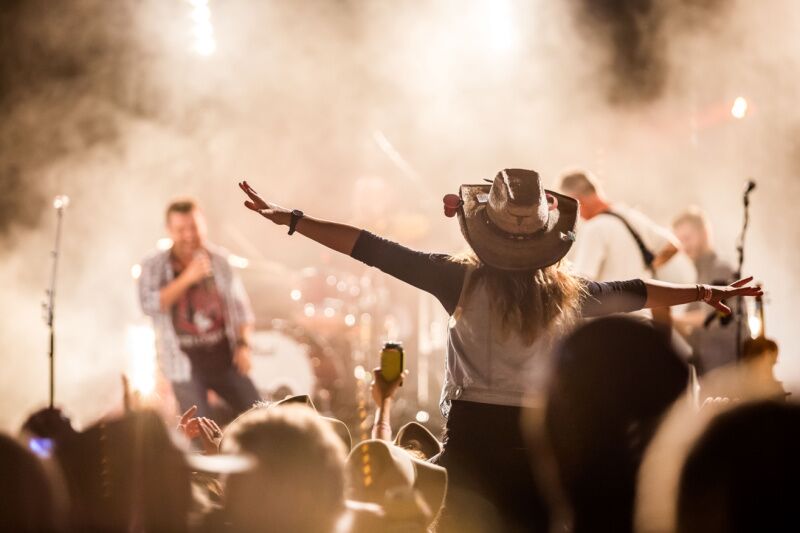 Photo: Leeroy Todd/shutterstock.com
Music for any type of celebration is key for setting the vibe, so why get stuck on aux when you can hire a real life country band to perform? Ask them to be prepared to play some Kenny Chesney, Kacey Musgraves, and Kelsea Ballerini so your guests sing and dance to all their favorite country songs, like they're at their own private concert! The Bash has plenty of country bands for you to choose from, so get started here!
Seashell Jewelry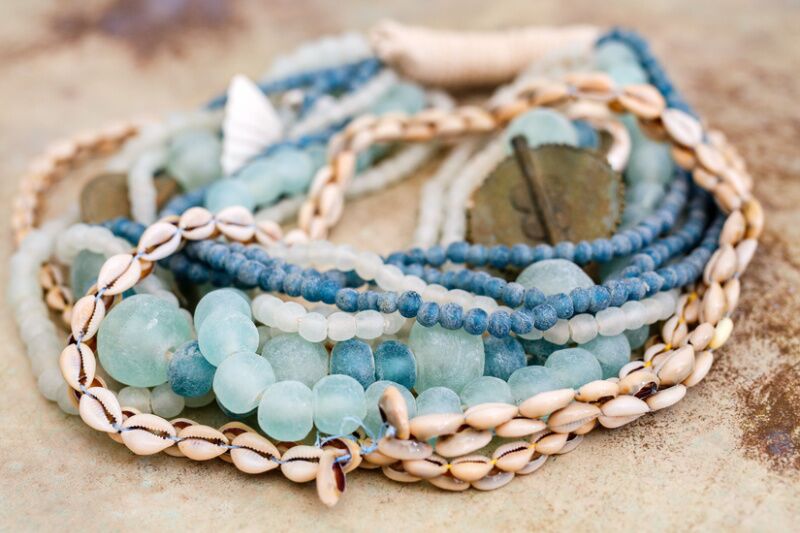 Photo: BlueOrange Studio/shutterstock.com
An on-theme activity idea for your coastal cowgirl bachelorette trip or party is jewelry making. If you've just spent the day at the beach, you can have your guests try to find their own shells to use, or buy some like this set on Amazon. Making necklaces, bracelets, and anklets will be a great addition to everyone's coastal cowgirl accessories. 
Beach Day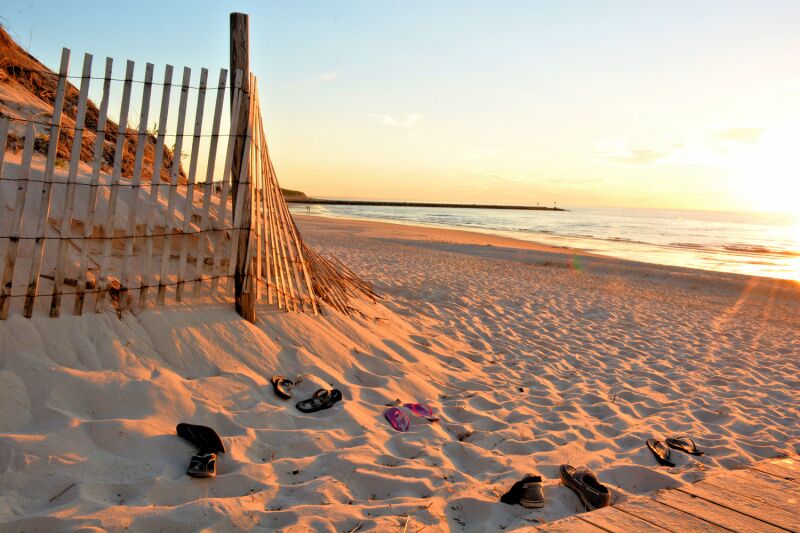 Photo: Jerry Gantar/shutterstock.com
What's a coastal cowgirl themed celebration without a beach day?! Grab your guests and head to the nearest beach or even lake in case you're landlocked! Make sure you bring the cowgirl hats you just decorated, queue up a coastal cowgirl playlist, and enjoy your day in the sand and sun! 
Plenty of Snacks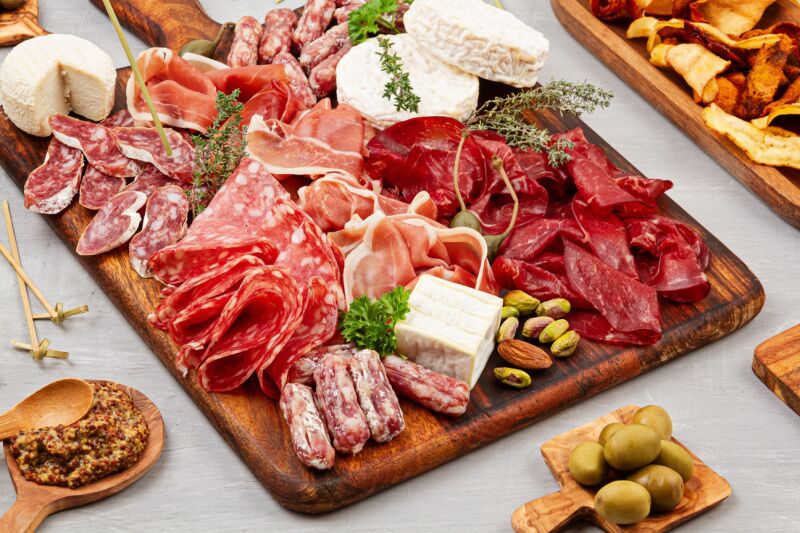 Photo: Netrun78/shutterstock.com
Whether you're having a one night party or a bachelorette trip for a weekend, snacks are important for making sure everyone makes it through to the end! Load up on snacks like popcorn, chips & salsa, and maybe even a charcuterie board so your guests have enough to casually pick on throughout the celebration.  
Fresh Flowers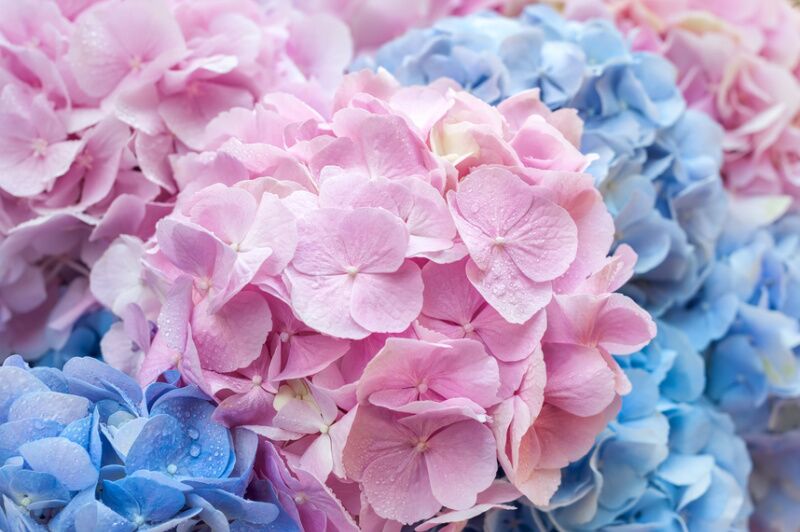 Photo: Tania Zbrodko/shutterstock.com
Fresh flowers will help combine the cowgirl aesthetic with the beauty of the coast for this theme party. You'll want to stick with light pastel colors like pink, blue, violet, or even white for any floral arrangements you use for decor. Turn this into a party activity by providing tons of florals for guests to make their own bouquets. 
Coastal Cowgirl Cups
Who doesn't love custom party supplies made just for your special occasion? These small details work together to truly help carry out your theme. Check out these cute coastal cowgirl cups that you can either put out for guests or bring on your next beach trip. Your wine will taste a lot better coming from a themed cup! 
Espresso Martinis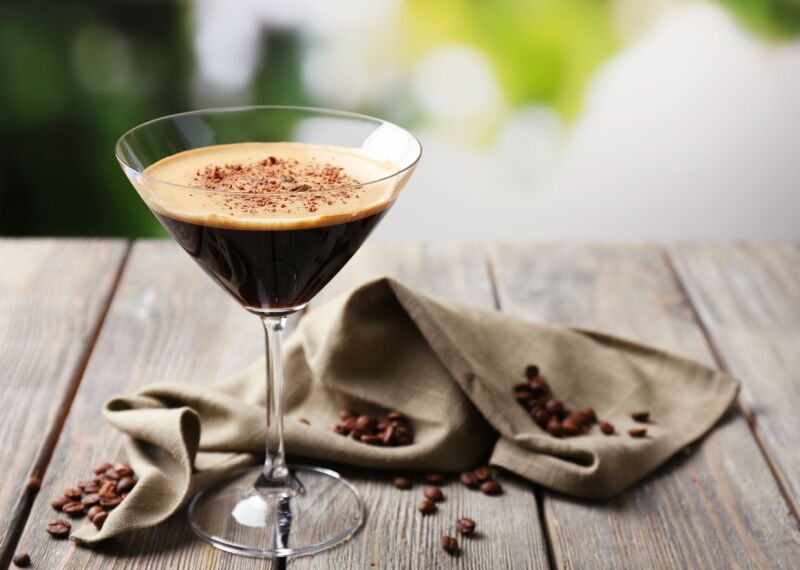 Photo: Africa Studio/shutterstock.com
These luxurious cocktails combine the richness of espresso with the smoothness of vodka, creating a sophisticated and energizing cocktail. Plus, cowboys and cowgirls are known for their love of coffee! If you're feeling extra adventurous with your drink choice, swap the vodka for tequila for a fun surprise.
Acoustic Guitarist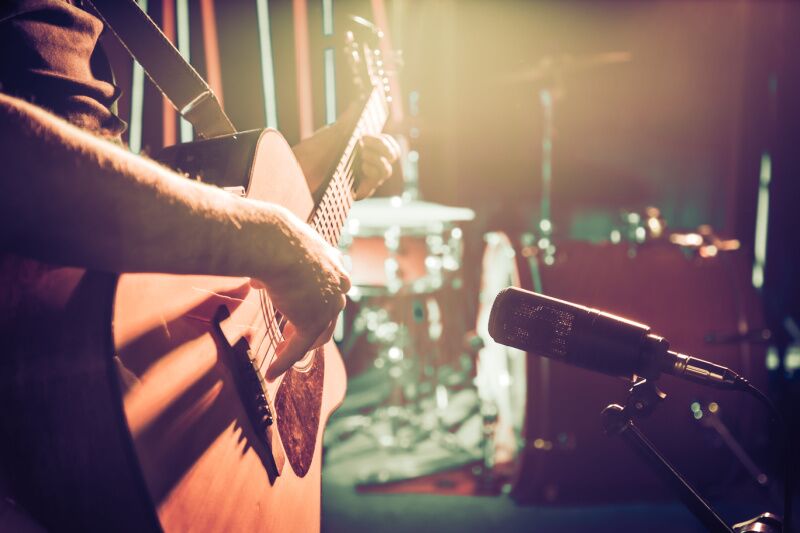 Photo: PV productions/shutterstock.com
If you aren't looking to hire a full band for your upcoming party, The Bash has you covered with acoustic guitarists to set the coastal cowgirl tone. Our acoustic guitarists can sing all your favorites and maybe even throw in some songs that aren't country. We think Taylor Swift would pair perfectly with the coastal cowgirl trend!
Seafood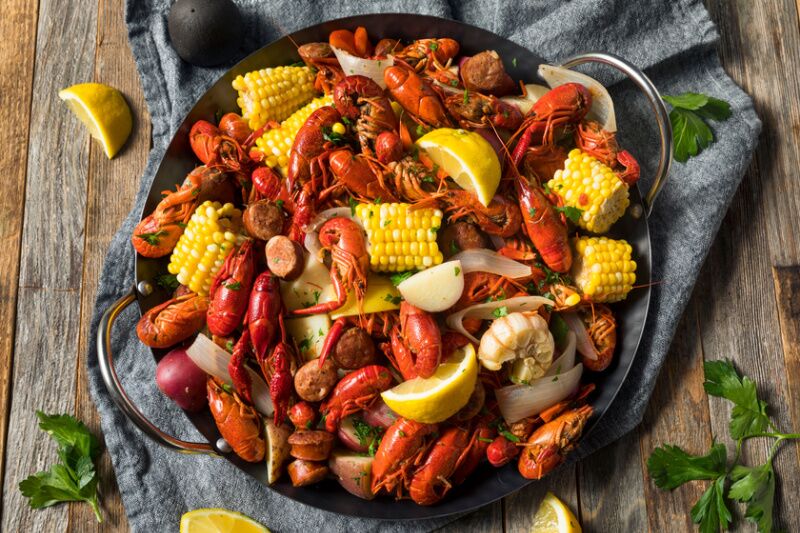 Photo: Brent Hofacker/shutterstock.com
To stick with the coastal cowgirl theme, it only feels appropriate to make sure you have some type of seafood to keep your friends on theme. Choose from  oysters, shrimp, or even lobster, and have everyone sit down for a family style meal with your favorite seafood dishes.
Diet Coke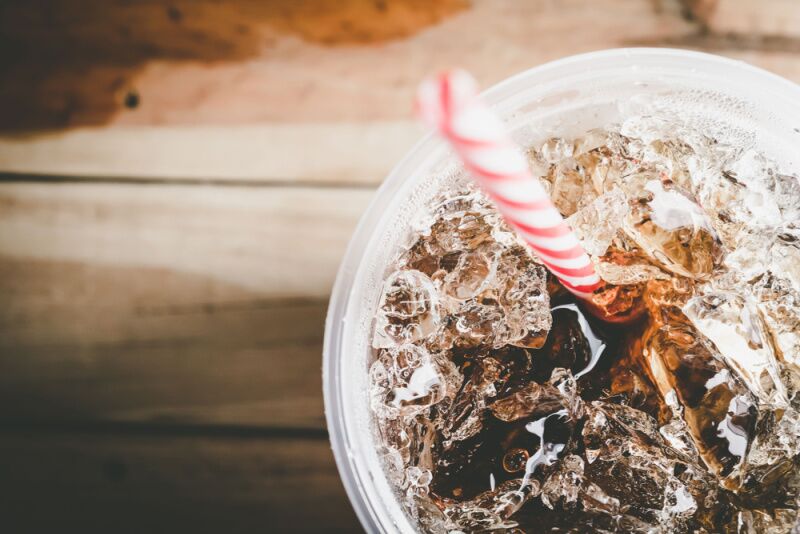 Photo: Vintage Tone/shutterstock.com
Whether you're at the beach or at home celebrating your big event, rumor has it that Diet Coke is the drink of choice among coastal cowgirls. Grab some cans or bottles and a bunch of TikTok inspired extras your gals might want to add to this beverage. We're thinking lime wedges or even flavored creamers if you're looking to make a viral Utah soda!
Bartender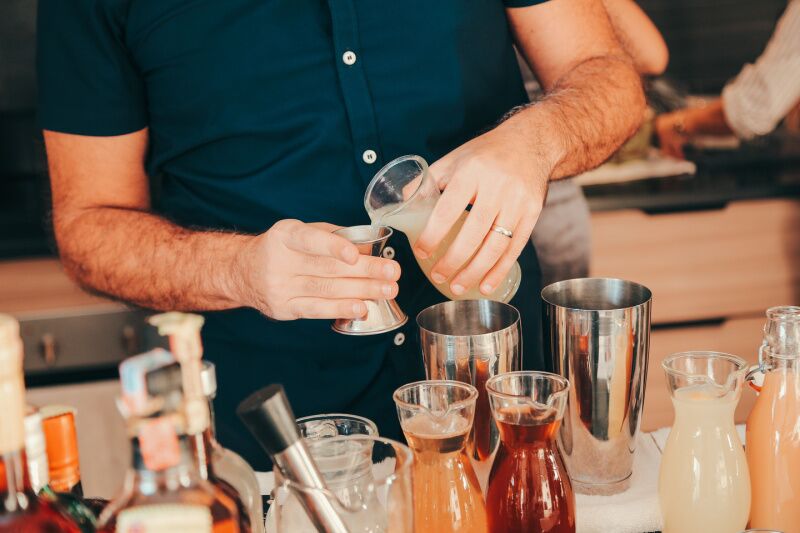 Photo: Athena Nadi/shutterstock.com
No one likes playing bartender at a party, so leave it to the professionals! When you book a bartender, they can come directly to your house or party venue and make sure all your party guests always have a drink in hand. These talented mixologists can also create custom cocktails to fit the party theme. 
Western Decor
Bandanas will double as a cute accessory in your outfit and also decor. Add bandana accents to vases filled with flowers and pampas grass, use them as napkins, or even get a bandana inspired tablecloth from Amazon. We love the combination of bandana print with burlap for a fun touch of texture throughout the decorations.
Country Playlist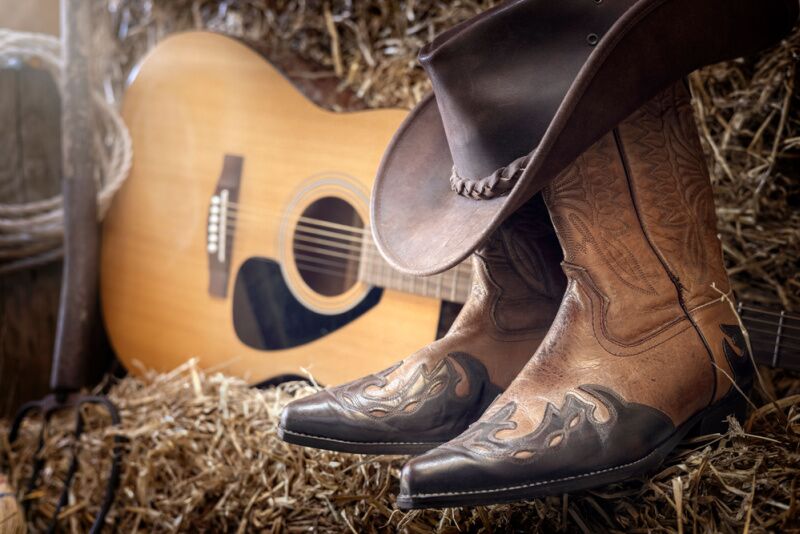 Photo: Brian A Jackson/shutterstock.com
Curating the perfect playlist takes a lot of time and effort, luckily, we have the ultimate country playlist for you. With hits from Lauren Alaina, Sam Hunt, and Luke Combs, we think all the coastal cowgirls will enjoy listening to this during the party.
Rosé 
Photo: Plateresca/shutterstock.com
Coastal cowgirl themed parties definitely take inspiration from the coastal grandmother vibes, so rosé, or any type of light wine is a must! A chilled glass of rosé or sauvignon blanc would pair perfectly with your seafood meal and live music.
Cowgirl Hat Decorating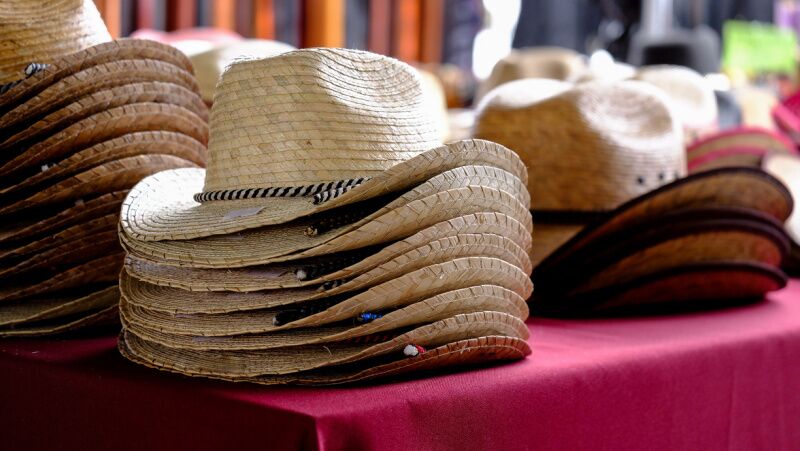 Photo: Dolores M. Harvey/shutterstock.com
To go along with seashell jewelry, you can't throw a coastal cowgirl party without cowgirl hats! We've loved seeing the trends on social media of buying plain hats and letting your guests decorate their own to their liking. Pick up a few straw cowgirl hats from Amazon and then make sure to set up a table with plenty of elastic string and beads to decorate.
Barbecue Food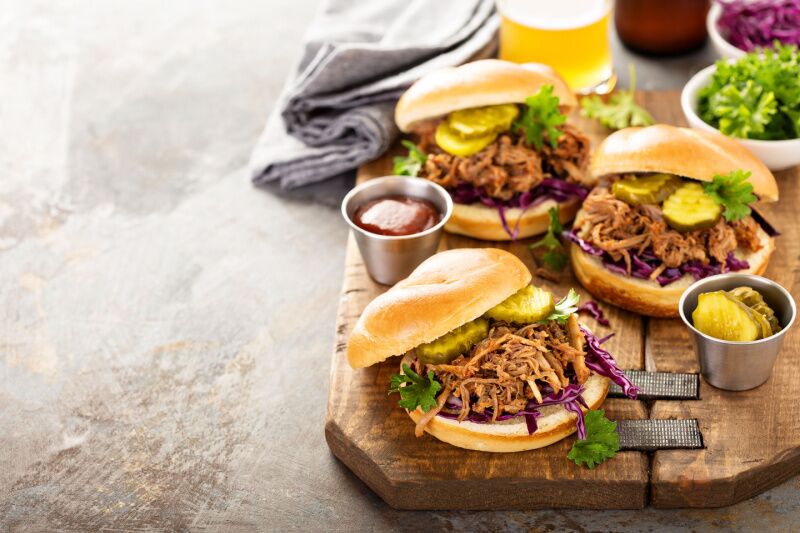 Photo: Elena Veselova/shutterstock.com
Any cowgirl inspired event needs barbecue inspired food. Keep it simple with hot dogs and hamburgers or test your cooking skills with pulled pork sliders. No matter what the main dish is, the sides are key for this theme. Make sure to include cowgirl favorites like cornbread, baked beans, and coleslaw in the food spread.
Photo Booth
Photo: dfrolovXIII/shutterstock.com
Creating a coastal cowgirl inspired photo booth will help capture the perfect pictures for your next Instagram post. Use props including cowgirl hats, sunglasses, and seashells to emphasize the theme even more. Browse photo booths on The Bash and book one in your area that is sure to get the party started.
Cowgirl Hat Decorations
Decorations are one of the most important parts in carrying out a theme, so find inspiration from a cowgirl hat to fit with your coastal cowgirl aesthetic. We love these mini cowgirl hats that you can use to decorate your table, glue to mini bottles of liquor, or place throughout the party venue for a fun detail.
Tequila Cocktails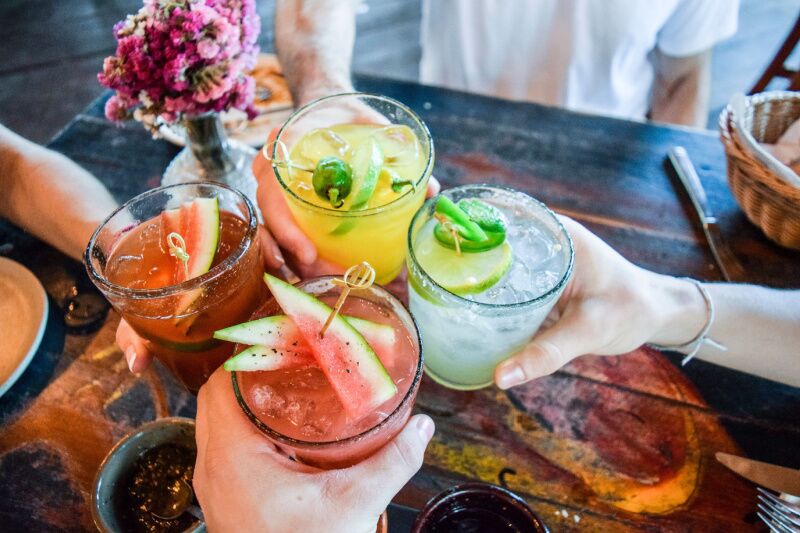 Photo: Cabeca de Marmore/shutterstock.com
If you or your guests aren't fans of wine, tequila is never a bad option for this party! Margaritas or Ranch Water (tequila, lime juice and Topo Chico) will hit the spot while you're decorating your seashell jewelry or cowgirl hats.
Find more party ideas and inspiration here on The Bash.