9 Cozy Cocktails for Cold Weather
Warm up with one of these seasonal beverages.
Lilly Blomquist
Contributor
Now that the temperatures have started to drop, everyone's looking for ways to beat the winter blues. With the sun setting earlier and the wind becoming stronger, you might be tempted to shut the door, climb into bed and pull the covers over your head. Instead of falling victim to winter hibernation, sip on a seasonal cocktail. Doctor's orders.
You're probably thinking that cocktails are a go-to summer drink, but you can easily winter-fy them. Preparing a homemade cocktail (or mocktail) with seasonal ingredients, such as cranberries, apple or cinnamon, is the perfect way to warm up on a dreary winter day. 
Whether you're looking to throw a cocktail party with friends or savor a warm mug of spiked tea alone by the fire, these boozy beverage ideas will provide a sense of comfort and warmth. So, raise your glass and toast the cold weather because these cocktails will keep you warm all winter long. 
1. Classic Mimosa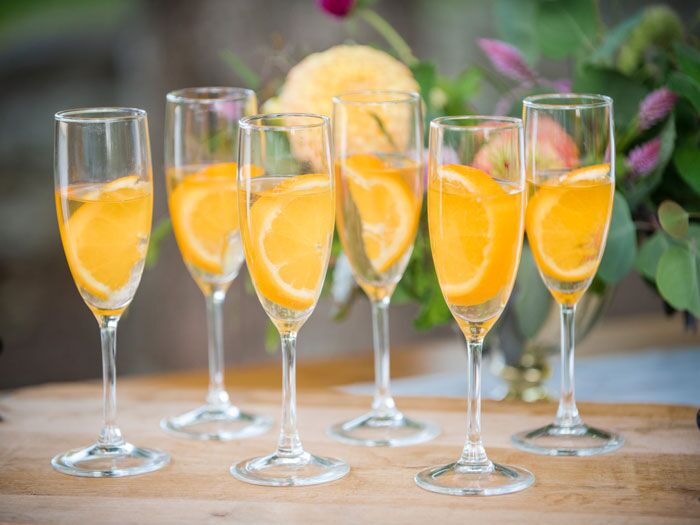 Get your daily dose of Vitamin C with a fresh squeeze of orange juice in your cocktail. The sweet, juicy taste will add some sunshine to a chilly day. You can go au naturale with fresh oranges, or you can buy a carton of orange juice at the grocery store. Add a kick with a splash of champagne. Garnish with an orange slice or orange peel, and voilà! 
2. Cranberry Spritzer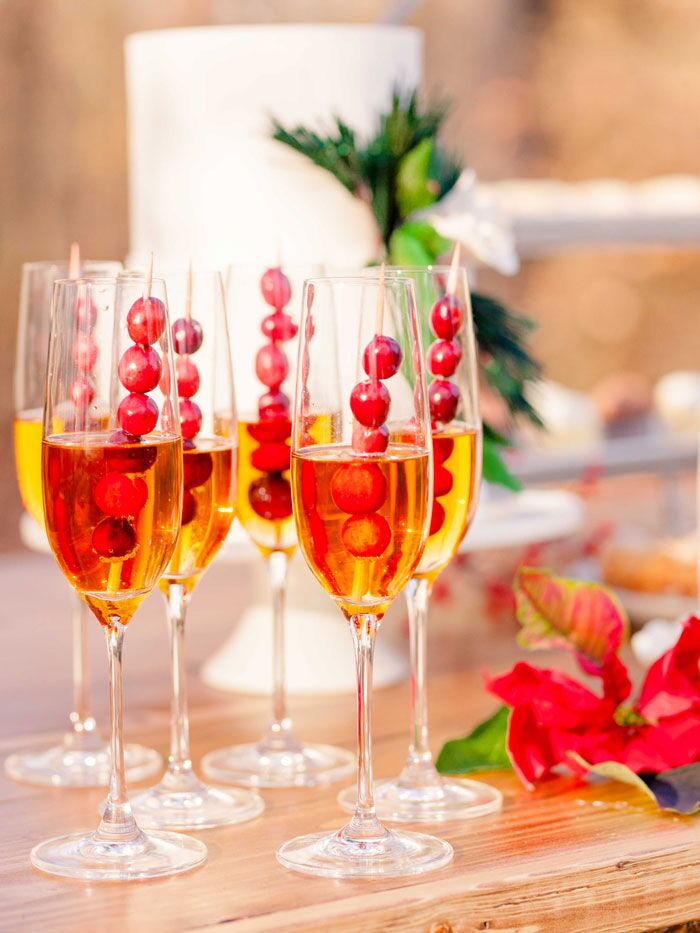 If your cocktail has fruit in it, that means it's healthier, right? Right. You'll definitely be reaching for a second glass of this cranberry spritzer. Mix your favorite white wine with a splash of seltzer and cranberry juice, then garnish with cranberries. 
3. Mint Mojito
Candy canes and peppermints aren't the only minty treats you'll be enjoying this winter. Crushing fresh mint leaves in your mojito will leave a strong, almost spicy taste in your mouth. To create the wintry mix, stir rum, soda water and lime juice together. Sweeten the cocktail with a little sugar and embellish with mint. 
4. Boozy Hot Chocolate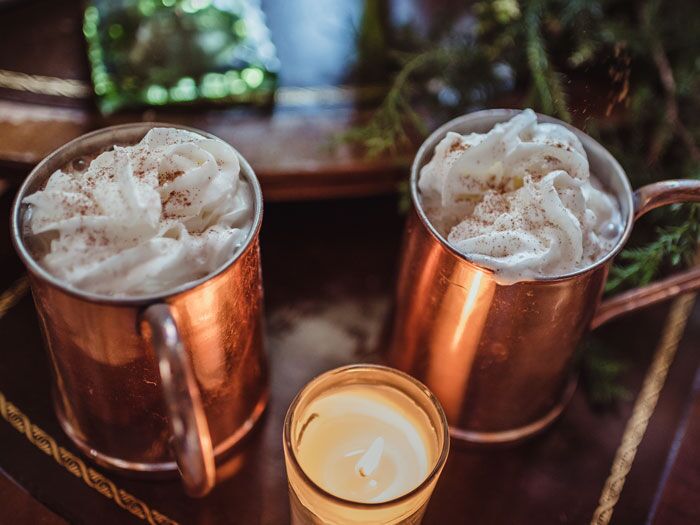 Hot chocolate is the ultimate cold weather drink, but pairing it with liquor will really get you in the holiday spirit. Prepare homemade hot chocolate by heating baking cocoa powder, sugar and milk, or save time and opt for the prepackaged version. Once your hot cocoa is ready, mix in peppermint schnapps for a minty aftertaste. Then, go crazy with the toppings: marshmallows, whipped cream and crushed peppermints will do the trick.
5. Lemon Drop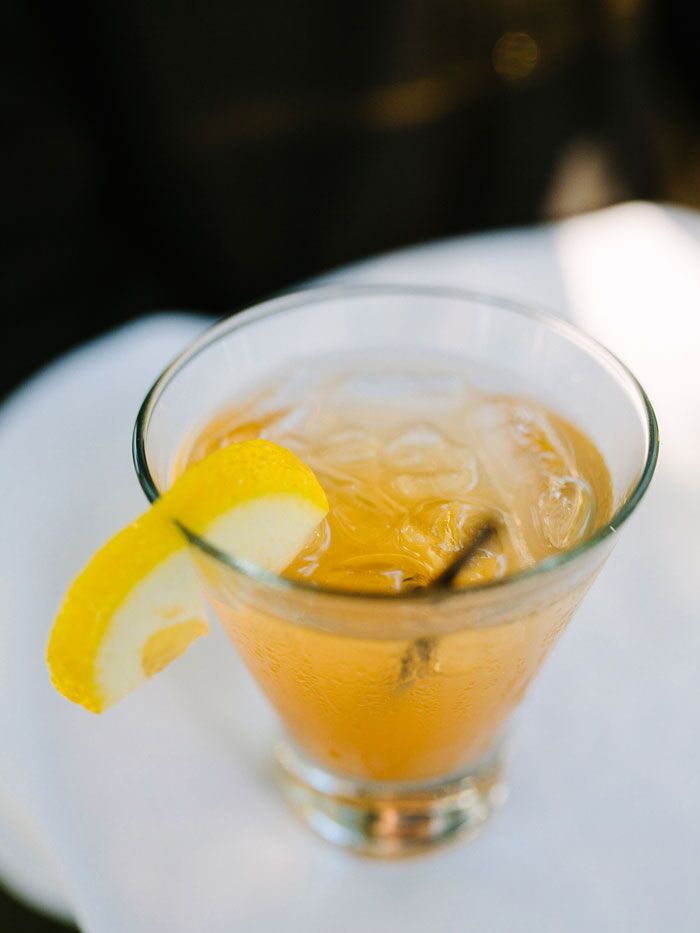 Cold weather means flu season is in full swing. If you find yourself feeling a little under the weather but refuse to let coughing and sniffling prevent you from having a good time, this lemon drop cocktail might be the remedy for you. The lemon juice and honey mixture will relieve symptoms of the dreaded cold like soothing your sore throat. Add some pizazz to the drink by mixing in some vodka and orange liqueur.
6. Cinnamon White Russian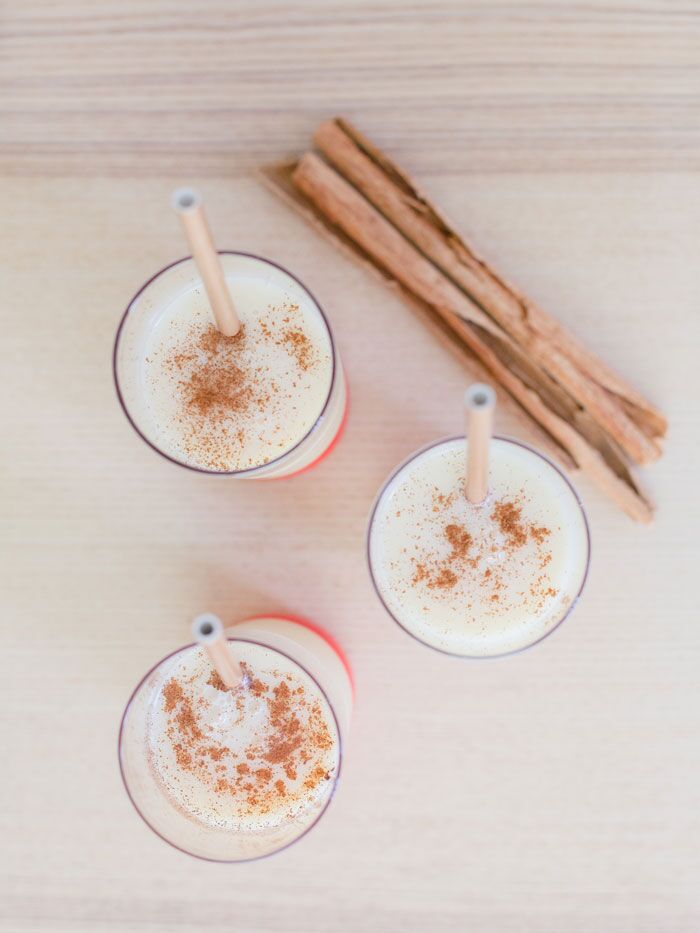 This White Russian with a cinnamon twist is perfect for those who want to add a mild spice to their cocktails. Make a classic White Russian with vodka, heavy cream and coffee liqueur. Next, pour in cinnamon simple syrup and garnish with ground cinnamon and cinnamon sticks. 
7. Red Wine Sangria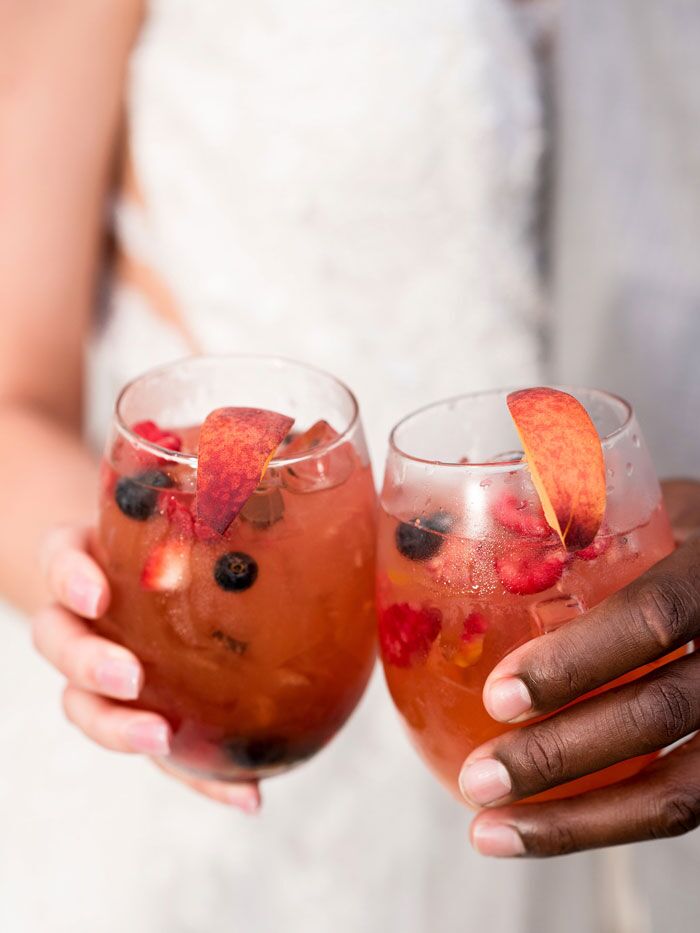 Once the weather gets colder, we tend to grab a snack from the cookie jar, not the fruit bowl. For anyone who wants to dial back on their daily consumption of gingerbread cookies and pumpkin pie without having to sacrifice the fun, this light and refreshing cocktail is a great start. This beverage is loaded with peaches, blueberries, strawberries and lemon juice, so it will feel like you're sipping on summer. Brandy and sauvignon blanc will give the drink a kick, and seltzer water and ice will hydrate you. Add sugar to taste, and enjoy.
Bartender: Concoctions Bartending
8. Mulled Wine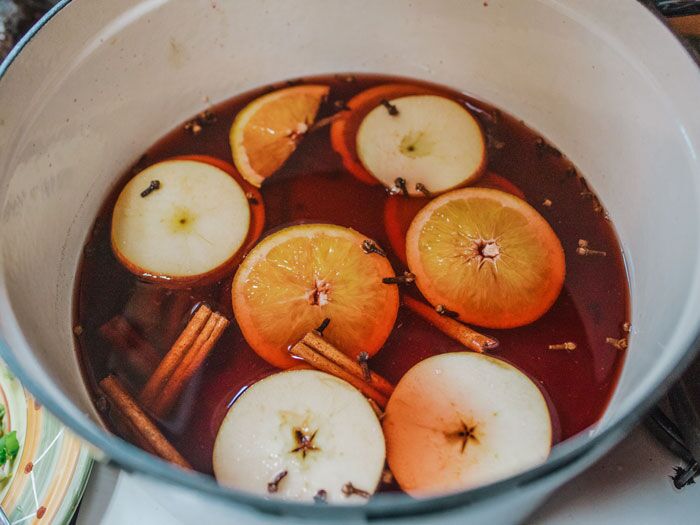 If the cold weather sends a shiver down your spine, cozy up with a warm cup of mulled wine. And if you want to feel even warmer, gather your friends to make a batch of this comforting cocktail for a new holiday tradition. Heat red wine, brandy, oranges, cloves, cinnamon and honey in a saucepan on the stove until it comes to a boil. Garnish the drink with apple slices, orange slices and cinnamon sticks. If you're feeling crafty, you can cut up the apples and oranges in fun shapes. 
9. Rosemary and Blackberry Bliss
Wrap yourself up in a blanket of sweet and sour with this cocktail drink. Combine seltzer, blackberry syrup, lemon juice and tequila together for a blast of heat. Garnish with a sprig of rosemary, a handful of blackberries and a slice of lemon for the finishing touch.
Bartender: Peak Beverage
Not in the mood to play bartender? Hire a professional instead.