Couples' Costumes with Face Masks for Halloween 2020
Take a look at these couples' Halloween costumes you can wear with face masks while social distancing.
Brittany Barber
Contributor
Can you believe Halloween 2020 is so soon? As we continue through this time-warp that is the COVID-19 pandemic, Halloween is obviously going to look a little different this year. Though you may not be going to huge Halloween parties or events, you can still dress up in a couples' Halloween costume and celebrate within reason. A small gathering? A spooky backyard soirée? A mini murder-mystery game night? Whatever your Corona-cautious plans end up being this Halloween, you'll want to wear your face mask. If you and your S/O (or even bff or roommate) are contemplating on how to dress up this year, take a look at these couples' Halloween costume ideas that incorporate wearing a face mask. 
Here are 12 Halloween costumes couples can wear with masks this October.
Winifred Sanderson and Billy Butcherson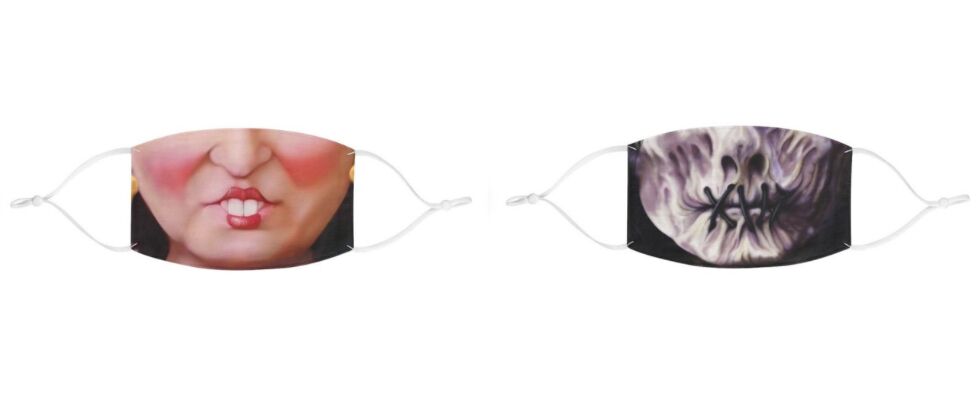 Photos: ProteaWorks/Etsy.com
If watching Hocus Pocus is a part of your Halloween tradition, then dressing up as Winifred and Billy is the couples' costume for you. Instead of relying on makeup, use masks to define Winifred's distinct pointed lip shape and Billy's sewn up mouth!
Jack and Sally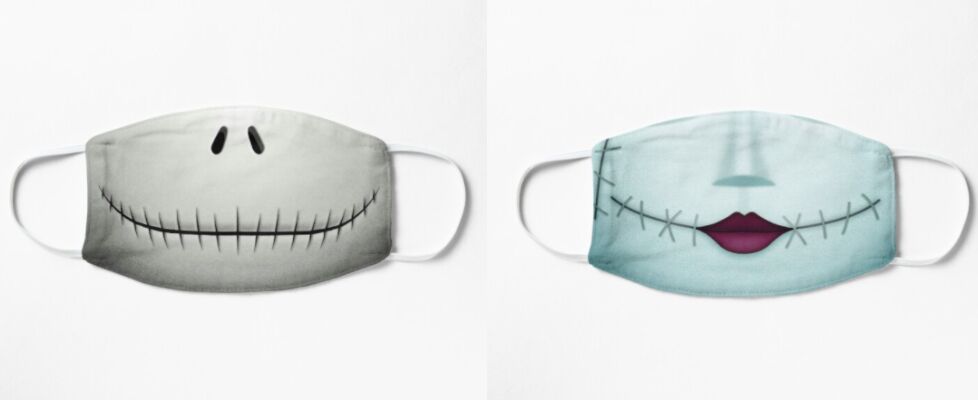 Photos: FabsDesign/RedBubble.com
This couples' costume has been a timeless hit since The Nightmare Before Christmas premiered in 1993. If you and your S/O are in love with Tim Burton's whimsical gothic aesthetic, dress up as Jack and Sally to embody that look. Use face masks to bring their ghoulish smiles to life!
Solar Opposites' Terry and Korvo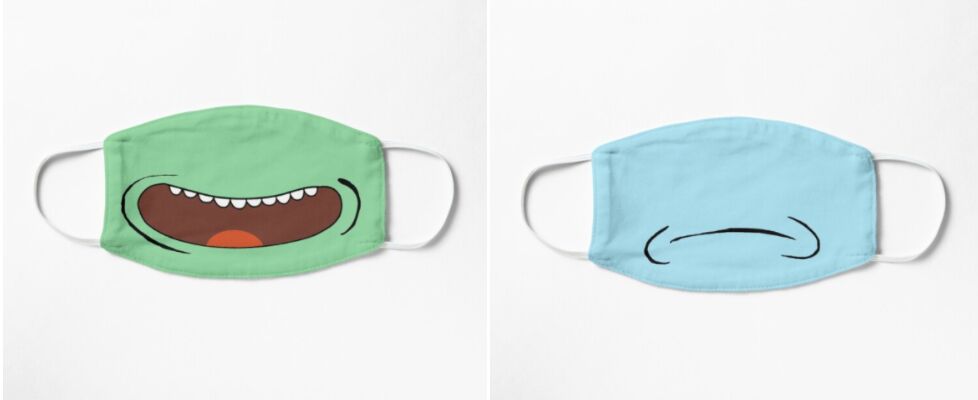 Photo: Soutarm/RedBubble.com
One of the few gems to come out of 2020 is Justin Roiland and Mike McMahon's Solar Opposites. This refreshing adult comedy features a family of aliens attempting to assimilate into human society. If you and your partner are fans of the new show, dress up together with Terry and Korvo face masks! If you have a dog or a cat, you'll even have a Pupa!
Thing 1 and Thing 2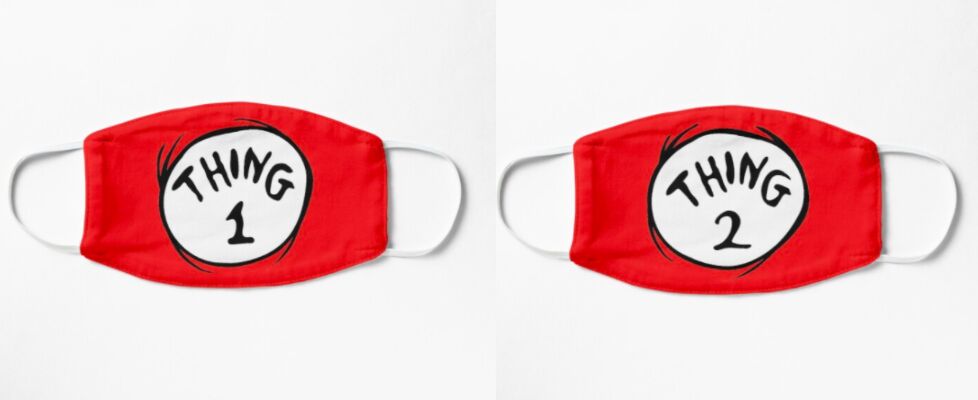 Photo: MononokeArts/Redbubble.com
Dressing up as this chaotic pair for Halloween is a great option for a couple's costume. Who doesn't want to rock a blue wig and a bright red onesie? You could try these Dr. Seuss face masks for a creative way to display who is Thing 1 and who is Thing 2!
Minions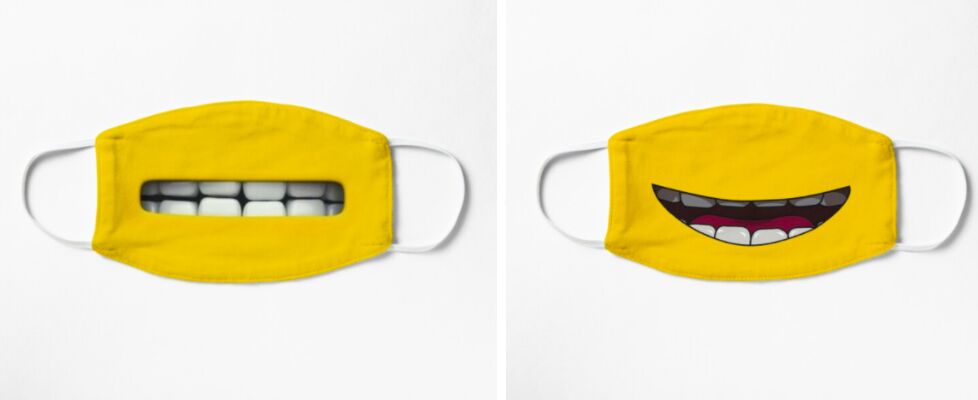 Photo: ameerart/howellg001/RedBubble.com
The popular Minion movies seem to be adored by just about everyone. If you and your partner enjoy the franchise, why not use them as inspiration for your Halloween costume this year? You might even be able to assemble your costumes using clothes from your closet. All you really need are denim overalls and yellow t-shirts! Try these face masks from RedBubble for an authentic Minion smirk - and don't forget a little yellow face paint.
Star Wars Characters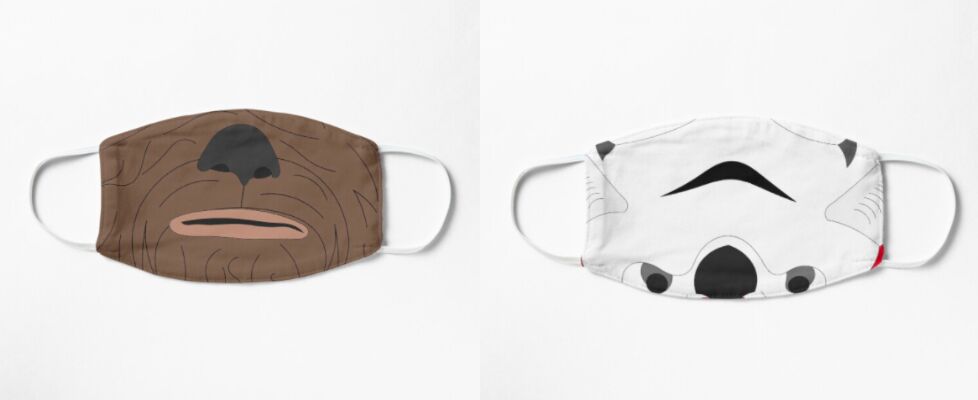 Photo: Gabby Hanes/RedBubble.com
If you and your S/O are into Star Wars, why not dress up together? Although Star Wars masks and costumes are easy to find online, you could make a date night out of designing your own! Otherwise, check out these awesome face masks if you want to be a Wookie or a Storm Trooper.
Spongebob and Patrick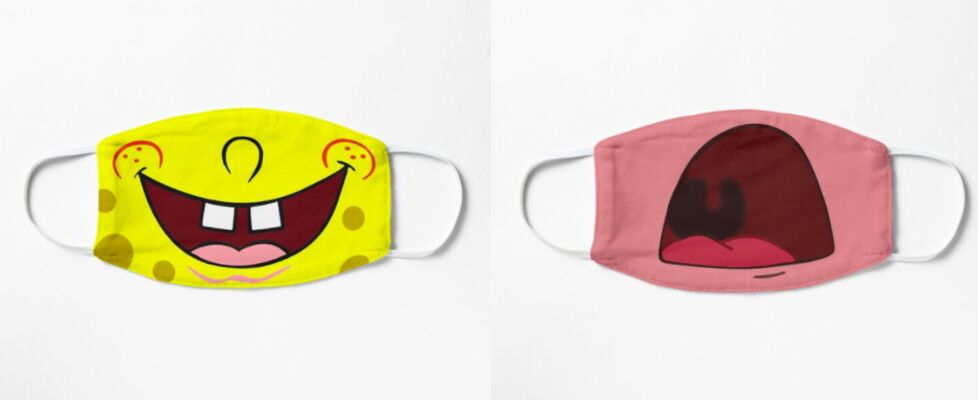 Photo: Sweet-ToffeeDog/TroyBolten17/RedBubble.com
Who doesn't love this goofy duo? All you need for Spongebob is a red tie, white shirt, and brown dress pants. And Patrick? Find a pink turtleneck and some funky shorts at a secondhand store. Add these cute Spongebob and Patrick masks and you've got the perfect couples' Halloween costume. 
Power Rangers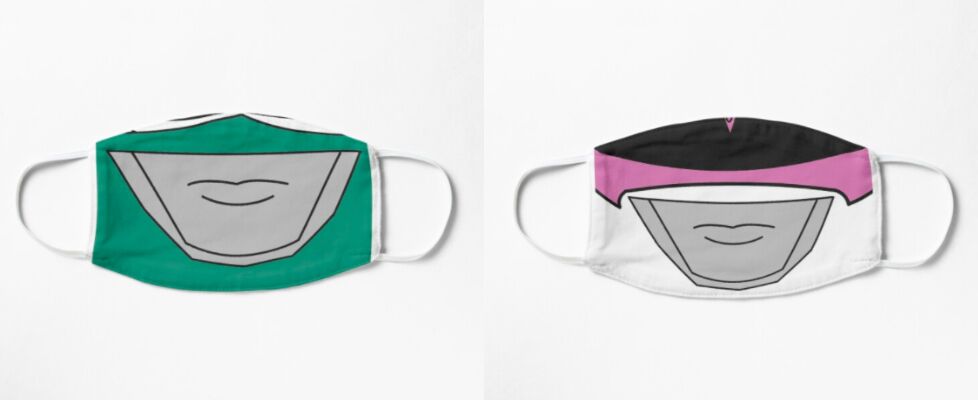 Photo: Simplepete/RedBubble.com
Did you and your partner grow up in the 90s? If so, dress up as a pair of Power Rangers for a sweet throwback and an excuse to wear an awesome mask. This works well as a couples' costume, or you could organize a Power Rangers group costume with some friends too!
Pokemon Duo

Photo: PopStoreMerch/RedBubble.com
Speaking of the 90s - Pokemon costumes grant a ton of opportunities for creative masks, makeup, and DIY Pokeballs. Ash and Pikachu might be the most obvious option, but you could also look into recreating Team Rocket, or even a Pokemon and its second evolutionary form to mix it up! Check out these fun masks from RedBubble for inspiration.
Princess Bubblegum and Marceline the Vampire Queen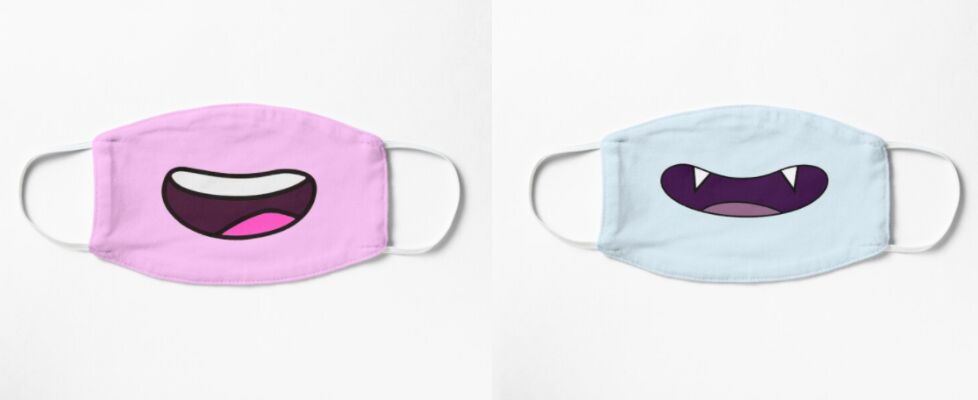 Photo: Fox Newton/Davidpereja/RedBubble.com
Any Adventure Time fans out there? This niche couples' costume is super cute for anyone who loves Princess Bubblegum and Marceline. For makeup tips, check out Jess Heart's tutorial on how to bring these characters to life this Halloween. Draw a simple smile onto a pink face mask for Bubblegum, and one with fangs onto a surgical or reusable blue mask for Marceline! You could also check out these excellent pre-made masks that have Marceline and Bubblegum's smiles designed onto them. 
Homer and Marge Simpson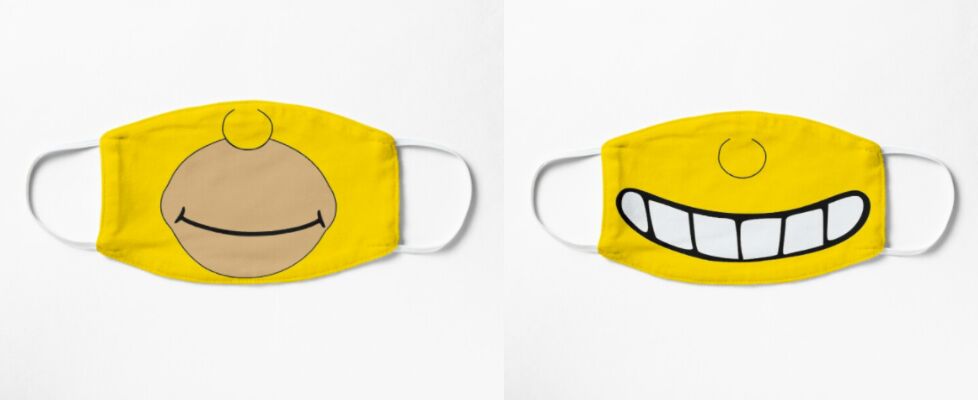 Photo: 11and20Studio/RedBubble.com
Who doesn't love this comedic cartoon couple? Recreate this dysfunctional relationship with face masks that feature their animated smiles. Don't forget the yellow face paint, a can of Duff's, and of course Marge's iconic blue updo!
Frankenstein and Bride
 
Photo: Callum Cottingham/CorianderDez/RedBubble.com
A Frankenstein and Bride costume for couples is instantly recognizable and tons of fun to put together. Instead of using makeup to emphasize their stitched up smiles, draw your own monstrous, stitched-up grin onto a mask! Otherwise, check out these Frankenstein and Bride masks if you'd prefer something professionally made. 
Looking for more ideas? Check out these 13 Scary Halloween Costumes with Masks.
Find more Halloween entertainment and party ideas on The Bash.
About Brittany Barber
Brittany Barber, lover of books, dogs and romance, graduated from Bishop's University with a Communications and Theatre degree. After spending some time working abroad in the theatre world, she is now a freelance writer covering a range of lifestyle topics including wedding and event planning for The Bash, WeddingWire, 2life and Fluttr.