Kids' Halloween Costume Ideas to Wear with Masks
Looking to help your child choose a costume during COVID-19? Check out our favorite costume ideas that incorporate wearing a mask.
Brittany Barber
Contributor
With Halloween 2020 around the corner, parents are deciding how to celebrate Halloween while keeping up with COVID-19 regulations. Will your family participate in trick-or-treating, or stay home for a social distancing spook-fest instead? Either way, we have the responsibility to make sure our children celebrate Halloween 2020 safely. (While having tons of fun, of course.)
If you encourage your child to wear a mask day-to-day, then we're here to help with kids' Halloween costumes that are complemented by one! It's a fun and effective way to ensure your family is taking the right precautions. Whether you embark on a DIY project or head out to hunt for something professionally made, here's a little inspiration to get you started.  
Take a look at our favorite kids' Halloween costumes that incorporate wearing a mask.
Skeleton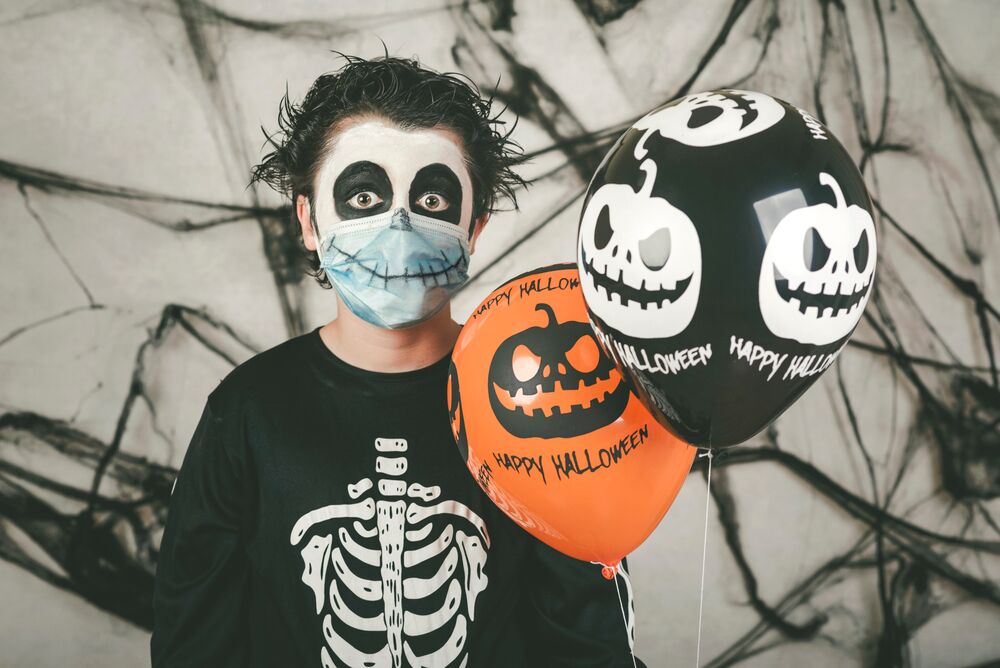 Photo: Esthermm/Shuttertsock.com
Dressing up as a spooky skeleton is a Halloween staple. It's also easy to throw together last minute! Make it as simple as drawing teeth onto a face mask and finding a skeleton onesie. If you think your child might be too warm in a onesie, black PJS will work just as well. Try this DIY method with white duct tape from Crafts By Amanda to add a little extra detail!
Holy Cow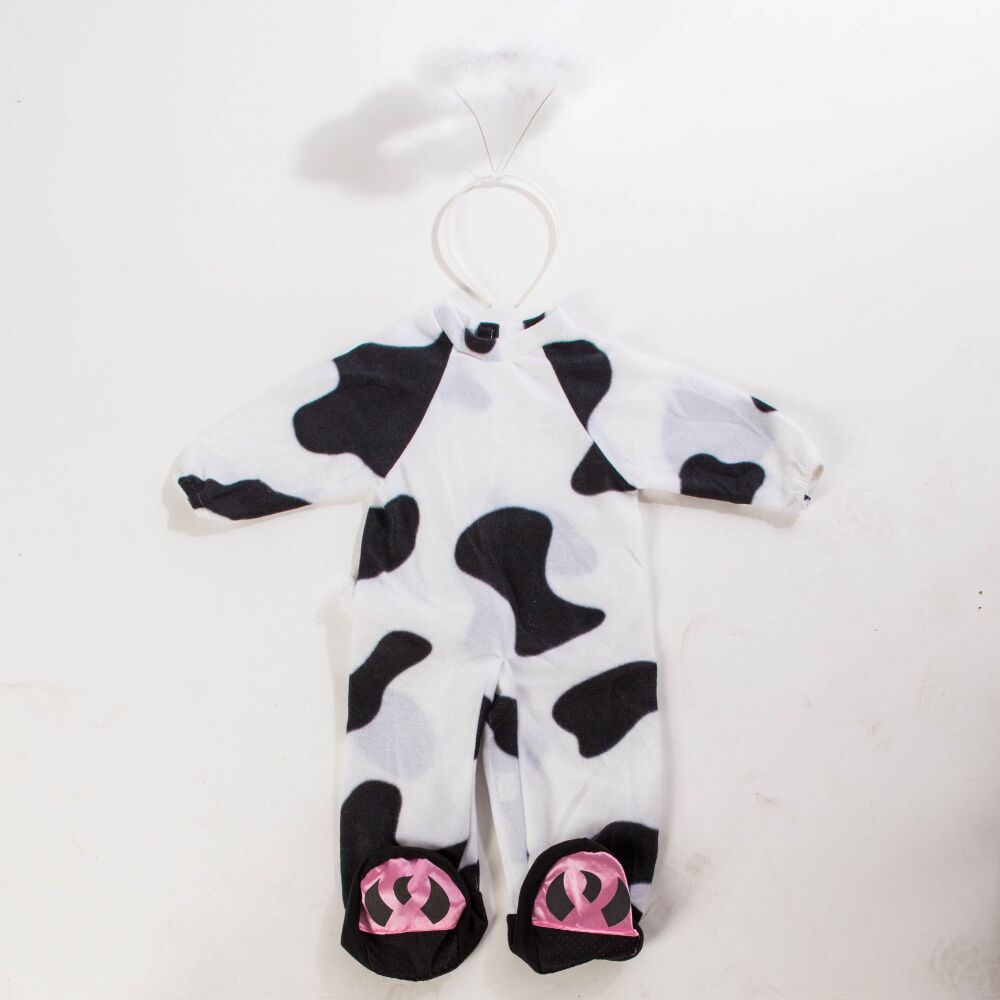 Photo: Laurey W. Glenn/Southernliving.com
All you need for this kid's Halloween costume is a comfy onesie, a mask with a snout, and a halo. Oh, and the dedication to chuckle at the phrase "holy cow!" all night. If your child enjoys craft-making, try making this halo headband to create part of the costume yourselves! If you are a true DIY enthusiast, check out these DIY cow costume instructions from Primary. Otherwise, it's super easy to find one you can purchase online.
Jack O'Lantern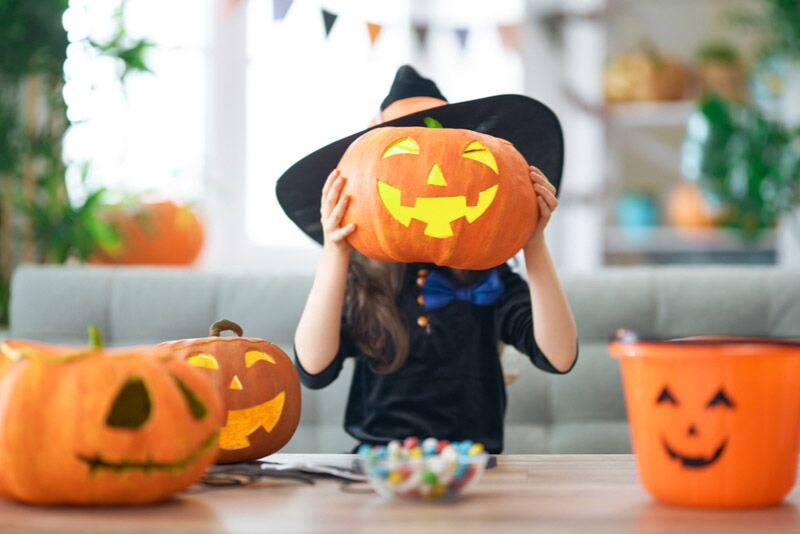 Photo: Yuganov Konstantin
/Shuttertsock.com
What's cuter than a kid in a puffy pumpkin costume? Draw a jack o'lantern's nose and grin onto a simple face mask to enhance your child's Halloween costume this year! It can even be a fun craft for them to design themselves. There are also a handful of professionally made pumpkin masks available at stores like Hot Topic, or sites like RedBubble.
Clown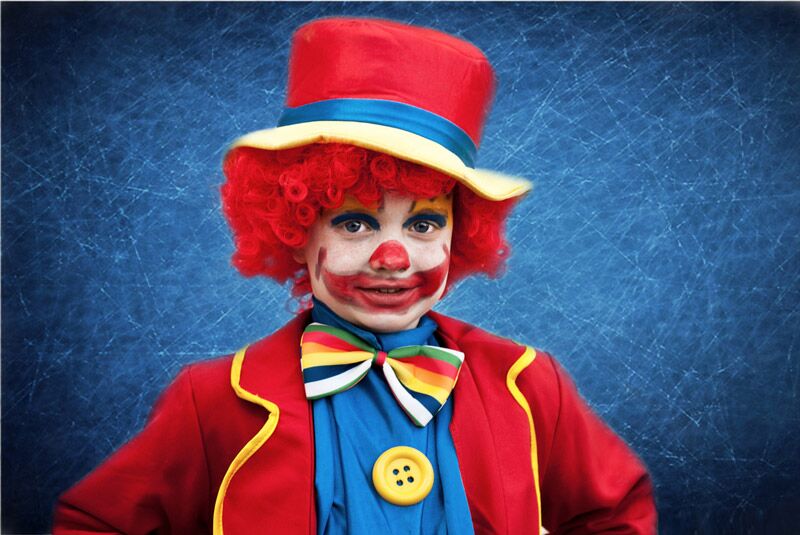 Photo: Cait Eire
/Shuttertsock.com
There are countless ways to construct a great clown costume! With a pillowcase and party decorations, you might already have what you need for an amusing get-up. Instead of using makeup to create an oversized grin, paint a smile onto a mask. If nothing else, it will be a lot easier to clean up at the end of the night than bright red lipstick.
Vampire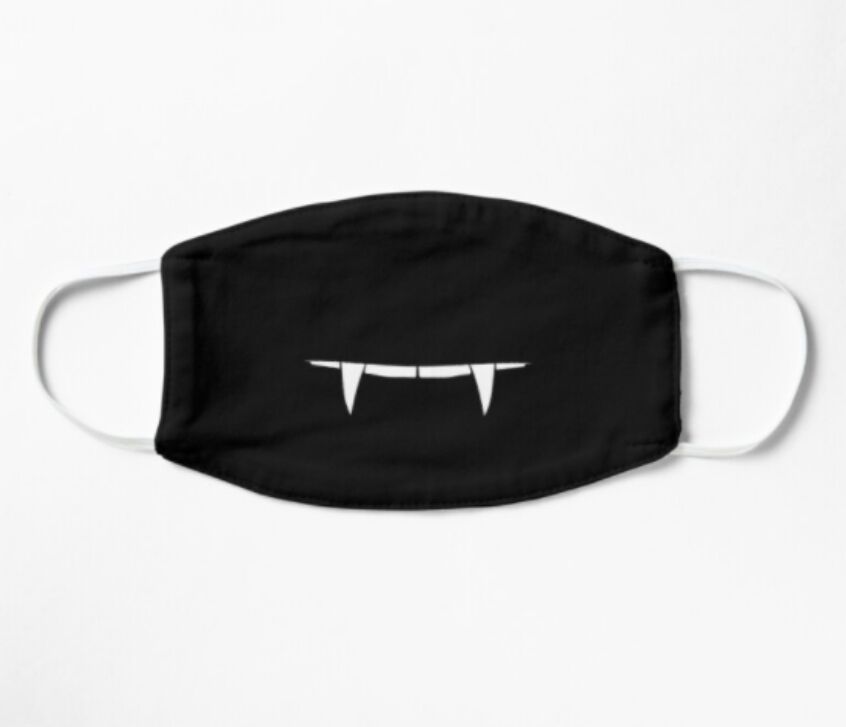 Photo: Vexento Art/RedBubble.com
Instead of messing around with plastic fangs, avoid any unnecessary mouth touching with a mask instead. You can find some great options on sites like Redbubble or Etsy. If you're more into DIY costumes, try making a mask out of an old black t-shirt. Skip any tedious sewing and use white duct tape to cut fangs out of instead!
Lego Person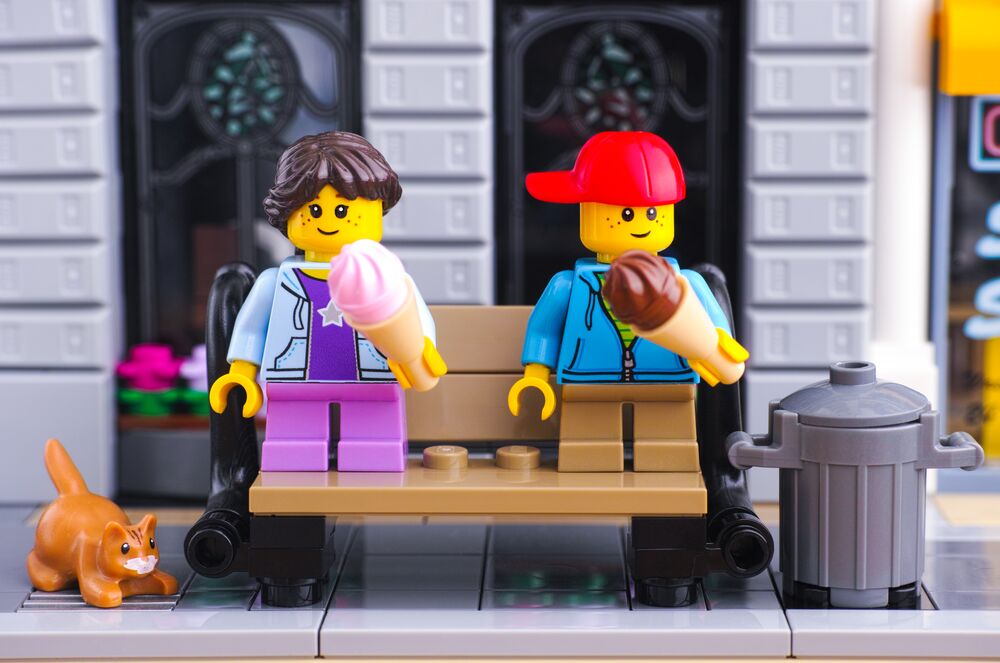 Photo: Ekaterina_Minaeva
/Shuttertsock.com
These timeless "minifigs" have played host to children's bedroom floors since the 70s. Lego has maintained its popularity not only through its famous block sets, but with recent Lego Movies too. Get creative this Halloween and construct your own Lego person costume! Websites like Instructables have great step-by-step instructions on how to create one from scratch.
Ghost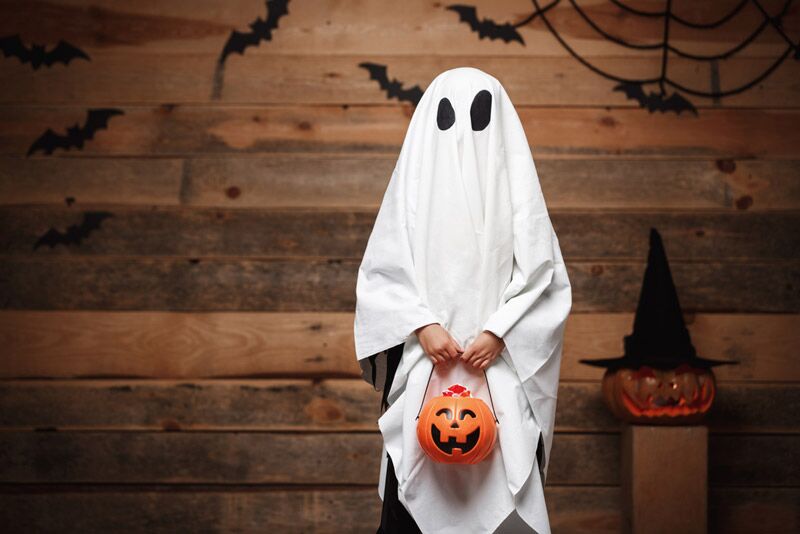 Photo: Mix and Match Studio
/Shuttertsock.com
A simple yet effective Halloween costume is the spooky sheet ghost. An added bonus is the costume itself acts as a face-covering! Just cut two holes for eyes in an old white sheet and you've got a COVID-cautious Casper. 
Princess Poppy from Trolls
Photo: ju_see
/Shuttertsock.com
You can have tons of fun getting creative with a costume from Trolls. Think bright hair, fun eye makeup, and a Princess Poppy mask to accentuate her animated smile, pink nose, and rosy cheeks!
Shaun the Sheep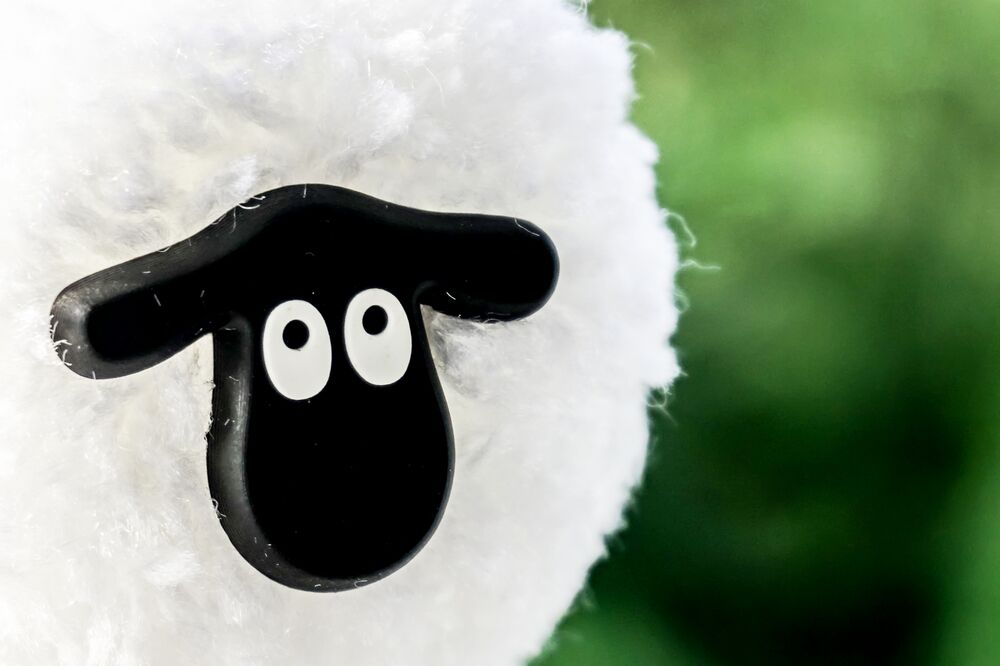 Photo: Chantapa4289
/Shuttertsock.com
How cute is Shaun the Sheep? This adorable claymation is an excellent source of inspiration for a kid's Halloween costume. Transform an old black hoodie by adding felt earflaps and googly eyes, and use cotton balls or sherpa fabric as wool. We recommend using a simple black face mask to match the costume! 
Favorite Animal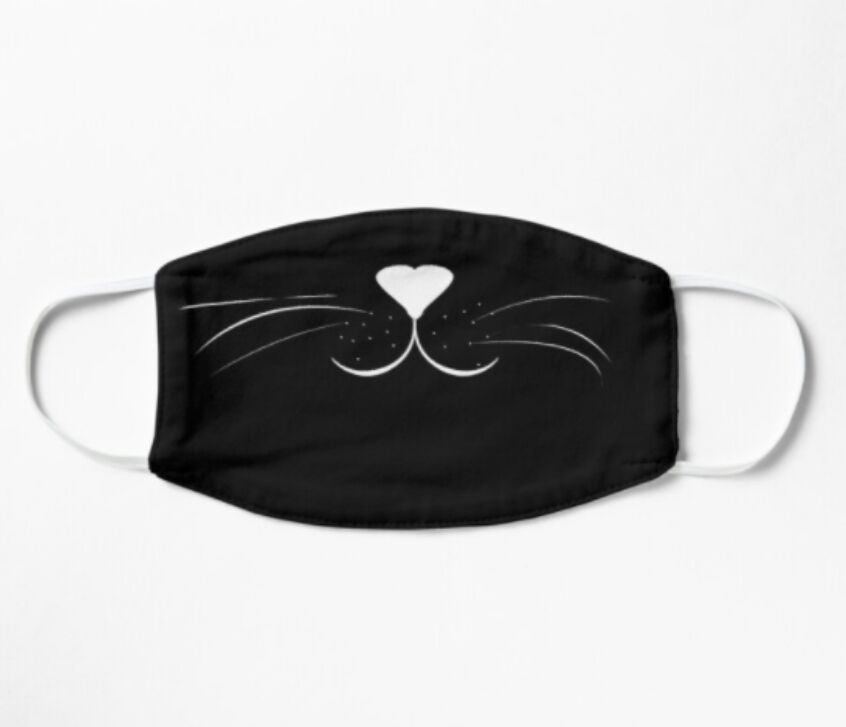 Photo: RidaelB/RedBubble.com
This Halloween, pair your kid's favorite animal onesie with a simple animal mask! Any animal that requires a snout or a beak is a great option. Make the mask together for a fun DIY project, or buy one online instead!
Superhero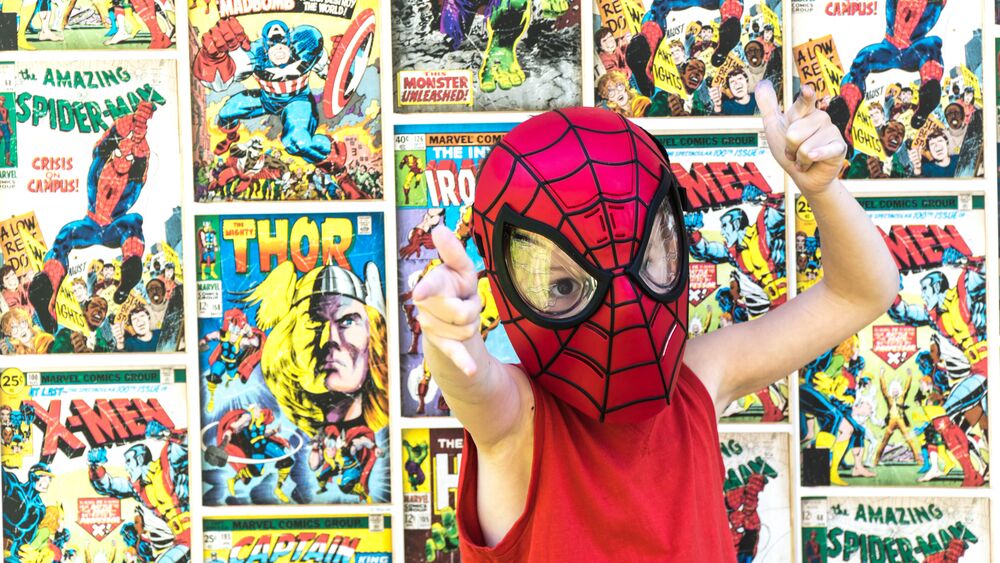 Photo: VM.Shpilka
/Shuttertsock.com
Let your child choose their favorite superhero who wears a mask, and go from there! You can purchase a professionally made superhero mask for added authenticity, or create something yourself instead. Check out these instructions on a DIY Spiderman (or Gwen) mask!
Mummy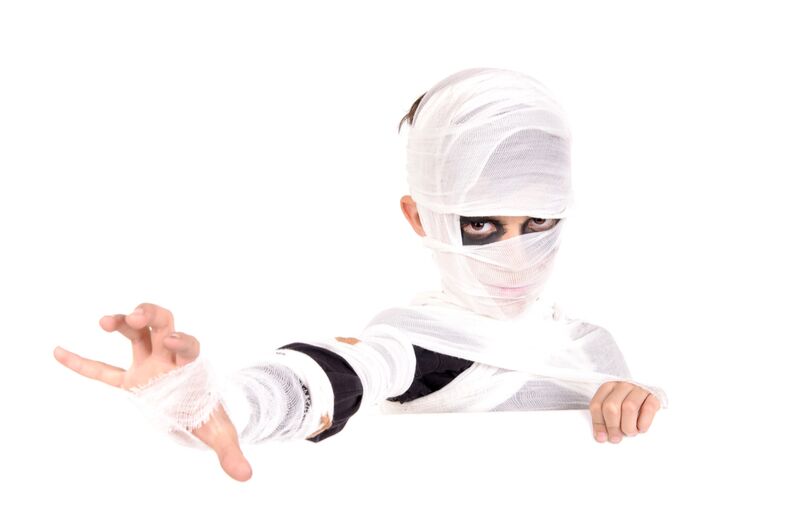 Photo: Veronica Louro
/Shuttertsock.com
Just about every kid dresses up as a mummy at least once for Halloween. Plus, it's a super easy, fun, and inexpensive costume to put together!
Any Adventure Time Character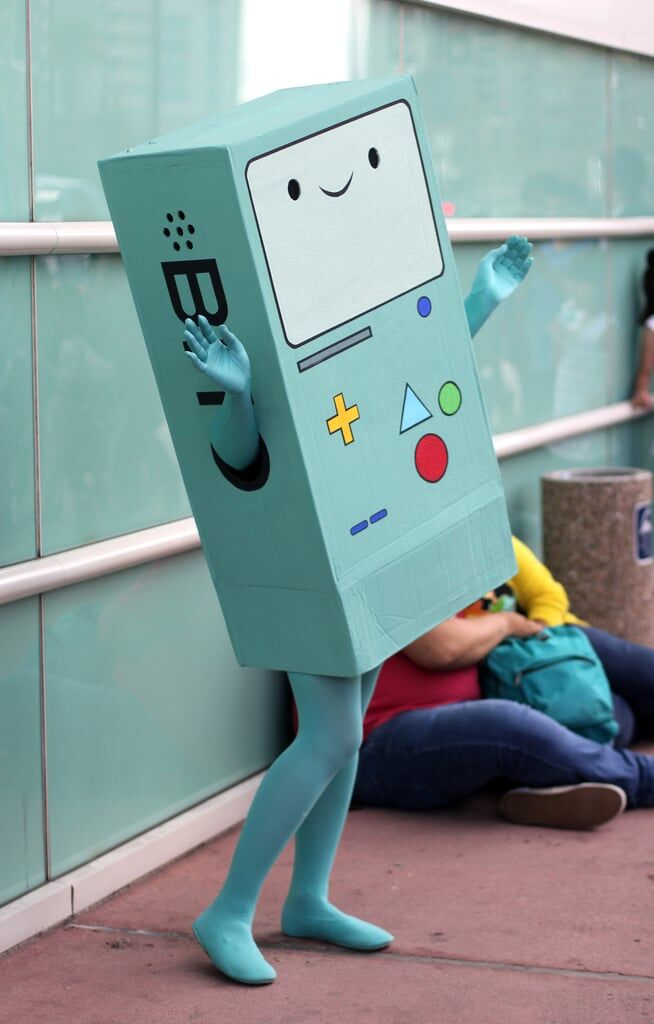 Photo: Lisette Mejia/POPSUGAR Photography
With tons of characters to choose from, your kids can create their own candy kingdom this Halloween! Fin, Jake, BMO, Princess Bubblegum, Marceline, Ice King… the list goes on. Use masks to get each character's animated grins just right.
Minion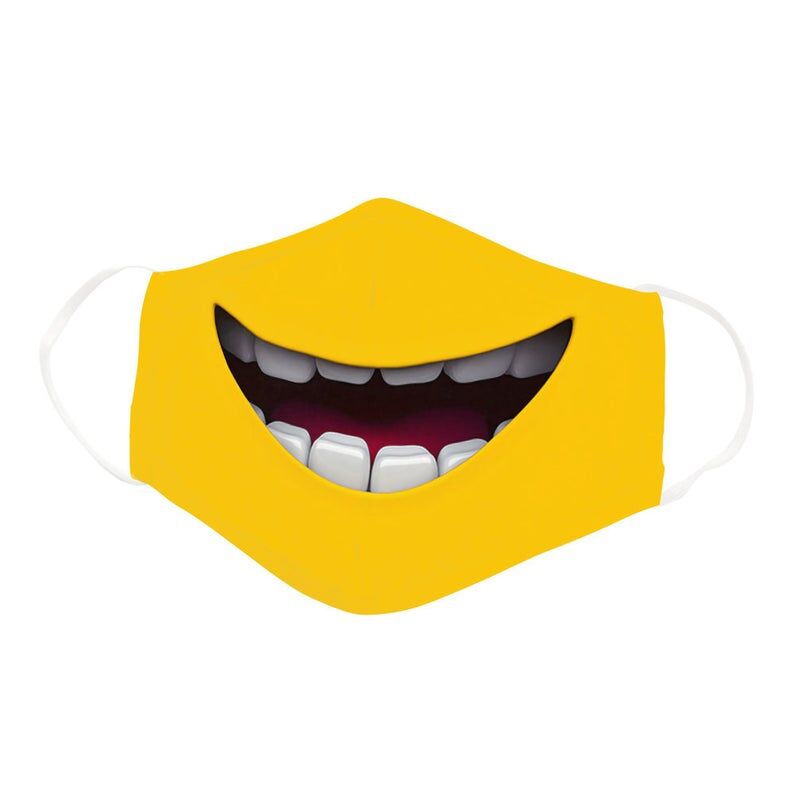 Photo: BobaTeeShop/Etsy.com
This Halloween costume is great for kids of any age. Find a yellow facemask and draw on a cheeky grin to keep it simple, or find a mask specifically designed with a Minion's mouth on it. Don't forget the goofy goggles, yellow face paint, and jean overalls!
Scooby-Doo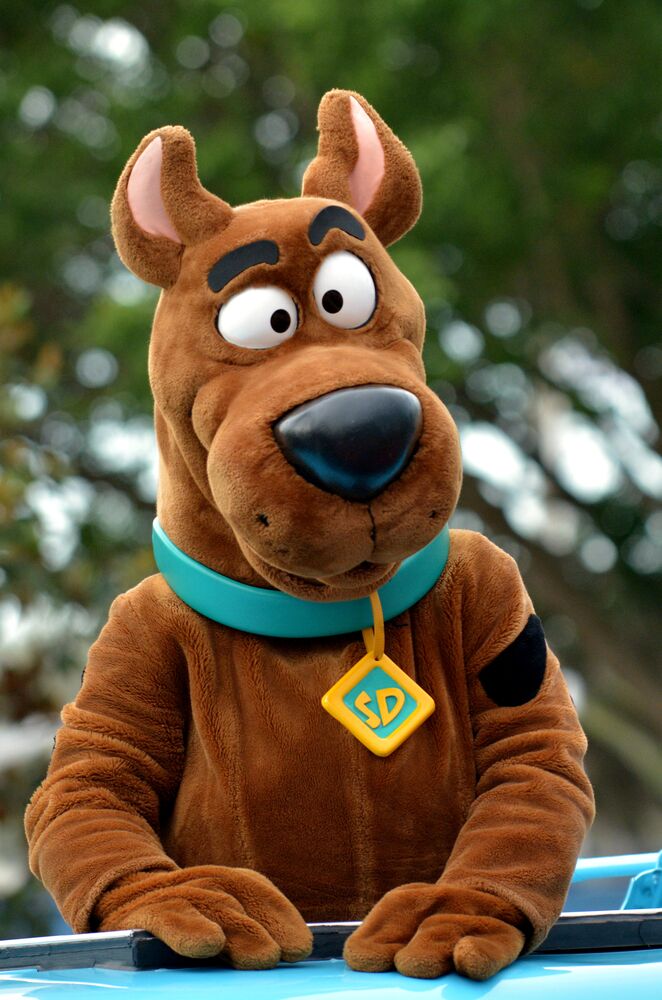 Photo: ChameleonsEye
/Shuttertsock.com
A Scooby-Doo onesie and facemask are all you need for a cute Scooby costume. If the family's staying home this year, you could even dress up together as the iconic Mystery Machine squad! Just be prepared to draw straws if more than one person wants to be Scooby.
Pro tip: If your community isn't trick-or-treating due to COVID-19, here are 22 alternative Halloween activities.
Find more Halloween entertainment and party ideas on The Bash.
About Brittany Barber
Brittany Barber, lover of books, dogs and romance, graduated from Bishop's University with a Communications and Theatre degree. After spending some time working abroad in the theatre world, she is now a freelance writer covering a range of lifestyle topics including wedding and event planning for The Bash, WeddingWire, 2life and Fluttr.