52 Songs to Add to Your New Year's Eve Playlist
Ring in the New Year with a few of our all-time favorite New Year's Eve songs. Check them out!
Brittany Barber
Contributor
It's almost impossible to celebrate New Year's Eve without dancing at some point — which is why we've made this bangin' New Year's Eve playlist for you!
By now, you are probably already bursting with holiday spirit — but if the gift shopping, wrapping, tree decorating, and menorah lighting hasn't gotten you ready for a New Year's bash, maybe our New Year's Eve Playlist will do the trick! Whether you're planning a New Year's Eve party, a virtual New Year's Zoom party,  or simply staying home with kids — you're going to want some tunes. 
We've selected a few of our all-time favorite New Year's Eve party songs for your listening pleasure. Some you've probably heard a million times before, others you probably haven't. Either way, pour yourself a glass of bubbly and hit the dancefloor!
Bonus: We've included links to the YouTube videos for each song, as well as, a New Year's Eve playlist on Spotify.
READ MORE:
Here are 52 songs to add to your New Year's Eve playlist.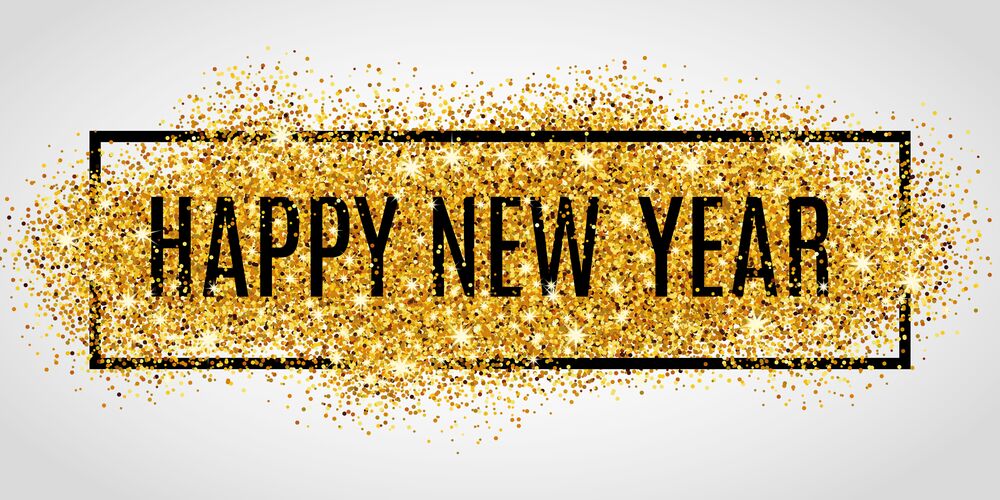 Photo: Pirina/Shutterstock.com
1. I Wanna Dance With Somebody - Whitney Houston
If this song doesn't make you want to get up and dance, we don't know what will!
2. Shut Up And Dance - WALK THE MOON
You heard them, forget everything and shut up and dance!
3. Raise Your Glass - P!nk
Say "cheers" to the new year with this iconic song by P!nk.
4. 1999 - Prince
You know the saying, get ready to party like it's 1999!
5. Hey Ya! - OutKast
Probably one of the best songs to get everyone up, dancing, and having fun.
6. Uptown Funk - Mark Ronson, Bruno Mars
This classic party hit needs to be added to your New Year's playlist.
7. Get Lucky - Daft Punk, Pharell Williams, Nile Rodgers
We could all use a little extra luck, especially for the new year.
8. Funky New Year - Eagles
Play this song to ensure a funky new year celebration.
9. SexyBack - Justin Timberlake, Timbaland
Who doesn't love a JT throwback?
10. 24K Magic - Bruno Mars
The perfect combination of funk, disco, and hip hop that will liven up any party.
11. New Year's Resolution - Otis Redding, Carla Thomas
If you need a little inspiration for your new year's resolution, this song is for you.
12. One More Time - Daft Punk
"Don't stop dancing, we're gonna celebrate!"
13. Walking On Sunshine - Katrina & The Waves
The perfect song to get you in an optimistic mood for the new year!
14. Happy - Pharell Williams
We can all use a little extra happiness! You literally can't be sad when listening to this song.
15. We Are Family - Sister Sledge
After all, the holidays are a family affair!
16. Love Shack - The B-52's
This classic needs to be played at your New Year's party—no exceptions!
17. Celebration - Kool & The Gang
Bring the good times, laughter, and get ready to celebrate with this iconic party hit.
18. ABC - The Jackson 5
This song makes the perfect sing along for any get-together.
19. Get The Party Started - P!nk
You heard P!ink, it's time to get the party started!
20. Can't Stop The Feeling - Justin Timberlake, Anna Kendrick, James Corden
This song instantly puts you in a good mood!
21. California Gurls - Katy Perry, Snoop Dogg
Transport yourself to the warm beaches of California with this iconic Katy Perry hit.
22. Don't Stop The Music - Rihanna
Keep the party going all night long with this ultimate dance track.
23. Celebrate Good Times - Funktown America
Is it really a celebration unless this song comes on?
24. Blame It On The Boogie - The Jacksons
Get up and boogie oogie oogie with this disco throwback.
25. Black Or White - Michael Jackson
This song is energetic, to say the least. The perfect addition to a new year's music lineup.
26. Girls Just Want To Have Fun - Cyndi Lauper
Play this classic for a guaranteed fun time!
27. Ice Ice Baby - Vanilla Ice
Break it down on the dance floor with this crowd favorite.
28. Don't Stop Believin' - Journey
The perfect message and mindset to enter into a new year.
29. Wannabe - Spice Girls
If you wanna have a fun dance and sing along during your new year's festivities, add this song to your playlist.
30. Mambo No. 5 - Lou Bega
As one of the most requested party songs, if you're booking a DJ for the new year, you'll want this played.
31. I Don't Feel Like Dancin' - Scissor Sisters
The song is called "I Don't Feel Like Dancin'" but will definitely make you want to get up and move.
32. Uptown Girl - Billy Joel
This upbeat Billy Joel song will definitely be a hit among guests.
33. MMMBop - Hanson
Get nostalgic this new year with this 90s hit.
34. Billie Jean - Michael Jackson
As one of MJ's most popular songs, guests will love this addition to the music selection.
35. Livin' La Vida Loca - Ricky Martin
This crowd favorite Latin pop tune will get everyone a little crazy this New Year's Eve.
36. Dancing Queen - ABBA
Channel your inner Donna Sherridan and dance the night away with this fan favorite from Mamma Mia.
37. Stayin' Alive - Bee Gees
Get groovy with it! Kick it back to the 1970s with the Bee Gees.
38. I Got You - James Brown & The Famous Flames
Play this song to make everyone feel good during your new year festivities.
39. Take A Chance On Me - ABBA
Honestly, anything by ABBA would be a perfect addition to your party playlist!
40. Le Freak - CHIC
New Year's Eve is all about having fun, and you definitely will be while dancing along to this tune!
41. The Way You Make Me Feel - Michael Jackson
This song is full of energy—just what everyone needs on New Years!
42. Shake Your Tail Feather - West End Orchestra and Singers
Twist it and shake it on the dance floor with this fun dance song.
43. Dancing On The Ceiling - Lionel Richie
Whether you're on the ceiling or the floor, dancing is strongly encouraged to ring in the new year!
44. Hot Stuff - Donna Summer
A New Year's celebration calls for a disco party, and you'll want to groove to this Donna Summer classic.
45. Hey Mickey You're So Fine - The Original Chin Chins
As soon as the beat comes in, everyone knows the words to sing along to this hit.
46. Believe - Cher
A positive anthem to ring in the new year! Also, who doesn't love a good Cher song?
47. I Gotta Feeling - Black Eyed Peas
I gotta feeling that this year is going to be a good year!
48. Good as Hell - Lizzo (feat. Ariana Grande)
Head into the new year with this Lizzo tune that's sure to have everyone feeling good.
49. Cheap Thrills - Sia
Who needs money when you have good company? This song is all about forgetting everything and enjoying the night.
50. Blinding Lights - The Weeknd
Bonus points if you can get guests to recreate this Tik Tok dance!
51. Levitating - Dua Lipa, DaBaby
As one of the most played songs this year, you'll want to add it to the music queue.
52. Just Dance - Lady Gaga
Do as Lady Gaga says, just dance!
We hope our New Year's Eve playlist helps you enjoy the holidays! Check out The Bash for more holiday inspiration and ideas.
Tips for booking a DJ or live music:
On The Bash, you can search through a list of top-rated, bookable DJs, bands and entertainers in your local area. While browsing, be sure to review vendor profiles and check out their photos and videos.
When preparing a request for one of our

musicians or DJs

, keep in mind that the more details you can provide, the more accurate the price quote you'll receive. If you receive a price quote that seems like it needs clarification, don't hesitate to reach out to the vendor directly to find out more.

Make sure you have discussed what supplies the vendor will need for their performance. You'll want to know what they can provide, and what you'll need to have on hand at your event.

Communicate your expectations and special requests to any prospective musicians, and make sure to ask about their repertoire — especially if you have a particular song that you would like them to perform.

If you're planning an outdoor event, be sure to discuss where the vendor will be situated for the best acoustics and conditions for them to perform.

Discuss what kind of atmosphere and mood you are hoping to set for your event. The more they know, the better they'll meet your expectations.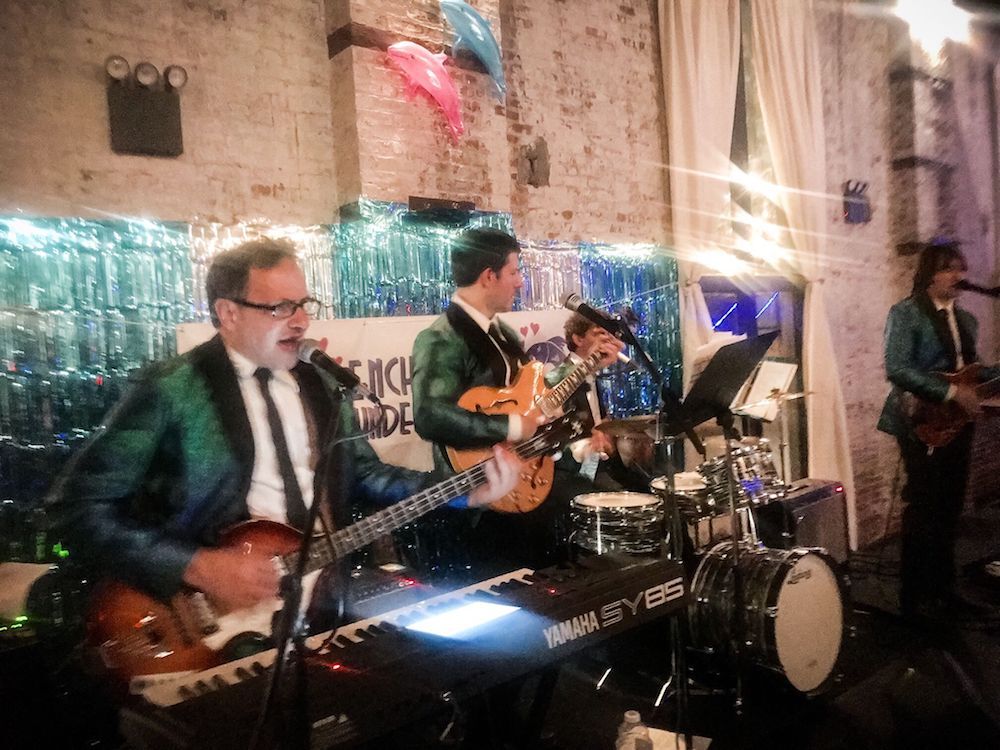 Photo: 1989, 80s Band
There are tons of benefits to booking through The Bash. Our guarantee ensures that our vendors are held to the highest standard of professionalism. All deposit and balance payments made online through our secure EventPay system are backed by a 100% money-back guarantee. You'll also have hands-on support from our Account Services team who is available to help with any event needs, including a last-minute replacement.
Now you've got some New Year's Eve Party song ideas, find DJs, bands and entertainers for your event on The Bash.
About Brittany Barber
Brittany Barber, lover of books, dogs, and romance, graduated from Bishop's University with a Communications and Theatre degree. After spending some time working abroad in the theatre world, she is now a freelance writer covering a range of lifestyle topics including event planning for The Bash, WeddingWire, 2life and Fluttr, and shopping for BuzzFeed and Narcity.