23 Mouthwatering Thanksgiving Dinner Recipes
What's on your Thanksgiving menu this year? If you're on the hunt for ideas, check out these top-rated delicious Thanksgiving recipes!
Brittany Barber
Contributor
If you're figuring out what to make for your Thanksgiving dinner, you've landed on the right page. We've gathered Google's top-rated Thanksgiving dinner recipes and compiled them here, just for you.
Whether it's your first time making a turkey, or you've decided to hire a caterer to help with production, these recipes are guaranteed to give you some delicious inspiration. 
Here are 23 Thanksgiving dinner recipes to include on your table:
Thanksgiving Turkey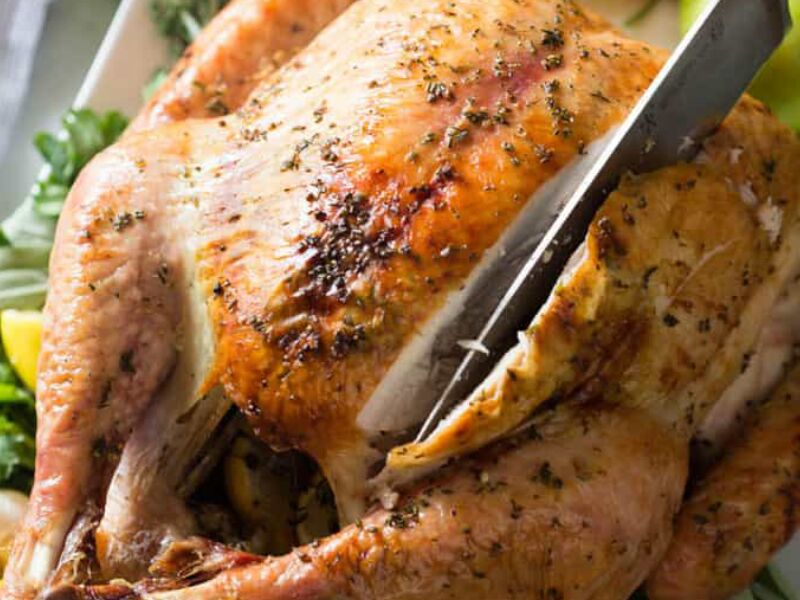 Photo: Tastesbetterfromscratch.com 
When it comes to roast turkey, I'm sure many of you use recipes and methods passed down from previous generations. But just in case you're brand new to this (or your usual recipe is SO old it has you churning your own butter) — you've got to check out Lauren's 5-star recipe from Tastes Better From Scratch. She breaks down the whole process step-by-step, and offers helpful tips that make sure your turkey is ultra moist. 
Thanksgiving Stuffing 
Move over turkey, because one could argue stuffing is actually the main event of the evening. We found three 5-star stuffing recipes that you can include on your Thanksgiving table — especially if you have a big family with a mix of dietary restrictions. 
Traditional Stuffing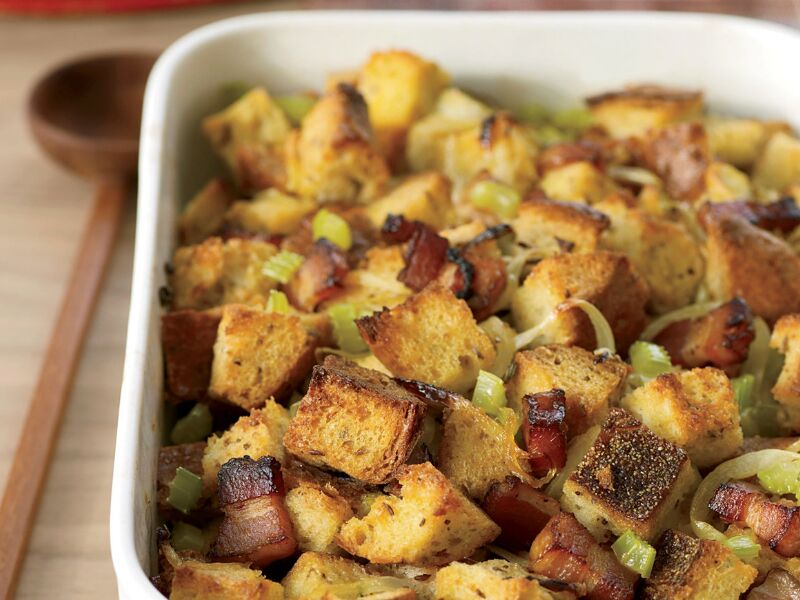 Photo: Frances Janisch/Foodandwine.com
This classic Thanksgiving stuffing recipe from Food and Wine is all you need if you're going for a traditional Thanksgiving dinner. With bacon, onion, and fresh herbs, this recipe ensures a flavorful dish.
Pro Tip: Don't forget to chill your stuffing for at least an hour before putting it in the oven! Doing so will ensure the bread bits soak up the delicious ingredients, making the outside crispy and the inside tender.   
Vegan Stuffing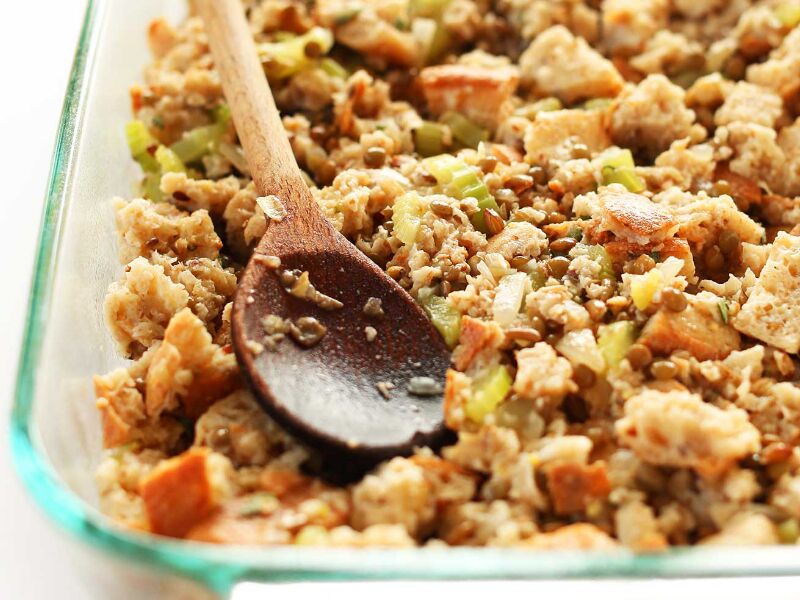 Photo: Minimalistbaker.com
Make sure you've got a vegan stuffing ready for anyone who is skipping the big bird this Thanksgiving. Minimalist Baker's Thanksgiving recipe replaces the butter and eggs with vegan-friendly ingredients that are just as delicious. 
Gluten-Free Stuffing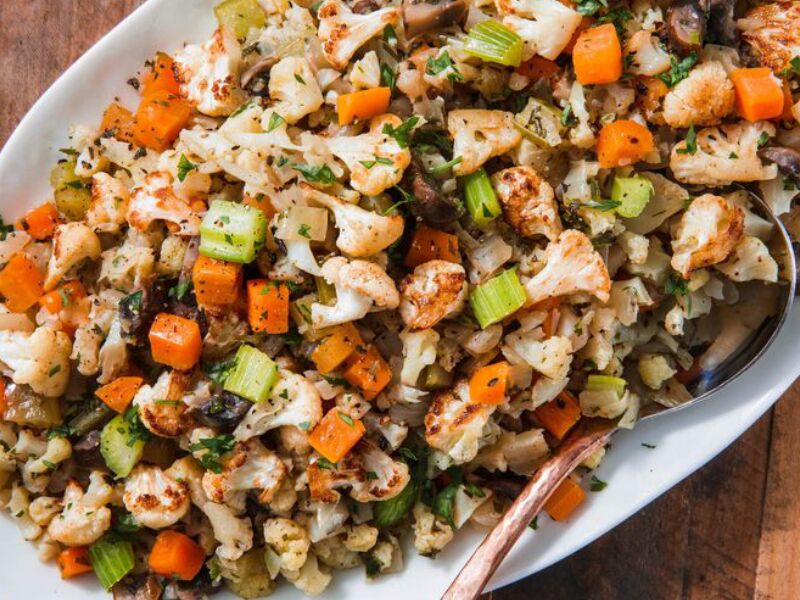 Photo: Parker Feirbach/Delish.com
For anyone who's on the keto-train, try this low-carb cauliflower stuffing from Delish. Your gluten-free dinner guests will thank you!
Thanksgiving Side Dishes
Now that you've got your turkey and stuffing figured out, check out these delicious Thanksgiving side dish recipes.  
Stuffed Acorn Squash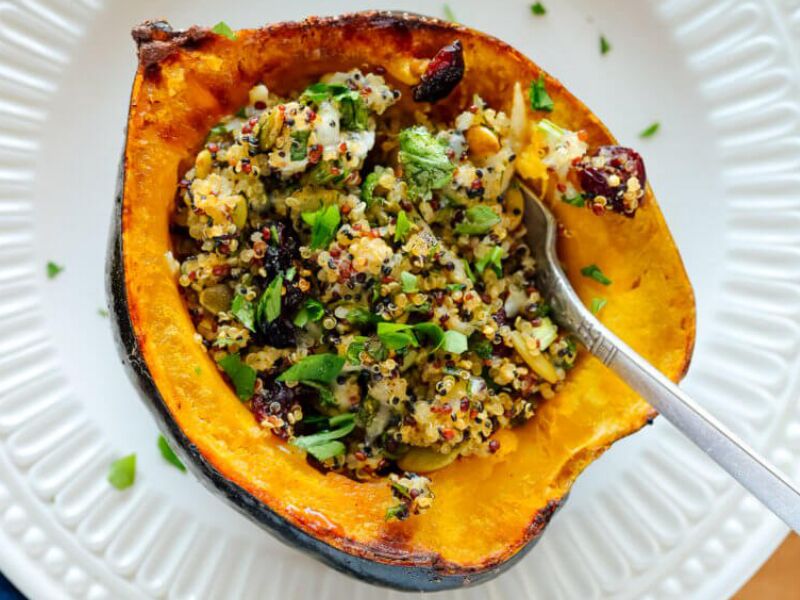 Photo: Cookieandkate.com
As far as vegetarian Thanksgiving recipes go, this stuffed acorn squash recipe is an excellent choice. Serve it as a side dish, or even as the main dish for vegetarian guests who may be attending. 
Mashed Potatoes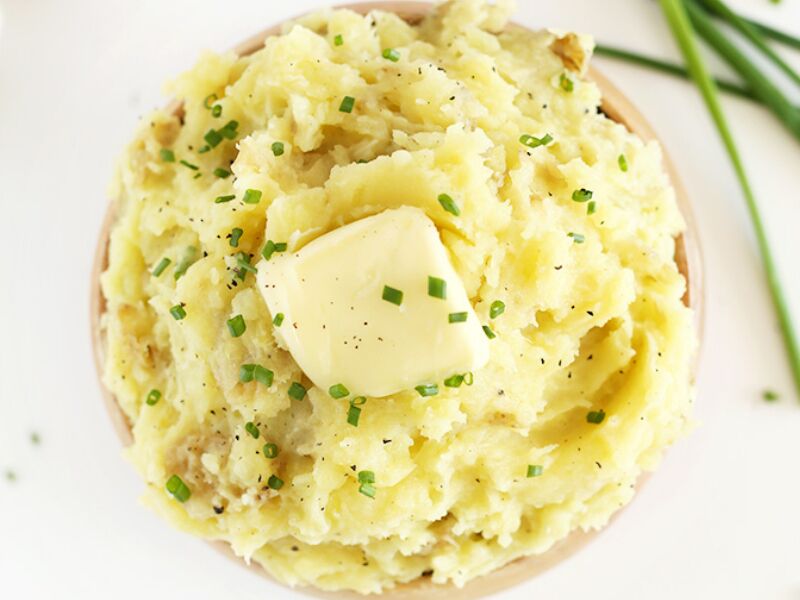 Photo: Minimalistbaker.com
Thanksgiving dinner is not complete without mashed potatoes! This mouthwatering mashed potato recipe from Tasty is the perfect go-to if you're looking for something traditional.
If you're on the hunt for a vegan mashed potato recipe, this recipe from Minimalist Baker was the best-rated one we found on Google. I'd give it a whirl if you're hoping to appease the whole family at Thanksgiving dinner!
Creamy Gratin Potatoes 
Photo: Cathy M/Allrecipes.com
Oh, gratin, the richest, most decadent potato dish out there. If you're looking to up your potato game this Thanksgiving, you're going to have to include a creamy gratin. This gratin recipe from All Recipes is hugely popular (almost 6K great reviews). We recommend starting here if you've never made it before. 
Honey Balsamic Roasted Brussel Sprouts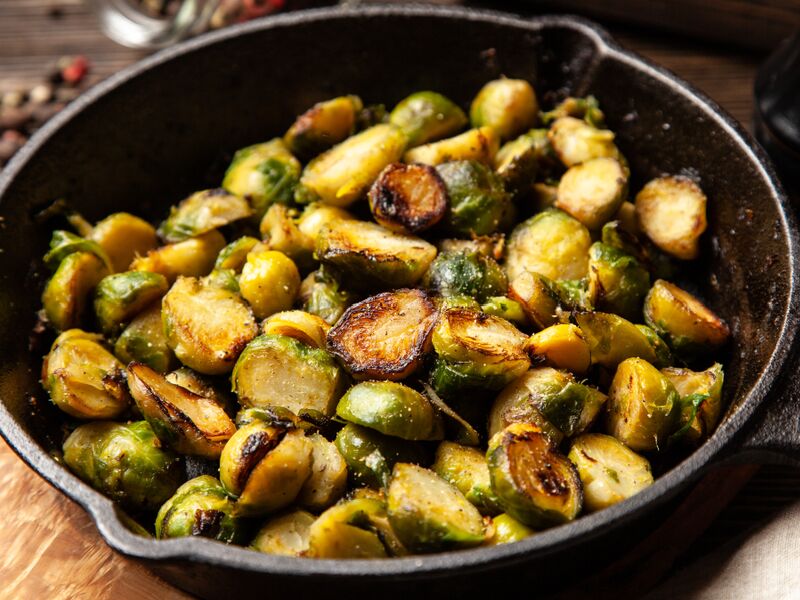 Photo: George Dolgikh/Shutterstock.com
The only way I ingest brussel sprouts is if they're roasted and smothered in honey. This honey balsamic roasted brussel sprouts recipe from Tasty is super popular on Google (4.8 stars with 899 votes). So if you're looking to add a little green (while maintaining a decadent Thanksgiving palate), go for these brussel sprouts. They'll pleasantly surprise even your pickiest guest! Who knew brussels could taste like candy?
Thanksgiving Salad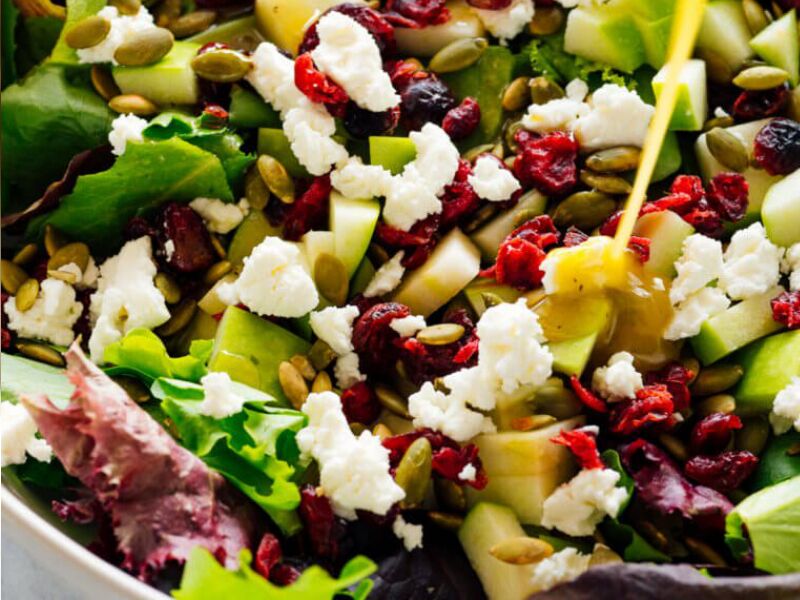 Photo: Cookieandkate.com
If your Thanksgiving table is in need of fresh greens, try this autumnal salad recipe from Cookie and Kate. With apples, cranberries, and pepitas, it will fit right in on the Thanksgiving table.
"Melted" Sweet Potatoes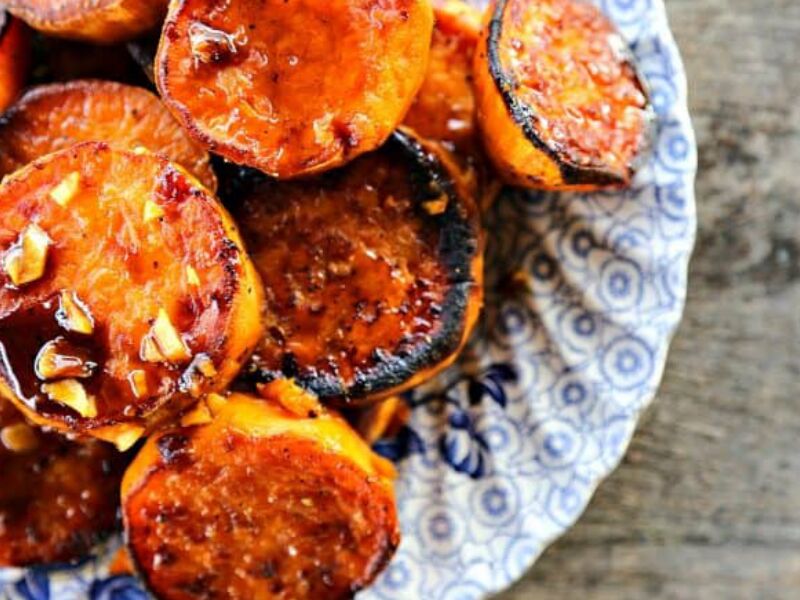 Photo: Rebecca/Foodiewithfamily.com
These sweet potatoes will melt in your mouth. Literally. Your Thanksgiving dinner guests won't believe how tender and flavorful they are. Do yourself a culinary favor and check out this recipe from Foodie with Family.  
Cornbread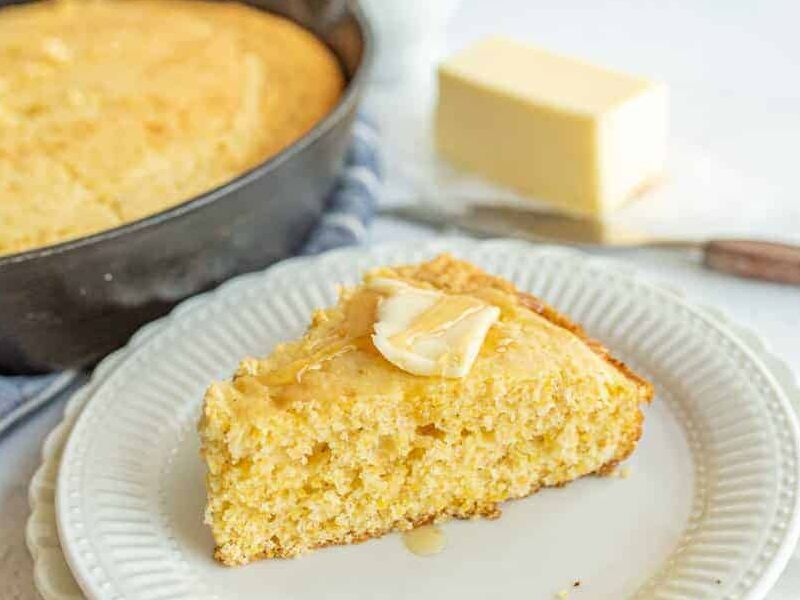 Photo: Blessthismessplease.com
If cornbread isn't usually on your table at Thanksgiving, I'm here to tell you that it should be this year. Bless This Mess Please claims to have the best cornbread recipe out there, and you know what? They might be right. Take a look!
Buttery Garlic Green Beans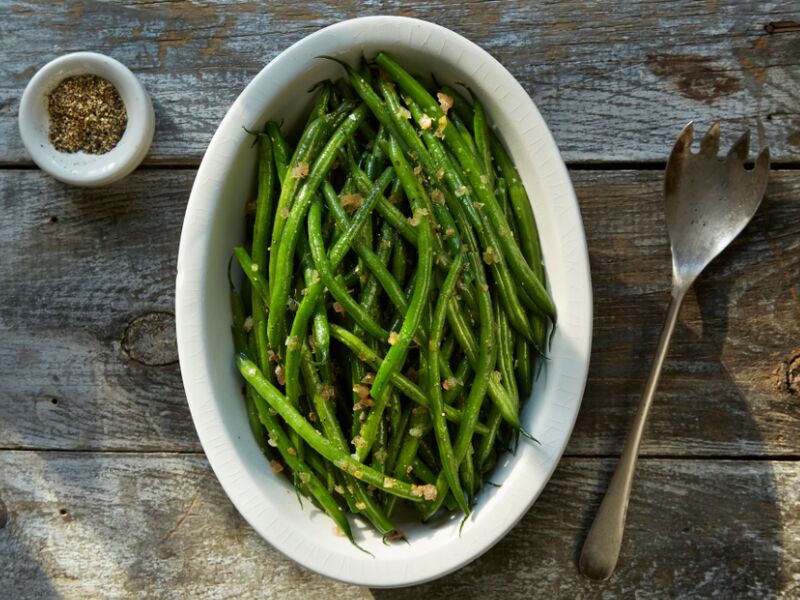 Photo: Michael Kraus/Shutterstock.com
To add a pop of green to the table, serve up these buttery garlic green beans from All Recipes. They're super quick and easy to make, and might even help your guests feel a little less guilty about the mound of stuffing their plates.  
Thanksgiving Sauces 
Okay, now that you've got your Thanksgiving dishes covered, make sure you've got the right accoutrements! Don't hesitate to make all three of these Thanksgiving sauce recipes — they're so freaking delicious that each of them deserves a spot on your Thanksgiving table. 
Bread Sauce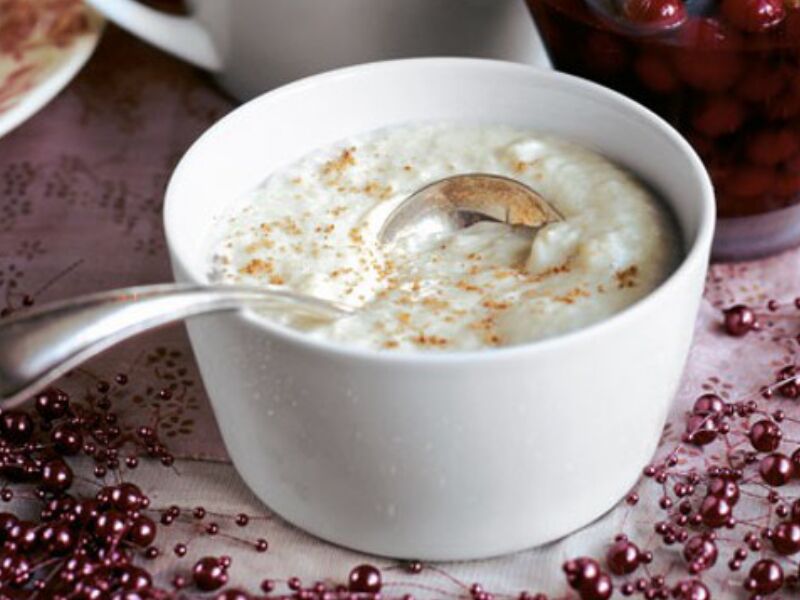 Photo: Bbcgoodfood.com 
I've only recently discovered that bread sauce isn't on everyone's Thanksgiving dinner menu, and let me tell you, I am shocked and appalled. What is Thanksgiving dinner without bread sauce? You can use it like a gravy and smother your entire plate with it, or just offer it as a side for people to try. I promise you, it will become a Thanksgiving dinner staple for years to come, that is, if it isn't already. BBC Good Food has a great bread sauce recipe for you to try.  
Cranberry Sauce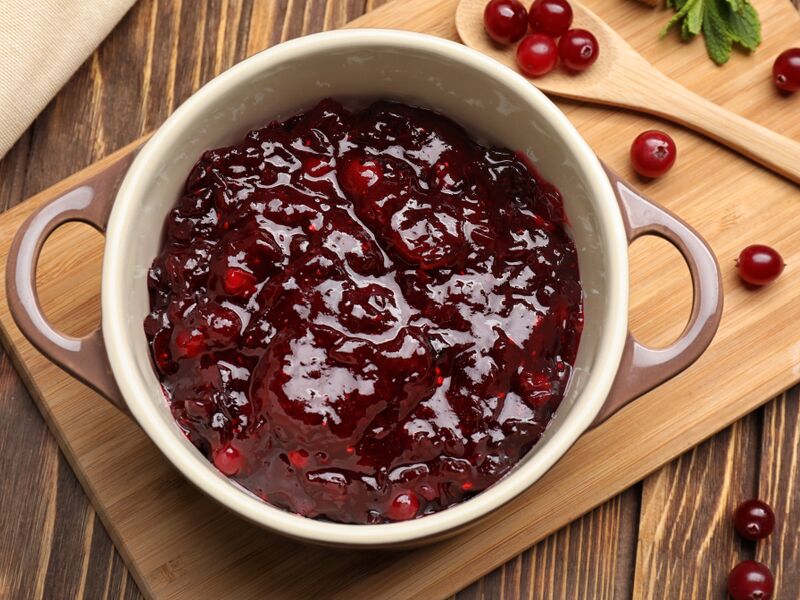 Photo: Pixel-Shot/Shutterstock.com
Of course, you'll need your cranberry sauce. This 5-star cranberry sauce recipe from Simply Recipes is delicious, easy to make, and also vegan friendly, so everyone at the Thanksgiving table can enjoy it. This particular recipe calls for frozen cranberries, but if you happen to have fresh cranberries on hand, try this fresh cranberry relish recipe from delish instead! 
Thanksgiving Gravy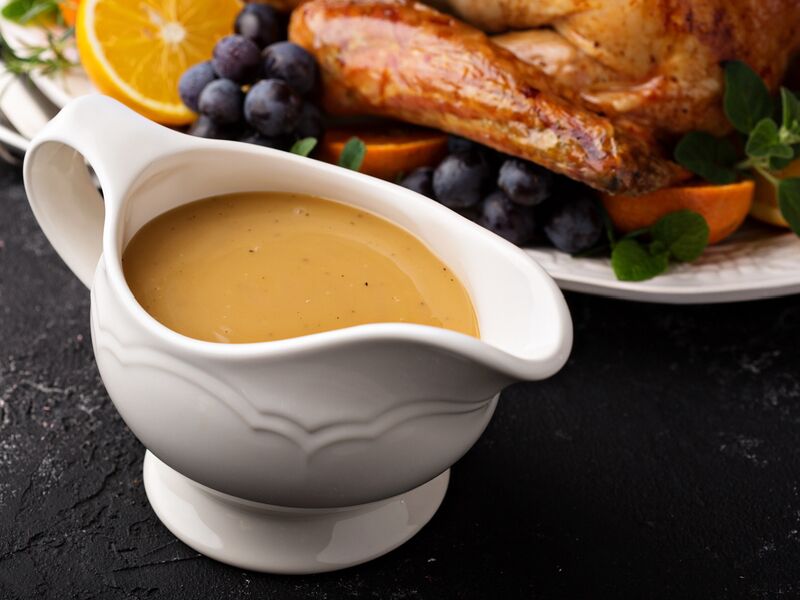 Photo: Elena Veselova/Shutterstock.com
Duh. You can't forget the gravy! This excellent turkey gravy recipe from Food.com is the best thing you can do for your entire plate. 
Thanksgiving Dessert
No matter how much food we consume at dinner, there's always a spot reserved in our bellies for dessert. Always. Here are the internet's greatest Thanksgiving dessert recipes you need to serve this year. (It's mostly pie, but that's because pie is the greatest Thanksgiving dessert out there.)
Pumpkin Pie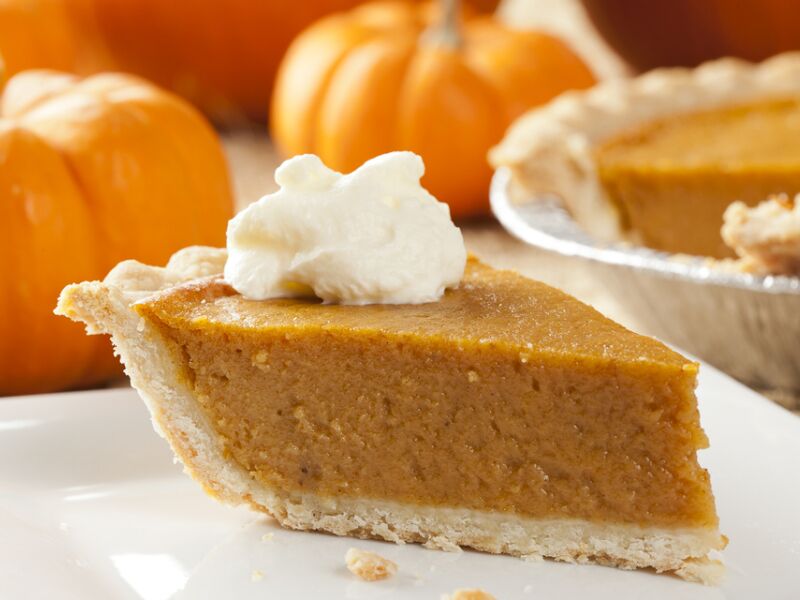 Photo: Brent Hofacker/Shutterstock.com 
I can personally vouch for this pumpkin pie recipe. It yields the perfect batch, and also offers advice for using canned or fresh pumpkin. If you like an extra spiced pumpkin pie, we recommend tripling the amount of spice. I do it every time, and every time it's perfect.  
Pro tip: You can use this easy, all-butter, flaky pie crust for each of these recipes. It includes instructions for making it with or without a food processor, which is super helpful if you don't have one. This crust is best after refrigerating overnight, but you can also chill it in the freezer for about an hour if you're pressed for time. 
Sweet Potato Pie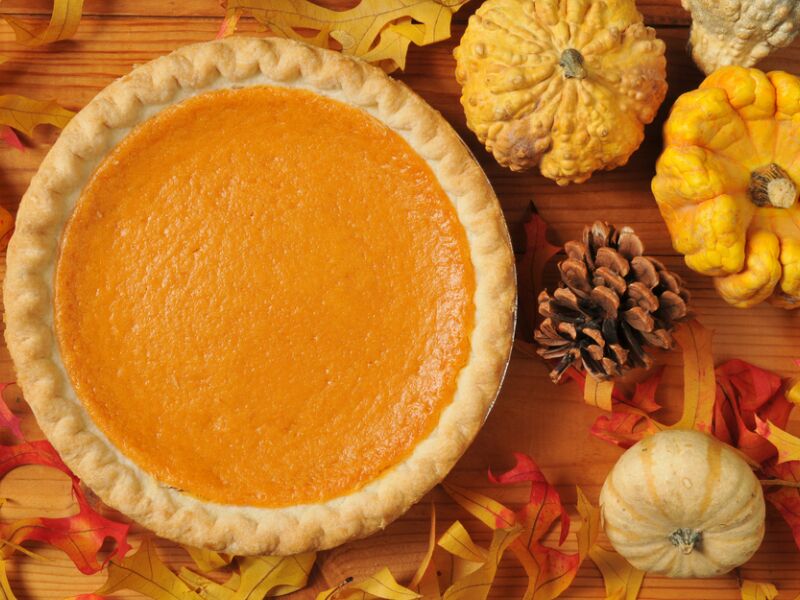 Photo: MSPhotographic/Shutterstock.com
Sweet potato pie is basically pumpkin pie's eccentric aunt. It's similar in taste, but slightly richer in texture. This sweet potato pie recipe from All Recipes is highly recommended among the cyber pie community. 
Apple Pie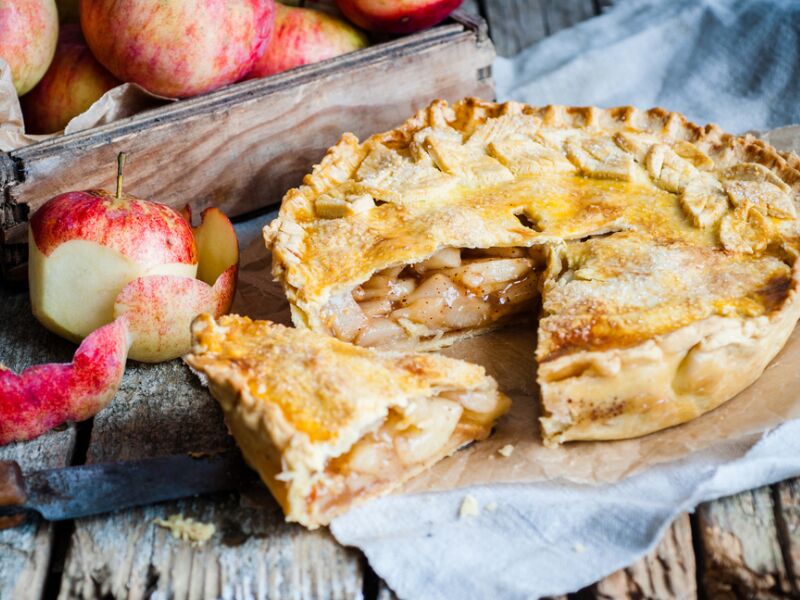 Photo: Irina Meliukh/Shuttertock.com 
Everyone loves apple pie. At least, everyone will love this apple pie. Use that same flaky pie crust mentioned above with this apple pie filling recipe for a fool-proof, delectable pie. Feel free to increase the spice mixture in this recipe too, and don't forget the vanilla icecream!
Butter Tarts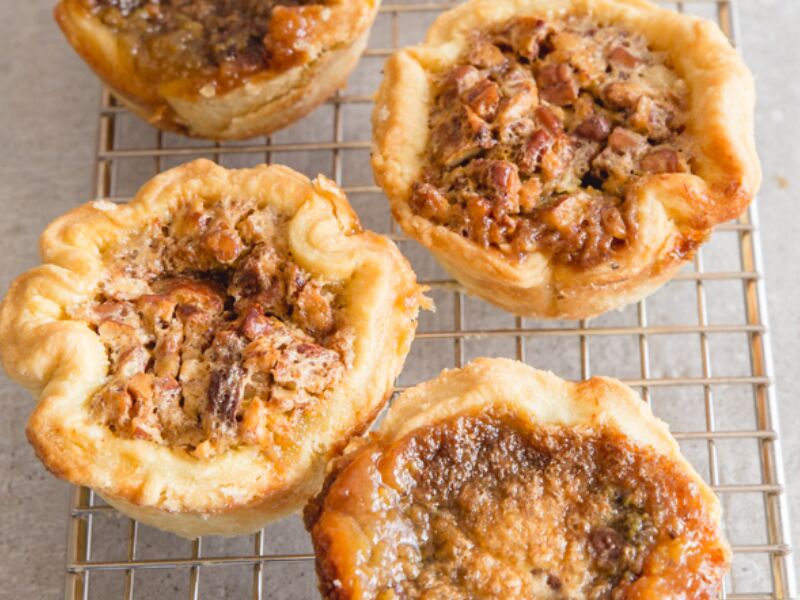 Photo: Anitalianinmykitchen.com 
Ah, sweet, sweet butter tarts. Just reading the words is enough to make me drool. This Canadian dessert is the perfect Thanksgiving treat to serve after dinner. Check out this old fashioned butter tart recipe — you'll be glad you did.
What about Thanksgiving appetizers?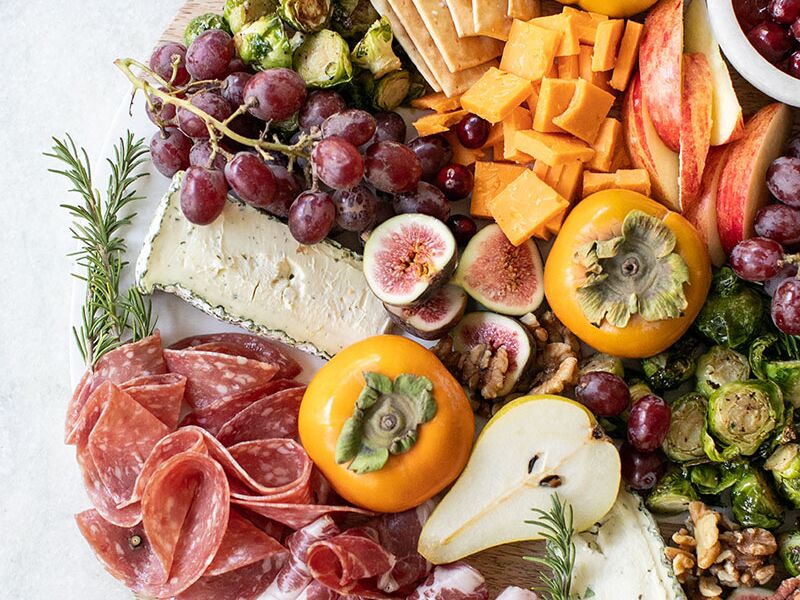 Photo: Sugarandcharm.com/
So you seriously don't think you have enough food as is? Fine. If you insist on serving a few appetizers pre-Thanksgiving dinner (y'know, if you're really looking to roll your family out of your house) — we recommend serving a few easy finger foods. A beautiful cheese and charcuterie board should suffice, along with a few bowls of assorted nuts. Try these delicious candied pecans from All Recipes! P.S. We've also assembled these 15 delicious Thanksgiving cocktail recipes to kick off the festivities.
There you have it folks! These recipes should be all you need for a stellar Thanksgiving dinner. 
If you're celebrating Thanksgiving during COVID-19, check out our guide on hosting a virtual Thanksgiving, or our tips on how to social distance this Thanksgiving 2020. 
You can find even more Thanksgiving celebration ideas on The Bash.
About Brittany Barber
Brittany Barber, lover of books, dogs and romance, graduated from Bishop's University with a Communications and Theatre degree. After spending some time working abroad in the theatre world, she is now a freelance writer covering a range of lifestyle topics including wedding and event planning for The Bash, WeddingWire, 2life and Fluttr.
Let's Get This Party Started!
Find event inspiration, themes, and unique party vendors here on The Bash. We'll share customized ideas, personalized tips, and recommended vendors to help bring your celebration to life!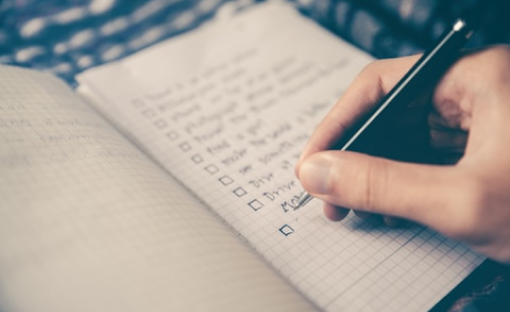 Party Planning Checklist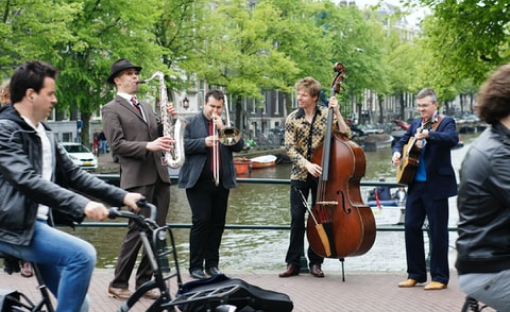 Recommended Vendors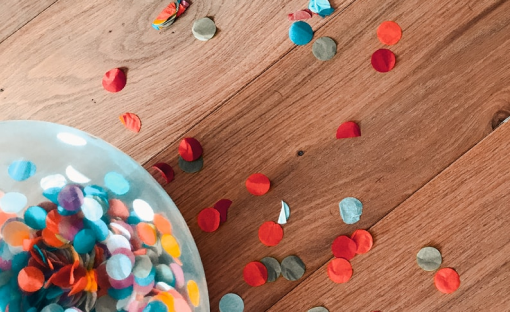 Party Trends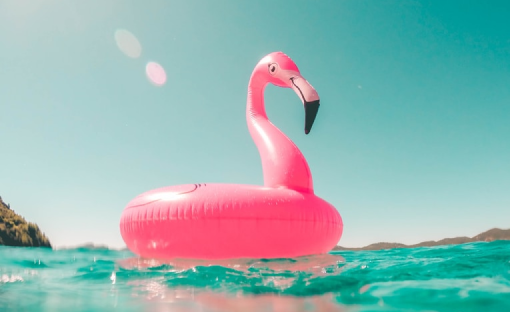 Party Themes