90s Theme Party Ideas for an Epic Event
These 90s party ideas will TOTALLY give you props with your friends.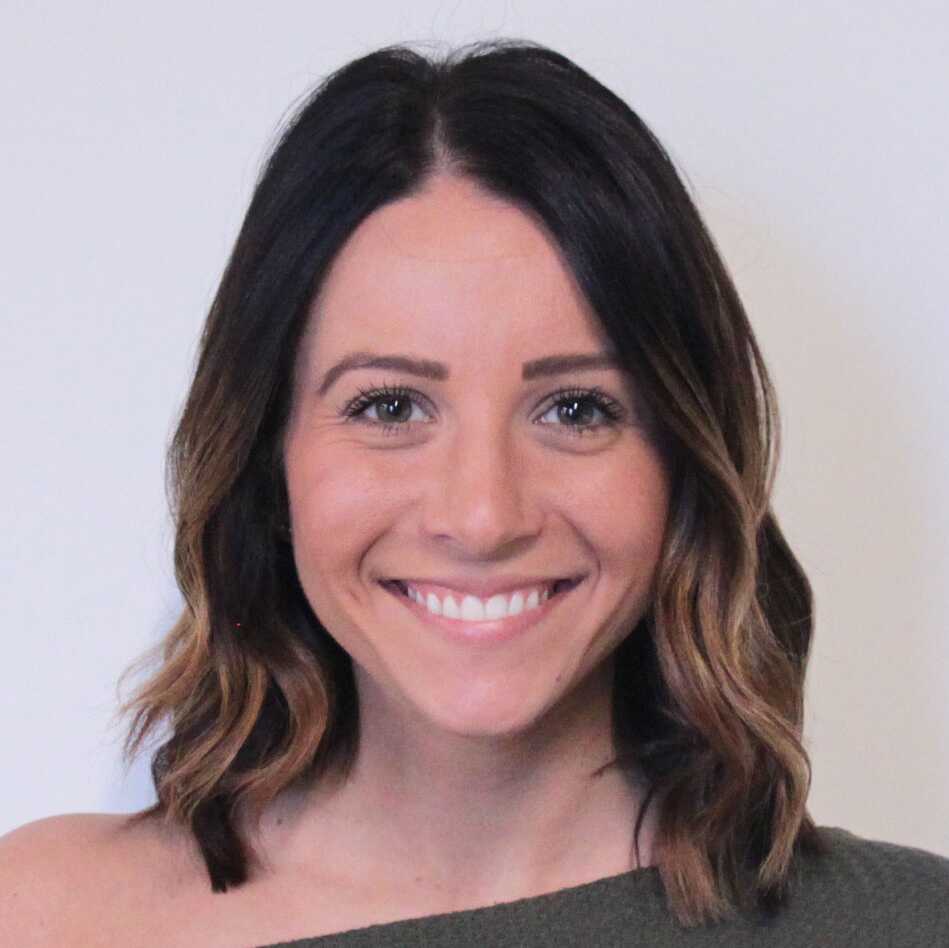 Parachute pants, Fresh Prince, MTV, the Gin Blossoms—is there any decade better than the 90s? In the words of 90s icon Cher Horowitz: "As if!" If you're looking for 90s theme party ideas for an upcoming shindig, then we've got you covered. Whether you're hosting a 90s birthday party or a post-pandemic bash, we've got lots of 90s theme party outfits, decorations and music to inspire you.

With some of the most classic TV shows and movies like Saved by the Bell, Boy Meets World, Clueless and Titanic, there's so many 90s theme party ideas, that the 90s party possibilities are endless. 
Thirty years later, take a look around and you'll see that the era continues to influence today's fashion, media and event space (though as LL Cool J would insist, don't call it a comeback). And then there are all the 90s kids that will be celebrating their 30th birthdays over the next decade. You want to be trendy—we know you do—then throwing a 90s party is the perfect fit for your next event! 
READ MORE:
Here are some 90s theme party ideas that Bayside High's cool crowd would rave over.
Mad Libs 90s Theme Party Invitation
Use everyone's favorite fill-in-the-blank fun to invite Ross, Rachel, Joey, Phoebe, Chandler, Monica, and all the rest of your friends. In your mad libs invitation, include party details like the venue, date and time, and RSVP information. Send the invites digitally, and print out guests responses to use as decor.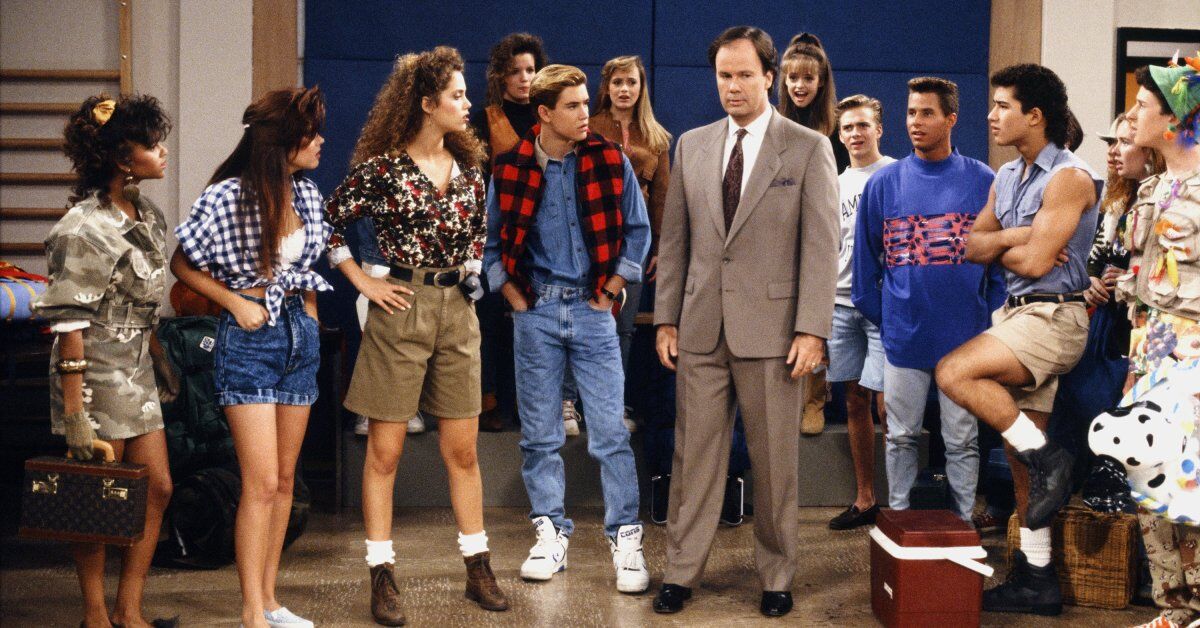 90s Theme Party Outfits
We're talking about all the plaid, overalls, chokers, JNCO jeans and light-up sneakers you can find. While lots of 90s styles are still so iconic, there are a few different themes that inspired the clothing throughout the decade: grunge, modern preppy, punk and hip-hop.
Early 90s
At the beginning of the decade, most women wore things like crop tops, baby doll dresses, jackets with shoulder pads, and of course ballet flats or classic Keds sneakers. The 90s men rocked bright t-shirts, overalls, letterman or leather jackets, and casual sneakers.
Mid 90s
As we got to the middle of the decade, women were wearing lots of fitted skirts, pantsuits, bright colors and animal print patterns. Men also wore bold prints, lots of sports jerseys and graphic t-shirts, and started incorporating some blazers.
Late 90s 
Towards the end of the 1990s, women's fashion brought back some popular trends from the 70s like bell bottom jeans and halter tops, while men started representing a more business casual style with dress pants and button down shirts.
Pro Tip: Throw on your favorite graphic t-shirt, baggy jeans, and sneakers, and you're good to go with your 90s party clothes.
Photo Credit: Kara's Party Ideas
90s Party Decorations
The 90s were bright, so your party should be too! Incorporate bright colors like neons, glowsticks, and graffiti into all aspects of your party decorations, attire, food, and drinks. Colors like pink, teal, yellow, purple, and lime green are the key.
Photo Credit: Pretty My Party
Decked Out Décor
90s party decor is easy! Be sure to incorporate all the familiar icons from the era like tape decks, CDs, boy band posters, and classic arcade games. Use polaroid cameras as a fun activity and decor option. Create a photo booth with milky pens and have guests write messages as if they were signing a yearbook.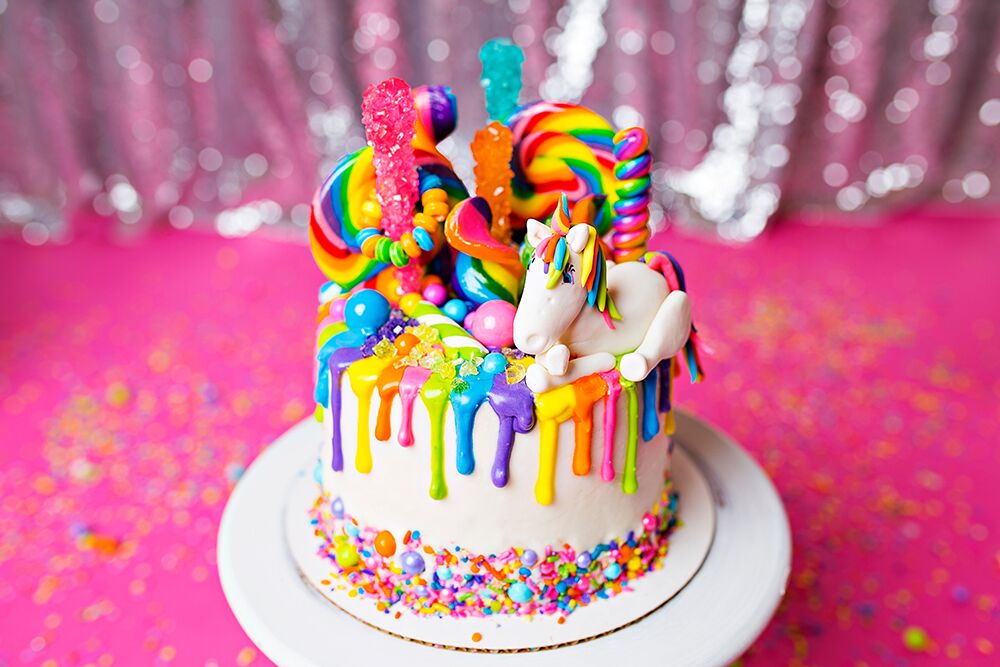 Totally Sweet Desserts
Take a page out of this baker's book, and serve up some rad 90s sweets. These Pop rock cupcakes are our personal favorite. Serve donuts covered in classically sweet cereals like Fruity Pebbles, Cinnamon Toast Crunch, and Cocoa Puffs.
Pro Tip: Candy and sweets were everything in the 90s. With your 90's party, set up a candy bar where guests can create their own bags of their favorite treats.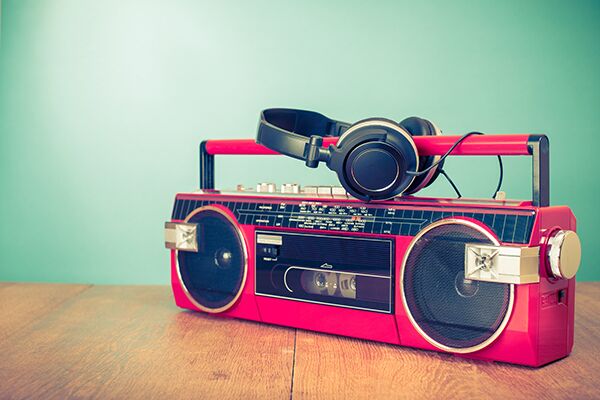 90s Party Songs
Hire a 90s decades band or a cover band to rock the party. You can also hire a DJ to spin 90s hits all night long. Whether you hire a professional, or are streaming our 90s Music Playlist on Spotify, be sure to include boy bands like Hansen, 98 Degrees, Boyz II Men, Backstreet Boys and NSYNC. 
Don't forget to include hits from MC Hammer, the Spice Girls, Mariah Carey, and TLC.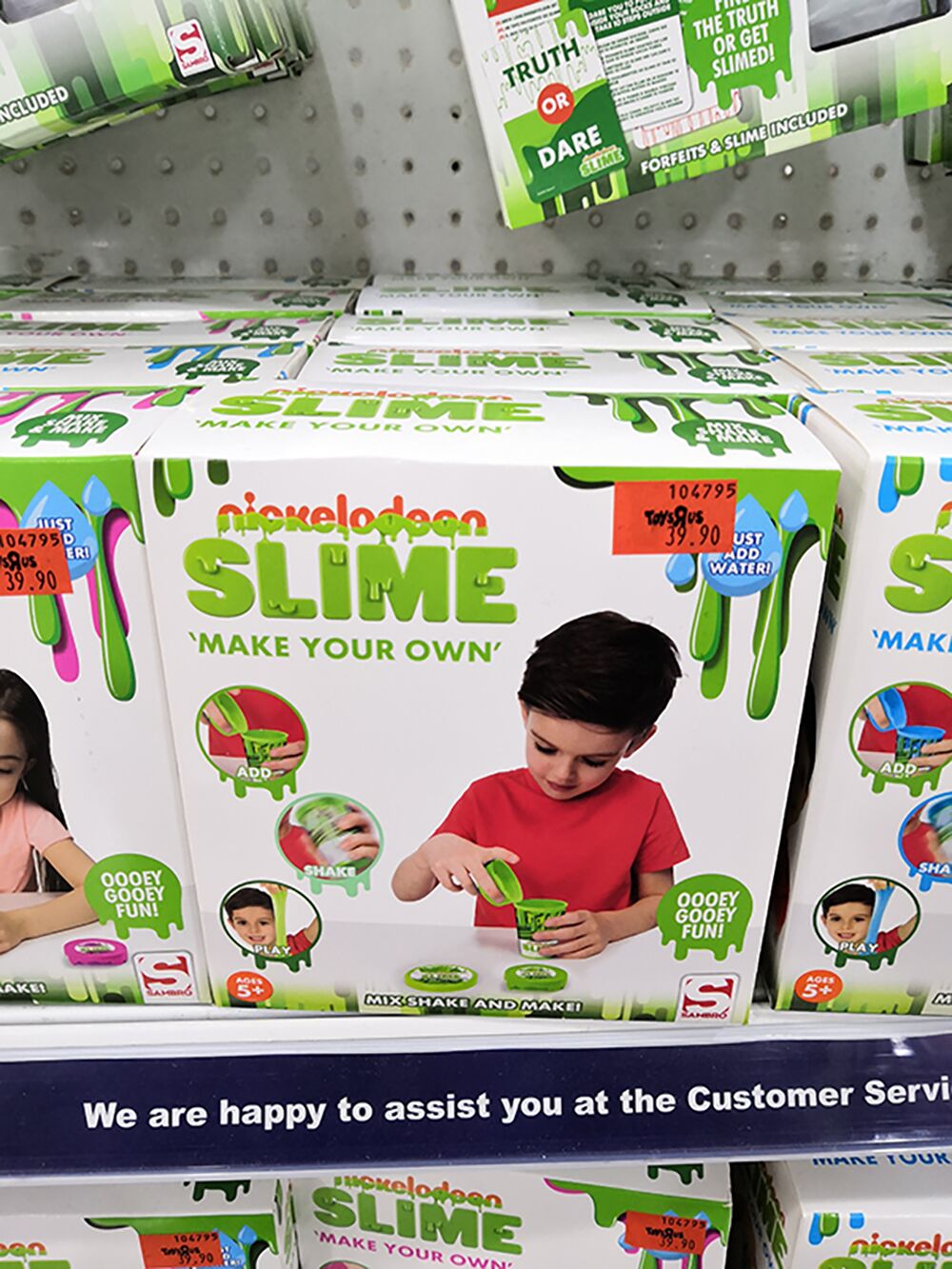 Slime Party Favors
The electric green goo was a Nickelodeon staple, and toys like Slime, Gak and Ooze were on everyone's birthday wish list. If slime isn't your thing, you can always hand out slap bracelets, dog tag necklaces, 90s inspired koozies, or customized graffiti cups.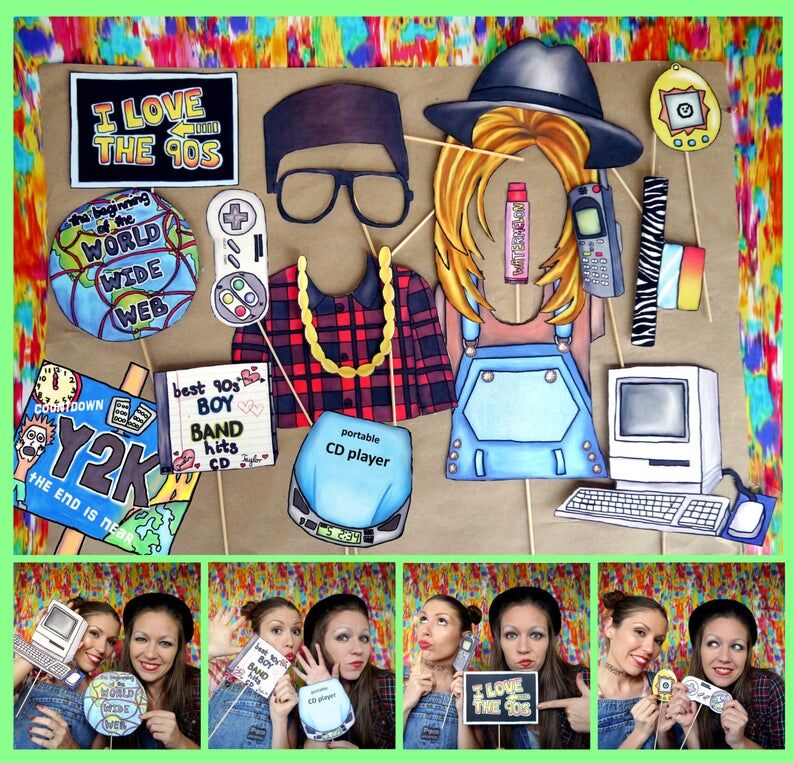 Photo Credit: Etsy
Say Cheese, Yo!
A 90s theme photo booth presents the perfect take home souvenir with a themed party photo. 90s inspired photo props like cassette tapes, boy band CDs, neon sunglasses, and plastic boom boxes are a must. With a photo booth, you can set up your own and create a splatter paint background—all you need is a white sheet and some paint. Or, you can hire a professional to bring the super cute backdrop and props.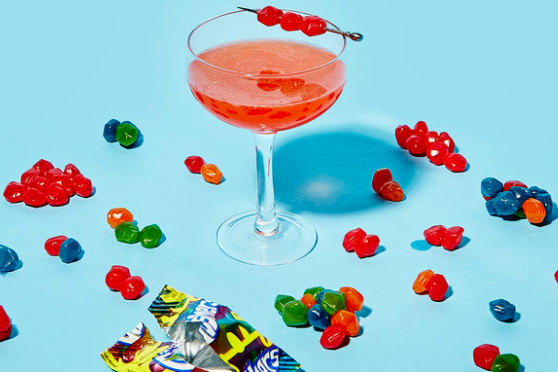 Cool Cocktails
If you can get your hands on Surge before it makes it's big return, awesome. If not, serve up cocktails (or mocktails) featuring nostalgic beverages like Capri Sun or Kool-Aid. We personally love these candy inspired cocktails like a Strawberry Gushers Sour, Fruit by the Foot Bahama Mama, or a Sour Punch Straws Unicorn Spritz.
Pro Tip: If you're feeling skeptical about your bartending skills, you can hire a professional to handle the creating and the crafting. With cocktails in the hands of the pro, you can sit back, relax, and enjoy!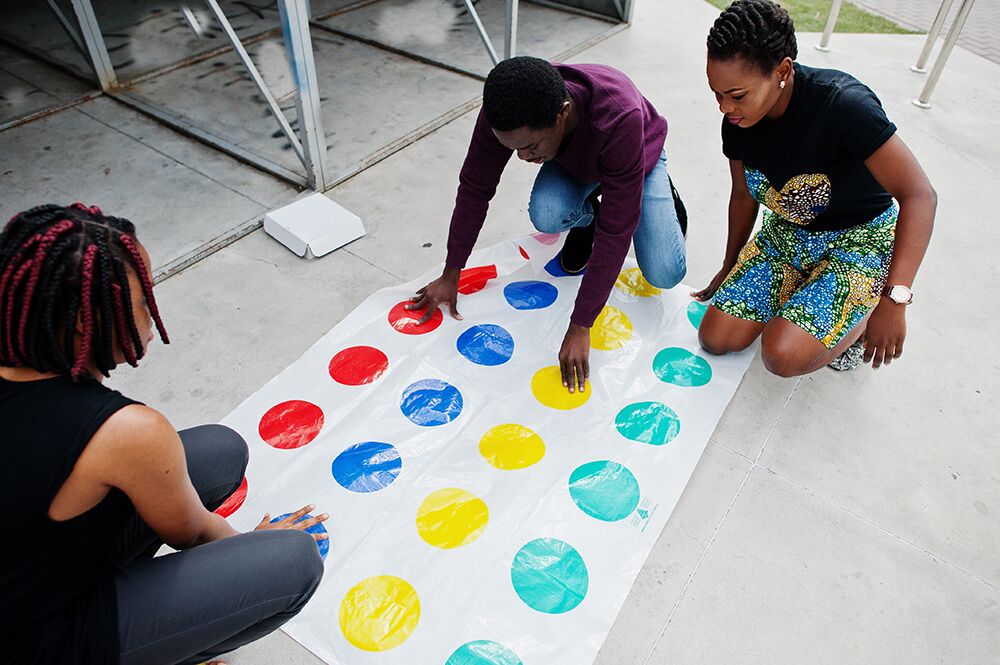 90s Theme Party Games Galore
The 90s were all about the fun. What's more fun than party games? Set up traditional games like Twister, Jumanji, or Operation. If you're looking to test your guests' knowledge of the 90s, you can create your own trivia with questions about 90s hit movies, songs, celebrities, sports, and more.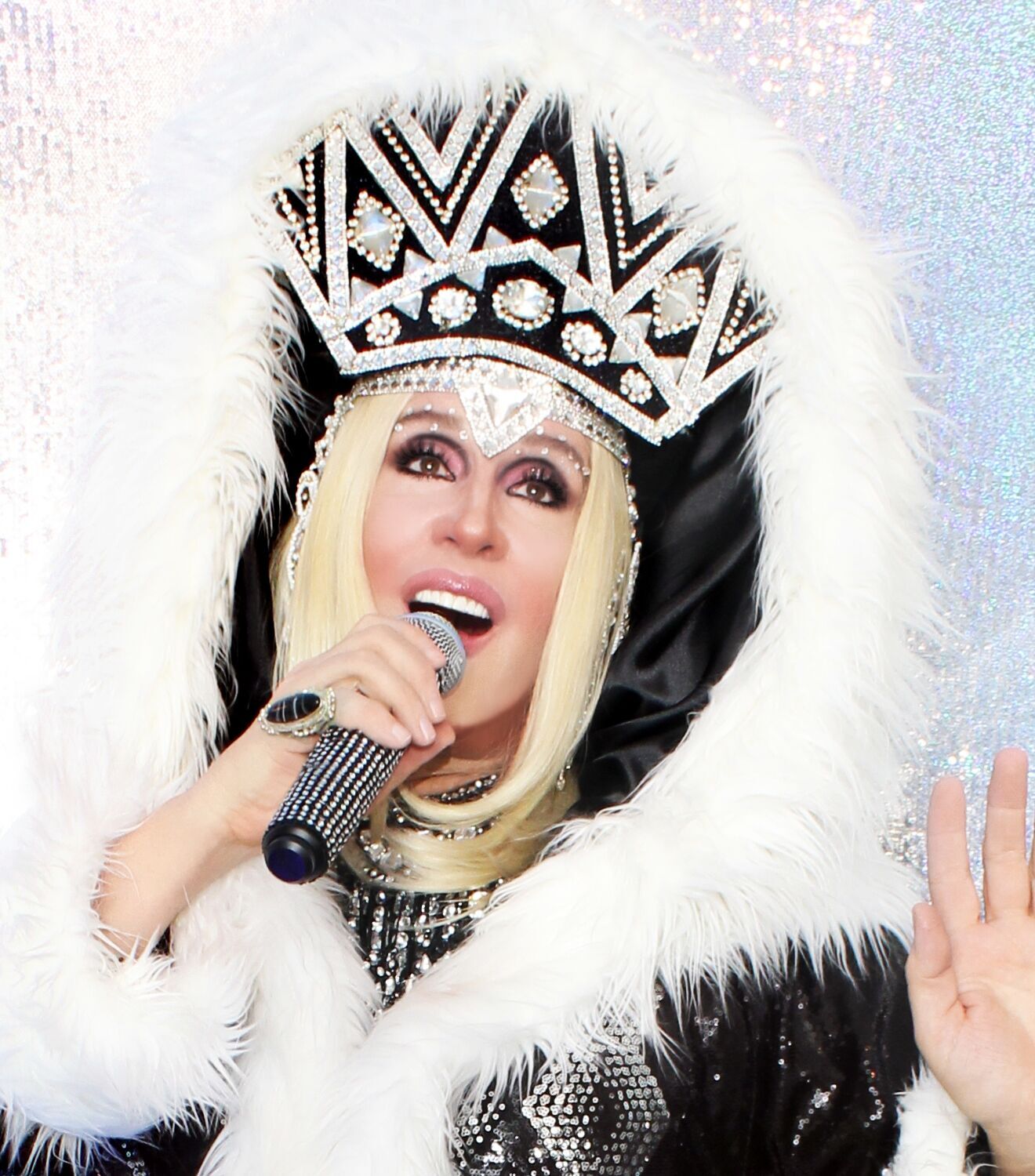 Photo Credit: Devon Cass
Celebrity Appearances
It's not the 90s if you don't have some kind of reference to Britney Spears or Cher. If you're into politics, how about Bill Clinton? An appearance from a real live impersonator will be a true wow factor at your 90s theme party.
With a 90s theme party, you know your event will be all that and a bag of chips.
You can find other party theme ideas from The Bash.