Say Yes to These Engagement Party Ideas
Take it from the experts with these engagement party ideas.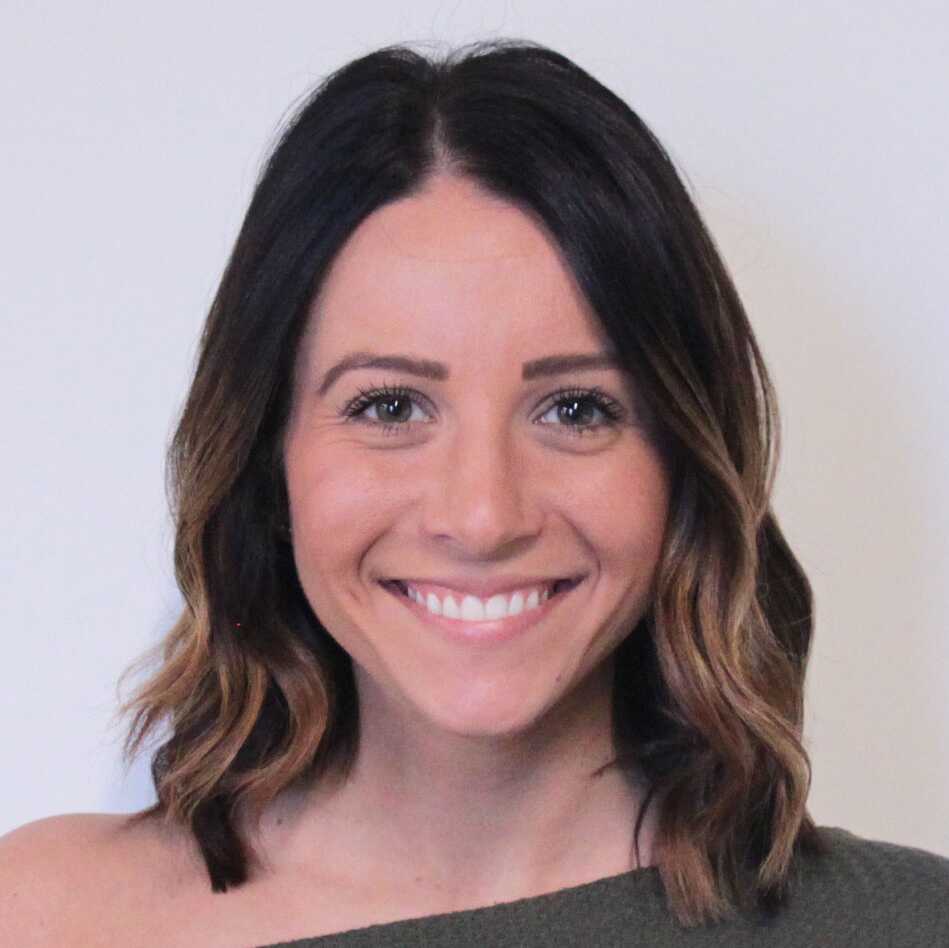 Planning an engagement party is the exciting first step in wedding activities. We collaborated with event professionals, wedding experts, and BeInspired PR to bring you some trendy and creative engagement party ideas to help get started. 
Here are some easy and creative engagement party ideas:
Host the Engagement Party at Home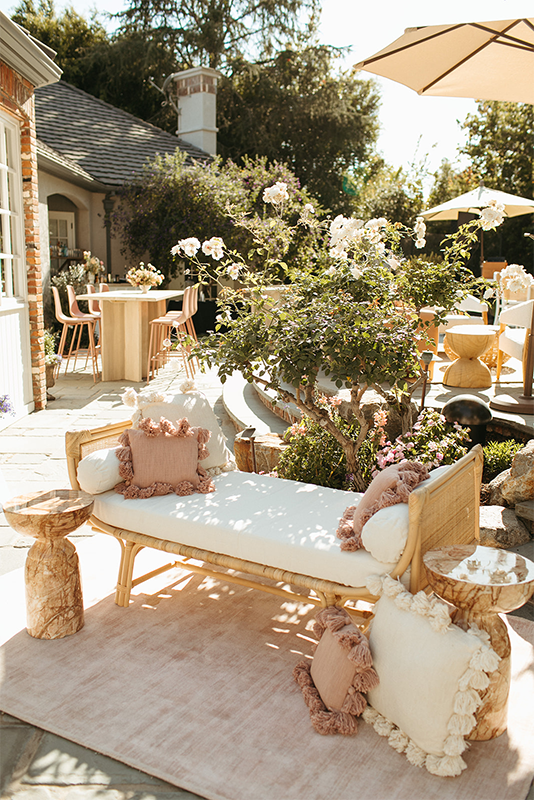 Photo: Briana Nolan Photography
"Engagement parties are such a fun way to celebrate with your friends and family! These can be more elaborate or simple and casual," shared  - Kari Dirksen, CEO + Lead Planner at Feathered Arrow Events. 
"One of the best ways is to host an engagement party at your home. It's a great way to share your space with your friends and family and say thank you to your loved ones for supporting you in the adventure and next steps to come! Provide some wine or cocktails and some lite bites and make it a fun and casual night to mingle and enjoy!" 
For this engagement party idea, you can elevate the at-home party with a local bartender to craft cocktails, an acoustic musician to set the tone, and a photo booth to make extra fun memories.
Bonus: Check out these 8 ideas for at-home engagement parties.
Prioritize the Little Things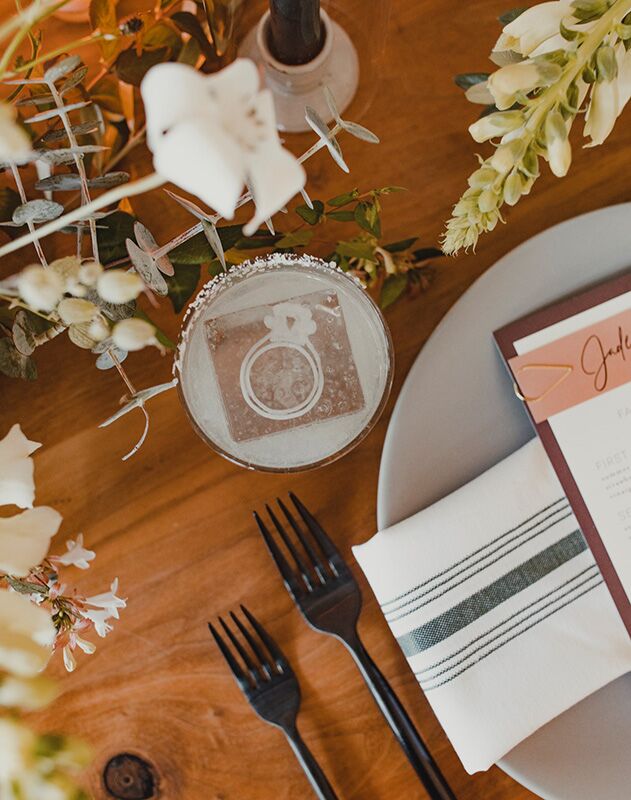 Photo: Brigit Cheshire Photography
"It's true, we do love an all-out extravagant bash, but for certain couples sometimes simple is best. Small touches and odes to the couple's shared interests or a nod to how they first met can be the perfect details to add into the day," shared Ari Busch, Operations Manager and Lead Planner at Bridal Bliss.
"From custom ice cubes to signage and paper goods, personalized touches throughout the party are some of the most memorable pieces that guests can take away from the day and really set the tone of the party!" 
Use a "Something Blue" Theme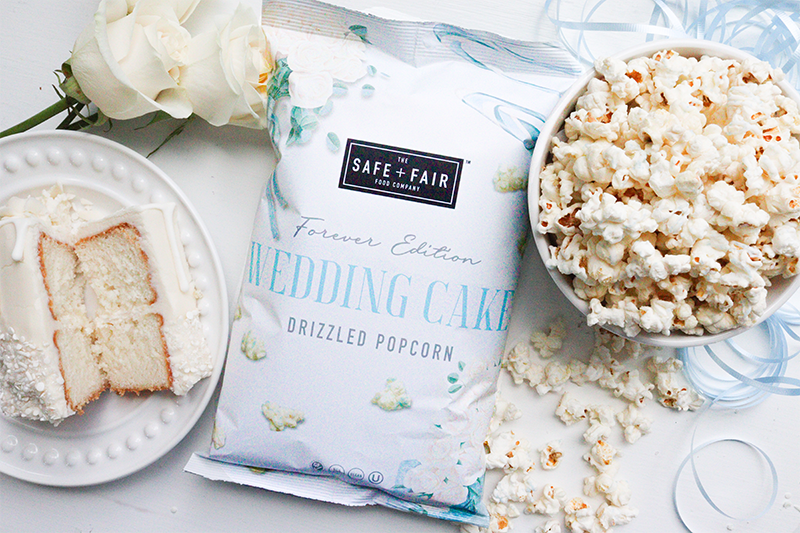 "What better way to celebrate your upcoming nuptials than a "Something Blue" themed engagement party?! Encourage guests to wear shades of blue so that you and your fiancé can stand out in white, and choose blue accents for your decor through linens, florals, and stationery," shared Will Holsworth, CEO of The Safe + Fair Food Company.
"For a fun activity station, set out a variety of blue note cards and pens for guests to write date night ideas to get you through the "Monday Blues" after you're married. Beverages can include effervescent spring water from JUST Bubbles (the pop of blue in the packaging is totally on theme) and blueberry-infused signature cocktails and mocktails." 
"Of course, you can't forget the food! Small bites like blue corn chip nachos and tacos made with blue corn tortillas are sure to be a hit. Finally, save the best for last by serving up something special for dessert - we love our Wedding Cake Drizzled Popcorn (beautifully packaged and complete with crystal blue sprinkles of course!) as a salty-sweet bite. Serve in mini blue popcorn cartons or send home as a delicious favor to enjoy later!" 
Make Things Personalized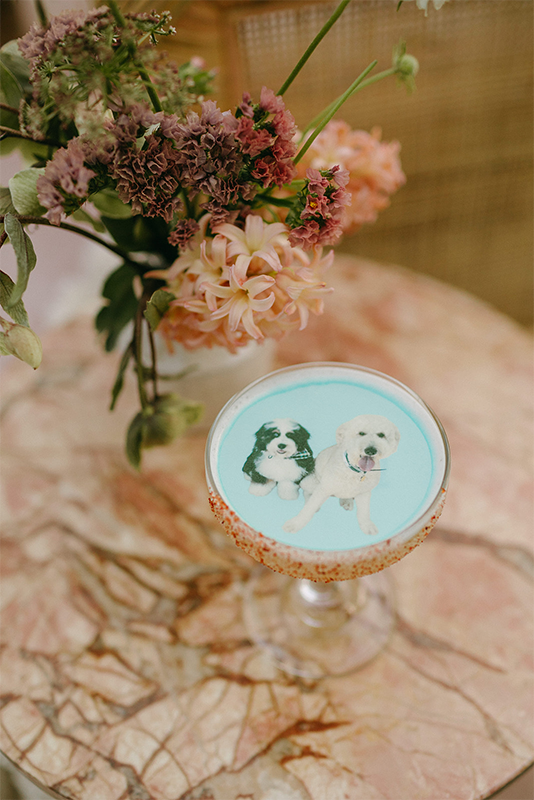 Photo: Briana Nolan Photography
"We love a personalized event, from a fun moment to honor the couple (how cute is this yard sign we floralized) to the food and beverages! We adored this cocktail graffiti from Snake Oil Cocktails that adorned the welcome beverages. We also paid homage to the future bride and groom's favorite eats and bevy's!" shared Jaime Kostechko, Owner and Creative Director at Wild Heart Events.
Roll Out the Red Carpet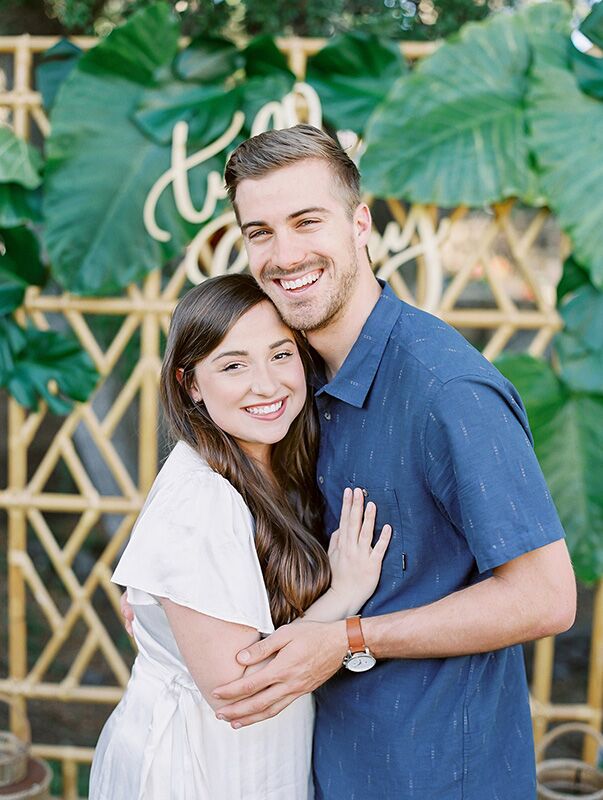 Photo: Dear Lovers Photography 
"Host an engagement party that's reminiscent of a Hollywood movie premiere! Designate a couple of your talented friends to play paparazzi and set up a step-and-repeat for guests to take photos in front of," shared Jenna Miller, Creative Director of Here Comes The Guide.
"Serve your favorite movie theater staples including hot dogs, popcorn, soft pretzels, and of course, boxes of classic cinema candy. Finally, set up a cozy lounge area with a projector and play a video montage of your relationship as a trailer of the big day that's to come!" 
Pro Tip: Rent an outdoor screen to play your video montage or a photo collage of your favorite memories of the couple.
Have the Ultimate Girls' Night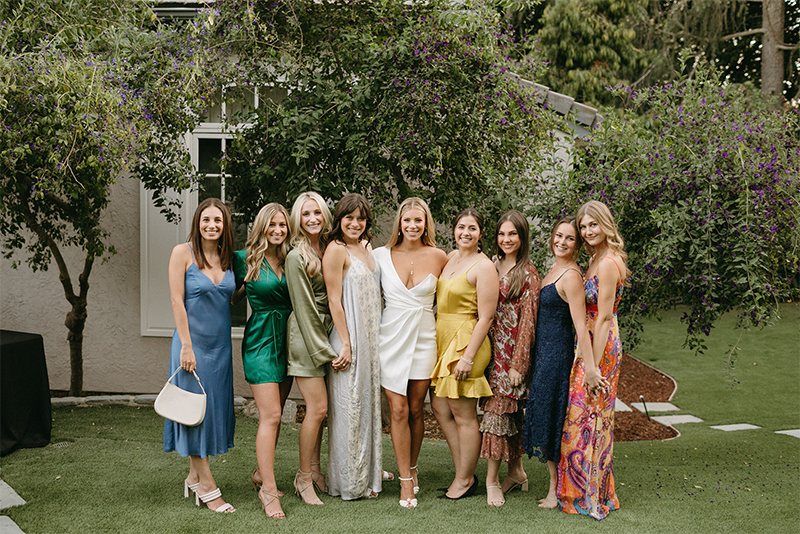 Photo: Briana Nolan Photography
"Get your besties together to celebrate your engagement and host the perfect girls night in! Throw on your favorite rom coms, set out an epic charcuterie board, encourage guests to wear their cutest and coziest PJs, and toast all evening long to your soon-to-be wedding day!" shared  Kristy Breed & Helen Semovski, Director & Designer at Le Rose Stories.
"We love the idea of gifting your gals with on-theme goodies too. Fill a tote with cute PJs or a luxe robe, comfy slippers, and local chocolates to thank them for celebrating with you! Bonus: this is a great chance to ask your guests to be your bridesmaids if you choose!"  
Find more engagement party ideas here on The Bash.