19 Tips to Celebrate a Socially Distanced Christmas
Planning your Christmas 2020 celebration? Check out these tips to help you social distance this holiday season!
Brittany Barber
Contributor
Wondering how to celebrate Christmas 2020 while social distancing? With COVID-19 still lurking about, you probably shouldn't share the same air with ALL of your relatives and pals. But don't panic! There's still room to celebrate a great Christmas. 
After a successful socially distanced Thanksgiving, there's hope for an awesome holiday celebration too — even if we have to alter it a bit to follow the regulations of the pandemic.
So throw on those ugly Christmas sweaters, and keep it simple with these tips on how to get on with the Christmas festivities safely. 
READ MORE: 
Here are 19 tips on how to social distance while you celebrate Christmas 2020: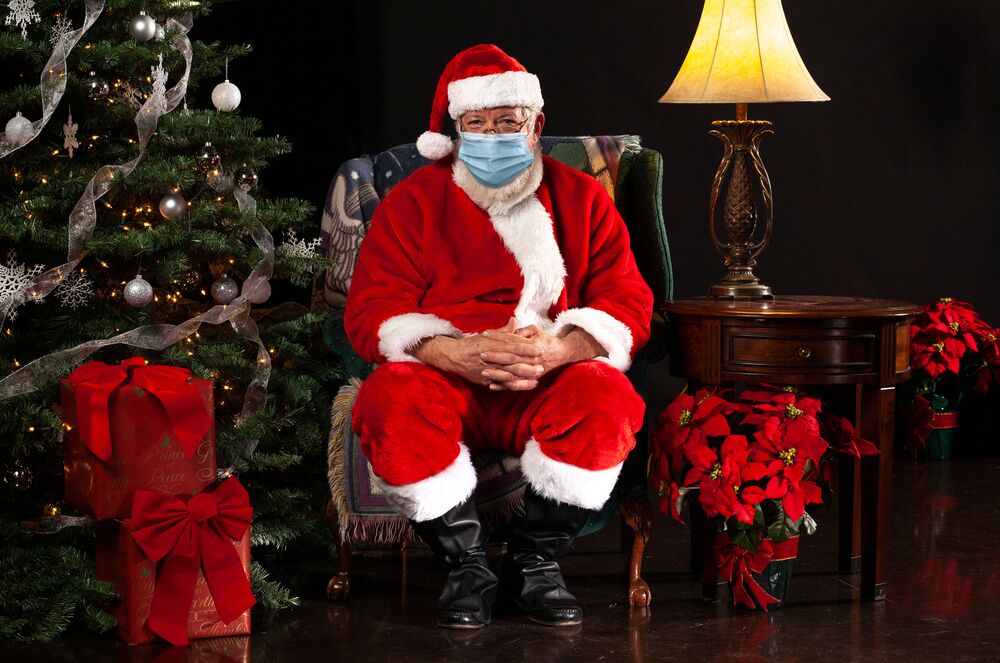 Photo: Todd Kuhns/Shutterstock.com 
Check COVID-19 Updates
The best thing you can do while you plan your holiday celebration? Be informed. Make sure you're up to date with the latest COVID-19 news in your area. Check out organizations like WHO and CDC — they offer excellent information and recommendations to help you stay safe. 
Make a Minimal Guest List
An easy yet effective way to social distance this Christmas is to keep your dinner party guest list small, or even limited to those you live with. That may mean foregoing the usual annual bash — but that's okay! You can still celebrate with your roommates, or enjoy an intimate Christmas dinner and gift exchange with your S/O. 
Backyard Dining 
If you're lucky enough to live somewhere that's temperate all year round, why not host your dinner outside? Dining outdoors can help minimize the possibility of COVID-19 transmission, so skip indoor dining if you can, and have a small Christmas party in the backyard!
Hand Out Holiday Masks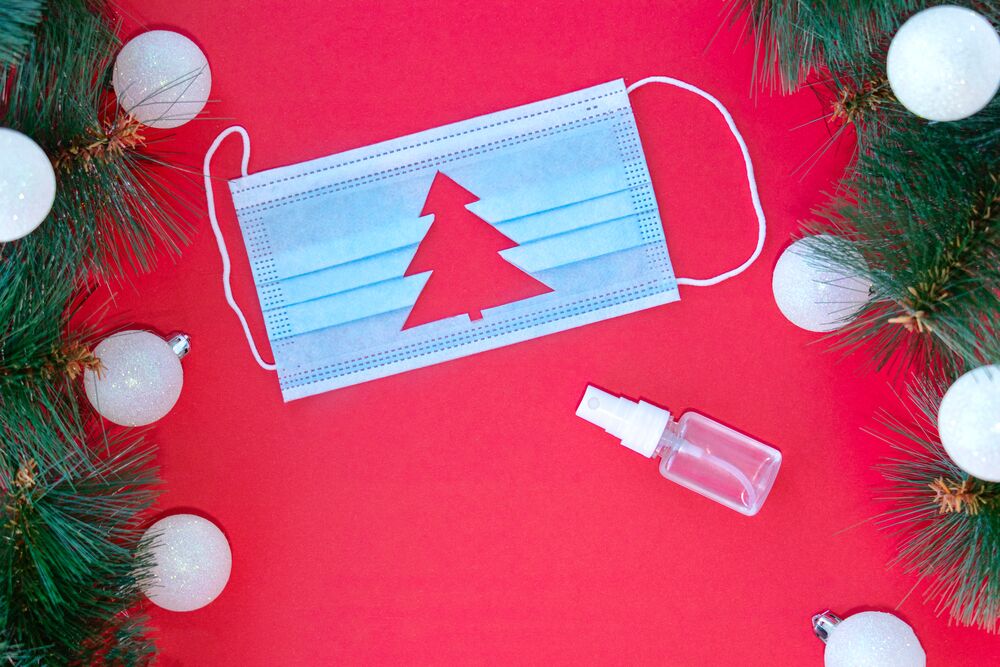 Photo: Leoschka/Shutterstock.com
As an added source of protection, don't forget to tell your guests to wear masks this holiday season. You could even buy or make some Christmas themed masks ahead of time, and give them out as mini Christmas gifts!  
Sanitize
Make sure your guests have ample access to hand sanitizer. Set up stations in each area you expect your guests to be in. Pay special attention to entranceways, as well as in and outside of bathrooms. The cleaner your hands, the better! 
Send Gifts via Snail Mail 
Who doesn't love getting a package delivered to their door? An easy way to social distance while exchanging gifts this Christmas is to send them in the mail! Whether you have a secret Santa planned, or intend to send little thoughts to a handful of loved ones, gather those ZIP codes, and start wrapping! 
Plan a Christmas Activity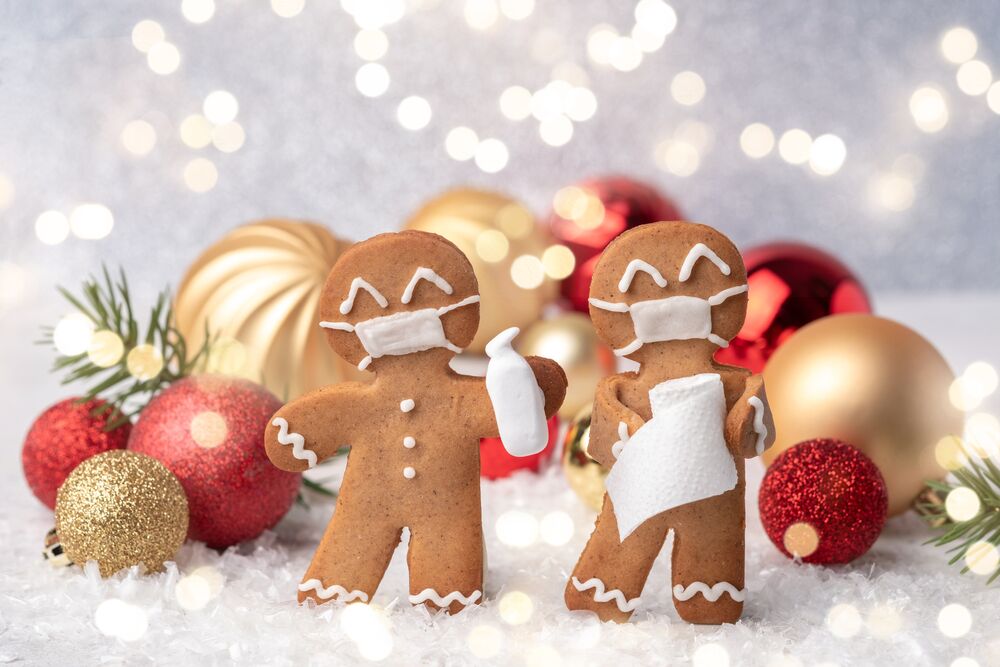 Photo: Elena Shashkina/Shutterstock.com
Even if your celebration will be smaller this Christmas, that doesn't mean it should be any less fun! Plan something fun you can do together while maintaining social distancing standards, like:
Build a Snowman: If it's snowy in your area on Christmas, take advantage of the outdoors and build a snowman together!
Go Caroling: Stroll through your neighborhood singing all the Christmas classics together — just make sure your family wears their masks and stays in tune!
Christmas Crafts: If you're hosting more than your household this Christmas, set up separate stations with markers, paints, scissors, or whatever it is you'll need to get creative together. Try making DIY felt Christmas wreaths, yarn Christmas ornaments, or this cute no-sew sock snowman! 
Build a Gingerbread House: As a tradition in many homes on Christmas, this fun Christmas activity lets you snack and create simultaneously. Just make sure to keep your houses separate if you have guests building too! 
Family Slideshow: Gather a collection of your favorite family photos, and put them together to present in a slideshow! What better time than the holidays to think back on happy memories?
Photoshoot: Speaking of photos — make sure to get some new ones in for next year's slideshow too! Whether you hire a photographer, rent a photo booth, or simply take your own pictures, you'll want to snap a few to commemorate the holidays. 
Hire a Caterer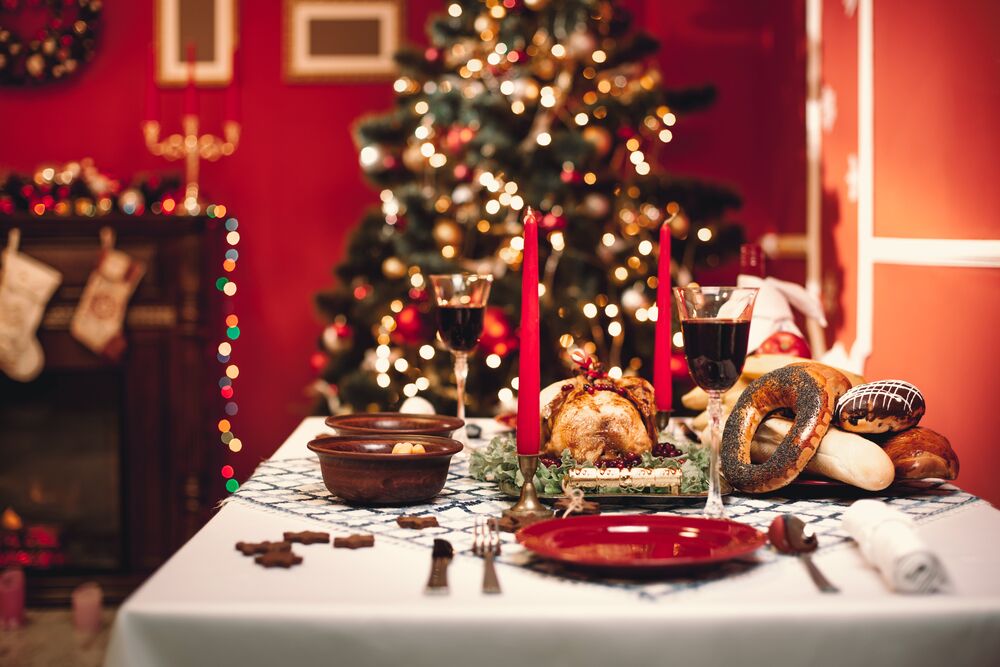 Photo: Mikhail_Kayl/Shutterstock.com
A safe and easy way to prepare Christmas dinner is to make sure only one person is handling the food. If that person won't be you this year, you can ask your family if anyone wants to volunteer — or better yet, hire a professional caterer to handle everything safely for you.
Hire a Bartender 
As with safe food handling, you'll want to make sure your holiday cocktails are in order too. Hiring a bartender this Christmas might be a good thing to consider in order to avoid confusion and keep it sanitary. 
Make it Virtual 
If celebrating with anyone outside of your household is out of the question this Christmas, have yourselves a virtual Christmas celebration instead! If you haven't already celebrated a holiday or birthday over Zoom (or whichever video calling app you prefer), check out our guide on how to host a virtual gathering. 
Entertain the Kids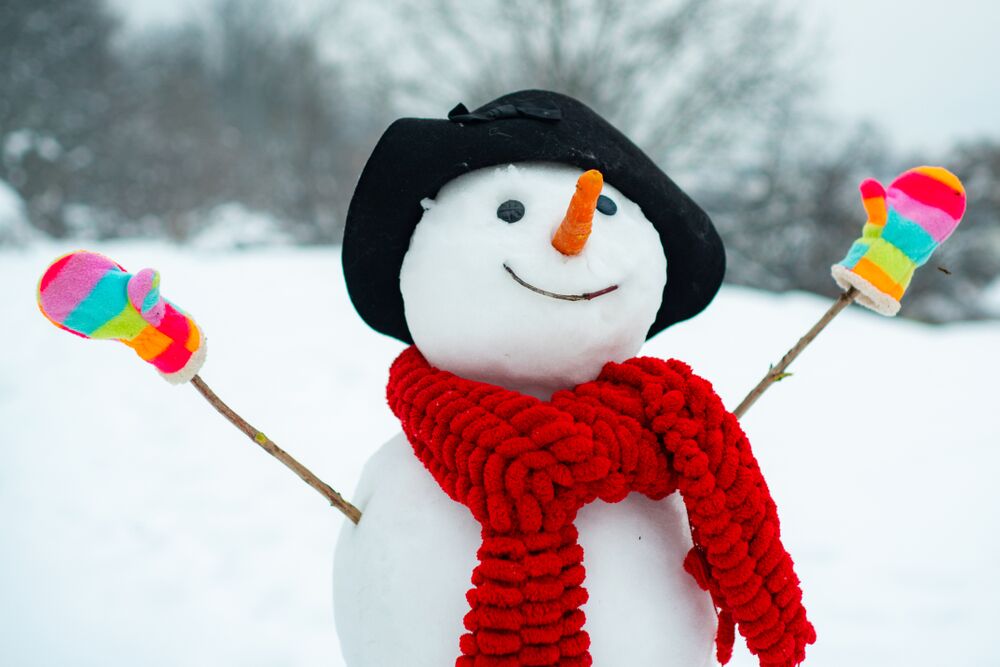 Photo: Volodymyr Tverdokhlib/Shutterstock.com
Aside from gifts and toys, consider planning a few activities for the kids to do this Christmas — especially if they aren't able to hang out with their friends or other relatives this year. Fun holiday crafts like pinecone Christmas trees or DIY Grinch slime are easy options, or even have them make their own hot chocolate bombs!  
If you're hosting a small gathering, hiring an entertainer like a Santa or storyteller can make all the difference to the kids who will be present. They're even available as virtual entertainment, if you've already met maximum capacity on the guest list.   
Go for a Walk
Whatever the weather, go for a Christmas walk together to get some fresh air. It's a great way to meet up with friends or family who live close by for a socially distanced hello.
Require Guests to Get Tested 
If you'll be hosting more than your household this Christmas, ask your guests to get tested a day or two before the gathering. This will ensure everyone is healthy, safe, and anxiety-free!
Find more Christmas celebration ideas on The Bash.
About Brittany Barber
Brittany Barber, lover of books, dogs, and romance, graduated from Bishop's University with a Communications and Theatre degree. After spending some time working abroad in the theatre world, she is now a freelance writer covering a range of lifestyle topics including wedding and event planning for The Bash, WeddingWire, 2life and Fluttr.