10 Amazing Outdoor Wedding Venues in Phoenix
There's a perfect outdoor venue in Phoenix for every type of wedding.
Alice Prendergast
Contributor
There are some pretty stunning outdoor wedding venues in Phoenix, Arizona, and if you're getting hitched soon, you deserve to know what's out there! We've rounded up our favorite gardens, backyards, patios, and other outdoor spaces to help you narrow down the perfect place for your "I dos". 
From intimate spots that are perfect for mini and micro weddings to sprawling, expansive estates, there's something on this list for every size and style of wedding ceremony and reception. Cheers to ticking one more thing off the wedding planning to-do list for your special day!
Here are the most amazing outdoor wedding venues in Phoenix. 

Venue at the Grove, 7010 S 27th Avenue
Venue at the Grove is one of the most popular Phoenix wedding venues (with award-winning catering), so naturally, it deserves one of the top spots on this list. It has both indoor and outdoor areas available for celebrations, with its open-air spaces being its true crown jewels.  
Some of our favorites are the lawn space behind a grove of pecan trees (an idyllic spot for a wedding ceremony) and the large brick patio with room for up to 225 guests (great for receptions and cocktail events). Whatever you go with you won't be disappointed!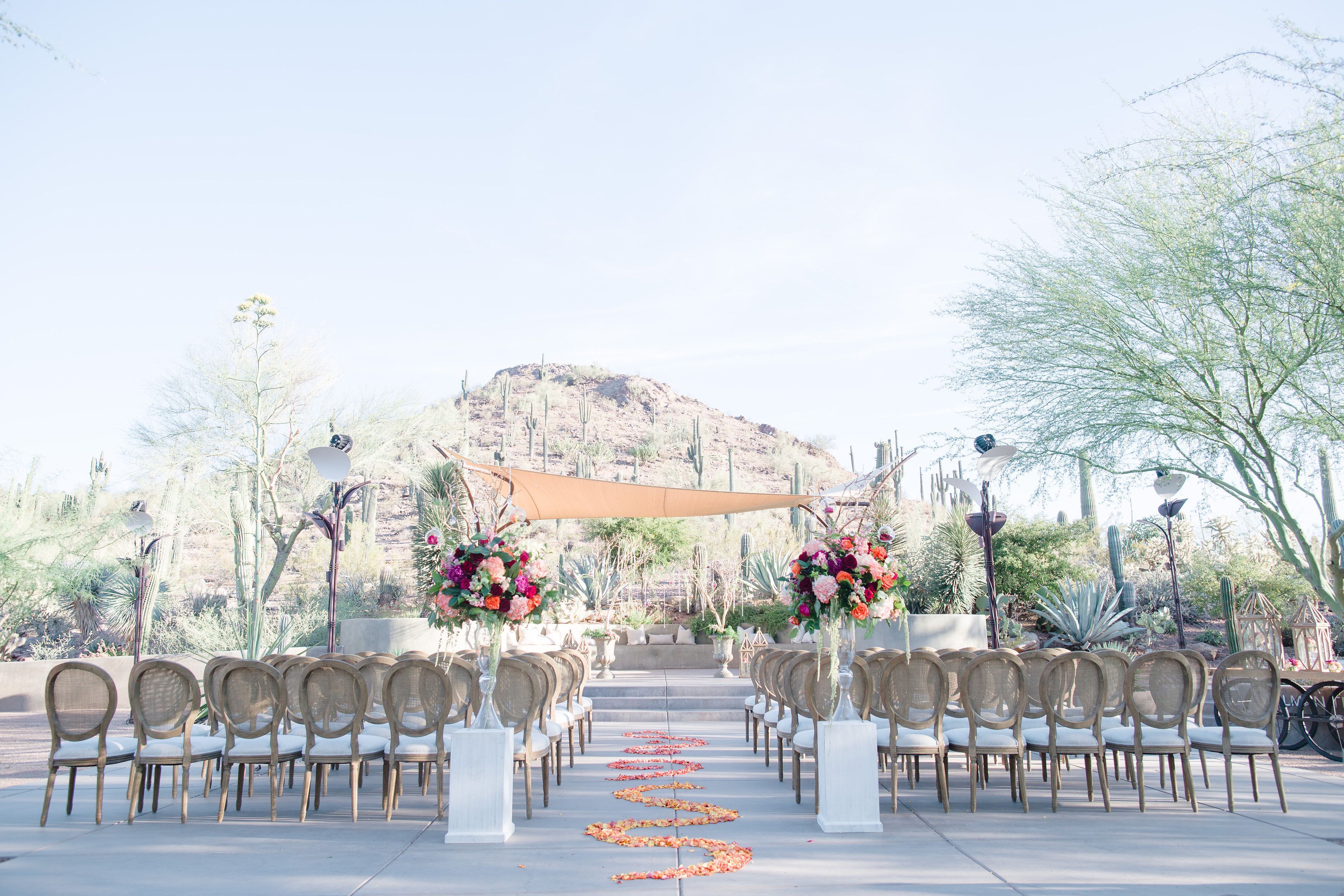 Desert Botanical Garden, 1201 N Galvin Parkway
If you've always dreamed of getting hitched in a garden, Desert Botanical Garden on Galvin Parkway needs to be on your list. It has four unique function spaces available for weddings, ranging from the more intimate Steele Herb Garden (which has a capacity of 40 guests) to the sprawling Dorrance Center (which has a capacity of 110 guests). Every inch of this epic garden destination flaunts a healthy dose of flora and fauna, which means you'll probably be able to save some money on your wedding flowers!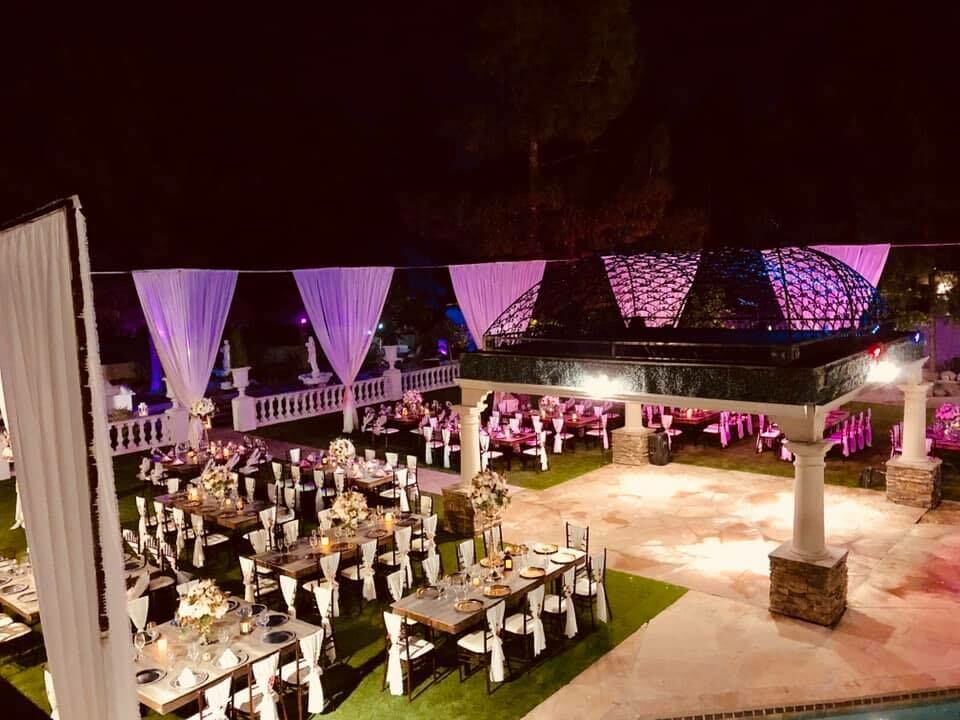 Enchanted Garden, 21602 N 21st Avenue  
While the Desert Botanical Garden is undoubtedly gorgeous, if you want something with a touch more elegance and whimsy, the Enchanted Garden is where it's at. This place is downright magical and looks like it was stolen from the pages of a fairytale book.  
Elaborate brick pathways, lush greenery, a river with an adorable bridge that you can use to cross over, a gazebo, and a waterfall are just a few of its awesome amenities. It covers a whopping 36,000 square feet and has a capacity of 180 guests, making it best suited for midsize weddings.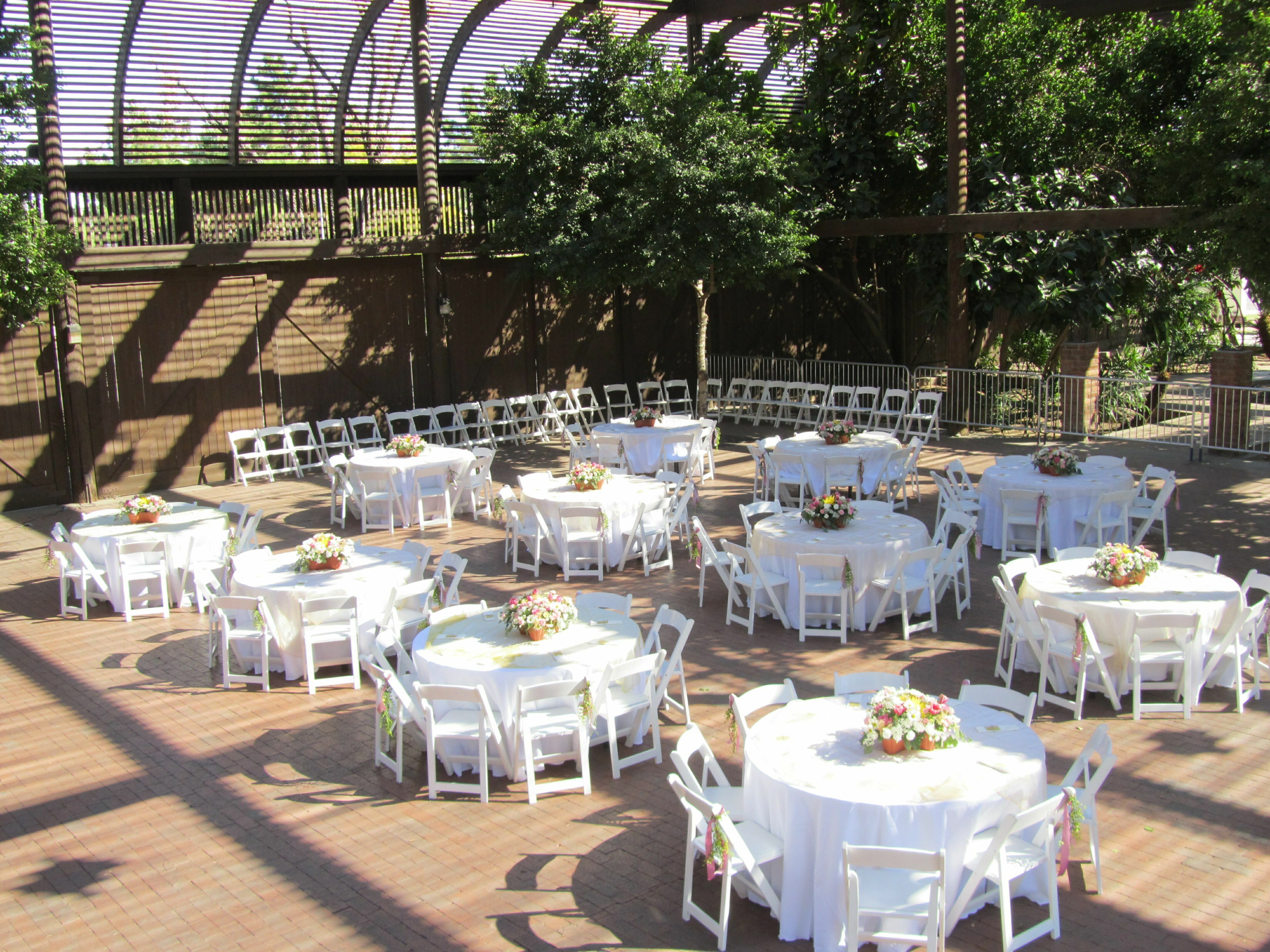 Heritage Square - Lath House Pavilion, 113 N 6th Street
The Lath House Pavilion at Heritage Square is a cool, vintage spot in downtown Phoenix that'll add some old-school romance to your wedding celebration. It covers 12,800 square feet of flexible event space and is home to a botanical-style conservatory and a gazebo. 
It's decked out with plenty of plants and string lights, but it's really a blank canvas for you to paint your wedding dreams onto. It has a capacity of 1,000 guests, so you should be able to fit all of your nearest and dearest, as well as a few plus ones.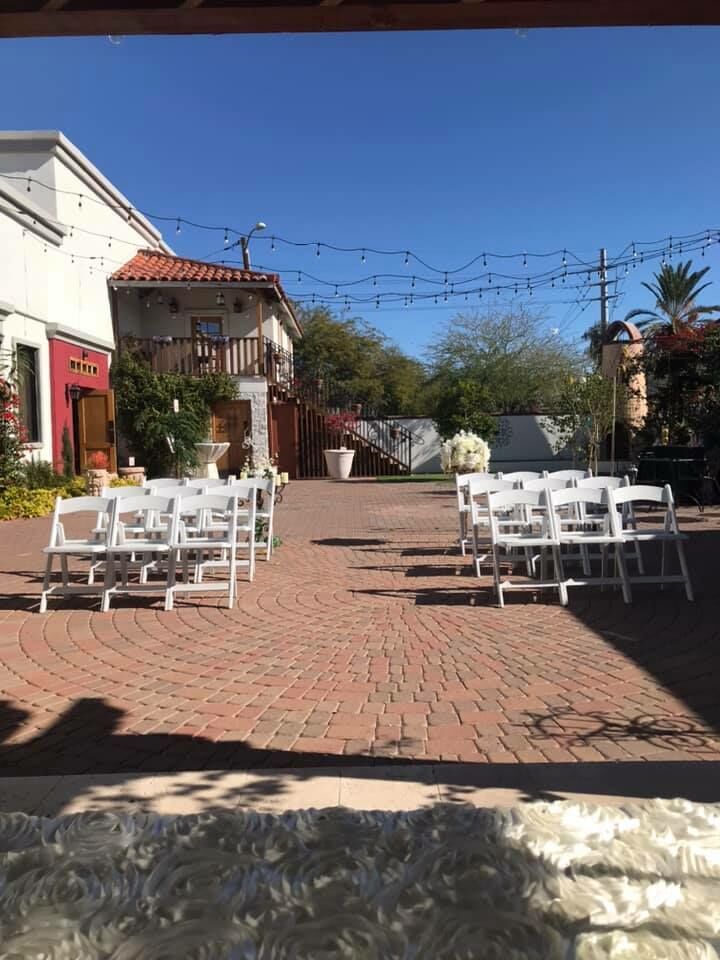 Antigua Garden, 2645 N 16th Street
Antigua Garden is another beautiful indoor-outdoor venue that Phoenix has to offer. The main building has been around since 1943 and was first used as a Baptist church. Today it functions as an event venue, but it's held onto its classic, elegant style.  
Head outside and you'll find a stunning brick-laid patio that makes for an awesome open-air ceremony site and/or reception space. In total, the venue covers 6,000 square feet and can accommodate up to 220 guests.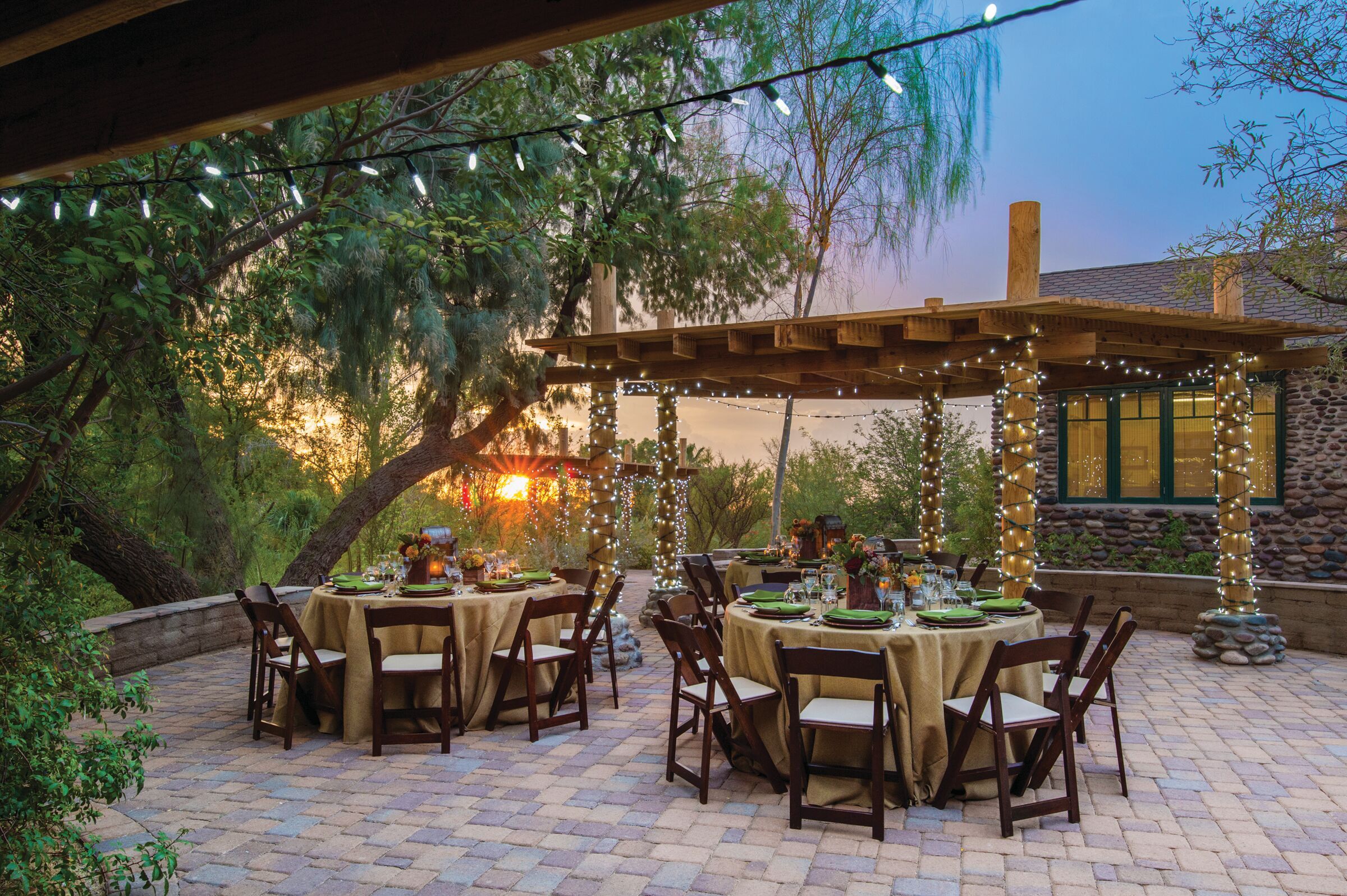 Phoenix Zoo - Ruby's House, 455 N Galvin Parkway
If you want to be surrounded by some real party animals on your big day, head over to the courtyard at Ruby's House at the heart of the Phoenix Zoo. It's paved with cobblestones, surrounded by leafy foliage, and has a built-in pergola, decorated with twinkling fairy lights that you can say your "I dos" beneath. It's large enough to fit up to 150 guests, making it a great option for small to medium-sized celebrations.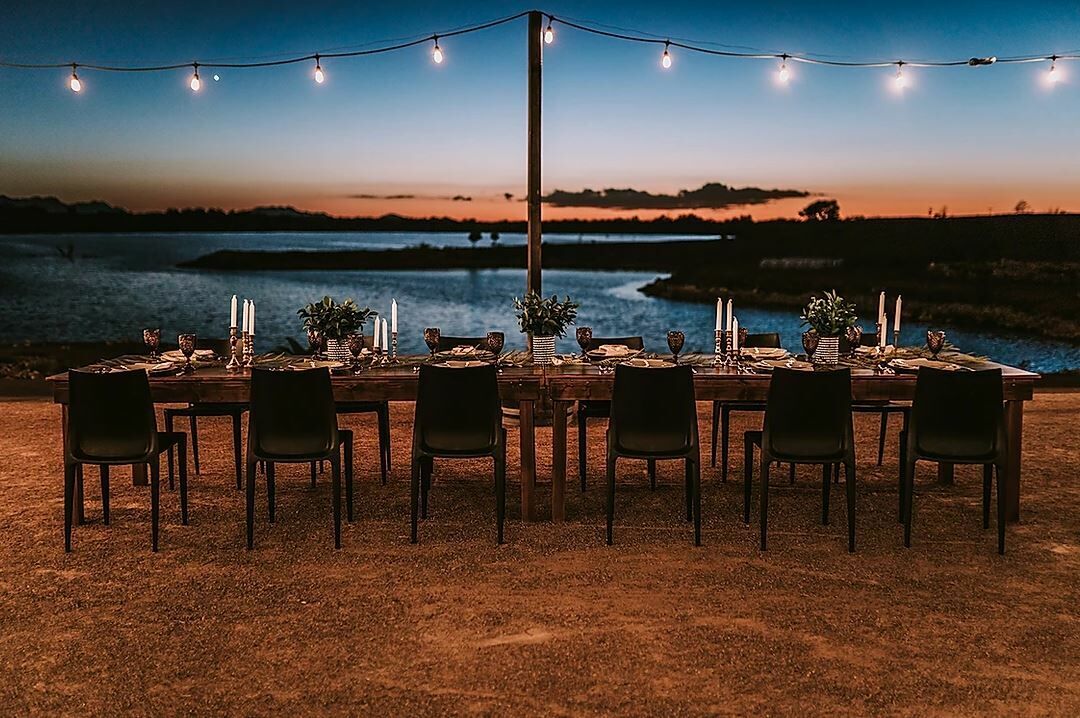 Hidden Lake, 2444 W Sunrise Drive
Make the short 45-minute drive from Phoenix's city center to Buckeye to take advantage of all that Hidden Lake has to offer. The multipurpose event space is located on a 120-acre property and features mountain and lakefront views and sandy shores (unlike anything you'll find in the actual city).  
You can dress it up however you want with the help of rentals, but you won't need much because the sights you'll see are so breathtaking. Basically, if you've been dreaming of a beachy wedding, this is the place to go around Phoenix. It can work with guest lists as short as 50 guests and as long as 1000 guests.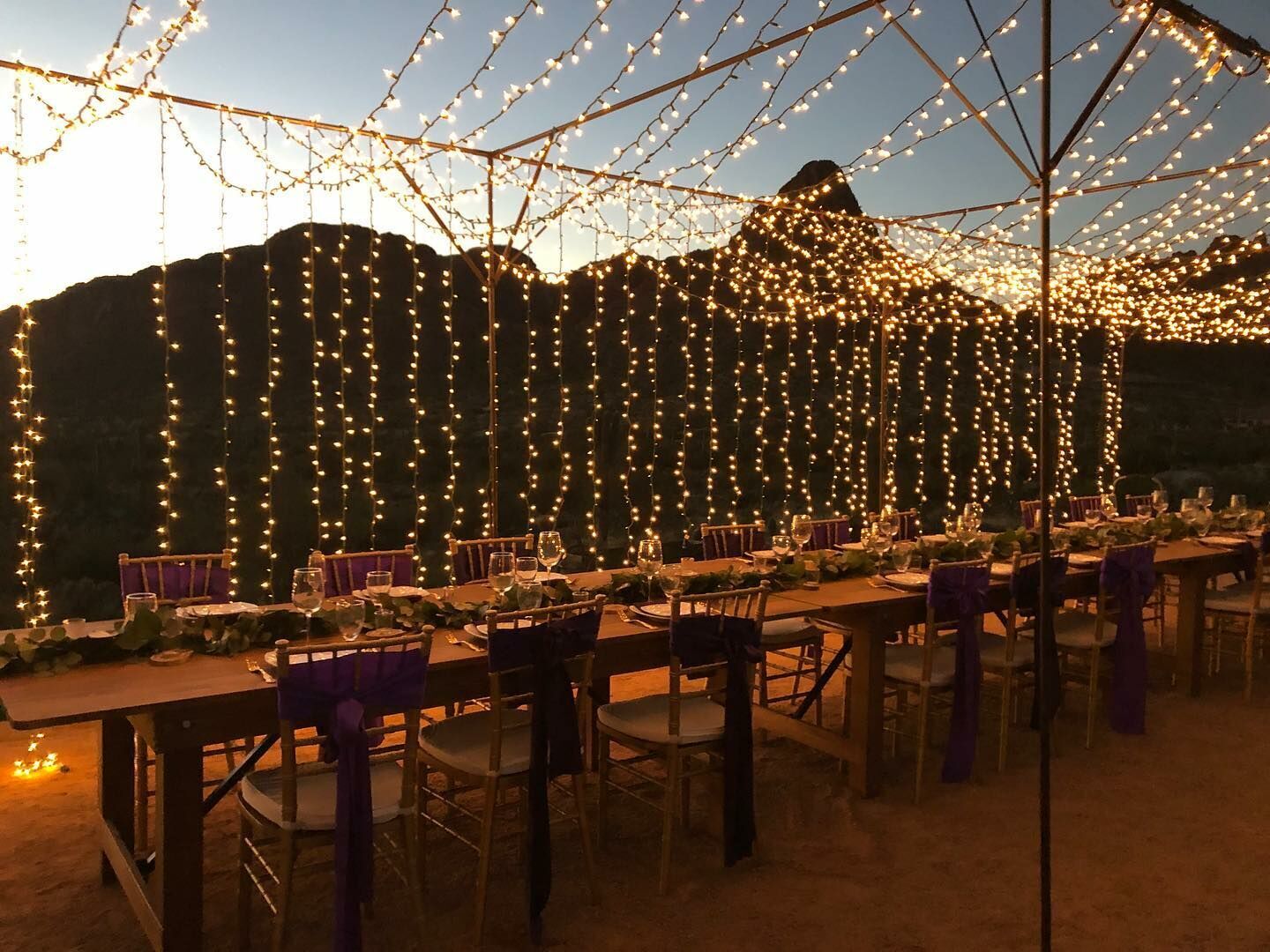 The Arthouse Venue, 26782 N Donna Place
The Arthouse Venue is another gorgeous outdoor wedding venue located just outside the city. It's located in San Tan Valley and boasts mountainous views, plenty of greenery, and that escape from the hustle and bustle of Phoenix you've probably been dying for. Its team can bring just about any wedding theme to life, so go ahead and let your imagination run wild. As for size, it can accommodate anywhere from 50 to 120 guests.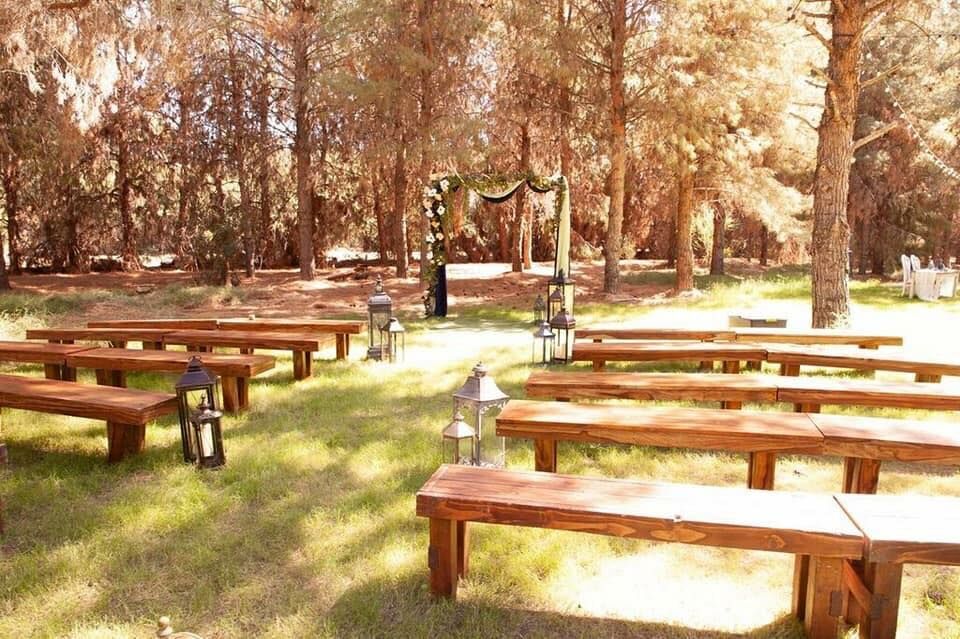 Schnepf Farms - The Meadow, 24810 South Rittenhouse Road
The Meadow at Schnepf Farms is the perfect destination for anyone who wants to embrace the woodland wedding trend. It's located just outside of Phoenix in the Queen Creek area and flaunts pine trees, wildflowers, and everything you could ever ask for in a forest wedding venue. It has plenty of items and amenities you can add to your wedding package (like farm tables and a ceremony arch), so you won't have to make your own, independent rentals. It has a capacity of 300 guests.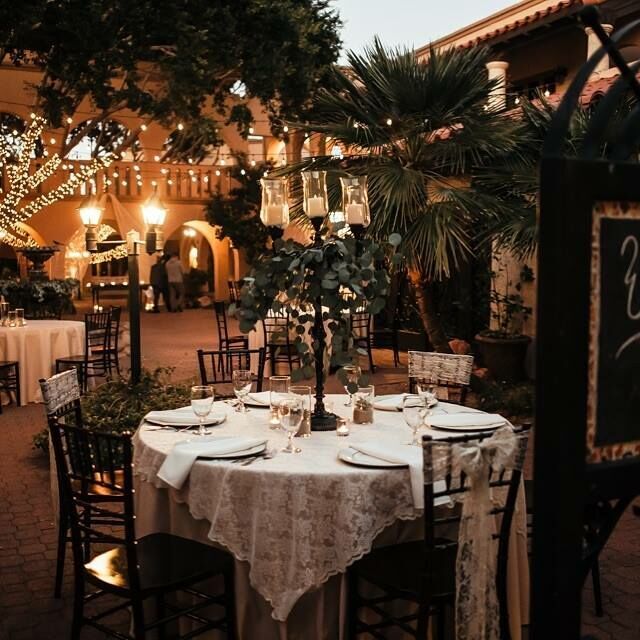 The Village By Aldea Weddings, 4150 W Peoria Ave
Known as one of Phoenix's premier event destinations is The Village By Aldea Weddings. This enchanting location will truly make your special day feel magical with its authentic Italian village design, vine covered buildings, and twinkling overhead bistro lights. With plenty of opportunities for pictures, you're going to want to hire a wedding photographer to capture every special moment this space has to offer.
Ideal for a mid-size wedding, the venue can accommodate up to 150 guests for a ceremony and reception. Work with the staff and services available at The Village for food and beverage needs, staffing, and cleaning so you can bring the vision of your romantic and elegant day to life.
Find more party venues in Phoenix on The Bash.