10 Free Ecards for Virtual Parties and Online Celebrations
Let loved ones know you're thinking about them with an ecard.
Photo credit:
Tanya Trukyr on Unsplash
Celebrating life's special moments is as important as ever while we continue to social distance and slow the spread of COVID-19. Send one of these free ecards to let your friends and family members know that you are thinking about them. We've got ecard themes for all kinds of occasions—happy birthday ecards, virtual party invitations, anniversary ecards and more! And good news, these free ecards require no registration to download.
Here are 10 free ecards to help celebrate milestone events and virtual parties with your friends and family members.
Virtual Happy Hour Invitation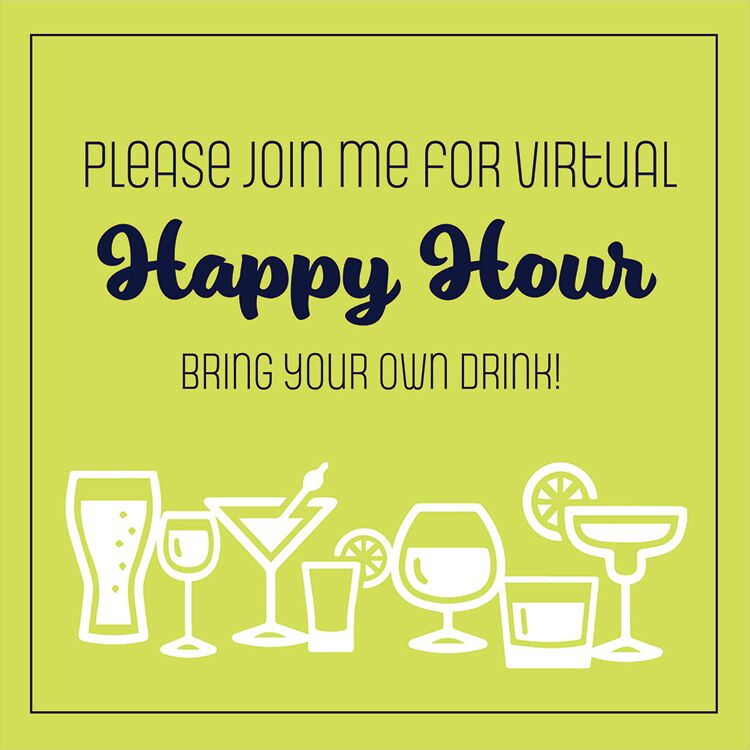 Weekly traditions can still be honored by hosting a virtual happy hour! Stay in close contact with coworkers and friends during quarantine by sending out this ecard along with your virtual party details and a customized video chat link. 
For cocktail inspiration or to send along with the invite, check out our 9 Instagram-Worthy Quarantini Recipes! Your office will thank you.
Funny Birthday Ecard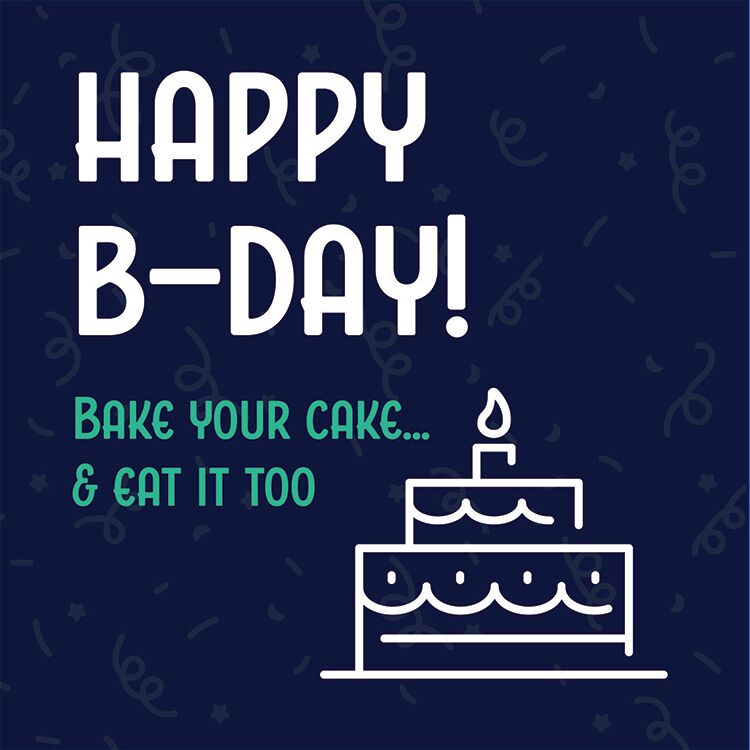 No birthday party is complete without cake! Unfortunately, while we continue to quarantine and social distance, the host might have to bake their own birthday cake for the virtual party. Share this funny ecard, have them light a candle to make a wish, and don't forget to sing happy birthday!
Happy Virtual Birthday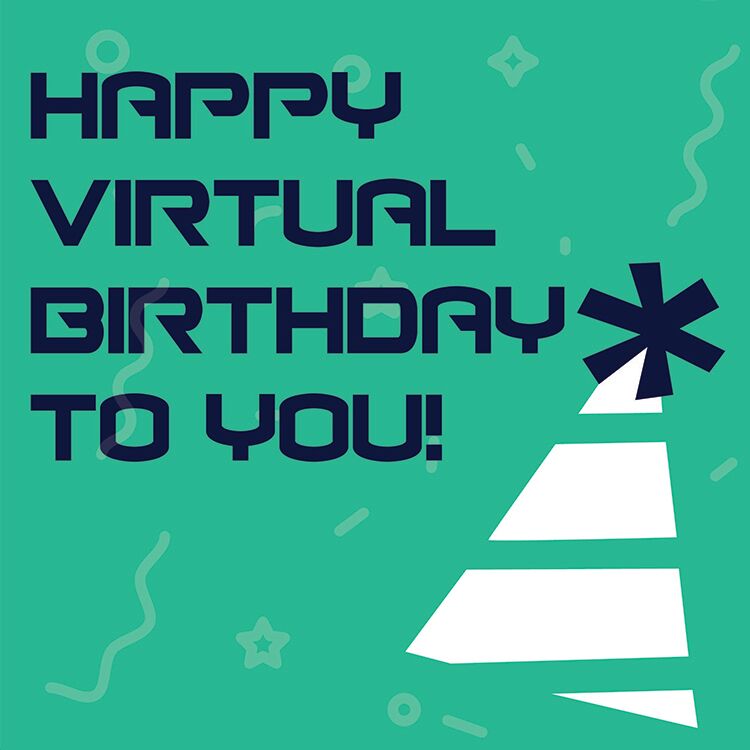 If you're not having a virtual birthday party, did you even celebrate? Share this free birthday ecard with the guest of honor for their special day! Pro Tip: Post on social media and tag the guest of honor, they'll love the extra wishes from all viewers.
Want to make their day extra special? You can really spoil them with a virtual gift and a virtual singing telegram or performance. Check out this list of entertainers offering virtual services nationwide—the possibilities are endless. 
Happy Birthday (Adult)
For those 21+, who are celebrating virtually—this ecard is for them! No special birthday wish is complete without a twist and on the rocks! 
Wedding Date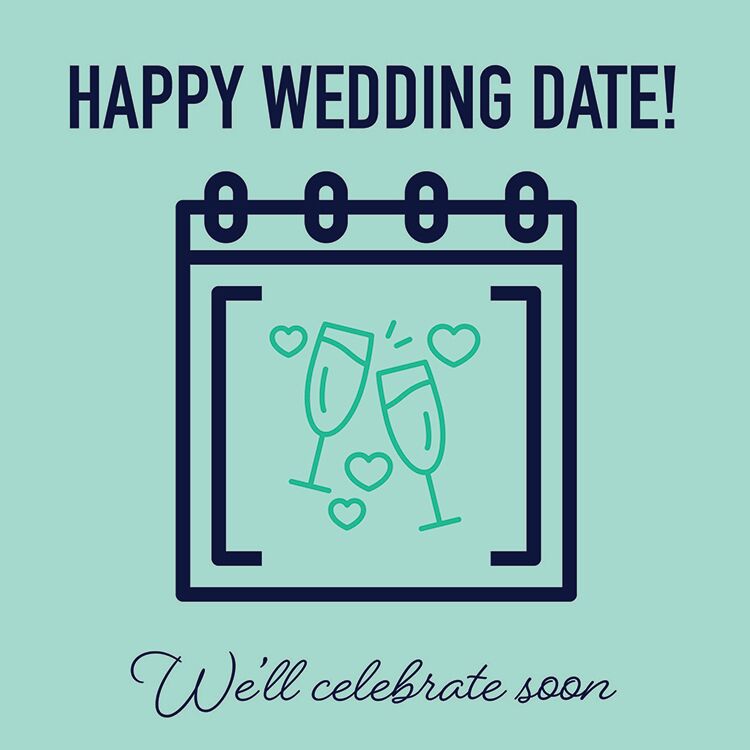 With the laws and guidelines in place to practice safe social distancing and to avoid large groups of people, most couples have decided to postpone their wedding or celebrate virtually. This can be a very emotional time for the pair. Let them know that love is not canceled by sharing a positive message with them. 
If the couple opted to host their nuptials virtually, this wedding ecard can be shared with them as well.
Oh Baby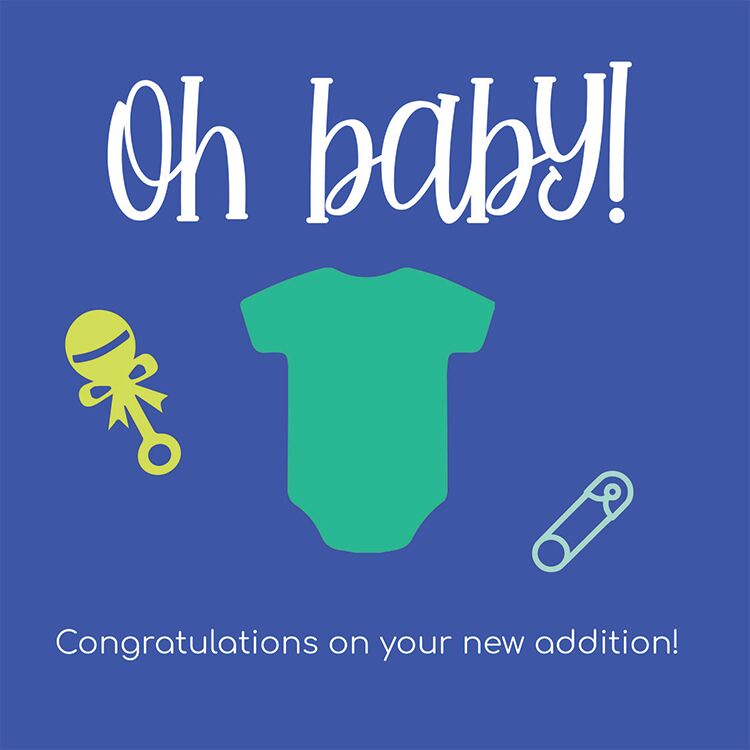 For your friend or family member who welcomed a new little one—let them know you are thinking of them and their new bundle of joy! This ecard can also be shared for baby showers, gender reveals, baby announcements, or any baby-related virtual event.
Anniversary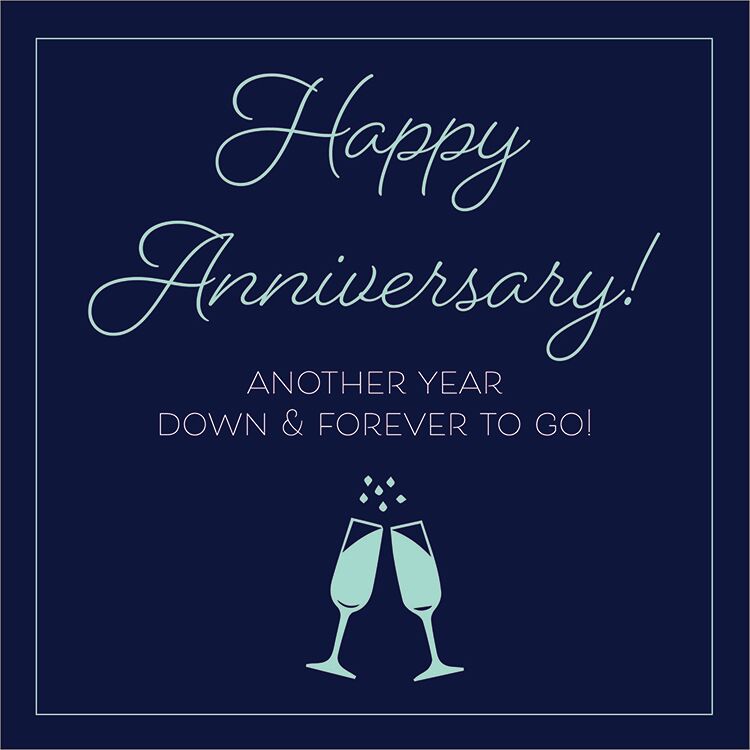 Anniversaries are all about being together; which may seem difficult to celebrate while in quarantine. This anniversary ecard can be shared with a couple who's celebrating an anniversary or sent to your significant other. 
If you're celebrating with your partner, this year may not be what you originally had in mind, but will be special nonetheless. Remember your big day, pop some champagne, and celebrate love amidst all of the chaos. If it's your first anniversary, here are some ideas on how to celebrate at home. 
Get Well Soon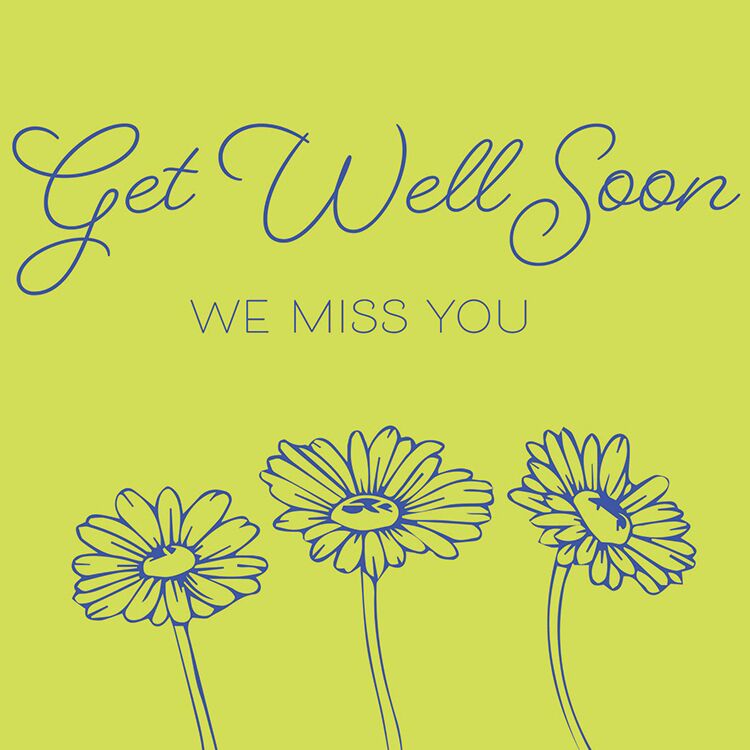 Whether you know someone who has been diagnosed with the coronavirus, recently had surgery, or is just not feeling like themselves these days, send positive words to them during this time—they'll appreciate you thinking of them. 
Engagement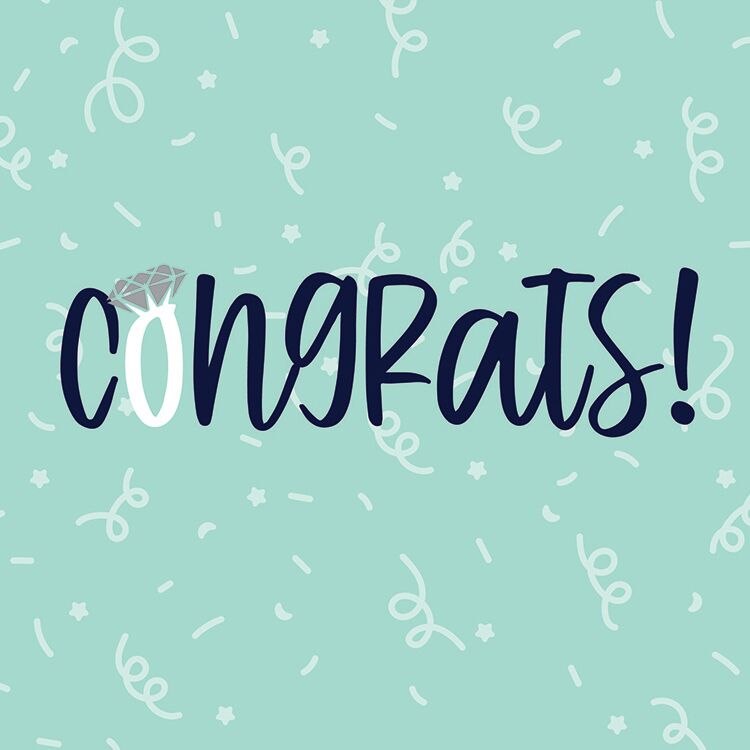 Weddings may be postponed for the time being, but engagements sure aren't! If you know any newly engaged couples, they would love to share their news and hear from you. Pass along this ecard to keep them thinking positively for the future. (Sending a bottle of champagne wouldn't hurt either!).
Movie Night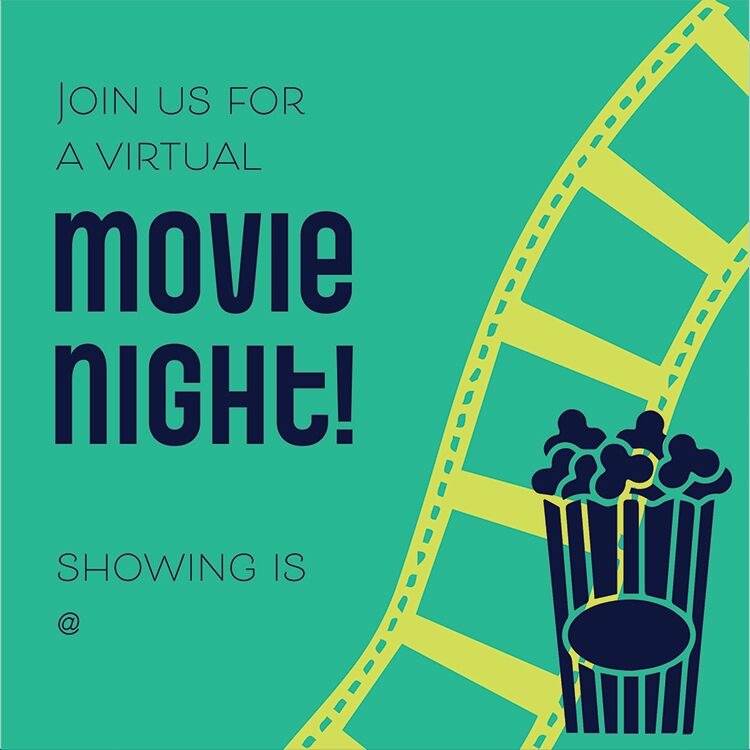 If you are having a virtual movie night, use this ecard as an official invite for your guests. Invitations are way more fun than just a general email or text. Don't forget to include the Zoom or Google Hangout link and a movie start time! 
How to Download and Share
From a smartphone, right click or press down on the image and save to your camera roll. From a laptop or desktop computer, you'll need to right click and save. Upload the ecard to an email or text message to send to individual people or share in social media posts and stories while tagging @TheBash. Ecards can even be printed out and sent in the mail!
Thanks to the internet, there are countless ways to stay connected with loved ones. Ecards add more of a personalized touch when sending your well wishes to others. Your friends and family will be delighted and surprised when you send a free ecard and show you're thinking of them during these times.
Find virtual services and entertainers in the United States and Canada on The Bash.