The Best Virtual Gifts to Celebrate a Milestone Moment
We've got you covered with 9 virtual gift ideas they'll love.
Lauren Miolene
Contributor
Hosting a virtual event has become a breeze during quarantine and while social distancing. It's easy getting everyone together via video chat to celebrate an event, however, it is difficult to exchange gifts! 
Get your loved one's something special for the next celebration—without ever having to leave the house. These virtual gift ideas are sure to be a hit for any milestone celebration.
Here are 9 ideas for virtual gifts while celebrating milestone moments during COVID-19.
Virtual Vendor Services
Right now, The Bash is offering virtual services from thousands of different vendors. Make someone's day extra special by booking a singing telegram, impersonator, or even a mariachi band. They can create a pre-recorded performance or can serenade and live chat with the guests in real time from a safe distance. Booking a virtual vendor service is perfect for any celebration including birthdays, anniversaries, retirements, graduations, weddings, or even a corporate happy hour!
Pro tip: For help booking a virtual vendor step-by-step, read here.
Monthly Subscription Boxes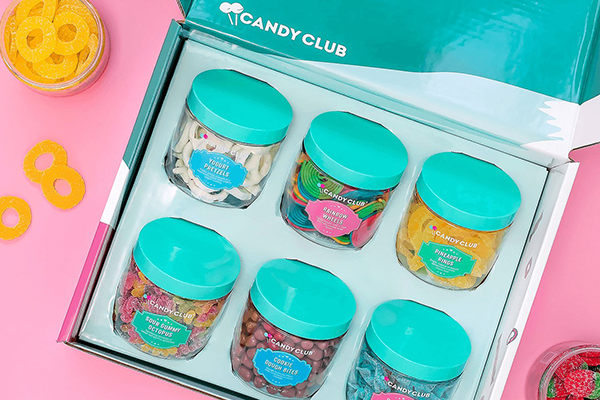 Each month, a different box is delivered right to your door with countless different products. This  ensures a surprise every time! Whether the subscription is for a foodie, beauty lover, or wine enthusiast, there is something available for everyone! Some of our favorites include Candy Club, Birchbox, and Winc. These fun boxes make for a perfect customized present—the gift that keeps on giving!
Gift Certificates or Gift Cards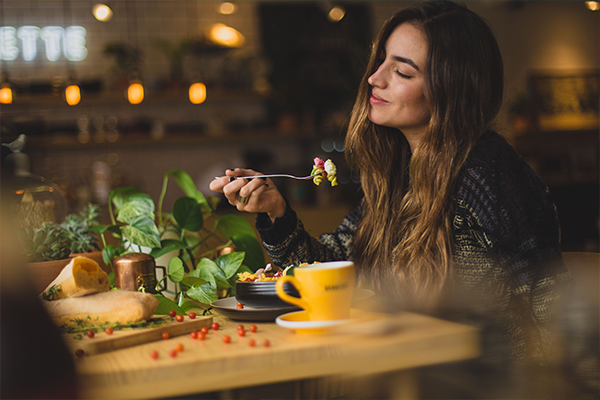 Gift certificates and gift cards are always a great present option. This is because it ensures that the person can pick out exactly what they want! Treat your loved one to a meal from their favorite restaurant or a shopping spree at their favorite store. Gift certificates can be redeemed once restaurants and stores open back up, or can be used now for delivery at home.
After gifting a restaurant gift certificate, plan a virtual dinner party to go along with the meal. Don't forget the entertainment! Set the tone and check out talented musicians including pianists, acoustic guitarists, and singers offering virtual services. We suggest giving a gift certificate as a present for a birthday, anniversary, or to celebrate a retirement.
Streaming Service Subscriptions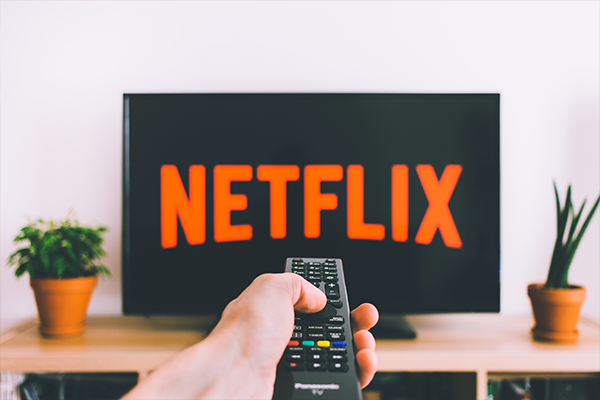 Extra time in quarantine means extra time dedicated to Netflix, Hulu, or Disney+. Surprise your friends and family by paying for their subscription! Most services offer the ability pre-pay for the year at once, which is a present anyone would love to receive! Purchasing a streaming service subscription is the perfect birthday or graduation present.
Pro tip: They can even use their new subscription to host a virtual movie night!
Ebooks and Audiobooks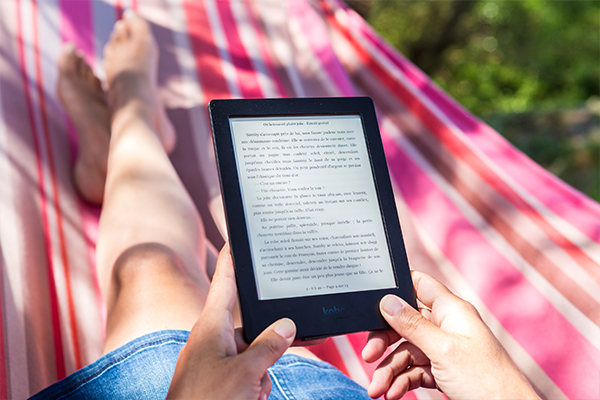 Quarantine has been the perfect time to sit back and relax with a good book. Libraries and bookstores may be closed right now, but Ebooks and audiobooks are still available for download to send to others. An Ebook or audiobook makes for a great present for anyone.
Pro tip: For your child's birthday, set up story time with their favorite character! Book a Costumed Character, download an accompanying Ebook with that character, and set up a video chat to read along together.
MasterClass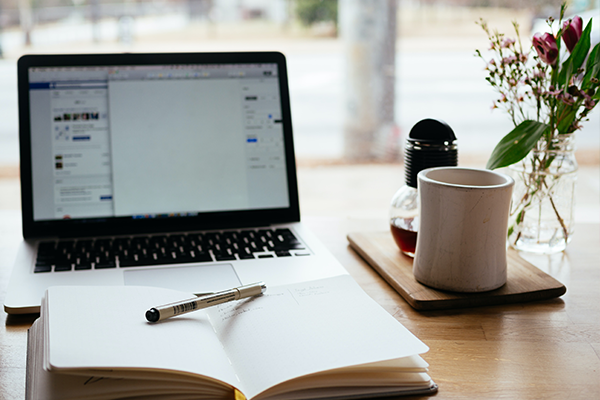 MasterClass offers online tutorials by professionals for any skill and ability. Some of the options range from Gordon Ramsay teaching the basics of cooking to Robin Williams discussing skills of effective communication. An online class is a great gift to send for a birthday, graduation, or Mother's/Father's Day present. The receiver will love to learn something new during quarantine!
Music Streaming Subscriptions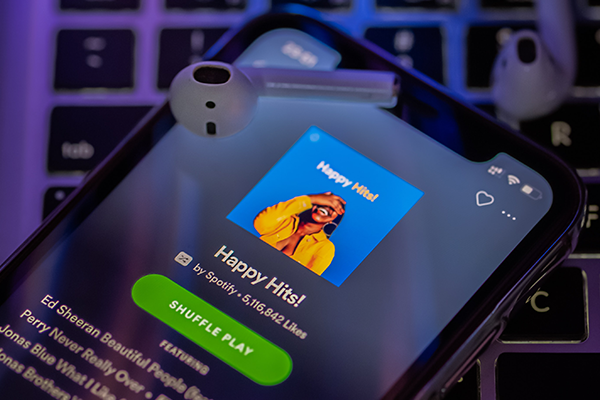 Spotify, Pandora, and Apple Music are some of the most popular services used to stream music today. Give the gift of advertisement-free music for a birthday or graduation present, or even just to a friend who is working from home for a while. Most music subscriptions can be purchased monthly or for the year. 
Pro tip: Don't forget to "favorite" our Virtual Party Playlist here!
Virtual Fitness Programs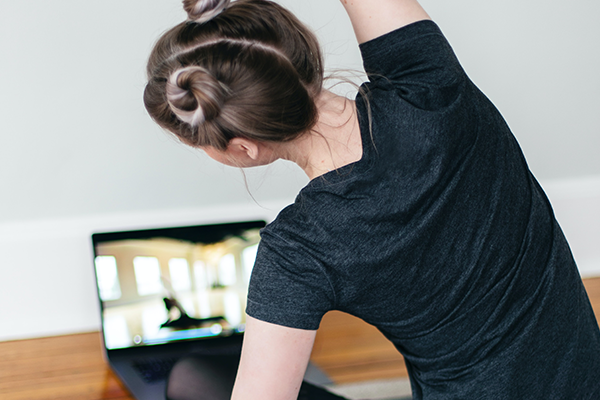 With the power of technology, many fitness programs and gyms offer online memberships. These allow for people to maintain proper workouts instructed by the professionals, all from the comfort of your own home. Check out different programs including Daily Burn, Glo, and P90X—these will help prevent anyone from going stir-crazy and will keep those positive endorphins flowing!
Magazine Subscriptions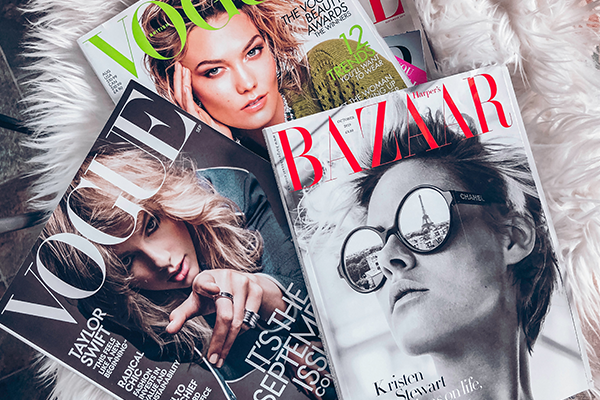 Many magazines are available for virtual download or can be mailed directly to an address for a physical copy. Purchase a subscription of your friend's favorite catalog for a birthday, graduation, or retirement gift. 
Pro tip: Have a friend who is recently engaged? Send a subscription for The Knot as an engagement present!
Online events and social distancing continue to be the new normal for the time being. Until we can all celebrate together in person, we suggest sending these virtual gifts for an upcoming milestone celebrations! Your family and friends will know you're thinking of them, even while being apart.