Everything You Need for a Margaritaville Themed Party
Island vibes, tropical cocktails, Jimmy Buffett tunes—what more do you need.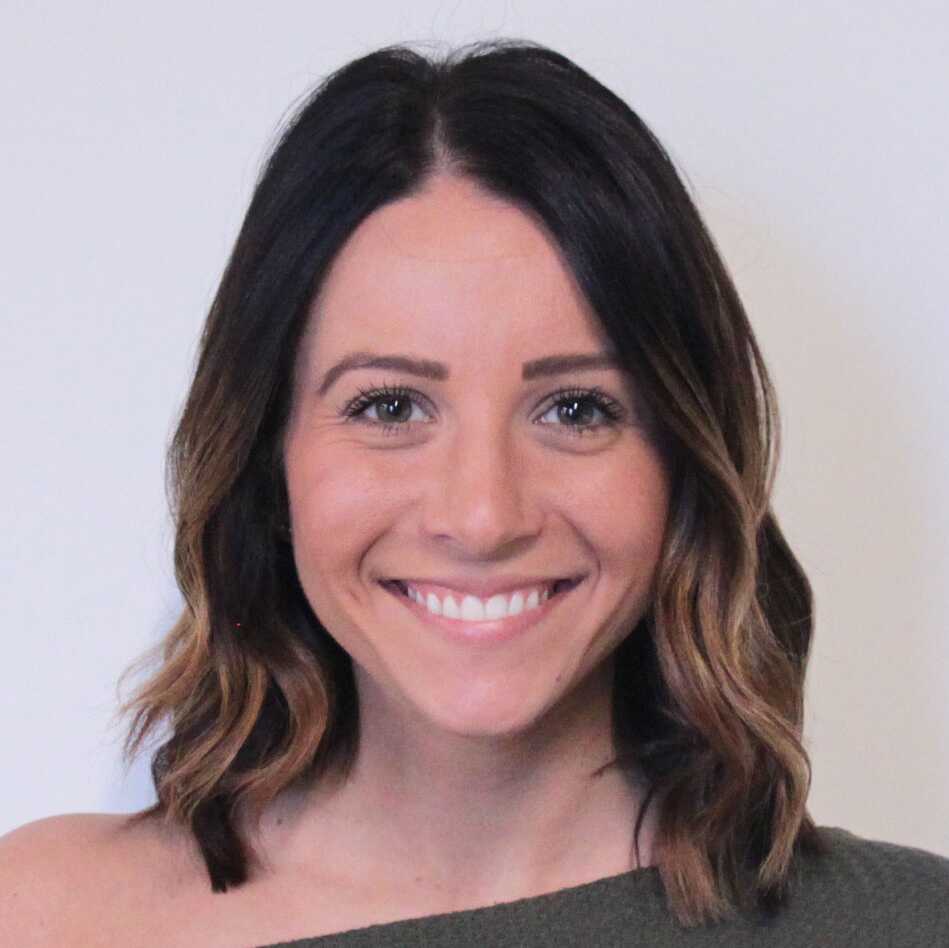 It's 5 o'clock somewhere! When you think of Margaritaville, the one thing that comes to mind is paradise. Combine island vibes, tropical cocktails, and live music, and you're on your way to hosting a true Margaritaville themed party that Jimmy Buffett would approve of.
Whether you're planning a summer party, milestone birthday, retirement party, or backyard pool party with friends and family, you can't go wrong with this theme. Just for fun parties with themes have become more popular than ever, so why not celebrate this summer with a Margaritaville theme. 
Here is everything you need for a Margaritaville themed party:
Live Music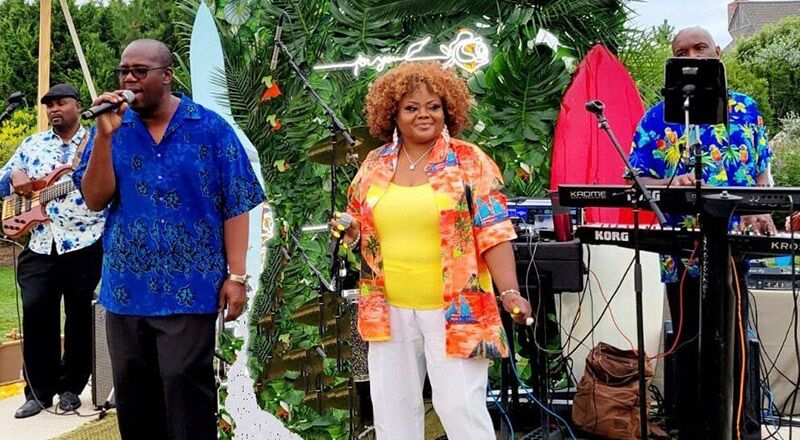 Photo: Tribal Legacy
You can't have a Margaritaville party without some Jimmy Buffett music. Hire a local band or soloist to perform classics like "Margaritaville" and "It's 5 O'Clock Somewhere". You can also hire a steel drum band to play some island tunes in the background for a more laid-back vibe. 
Make Your Own Margarita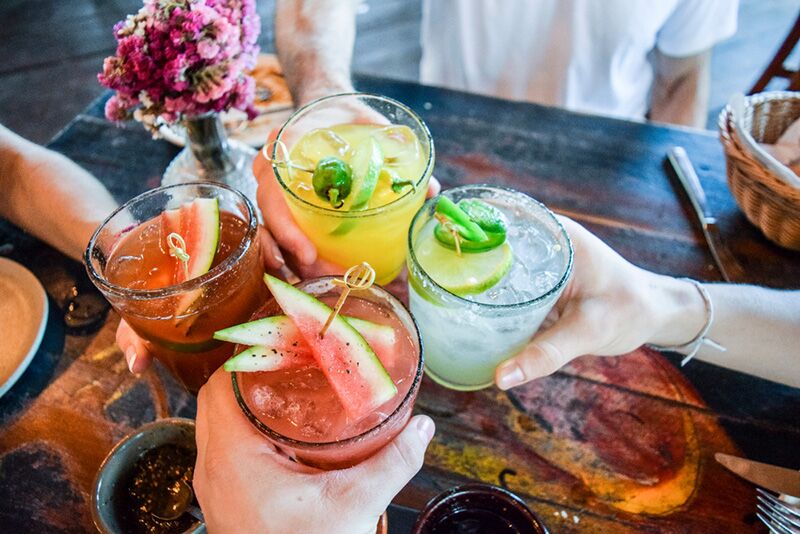 Photo: Cabeca de Marmore/shutterstock.com
Of course, margaritas are a must-have for any Margaritaville themed party. Set up a DIY margarita bar with different flavored tequilas, mixers, and toppings to allow guests to create their own signature margarita. 
Tiki Bar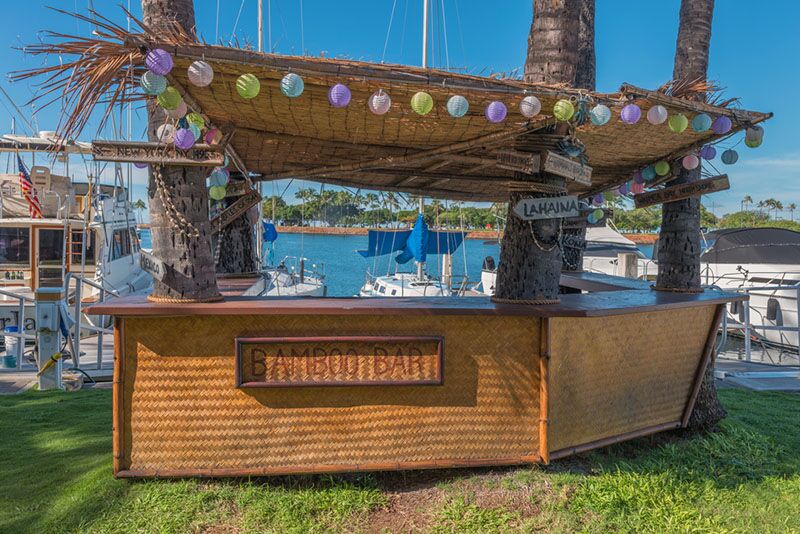 Photo: Theodore Trimmer/shutterstock.com
Create your own tiki bar with bamboo, palm leaves, and coconut decorations. Hire a bartender to create Margaritaville themed cocktails and mocktails, and serve to guests so you can sit back and relax.
Tropical Party Decorations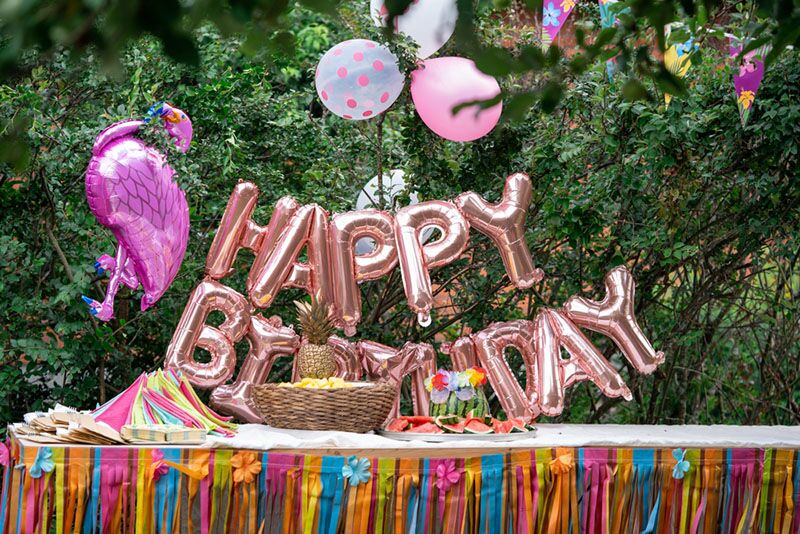 Photo: taikuri/shutterstock.com
Transform your backyard to create an island oasis with tropical party decorations. Hang string lights, colorful streamers, and paper lanterns. Use tropical flowers and grass skirts as table decor. Inflatable palm trees, beach balls, and flamingos can be set up throughout the party as props.
Hula Dancers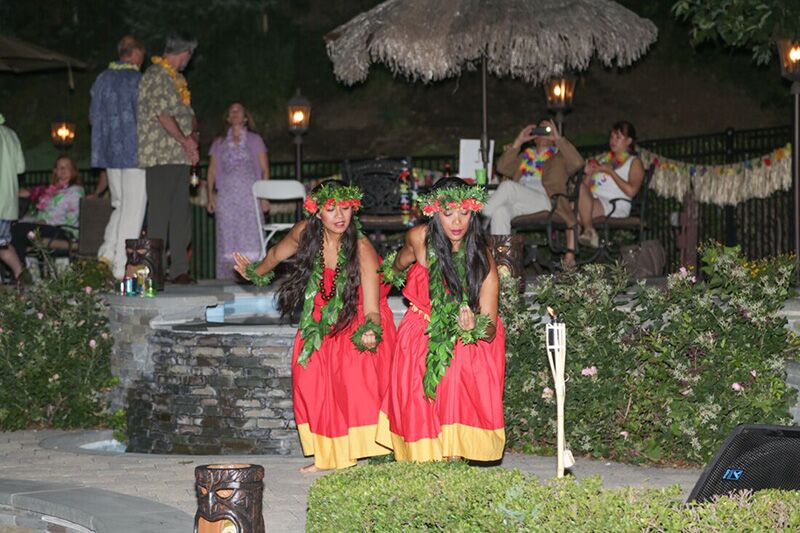 Photo: Aloha Hula NYC
Looking to kick it up a notch with some unique entertainment? Hire some hula dancers to perform at your party or even teach some lessons to guests. 
Beach Attire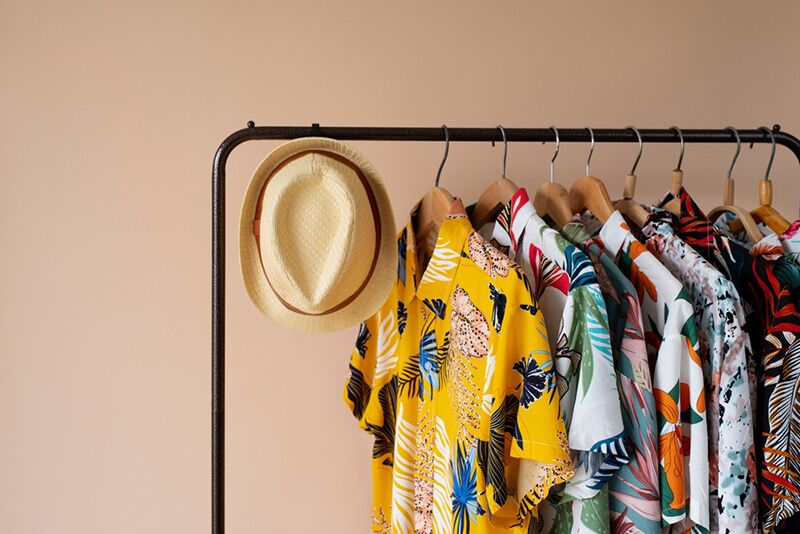 Photo: Jithu B Mohan/shutterstock.com
Encourage guests to dress in their best beach attire. Think Hawaiian shirts, board shorts, sundresses, and flip-flops. You can have some leis, bright sunglasses, and straw hats or skirts that can also double as party favors.
Karaoke Station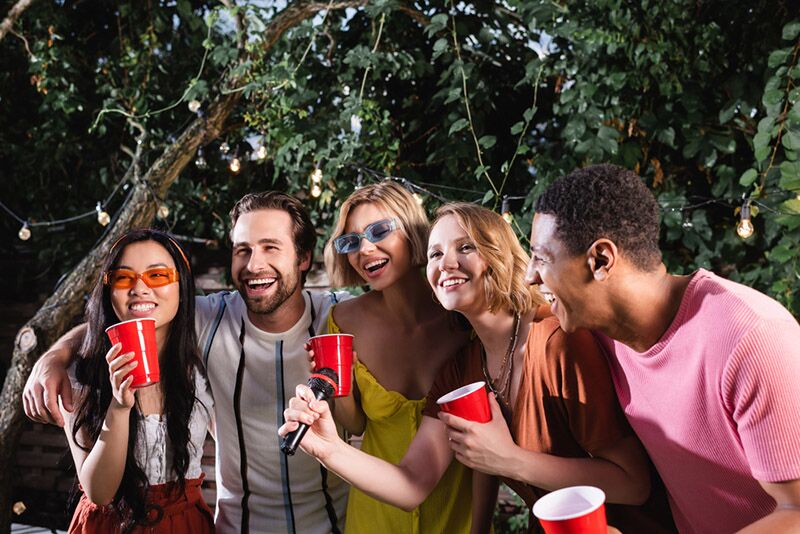 Photo: LightField Studios/shutterstock.com
We know music is key at a Margaritaville party. Hire a karaoke DJ who can play Jimmy Buffett hits and other theme music. Guests will love nothing more than to sing their hearts out to their favorite summer songs—especially after a couple margaritas.
Photo Booth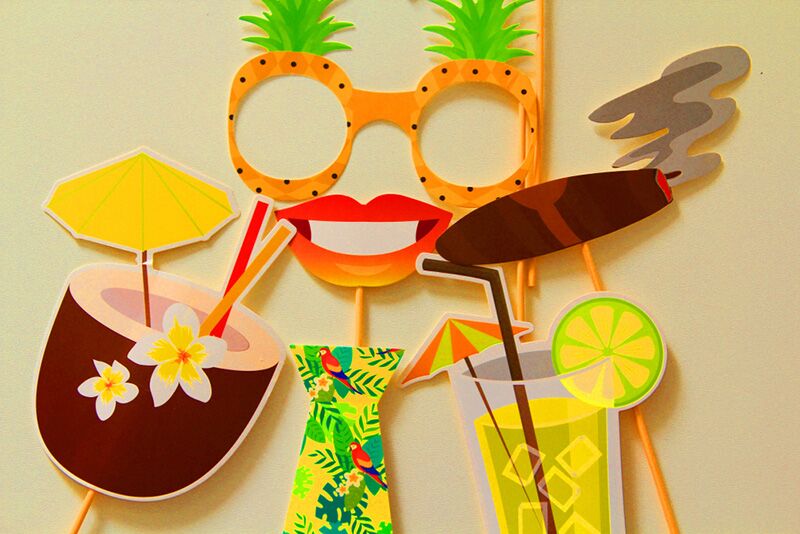 Photo: vannessa/shutterstock.com
Set up a DIY photo booth with tropical-themed props for guests to take pictures. Put up a fun backdrop against a free wall, and put out some disposable cameras. If DIY isn't your thing, you can book a photo booth vendor to set up and bring the props.
Margaritaville Themed Food & Drinks
Tropical Cocktails & Mocktails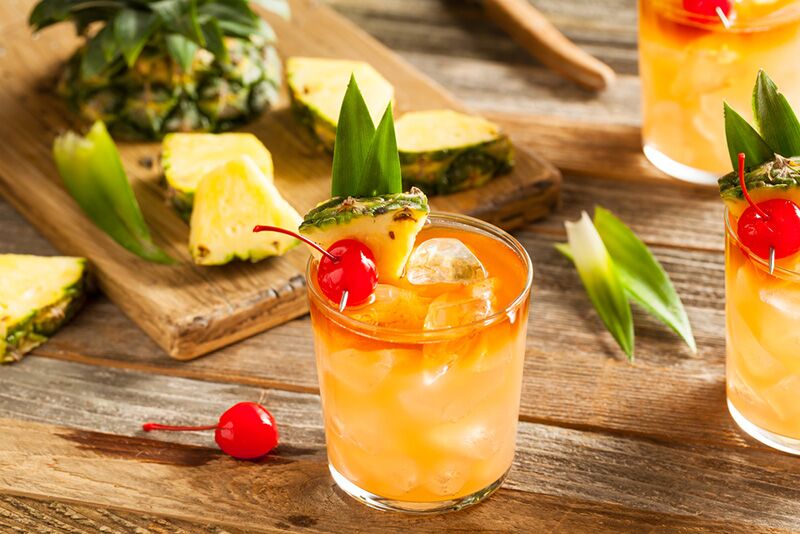 Photo: Brent Hofacker/shutterstock.com
Along with traditional margaritas, you can also serve other tropical cocktails with mocktail alternatives. Guests will love piña coladas and a variety of flavored daiquiris. You can also serve mai tais, rum runners, and other types of tropical punch. Don't forget to add fresh fruit and a cocktail umbrella to top them off.
Cheeseburgers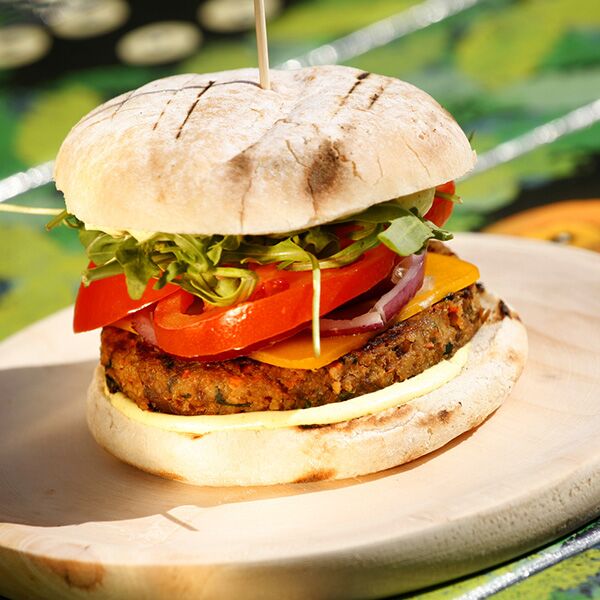 Photo: Carlos Rondon/shutterstock.com
We know Jimmy loves a good cheeseburger in paradise. Grill burgers with classic toppings like ketchup and mustard, lettuce, tomato, and onion. To fit the needs of all guests, you can grill some alternatives like turkey burgers, tuna burgers, and veggie burgers.
DIY Taco Bar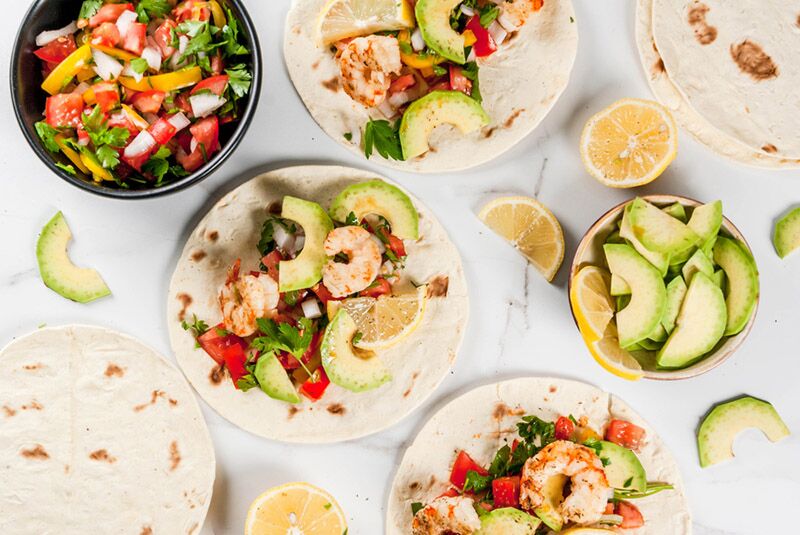 Photo: Rimma Bondarenko/shutterstock.com
Tacos are always a hit with guests. Set up a DIY taco bar with different types of meats (fish and vegetarian options too), toppings, and sauces. Make some mango salsa to go with the tacos and serve some tortilla chips for dipping.
Coconut Shrimp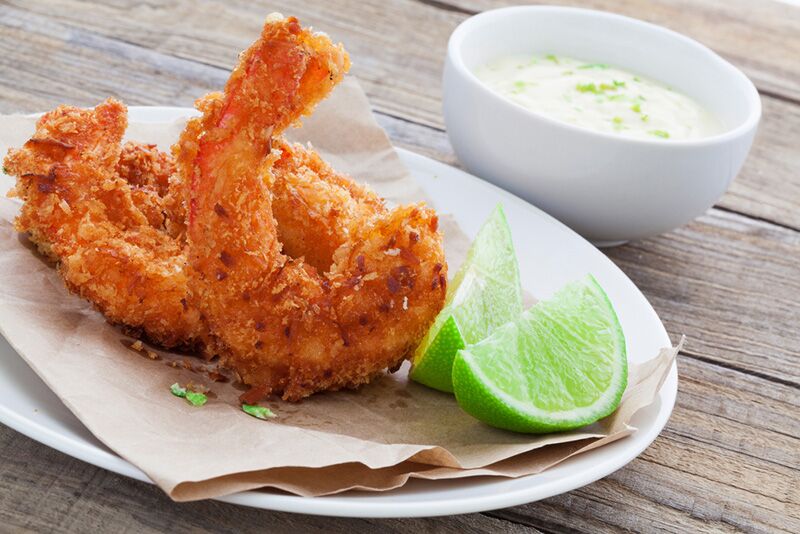 Photo: zstock/shutterstock.com
This easy coconut shrimp recipe will transport party guests to the island of their dreams.The recipe also includes a sweet and spicy thai chili dipping sauce that fits perfectly with the Margaritaville theme.
Grilled Pineapple Skewers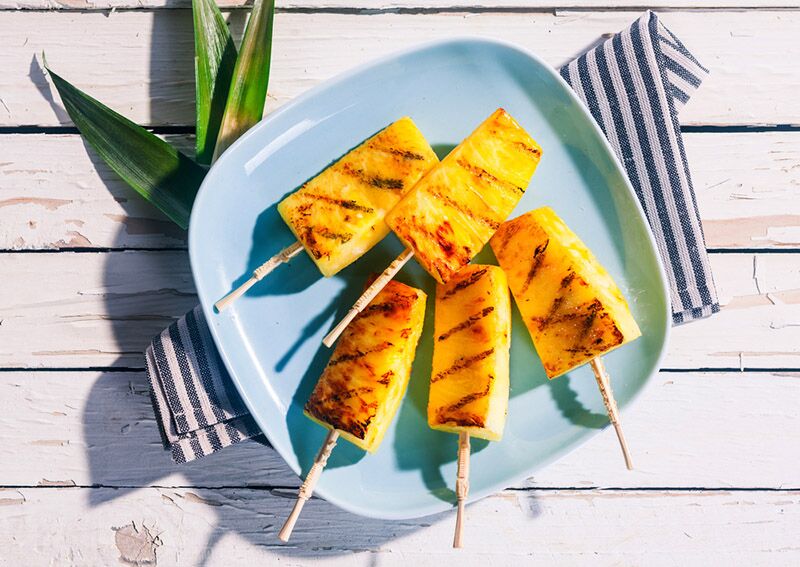 Photo: stockcreations/shutterstock.com
This healthy treat will go perfectly with some fish tacos and coconut shrimp. Put some fresh cut pineapple on skewers, brush some oil on all sides, and drizzle some honey and fresh lime juice on top. Add to the grill and cook for about 6-8 minutes.
Shaved Ice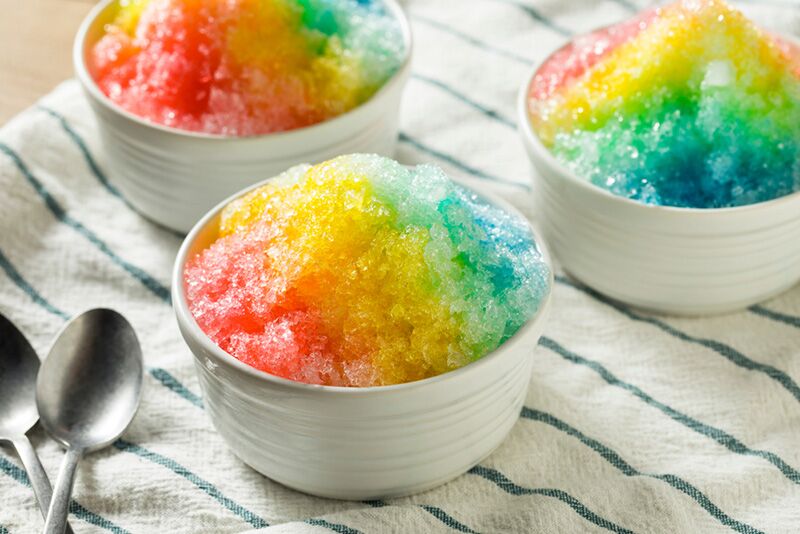 Photo: Brent Hofacker/shutterstock.com
Cool down with some shaved ice. The light and fluffy shaved ice combined with different flavors of syrup will be the perfect dessert idea for a Margaritaville themed party. You can purchase boxes of sno-cones at your local grocery store as an easy alternative.
Margaritaville Party Games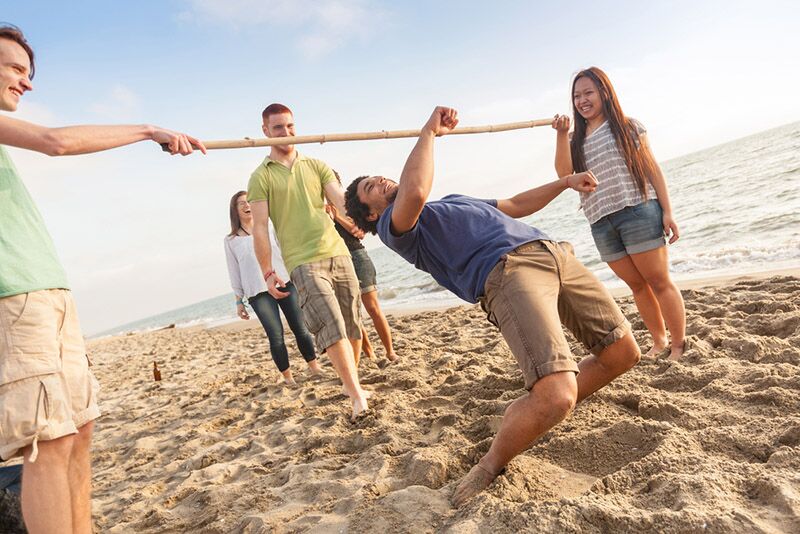 Photo: William Perugini/shutterstock.com
When it comes to a Margaritaville themed party, games like limbo and a hula hoop contest come to mind. You can also set up fun outdoor party games like giant Jenga, bocci ball, and of course, cornhole. 
Margaritaville Party Favors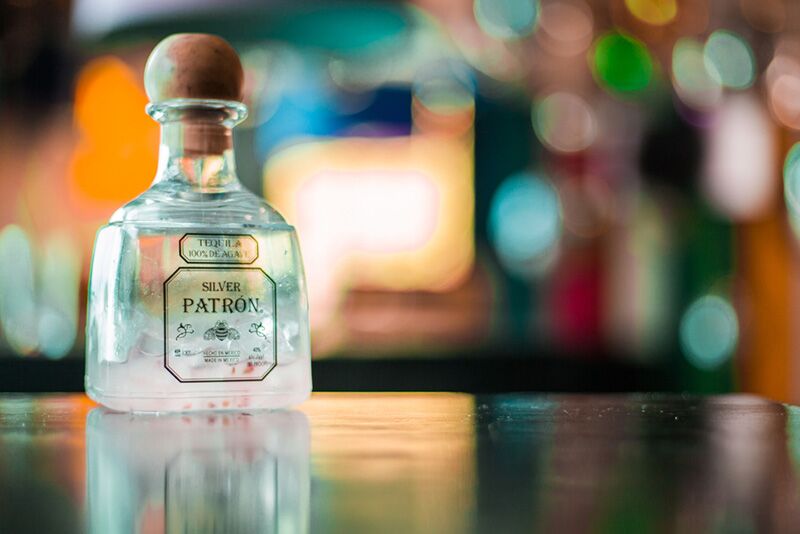 Photo: Van Q Truong/shutterstock.com
Last but not least! Send guests home with a mini bottle of tequila, margarita mix, or a personalized margarita glass. When they go to have their next margarita, they'll be reminiscing on your unforgettable Margaritaville party.
Find more themed party ideas here on The Bash.