How To Host A Social Distancing New Year's Party
Wondering how to throw a New Year's Eve Party while social distancing? Check out these tips!
Brittany Barber
Contributor
Let's Get This Party Started!
Find event inspiration, themes, and unique party vendors here on The Bash. We'll share customized ideas, personalized tips, and recommended vendors to help bring your celebration to life!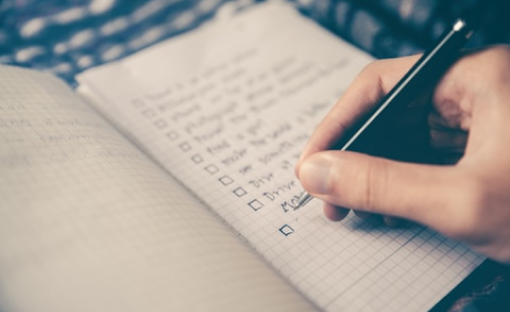 Party Planning Checklist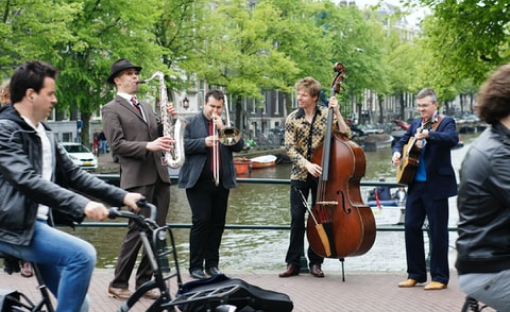 Recommended Vendors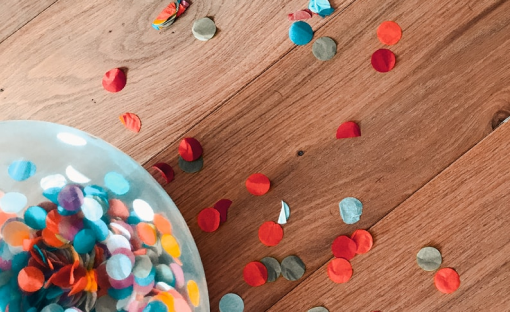 Party Trends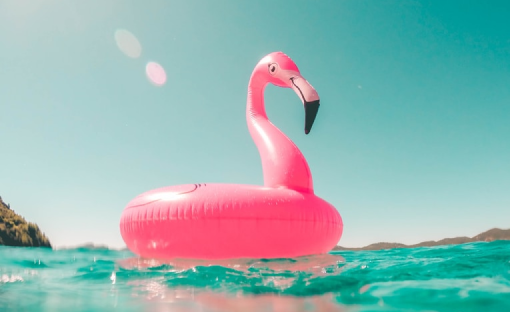 Party Themes
Hosting a social distancing New Year's party this December? With the pandemic still hanging around, it's definitely important to plan carefully. That's why we've come up with 21 tips and ideas for you to consider while you fantasize over the arrival of the new year. 
From hiring virtual entertainment to leaving your party food and beverage handling to a professional caterer or bartender — we want to make sure your New Year's Eve is fun, memorable, and safe!
READ MORE: 
Here's how to throw a social distanced New Year's Eve party: 
Stay Informed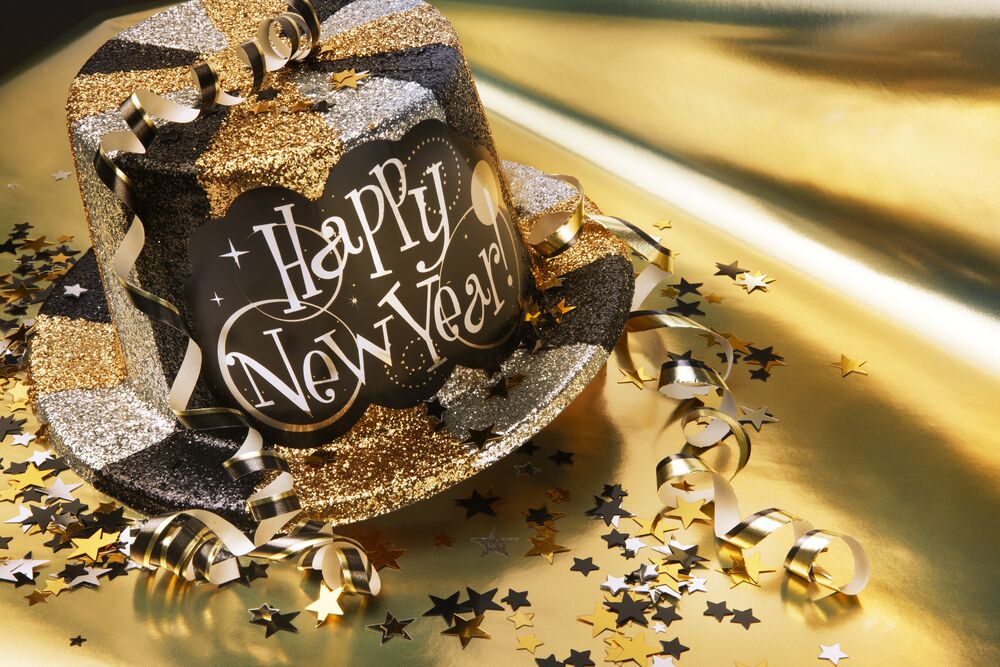 Photo: Jim Barber/Shutterstock.com
Stay up to date with the latest COVID-19 regulations in your area. Organizations like WHO and CDC offer great information, as well as advice. 
Keep it Small
As much as we all want to throw a grand ol' bash to welcome 2021, we just can't. But tightening up that guest list and keeping your New Year's celebration small does not by any means mean you shouldn't have a blast! Invite your closest bubble over, wear your masks, and ring in the New Year intimately. 
Send Invitations
Whether you send out e-vites via email or make some old fashioned paper post invitations — make sure to include any info your guests should know about your social distancing party rules.
Be sure to ask your guests to RSVP ahead of time too, so you can properly prepare seating, food, drinks, and social distancing activities. 
Outdoor New Year's Eve Party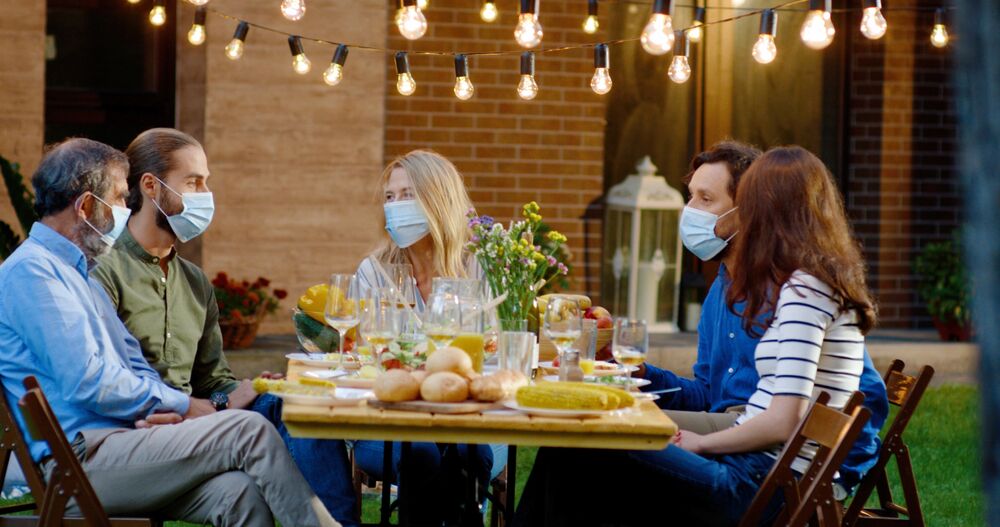 Photo: M_Agency/Shutterstock.com
If you're lucky enough to live somewhere where it's warm in December, host your New Year's gathering outside! Your backyard will do just fine if you have the space, otherwise, look into a private garden or patio to rent out instead. Socializing outside will help minimize the risk of transmitting COVID-19, so if you can, get outside and enjoy the countdown to midnight under the stars.
Wear a Mask
I think we're all used to hearing this at this point, but we just can't stress it enough: Wear! A! Mask! Just do it. It's easy, we promise. Encourage your guests to wear one too, to ensure you maintain social distancing at your New Year's Eve party. A great way to make sure the rules are followed is to hand them out at the door as your guests arrive — just in case anyone forgot theirs. 
Get Dressed Up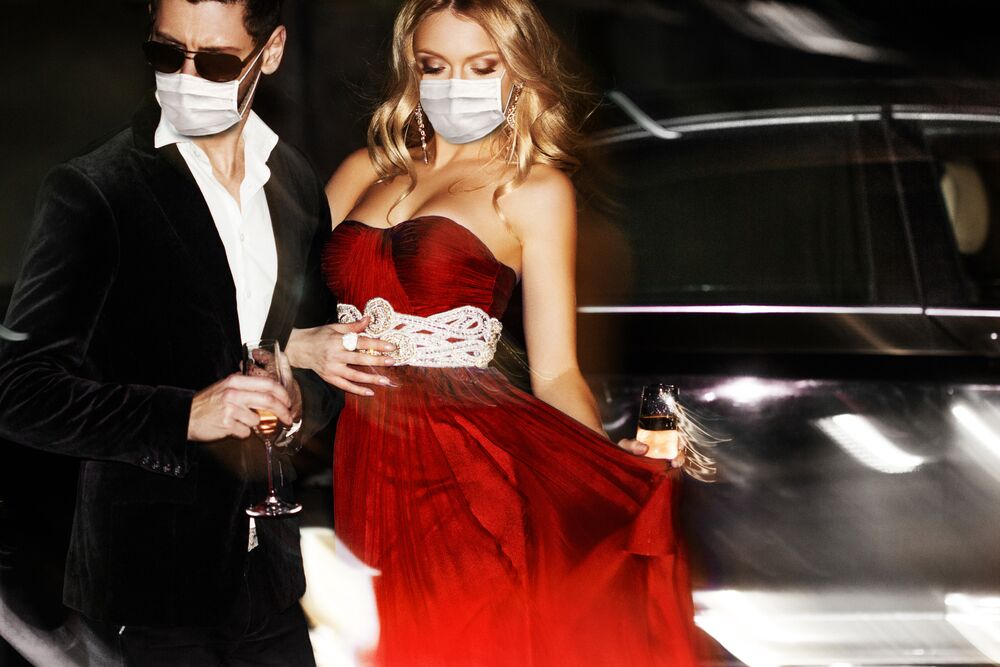 Photo: AS Inc/Shutterstock.com
Even if you're wearing a mask and your New Year's Eve party is small — that doesn't mean y'all shouldn't dress up. Get your finest party gear in order, meaning glitter, sequins, and pink feather boas for all! 
Sanitizing Stations
Sanitize, sanitize, sanitize! Make sure to have plenty of hand sanitizer bottles, wipes for your guests' phones, and access to sinks with soap. Put them everywhere, especially by any entrance, bathrooms, and food. 
Hire a Caterer
Skip the buffet and sharing platters this year, and opt for individually portioned dishes. The best way to handle food safely at your socially distanced New Year's party is to dedicate just one person to be in charge of it. If you don't want that smoke, we recommend hiring a professional caterer to do it for you. That will take some of the planning off of your shoulders, allowing you to sit back and enjoy your party.
If you will be handling the food yourself, take a look at these delicious holiday appetizer recipes for inspiration. Otherwise, consider ordering food and support a local restaurant instead.
Hire a Bartender
As with food, you're going to want to make sure your signature holiday cocktails are handled safely too. Unless you're serving individual cans and bottles only, you're probably going to want to dedicate one person to make the drinks. Consider hiring a professional bartender, to make sure your drinks are made with the highest safety standards in mind. 
Social Distancing Activities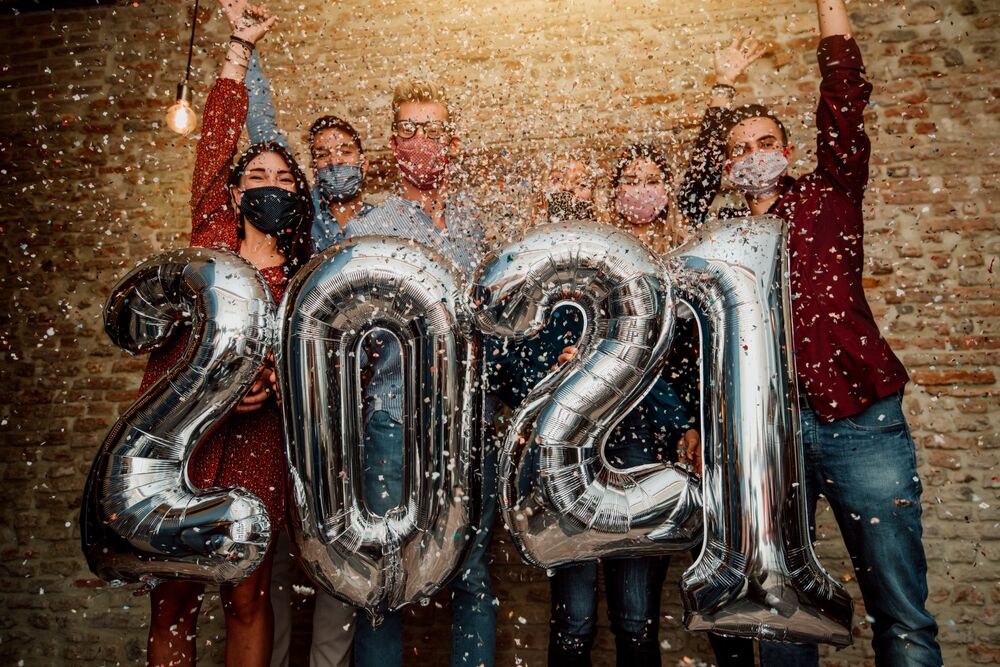 Photo: DavideAngelini/Shutterstock.com
Fewer people at your New Year's Eve party means more room for activities! Here are some of our favorite social distancing activities to consider for your low-key New Year's celebration: 
Photo Shoot
You know what you can do without touching each other? Take photos! Whether you get your fancy camera out, use your cell phones, or rent a photo booth — make sure to commemorate the end of this wild as heck year with a few pictures. 
New Year's Bingo
Set up seating for everyone to safely play a few rounds of bingo together! You can find printable bingo sheets online, or get creative and make your own! 
Houseparty App 
The Houseparty app offers free games for a small group of up to eight people to play. Play games that are similar to charades, trivia, and Pictionary together using your own phones. 
Slideshow 
Take the opportunity of being in a small group to savour the "good old days" with a photo slideshow. Ask your guests to send you any pictures they want to be featured ahead of time, so everyone is included in the fun! 
Hire Party Entertainment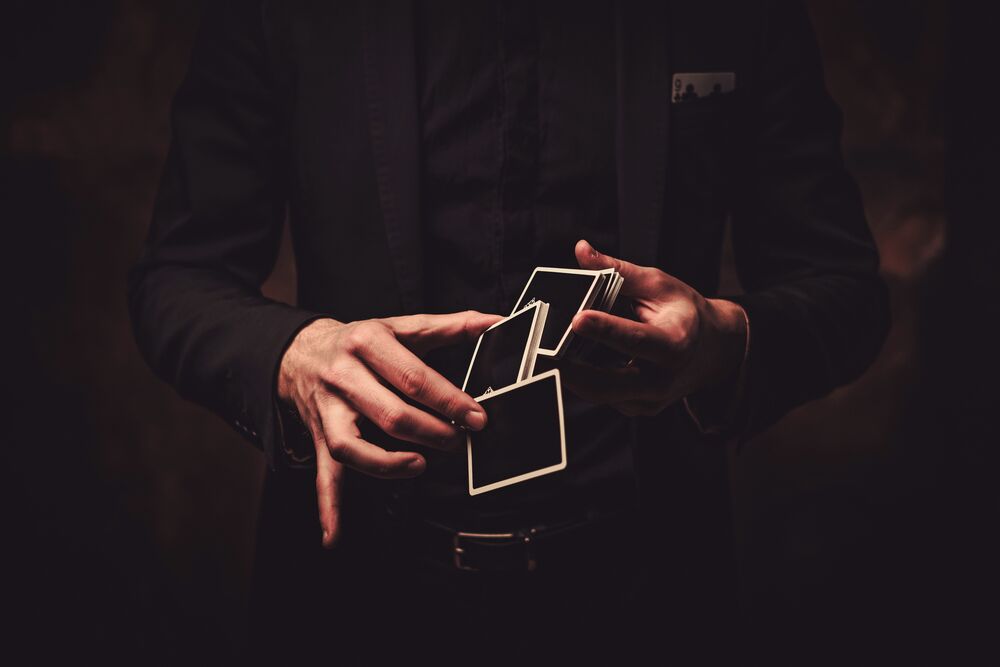 Photo: Nejron Photo/Shutterstock.com 
One of the best ways to make sure your New Year's Eve party is memorable is to hire party entertainment! Luckily, there are tons of awesome vendors offering their entertainment services online — so you don't have to worry about increasing your guest list. Check out our favorite virtual entertainment for New Year's Eve:
Virtual Magician
Hiring a magician to make a virtual guest appearance at your social distanced New Year's party is a great option, especially if there will be kids in need of entertaining!
Virtual Caricaturist 
Hire a virtual caricaturist to draw portraits of your guests. They'll send you the artwork digitally, leaving your guests a fun party favor to keep after the party. 
Virtual Fortune Teller
What does the future hold for 2021? Find out together on New Year's Eve with a virtual fortune teller! 
Virtual Storyteller
A virtual storyteller can amp up the drama at your social distanced New Year's party — or simply provide a unique source of entertainment for the kids. 
Virtual Elvis Impersonator 
Get your HDMI ready so you can project a virtual Elvis impersonator on your TV — or better yet, on your projector screen, if you have one! 
Virtual Comedian 
Hire a virtual comedian to do a private show for you and your New Year's Eve party guests! There's quite the selection to choose from, whether you're looking for a roastmaster, a comedy magician, or a clean comedian to make sure it stays PG. 
Make it Virtual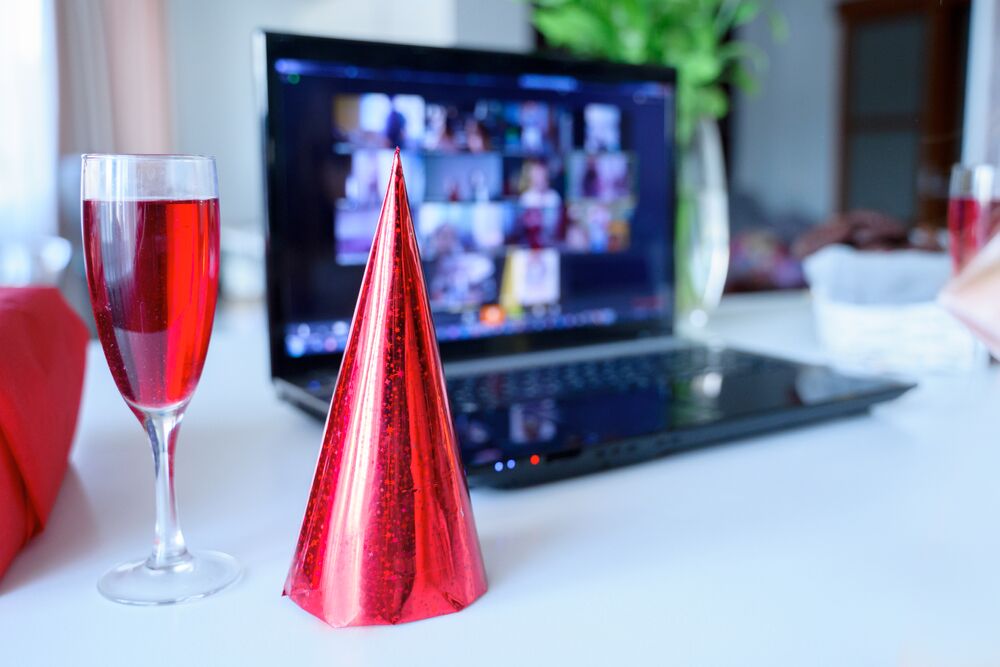 Photo: Ivi Lichi/Shutterstock.com
The easiest way to social distance this New Year's Eve is to host your New Year's Eve party virtually! You'd be surprised at how fun you can make staying at home and partying from your laptop. With virtual entertainment, a virtual dance party, a New Year Zoom background, and a viewing of Times Square's virtually enhanced countdown? You've got all you need to watch the ball drop at midnight on December 31st. Bonus: we've put together this step-by-step guide on  How to Host a New Year's Eve Zoom Party.
Require Guests to Get Tested 
If you're hosting more than your household for New Year's, ask your guests to get tested a couple of days before New Year's Eve. This should help ease everyone's COVID-19 anxiety, at least a little. Make sure to include this detail in your invitations!
Find more social distancing and virtual party inspiration on The Bash!
About Brittany Barber
Brittany Barber, lover of books, dogs, and romance, graduated from Bishop's University with a Communications and Theatre degree. After spending some time working abroad in the theatre world, she is now a freelance writer covering a range of lifestyle topics including wedding and event planning for The Bash, WeddingWire, 2life and Fluttr.