25 Barbie Theme Party Ideas for a Trendy and Pink Barbiecore Bash
Come on Barbie, Let's Go Party.
If you're excited about Margot Robbie and Ryan Gosling blessing the big screen in the live-action Barbie movie, join the club. The modern day Barbie and Ken and their fabulous adventures, have us planning a Barbie theme party for adults to get on board and ride the wave of excitement.
We already know what you're thinking; "isn't a Barbie theme party for little kids?" The answer is yes and no. While we all grew up playing with our favorite Mattel doll, Barbiecore is one of the latest fashion trends you're going to want to replicate. The recent term is a Barbie aesthetic that is all things hot pink, frilly, and sparkly—a barbie theme party for adults is perfect for a pool party, summer soiree, bachelorette party or birthday celebration. 
No matter what you're celebrating, guests will love bonding over their love for America's favorite doll that will combine childhood nostalgia with today's party trends and fashion. Taking inspiration from the World of Barbie, there are countless details to incorporate during your event and we're here to help.
Here's everything you need to throw a Barbie theme party:
Barbie Party Ideas for Entertainment
Hair and Makeup Artist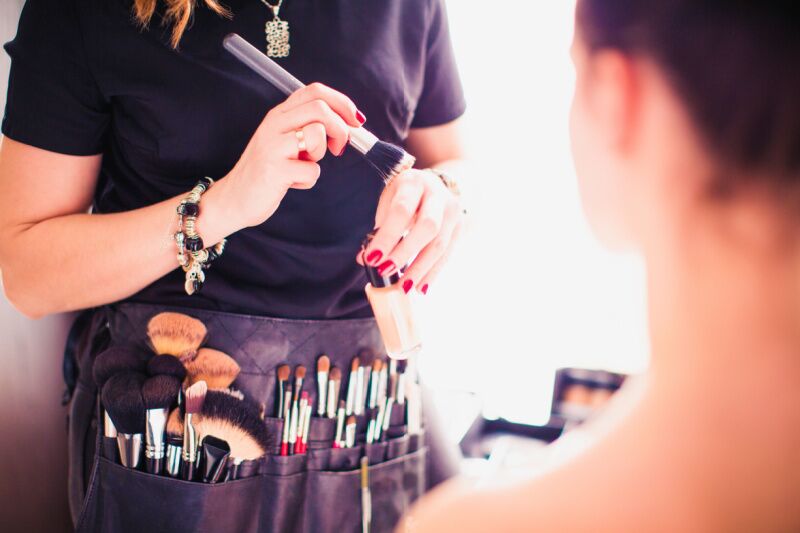 Photo: Myroslava Malovana/shutterstock.com
The iconic character is known for her gorgeous hair and makeup, so featuring makeovers by professionals at this party is the perfect way to get pampered. Hire hair and makeup artists in your area to get dolled up, literally!
Cotton Candy Food Cart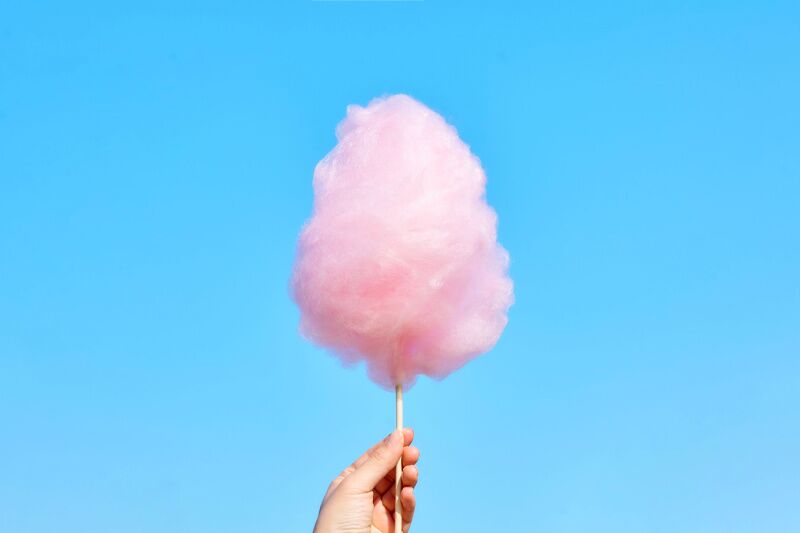 Photo: Choe Hyeonsu/shutterstock.com
A sweet, pink, and fluffy treat—can any dessert encapture the Barbie spirit more than cotton candy? If cotton candy isn't your favorite dessert, you can browse more food cart options available for additional sweet inspiration.
Photo Booth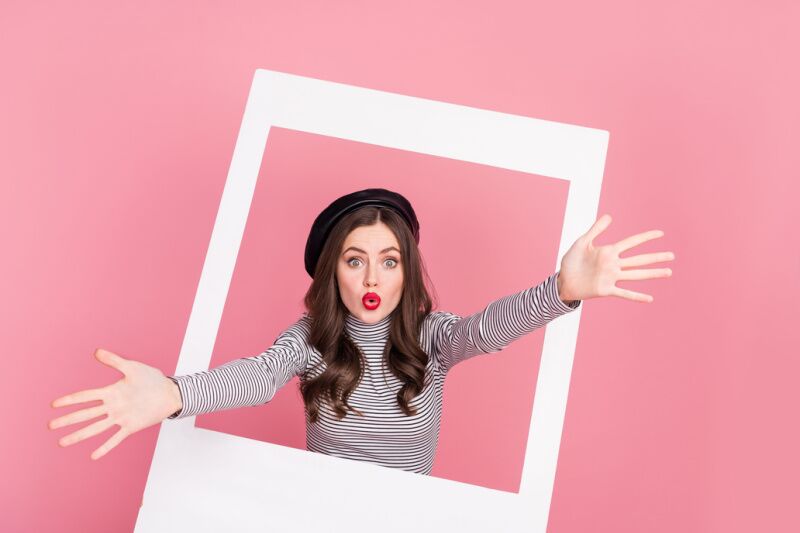 Photo: Roman Samborski/shutterstock.com
This pink party is going to be picture perfect! Consider booking a photo booth to capture the Barbie party complete with doll inspired props. Guests can try on different wigs, glasses, and other accessories to dress like their favorite version of a Barbie doll. 
Pink Car Rental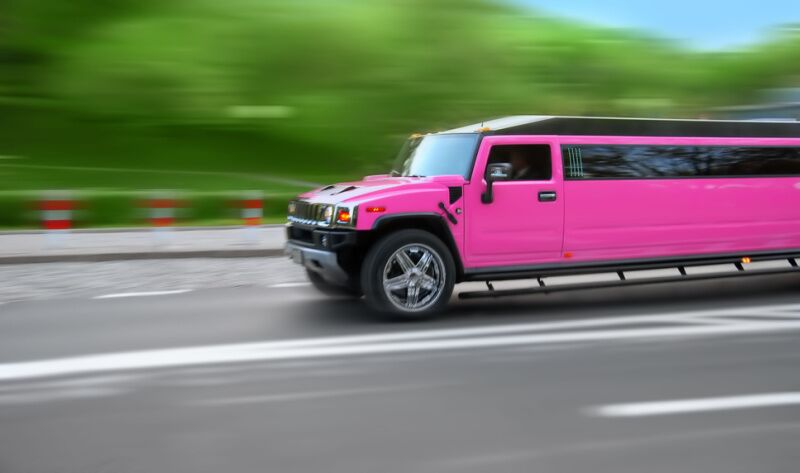 Photo: Darq/shutterstock.com
Barbie has driven an impressive collection of cars ranging from convertibles to golf carts (all pink, obviously). Whether you will be using the vehicle for transportation or party decor, you can find your favorite version of Barbie's dream car and book vintage cars, limos, and party buses to bring Barbieland to life!
Bartender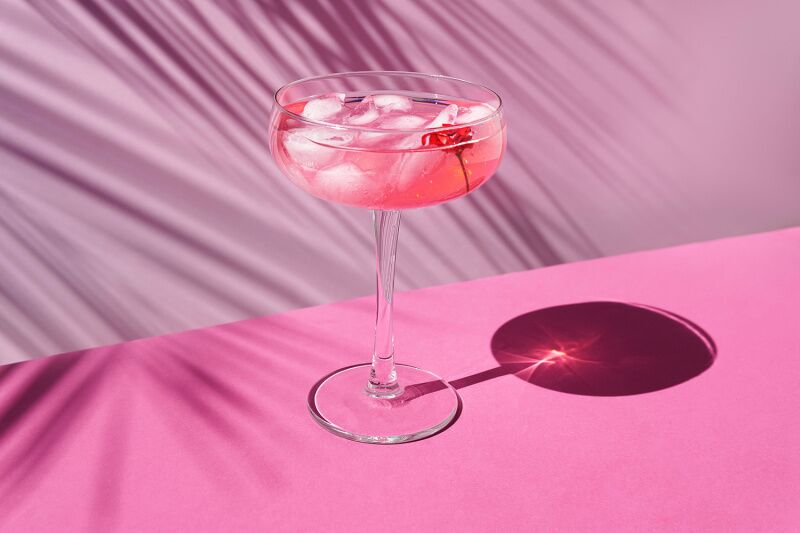 Photo: Svetlana_Borisova/shutterstock.com
This party theme needs a signature pink cocktail that Barbie would approve of. Hire a local bartender to mix up cosmopolitans, daiquiris, or serve a selection of rosé that will fit the Barbiecore aesthetic.
Barbie Inspired Party Venues
Your Home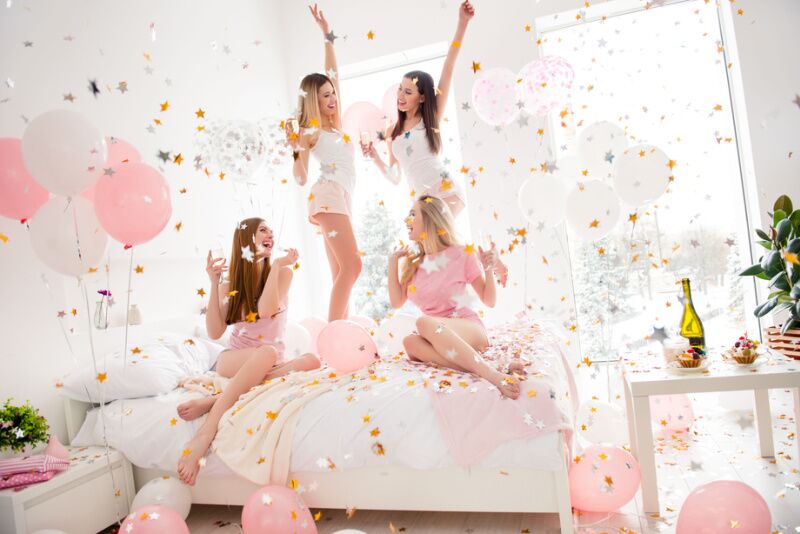 Photo: Roman Samborskyi/shutterstock.com
Pretend you're a guest at Barbie's dreamhouse by hosting your Barbie themed party at home. Ideal for a lowkey girls night or even a sleepover, you can never go wrong by transforming your house into a Barbie-inspired pink paradise.
Rooftop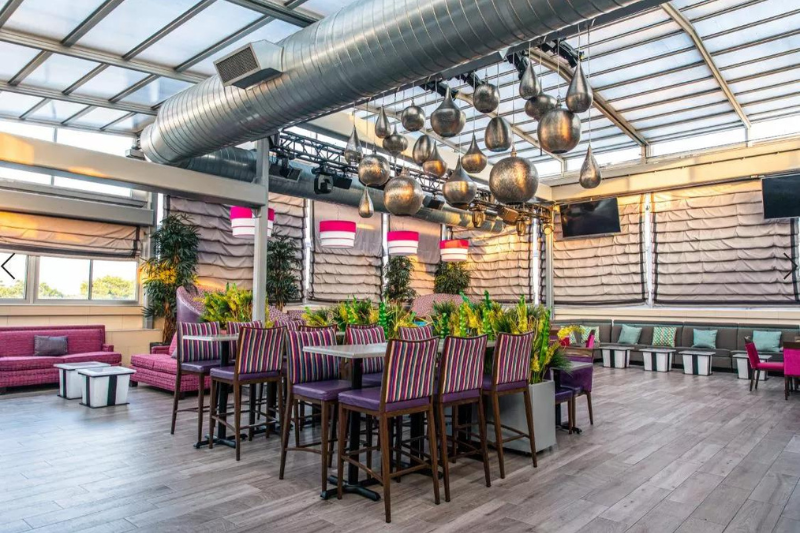 Photo: Vetro Restaurant and Lounge 
If there's one thing Barbie loves, it's an extravagant party. A rooftop allows a sleek and chic atmosphere with breathtaking views of the city for guests to mingle and enjoy themselves. Nothing beats the ambience of a rooftop, it's Barbie approved!
Pool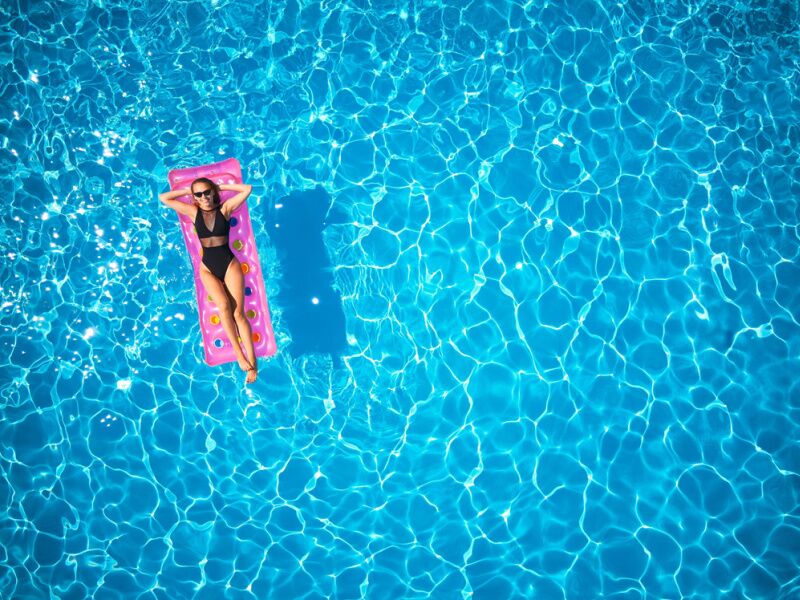 Photo: Artie Medvedev/shutterstock.com
Barbie spent her summers in her Glam Pool complete with a slide and lounge chairs, so it only makes sense to host this party poolside. Spend the day bathing in the sun, taking a dip in the water, and relaxing with friends.  
Pro Tip: For a bachelorette, we love these matching pink bathing suits from Etsy!
Barbie Themed Party Decorations
Custom Sign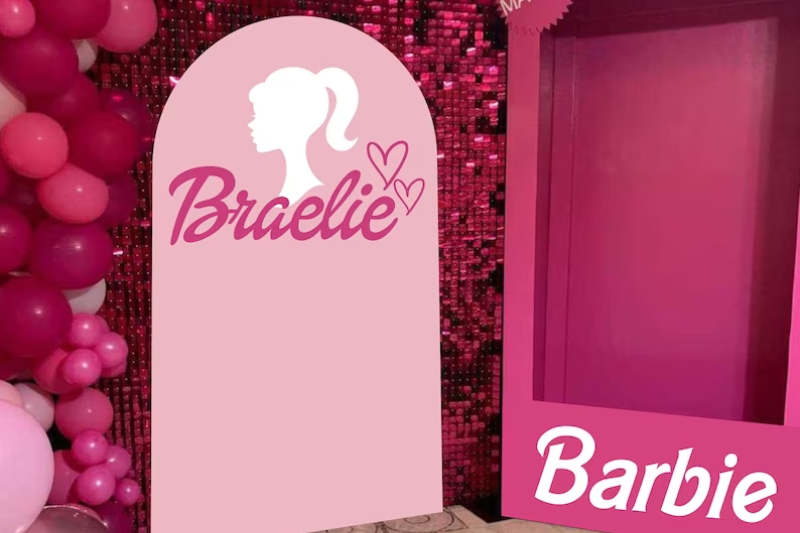 If hosting a milestone birthday party, this Barbie sign from Etsy adds a custom touch to a special day. Personalize the display with the guest of honor's picture, name, and new age for a perfect party accessory.
Pink Drink Glasses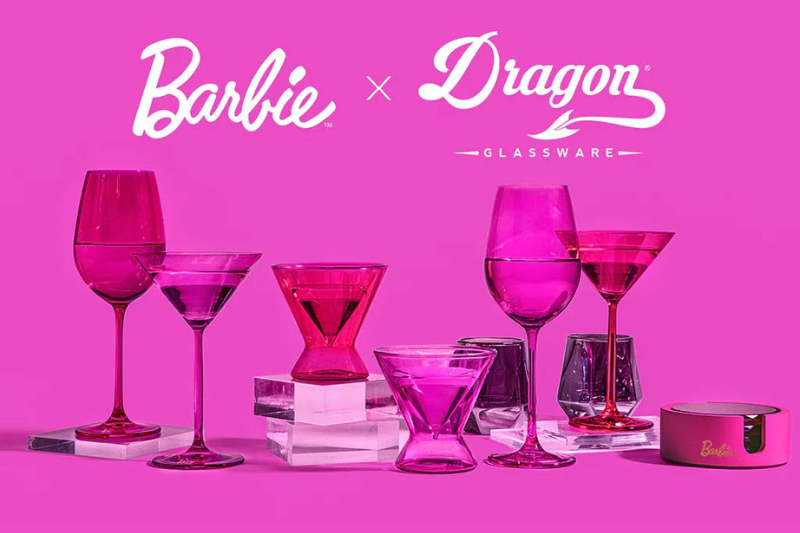 If there is one thing a Barbie themed party needs, it's pink everything. Dragon Glassware has a recent collaboration with Barbie that features different shades and patterns of pink champagne glasses, wine glasses, and even coasters. Sip your delicious Barbie themed cocktails out of these gorgeous glasses available on Amazon.
Pink Balloon Arch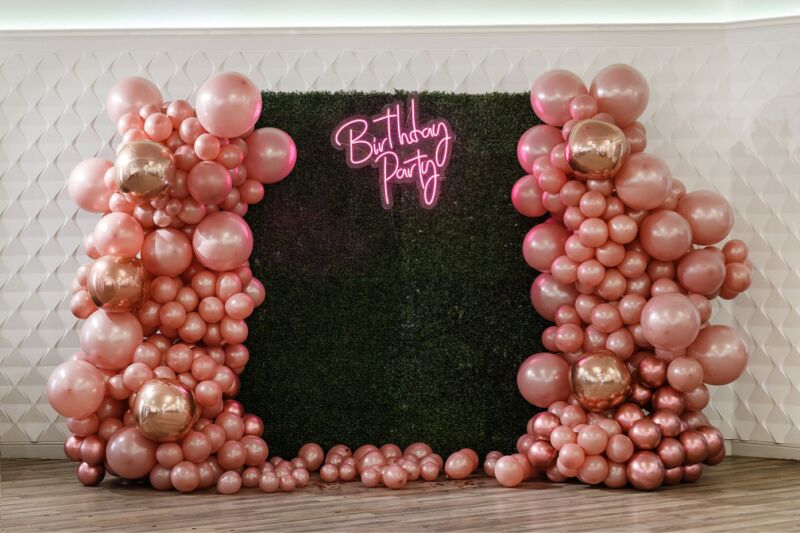 Photo: Anastasia Shkilnyk/shutterstock.com
Who doesn't love a balloon arch? This kit on Amazon includes Barbie party supplies with different shades of pink balloons to construct your own DIY garland. All you have to do is inflate the balloons and string them together—it's that easy!
Barbie Themed Party Food and Drinks
Pink Pasta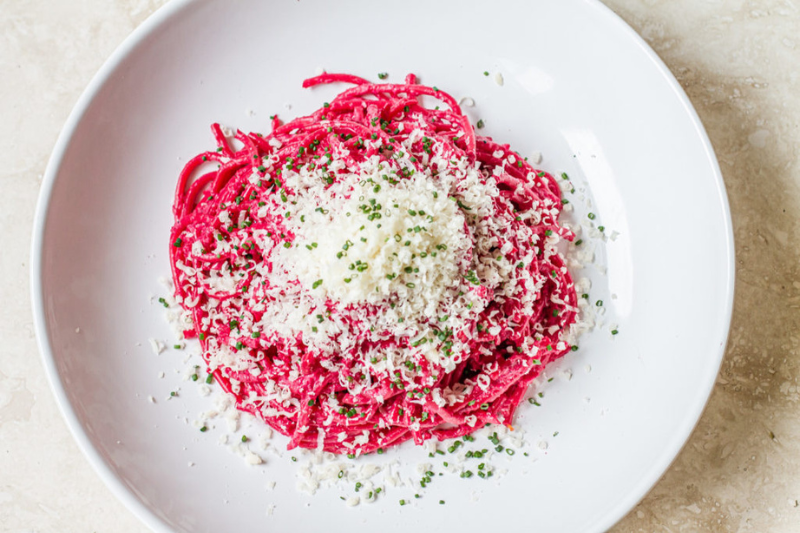 Planning food for a Barbie themed party is simple: keep it pink! This delicious pasta recipe is made with beets to create a gorgeous shade of pink that Barbie would absolutely love. Serve this for dinner during your get-together to impress guests with your Chef Barbie skills. Visit Meiko and the Dish for the full recipe.
Pro Tip: If you haven't mastered your way around the kitchen yet, book a caterer to create delicious plates and serve guests. Work with them to see what pink treats they have in their recipe selection.
Watermelon and Feta Appetizer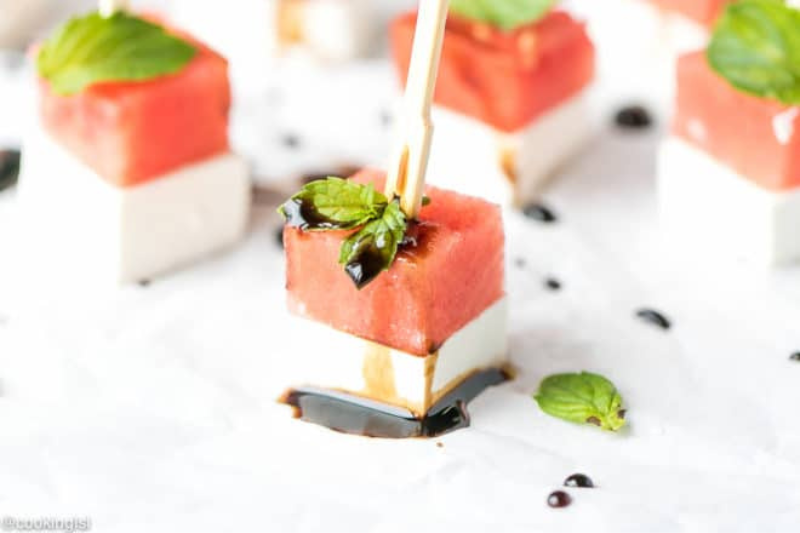 When it comes to planning appetizers for a party, the more simple, the better. Using only four ingredients, Cooking LSL created these adorable watermelon and feta bites to snack on during the beginning of a get together. Not only are they refreshing, but have a touch of pink!
Barbie Charcuterie Board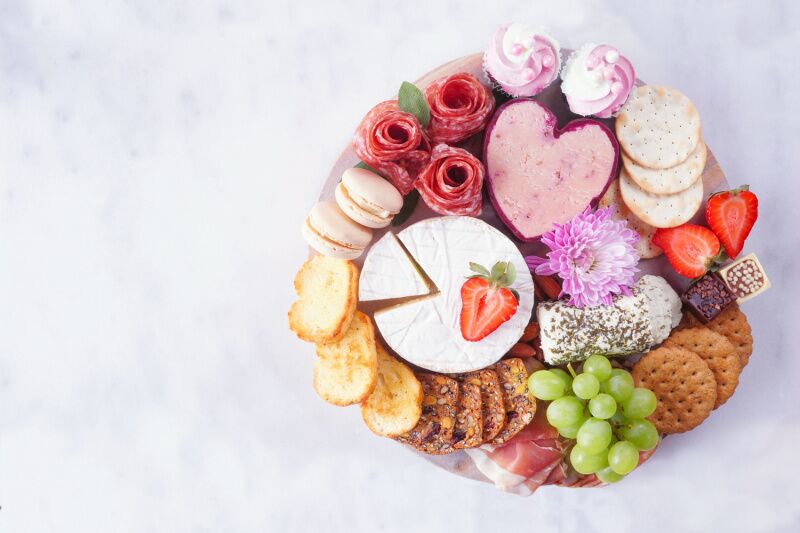 Photo: JeniFoto/shutterstock.com
Level up the traditional charcuterie board for a Barbie-approved appetizer. Make gorgeous salami roses, include wine soaked cheese, and edible flowers for garnish. You can also add pink fruit like raspberries and dragon fruit for another perfect touch of pink.
Moscato Strawberries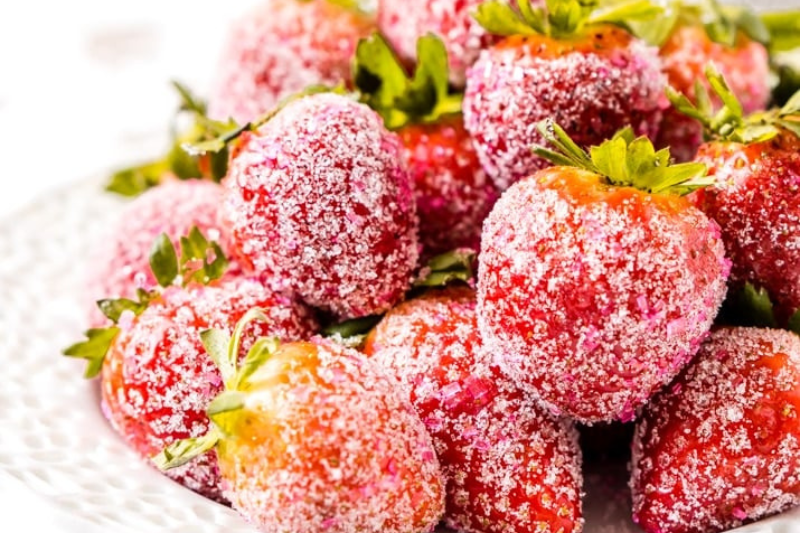 If we had to guess, we think Barbie would've loved these moscato strawberries for a quick dessert. Using only strawberries, Moscato, and sugar, Sugar and Soul whips up this deliciously sweet treat that is ideal for a pink party.
Pink Macarons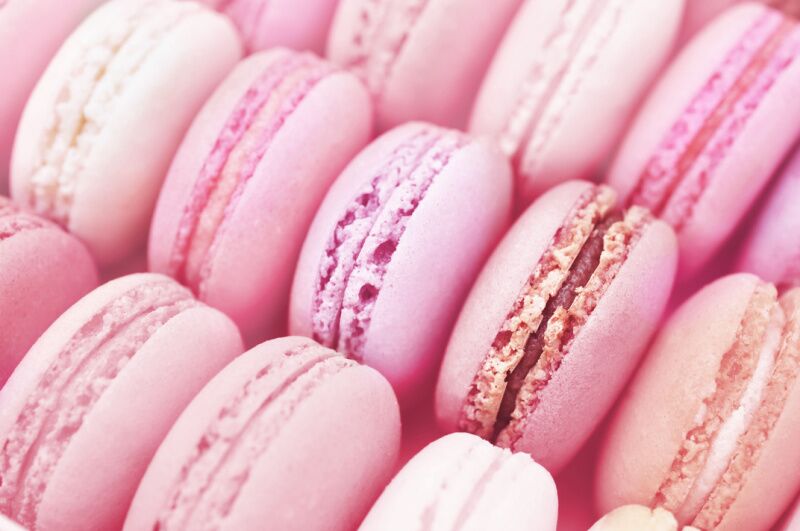 Photo: Ulada/shutterstock.com
Macarons are a delightful addition to a Barbie themed party because they come in every color of the rainbow, including pink! Their sophisticated look and sweet taste perfectly complement the Barbie theme. Arrange in a tower, on a pink platter, or individual pink boxes for guests to take as a party favor.
Strawberry Milkshakes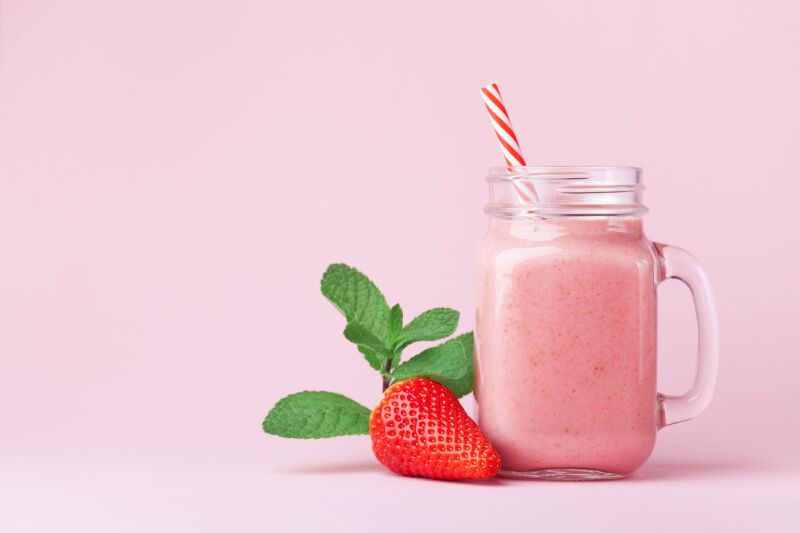 Photo: Julia Sudnitskaya/shutterstock.com
Strawberry milkshakes are sweet, creamy, and beautifully pink classic drinks. Easily blend up this delicious beverage for guests to customize with chocolate, coconut, and other ingredients Barbie might like.
For an adult version, feel free to add your favorite alcohol or liquor.
Frosé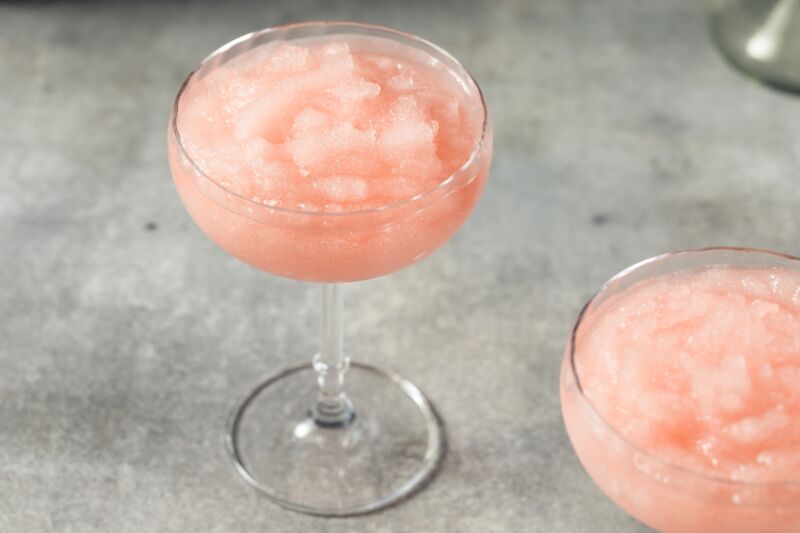 Photo: Brent Hofacker/shutterstock.com
Frosé is one of the best party cocktails because it's incredibly easy to make. Blend together your favorite rosé with ice for a refreshing wine slushie everyone is sure to enjoy. Although rosé fits the color scheme perfectly, you can customize these drinks to the wine preferences of your guests and add frozen fruit and/or vodka to the mix.
Malibu Barbie Pink Cocktail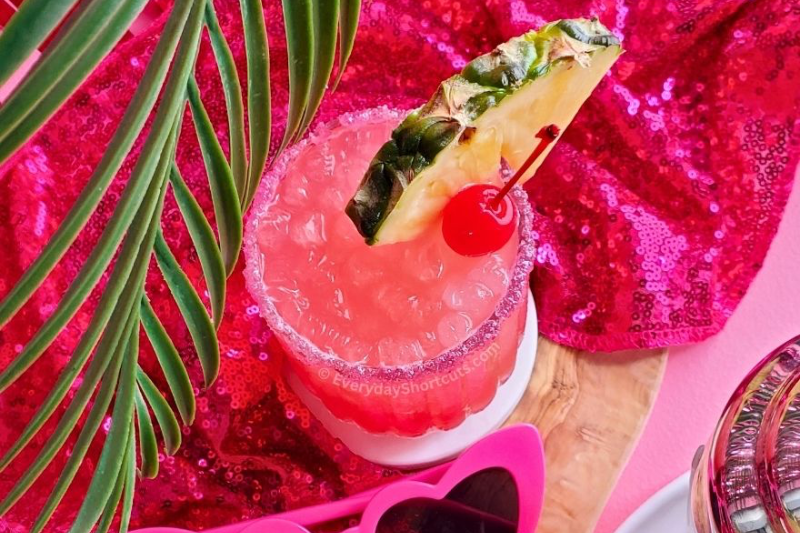 Pink cocktails are mandatory, especially this Malibu Barbie cocktail by Everyday Shortcuts.  Combine Malibu rum, cranberry, orange, and pineapple juices and shake with ice. Pour into a fresh glass with a pink sugar rim, pineapple wedge, and cherry for the ultimate Barbie party drink.
Barbie Themed Party Activities & Outfits
Dance Party
The Barbie Movie trailer shows an epic dance party with all the Barbies and planned choreography, so you're going to want to get creative for this giant blowout party. Book a DJ to play songs from the movie's soundtrack including "Stayin' Alive," "9 to 5," and Niki Minaj's version of "Barbie World."
Rollerblading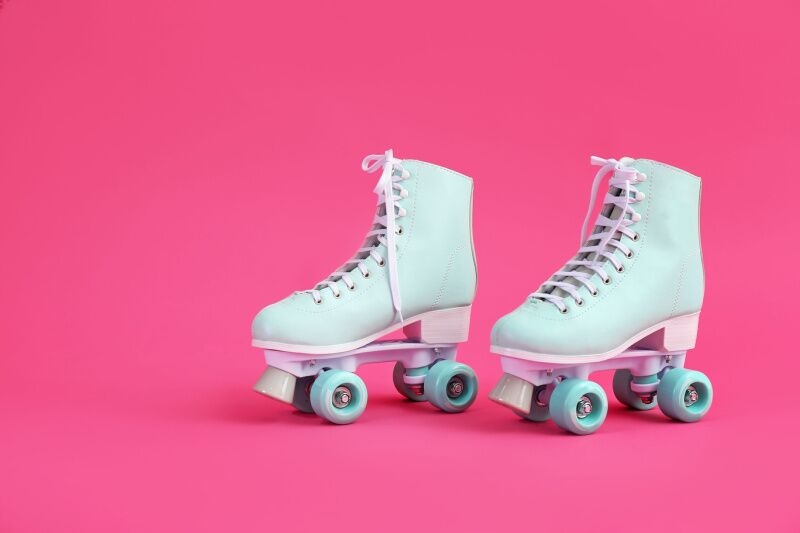 Photo: Pixel-Shot/shutterstock.com
Put on your brightest and boldest athletic attire to rollerblade—Barbie and Ken style! Set up a course on your sidewalk or driveway with details inspired by the movie. Use mini pink cars, surfboards, and maybe even high heels as obstacles for people to maneuver around. Invite guests to bring their rollerblades, helmets, and other gear for this Barbie approved activity.
Disco Cowgirl Aesthetic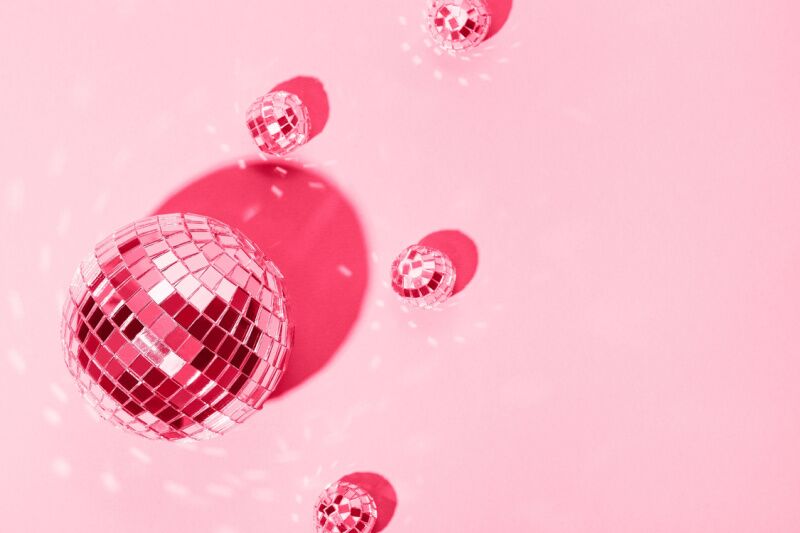 Photo: Purrfect_photo/shutterstock.com
One of our favorite looks from the movie is Barbie and Ken in their western attire, who doesn't love a sparkly cowboy hat? If you want to channel this Barbie aesthetic for the Barbie theme party, you can't go wrong with a disco cowgirl theme featuring all things pink. We're thinking of disco ball tumblers, a DIY cowboy hat decorating station, and of course a western band to play country tunes.
Pink Outfits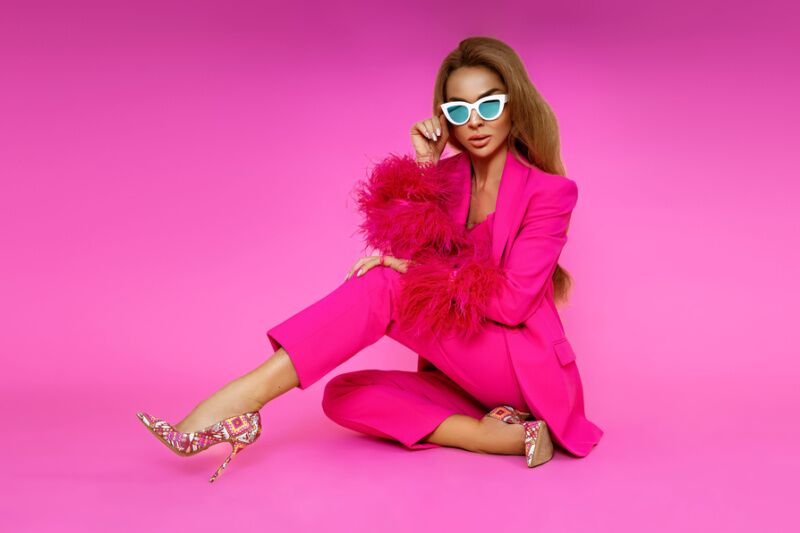 Photo: MarcinK3333/shutterstock.com
Dressing up for a Barbie party theme is simple, put on all of your pink clothes! Accessorize your look with pink glasses, hair bows, and jewelry to recreate a Barbie doll look. Don't forget shoes!  
Barbie has an impressive shoe collection you're going to want to take inspiration from. Check out these glitter block heels from Amazon that will beautifully compliment any outfit.
Career Barbie Dress Up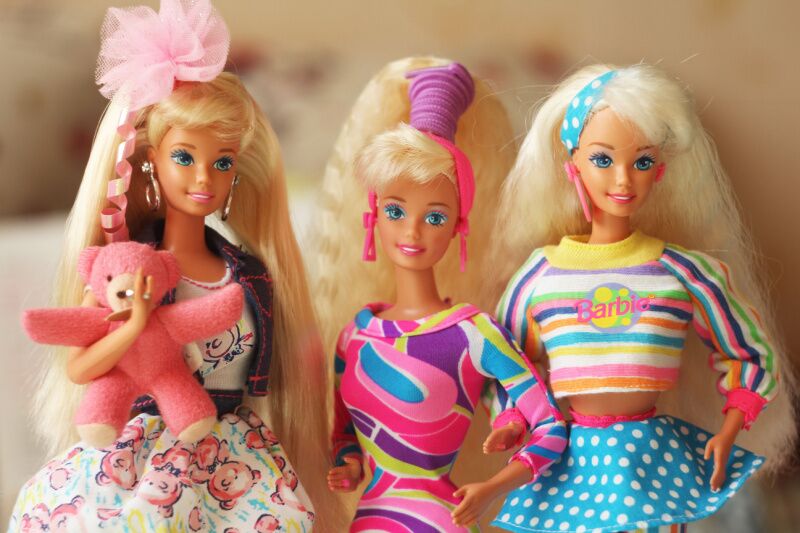 Photo: DinosArt/shutterstock.com
If you want to skip the pink ensemble, Barbie's countless number of career paths allow the perfect opportunity to play a game of dress up during your themed celebration. Choose from doctor Barbie, race car driver Barbie, flight attendant Barbie, and more to create a real-life Barbie world. Visit Amazon for more Barbie costume ideas.
Karaoke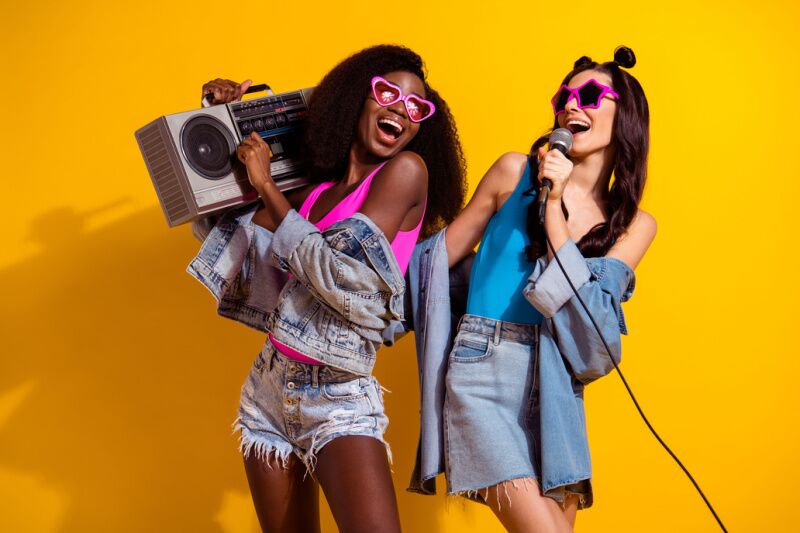 Photo: Roman Samborskyi/shutterstock.com
Channel your inner Rockstar Barbie and have "Barbie Girl" by Aqua in the queue for karaoke. If you're looking for a different song selection, we suggest a rendition of "Material Girl" by Madonna or "Fabulous" by the High School Musical Cast to match the Barbie theme. 
Book a karaoke DJ to help ensure your karaoke experience runs as smoothly as possible. 
Find more party theme ideas here on The Bash.