13 Virtual Holiday Party Ideas For Your Office Celebration
'Tis the season to *virtually* celebrate with your team.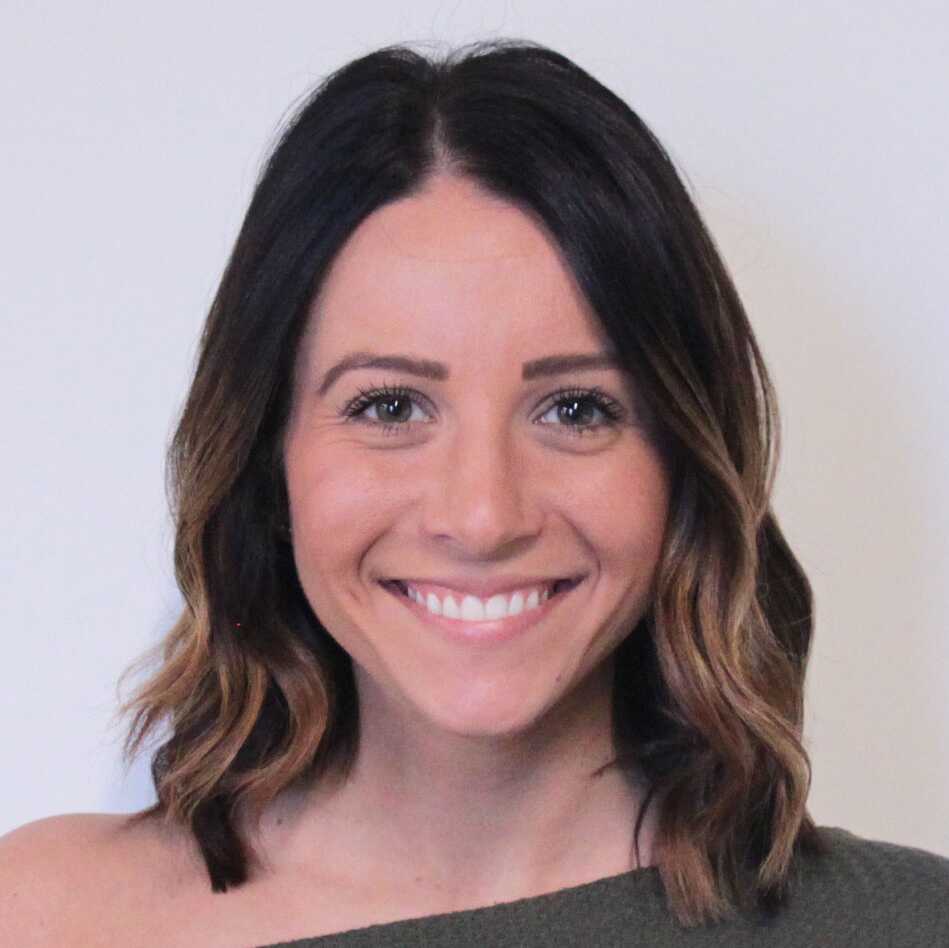 It's the most wonderful time of the year. Who doesn't look forward to the excitement and holiday traditions of your end of the year office celebration with your team. While this year will definitely be different, there are plenty of ways to celebrate together with some festive virtual holiday party ideas. 
Whether you're using Zoom or Google Meet, you can have a fun office celebration that your team will talk about for years to come when you incorporate some of these virtual party ideas. And, luckily, Zoom has extended its time limit meaning you can encourage employee engagement for longer than 40 minutes.
Here are 13 fun virtual holiday party ideas for this year's office celebration with your team.

Photo: Zoltan Tarlacz/Shutterstock.com
Wear Ugly Sweaters
If you normally get all dolled up for the office holiday party, this year you can switch it up and combine your typical ugly Christmas sweater day with this year's virtual celebration. Encourage employees to don their craziest sweaters and have a contest for the 'ugliest'. While working from home, we know comfort is key and ugly sweaters allow for us to continue this daily routine while celebrating.

Photo: Kiselev Andrey Valerevich/Shutterstock.com
Stream Holiday Music
Avoid awkward silences and get into the holiday spirit with a curated playlist. On Zoom, you can stream holiday music as the host. Be sure to include a variety of holiday music for Christmas, Hanukkah, and Kwanza. Before you know it, your holiday music playlist will have hundreds of songs including traditional classic holiday songs and current pop favorites.
Pro Tip: Here are 44 songs to add to your holiday party playlist.

Photo: insta_photos/Shutterstock.com
Book a Santa Visit
It wouldn't be a holiday party without a visit from Santa. Luckily this holiday season, there are Santas everywhere offering virtual visits for all types of events. A holiday office celebration will not be complete without a visit from jolly old Saint Nick. Schedule a quick 10-15 minute visit from Santa and cue the nostalgia.
Pro Tip: You can easily book a virtual Santa on The Bash now. 

Photo: Pixel-Shot/Shutterstock.com
Plan a Virtual Gift Exchange
Our favorite holiday party idea is a gift exchange. This year, you can still plan for a virtual gift exchange. Whether it's a white elephant or yankee swap, coordinating this gift exchange will be just as easy virtually as it is in-person. And, you can guarantee your employees will appreciate it even more than usual. 
Pro Tip: Don't forget to set a spending limit and get ready to see the excitement on your co-workers' faces as they unwrap their virtual gifts.

Use Zoom Backgrounds
Transform your holiday party with a seasonal Zoom background. Whether you're looking for a holiday background or a Christmas Zoom background, there are tons of free downloadable backgrounds available. Your virtual office will feel as festive as ever with every employee using a unique Zoom background.

Photo: Sea Wave/Shutterstock.com
Cheers with a Festive Cocktail
Virtual happy hours have probably become somewhat of a routine with your office. For this virtual holiday party, prepare a seasonal cocktail in advance. Don't forget to offer a mocktail option. Share ingredients and directions prior to your office holiday party and make sure you have an official cheers to a successful year together.
Pro Tip: Here are 26 festive cocktail recipes to help you find the perfect holiday drink.

Photo: Maria Dryfhout/Shutterstock.com
Get Virtual Caricatures
It's hard to find unique virtual party activities. This year, you can hire a virtual caricaturist to draw digital caricatures at the holiday party. Not only is it interesting and exciting to watch the caricatures being done, but these can act as a holiday party favor too! If you have employees missing the virtual holiday party, be sure to submit their photo in advance and share with them after the event.

Photo: ComicSans/Shutterstock.com
Host Holiday Trivia
Virtual holiday party games are key to this type of office celebration. Whether it's music, movies, or general topics, hosting a holiday themed trivia will be fun for all employees. If you're looking to have more of the team involved, have each department host a round and prepare the questions and answers. 

Photo: New Africa/Shutterstock.com
Prepare a Cookie Swap
Obviously you can't actually host a cookie swap, but this year you can swap your favorite holiday cookie recipes! Have your employees add their favorite cookie recipes to a Google slides document. Everyone will be able to collaborate and share their favorite recipes. Have employees include directions, pictures, and ingredient lists as well as a memory as to why this recipe is their favorite. 
Photo:

By 

Parilov/Shutterstock.com
Book a Comedy Show
What's better than laughing together! Comedians all over the country are providing virtual comedy shows for corporate events. Hire a professional comedian to provide a custom virtual comedy show for your team. This type of entertainment will be appreciated by all—just make sure to have the comedian keep it clean.

Photo: 
Macrovector/Shutterstock.com
Host a Virtual Dance Party
Do you typically have a band or DJ at your office holiday party? If your team loves to dance the night away, you're in luck. Even though you won't be dancing together in-person, you can still have a virtual dance party. Grab your cocktails (or mocktails), your dancing shoes, and get ready to dance the virtual night away.

Photo: IgorAleks/Shutterstock.com
Have a Christmas Tree Contest
Have your employees submit photos of their decorated trees! Combine pictures and use an easy Google form to have everyone vote on their favorite. Have prizes ready in advance (Amazon gift cards anyone?) and choose winners for the top 3 Christmas trees. 

Photo: Girts Ragelis/Shutterstock.com
Share Past Memories
Before the office party winds down, it can be fun to reminisce about office parties of the past and look forward to next year's celebration. Have employees go around and share some of their favorite memories from past office celebrations. You'll be surprised to hear the little things that matter, and some things you may have forgotten. It's these special moments that really bring a team together!
We hope these virtual party ideas help you get in the virtual holiday spirit this year. With this year's office celebration, it's important to connect with remote employees and team members, and celebrate the holidays together.
Find more virtual party ideas and bookable vendors on The Bash.