How to Throw a Virtual Birthday Party
Wondering how to throw a virtual birthday party for the adults in your life? Check out these tips.
Brittany Barber
Contributor
Don't let the idea of a virtual birthday party bum you out! Maybe we can't go out this year, but that does not mean we won't be celebrating. Sure, it might take a little more creativity to get the party started — but rest assured, we've got a few tricks up our sleeves to make sure whoever's existence you're celebrating has a great time at their socially distanced virtual birthday party. 
From throwing a virtual dance party to hiring hilarious entertainment (like a virtual caricaturist or comedian) — we've put together a step-by-step guide to help you throw a virtual birthday party (for grown-ups) that's actually fun. 
Bonus: This is our adult virtual birthday party guide — but if you're planning for a child, check out our virtual birthday party guide for kids! 
READ MORE: 
Here's how to throw a virtual birthday party for the adults in your life: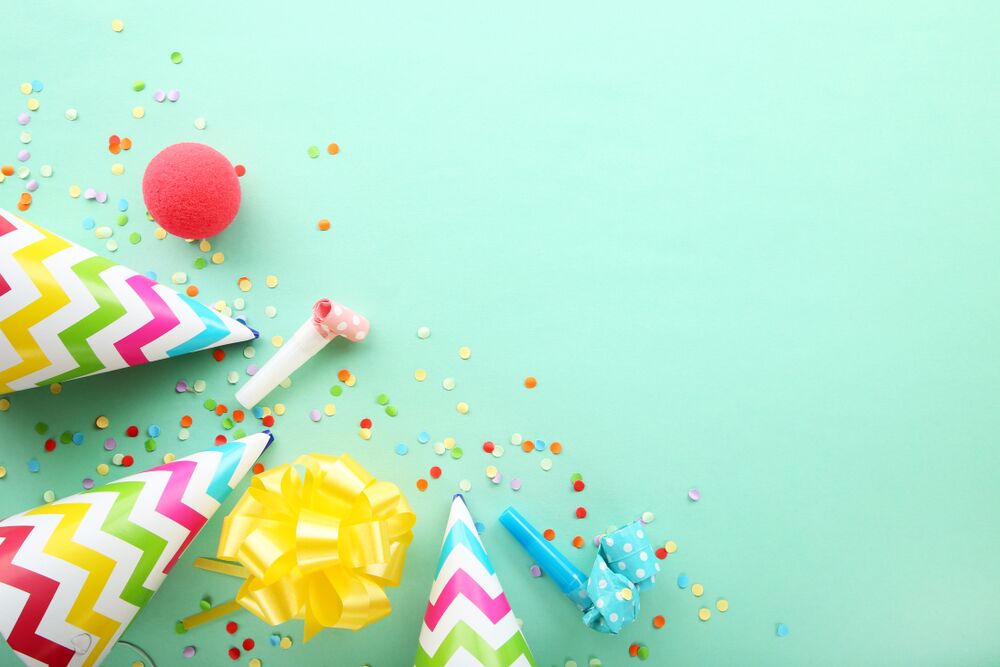 Photo: 5 Second Studio/Shutterstock.com
Pick a Platform
Whether you use Zoom, Google Hangouts, or Skype — pick a platform you enjoy and use it for the virtual birthday party. If, somehow, you're new to this, here's the lowdown on the best video chat apps to use for groups.
Pro Tip: If Zoom is your go-to virtual party platform, make sure you use a Pro account. Why? Because without it, you're limited to 40-minute sessions, and you probably don't want to have to deal with making sure everyone rejoins time and time again. At this point in the pandemic, one of your pals should have a Pro account — so ask around before you sign yourself up. 
Send Invitations
An old fashioned paper invitation? A cute e-card? A hilarious virtual singing telegram? However you decide to send your virtual birthday party invitations, we recommend including a start and finish time, as well as a schedule.
Let's face it — video calls can drag on, or feel a bit messy if there's a lack of structure. Knowing when to hop on, and what to expect, helps you and your guests prepare properly. Doing so will also let people know when to pop in for a quick hello, or when you're going to be in the middle of a game of online charades. 
Decide if You Want a Theme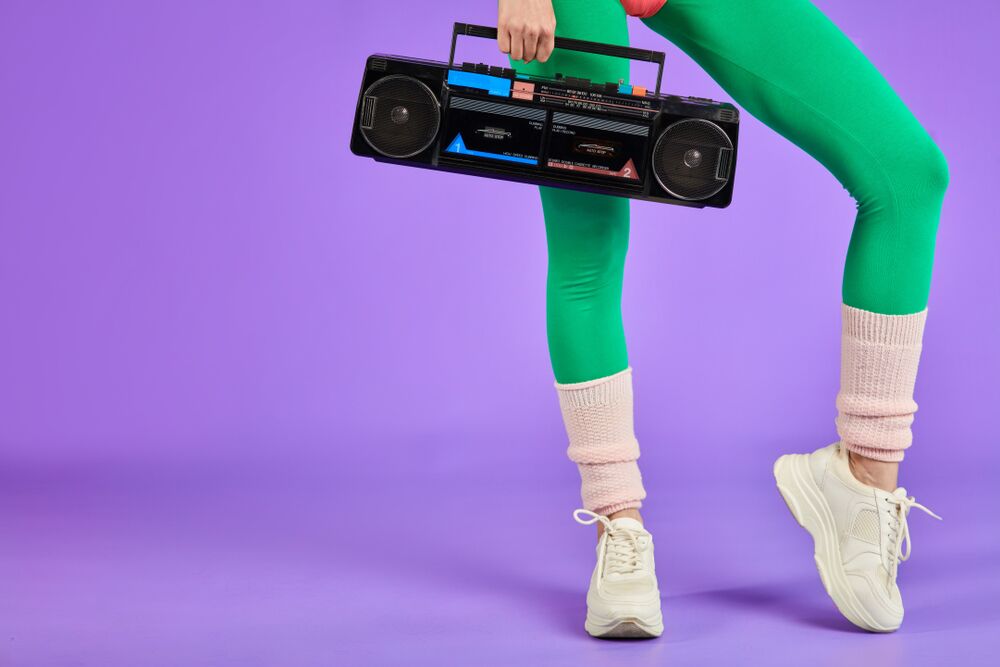 Photo: UfaBizPhoto/Shutterstock.com
Of course, not every birthday party needs a theme — but it could be super fun to do one. I mean, if you think your friends and family would be into it, why not? From choosing a decade or a genre, the options are pretty much endless. Our favorite examples are:
80's Night 
Get your brightest, tightest, neon leggings on, hairspray the heck out of your hair, and dance together to a playlist featuring Madonna and Michael Jackson.
2000's Throwback 
The Canadian tuxedo? Plastic chokers? Nintendo 64? Bust out the most extra 2000s garb you own and play "Hollaback Girl" at least twice.  
Circus
Bust out the sparkly makeup and brightly colored clothes with a circus-themed virtual birthday. Enjoy a viewing of Cirque de Soleil, showcase your hula-hoop skills, and even hire a professional magician to make an appearance on the call. 
Red Carpet
Who's your favorite celebrity? Take your pick, and use them as inspiration for a Hollywood glam look. Play a game of Movie Trivia, or try to guess who you all dressed up as.
Bonus: For even more party theme ideas, click here!  
Catch Up
Before delving into the birthday festivities, make sure you give everyone a chance to catch up with the birthday guest of honor. Go around in a circle and let everyone give a little life update — and maybe throw in a compliment or funny memory for the celebrant! 
Decorate Your Space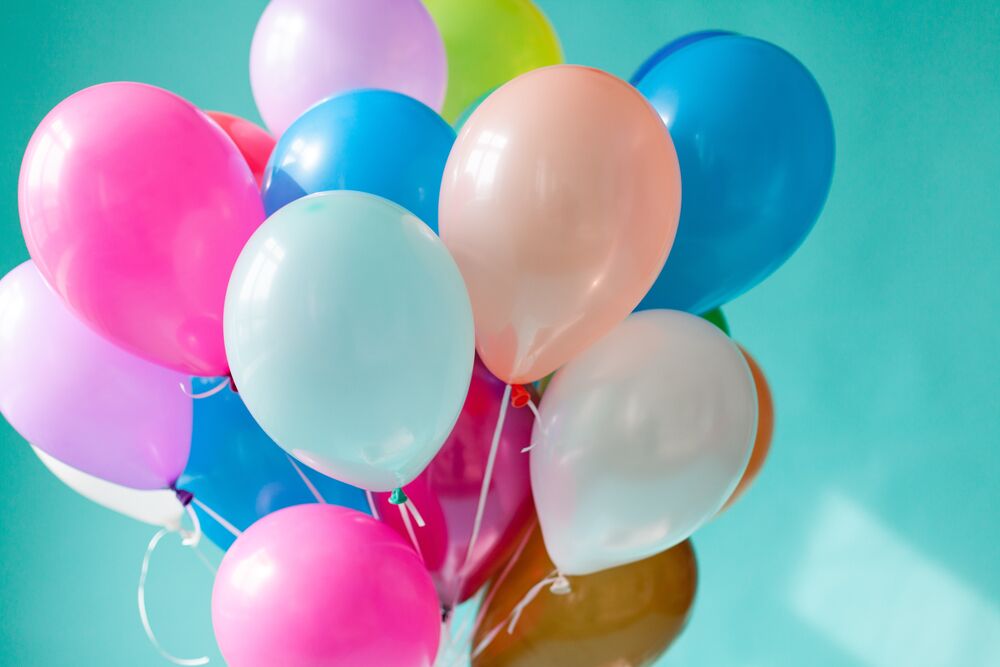 Photo: Ann Ismagilova/Shutterstock.com
The best part about a virtual party? You only have to decorate the area that can be seen on your computer's camera! That means balloons, streamers, and if you're using Zoom — a birthday Zoom background too. Check them out! 
Get Dressed Up
Even if you don't decide on a theme, y'all can still get dressed up! Get out of those sweatpants, take down the messy bun, and step away from the cozy slippers. Well, maybe the slippers can stay — but at least attempt to make an effort. Despite being virtual, it is a party after all!
Birthday Happy Hour
What's a virtual birthday party without a few cocktails? If you and your friends aren't really into booze, then I commend your lush livers. But if you're like the rest of us? Get after those Quarantinis! A fun way to share cocktails virtually is by making sure everyone's drinking the same thing. Include a delicious cocktail recipe (or mocktail, if there are any non-drinkers), and shake 'em up together during the call. You could even hire a professional bartender to host a virtual mixology class for everyone to follow along with! You might learn a thing or two. 
Order In
Maybe you can't dine in at your favorite restaurant — but that doesn't mean you can't order take-out. Take advantage of this virtual occasion to support a local restaurant or caterer, and enjoy a delicious meal together, apart! 
Don't Forget the Cake!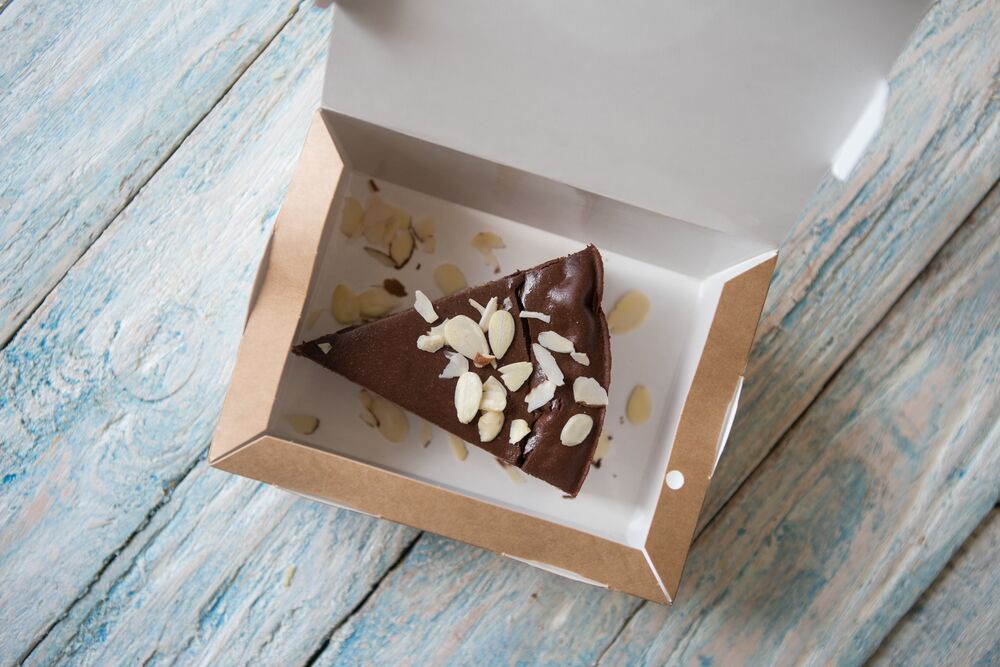 Photo: Anastasia Kasimova/Shutterstock.com
If you want to really brighten up someone's birthday, have a surprise birthday cake sent over during the call. Order ahead of time from your favorite bakery or sweets shop, and have it delivered in time for the virtual party! 
Sing Happy Birthday 
Oh — and make sure you remember to sing happy birthday when the cake arrives! You could even surprise whoever's birthday it is with a virtual guest appearance from an opera singer — who will undoubtedly steal the show while singing happy birthday better than anyone you probably know. 
Send Gifts
If your circle of friends typically gives gifts for birthdays and holidays, why not order something you think they'd like online, and get it delivered straight to their door? You could even group up and gift something from all of you, especially if there's something special you know the guest of honor has had their eye on.
No idea what they'd want? You can always team up and get them an e-gift card. They're super easy to buy, and it doesn't require any delivery aside from a simple email. We checked out a few stores with easy to buy e-cards, and our favorites were Saje (for your friend who loves self-care and wellness), Etsy (for the one who loves all things made locally), and Free People (for the one who cares about how cute they look lounging at home). Check! Them! Out!
Plan a Virtual Activity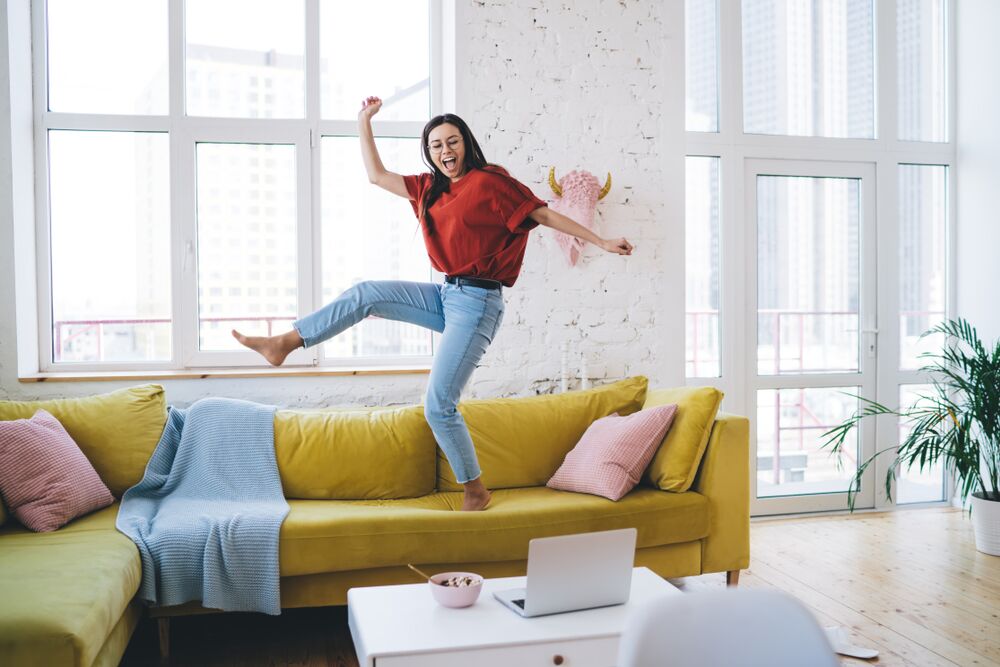 Photo: GaudiLab/Shutterstock.com
Every virtual birthday needs a planned activity. Truly. It is a must. If you're looking for ideas, we recommend: 
Slideshow
Reminisce on the times you could hang IRL with a cute slideshow — featuring childhood photos (and embarrassing photos) of the birthday kween. 
Participate in a Workshop 
What does the guest of honor love to do? Pick something fun you can all learn together on the birthday call and participate in an online workshop. Macrame? A Bobb Ross paint along? How to make a sourdough starter? Go for it. 
Play an Online Game
Did someone say game night? If your friends and family members are avid game players, then it's a no-brainer to play the celebrant's favorite game. If they don't have one, and y'all haven't played games like Among Us, Avalon, or tried any of the Jackbox Party Packs — the virtual birthday bash might be a great time to try one out! 
Have a Virtual Dance Party
We know, it's not the same. But if the thing you miss the most about celebrating birthdays is going out to dance with friends, then a virtual dance party is the next best thing. 
Never participated in a virtual dance party? Well lucky for you, we have a whole article on how you should go about planning an awesome one. So go ahead and check out our virtual dance party guide!
Movie Night
Create a movie poll on Instagram, FB Messenger, or however you communicate — and vote on a movie you can all watch together. Comedy thrillers or funny horror movies tend to do the best in a group setting — especially if drinking will be involved. Netflix Party is a great way to watch together virtually without worrying about being in sync! 
Virtual Tour
If you're looking to amp up the art and culture at this virtual birthday party, head over to Google's Art and Culture page and choose a virtual tour to explore. MoMA? The Taj Mahal? London's National Gallery? Take your pick and explore together, virtually!
Bonus: Looking for more ideas? Check out these 35 virtual party ideas. 
Choose Virtual Entertainment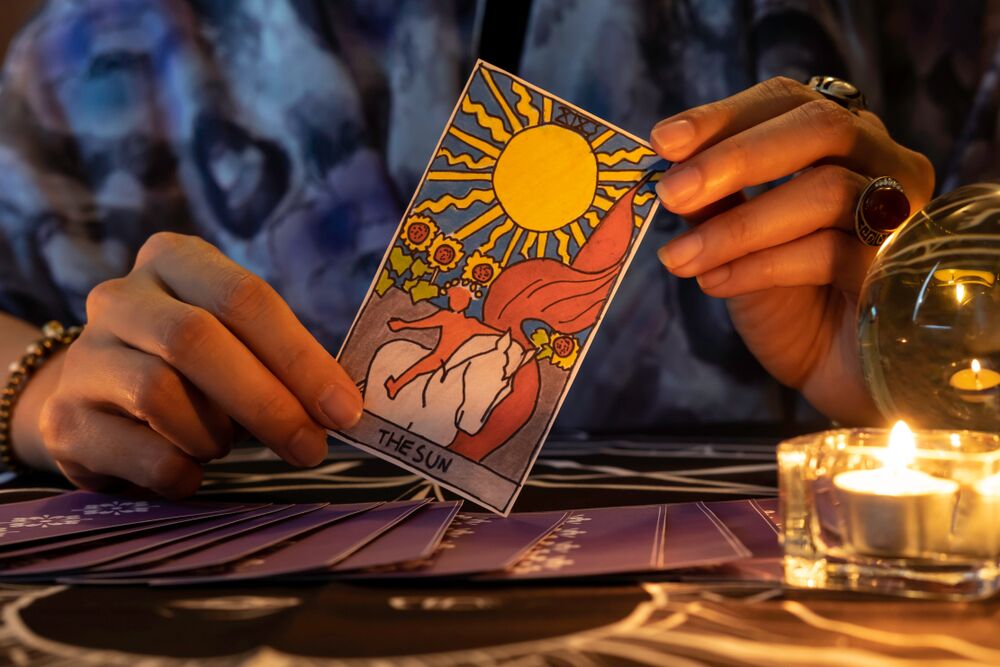 Photo: Vimolsiri.s/Shutterstock.com
What's a great way to have a memorable virtual party? Throw some unique entertainment into the mix! Have you ever been to a virtual birthday party with a virtual fortune teller? Or a virtual caricaturist? Take your party to the next level with one (or some!) of these awesome virtual vendors: 
Virtual Murder Mystery Entertainment
Solve a mystery online together with a virtual murder mystery game. Heck, you could even plan the entire birthday party event around it! Check out our guide on how to throw a murder mystery party for advice. (It's not just for Halloween!)
Virtual Caricaturist
Hire a caricaturist to sit in on the birthday video call — and get portraits drawn for your virtual party guests! The artist can email the fun pictures at the end of the party, giving each guest a fun party favor to end the call with.
Virtual Interactive Game Show
Participate in a unique, interactive game show experience with one of our awesome vendors! Click the link for more information on what it entails. 
Hire A Virtual Impersonator
Any Elvis fans out there? Or perhaps, an Austin Powers fan? How about Marilyn Monroe? Hiring a virtual impersonator could be the hilarious element you need to up the ante at your virtual birthday party!
Virtual Comedian
Break the ice with a few laughs at your virtual birthday party with a virtual guest appearance from a comedian! Whether you're looking for a clean comedian, or something on the raunchier side, like a roastmaster — you're pretty much guaranteed a good time. 
Virtual Psychic
Dip your toes into the future with virtual party entertainment psychics! Intrigue your virtual birthday party guests with a virtual mentalist, fortune teller, a psychic, or a professional tarot card reading.
Well, that's that folks! Happy birthday to all the virtual party people out there.
Find more birthday celebration ideas on The Bash. Plus, we've got more than 5,000 vendors nationwide providing online services for virtual events. 
About Brittany Barber
Brittany Barber, lover of books, dogs and romance, graduated from Bishop's University with a Communications and Theatre degree. After spending some time working abroad in the theatre world, she is now a freelance writer covering a range of lifestyle topics including wedding and event planning for The Bash, WeddingWire, 2life and Fluttr.