13 Creative and Fun Kids Party Theme Ideas
There's a perfect kids party theme for every special birthday.
If you're getting ready to plan a birthday party for your little one, you've come to the right place. The best way to start? Choose from one of these fun kids party theme ideas to make it the party of the year! Like we say here on The Bash, all of the best parties have themes.
When it comes to planning a kids birthday party, a checklist will come in handy. And, the first thing it recommends is choosing a party theme. A kids party theme sets the tone for the day from decorating ideas to party games and everything in between. Here are 13 creative and fun kids party theme ideas that you can easily pull off.
First Birthday Party Theme Ideas
Alice in Onederland
This party will be quite the opposite of the Mad Hatter's "un-birthday." Take an adventure down the rabbit hole with this unique birthday party theme for your one year old. Set the storybook mood with a colorful and eclectic tea party by hosting the event at a bakery or café with a selection of sweet treats. 
Book a magician to help bring the magic of Wonderland to life, and set up a whimsical photo wall for guests to take commemorative pictures in front of. 
Find more inspiration for an Alice in Onederland themed 1st birthday party here.
Wild One Theme Party
Whether celebrated as inspiration from the childhood classic, "Where the Wild Things Are," or as an animal safari theme, a Wild One party is sure to be a hit. Choose an outdoor location with enough space to move around, include themed decor, and book a face painter for kids to unleash their inner animal. Keep younger guests busy by including different outdoor activities like jump ropes, hula hoops, and coloring books for a wild day.
Pro Tip: Consider booking a mobile petting zoo to bring live animals safely to your party.
Find more inspiration for a Wild One themed party here.
Peter Rabbit Theme Party
Peter Rabbit is not just for celebrating Easter! Honor your baby's springtime birthday with this whimsical and adorable party theme. From charcuterie appetizers, to finding the perfect entertainment, to selecting elegant floral arrangements, every step of planning this party theme will be fun and enjoyable. Choose a color scheme with different pastels to help bring the story of Peter Rabbit to life.
Find more inspiration for a Peter Rabbit themed 1st birthday party here.
Tinkerbell Theme Party
Make your baby's first birthday *magical* with the help of everyone's favorite fairy—Tinkerbell! Include a purple and green color scheme, have fairy wings ready for the little guests to wear, and don't forget the pixiedust (glitter will work!). 
Consider looking for a large and airy venue with enough space for kids and adults, as well as room for entertainment. A Tinkerbell theme will have you saying "never grow up" all day long. A Tinkerbell theme still has the Disney princess vibes with a sassy twist.
Find more inspiration for a Tinkerbell themed party here.
Movie Themed Party Ideas for Kids 
Harry Potter Theme Party
Photo:

A BLISSFUL MOMENT PHOTOGRAPHY
Calling all wizards, witches, and muggles! For any kind of Harry Potter themed party, you *need* to assign guests their house (Slytherin, Gryffindor, Hufflepuff or Ravenclaw). This can be done through invitations or by decision of the Sorting Hat during the party. 
Transport guests to Hogwarts by decorating the event space with tulle draped balloons, floating candles, and a few magic potions here and there. Don't forget brooms and a golden snitch for a game of Quidditch! If you're looking for themes for older kids, Harry Potter is the way to go.
Find more inspiration for a Harry Potter themed party here.
Heroes and Villains Theme Party

Who doesn't love a little friendly competition? Invite guests to dress up as their favorite hero and villain duo. From Batman and the Joker, to Spiderman and Green Goblin, guests can dive into the world of DC and Marvel to dress up as their favorite characters. 
Consider booking sidekicks like a party robot or a hypnotist to enhance guests' supernatural powers and keep them entertained. 
Find more inspiration for a heroes and villains themed party here.
Pirates and Mermaids
Photo:

SODA FOUNTAIN PHOTOGRAPHY
Dive under the sea with an exciting pirate and mermaid themed party that Jack Sparrow would approve of. Fill the space with blue balloons to look like the ocean, have guests dress in their best pirate hats and mermaid tails, and create a fun and festive mocktail. Looking to keep the kids entertained? Create a treasure themed scavenger hunt with maps and clues that lead to the buried treasure.
Pro Tip: Book a costumed character to help set the mood. A professional pirate or mermaid interacting with guests will help get everyone excited and ready for a fun time.
Find more inspiration for a pirates and mermaids themed party here.
Sports Themed Party Ideas for Kids
Football Theme Party

Photo: 4 PM production
Don't wait until the Super Bowl to host a special event, a football themed party any time of the year is sure to score a touchdown with your child. Watch back some of their favorite games or put on a classic football movie while guests play their own game of flag football. 
Pro Tip: Book a DJ to have your own personal halftime show!
Find more inspiration for a football themed party here.
Tailgate

Photo: Robert Kneschke
Get the buffalo wings, burgers, and mocktails ready, because we're having a tailgate! Whether it's for baseball, soccer, basketball, or any other sport, celebrating opening day with a tailgate party will get your child and their friends pumped up. Host the party outside for a relaxed barbeque, or move things inside for a casual viewing party. Have kids and parents wear their favorite jerseys and set up different lawn games to get them up and moving.
Find more inspiration for a tailgate themed party here.
Circus Theme Party Ideas for Kids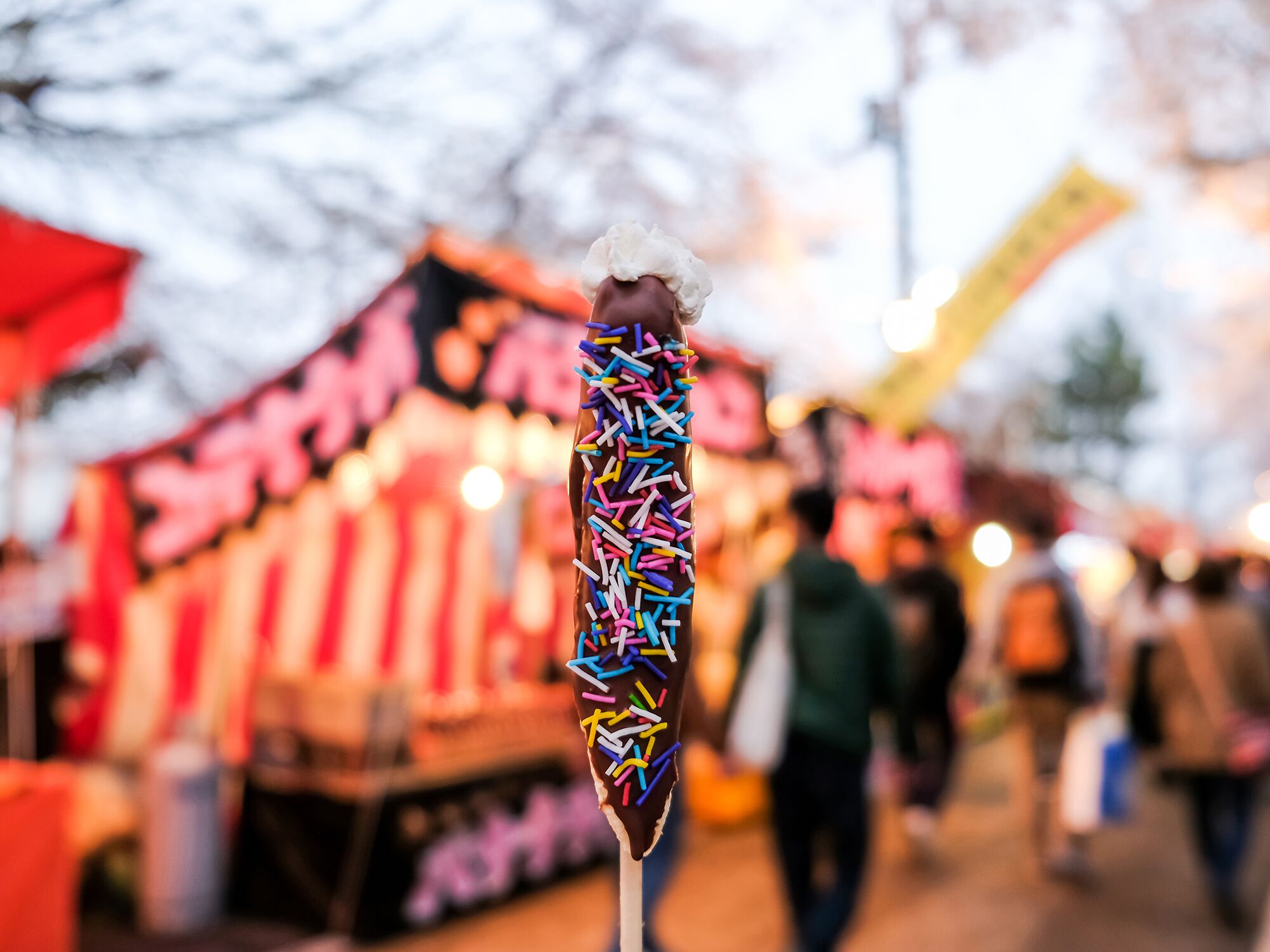 Come one, come all! If the circus isn't coming to town anytime soon, host your own! Rent different food carts including soft pretzels, cotton candy, and snowcones for a circus style feast. You can even book traditional circus acts like jugglers, unicyclists, and balloon twisters to keep everyone entertained. For a circus themed party you can never be too over-the-top!
Find more inspiration for a circus theme party for kids here.
Summer Party Theme Ideas for Kids
Summer Camp Theme Party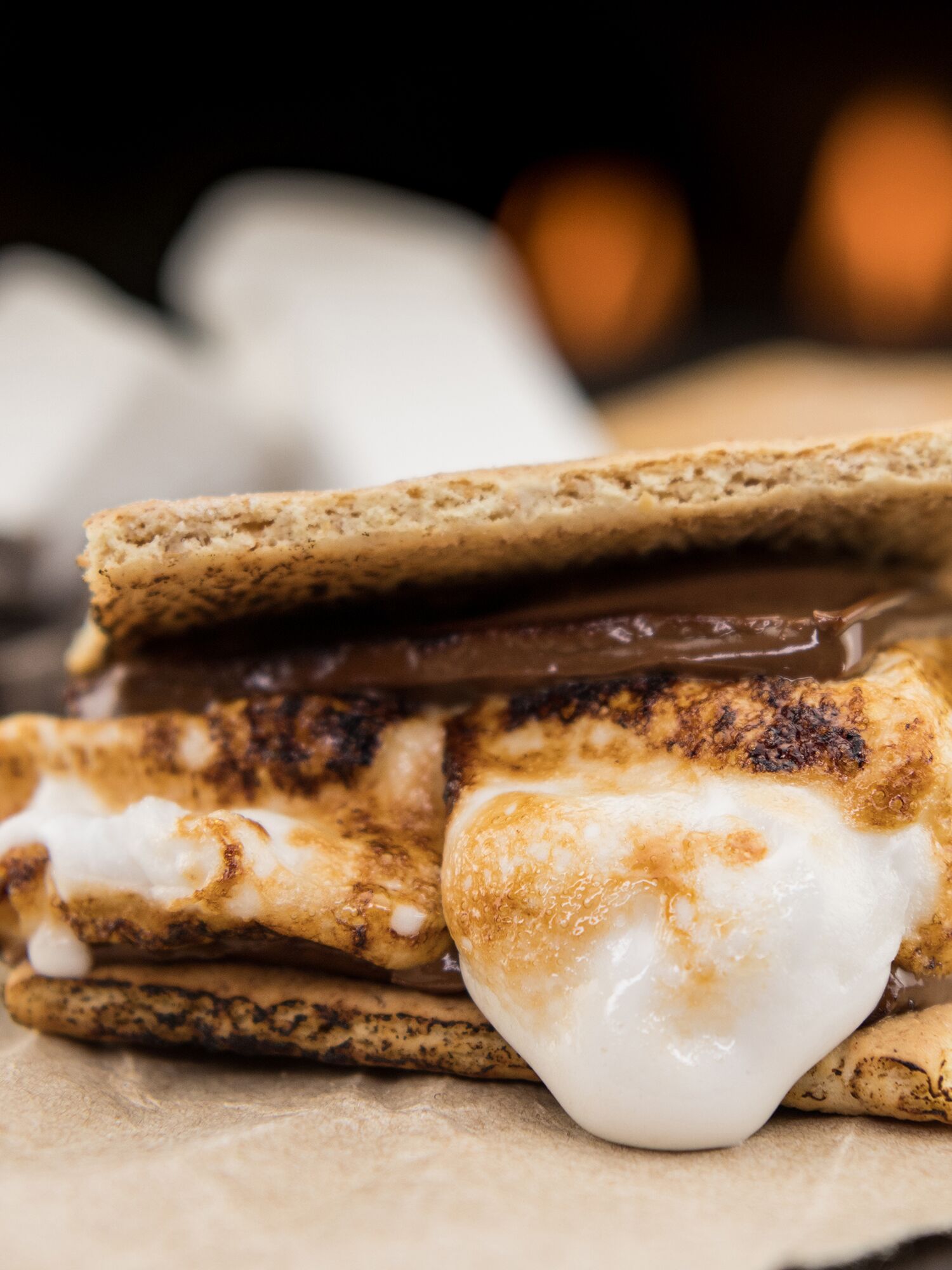 Take a stroll down memory lane with a trip back to the good old days of summer camp. Sleepovers, scary stories by the fire, and making s'mores are just a few of the exciting activities your child and their friends can take part in. Host this party at your own pool or even a community pool for the true summer camp vibes.
Set up favorite games outside like capture the flag and host a camp-style barbeque for everyone to enjoy. Don't forget an ice cream sundae bar! This party theme will have your kids begging to go back to summer camp. 
Find more inspiration for a summer camp themed party here.
Beach Party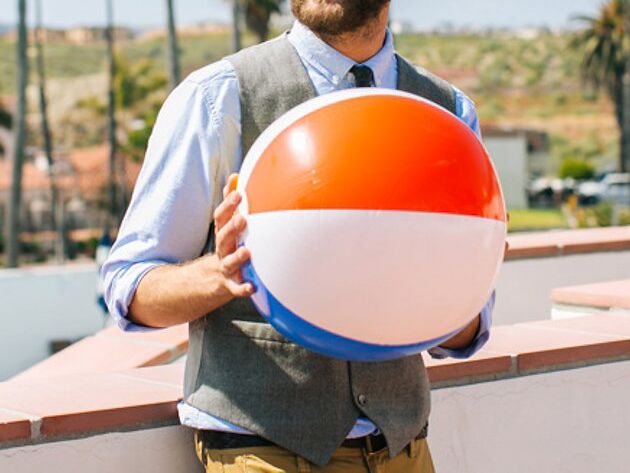 Photo:

CAMRYN CLAIR PHOTOGRAPHY

Transport guests to the beach without ever leaving your house! Decorate an outdoor or pool area like your own private beach and get ready for a fun time. Create a custom mocktail, inflate beach balls, and set up paper lanterns throughout the event space.

Have guests bring their favorite beach chairs and towels, and don't forget to plan a water balloon fight! 

Find more inspiration for a beach themed party here.
Coachella Theme Party
Photo: BLEUDOG FOTOGRAPHY
If your preteen or teenager wants to have a party, create their own Coachella! Plan an outdoor party, book a DJ, and get ready for guests to dance the night away. The Bash has different food trucks and body paint artists to create the ultimate music festival vibes. Set up a flower crown bar for guests to make and wear to add a little bohemian flare too! 
Pro Tip: A Coachella themed party is also great for baby showers, bachelorette parties, bridal showers, and older kids parties too.
Find more inspiration for a Coachella themed party here.
Explore more kids birthday party ideas and find bookable vendors here on The Bash.