Astrology Themed Party: Ideas for a Sagittarius
It's Sagittarius season!
It's Sagittarius season! Between November 22nd and December 21st, it's all about this adventurous fire sign. Another trip around the sun means it's time to start thinking about your upcoming birthday party. Luckily for you, the party planning professionals here at The Bash have everything you'll need to plan the ultimate birthday celebration. To make things even easier, don't forget to use our handy checklist that'll make party planning a breeze.
Feel inspired by the traits of your astrological sign and try one of our six party themes so you can celebrate this year's birthday in style. These fire signs are known to be adventurous, energetic, and have a free-spirited nature. There are plenty of party themes to use as inspiration!
Pro Tip: If you have a deep interest in all things astrology, consider booking an astrologer for your birthday party so guests can learn more about themselves.
Here are top party themes for a Sagittarius…
Around the World
Photo: I am Kulz/shutterstock.com
What's more adventurous than traveling the globe? If you've got the itch to travel, an around the world party theme is ideal for a Sagittarius sign. Visit different countries and landmarks without ever leaving the comfort of your own home or party venue with this theme that captures various cultures with food, entertainment, and much more.
Jet-set the tone of the birthday bash by mailing out passport inspired invitations that are sure to get guests excited. Then, you can offer different cuisines and activities from around the world at different country inspired stations. Use ideas like a night in Paris, a British tea party, or even the glitz and glam of Las Vegas.
Everything varies between countries; the food, atmosphere, and the entertainment. The easiest way to incorporate this detail is by booking musical entertainment from around the globe. Consider hiring Italian singers, Irish bagpipes, or a Latin DJ to enhance the party theme even more.
Around the World Theme Party Guide
Tailgate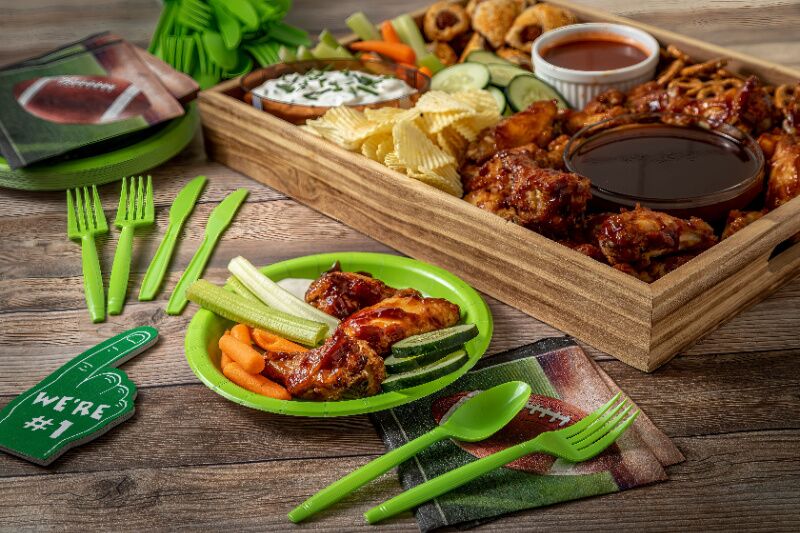 Photo: Teri Virbickis/shutterstock.com
Sagittarius season falls right in the middle of football season, so if you're a fan of the sport, a tailgate is the way to go for this birthday. No one says you need to be at the stadium to celebrate though, host a small get-together on a Thursday night or Sunday to enjoy a day of football.
Serve up the tailgate favorites like buffalo wings, chili, and burgers and hot dogs for guests to snack on. Help set the tone of the celebration with our Super Bowl inspired football playlist and don't forget to wear your favorite jersey for photo opps.
Bonus Theme: Taylor Swift is a fellow Sagittarius with a birthday falling on December 13th. If you ship Taylor Swift and Travis Kelce, you'll love a Swiftie inspired Taylor-gate party with plenty of vodka crans, end zone dances, and chicken tenders dipped in ketchup and "seemingly ranch."
Karaoke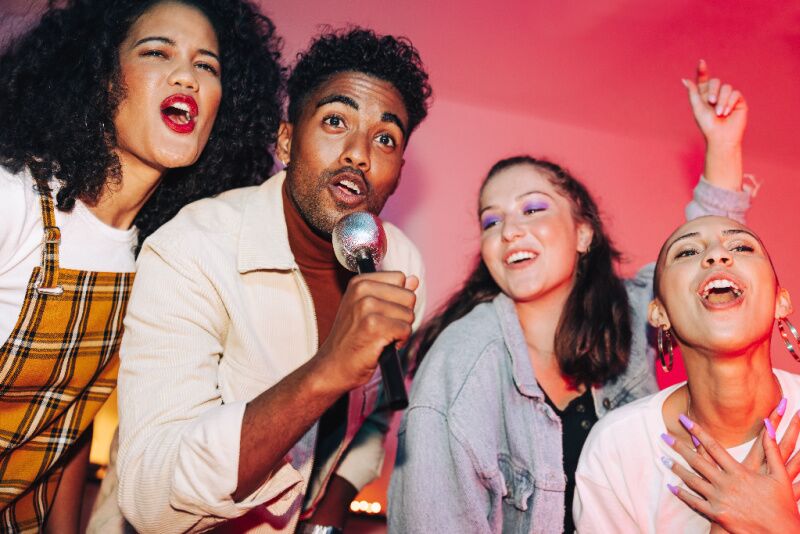 Photo: Jacob Lund/shutterstock.com
Getting up to perform in front of friends and family definitely offers a sense of fun and adventure, perfect for a Sagittarius. Even if you don't normally consider yourself a songbird, karaoke is fun for everyone regardless of their talent—or lack thereof.
Whether you refer to your tried and true karaoke routine you've perfected for years, or decide to be spontaneous with choosing a song on the spot, a karaoke theme makes the perfect Sagittarius party idea.
Get the party started by booking a karaoke DJ or band to bring all of the necessary equipment. They'll provide speakers, screens, and microphones, so all you'll have to worry about is performing. Get inspired with your next performance by checking out our karaoke playlist full of the classics.
Marvel Superheroes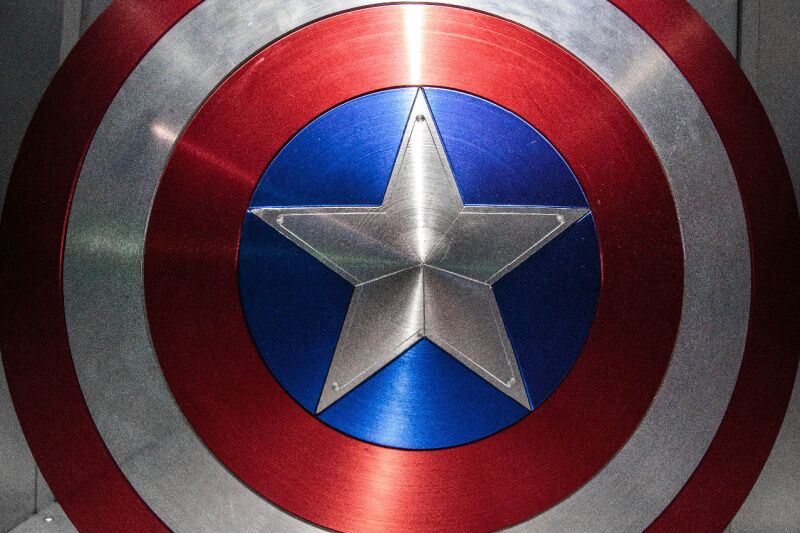 Photo: Hethers/shutterstock.com
You can never be too old for a classic superhero party, especially when it features the courageous and strong Marvel Comics characters! Whether you prefer Captain America, Thor, or Iron Man, you can add special details of the whole universe into this year's birthday party.
Invite guests to dress in their favorite mask and cape for this superhero themed party that'll guarantee plenty of fun photos to remember this special birthday.
Did you know you can book a special appearance by the superheroes? Browse costumed characters on The Bash to truly bring this Marvel themed party to life. For an even more special touch, consider booking a magician and photo booth to make this year extra memorable.
Trendy Western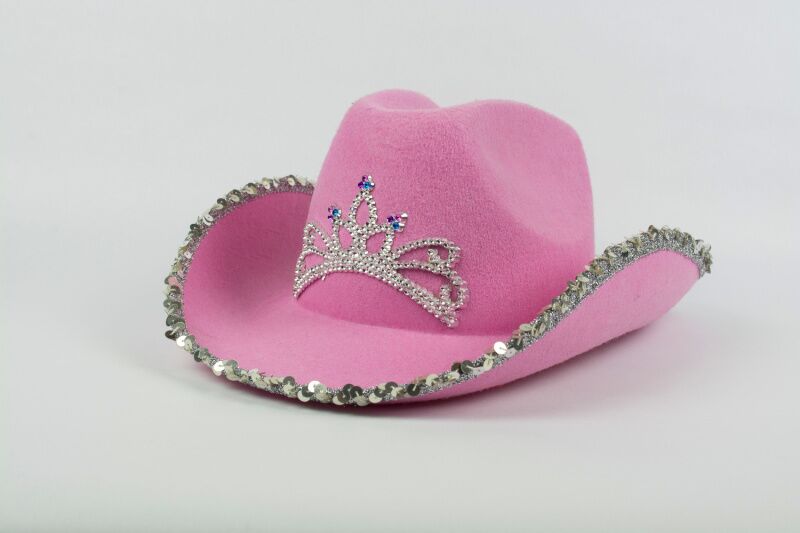 Photo: Susan Newcomb/shutterstock.com
The wild west is full of thrilling adventure, ideal for someone under the Sagittarius sign. From cowboy details to saloon inspiration, there are a ton of ideas you can use to turn this classic party theme into a trendy birthday backdrop.
Cowboys are known to have a love for coffee, so take inspiration from then and now by serving espresso martinis. If you want to go all out, consider booking a bartender to keep the drinks flowing! You'll also want to decorate with a cow print pattern, a bold accent color, and some hay bale seating to bring the theme to life.
What's a western party without a live band to bring the energy? You can also tap into this time frame by booking a caricaturist to turn guests into a cowboy or cowgirl that doubles as entertainment and a party favor.
Pro Tip: If you really want to stay on trend, try a coastal cowgirl theme.
Trendy Western Theme Party Guide
Safari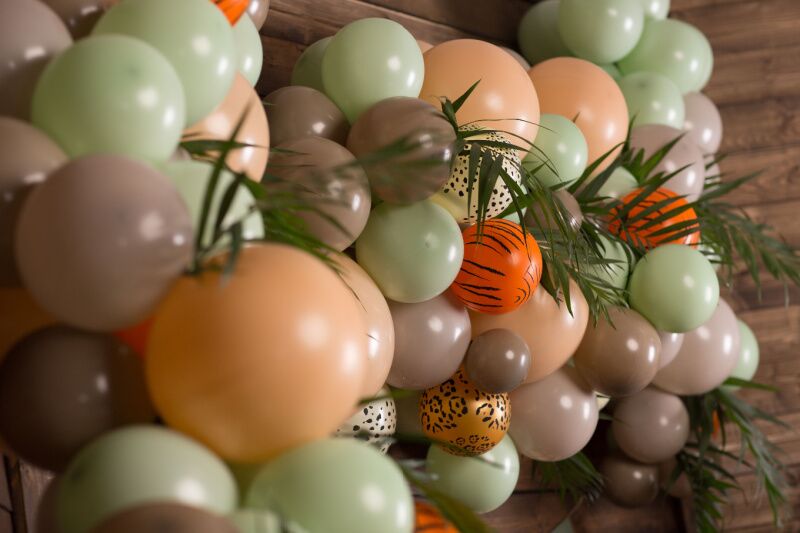 Photo: Olga Rotova/shutterstock.com
Travel to the wild African safari for a thrilling Sagittarius party idea. If doing a Jeep tour is on your bucket list, celebrate this year's birthday with a safari party to set the tone. Get ready to unleash your inner party animal because this theme is meant for a fire sign.
There are a ton of details to add to a safari themed birthday party, starting with the food! Include classics like dinosaur shaped chicken nuggets, mud cups, and a big jug of jungle juice with an edible flower garnish. Make sure to incorporate fun themed activities like a scavenger hunt, animal charades, and a photo booth with wild props and backdrops.
Guests of all ages will enjoy the live entertainment that comes with a safari party. Bring exciting wildlife to your venue by booking live animals with the help of a professional animal handler. They can include everything from reptiles and kangaroos, to wild pigs and monkeys!
Find more party theme ideas here on The Bash.