The Post Pandemic Party: How to Celebrate Everything You Missed in 2020
Get ready to party like it's 2021!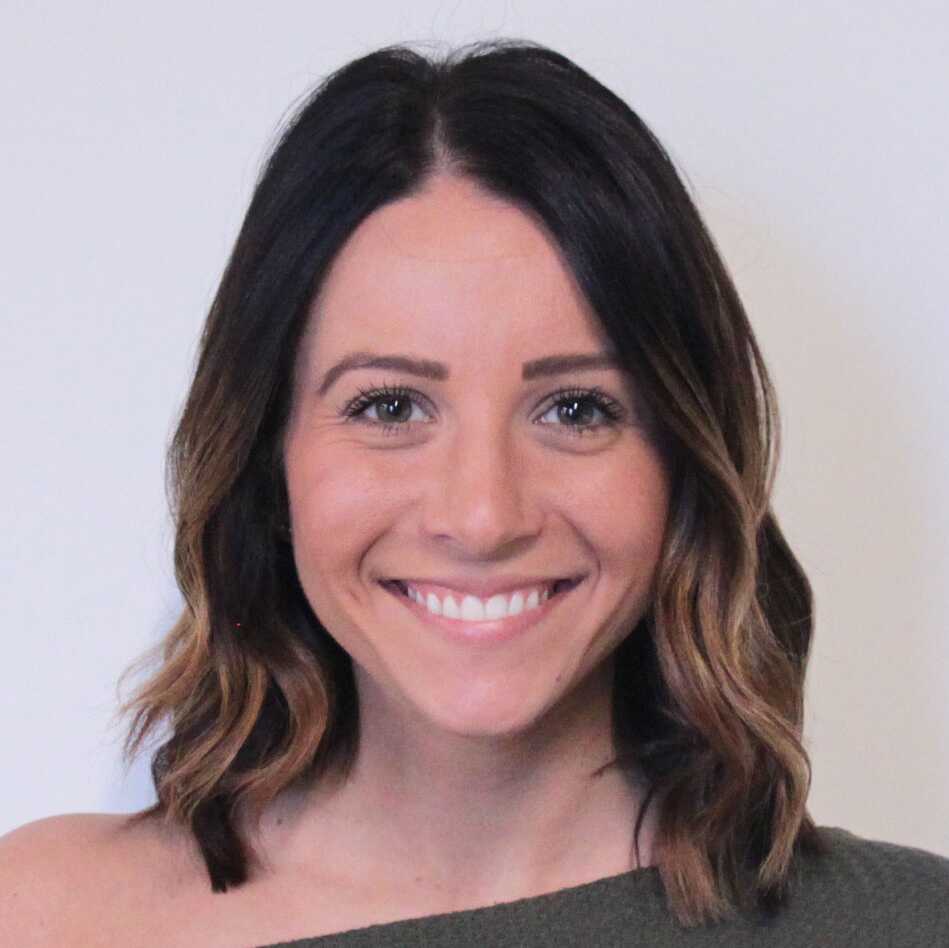 With summer 2021 officially here, vaccines rolling out and restrictions lifted, it's FINALLY the time to party! Celebrate everything you missed out on in the past year due to the COVID-19 pandemic. Not sure where to start? We've got everything you need to host the most epic post pandemic party right here.
Birthdays, anniversaries, retirement parties, holidays, whatever it may be, these post pandemic party ideas will ensure that you're ready to celebrate in a big way—while still keeping safety in the back of your mind.
Here are the essential post pandemic party ideas and tips to celebrate everything you missed out on in 2020.
Check CDC Recommendations + Local Government Mandates

Photo: Jacob Lund/shutterstock.com
The good news is people are ready to get together again. But, as always, this continues to be important. Be sure to know the most up-to-date changes to ensure you and your guests are comfortable. We would also recommend communicating how you plan to party (and handle any safety precautions, social distancing, mask wearing) with guests beforehand. 
COVID Trends to Keep
Include a live stream (or Zoom) component for guests who can't make it

Go green and send Evites and thank yous

Set up small sanitizing stations
GO BIG!
With your first post pandemic party, this is key! After all, you've missed out on a year of birthday parties, special events, holidays, corporate parties, and more. Now is the time to pull out all the stops, invite friends and family you haven't seen, and CELEBRATE. The party planning can start now, and the good news is, you don't have to be a professional event planner to pull this off!
Follow this checklist for everything you need to host a post pandemic party:
The Guestlist

Photo: Halfpoint/shutterstock.com
First things first, you'll have to decide who you want to invite. Friends, family, co-workers, pets, anyone you've missed in the past year. The size of the guestlist will help determine the rest of your party planning.
The Venue

Photo: Halfpoint/shutterstock.com
Host it outdoors (if possible), after all, it is summer! Whether it's your backyard, local park, or beach, an outdoor venue allows for more space, and the safest option. If you're looking for something even more exciting, you can always book a venue with an outdoor space. Rooftop bars, patios, and gardens are a great venue to host your post pandemic party.
If you're celebrating a milestone birthday, wedding, anniversary, corporate function or any large scale event, you may want to consider a dance floor (and make sure your venue has the space to do that). We've all missed dancing, right?!
Pro Tip: Here are some tips and an easy guide to hosting an outdoor party.
The Theme

Photo: Norbey Tarazona/shutterstock.com
All of the best parties have themes! Decorations, outfits, food and drinks, entertainment—a theme makes everything more exciting and fun. While we love classics like a backyard luau or patriotic picinc, these are a few of our favorites for summer 2021: 
90s Themed Party 
Nothing screams "pre-pandemic" more than the nostalgia of the 90s! A 90s themed party is the perfect post pandemic party idea—combine casual style with killer playlist, and you're good to go.
80s Themed Party
Who doesn't love neon, teased hair, and a dance party to some of the greatest hits of all time? For your post pandemic party, make it 80s themed and get ready for a night you'll never forget.
Christmas in July
If your holiday season wasn't as festive as you've had in the past, then we highly suggest throwing a Christmas in July Party. Whether you hold it on the 25th or any day throughout the month, the spirit of the season will not be lost on your family and friends in attendance. You can even book an appearance from jolly ole Saint Nick.
Great Gatsby Party
If you're looking to host a post-pandemic party with a sophisticated vibe, then a Great Gatsby themed party is the way to go. Restart the roaring 20s (or 2021s) with a post-covid party featuring a decadent Gatsby theme. It's been a while since we all dressed up, right?
Coachella
Have you been missing concerts and live music? Host your own Coachella themed music festival party. Complete with DIY flower crowns, a live band, and shandy cocktails, who could resist a Coachella themed party.
The Music

Photo: 13_Phunkod/shutterstock.com
No party is complete without music. You can always curate your own playlist or you can hire a pro to handle the music. Align with your theme and consider some of these live music options below:
DJ
You can never go wrong with a DJ. A DJ will spin up today's hits, play classics to go with your theme, or just play background music. If you want guests on the dance floor, a DJ is the way to go. Find a local DJ here.
Cover Band
A cover band can play a variety of songs and genres and can easily fit the vibe of your post pandemic party. From country to rock to decades, a cover band has it all. Find a cover band here.
Soloist
If your post pandemic party is going to have a laid back vibe, you can hire a solo musician like an acoustic guitarist, steel drummer, singer, and more. Find a solo musician here.
The Entertainment

Photo: Danielle MacInnes/shutterstock.com
One of our favorite post pandemic party ideas is to include special event entertainment. Whether that's something for the kids or fun for the adults too, here are some of our top entertainment ideas: 
Photo Booth
A photo booth is a great activity that can also double as a party favor. Match your props to your theme, and guests will love to look back at the photo booth prints and reminisce about their first post-covid party experience. Find a local photo booth vendor here.
Magician
A magician is a great entertainment idea to amaze and wow guests of all ages. Some magicians can perform a short show, while others can offer strolling magic and will mingle with guests. Find a local magician here.
Comedian
We could all use a good laugh these days! For a party with an older(maybe adults only) crowd, a 30 to 60 minute comedy set will be a hoot. If you have kids in the crowd, a clean comedian is always an option. Find a local comedian here.
Impersonator
From Elvis to Frank Sinatra to Dolly Parton, a unique impersonator will wow guests and make for photo ops that everyone will want to share on Instagram. Find an impersonator here.
Kids Party Entertainment Ideas
Post pandemic party ideas for kids can include entertainment options like a bounce house, animals for parties, face painting, or a balloon twister.
Pro Tip: Here is our full list of summer cookout entertainment ideas.
The Food
Photo: PhuShutter/shutterstock.com
Everyone needs to eat! And, food is one of the best aspects of any good party. Whether you do appetizers and desserts, a picnic potluck, or a full sit down meal, you'll want to make sure your guests are satisfied. A local caterer or food truck will be a great way to handle the food, and allow you to enjoy the party too.
The Drinks

Photo: Cabeca de Marmore/shutterstock.com
Whether you make cocktails or mocktails (or both!), for your post pandemic party, we recommend hiring a bartender to handle the crafting! You can choose a custom cocktail for the night that fits with the party theme too. Of course you can never go wrong with the standard beer, wine, soda, and water for a classic summer party.
The Games

Photo: Mark Rossbach/shutterstock.com
With any great party you'll want to activities to keep guests engaged. Outdoor party games like cornhole and bocce are easy and traditional favorites that can bring out the competitive side of any party-goer. 
Pro Tip: Here are our top outdoor party games.
The Party Favors
Something custom like koozies or a t-shirt will be a fun addition, and the best way to remember the first big post pandemic party of 2021. Printed masks or labeled hand sanitizers are also a creative way to remember the past year.
The Photos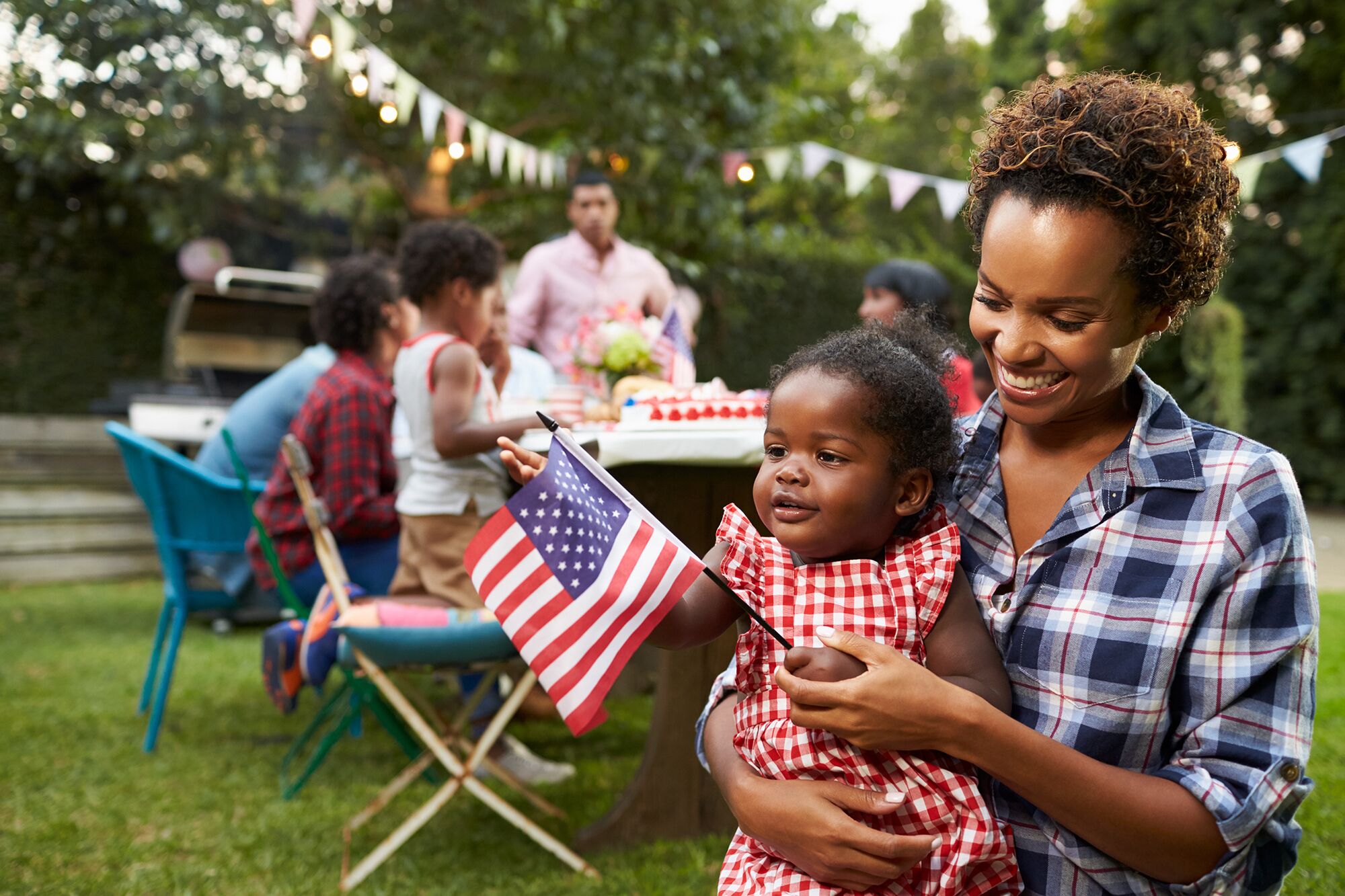 Whether it's a photo booth or friends and family capturing on their own phones and/or camera, make sure to take lots of pictures. We know 2020 was a year we'll never forget, but make sure 2021 is the same—but in a much better way! 
Pro Tip: Hire a photographer or videographer for an hour or 2 to capture some unforgettable moments.
The Post Party
Share your photos and celebrations on your social media! Inspire your friends to host a post pandemic party and get ready to celebrate for the rest of the summer and 2021. If you're already planning or already have had a post pandemic party, we'd love to hear about it! Email pictures and tell us more about it at marketing@thebash.com. 
Find more party ideas and bookable vendors for every occasion here on The Bash.