Due to the COVID-19 outbreak and the newly implemented rules of practicing safe social distancing—remote meetings, virtual parties, and online events held via video chat apps are the new normal for a while. For your next virtual event, kick it up a notch with a fun Zoom background image for every virtual occasion. Sites like Minted and Unsplash offer free Zoom background images to download and we've designed a few for you, too! You can also create your own custom image with Canva.  
Here are 24 free Zoom background images to amp up your next virtual party.
Birthday Party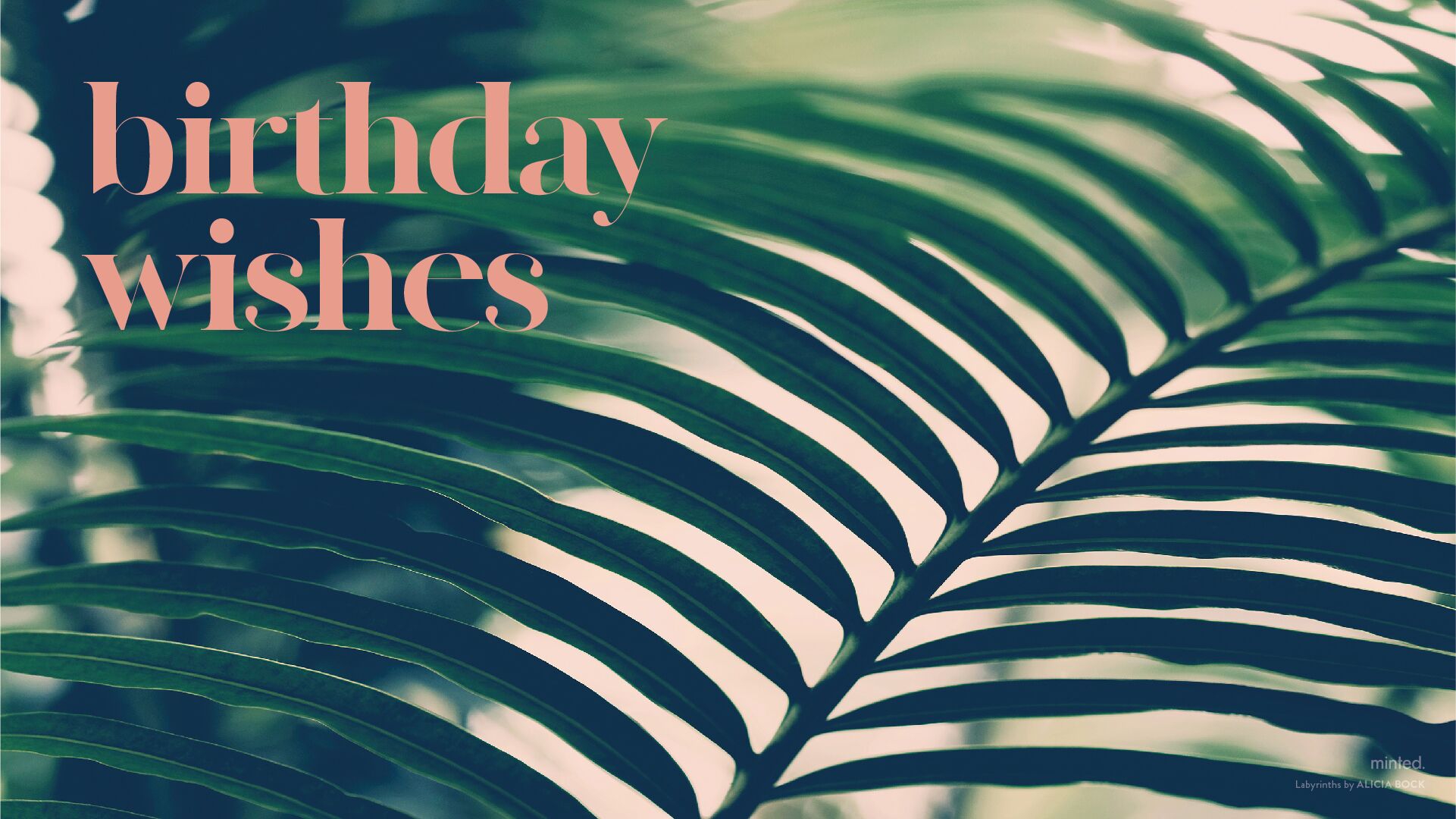 Image: Labyrinths by Alicia Bock for Minted.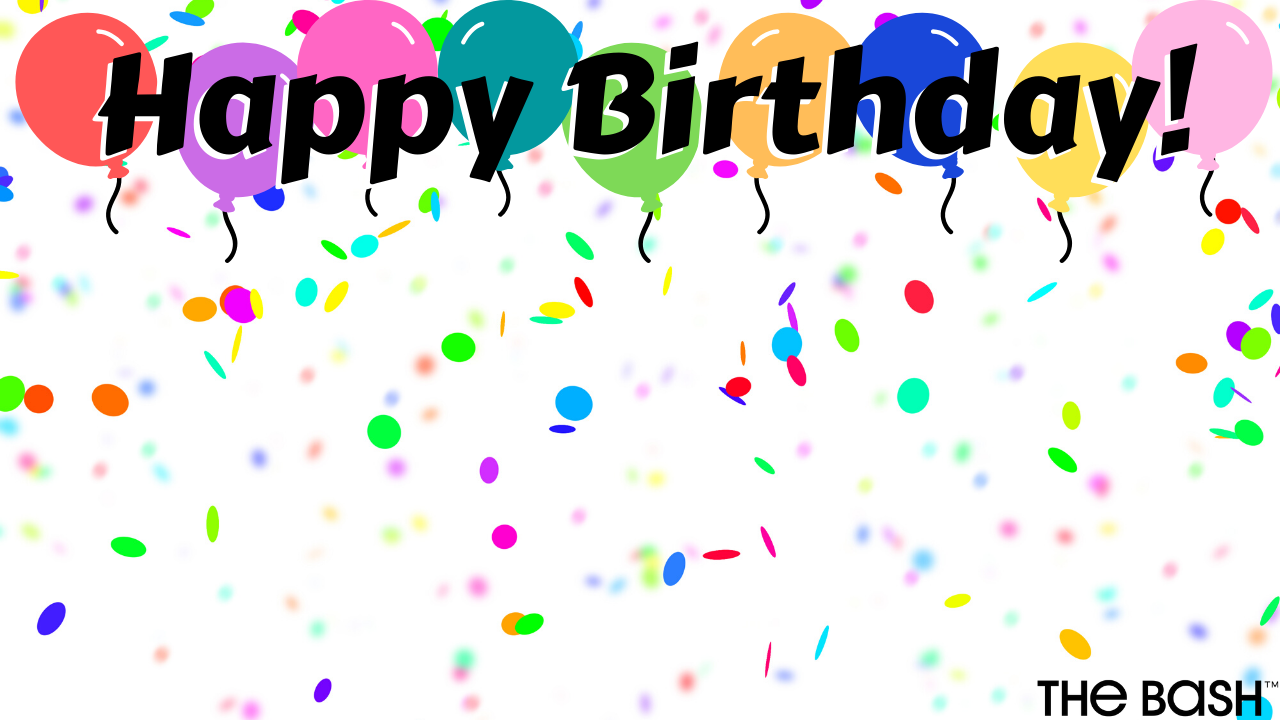 Just because we are in quarantine doesn't mean birthday parties are cancelled! Turn the celebration into a virtual event by hosting a Zoom meeting with all of your friends and family members. Check out vendors featured on The Bash and book a talented musician to virtually sing "Happy Birthday," along with all of your favorite songs.
Engagement Announcement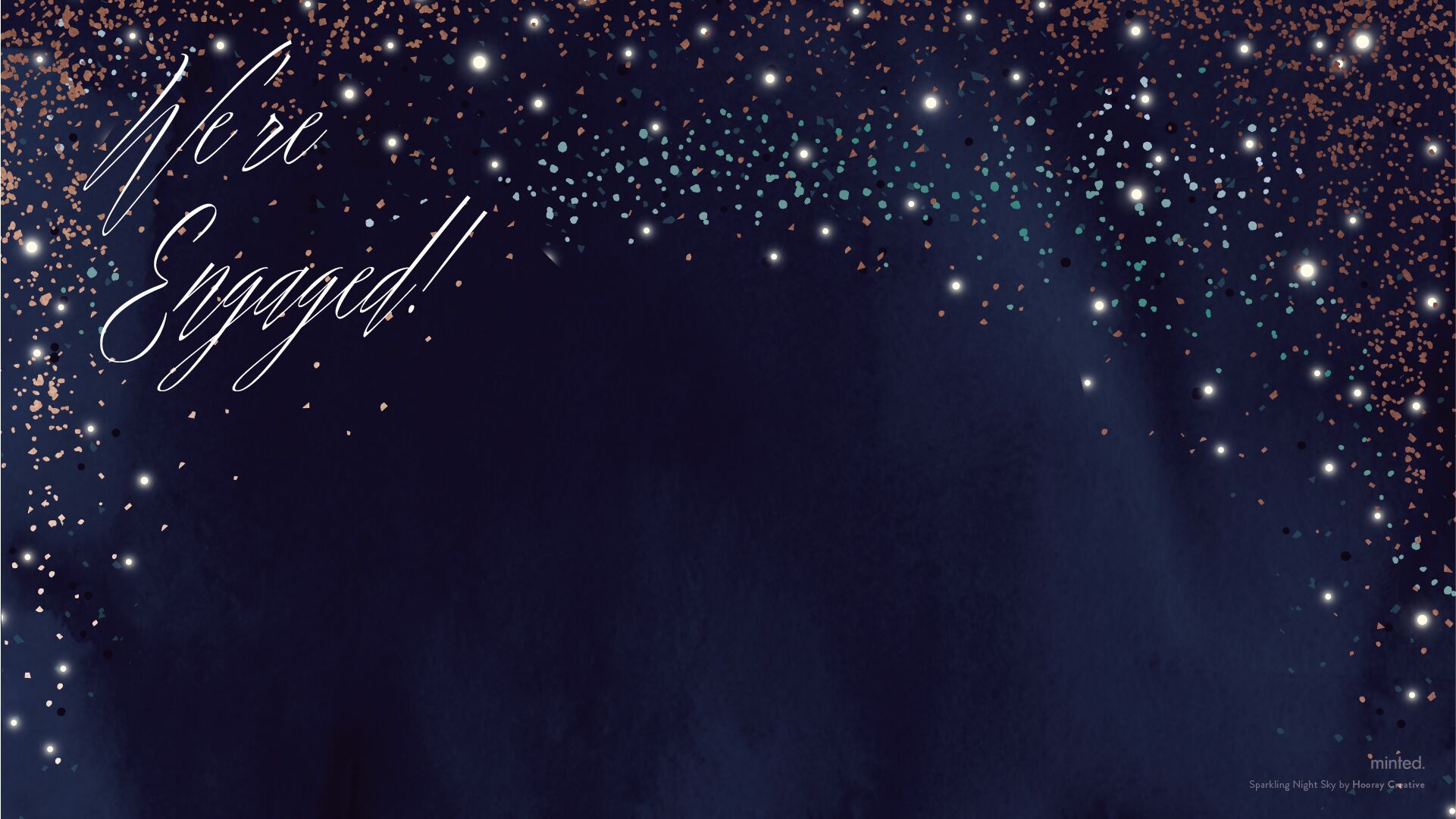 Image: Sparkling Night Sky by Hooray Creative for Minted.
When calling friends and family members to share this exciting milestone, include a *sparkling* image to match the good news! Engagements in quarantine show that love is not cancelled during this uncertain time.
Workout Session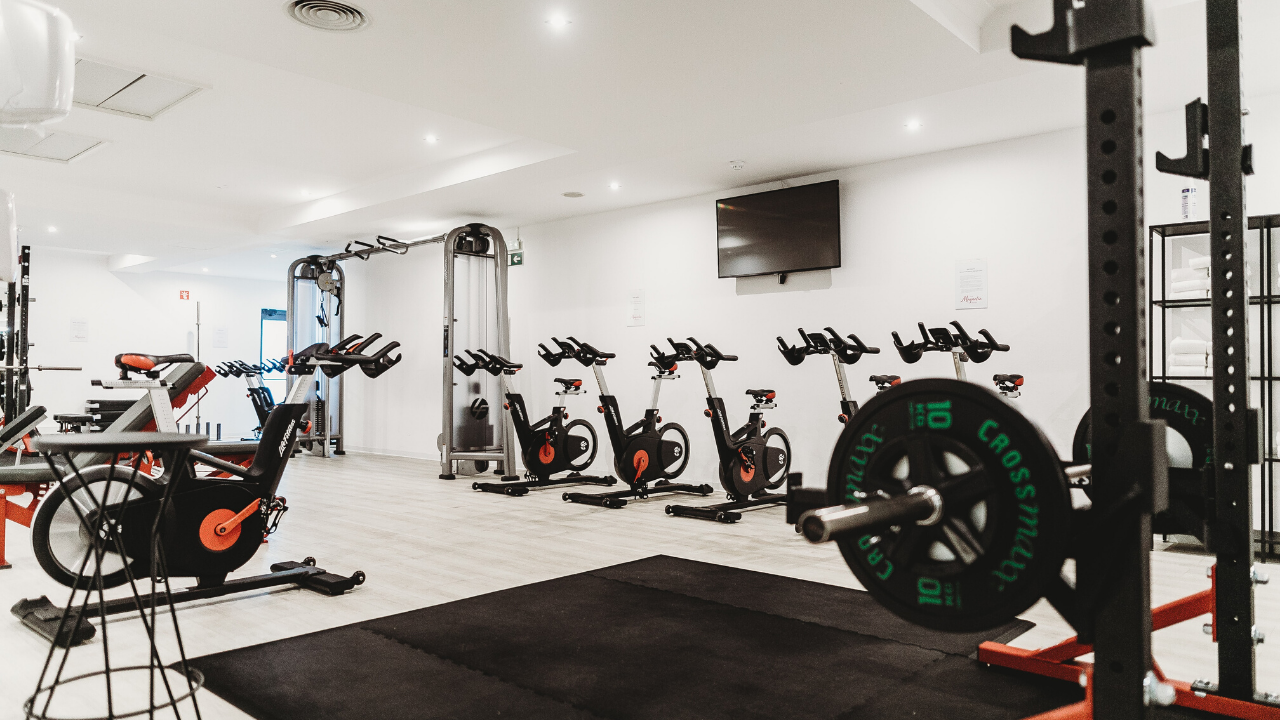 Photo: Humphrey Muleba on Unsplash
The key to working out is all about motivation and having the right mindset, which can be difficult to do at home. Take a quick trip to your 'personal gym' or virtual workout class and get ready to sweat!
Bridal Shower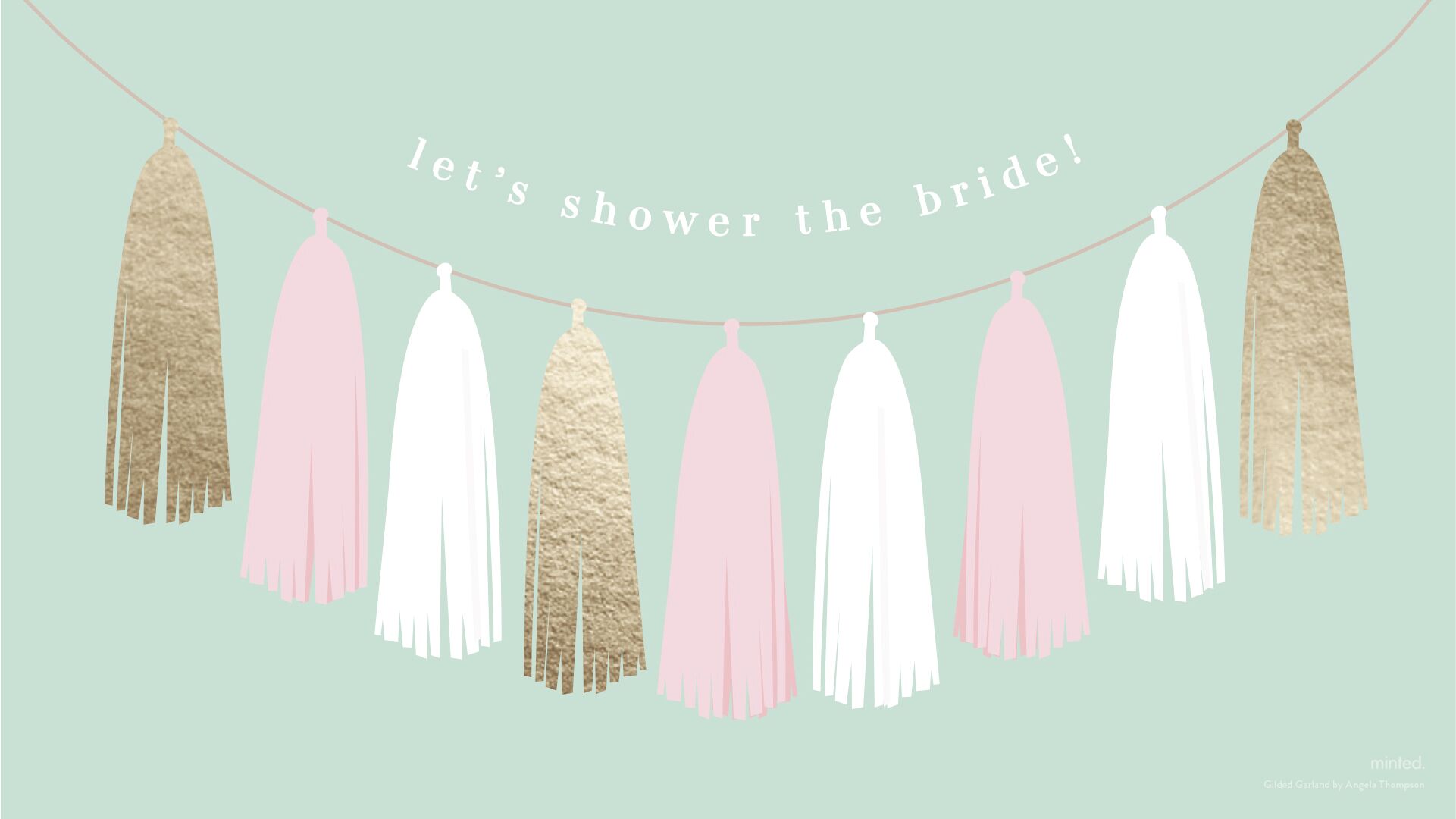 Image: Gilded Garland by Angela Thompson for Minted.
Bridal showers can still be celebrated while stuck at home. Surprise the bride-to-be and send this background image to all of her guests to use for the online party. Kiss the Miss goodbye (virtually)!
Happy Hour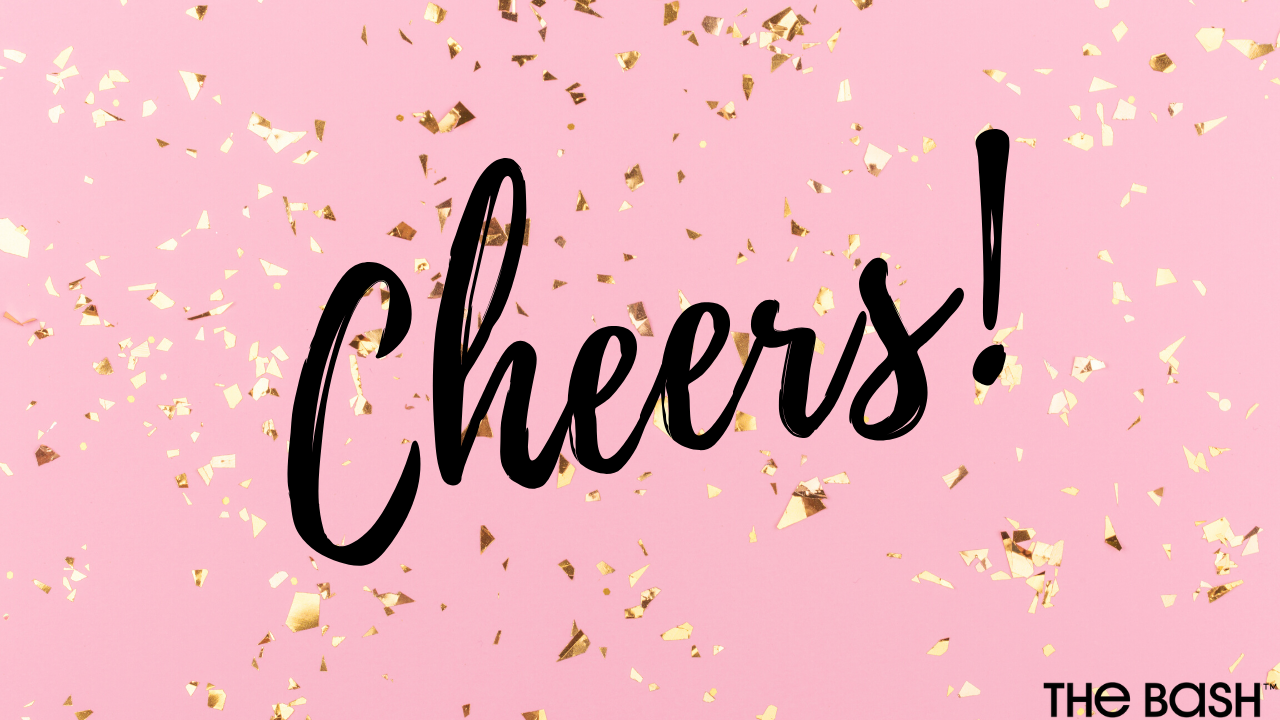 Take a much needed break from working from home and remote meetings. Make a fun drink or quarantini and upload a background to set the mood for your next virtual happy hour with friends or coworkers.
Bar and Bat Mitzvah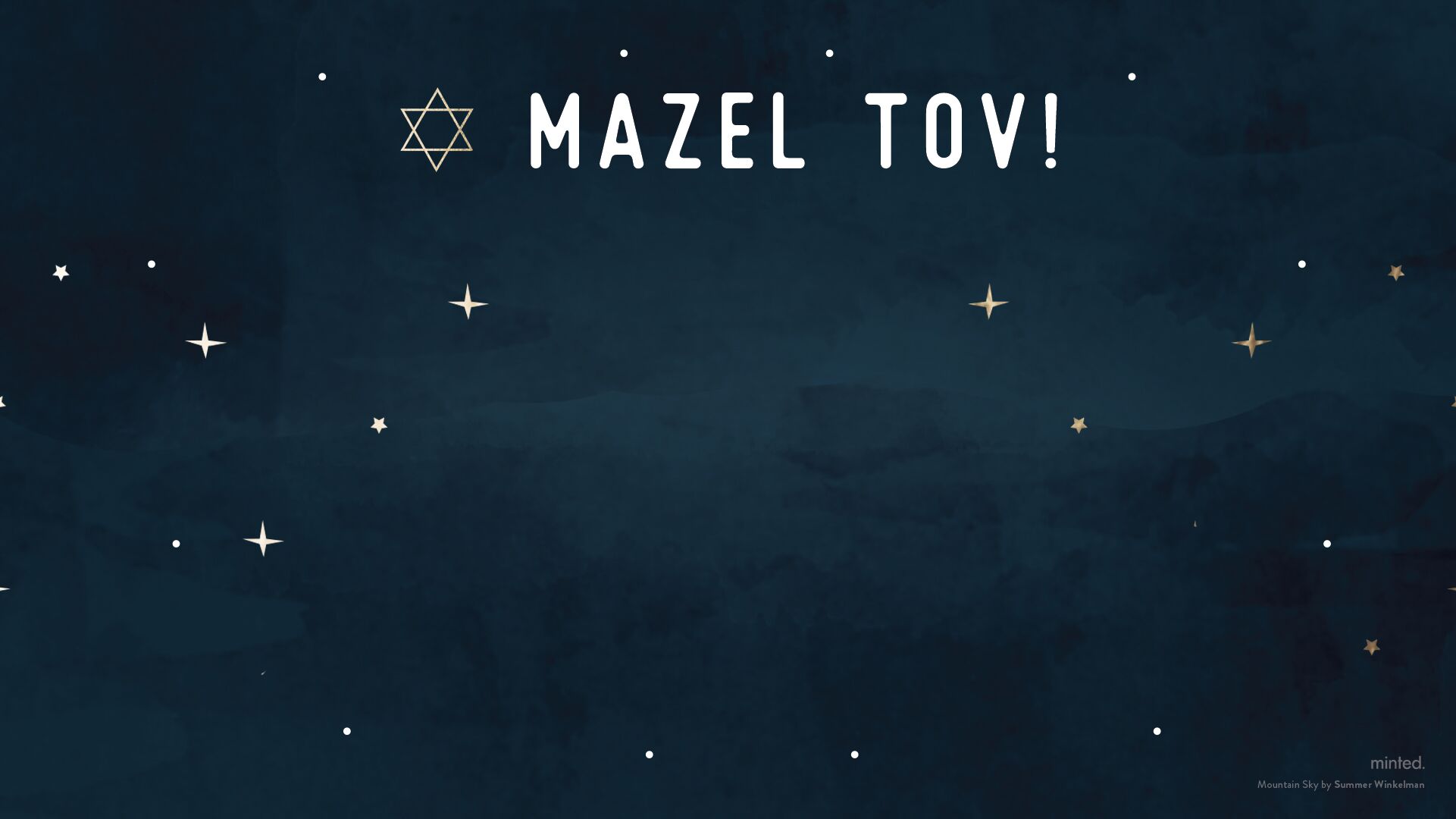 Image: Mountain Sky by Summer Winkelman for Minted.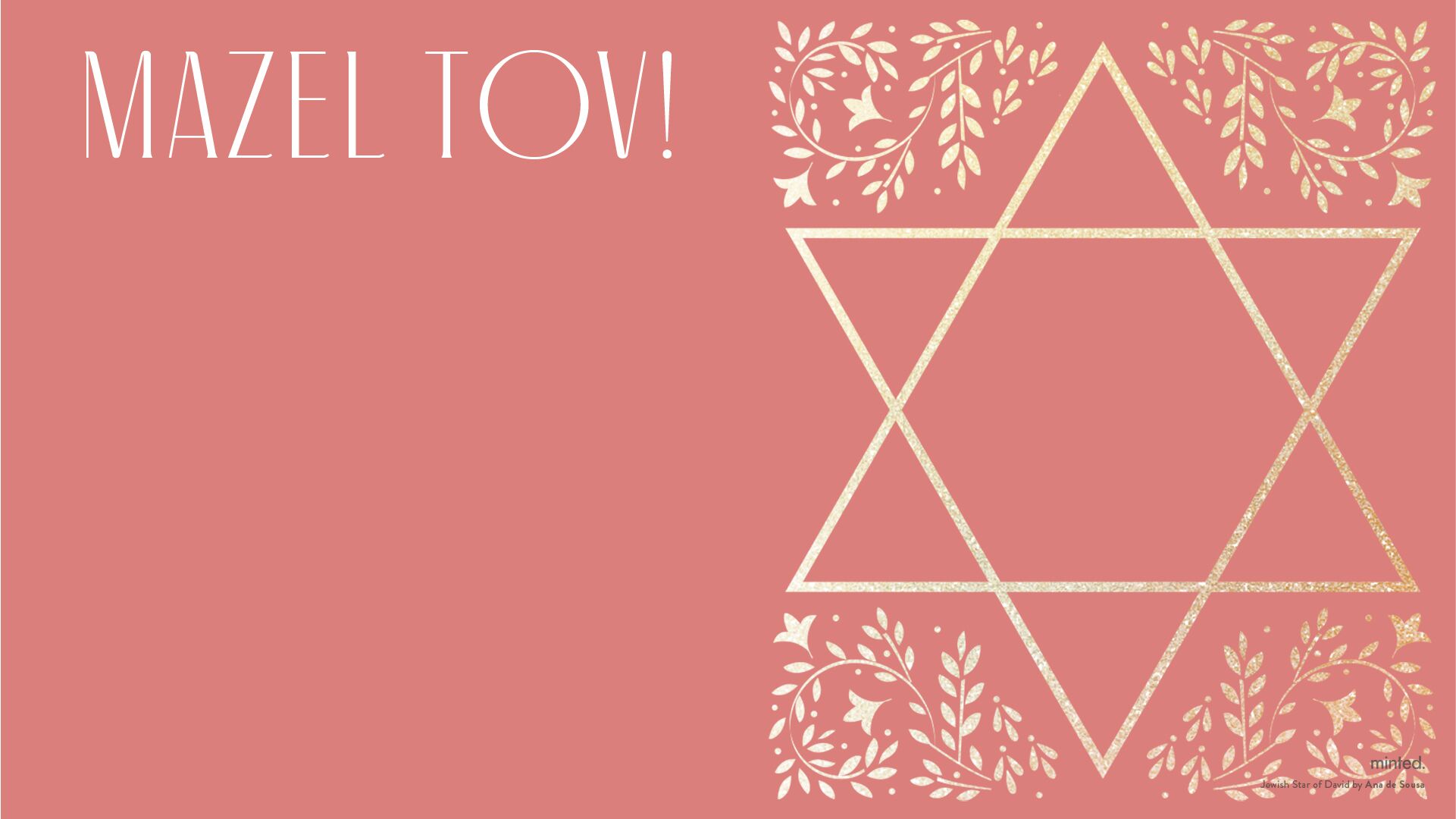 Image: Jewish Star of David by Ana de Sousa for Minted.
Due to social distancing, a traditional bar or bat mitzvah has most likely been postponed—but you can still celebrate the ceremony virtually! Congratulate the guest of honor as they turn thirteen and enter adulthood in the Jewish community by having a traditional and celebratory background option.
Dance Party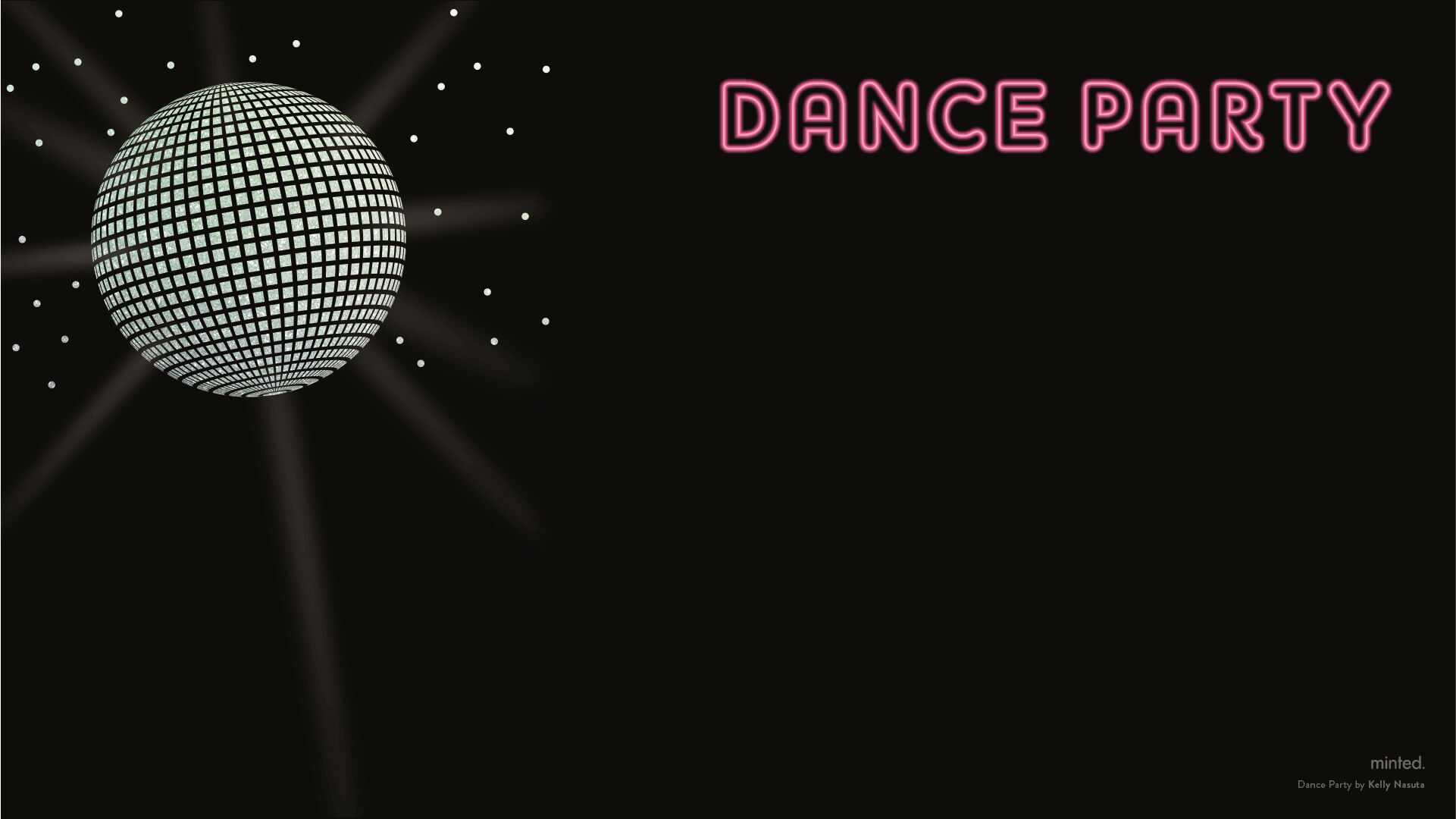 Image: Dance Party by Kelly Nasuta for Minted.
Photo: Aditya Chinchure on Unsplash
Put on your favorite outfit, blast the music (or even book a DJ), and dance the night away with one of these cool Zoom backgrounds! Try screen sharing so you and all of your friends will feel like you had a night out dancing together. Check out these 55 Best Dance Songs.
Graduation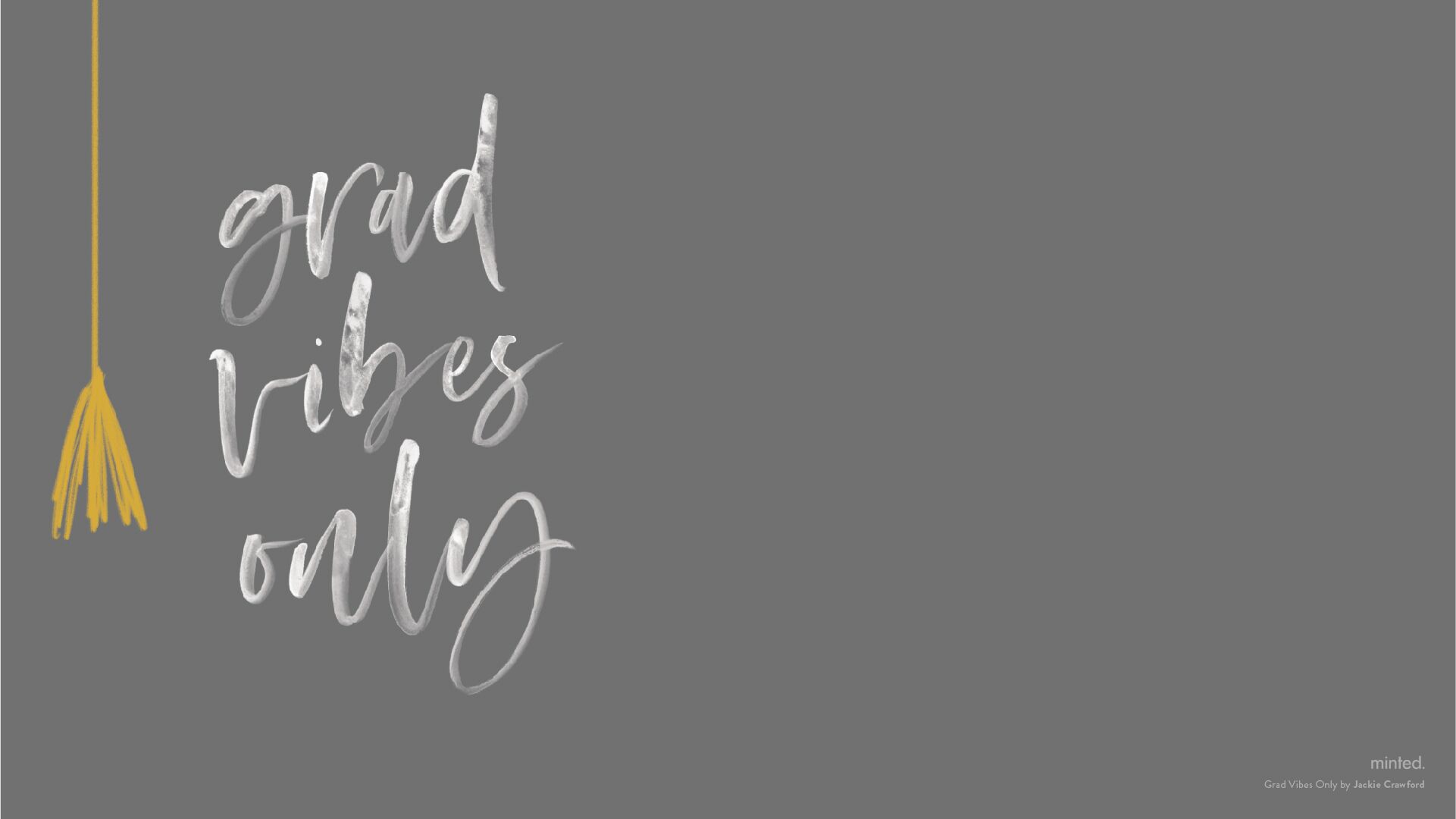 Image: Grad Vibes Only by Jackie Crawford for Minted.
Graduating is a huge accomplishment and should be celebrated no matter what. Since most ceremonies have transitioned to a virtual platform, now is the time to show the graduate all of your support by including the perfect backdrop for this celebratory milestone.
Gender Reveal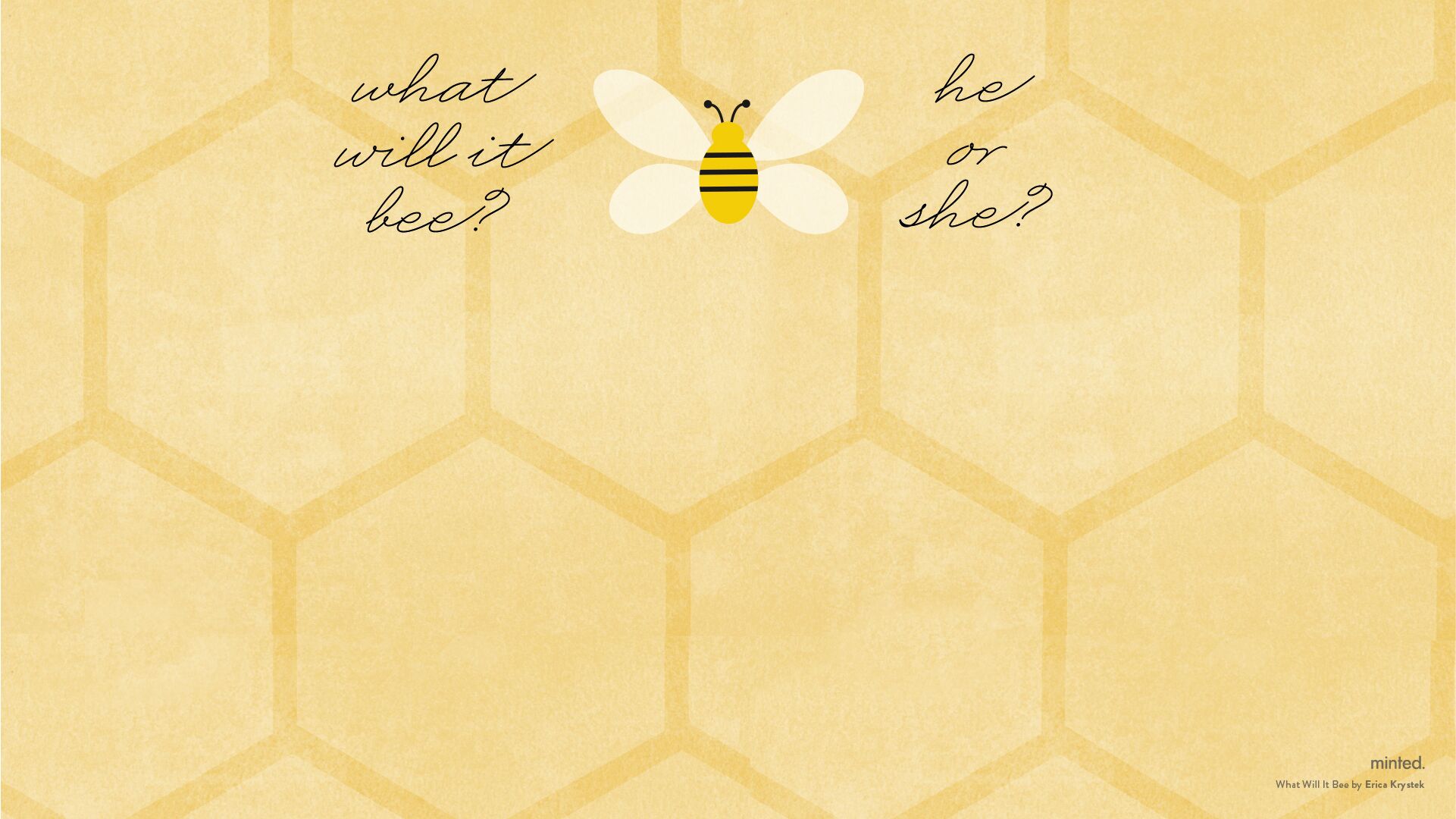 Image: What Will It Bee by Erica Krystek for Minted.
Share the exciting news for your bundle of joy! Gender reveals can still be celebrated virtually! Create more excitement and anticipation for your guests by including this fun backdrop along with the video call invitation.
Game Night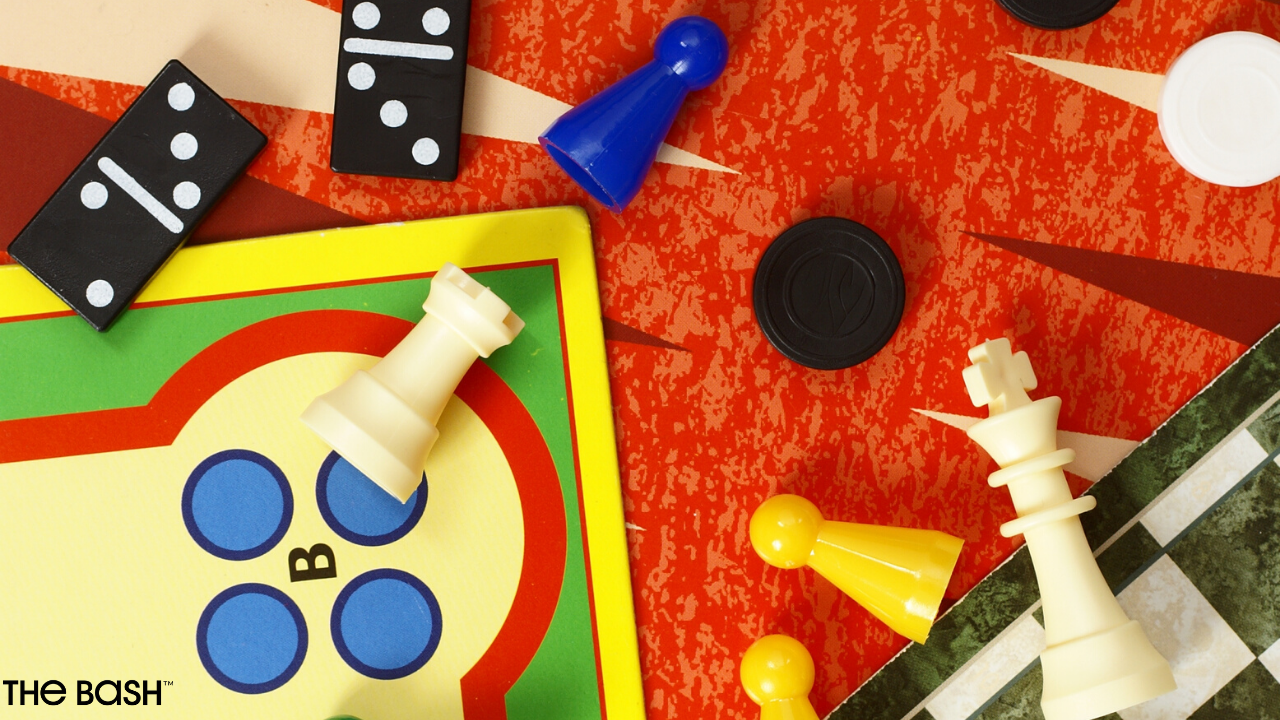 Are you in it to win it? Show your friends you mean business by adding a competitive background for an online game night.
Kids Birthday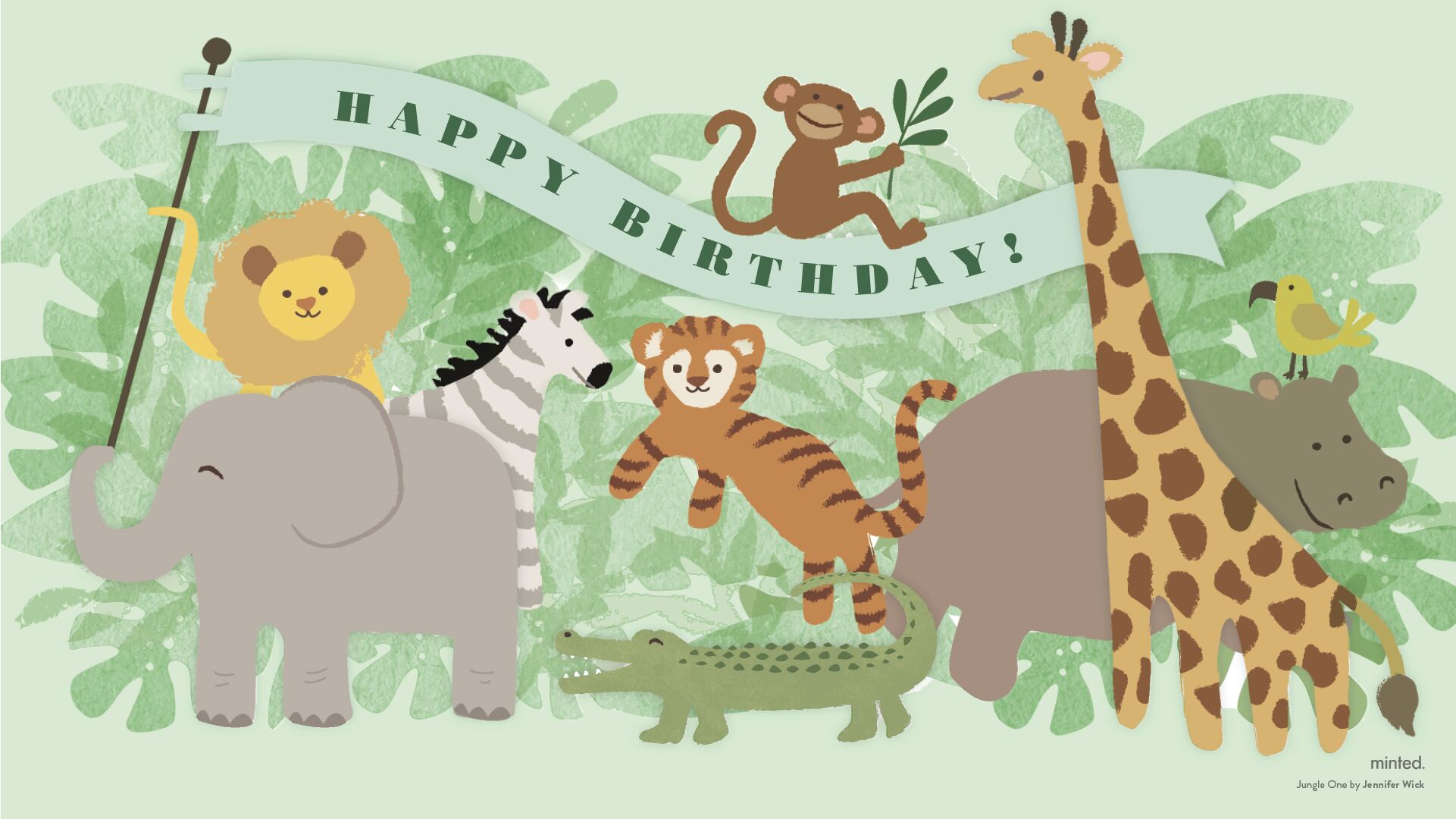 Image: Jungle One by Jennifer Wick for Minted.
Attending a child's virtual birthday party is the perfect time to get creative with a fun or silly background. Although they can't celebrate traditionally with their friends during this time, lift them up and bring the party to them! Here are 10 tips for a kid's birthday while social distancing.
Book Club Meeting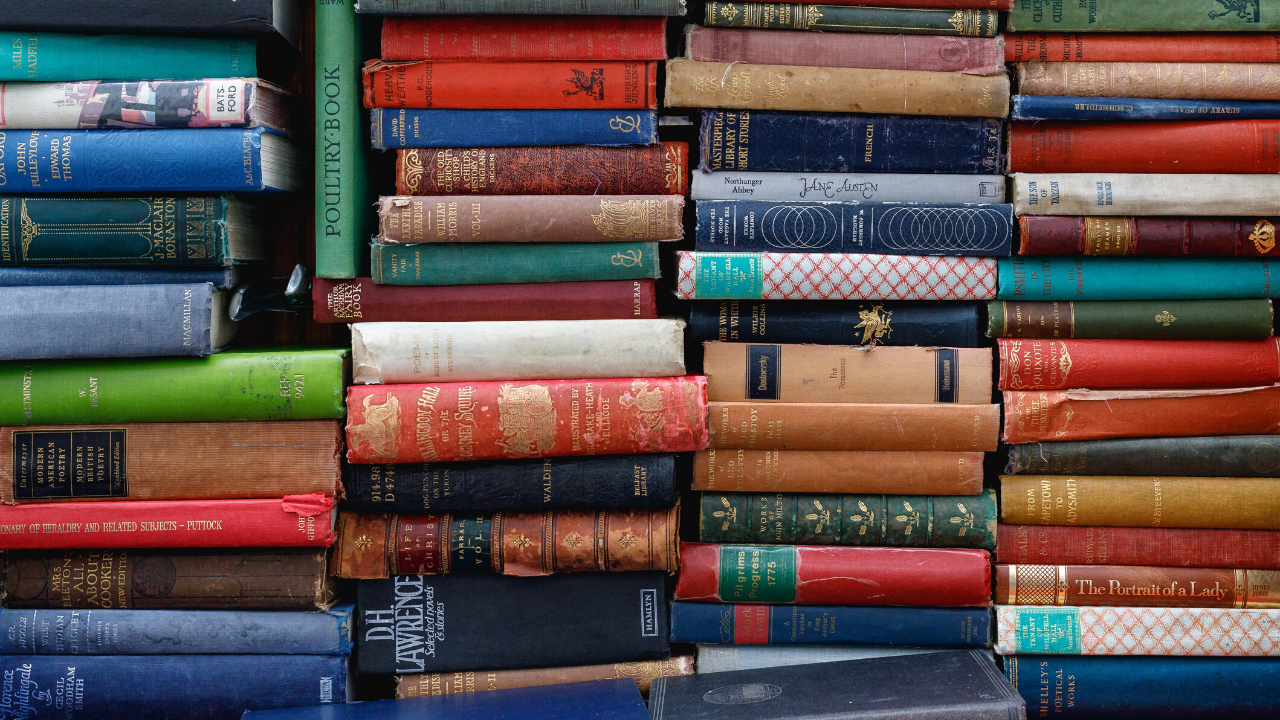 Photo: Ed Robertson on Unsplash
For your next book club meeting, impress all your friends by making it look like you are in your own private library filled with the classics.
Wine Tasting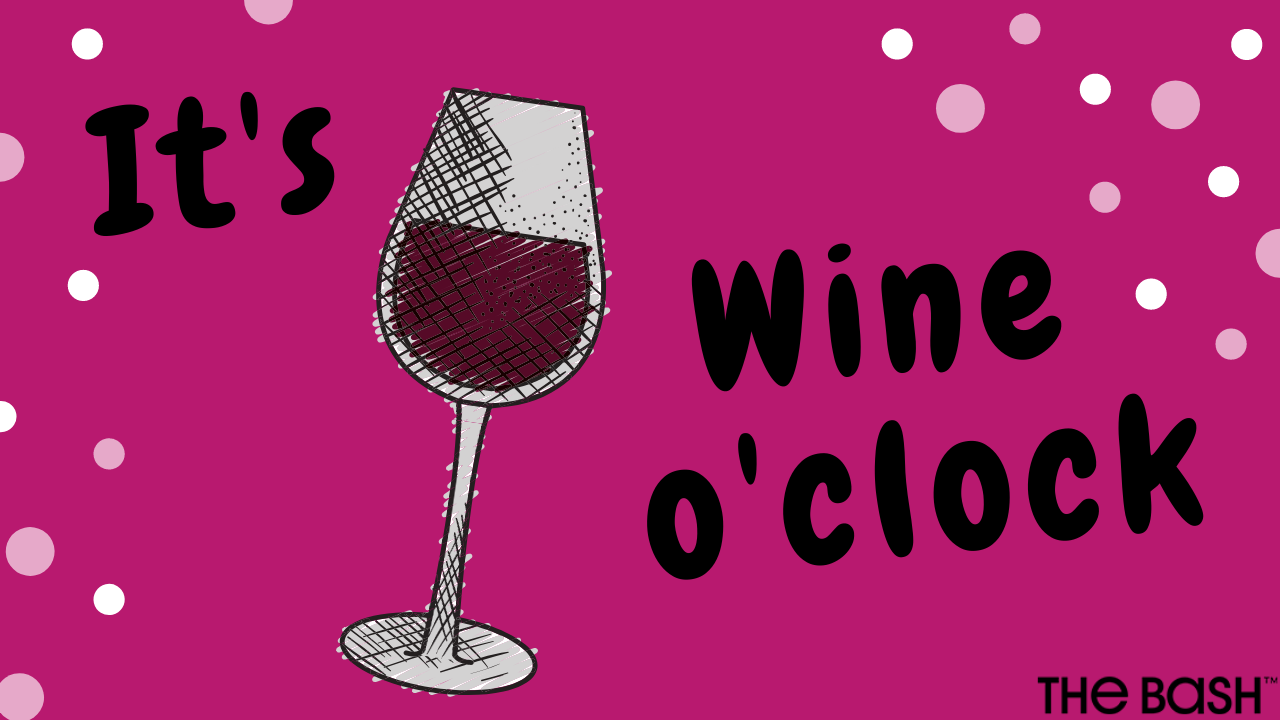 Impress others with your knowledge of wine blends, vinology, and of course, your Zoom background. Have every attendee buy a couple bottles of the same wines, and take turns tasting. 
Movie Night
While we can't go to the movie theater at the moment, bring the theater to you! Between helpful tools like Netflix Party and the magic of Zoom backgrounds, a trip to the movies is a few clicks away—and free!
Brunch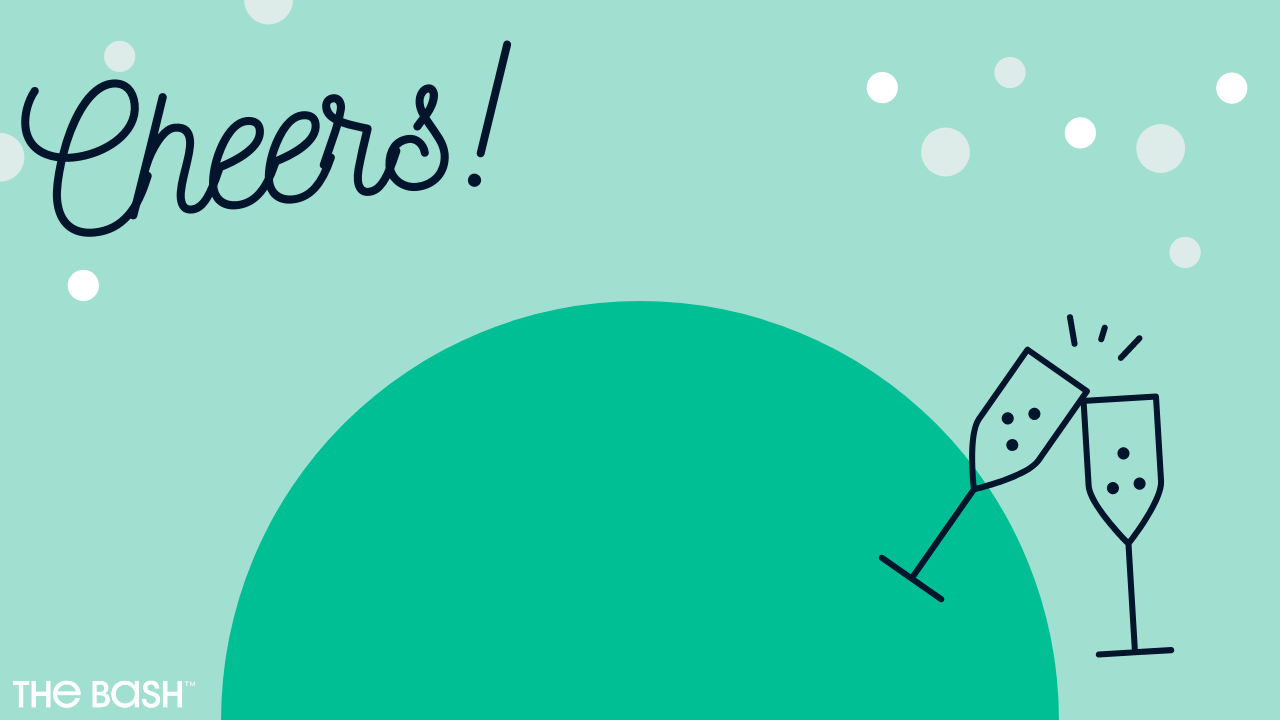 Send a video chat link in the group message, make some waffles, and enjoy your weekly brunch with a mimosa in hand—and in the background!
Dinner Party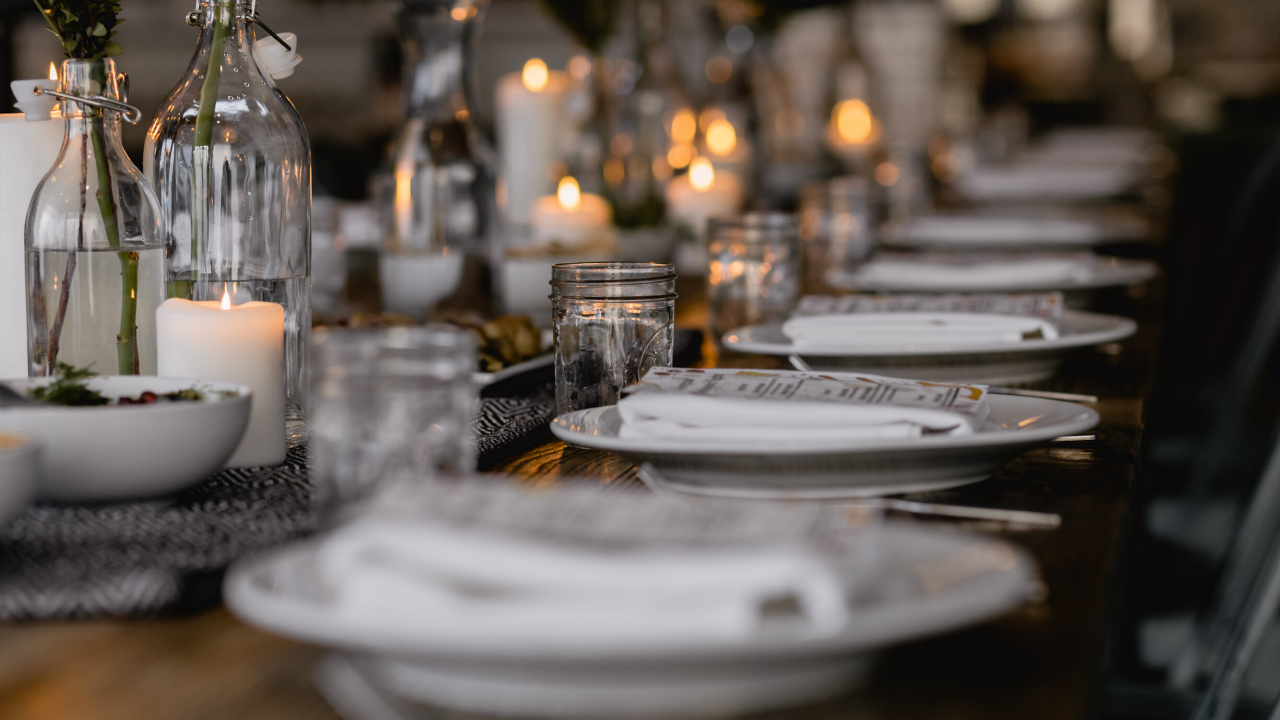 Photo: Nadia Valko on Unsplash
Planning dinner parties is now a breeze with the help of Zoom. Show off your cooking skills and make sure to include a fancy restaurant setting to add the perfect final touch.
Baby Shower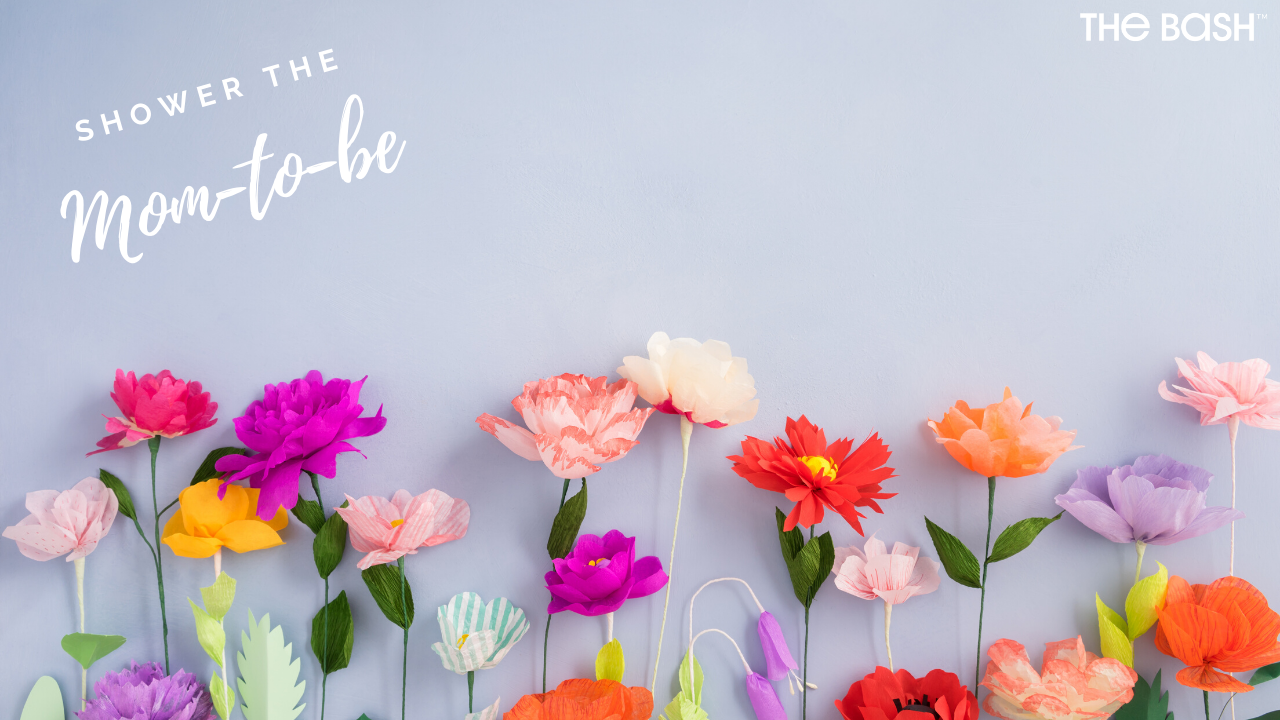 Baby showers held on a ZoomZoom call can still be just as special as if they were held in person. With party games, snacks, and spending time with the mom-to-be, she will feel incredibly loved even while being apart.
Karaoke Night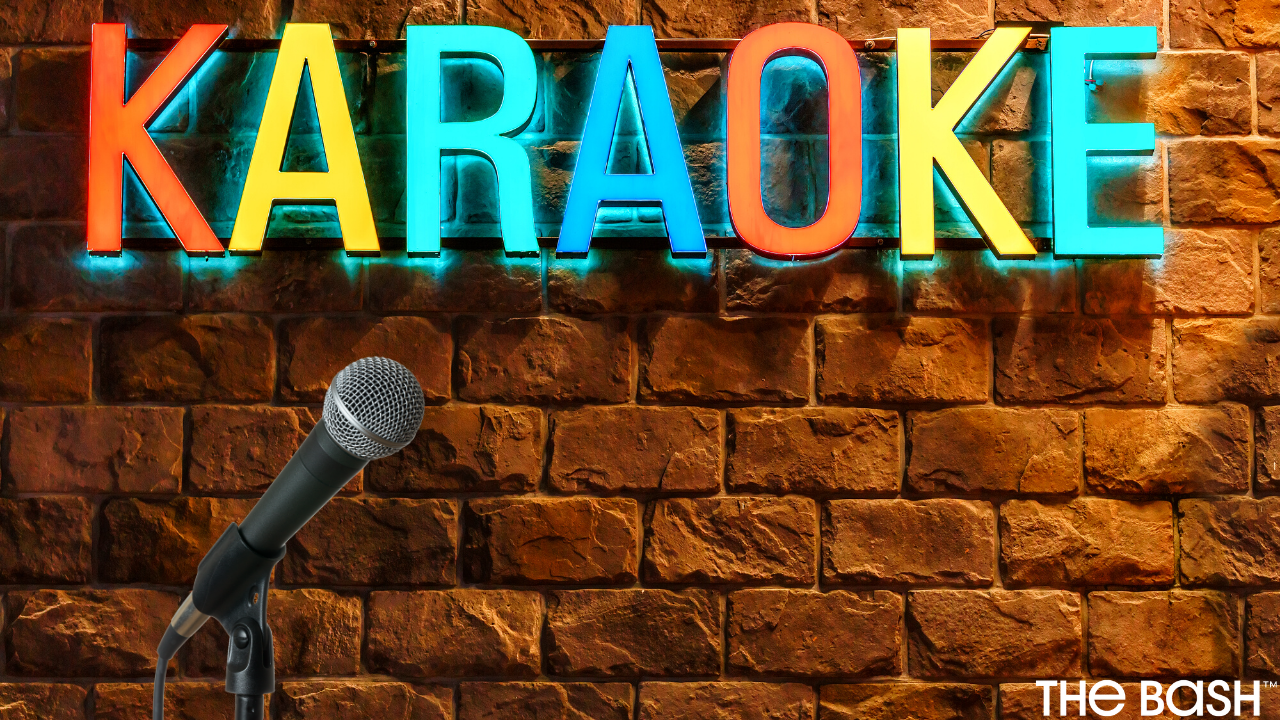 Take center stage to sing your heart out! Surprise your friends with an extravagant costume, your signature song, and this funny Zoom background image to make your performance even more memorable. Your guests will want a karaoke night every week.
Craft Night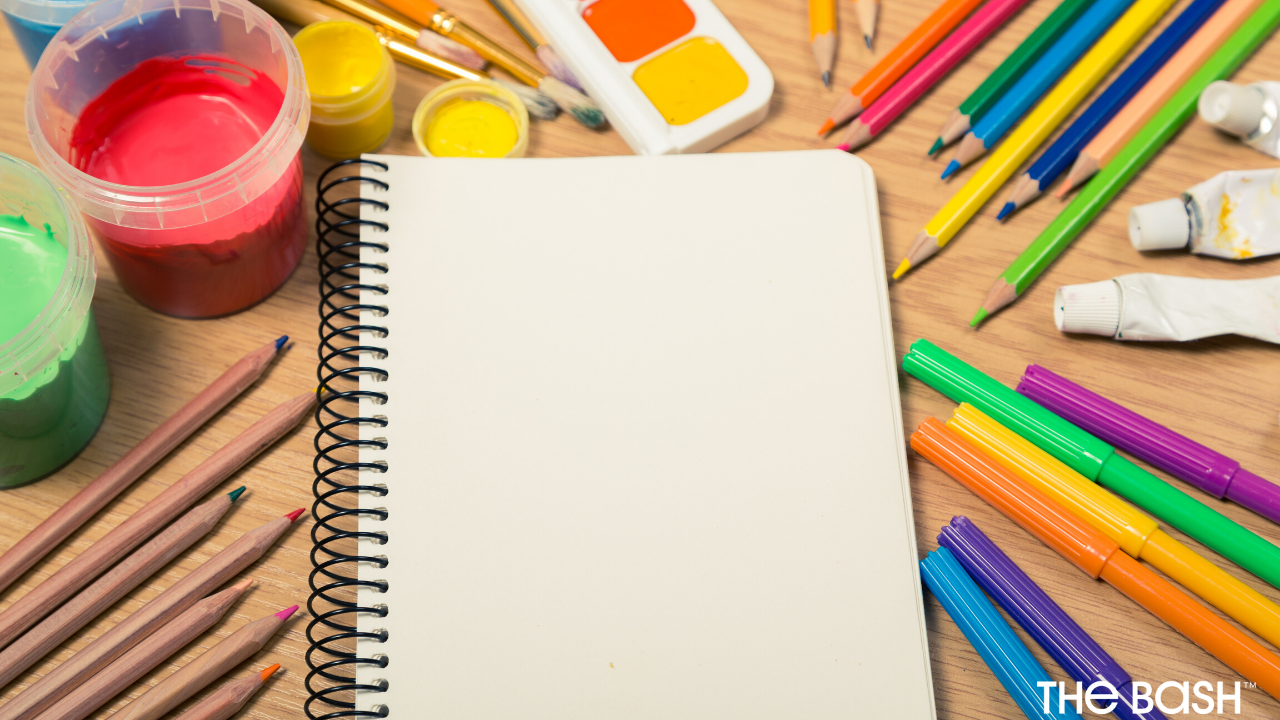 Whether you are painting like Bob Ross or drawing like Picasso, set the tone by working in your own art studio. This will be perfect for a virtual paint and sip, or craft night with friends.
Just For Fun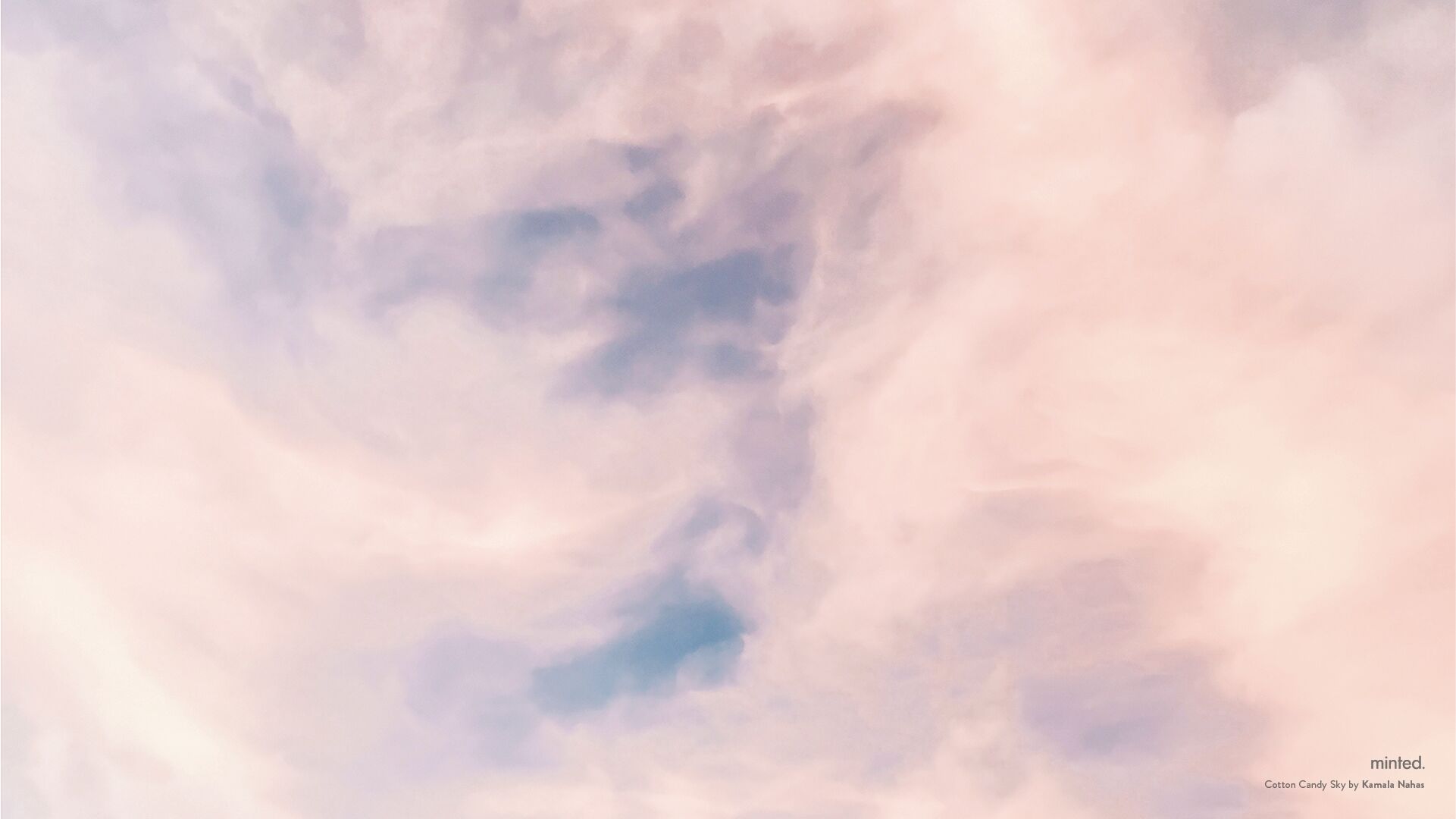 Image: Cotton Candy Skyby Kamala Nahas for Minted.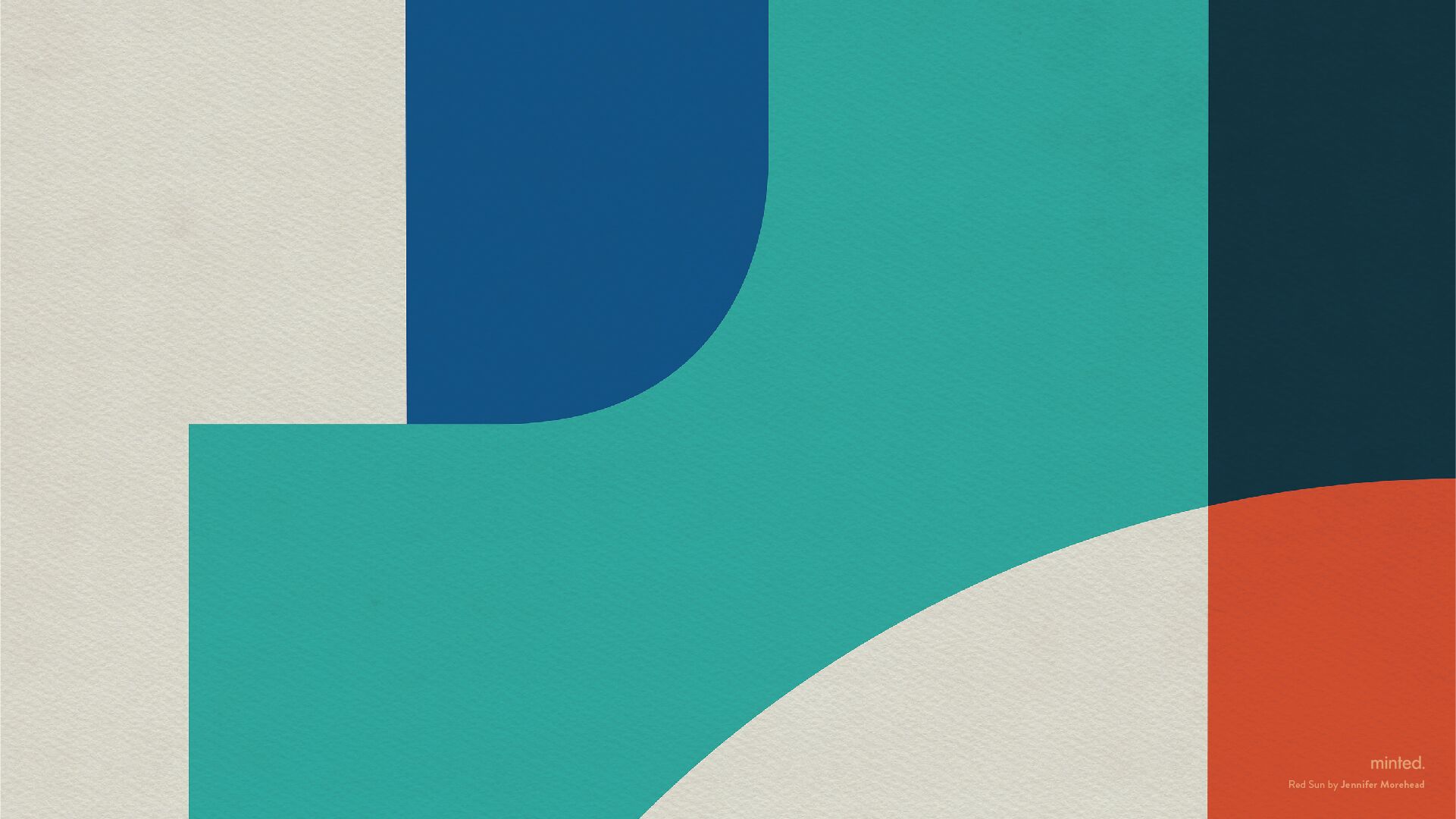 Image: Red Sun by Jennifer Morehead for Minted.
Jazz up your ordinary office space or plain wall (or hide some laundry) by including eye-catching designs behind you! These are also appropriate for work meetings and corporate events too. 
How to Change Your Background on Zoom
From this article, you can right-click, and save your favorite Zoom background to your desktop. 
Pro Tip: If you do not have a green screen (it's ok—most people do not), you can choose a room with a wall that has a solid background color. 
When you log into your Zoom account:
Click your profile picture and choose the settings link.
Find the Virtual Background tab. (You'll need to make sure the Virtual Background button is on from the Meeting tab.)
In the Virtual Background tab, you can upload your own background saved from your desktop.
If you're using Zoom from your phone: 
When you're logged in, click the More tab and tap the Virtual Background option.
Choose a background from the provided library or upload your own photos.
The magic of technology can turn any virtual party idea into an exciting experience. While it may not be ideal for the time being, it is important to stay connected with loved ones during this time—and have fun while doing it! By including exciting Zoom backgrounds during your next online event, you will definitely be the life of the party.
Find tips for hosting a virtual party here.