16 Killer Halloween Party Themes for 2021
Want to plan a spooky Halloween gathering? A ghostly virtual shindig? Here are our favorite Halloween party themes.
Brittany Barber
Contributor
Halloween parties are almost always amusing, especially if you have friends who love to go all out with Halloween costumes. But aside from the usual shenanigans, why not mix it up a little this year with a killer Halloween party theme?
A themed Halloween party will get your creative gears turning and guide all of the essential party elements, such as food, drinks, costumes and decor, to spice up your annual spook-fest. If you're unsure where to start, these 16 Halloween party themes will give you some inspiration. Whether you're hosting a backyard Halloween get-together, booking a Halloween-worthy venue or planning a virtual Halloween party on Zoom, you'll want to check these out!
READ MORE:
Here are our top 16 Halloween party themes to kick off the spooky festivities. 
Vampires Vs. Werewolves 
Photo: Lukiyanova Natalia Frenta/Shutterstock.com
Vampires and werewolves have been depicted as enemies by tons of stories and folklore. The reasons behind this otherworldly feud are just as vast, whether it was an ancient curse or a love triangle that initially caused the tension. Whatever the reason, this undeniable divide in the supernatural world can be brought to life at your upcoming Halloween gathering! Split the guest list into werewolves and vampires, and use the contrasting sides as teams to play party games. How much better does charades sound as spooky, vampire vs. werewolf charades? 
Rocky Horror Picture Show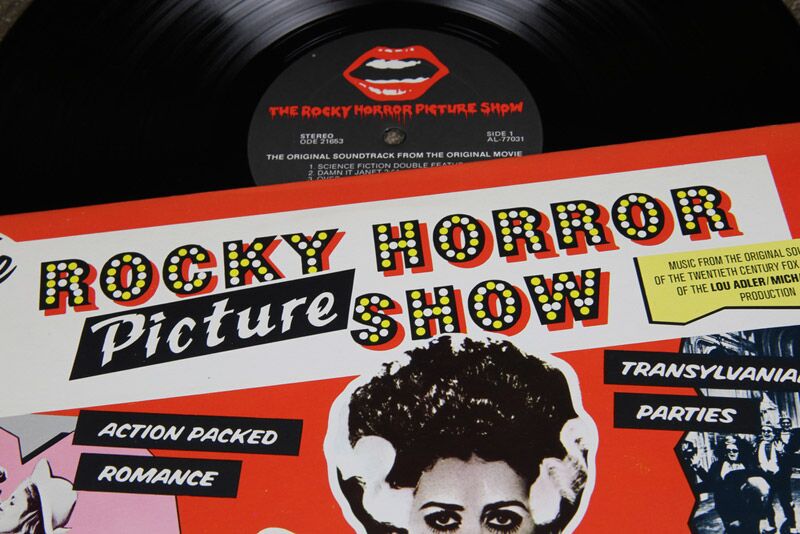 Photo by  Ralf Liebhold/Shutterstock.com 
Picture this: Red lipstick, stilettos, suspenders, and heavy eyeshadow. And singing. And dancing! For everyone! If your close friends or family are fans of the cult classic, why not celebrate this iconic film and Halloween at the same time? If you aren't gathering physically, this theme works wonders over a video chat too. You could even turn it into a virtual talent show!
Costume Contest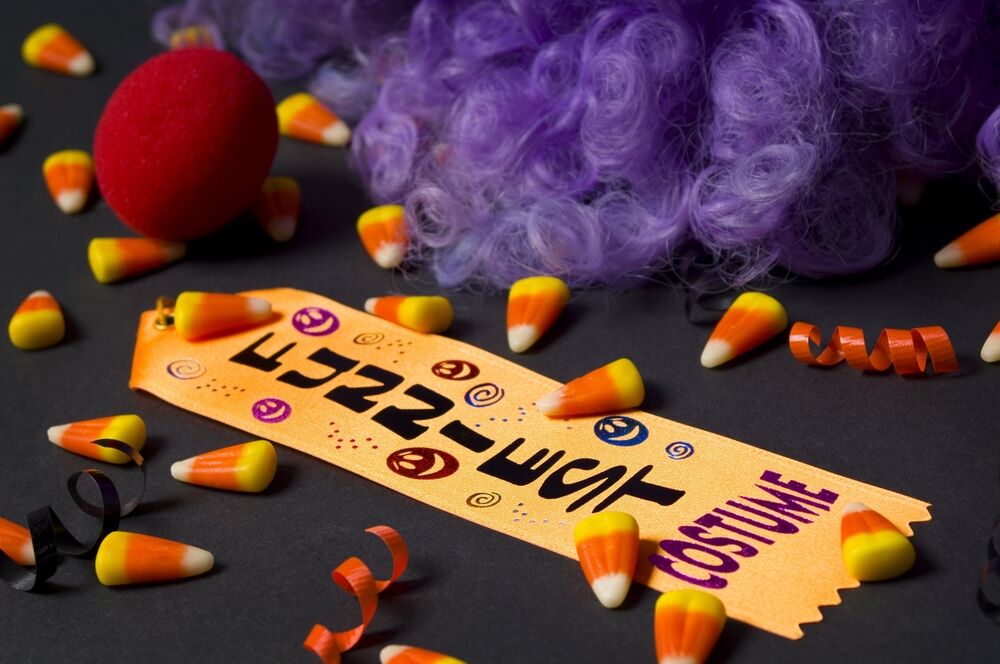 Photo: GWImages
/Shutterstock.com
Though this one may seem obvious, I bet you know at least one person who has never had the chance to compete in a costume contest. So get to it! Decide on a few categories, like funniest, best DIY, and scariest, and challenge your circle to go full-on this Halloween. Take turns showcasing each person's unique Halloween costume, and take a vote to see who wins. Don't forget to stock up on a few fun prizes for incentive toward a little healthy competition. 
Bonus: Download and print these voting sheets and prize badges for you to award to the winners.
Harry Potter Theme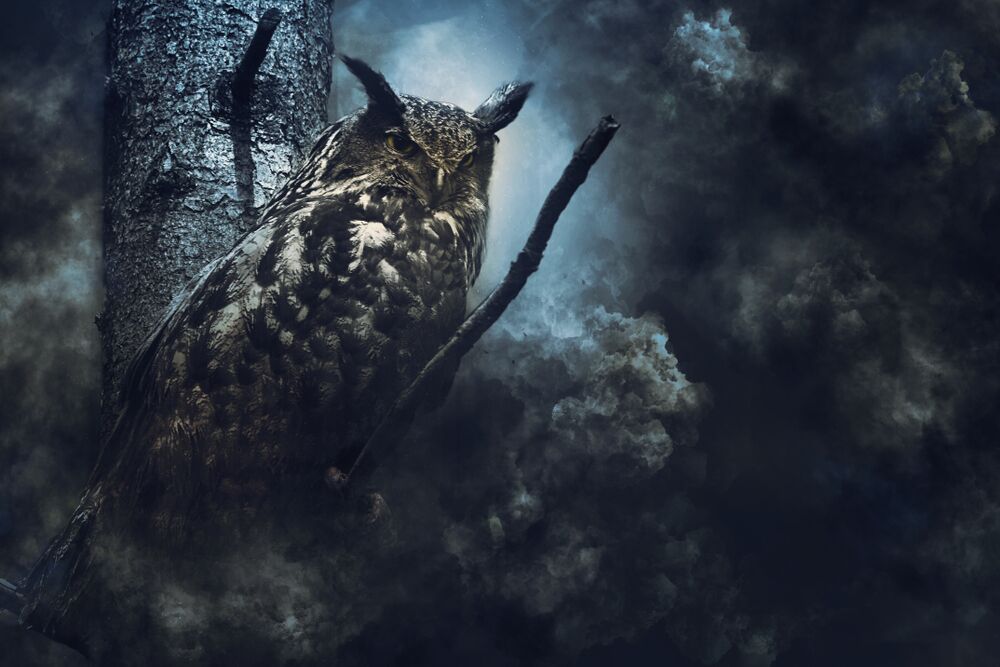 Photo: Markus Bieck
/Shutterstock.com
Harry Potter-themed anythings are always a blast, for Harry Potter fans of any age. Think sorting hat, a wand-making station, a "potions" (ahem, cocktails) table, and even a scavenger hunt for the precious golden snitch. Be sure to have treats like Bertie Bott's Every Flavored Beans, and hang house flags as decorations. As far as activities go, play a little Harry Potter trivia, and watch one of the films together! 
Masquerade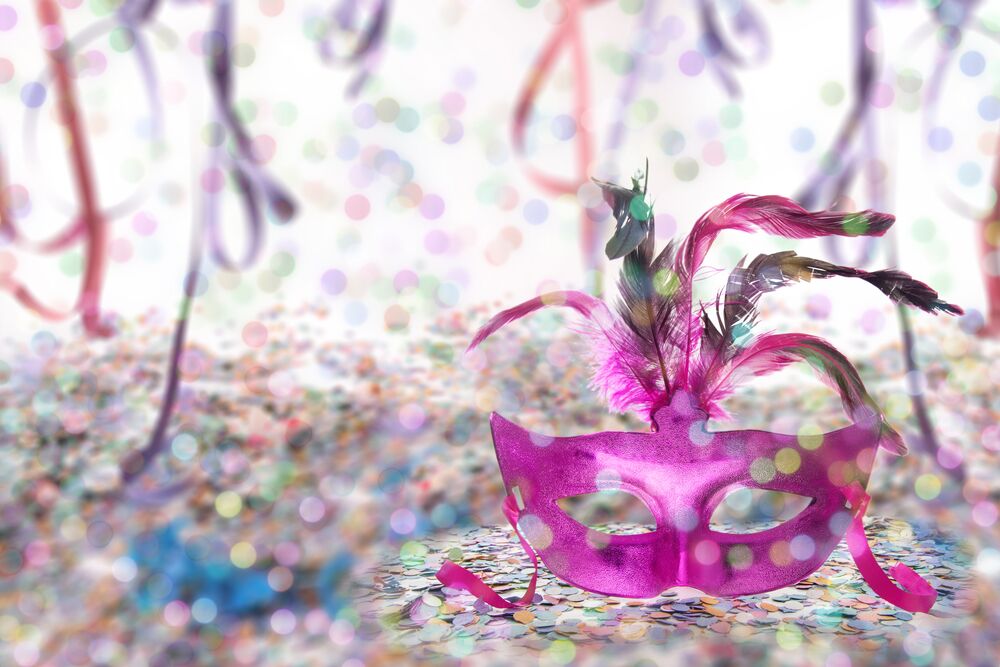 Photo: Luis Carlos Torres
/Shutterstock.com
There's just something so classy about a masquerade ball, isn't there? If you're planning on hosting a few friends this Halloween (while social distancing), try out a masquerade theme. Except instead of using the usual eye masks, decorate your day-to-day COVID-cautious face masks with feathers and bright colors too! Virtual or IRL, be sure to include a black-tie dress code in the invites to make sure everyone's on the same page. 
Murder Mystery 
Photo: Dreamerve
/Shutterstock.com
If you're into whodunnits or film noir, then a murder mystery is the theme for you. With tons of mystery-solving options, you and your guests will have a blast finding clues and solving riddles. Wondering how exactly to pull off a murder mystery Halloween bash? Check out our How-To guide, or look into hiring murder mystery entertainment for inspiration! There are virtual options to choose from too.
Superhero Reunion 

Photo: Jaco Bothma Empire Photo

/Shutterstock.com
Superman? Spider Gwen? Wolverine? Whatever superhero universe tickles your fancy, choose your favorite and invite your friends to do the same. I mean, what better time than Halloween 2021 to wear a mask?  
Hollywood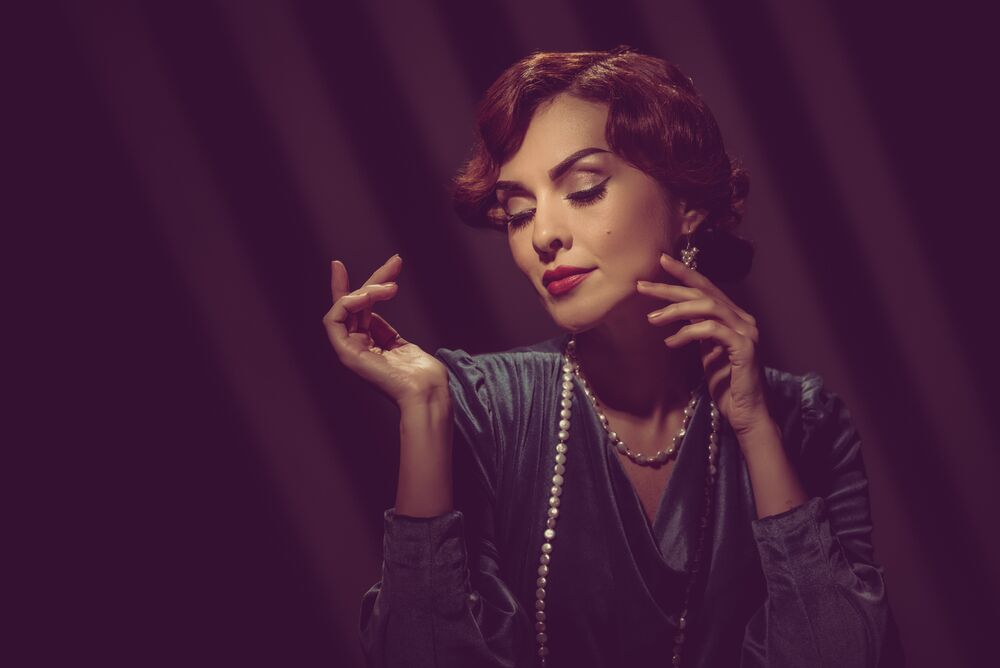 Photo: Denys Kurbatov
/Shutterstock.com
For a Hollywood themed Halloween get-together, get everyone to dress as their favorite celebrity. You could even pick a sub-theme like "50's Movie Stars," "Horror Movie Characters" or "Academy Awards" to help your guests hone in on a costume. Don't forget to decorate with a red carpet and golden stars, and hand out movie popcorn as a party snack. Hanging out virtually? No problem. Do all of this on Zoom or Google Meet instead of physically gathering for a night with the stars. 
Tormented '20s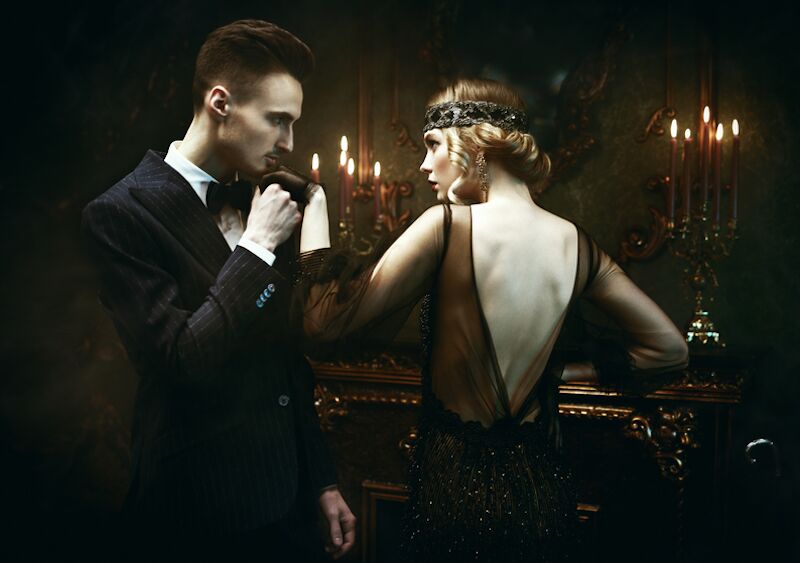 The 1920s were booming years steeped in luxury, affluence and prosperity. Let the prohibition era lend inspiration to a ghoulishly gilded soiree, where the ghosts of flappers and mobsters come back to life. While everyone enjoys champagne, wine, hard liquor and every kind of alcoholic beverage imaginable, play some iconic jazz tunes in the background in true Gatsbyesque fashion.
Back to the Future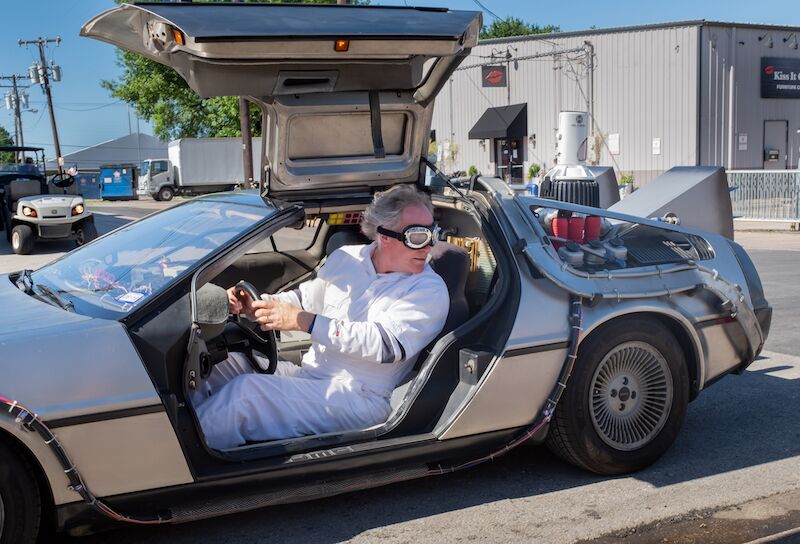 Photo: Valerie Johnson
/Shutterstock.com
Do you ever wish you could go back in time? With a party based on Back to the Future, you'll be transported to two different decades in just one night. Everyone can dress in either neon, leg warmers and large hair from the 1980s or poodle skirts, Peter Pan collar blouses and cardigans from the 1950s. To match both time periods that take place in the movie, you can alternate between playing '80s hits from Prince or The Smiths and '50s classics from Elvis or Frank Sinatra. After all of the singing and dancing works up an appetite, pass out Marty McFly's diet staples of pizza and Diet Pepsi while watching the movie on TV. If you want to stick with the time traveling theme, consider hiring a fortune teller or psychic to predict further into the future.
Candy Land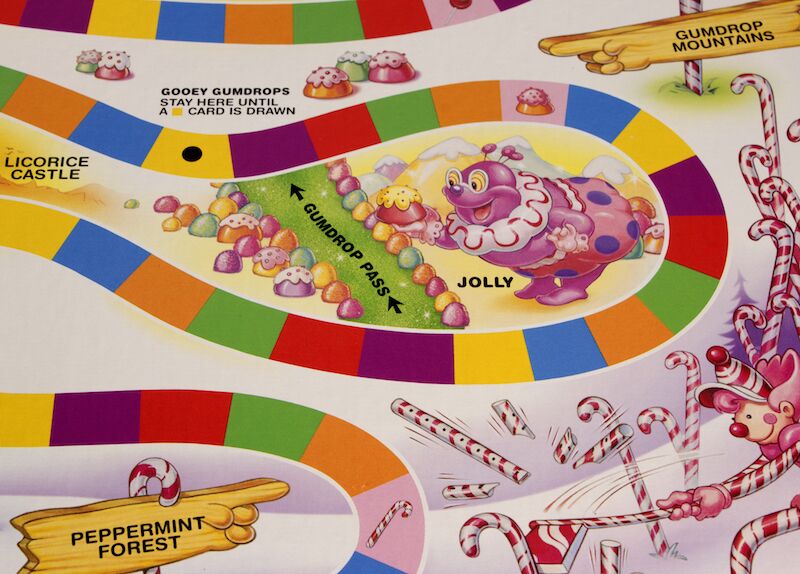 Photo: digitalreflections
/Shutterstock.com
Sure, the holiday is full of magic and mischief, but Halloween wouldn't be Halloween without overflowing bowls of sweets. Start the trick-or-treating festivities early by transforming your home into a real life Candy Land. Everyone can dress up as their favorite characters from the nostalgic board game, such as Gramma Nut or Queen Frostine, or their favorite candy, such as candy canes and peanut brittle. For more mouthwatering treats, fill jars with colorful lollipops, gumballs and gumdrops, which will also create a rainbow aesthetic. If you really want to drench your party in delectable decor, book a chocolate fountain, like this one.
The Apocolypse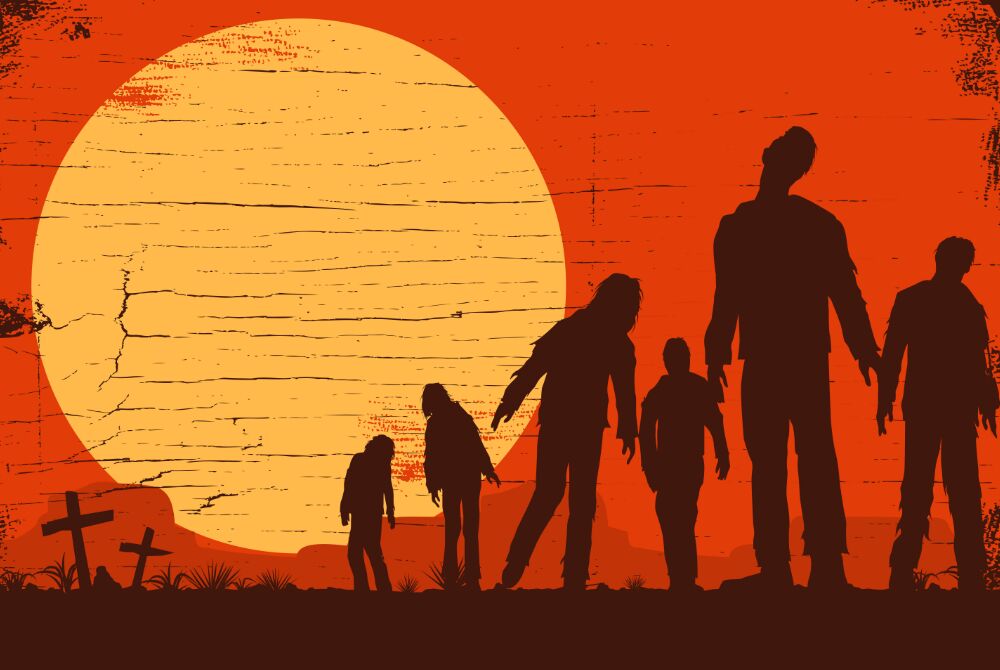 Photo: Seita

/Shutterstock.com
An apocalypse party? In 2021? During a pandemic? Why not. If you've got any irony-loving, dark-humored friends, host a small apocalypse party this Halloween. Gather under the guise of zombies, snacking on gross-out food like witch fingers or lychee eyeballs. Not planning on leaving the house this fall? Host a virtual apocalypse party by watching Mad Max or binging a few episodes of The Walking Dead on Netflix Party instead. 
The 70s 
Photo: Lukaso82
/Shutterstock.com
Get that funky playlist ready and gear up for an evening of disco and human rights discussions! Could there ever be a better way to spend Halloween than by dancing and debating in your best bellbottoms? Hire a 70s band or a DJ to keep your guests groovin' all night long. P.S. If you can't seem to whittle your guest list down enough to meet COVID-19 regulations, don't worry. You can do all of this from the comfort of your own homes by opting for a virtual Halloween party instead!
Glow in the Dark Party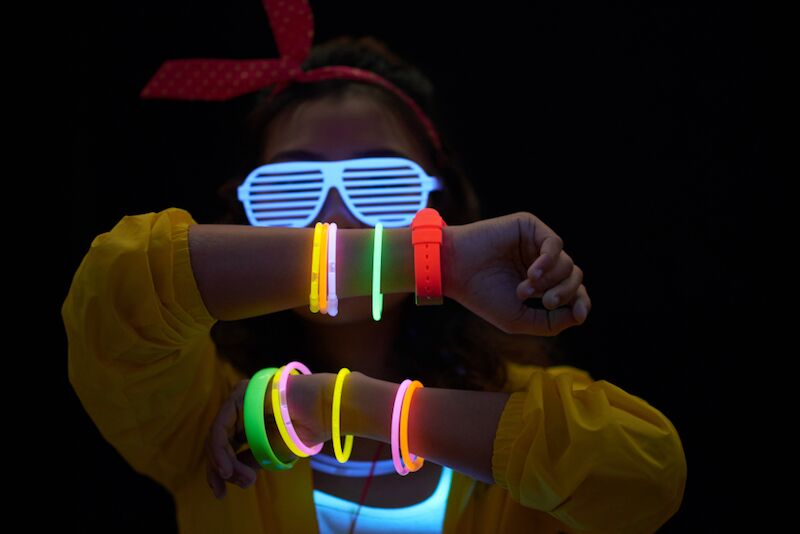 Photo: Dragon Images
/Shutterstock.com
Nothing good happens after midnight, and that's certainly true with The Midnight Society in Are You Afraid of the Dark? Darkness is full of uncertainty. Who knows what's out there? To recall the days when you couldn't get some shuteye without turning on a nightlight, throw a glow in the dark party for your annual Halloween event. To produce an eerie mood and a pitch black setting, cover windows with black tarp. Pretend like you're deep in a haunted forest by spray painting branches and hanging paper bats from them. While the fire is crackling, gather around the fireplace to tell scary stories, just like The Midnight Society, but without leaving your living room. If this sounds too spooky, don't worry. Glow sticks and other glow accessories will function as nightlights, and black lights will illuminate guests' neon or white attire.
Creepy Carnival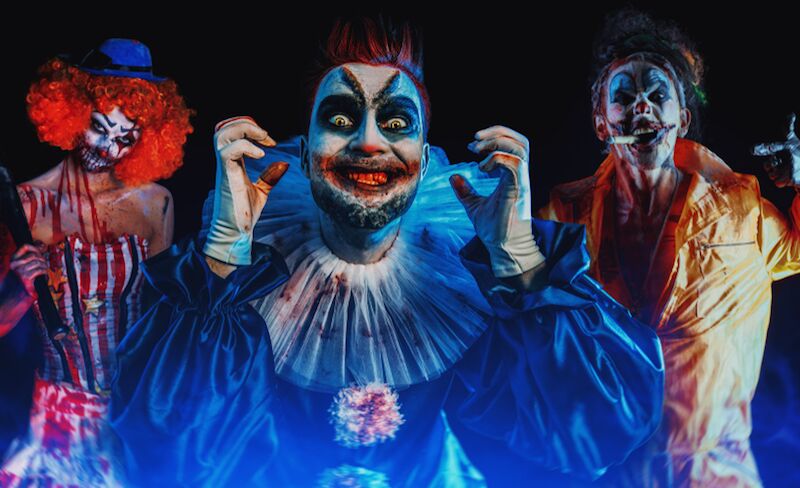 Photo: Kiselev Andrey Valerevich
/Shutterstock.com
To feel like you're watching the magic unfold during the greatest show on Earth, plan a circus-themed Halloween party with a spooky twist. You'll instantly be teleported to the stands of a circus tent with everyone dressed as clowns, acrobats, lions or mimes visiting from the afterlife, with a backdrop of balloons, streamers and banners. For a Halloween treat, set up popcorn, candy bars, gumballs, cupcakes with rainbow sprinkles and even a cotton candy food truck. To break up the sugar overload, throw in a bowl of peanuts or warm up some hotdogs. The party will also be full of tricks if you hire contortionists who twist and turn their bodies in almost unnatural, unimaginable ways. If you're planning an outdoor Halloween party, rent carnival rides for more festive fun.
Poisonous Potion Cocktail Party

Photo by Africa Studio/Shutterstock.com
If you're sick of all of the horror of Halloween, downplay the spookiness of the Halloween season with a spooky-chic black-and-white themed cocktail party. For this color palette, pull  decor inspiration from skeletons, ghosts, crows, spiders and bats. Guests can wear their favorite snazzy black or white cocktail threads to match the theme. To further set the mood for a classy evening, hire a jazz band. Of course, drinks are the highlight of the evening, so offer an array of seasonal wines and festive cocktails. Or, hire a bartender and ask for magical concoctions with pumpkin or apple flavors. The cocktail party will get you in the holiday spirit, the ghostly AND alcoholic kind.
Bonus: Looking for more Halloween Party Ideas? Check out these 31 Fresh and Fun Halloween Party Ideas. 
Find more Halloween entertainment and party ideas on The Bash.
About Brittany Barber
Brittany Barber, lover of books, dogs, and romance, graduated from Bishop's University with a Communications and Theatre degree. After spending some time working abroad in the theatre world, she is now a freelance writer covering a range of lifestyle topics including event planning for The Bash, WeddingWire, 2life and Fluttr, and shopping for BuzzFeed and Narcity.